Gone are the days where lights can simply go on or off, now it's all about how many features can a light bulb actually contain! There's a new addition the TP-Link Tapo smart home range, the brand new L530E Smart Wi-Fi Multicolour Light Bulb which I'm very excited to review in this post. (This bulb was sent to me to review).
If you've read any of my previous smart home technology posts, you'll notice that I'm a big fan of TP-Link's range of smart home technology. I have plenty of products from the Kasa range and after recently reviewing the Tapo range, I ended up buying more because it's so affordable and easy to use.
I was lucky enough to be offered to test out the brand new TP-Link Tapo Smart Wi-Fi Multicolour Light Bulb. Of course, I couldn't say no as I have quite a few Tapo products already, so this would work seamlessly.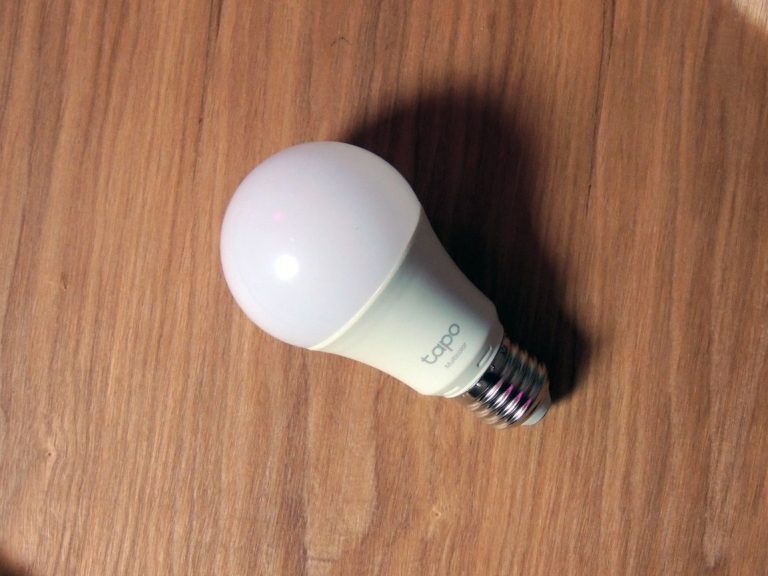 The bulb itself is an E27 and has a brightness of 806 lumens (the equivalent of 60W) which is pretty bright. The beauty of a smart bulb is that you can turn it on/off and dim it to your specific requirements – all from your phone or smart assistant. An easy and affordable way to set the mood in your home.
This bulb is the multicolour version which, you guessed it, can produce a multitude of colours (16,000,000 hues in fact). Great for giving a certain mood to the room, whether it's for a dinner party or a movie night. If you've got outside light fixtures, this would look great outside adding to the ambience on summer evenings.

Setting up the Tapo L530E
Setup is extremely simple and takes minutes. Once you've got the Tapo app, plug the bulb in, tap the + icon and choose what product you're adding. It searches for the device and once found, sends your WiFi credentials to it and then it's connected directly to your WiFi. No annoying extra hub to install!
From the app itself, you can control the brightness, colour, schedule and many other features. Of course, if you use a smart home voice assistant, you'll mainly use that to control it. However, the app is handy especially if you want to switch lights on before you arrive home for example.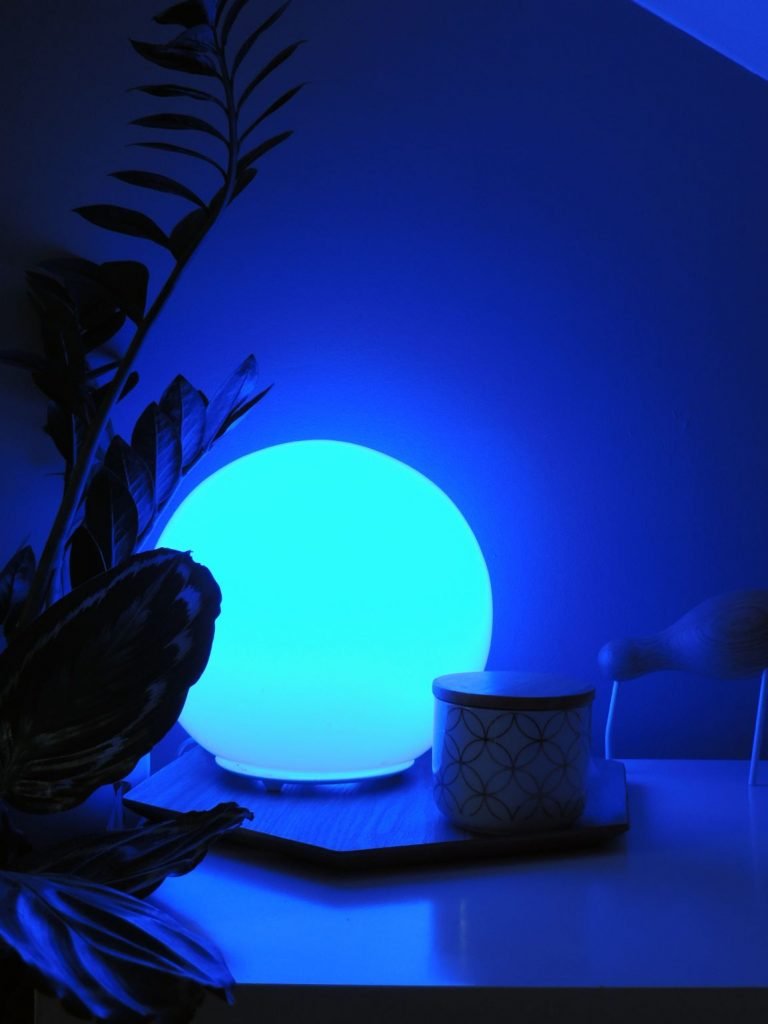 One feature that is very useful for many of us now working from home is the sunrise to sunset feature. This sets the light to automatically come on at sunrise and slowly dim and switch off at sunset. Very good for those rooms which have little to no daylight, which can help you stay connected to the outside world. You can adjust the warmth of the light itself by making it cooler, to help imitate natural bright daylight. Then in the evening, make the light warmer and cosy.
When it comes to colour, you've got 16,000,000 hues to choose from – wowza! Easily customise the colour, brightness and light temperature to make the perfect ambience. Found a colour and brightness you like? Easily save it in the app to go back to another time.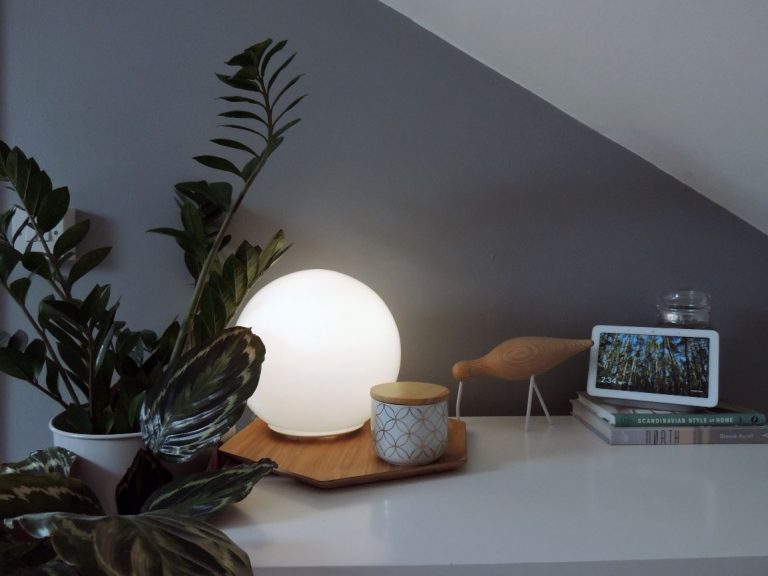 I have a few scenes set up within the app which link to my Google Home. I can quickly say "Hey Google, good evening." which sets all my smart bulbs to my chosen brightness and colour. I've also got a movie scene which dims all lights down to a dark purple. Quick to set up and very useful!
There are endless uses for scenes when combining all smart devices throughout your home. When my dog was a puppy last summer, I had a "Puppy Toilet Time" scene which turned the lights on outside and set the lamps inside to 5% brightness. Just enough brightness so I could see whilst I rushed her outside so she could pee. Don't need any accidents!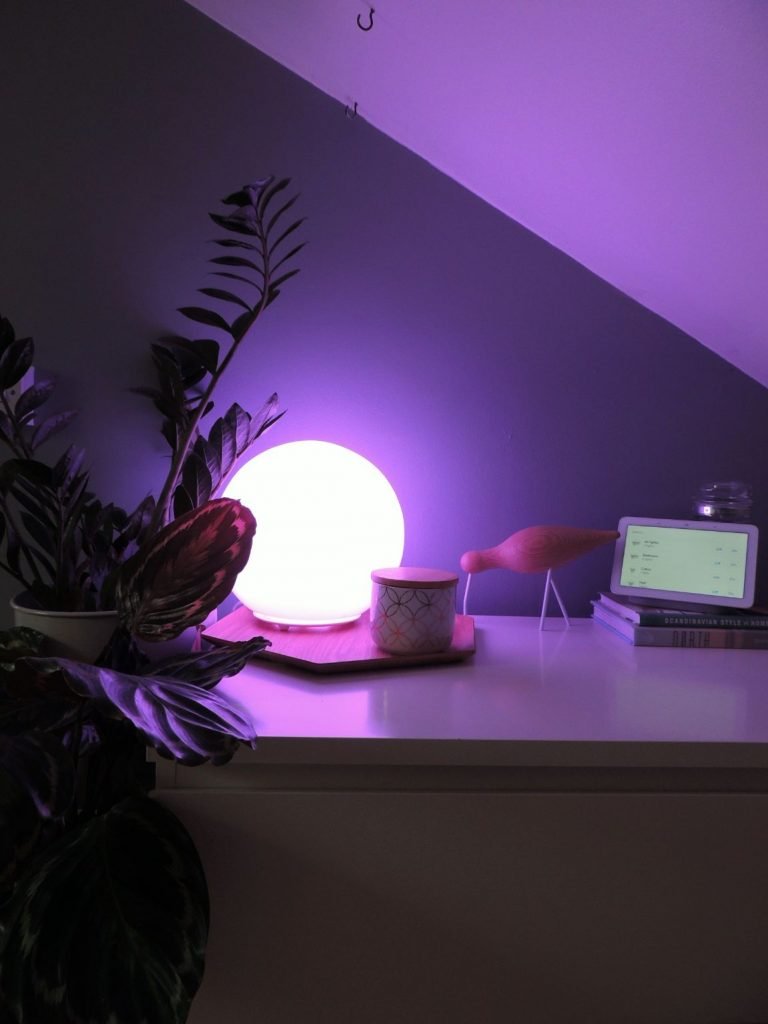 So, what's the verdict?
This is a really great addition to TP-Link's Tapo range of smart products and I absolutely love it. I just hope that TP-Link makes this bulb into an E14 size in the future as I have some sidelights which this would be perfect for.
If you're looking for a colourful smart bulb, this is definitely for you. Easy to set up, no extra hub required and it's extremely affordable, you could go for more than one. Buy the TP-Link Tapo L530E on Amazon for £12.99.
For further information on the TP-Link Tapo Range, visit: tapo.com/uk