Researching new smart home tech and gadgets that make life that little bit easier is something I love doing. I browse way too many technology websites to find the latest on-trend and products coming soon. You'll be surprised at all the gadgets you can buy which hugely benefit everyday life. From the amazing Townew (a self-sealing and changing bin) to the indoor hydroponics kits from IKEA, enabling you to have fresh produce all-year-round.
Home technology is one thing you can purchase and slowly build up and install throughout the home, even when you can't make permanent changes. I've rounded up some of my favourite home technology and gadgets to help with everyday life.
If you have anything you can recommend, please leave a message in the comments. I'm always keen to discover new products!
Robot cleaning

There's a good reason why this is first, who enjoys cleaning? Okay, if you're like Monica from friends then scroll to the next section. However, if regularly cleaning, especially vacuuming does not make you happy, this is for you!
A robotic hoover is an amazing piece of tech which will happily roll around busy vacuuming when you set it to. I've had a robotic vacuum for many years (although it's only recently died 😭) and loved it. Technology has improved so much since I had my vacuum, so I had to share this amazing vacuum and mop from Roomba.
Starting with the iRobot Roomba S9+, this beast of a vacuum offers the deepest cleaning of any Roomba vacuum yet. Using its 3D sensor, it maps our your home and properly and methodology vacuums your rooms including the corners. Ideal to use both on hard or carpeted rooms, it adjusts the power for each.
One of the features that blows my mind is the automatic emptying of the bin 🤯when the little on-board bin is full, it will return to its docking station and empty it into the larger bin and then continues on its cleaning routine. A.M.A.Z.I.N.G.
If you've got hard flooring which requires mopping, the Braava Jet M6 is exactly what you need. Using the same technology as the Roomba S9+, it maps your home and gives you full control as to what rooms need to be cleaned, whilst avoiding rugs, furniture etc. Depending on the type of pad used, it can dry sweep or wet mop with its precision spray to help tackle the dirt.
Both devices can be controlled with Google Assistant and Alexa. What's even better, if you have both of these in your home, you can set the Roomba S9+ to vacuum around the home and once it's finished, it tells the Braava Jet M6 to start mopping – yes, that's two little robots talking to each other. Enabling you to come home to a clean home after a long day!
Smart heating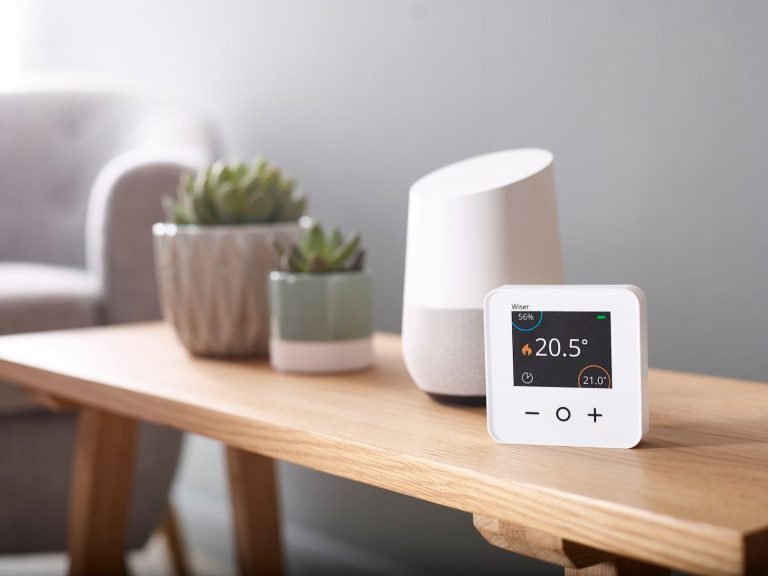 One of the biggest and most well known smart home technology has to be smart heating. It's advertised everywhere at the moment and with so many different brands, it can become a minefield finding what's best for you. Even worse if you rent your home and can't do any permanent changes. If you do, the Wiser smart heating system is ideal.
Wiser is extremely easy to install yourself, making it easy and quick to upgrade your heating system. The starter pack includes the Heat Hub, which fits onto your existing digital control panel for your heating. Simply take the old one off, store it somewhere safe and clip the new one on.
You can control your heating with the app, or using the wireless room thermostat. This lets you set the perfect temperature and works seamlessly with Google Assistant, Alexa and if you IFTTT.
For more precise temperature control, the radiator thermostats can be installed in as many rooms as you like. These will increase or decrease the heat of the radiator once the room is at the temperature you want it to be. Plus, it's battery operated and communicates with the Heat Hub wirelessly. Ideal if you want certain rooms at different temperatures at different times of the day.
Once you've started using a smart heating system you won't ever want to go back to a standard system. If you rent your home and move, you can simply take the Wiser system with you and install in your new home.
Smart lighting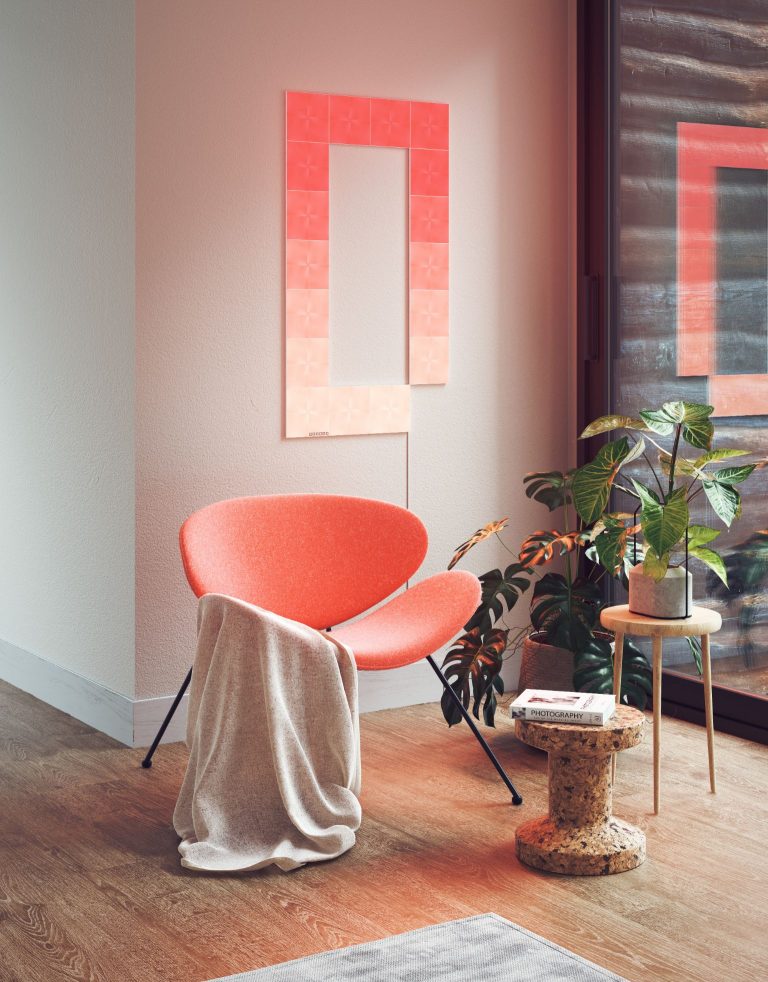 A big part of my smart home setup is lighting, why? It's the easiest bit of tech to buy to start your smart home and it's the most adaptable. With so many options such as smart plugs, smart bulbs and switches, you can automate practically all the lights in your home.
If you feel like getting creative with light and making an artistic statement, Nanoleaf is an amazing bit of kit to brighten any dark corner. This modular system can be expanded and easily clipped together into different shapes, allowing you to easily update whenever you fancy.
The lights produce over 16 million colours, all controlled through the app and with your smart assistants. You'll find a whole host of different colour themes to choose for your lights from the app or even make your own. These lights will look amazing anywhere you place them!
Smart security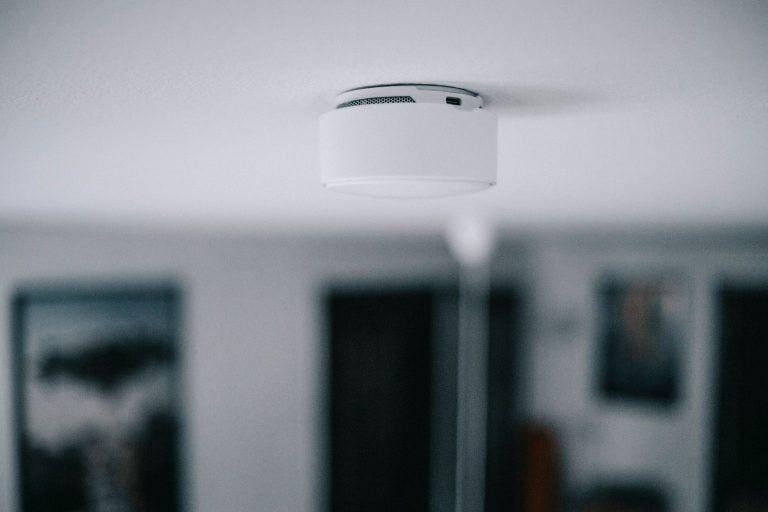 Gone are the days of security systems costing a fortune and having to be installed by the company. New smart security systems can be an easy DIY job and many can be taken with you if you move, perfect if you rent your home.
One smart security system that caught my eye is Minut. This isn't a huge system with multiple motion sensors, cameras etc, it's one single small sensor mounted on the ceiling. The device is incredibly smart and packed with a host of different sensors which can be managed from the app.
It features noise monitoring, so you can be alerted to a noise which isn't normal. Plus, you can track how loud noises are and how long they go on for. There's also motion detection via PIR which will alert you to any motion that has been detected whilst the alarm is set.
Other sensors monitor heat, humidity and one neat feature, alarm recognition. So if your smoke or CO2 alarm goes off, it will notify you in the app. If you walk under it at night, it will glow giving you some light.
It's easy to set up too! The magnetic mounting plate can be stuck or screwed to the ceiling and has a built-in 6-month battery, rechargeable with a USB-C cable.
Little gadgets to love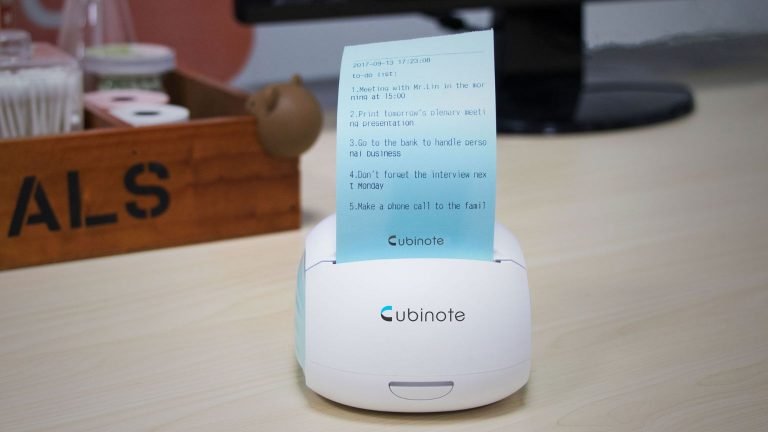 If you're forever writing notes for your shopping, reminders etc, you will love this little gadget. The Cubinote Home is a little printer, much like a receipt printer, which connects to your home WiFi so you can print directly from your phone.
It requires no ink, just the thermal paper and you can print all different things in black. Great for printing shopping lists, personal reminders and recipes. You can also send messages to your friends and families' Cubinote – basically like a modern-day fax machine.
Hopefully, this round-up has given you a few ideas on what you can get to create the ultimate smart home. Have you got any of these featured? I'd love to know what your thoughts are, please leave a message in the comments below.