There are so many benefits of having an outdoor security camera on your house. Whether you just want to know who's at the front door or keep an eye on things for security, the latest smart connected cameras can do much more than that.
Recently, I was sent the brand new TP-Link Tapo Outdoor Security Wifi Camera to review. I've reviewed the Tapo C200 camera previously and was seriously impressed. You can read the review here. So naturally, my expectations were high.
This camera boasts many features, WiFi, micro SD card, two-way audio, smartphone notifications, built-in light and many more. All of these great features are packed into this little camera and controlled via the Tapo app.
If you like an ASMR-filled unboxing video, here's me unboxing this camera…
Installation and setup
Setting up the camera was easy. Firstly, I popped in a micro SD card (more on this later) and screwed the cover back on so that it was good to go. Inside the box, there's a round sticker to guide where you need to drill for mounting – very handy.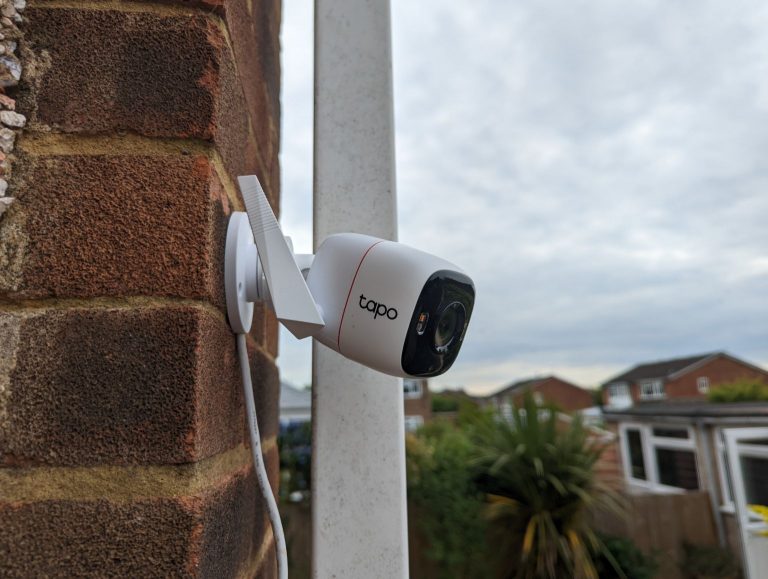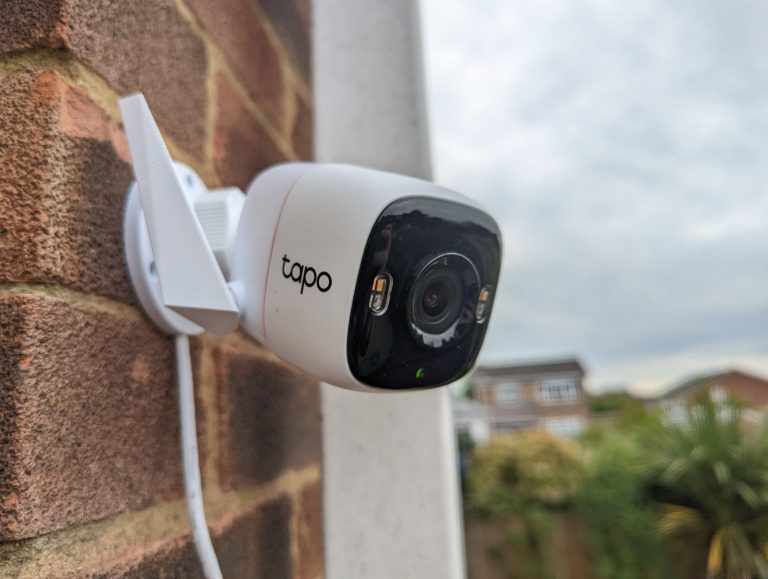 Once the camera was up on the wall, all that was left was to connect the power. As soon as it was plugged in, voice prompts tell you it's got power and ready to be set up. As with all Tapo smart devices, you need the Tapo app and you can set it up swiftly. It took about 2 minutes to set up and be connected to WiFi. If you'd rather connect via an ethernet cable, you can do so with the included port. The choice of both WiFi and Ethernet is ideal as some outdoor security cameras only give you one option. Then you realise your WiFi doesn't reach 🤦‍♂️
Camera features
In the app, you've got access to all the camera settings. Also, you can view the live feed and if you've got an SD card installed, view your recordings. Unlike other smart cameras, you don't need a subscription with Tapo to playback your recordings. Everything is saved onto the SD card which you can watch back remotely in the app. This feature alone is one reason why I highly recommend the cameras from Tapo if you don't want yet another subscription.
If there's someone in view on the camera, you can talk directly to them as the camera features a built-in speaker and microphone. Great if you've got this camera at the door when a delivery has turned up, or in the garden and you want to tell your dog off from digging up the plants – yes, I've already done this.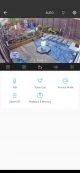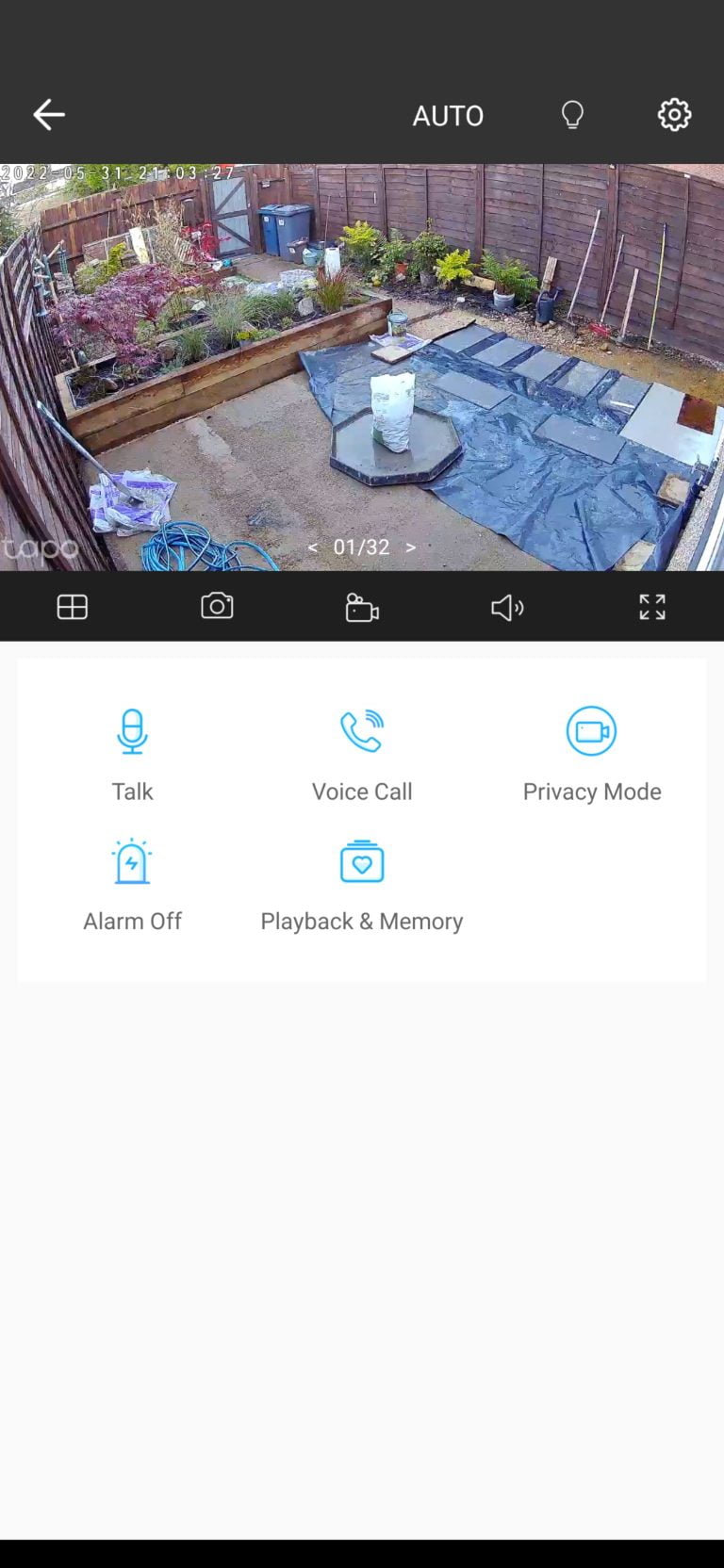 I've found notifications to be useful within the app. You can be notified if there are any sounds or motion in the area you select. It's handy and means you don't need to always remember to check the live feed. If you've spotted someone or something you want to scare off, you can activate the alarm and the light.
Talking about the light, this is one feature I find incredibly handy. As soon as the camera detects motion, it activates two bright white LED lights which light up the space. This gives you a perfect view on the camera as to what's going on in full colour. Once movement has stopped, the LED's switch off and it goes back into night mode using infrared. For me, this light is a benefit to the absence of security lights on my patio.
Picture quality
The picture quality is seriously impressive on this camera. It offers 2K Ultra HD resolution. Even with infrared night mode (which reaches up to 30 metres), the quality is crisp and even better when the LED lights are activated. The field of view on the camera is surprisingly large too. I have the camera angled fairly downwards, but it still gets just above my fences in view which is great.
One thing I did notice compared to another brand of outdoor smart camera I have, is how good the picture quality is when it turns to dusk. There's a feature called "Starlight Night Vision" which offers brilliant picture quality in low-light conditions. Whereas my other camera has already switched on the infrared lights, this camera hasn't just yet and the picture quality is perfect.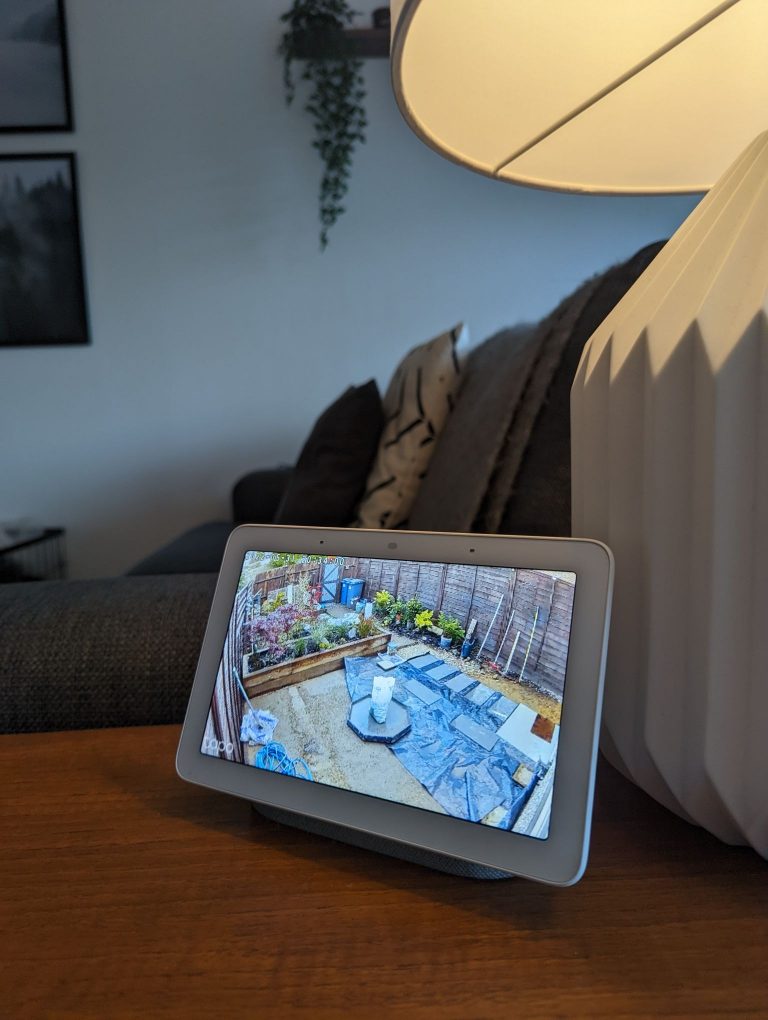 As with all of Tapo's smart products, they sync perfectly with your smart home. This means I can view the camera on my Nest Hubs when I wish. I don't have to have my camera right beside me if I want to check what my dog is up to in the garden. This time, digging up the thinly laid concrete ready for my patio slabs. Oh, the joy.
So, what's the verdict?
As with all of TP-Link's range of Tapo smart products, I'm impressed. If you're in the market for an outdoor camera, this might be the one for you.
For further information or to purchase, visit: tp-link.com
The TP-Link Tapo C320WS is available for £59.98 from: shop.bt.com