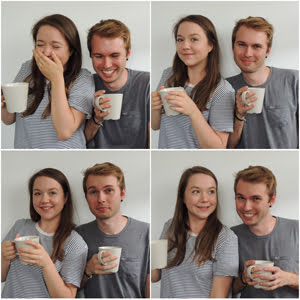 Welcome to In Two Homes, a homeware, design and interiors blog aimed at renters and first-time buyers. We're Laura and Ricky, two friends with a keen interest in everything home. Always surrounded by piles of home magazines, we're constantly sharing things we've found and love. Don't get us started on a number of pins we share with each other on Pinterest!
We've now decided to share our hobby with others who may find inspiration or just want to join in and share some home envy with us. We can't wait to have you on this journey with us!
If you'd like to get in contact with us, please contact us on the emails below.
Laura: [email protected]
Ricky: [email protected]
We use affiliate links on this website. This enables us to generate a small percentage of any sales from some of the brands we link to. By doing this, it helps us keep the website online and enables us to continue sharing great content with you regularly!