Lighting up your home effectively can add to the atmosphere you wish to create. Whether it's colourful for a party, warm and dull for a movie night or something else, there are many different ways you can light up your living space.
Lamps do a good job, but a well-placed LED strip can add a great touch and flood the area with light. I love a good LED strip and I've only ever seen those you buy fairly cheap off Amazon – which in my experience, are just a bit naff and don't last that long. So when TP-Link approached me to review their brand new Kasa Smart Light Strip, I couldn't say yes quick enough!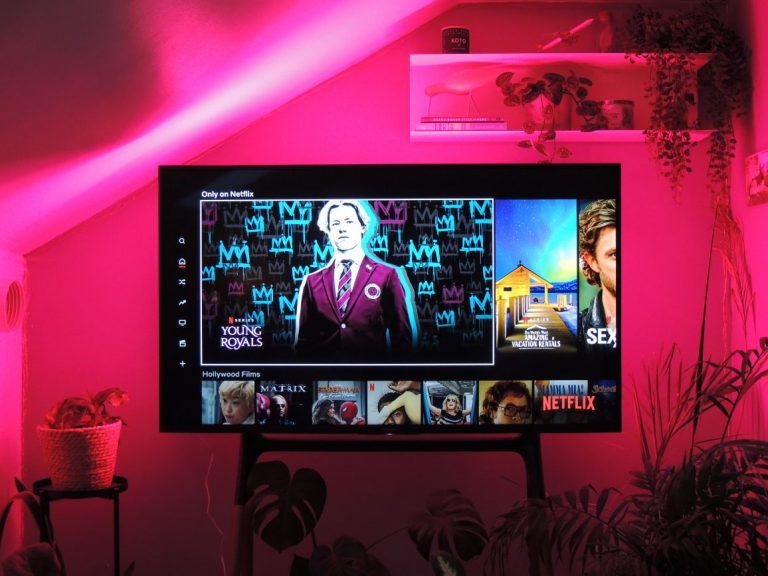 First of all, this is not your average LED RGB light strip with some crappy infrared remote control. This is well and truly a smart light, one of which fits perfectly into the Kasa ecosystem and is long overdue in my opinion.
Once it's out of the box, it's time to get this hooked up to your Wifi. It comes as no surprise that TP-Link has made this pretty much seamless. This connects directly to your Wifi (no extra adapter needed) and once connected is fully controllable in the Kasa Smart app.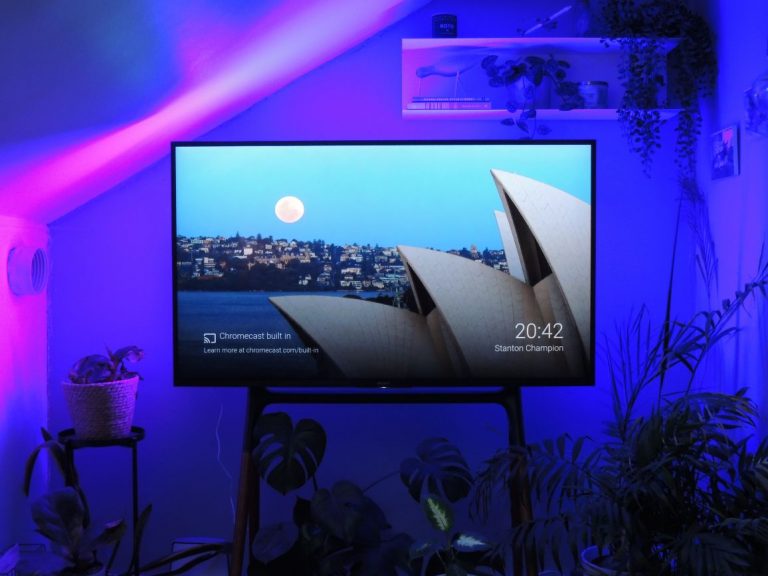 Before I placed the LED strip where I wanted it, I had to delve into all the unique lighting effects which make this stand out from others. It has the standard colour options but you can choose 16 different colour zones on your 2m strip. You could have one end of it blue, the middle green and the other end yellow, for example.
If you think that is neat, just wait till you get to the lighting effects. This is where it gets exciting! From my absolute favourite "Aurora" which can flood your room with the blue and green hues of the Northern Lights to the party-ready "Colourful" mode which swipes through all different colours. There are 14 predefined effects in total and can set the mood instantly. Another one of my favourites is "Flicker" which mimics the flickering of a candle. This would be the perfect effect if placed in an empty fireplace!
You can fine-tune the look with brightness control, white temperature and schedule to switch on/off on a schedule. These also work with Amazon Alexa and Google Assistant, to easily fit into your smart home setup. The Kasa Smart Light Strip really does tick all the boxes and will not disappoint.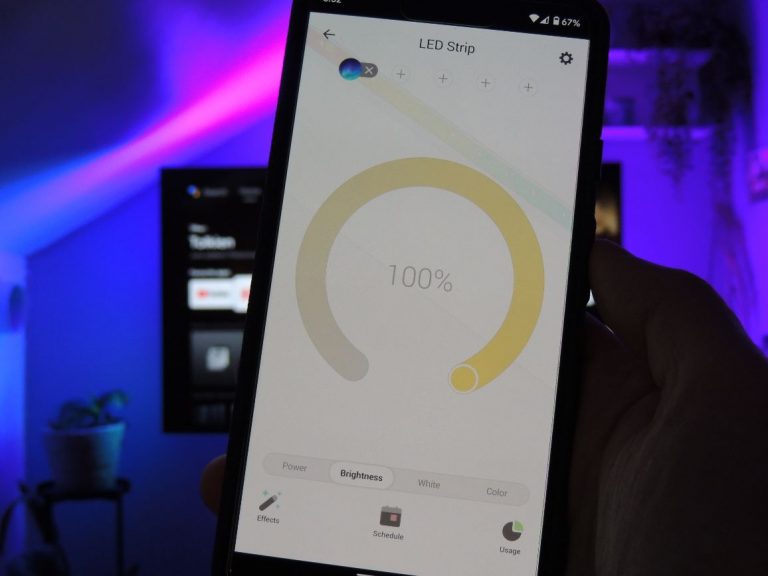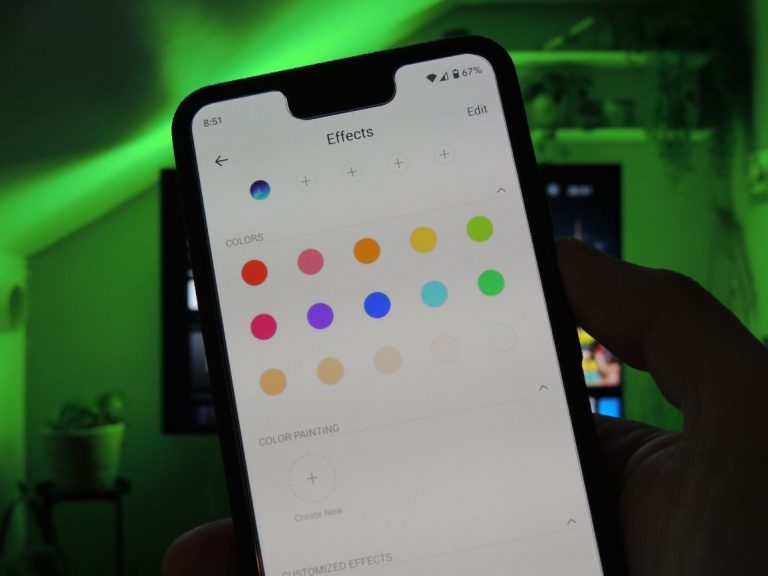 If you don't have your phone nearby and want to turn the light on, you can do this easily from the attached switch.
When it comes to placing the strip in your desired location, this is just as easy as any other LED strip you may have used. There are areas where you can simply cut the strip to make it an ideal length. Or if you have more space to cover, you can connect up to 4 extensions pieces, totally a whopping 10m in length. Trust me, I'll be buying an extension when I place this permanently in my new lounge!
Overall, I am seriously impressed with the Kasa Smart Light Strip. It works well, has plenty of lighting features and there are so many uses for this. I cannot wait to see what TP-Link bring out to the Kasa range soon.
For further information or to purchase, visit: tp-link.com