On Wednesday, Google hosted their #madebygoogle event to reveal all the new tech products coming out this autumn. Obviously, the entire tech industry, buyers and many more tuned in to see what Google has in store. This year, Google has got two brand new products for the home.
If you've read my previous smart home setup and wishlist list posts, you'll know I love home tech. Google Home is not something I have yet, but oh my, I SO WANT!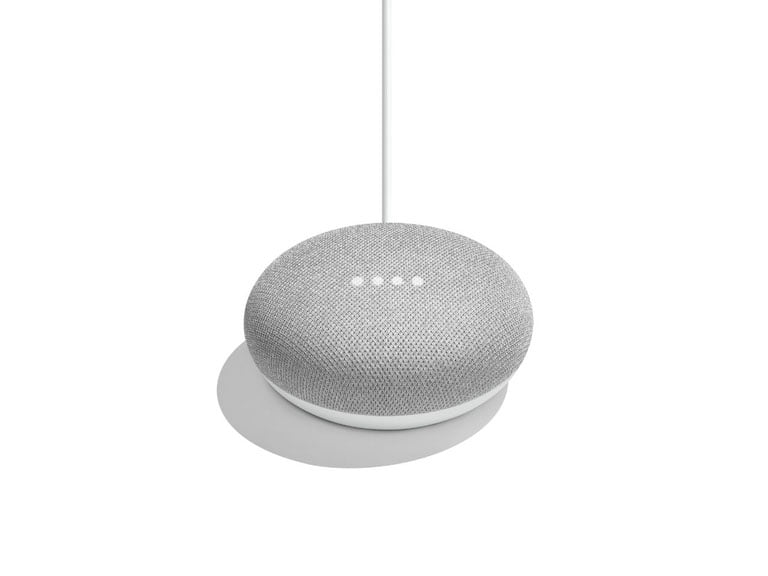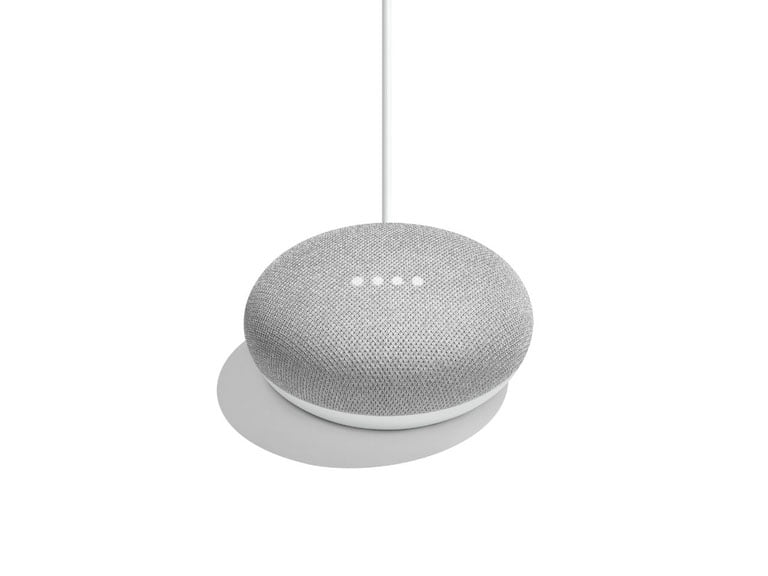 Google Home Mini
First up, if you're one of those that don't like tech on display with flashy lights and buttons, you'll love this. First of all, you'll notice that this doesn't look like a piece of tech, more like a small ornament! About the size of a doughnut, this small hands-free assistant will be a great help around the house. It's covered in soft custom fabric with four LED lights which shine through the fabric, only when you interact with it. The Mini comes in three colours, Chalk, Charcoal (our favourite) and Coral.
The Mini is packed full of tech to help you every day. Featuring the powerful Google Assistant, you can get answers direct from Google. The Assitant has learnt to answer more than a hundred million new unique requests. So whether it's a question about how long to cook something or the weather, the Assitant is there to help.
There are some neat features which we can see will be very popular. If you're browsing recipes on your phone en route home from work, when you get in, ask your Google Home "Hey Google, start cooking". It will fire up the recent recipe with step by step instructions. No more needing to prop up your phone on the counter. Also, the multi-timers come in very handy!
If you live with your partner or flatmates, the Assistant will recognise your voice – the only assistant to do this! Whenever you or someone else setup interacts with the Mini, you'll get your own personal experience without having to manually swap accounts. Your reminders are just for you, so you won't forget those special Birthdays!
The Assistant is great at helping those repetitive tasks. To start your day say "Hey Google, good morning". The Assistant will give you personalised details you need, such as your reminders, calendar and traffic on your way to work. When you get into bed just say, "Hey Google, goodnight" and it will turn off your smart lights, turns on the security cameras and tell's you what's on your camera tomorrow.
A really neat feature as shown on the #madebygoogle event is when the Mini is set up with the brand new Nest Hello. With the Hello's face detection software, it enables you to save certain faces into the system. So when one of your friends rings the doorbell, the Assitant will ring and announce, "Laura is at the door". Just this one feature is fantastic!
Without a doubt, the Google Home Mini will be on your wishlist! You can pre-order directly from the Google Store now, for shipping starting 17th October 2017, priced at £49, store.google.com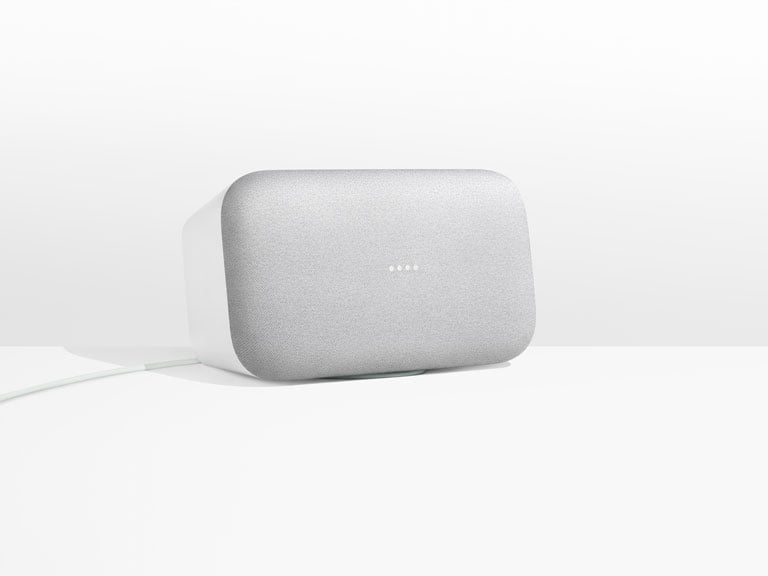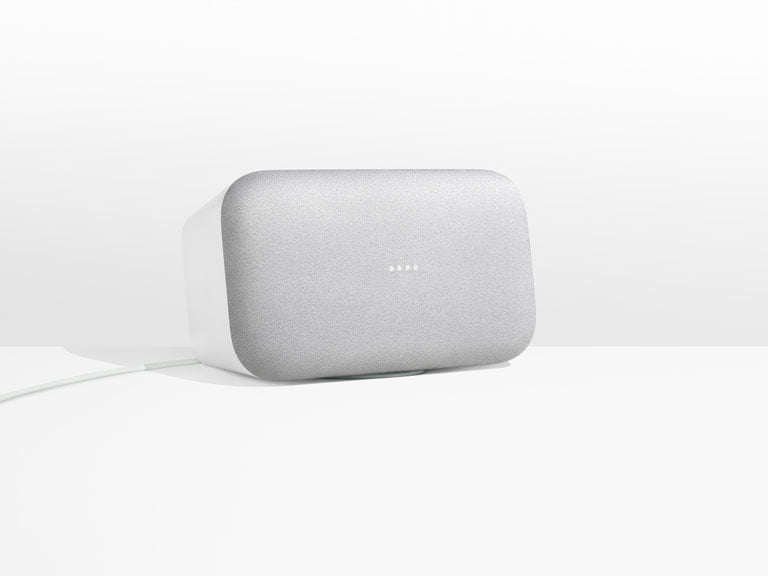 Google Home Max
Now I wasn't expecting this! Google announced the Google Home Max, perfect if you love speakers with great sound. This speaker features two 4.5-inch woofers which deliver powerful base. The Max can also play very loud, house party kind of loud! It's 20 times more powerful than the Google Home!
This is Google's first speaker with Smart Sound. I know what you're thinking, how many other things will become "Smart"? Well, this is a new experience powered by Google's AI. It will automatically adapt to you, your environment and preferences. For example, once the Max is all setup, it will tune itself based on where you've placed it. But don't worry, you can move it at another time and it will automatically adapt in seconds. This speaker will also receive automatic updates which make me think, Google has some ideas up their sleeve to release.
Google's AI takes centre stage and is ready to play your music whenever you like. Voice control music services such as YouTube Music, Google Play Music and Pandora. Plus, you can voice control both Spotify free and paid. You can also cast hundreds of compatible apps to the speaker over high-quality WiFi. You can also listen to music of Bluetooth, or hook a device up over stereo cable.
The Home Max is your own personal DJ, with the Google Assistant built-in, you can start your favourite song, pause or turn it up, all with just your voice. The Assistant can also find those songs with a line of lyrics. Great for those times when you just can't think of the name of the song or artist – we've all been there!
Just like the Mini, Voice Match is built-in so the speaker can tell you and your partner/flatmate apart. You'll always get your playlist and favourite songs, nobody else's! Saves accidentally playing those embarrassing playlists, you know the ones…
As the Max features the Google Assistant, you can use all the standard commands you love. Ask Google to turn the lights down just in time for a romantic dinner, or ask for traffic conditions just before you head to work. The speaker has far-field microphones which separates your voice from the background noise to hear you even across the room.
Google says the Home Max is initially launching in the US in December for $399 with more countries to follow. Fingers crossed this comes to the UK very soon!
For the full product range including the Pixelbook, Daydream, Pixel Buds and Pixel 2, visit store.google.com