I'm a little bit obsessed with smart home technology! If you're like me, no doubt you'll have a long wish list of tech you want to buy.
In my last post, I shared my current setup of smart home tech. I thought it was time to share with you all the tech I can't wait to buy for my home! In the summer both Laura and I attended quite a few Christmas in July press events. From Currys PC World to Amazon, I saw so many new products which will be high on Christmas wish lists!
I've rounded up my wish list of products below which I've discovered from press events and tech websites. From smart heating to locks, there's something to make your life just that little bit easier and possibly save you money in the long run. Enjoy!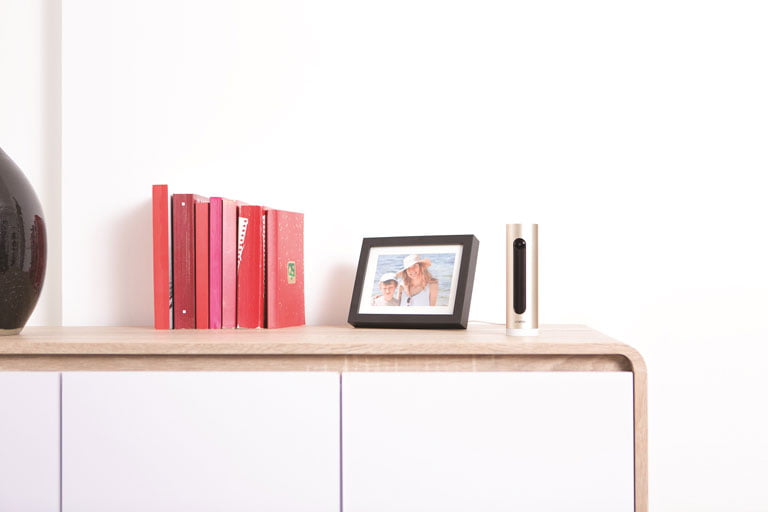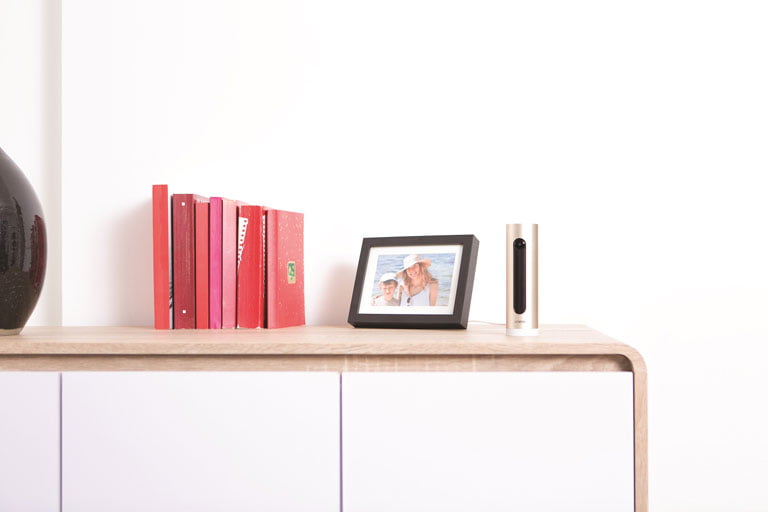 Netatmo Welcome
A WiFi camera is great for added security and peace of mind, but this camera from Netatmo is very different from your average. This features an innovative face recognition software, so it can figure out who has entered your home. Well, the people you add through the app that is! For example, you can be notified via the app when your flatmate arrives back, your friend pops over to walk your dog etc. This feature is pretty neat!
Using it as a general security camera is also great. It features an extensive 130-degree angle camera, night vision with the built-in powerful infrared LED, embedded microphone and video footage captured in HD. If the camera detects an intruder and it can't detect a known face, it will send a home intruder alert straight to your smartphone. It will snap a picture of their face and a video recording. If you're curious as to what your cat or dog gets up to when you're not home, Netatmo Welcome also features pet detection – letting you know when your pet has been captured on the camera.
There are a few great features which you wouldn't expect. When Netatmo Welcome hears a smoke or CO2 alarm, it will notify you through the app. You can also store all video footage locally for free, or upload it directly to Dropbox or your personal FTP server.
The Netatmo Welcome is a smart looking camera and definitely deserves a place on my wishlist!
For more information, visit netatmo.com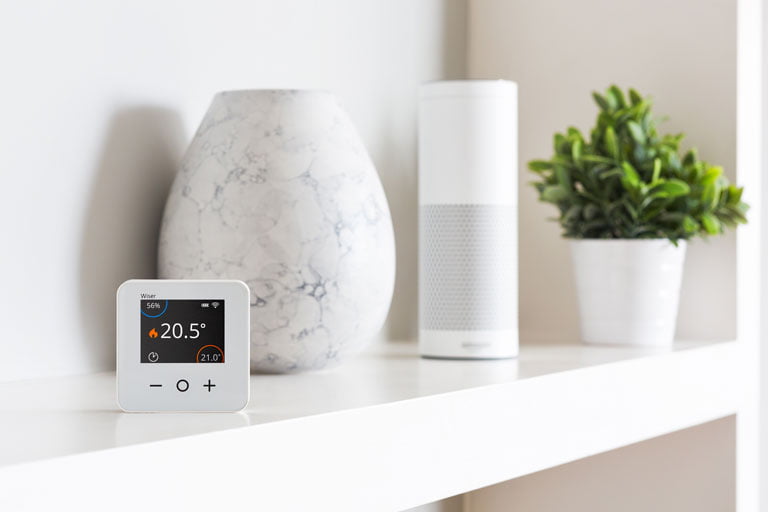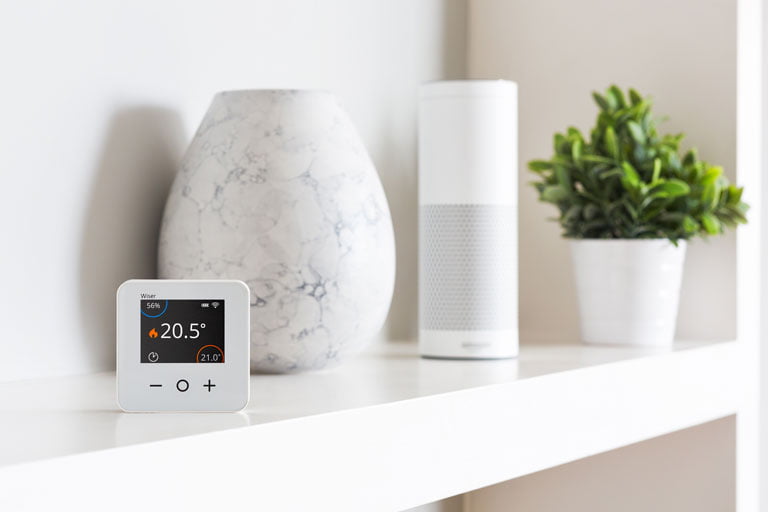 Wiser
Easily adjusting your home temperature from your smartphone is the ultimate smart home goal. However, sometimes this can end up becoming fiddly and difficult to setup. Launching this month, Wiser from Drayton is an easy smarter way to control your home heating. With the app, you'll be able to adjust the temperature wherever you are.
There are three parts to the Wiser system, the room thermostat, radiator thermostat and the app. All of this is linked to the Heat Hub. Start off with the room thermostat so you can centrally control the heating of the house, straight from the controls on the thermostat or using your smartphone. If you want to be more precise, you can add the radiator thermostats in different rooms. You can slowly add these over time as your budget allows. I love the idea of the radiator thermostats as you can schedule the temperature in different rooms.
So how does this sync up to my other smart devices you ask? Wiser can be linked up to your Amazon Echo, so when it's chilly in the morning and you don't want to leave your bed, just ask Alexa to turn the temperature up. There's also an Eco Mode where Wiser learns how quick it takes to warm your home in relation to outdoor temperature. This ensures you won't overheat your home, saving energy and money!
For more information, visit wiser.draytoncontrols.co.uk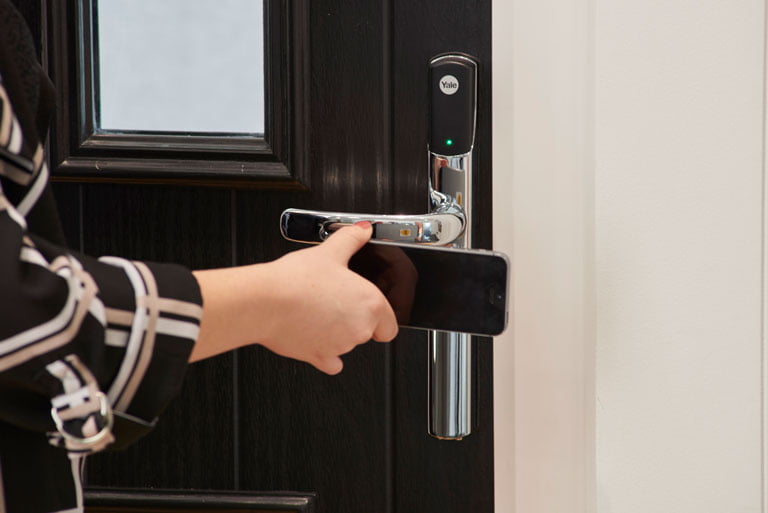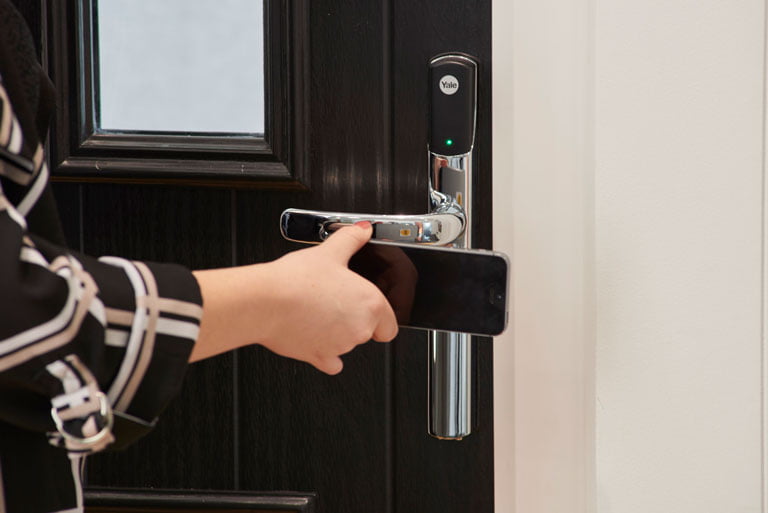 Conexis L1 Smart Door Lock
Start using smart home tech as soon as you touch your door with the Conexis L1 Smart Door Lock. How exactly smart can a door lock be you wonder, well pretty smart!
This modern chrome handle looks stylish and is packed full of a host of features. Firstly, it uses a highly secure Bluetooth connection from Yale's Smart Living Range which enables keyless door entry. Using your phone and the Conexis App, you can open the door by simply holding your phone towards the handle and twisting the phone 90 degrees to unlock. Or you can use the key tag which works via Radio Frequency Identification.
Have your friend popping over whilst on holiday? Get your friend to download the Conexis App and you can issue them with a mobile key. This enables them to gain access using their phone. Once the mobile key is no longer required, you can simply delete it from the app.
For more information, visit anglianhome.co.uk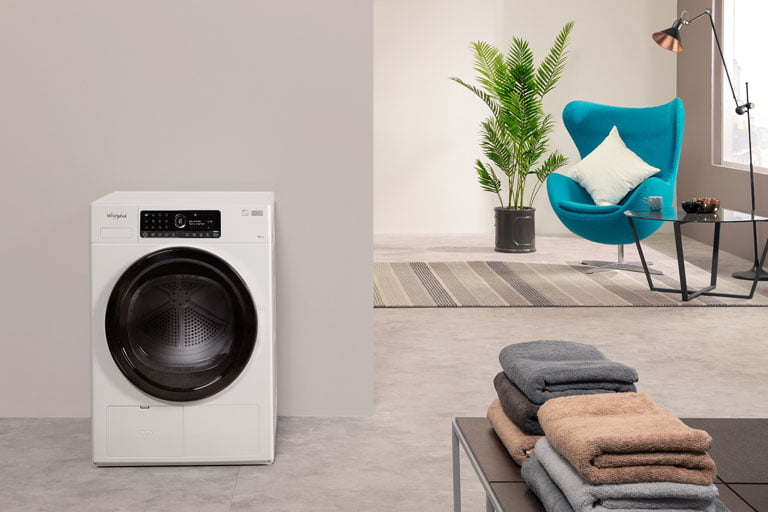 Whirlpool Supreme Care Washer and Dryer
Even washing machines and tumble dryers are getting in on the smart home action these days! Whirlpool has launched a new washing machine and tumble dryer as part of their 6th Sense Technology range.
The FCSR 12441 washing machine and HSCX 104441 tumble dryer communicate with each other via the Whirlpool 6th Sense Live app. When you start your wash, the app sends the details of the wash to the dryer, getting it ready for you to put the washing in once done. The dryer will automatically synchronise and set the correct drying cycle to ensure optimum garment care.
The app assists in washing and drying your laundry by selecting the most efficient wash and dry programmes to use. It will be like having your own personal launderette in your home! It also displays the estimated energy and water consumption for the cycle. Plus, the app also works with your Nest Learning Thermostat!
For more information, visit whirlpool.co.uk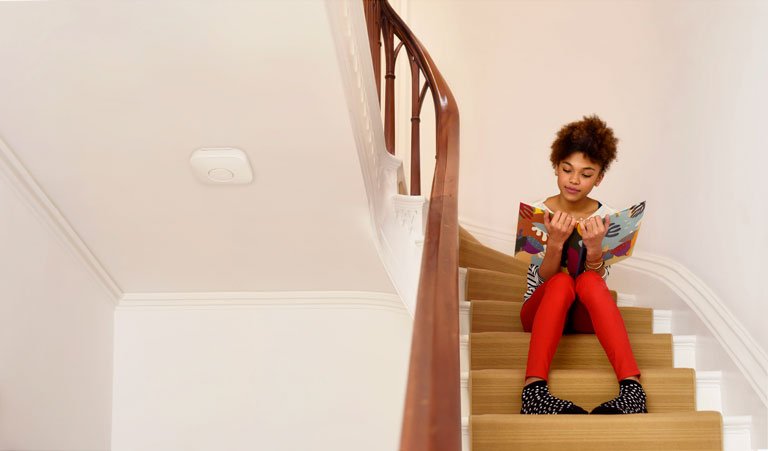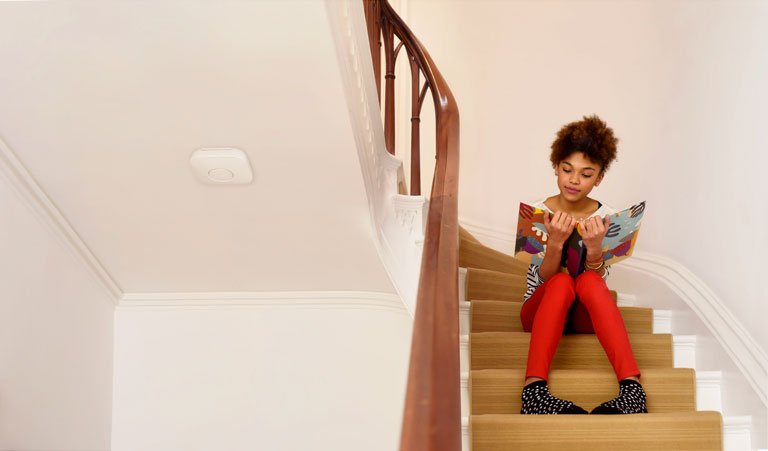 Nest Protect
One smart device I have wanted for a long time is the Nest Protect. This smoke alarm works much harder than the average smoke alarm you probably already have. Not only does it look good, it's been engineered for the way we live in the 21st-Century.
Accidentally burnt some toast one morning? There won't be any silence shattering beeping, you'll hear a loud friendly human voice giving you that early warning of smoke. If you've got multiple Nest Protects, they'll all sound at the same time and the others will let you know where the smoke is. But don't worry, if smoke from the toaster isn't cleared, or there's a large amount of smoke, it will beep loud and also announce where the smoke has been detected.
No more getting out the step ladder to check your smoke alarm, you can do it right from the Nest Protect app. If the alarm sounds by accident, put down that tea towel, don't wave that around at the alarm. Open up the app and silence the alarm. If the Nest Protect detects smoke, you'll be notified in the app straight away. Plus say goodbye to those annoying 'low battery' chirps as the app monitors batteries life and lets you know when they need changing.
Other smart features include the automatic sound check test, checking everything is okay on a regularly. If you're heading downstairs for a late night snack, when you walk underneath it will glow white to light your way. This is such a cool feature!
For more information, visit nest.com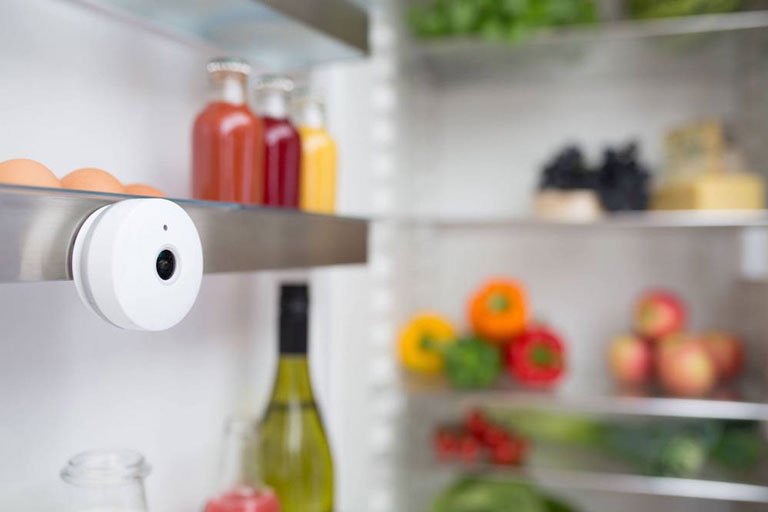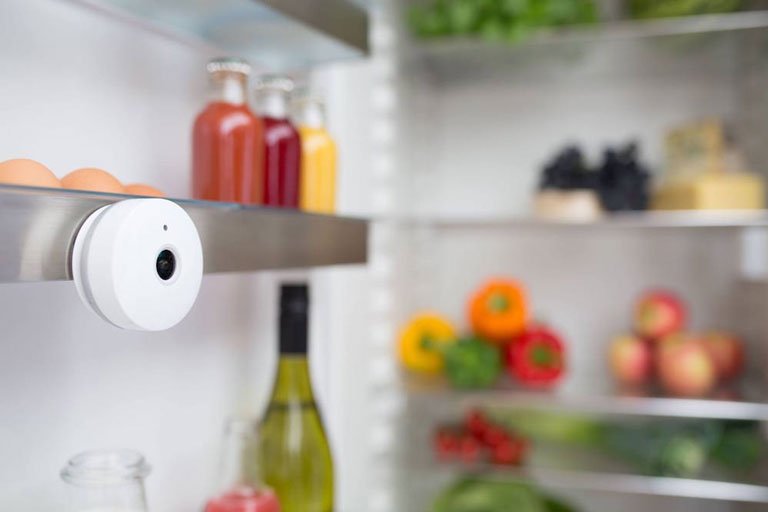 Smarter FridgeCam
Ever get to the shops and forget if you've got milk in the fridge? You'll never buy more than you need again, with the Smarter FridgeCam! This is the world's first wireless fridge camera which can be put inside your current fridge.
I spotted this camera at Currys PC World's Christmas in July event and fell in love. Each time you open the fridge door, the FridgeCam automatically takes a snapshot of your contents and sends it straight to the app on your smartphone. You'll be able to check expiry dates and with its object recognition. it will suggest recipes based on the food in your fridge. You'll never worry about expiry dates again as the app will send you a push notification when products are about to expire. Nice!
According to Smarter, the average UK household wastes £700 worth of food each year. This smart device will help you save money and waste, without the need of buying a brand new expensive fridge.
The Smarter FridgeCam will be available in September 2017 at currys.co.uk and on the Smarter website.