Who doesn't love discovering new Christmas décor every year? It's my favourite time of the year, I spend so much of it finding the best Christmas decorations and of course, being so indecisive of what to buy.
This year maybe a little different, but there's no end to the amount of lovely Christmas décors and homeware from both online and high street retailers including top decorations from supermarkets. I've rounded up some of my favourite decorations, realistic artificial trees and lighting to make Christmas 2020 as festive as possible.
Christmas lighting
Christmas is all about warm twinkling lights and bringing light into the early dark evenings. Whether this is done with candles or led lights dotted around the house, this is totally up to you. At Christmas, I do go a bit wild with Christmas lights – no not like Piccadilly Circus. Here's a round-up of my favourite Christmas lights which will look great this festive season!

I own two of these LED light-up stars and they are beautiful!! The stars are made out of gold wire with the LED's wrapped around it. I can highly recommend these stars.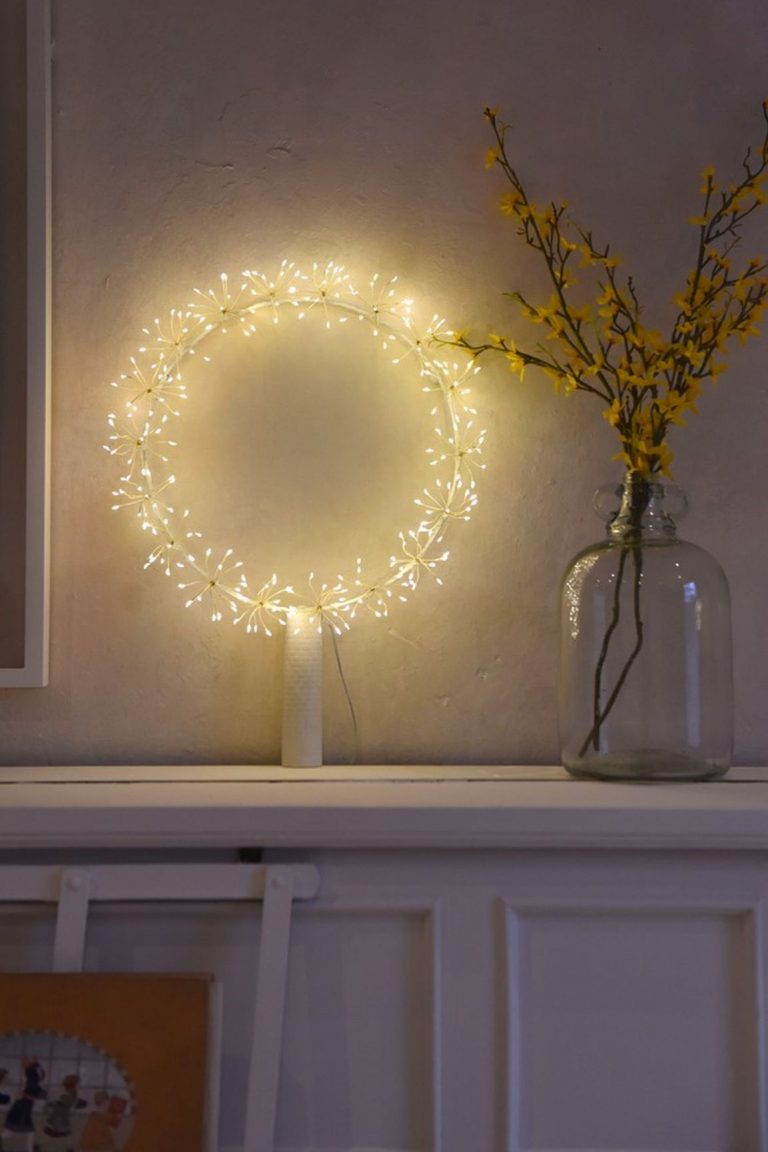 I love this LED wreath from Annabel James. It's very different and will look brilliant on a mantlepiece.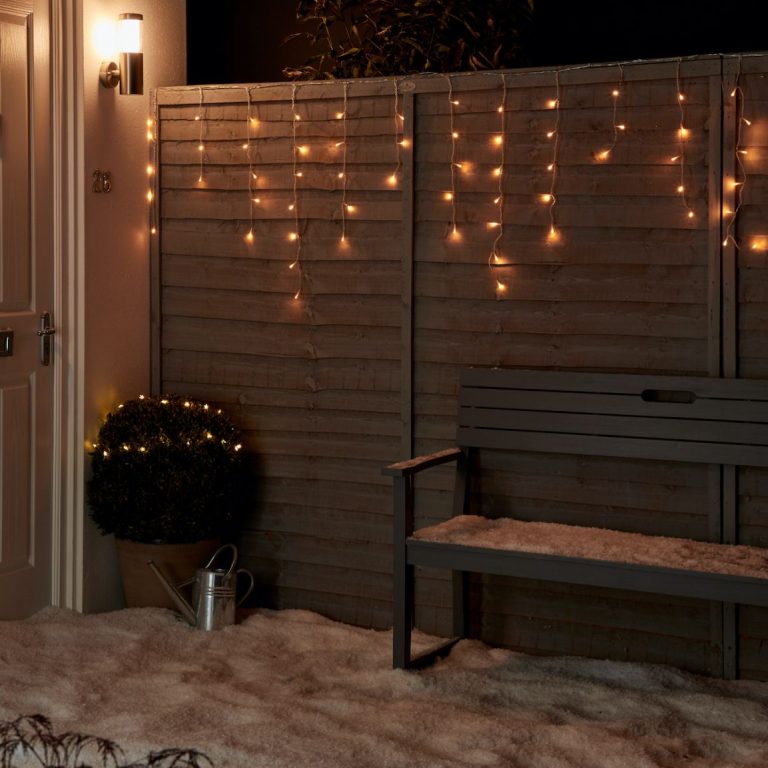 Can you really beat warm icicle lights welcoming you home on a cold winter evening? These lights from B&Q are great value, I'll be buying some myself!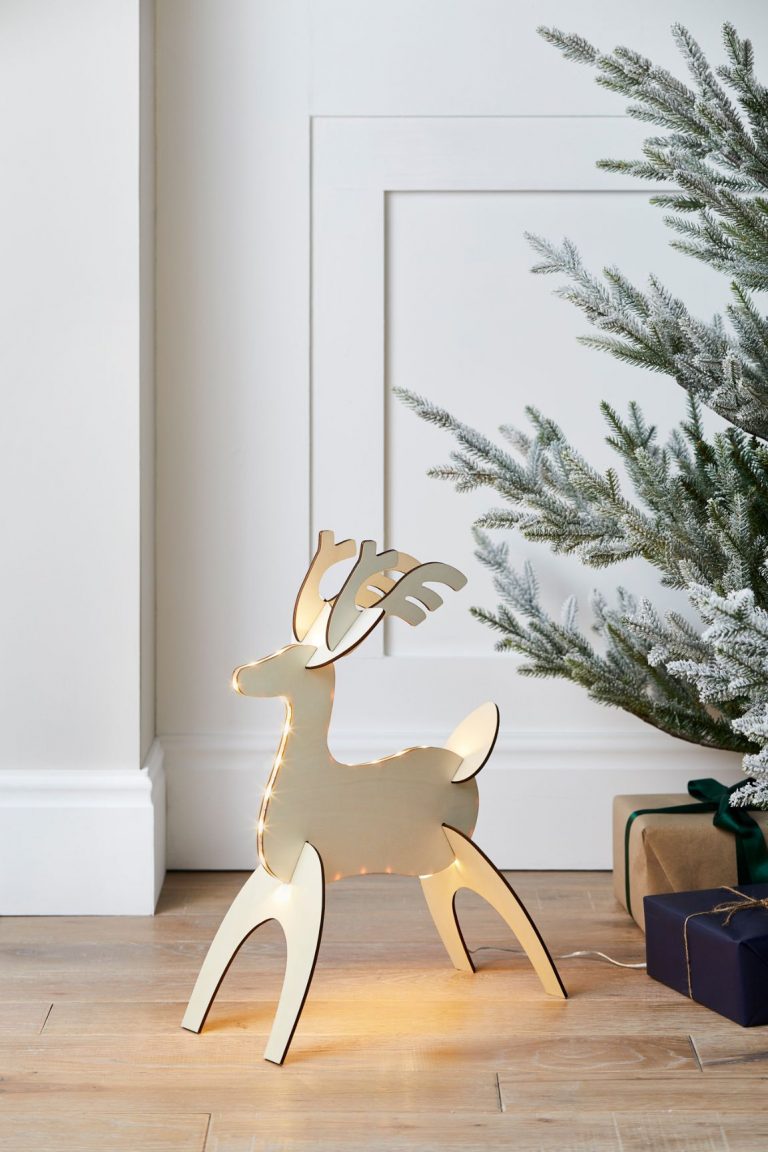 This is such a cute little DIY wooden reindeer which will look great in any room of the home. The warm white LED's give off a nice warming glow and can light up a dark corner of a room.
Realistic artificial Christmas trees
There are many benefits with an artificial Christmas tree and one of the things is not having to worry about watering it and keeping it happy throughout the festive period. Judging by the popularity of my previous realistic artificial Christmas tree post from last year, here are some artificial Christmas trees for 2020!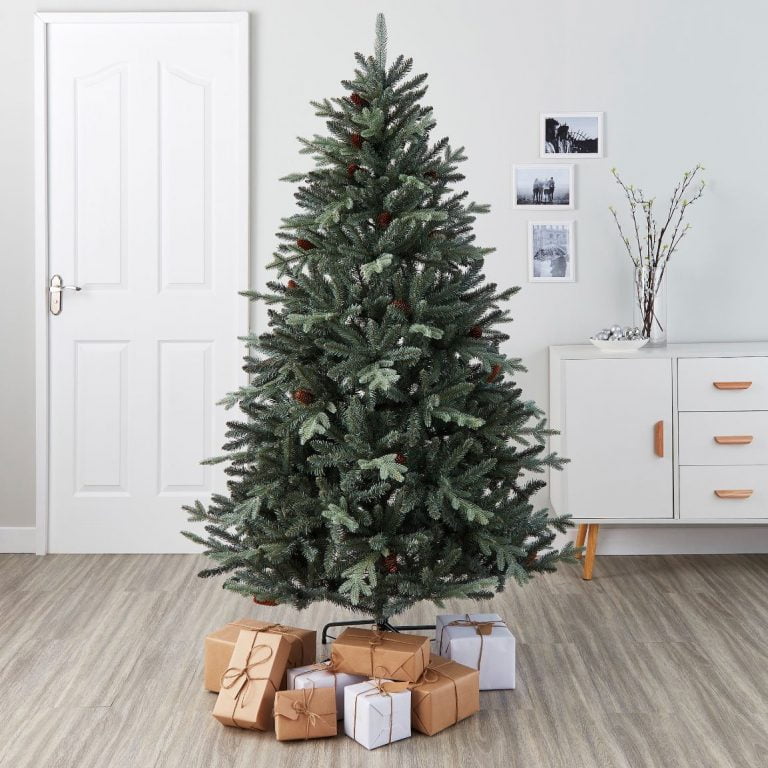 A classic dark green Christmas tree which looks extremely realistic with PE and PVC branches. Brilliant value for £82 and can be used year after year.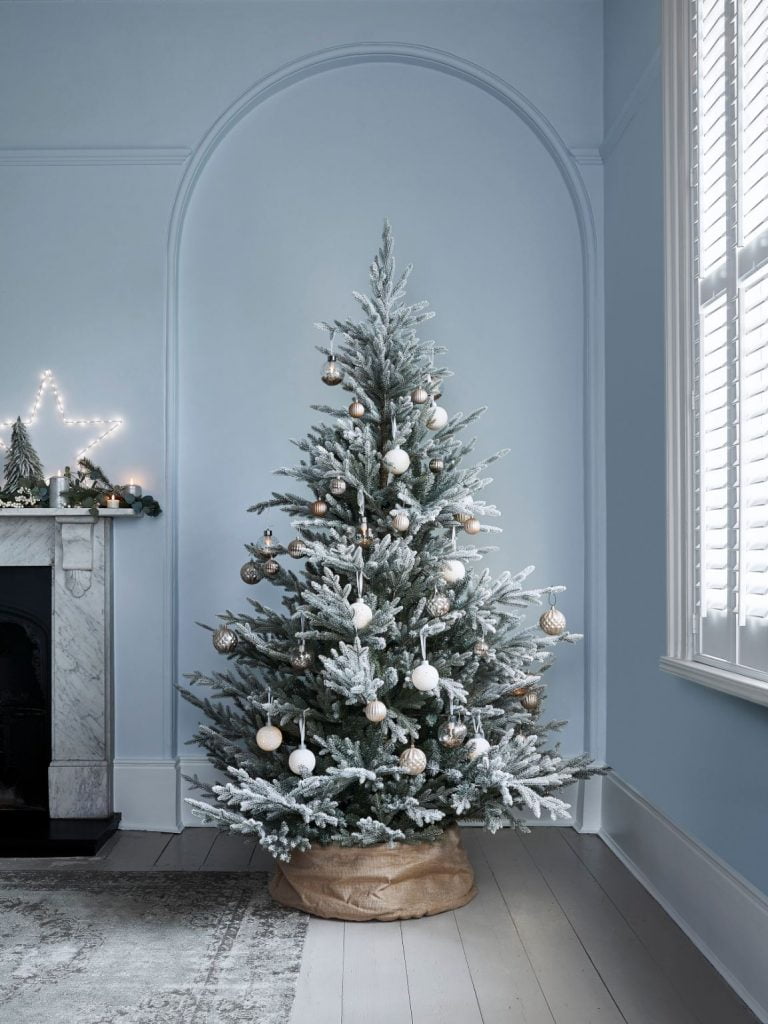 This is just absolutely beautiful! The Frosted Norway Spruce will look good in any home and features both PE and PVC realistic branches.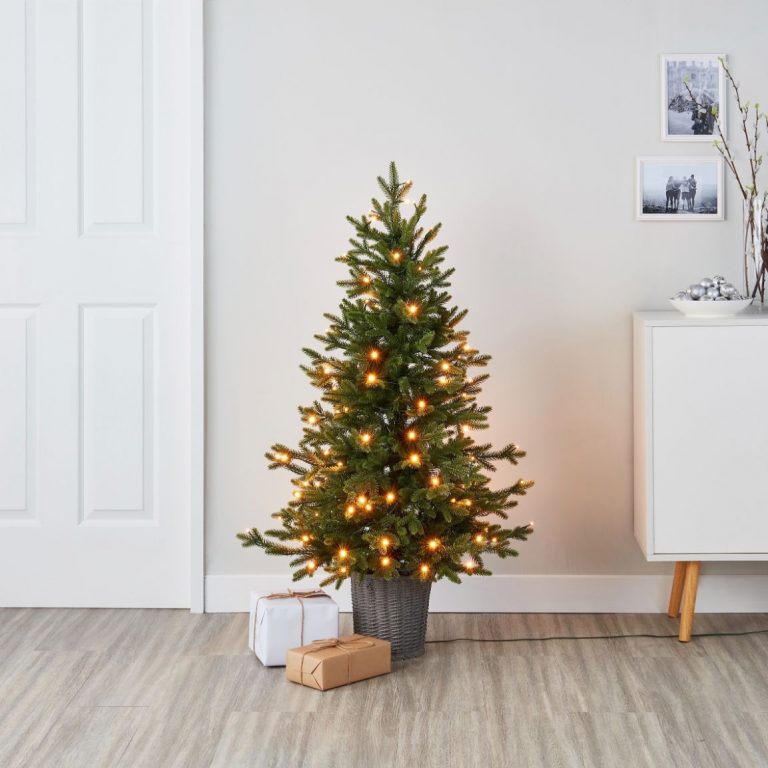 A cute little tree for spaces which can't fit a large tree. Great for the hallway, vestibule and even in the kitchen. Featuring both PET and PVC realistic branches.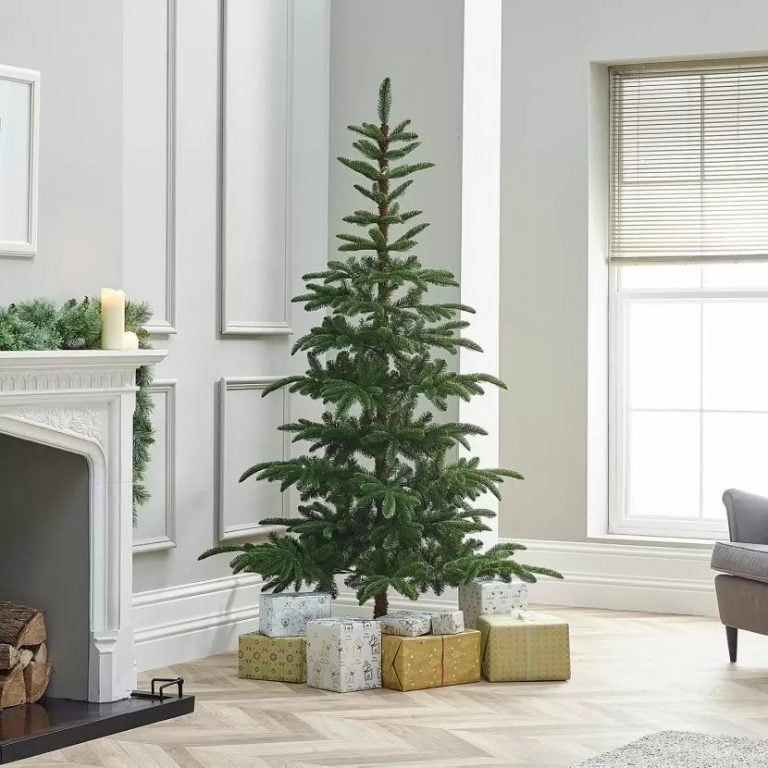 I'm a big fan of Christmas trees from White Stores and own a couple of them. Their trees are so realistic and this particular one looks like it's just been taken out of a forest. It's beautiful and made from PVC and PE needles.
Christmas dining
Get the perfect table setup for Christmas 2020 with beautiful new dinnerware and festive decorations to really give your dining table a Christmassy look.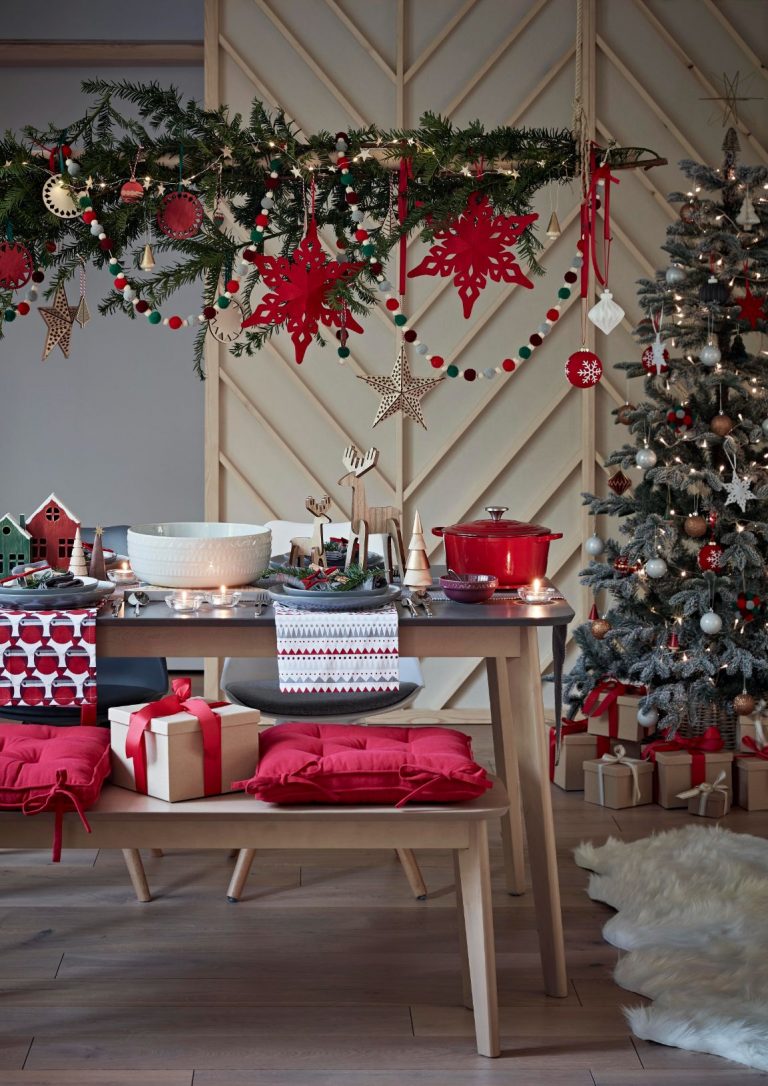 Argos and Sainsbury's are full of absolutely lovely decorations this year. Add some little decorations dotted around the table to make it look festive.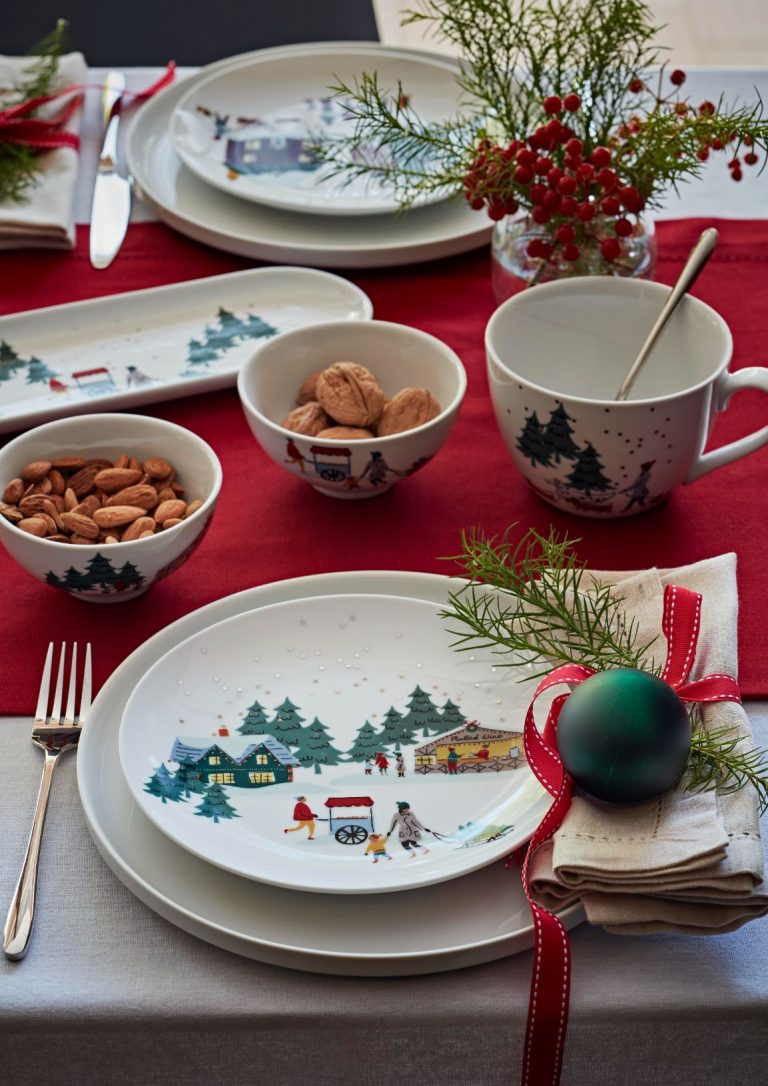 If you want to go all-out, get some dinnerware specifically for Christmas. I really like these illustrated Christmas plates, bowls and mugs from Sainsbury's.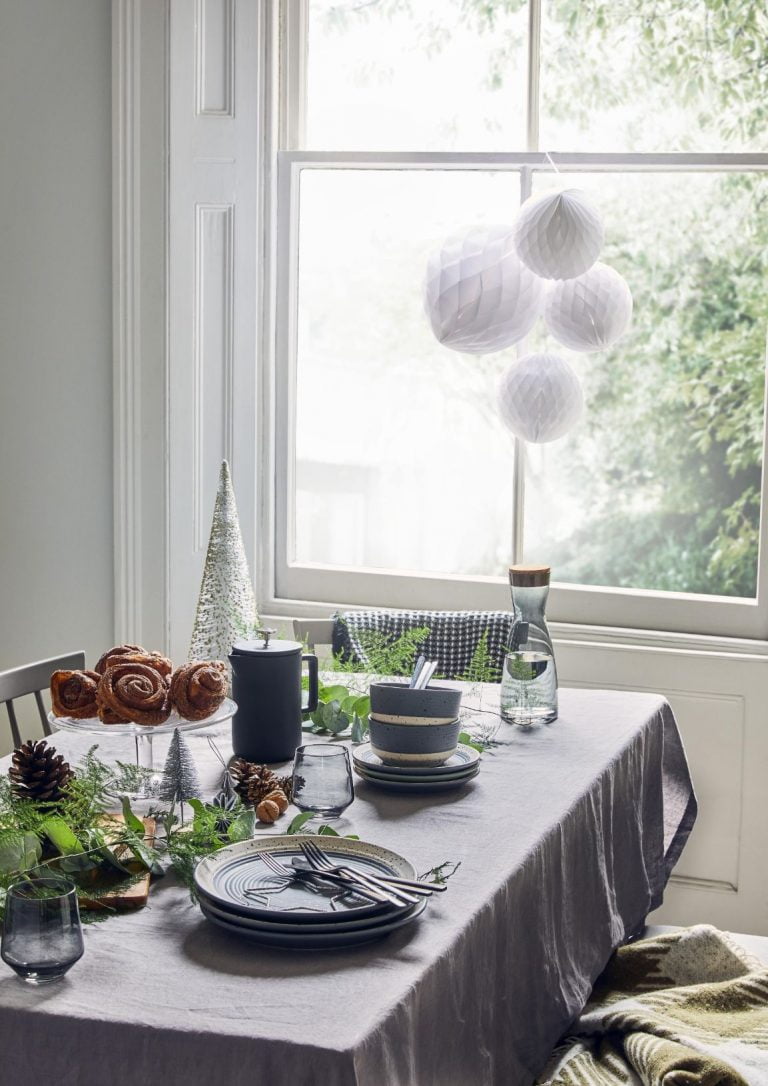 If you're seeking a more toned down and minimalist look for your dinner table, this speckle dinnerware from George Home look brilliant and can be used all-year round.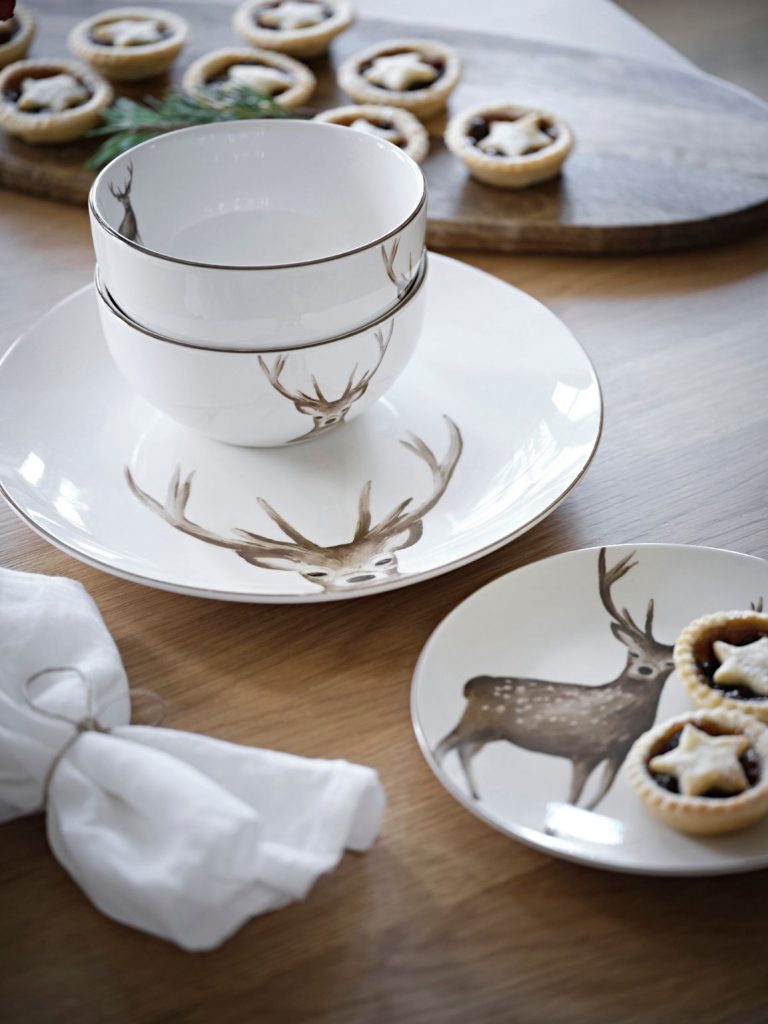 These dinner plates from Next are beautiful! With this cute design, you'll want to keep them out all-year round.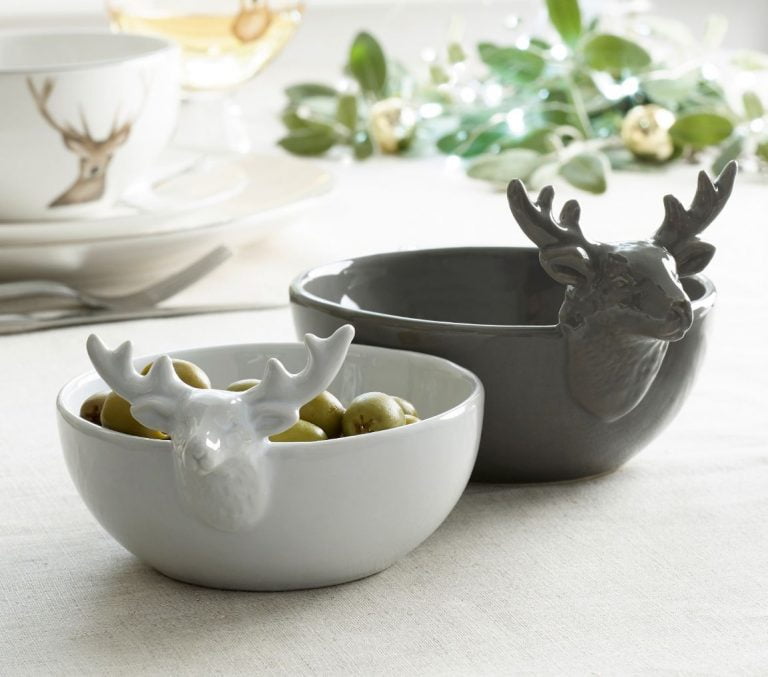 Winter evenings are all about the nibbles and these stag dip bowls from Next are perfect. Fill them with actual dips or delicious snacks for Christmas movie watching.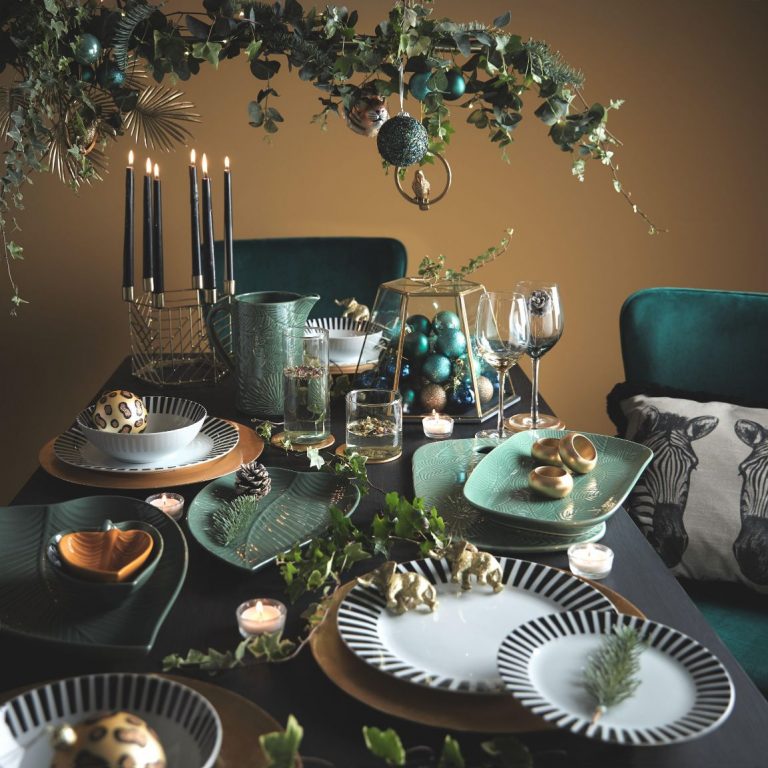 Bring a bit of greenery to your Christmas dinner with these lovely botanical-inspired dinnerware. I love the look of these, especially the platter! 🌿
Finishing touches
All the little extra Christmas decorations dotted around the home adds to the festive feeling. Whether that's a festive doormat or a wreath wrapped round the bannister, here are a few of my favourites.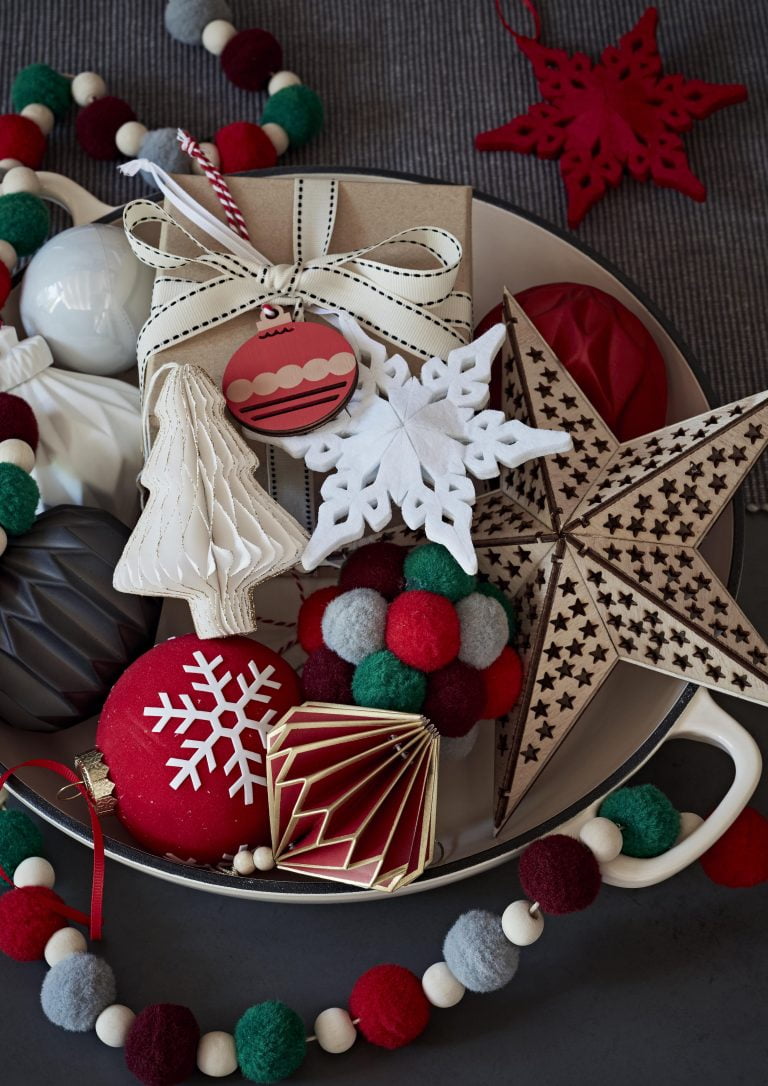 Sainsbury's is FULL of festive decorations this year in all different styles. This year, there are plenty of wooden decorations and colourful Nordic-inspired decorations.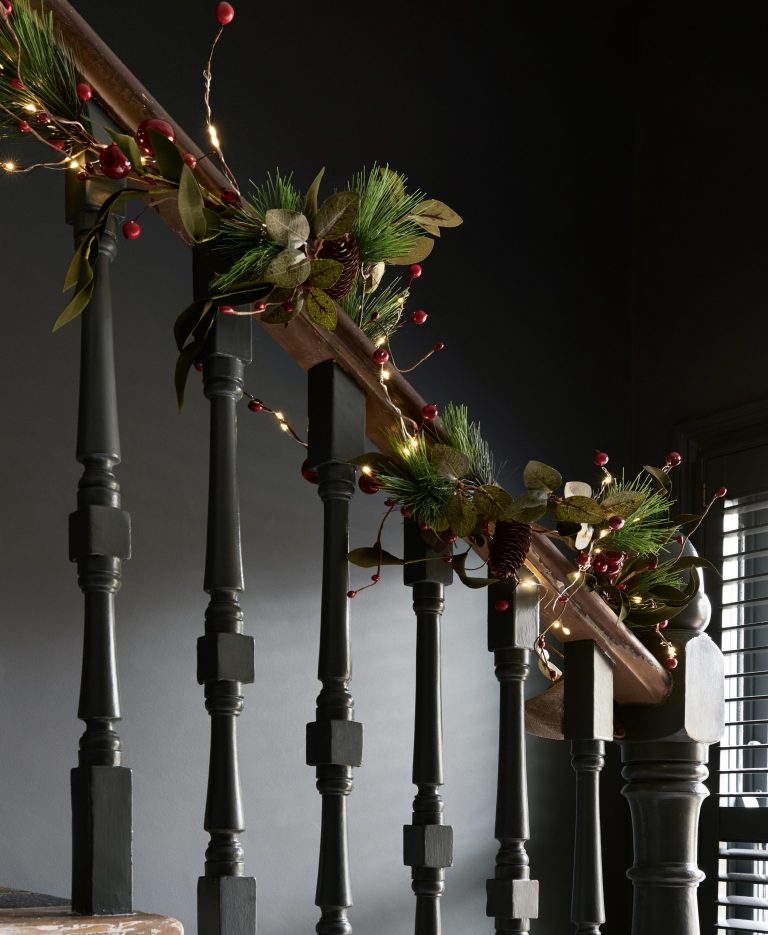 This particular garland is unfortunately not available on the Next website currently but may be available in store. There are some other festive garlands which look lovely.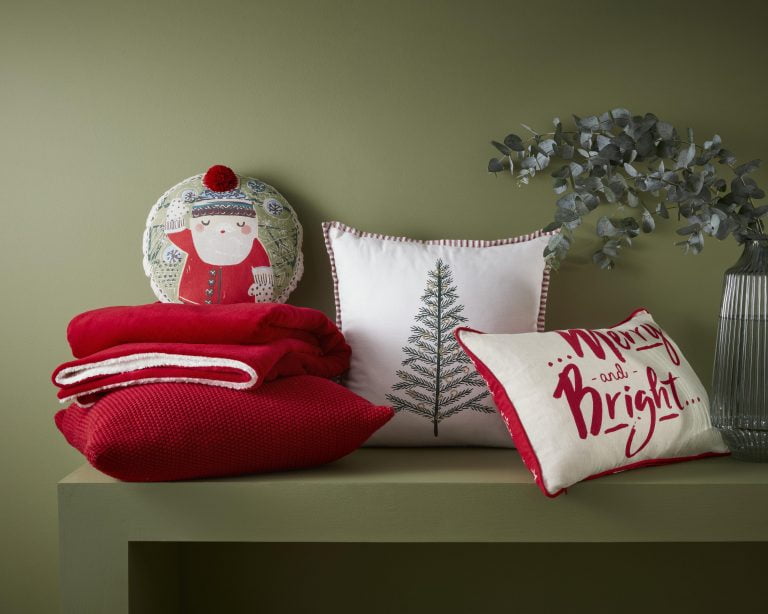 Winter is all about snuggling up and keeping warm in the chilly evenings. There are loads of festive blankets and cushions at Debenhams which can easily finish your overall Christmas look.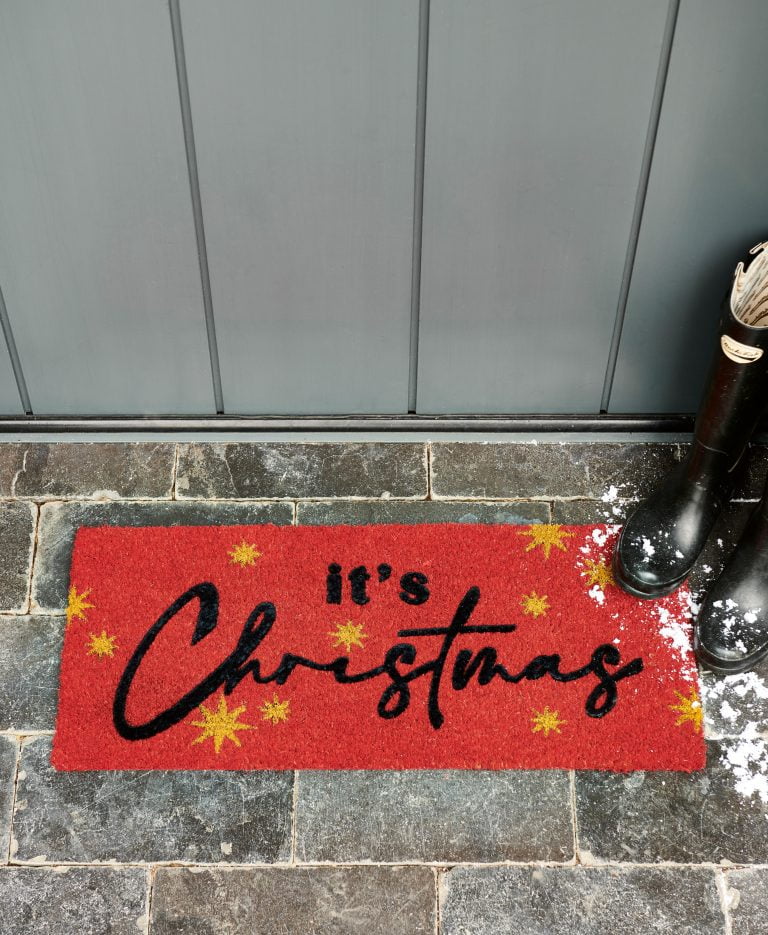 Start the festive feeling as soon as you step through the door with this 'It's Christmas' doormat in bright red with yellow stars.
Cosy Christmas bedding
I need to stop buying Christmas bedding as I see so many nice bedding each year I just can't help myself buying new ones. Whether you want something fleecy and cosy, or just minimal and stylish to be used all winter long, you'll find some nice festive bedding which will look ideal in your bedroom.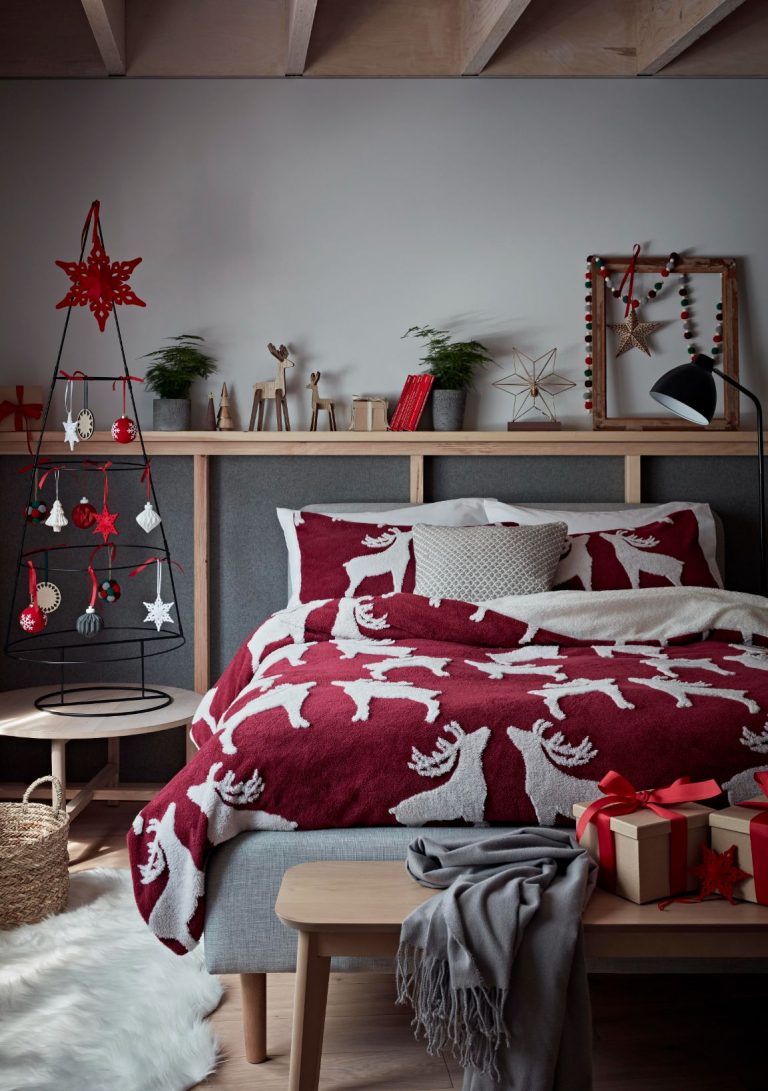 Fleecy and soft material to be wrapped in, yes please! This duvet cover set from Argos isn't too Christmassy, so could be used all winter long.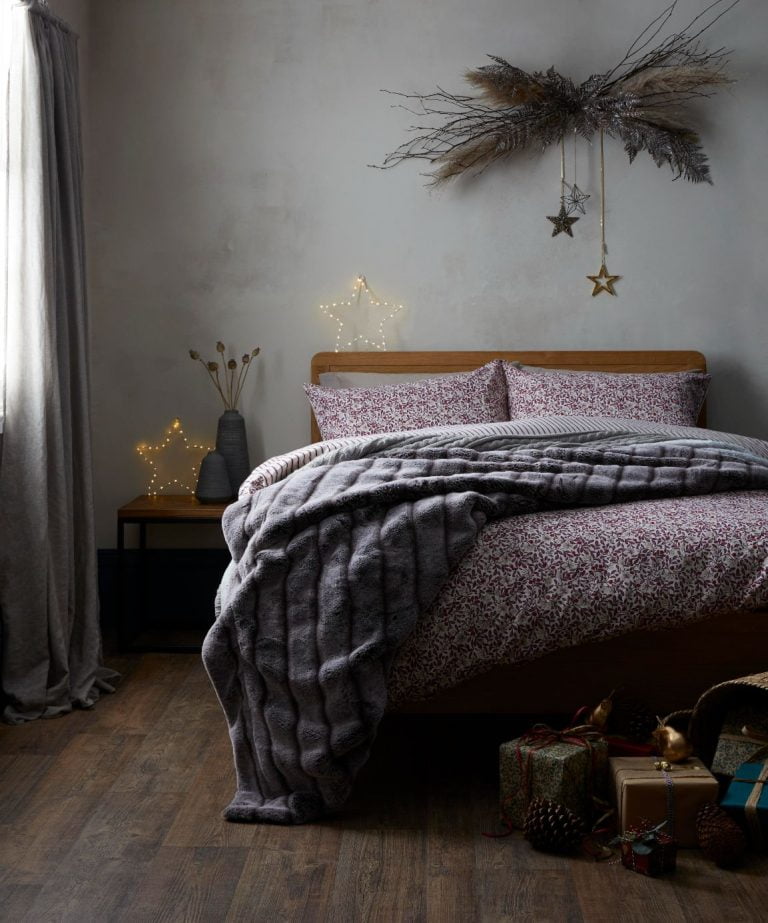 Definitely not screaming Christmas, this 100% cotton brushed duvet cover set is ideal to use throughout winter. Top it off with a warm faux fur throw to finish off the look.

Modern and bright, this festive bedding from George Home at ASDA is lovely!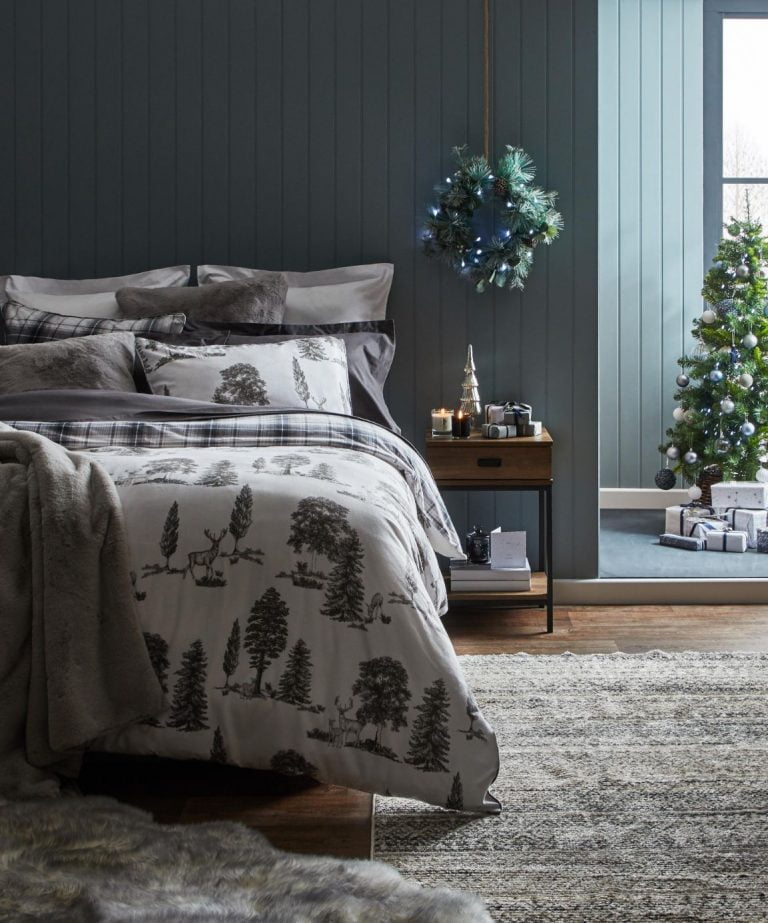 Again, not overly Christmassy, this winter bedding from Dunelm looks sophisticated and can fit into any bedroom style.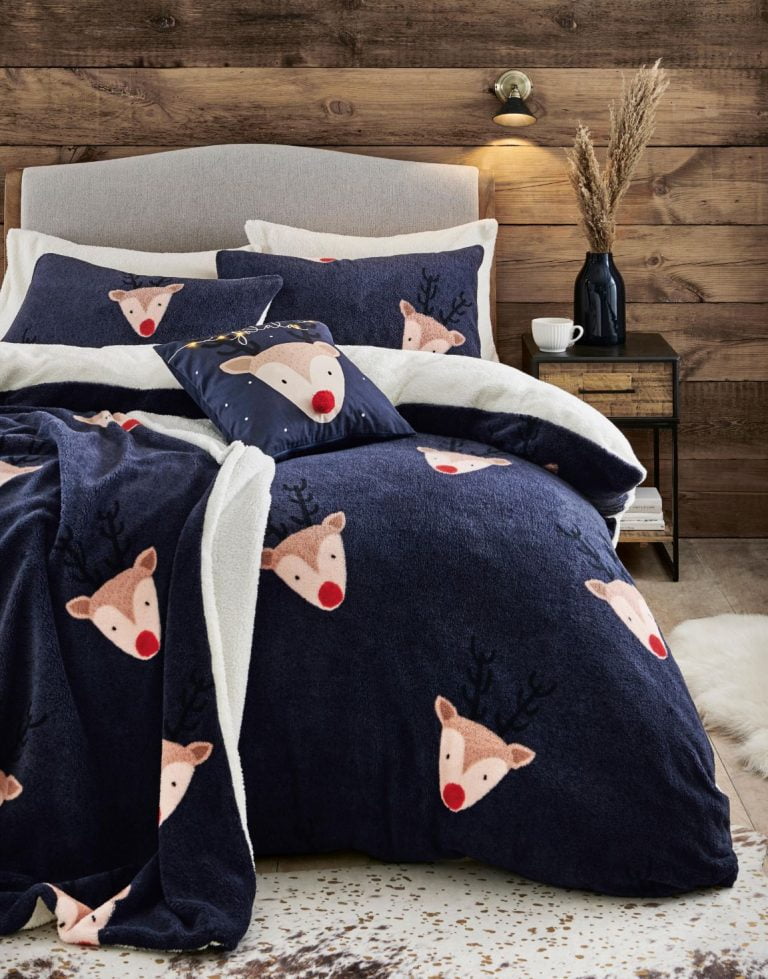 Love reindeers? This fleecy reindeer set is great for the festive season.