If you're like me, choosing a Christmas tree can be a long process as it needs to be "perfect". It would take me too long to choose the ideal real cut tree each year as my main tree. Instead, I opt for an artificial tree. But can artificial trees really replicate the real thing? I've found some trees that can easily be mistaken for being real!
The process of making an artificial tree has changed over the years, especially in the past decade. More and more artificial Christmas trees are being created with PE (or PET) branches at the tips, and PVC branches towards the centre.
PVC stands for Poly Vinyl Chloride and is simply little sheets that are twisted around the metal branches to create the look of needles. Yes, it may look realistic from afar, but not up-close.
PE stands for Poly Ethylene and not to get too technical, this material is injected into moulds taken from real branches of a tree to create a near-replica 3D replica of a branch. As many different branches are made, they look different and unique just like a real tree.
Having a mixture of both PVC and PE makes a tree extremely cost-effective. You'll notice the more expensive realistic needles at the edges of the branches and less so of the PVC branches towards the centre. They look great and last a very long time.
If you're looking to add even more realism to your tree, purchase one of the ScentSicles Christmas Tree scented sticks. The look and then scent of a real tree will make your guests think it's a real tree – exactly what you want!
I've rounded up some of my favourite realistic Christmas trees for 2021 below. If you find one you like, order it soon so it arrives in plenty of time before Christmas.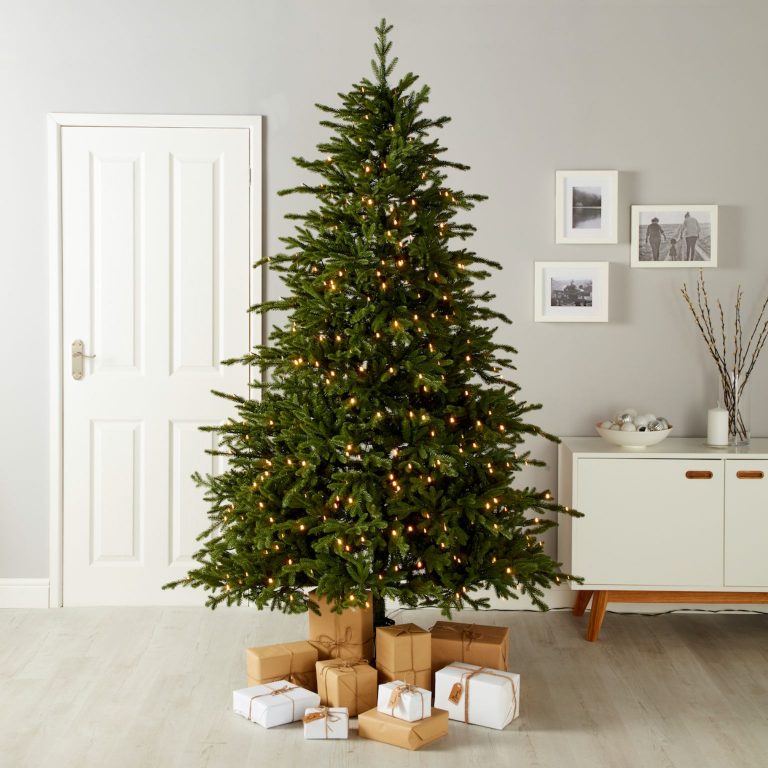 This tree looks bushy and natural with a nice tone of green. It features 600 warm white LED lights, so no fussing around with lights. It also comes in different sizes. Well worth popping down to your local B&Q to have a look!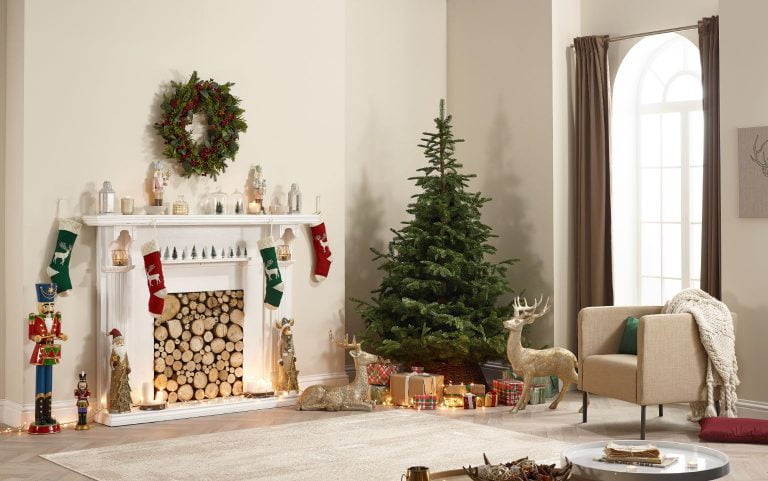 Is it real? It looks it! I absolutely love this tree and especially how randomly bushy it is. It's such a nice looking tree and I can always recommend White Stores – I purchased my own from them, so might be slightly biased, but I love it!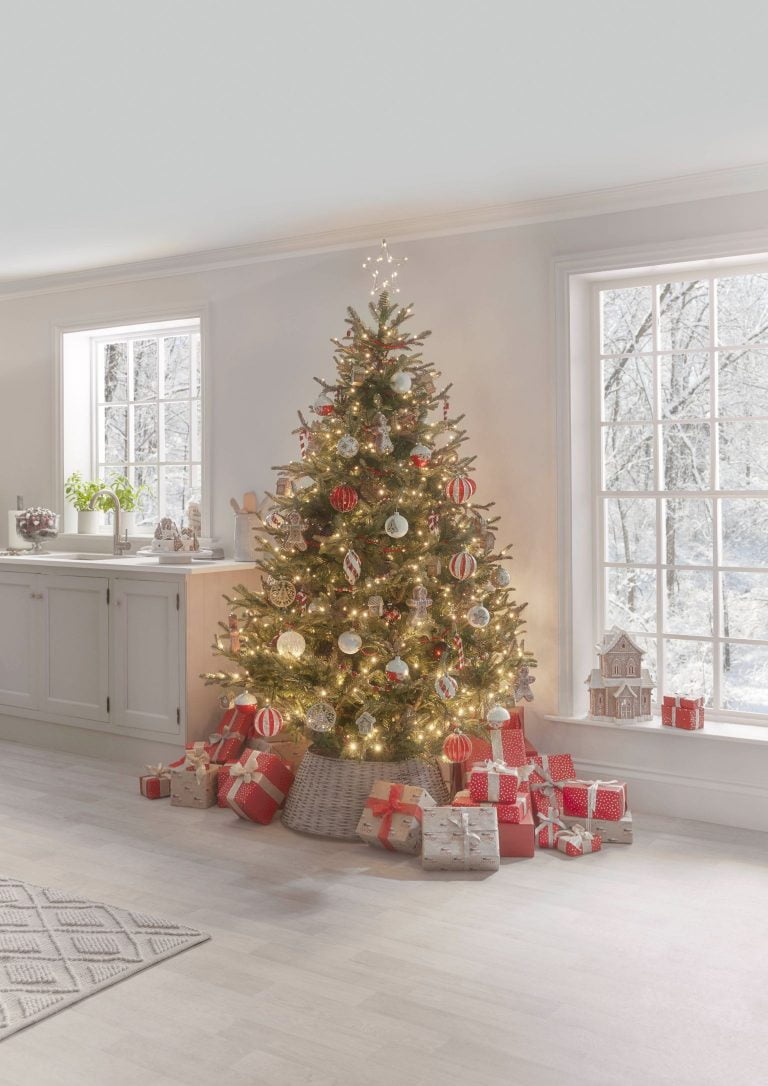 This tree is described as "majestic" and I can absolutely agree with that. It features over 2,700 vibrant green tips and a realistic bushy shape. Also available in a lit version and higher at 8ft.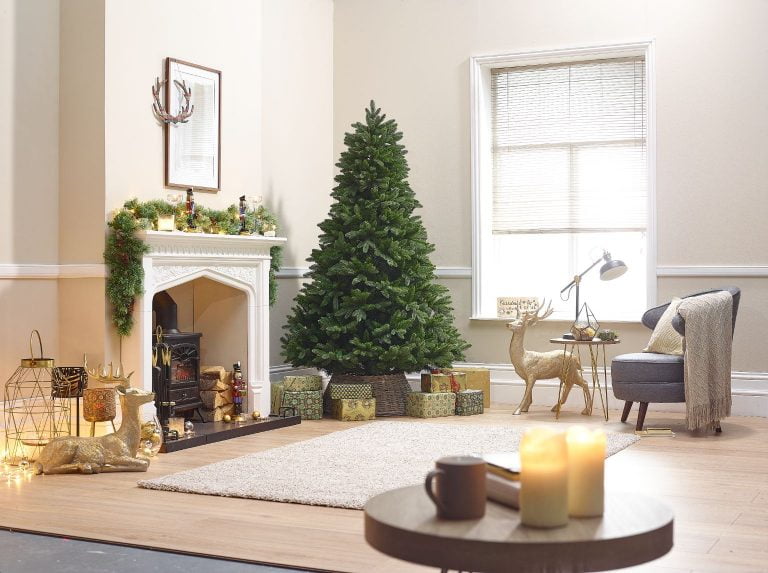 If you're seeking a full-looking tree with plenty of branches to hang ornaments, this one is ideal. It's inspired by a Michigan fir and will naturally look great in your home.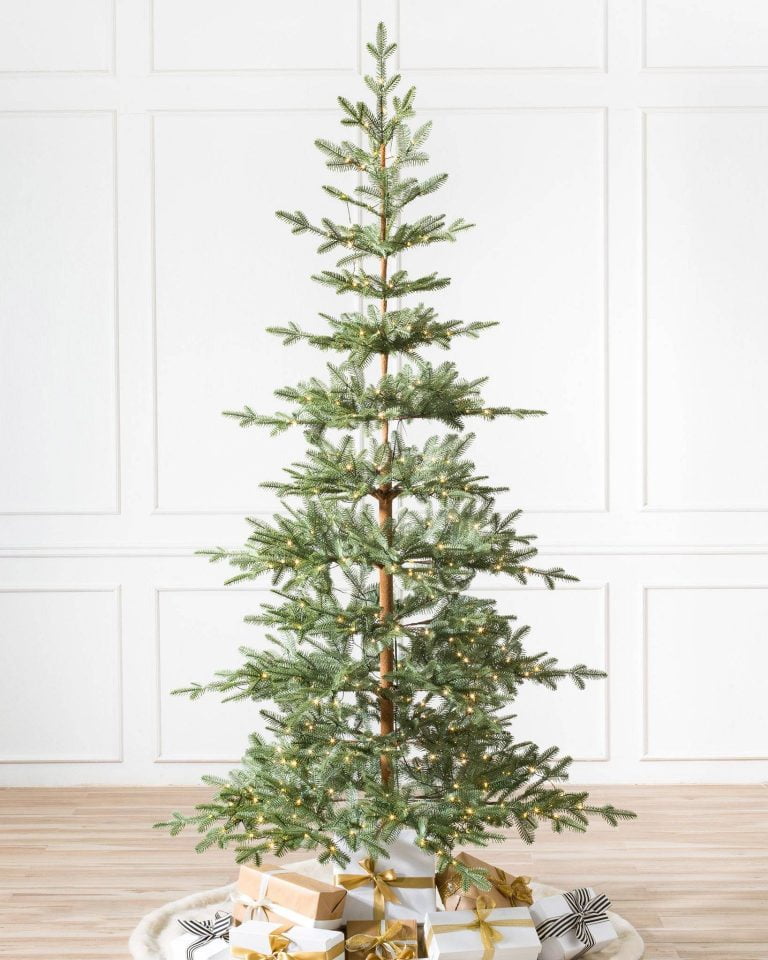 This tree gives me all the Scandinavian design vibes and I love it. It also comes pre-lit, making it an ideal Christmas tree for putting up with speed.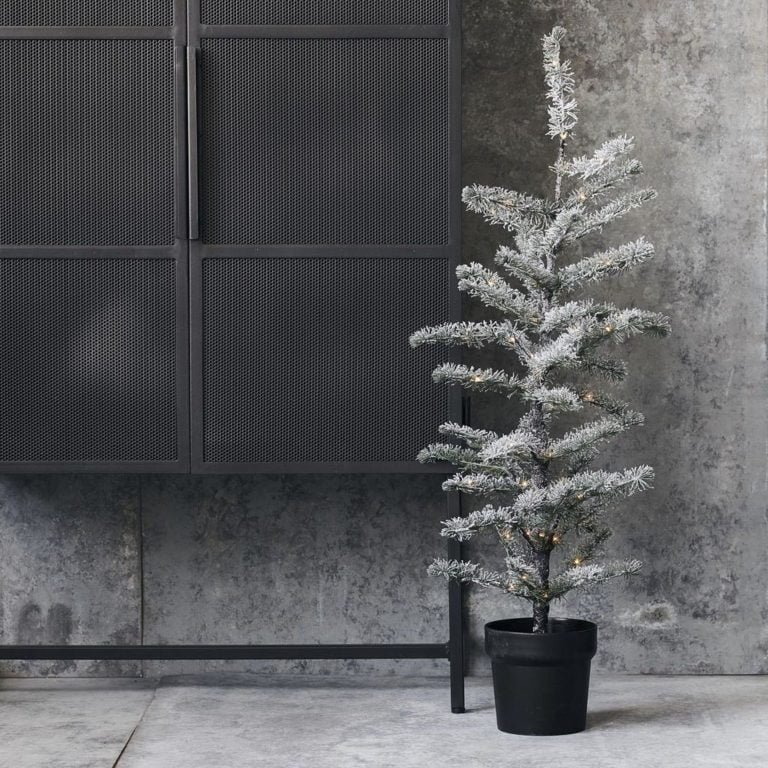 This cute Christmas tree standing only a metre high looks as though it's just been brought in from the outside. Its realistic branches are covered in faux frost, for a wintery look. There are 70 led lights on the branches to give off a warm glow.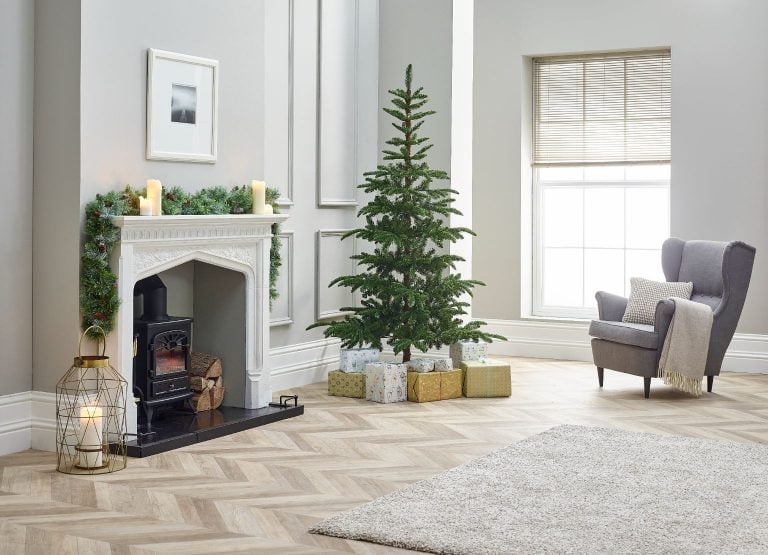 Loving the look of this tree. It looks pretty modern and has plenty of space between the branches, without looking too spindly. A few baubles and warm twinkling lights will make this look enchanting. Great for a minimalist-style home!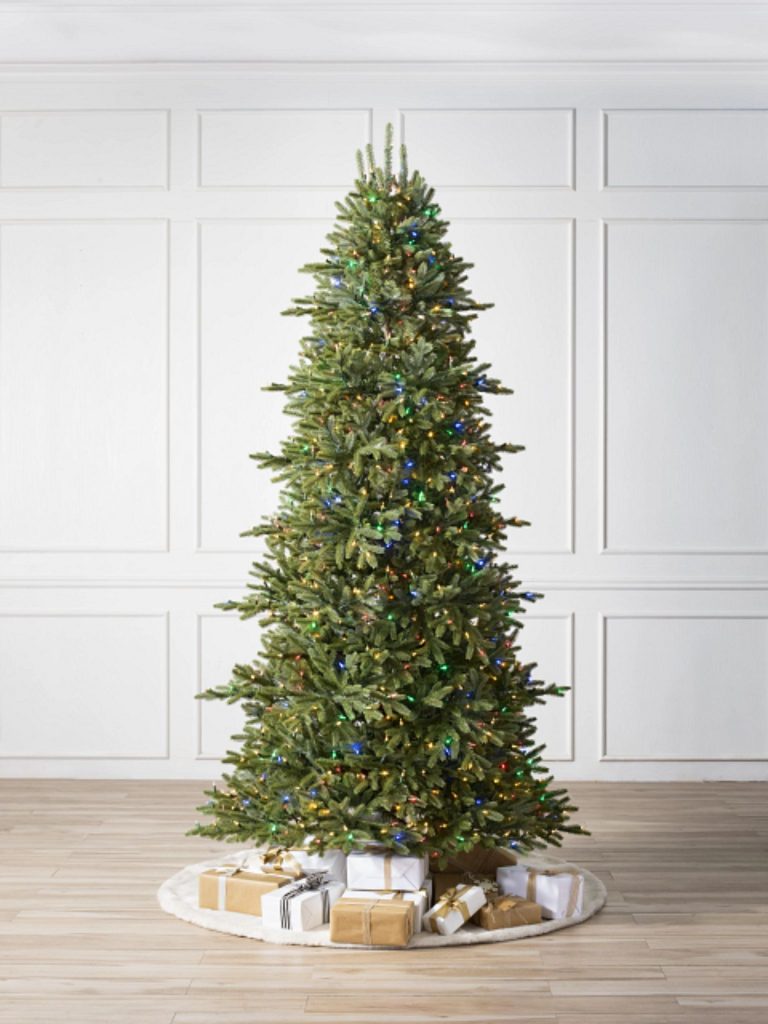 This Norway Spruce looks very full and will be one beautiful centrepiece to a room. It comes lit or unlit, depending on what you prefer. If you buy the lit version, it has a unique and quick connection of lights between branches. Check out the product video, I've never seen it before and honestly, why haven't I got one? It looks much easier than what I deal with every year 😅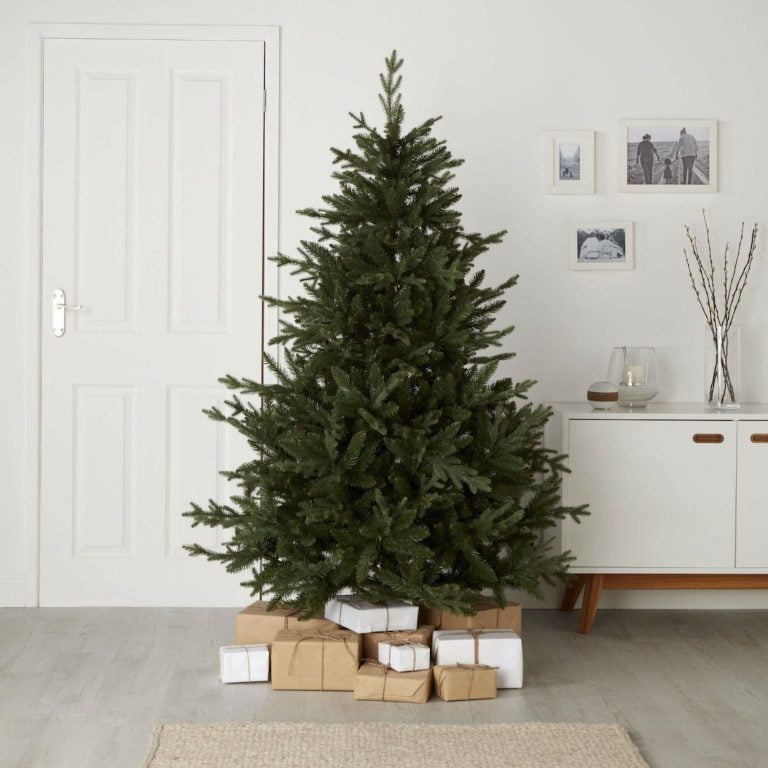 I had to double-check the price on this tree because woah, what a bargain! Well worth checking out the B&Q range of Christmas trees in-store as they'll most likely have plenty on display.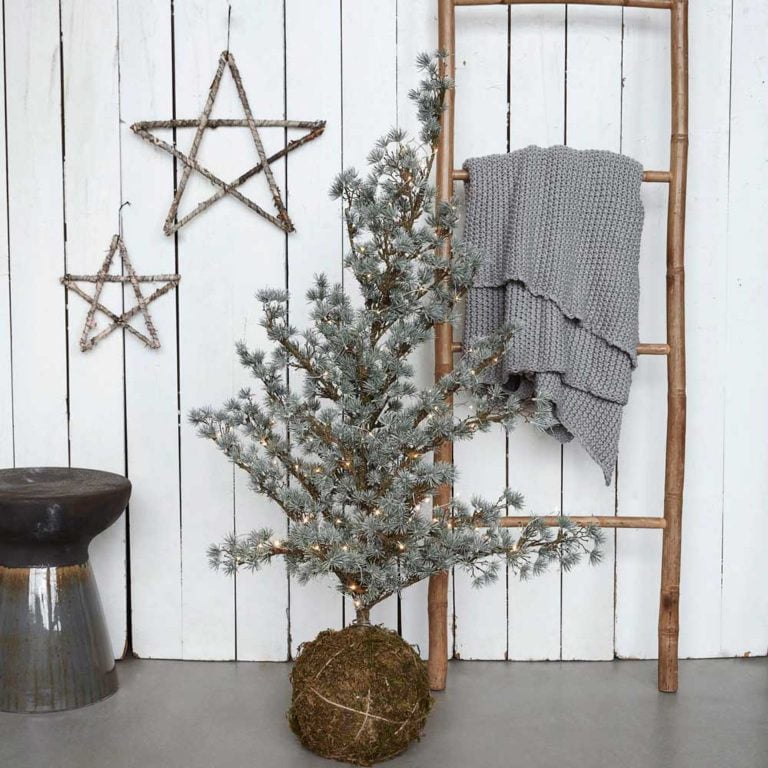 This lovely looking Christmas tree is great in a small space such as a kitchen or hallway. Display it as is, or pop it in a pot, your choice. The colour is so stylish!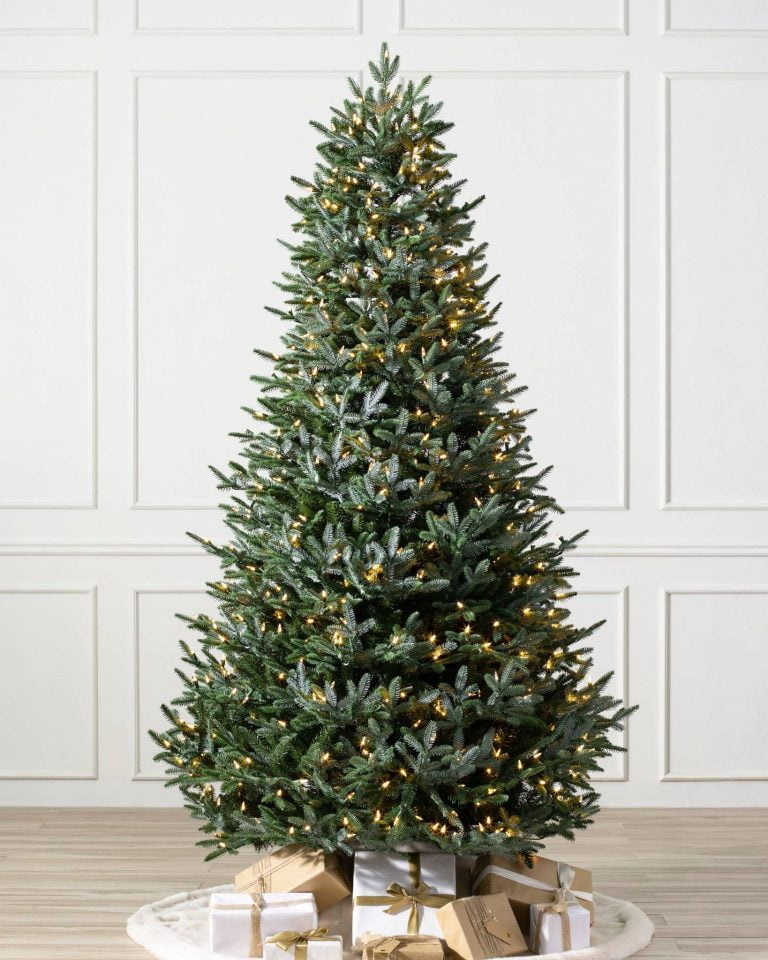 Balsam really do have a lovely selection of Christmas trees. This is another one of my favourites!