It's that time of year when I start planning which Christmas Advent Calendar I'll be pre-ordering (if it's hugely popular) or planning to buy for the festive season. Usually, I have two calendars, because I may be an adult but an Advent Calendar is always required. One of them is chocolate one and another is something non-chocolate.
Every year, more and more non-chocolate advent calendars are released and I love discovering my absolute favourites. I've rounded up 16 of my favourite non-chocolate advent calendars which are available for Christmas 2021.
Have you got a favourite? Let me know in the comments below 👇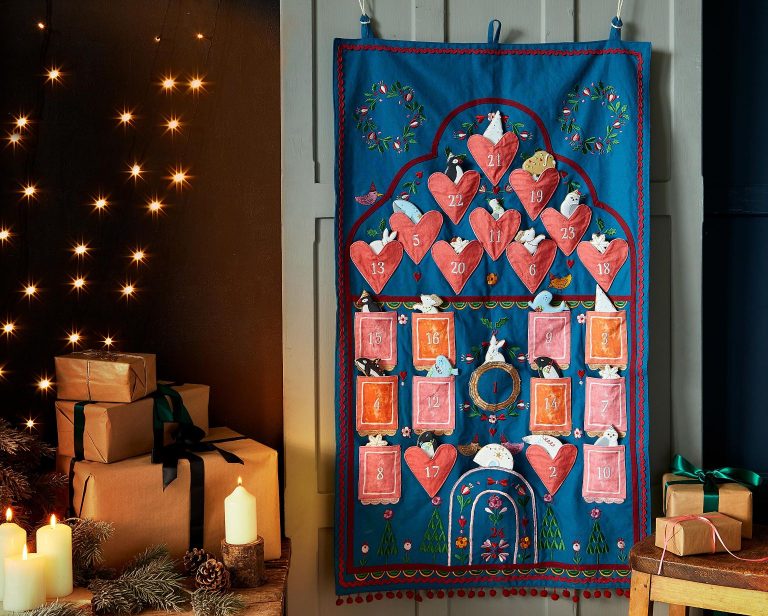 Biscuiteers
A tin packed full of the most delicious biscuits from The Biscuiteers will always be a winner in my eyes. Each and every biscuit has been hand-iced by the extraordinarily talented team at the Ministry of Biscuits in London. They're so beautiful, you'll want to admire them for a long time!
Inside the tin, you'll find penguins, polar bears, whales and even walruses in festive attire. SO SO CUTE! They'll look great inside the limited edition Biscuiteers Advent Calendar by Sarah Moore too.
Biscuiteers Biscuit Tin, £58, biscuiteers.com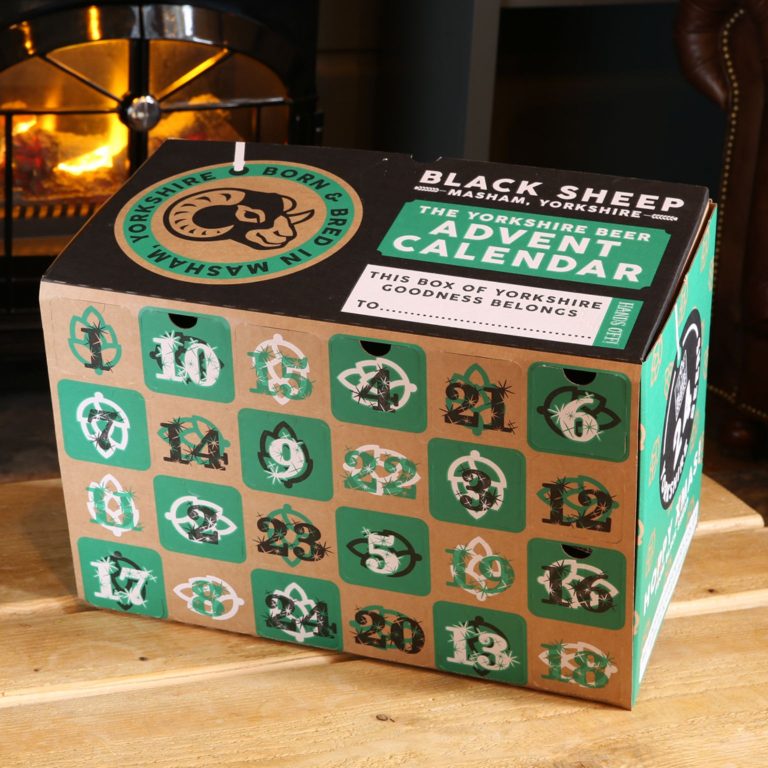 Black Sheep Brewery
Love beer? This is for you! Behind each and every door of this 24-day advent calendar features a bottle or can of Black Sheep or York Brewery beers. Whether you have one or a day or save them up for the festivities, the choice is all yours.
The calendar includes a selection of their award-winning beers, alongside some super limited brews which are only available from the brewery. Now doesn't this just sound good?
Black Sheep Beer Advent Calendar, £69.95, blacksheepbrewery.com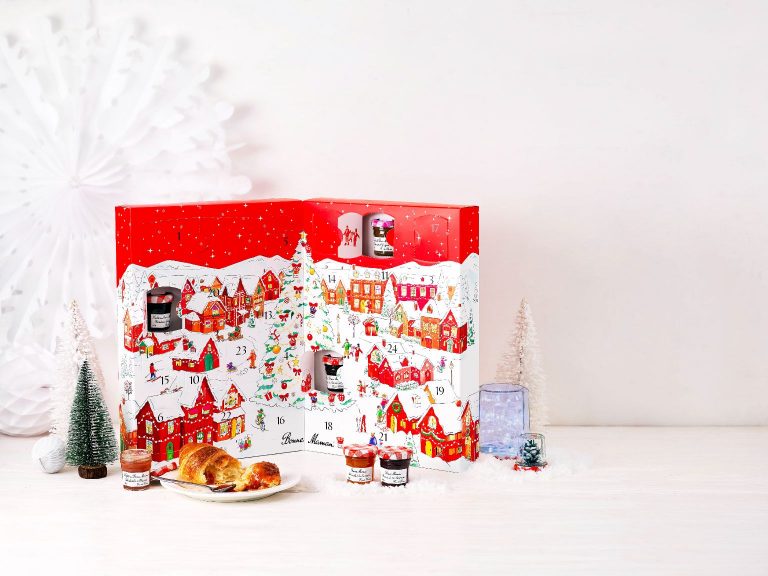 Bonne Mamam
Breakfasts are about to get exciting this December with the Bonne Mamam advent calendar. Concealed behind each door you'll discover 23 mini glass jars of jam or marmalade. Each day reveals an exclusive fruit variety or unique flavour combination which isn't usually available in the UK. Just reading that is making my mouth water!
The calendar also offers two surprise gifts, one on the 1st December and the other on Christmas Eve. Who doesn't love a surprise gift? Now, will it be croissants, bagels or simple toast for breakfast?
Bonne Mamam Jam and Marmalade Advent Calendar, £23.99, bonnemamam.com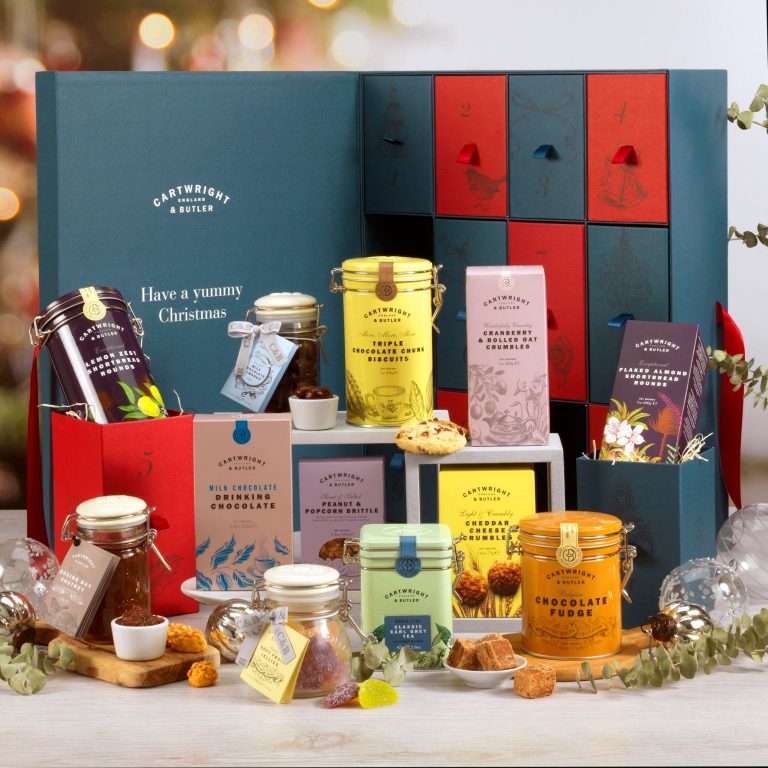 Cartwright & Butler
This 12-day advent calendar is packed full of delicious goodies to get you excited in the run-up to Christmas Day. Brand new for 2021, this calendar includes 12 sliding drawers packed with some of Carter & Wright's best-selling treats.
You'll discover mouthwatering sweet and savoury biscuits, preserves, hot drinks and confectionery. This is a great advent calendar to suit all different tastes with its mixture of delicious nibbles.
12 Days of Christmas Advent Calendar, £110, cartwrightandbutler.co.uk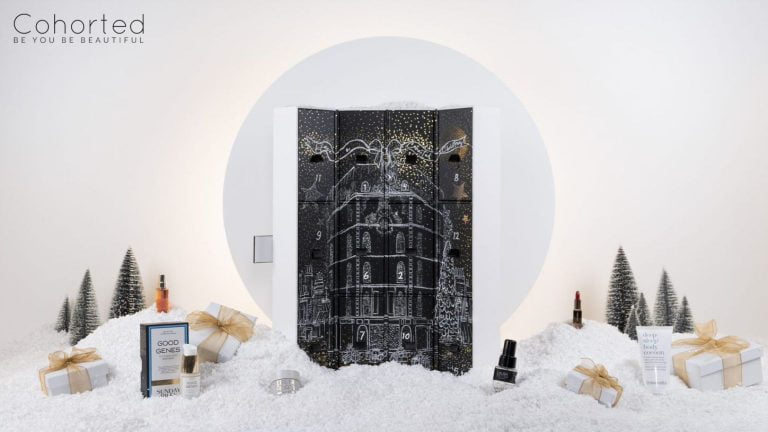 Cohorted
If you love luxury beauty products and discovering new brands, the Cohorted Beauty Advent Calendar is just what you need. This 12-day advent calendar features luxury cult favourites. With all these amazing beauty products in one box, this also makes an amazing early Christmas gift.
These 12 high-end beauty products have all been selected by the team at Cohorted to make your festive season even better. No doubt you'll want to open it before you should but don't worry, nobody is stopping you!
Cohorted Beauty Advent Calendar 2021, £98, cohorted.co.uk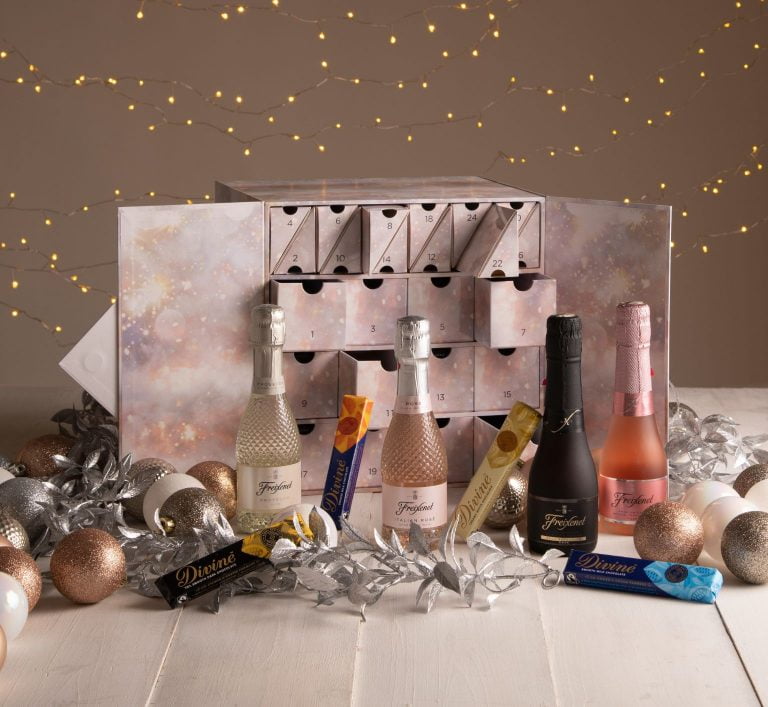 Freixenet & Divine
Okay yes, this may be a non-chocolate advent calendar feature however, this is a mixture of delicious bubbles and chocolate – what could be better? This 24-day advent calendar is the best way to countdown to Christmas day. What a delicious way to kick-start the festivities.
Behind each door, you'll find 12 x 20cl bottles from Freixenet's sparkling range and 12 x 35g Divine chocolate bars including flavours such as Milk, Dark, Milk Orange and White.
Freixenet & Divine 24 Day Advent Calendar, £89.95, slurp.co.uk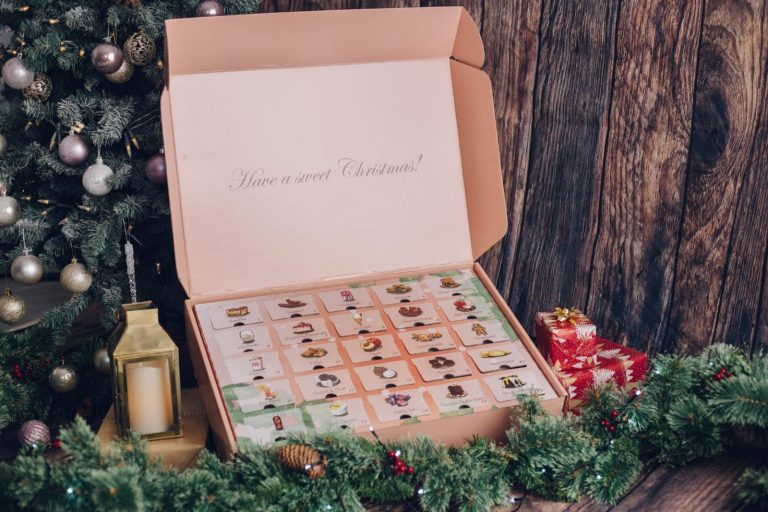 JB Treat Carts
Now, this is something I have never seen before and I'm 100% here for it. This is a 25-day advent calendar packed full of unique and tasty candyfloss. Yes, that's right, candyfloss! Behind each door is a tub of flavoured candyfloss and quirky quotes to sweeten your day.
You'll find flavours such as peach, toffee, apple & cinnamon, chocolate orange, banoffee pie and many more. This is such a unique advent calendar which due to its popularity is back for the second year.
Candyfloss Advent Calendar, £34.99, jbtreatcarts.co.uk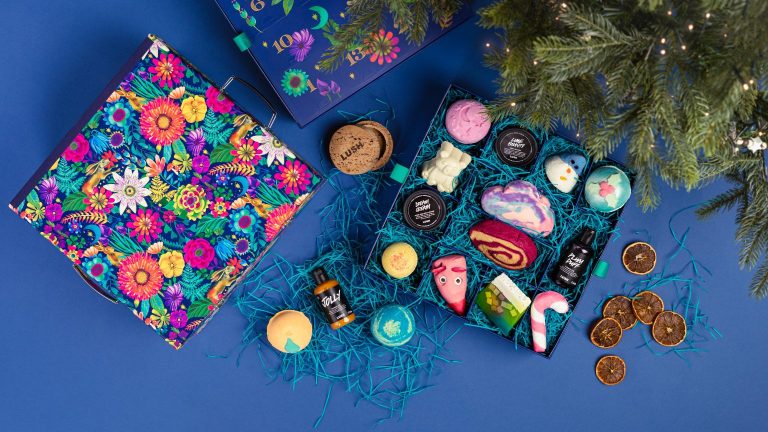 Lush
25 days of gorgeous Lush products? Yes, yes, yes! This advent calendar includes 25 products specially selected to bring you joy in the lead up to Christmas Day. You'll also spot some retro products which you won't be able to purchase anywhere else in the range this year.
What makes this even better, all this is inside a reusable box made from 100% recycled board and paper. Even the ribbon is 100% recycled polyester made from recycled drink bottles. No eco-guilt here!
Lush Advent Calendar, £185, lush.com

Menkind
Now, this is a little different, behind each window on this advent calendar is a little electronic component. Once you've collected all the components over December, you'll have everything to build your own little gaming device.
Your new DIY gaming device can play 24 games like Code Breaker, Wire Maze, Whack a Mole and many more. This is a great DIY advent calendar.
Electronic Games Advent Calendar, £25, menkind.co.uk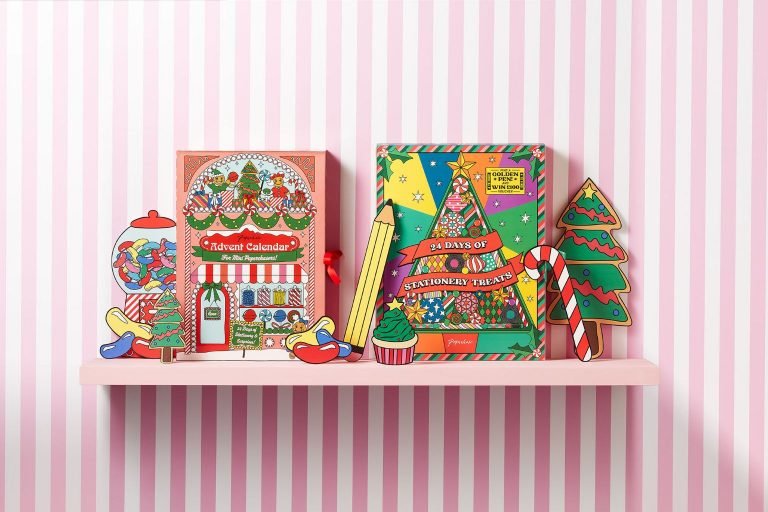 Paperchase
Every year, the Paperchase advent calendar sells out. Why? It's packed full of exclusive stationery goodies you will love. This year there are two advent calendars, one for adults and one for children.
The adult's calendar is filled with stationery and priced at £40 with products inside worth £85. Inside the children's calendar, you'll find stationery, hair accessories and more. It's priced at £28 with products inside worth £45.
Paperchase Advent Calendar, from £28, paperchase.com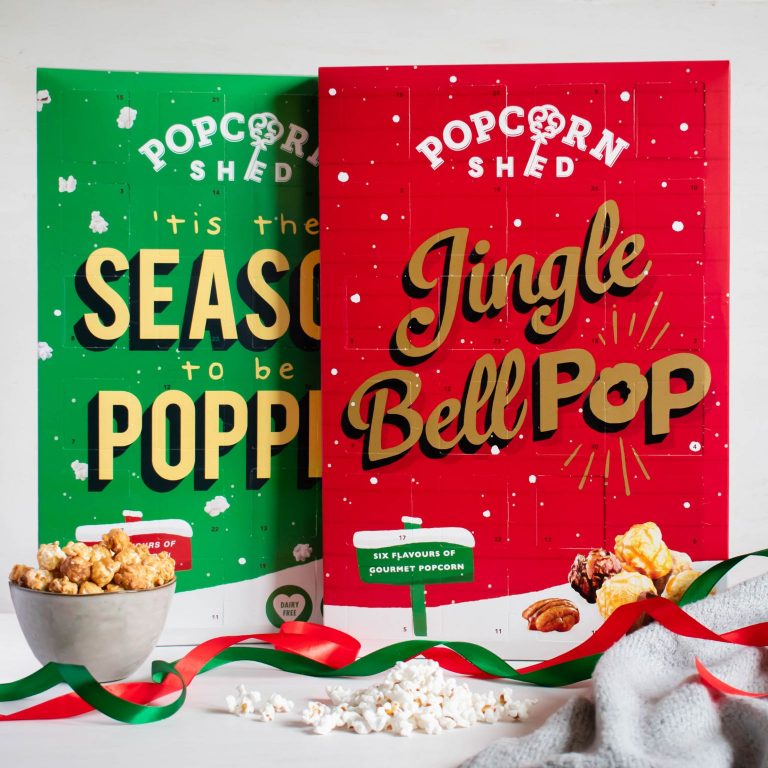 Popcorn Shed
Reading the popcorn flavours in this calendar has made my mouth water, they sound all so delicious! Behind the 12 windows, you'll find 24 bags of gourmet popcorn in 6 indulgent flavours such as Pecan Pie, Peanut Butter and Salted Caramel.
There's also a vegan version which I love to see. Behind all the windows you'll once again find 24 bags of gourmet popcorn in 6 indulgent flavours such as White Truffle, Maple Bacon and Sea Salted. Popping delicious!
Gourmet Popcorn Advent Calendars, from £18, popcornshed.com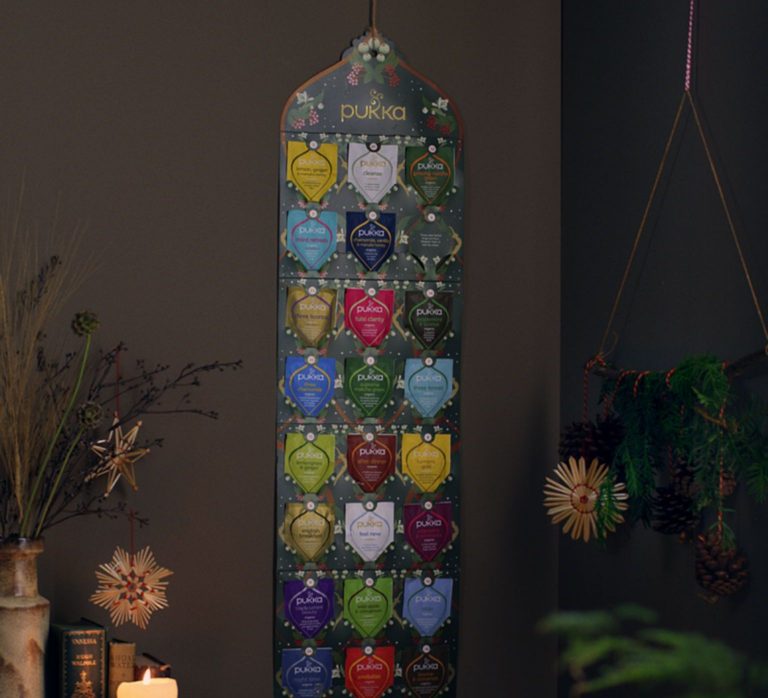 Pukka Teas
A different flavoured tea each day in the runup to Christmas? Yes, please! This advent calendar opens out and is ideal to hang on the wall. This healthy advent calendar is inspired by nature and featured 24 different organic herbal teas to try each day.
Whether it's to help you get kick-started in the morning, or unwind before bed, you'll be sure to discover your new favourite blend of organic tea. Every Pukka tea bag is also plastic-free and the little envelope is recyclable.
Pukka Christmas Calendar, £9.99, pukkaherbs.com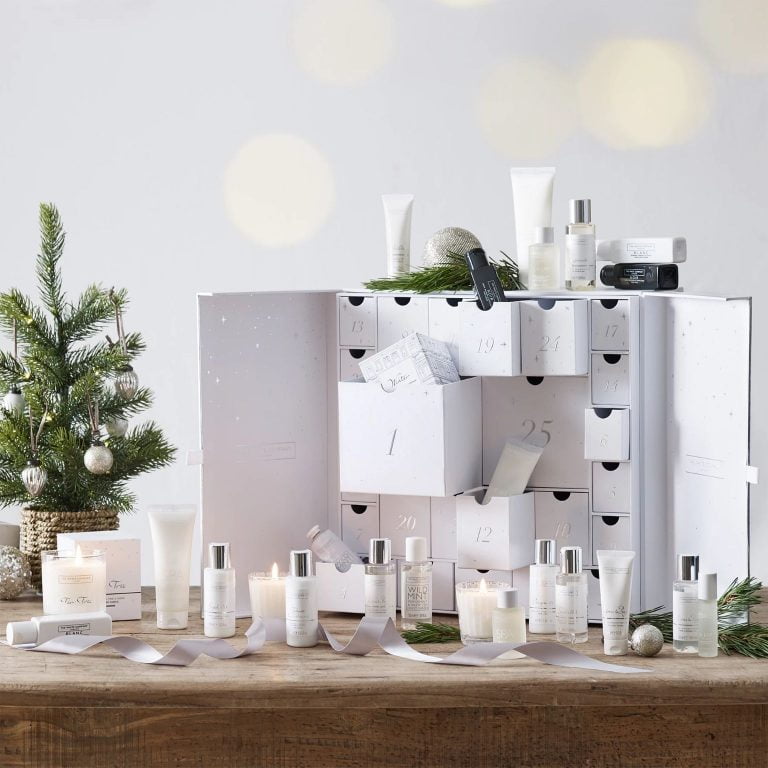 The White Company
An advent calendar classic, The White Company advent calendar is filled with luxurious beauty products and candles to really get you in the festive mood. From body lotions and shower gels to and hand wash and cream, you'll love everything inside.
The box is absolutely beautiful so makes an amazing gift for someone this Christmas. There's no need to wrap it!
Beauty Advent Calendar, £160, thewhitecompany.com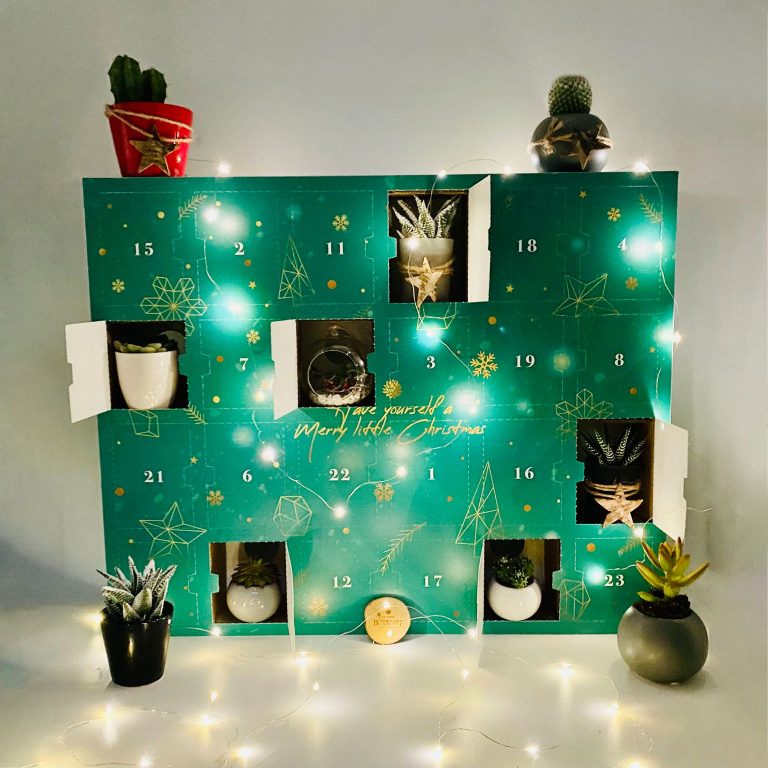 Urban Botanist
An advent calendar with plants? Okay, you've got my attention! This really is the world's first plant advent calendar and it ticks all the boxes. Each advent calendar features cute little Airplant Christmas Baubles, Potted Christmas Cacti and Succulents, fairly lights and more.
These plants are pretty hardy and can survive without water for weeks. There are also discreet light holes in the back of the box to give your plants a little light before you discover a new one each day in the run-up to Christmas.
Plant Advent Calendar, £174.95, theurbanbotanist.co.uk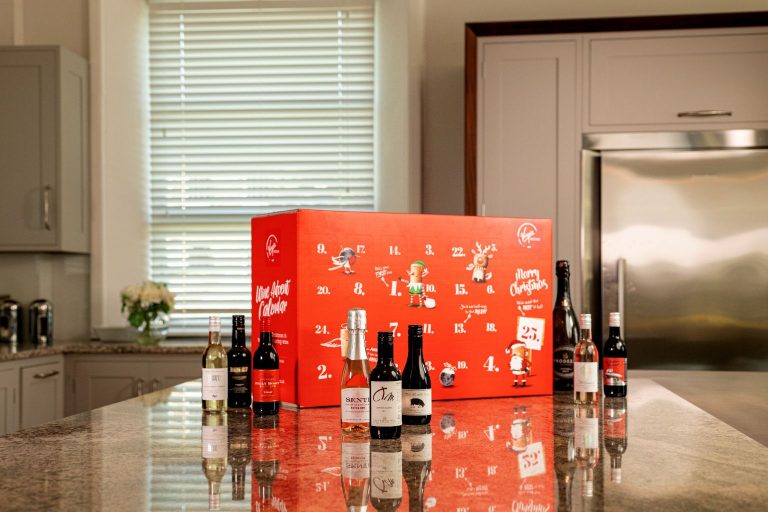 Virgin Wines
Get into the festive spirit with your favourite alcoholic beverage. Whether you enjoy each day in the run-up to Christmas or save them for the festive holidays, this mixed wine advent calendar from Virgin Wines is perfect.
Packed full of 25 whites, reds, rosé and bubbly, with a full-size bottle to enjoy on Christmas Day. Cheers to that! If wine isn't your thing, Virgin Wines also have gin and beer advent calendars for 2021.
Mixed Wine Advent Calendar, £89.99, virginwines.co.uk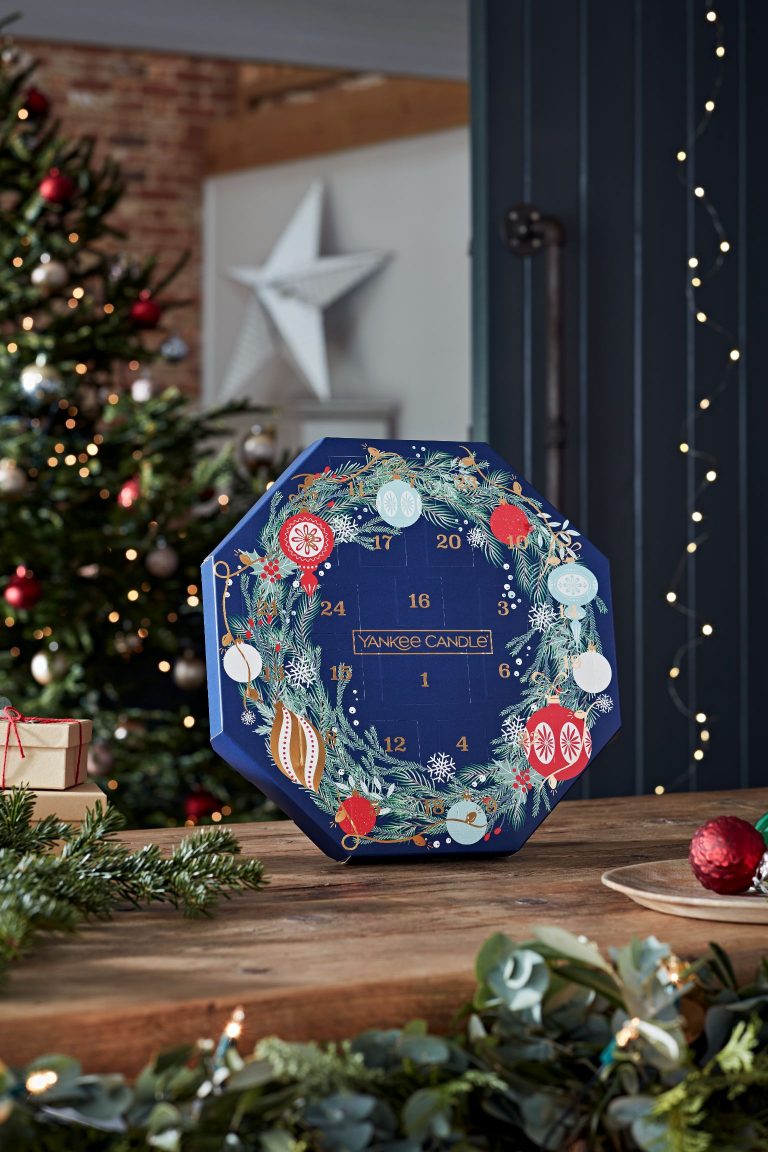 Yankee Candle
I may be a little biased with this one as I had the Yankee Candle advent calendar last year and absolutely loved it. Without a doubt, I had to include it in this round-up. Countdown to Christmas Day with a selection of festive scented tealights to light each evening.
Fragrances in this calendar include Twinkling Lights, Snowflake Cookie, Angel's Wings, Candlelit Cabin (this is a favourite of mine) and many more. Also included is a branded glass tea light holder.