[This post features gifted items and items on loan for review]
If you're one of the many lucky people that work from home every day and has your own little separate office space to escape to, you'll know how important that space is to give you that work-life balance. Even more so if it's a purpose-built garden office.
For the past 6-ish years, I was lucky enough to work from home in my garden office. That little escapism walking from the house to my office (albeit a 30-second commute) was enough to separate the two spaces. It helped with production levels and I made my little office a really nice place to work from.
Recently, I've changed jobs and I now work at an exciting company not too far away. This has meant that my garden office started to become redundant. Of course, having a space like this in the garden which has electricity, WiFi, heating etc couldn't just be left unused. So after a few months of it sitting there unloved, it was time to think of a new use for it and turn it into a makeover project.
This was the cabin before the makeover when it was being used as my office…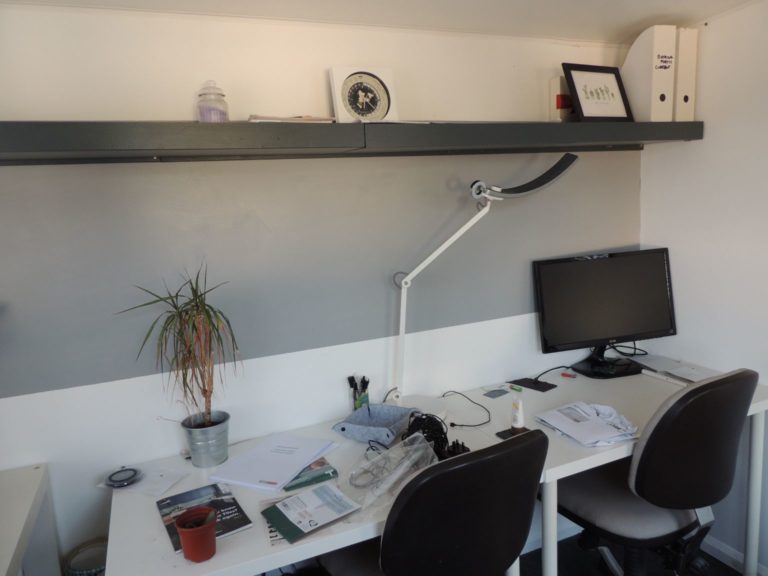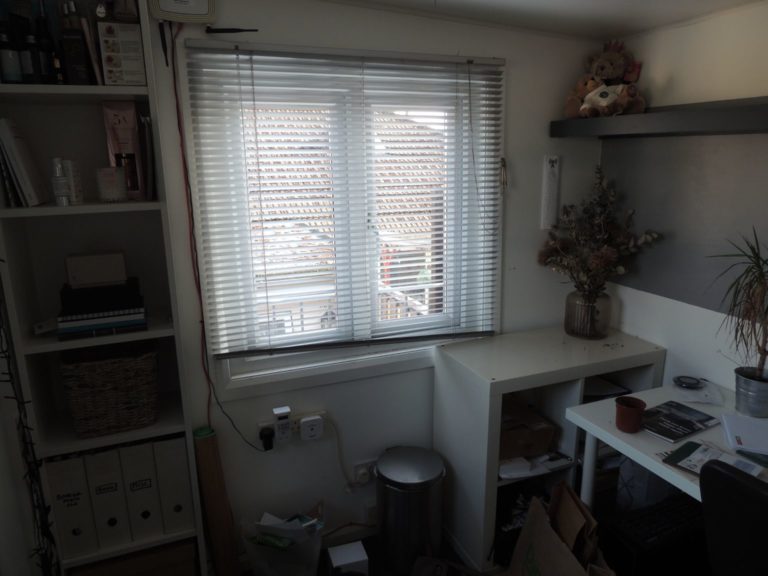 So after many ideas, I decided to turn this into a cinema room. A nice space to escape from the house and enjoy the latest movies, or TV shows on a big screen. A few months later it slowly became this…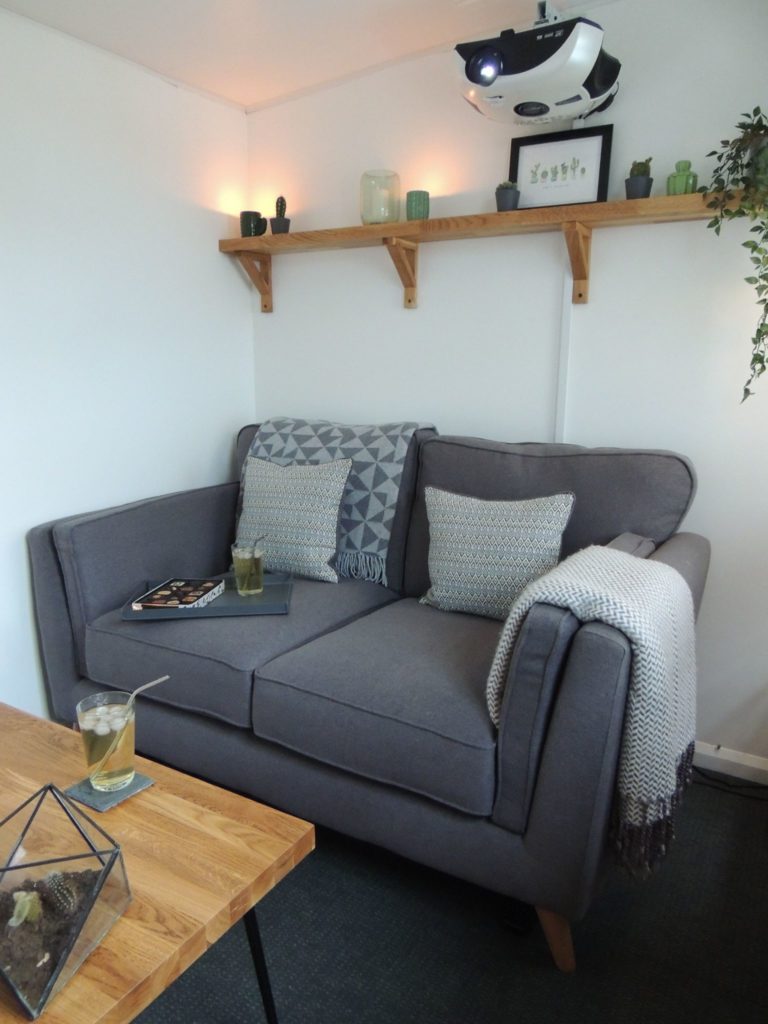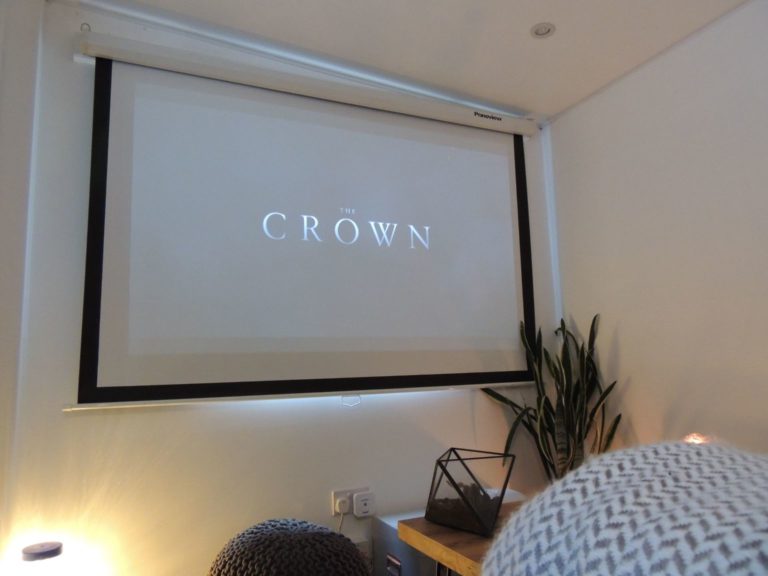 Conversion from an office to a cinema room was fairly simple. I already had a projector and screen, so all I needed was the furniture to complete the conversion. That included a coffee table, storage, nice lighting and the most important thing, the sofa. I wanted to keep the space very minimalist, as to not take too much attention away from the main purpose of the space.
The sofa is the main focal point of the room, so I wanted it to be modern with a scandi-vibe and most importantly, comfortable. Considering the cabin isn't all that big, I needed to go for a reasonably sized sofa and not something too big.
Oak Furniture Land reached out to us and very kindly gifted us the Cooper Two Seater Sofa. Oh my gosh, what a beautiful sofa it is! Recently, Oak Furniture Land has been introducing new modern designs which I didn't think they would sell. I was very impressed with the furniture in store – many of which are ideal as investment buys.
After choosing the Charcoal colour of the sofa, I was informed it would take a few weeks to be made. It's always an exciting feeling when something such as a sofa is being made just for you! When I received my delivery date via email I did panic as I still had the desks and various office furniture in the cabin – ahh!
On the day it arrived, the team delivered the sofa into the cabin, unpacked it, attached the legs and added all the cushions. The team were quick to assemble it and it looked great. The size of the sofa is perfect for the cabin and it's oh so comfy. With soft cushions on the bottom, back and sides, it's extremely comfortable. The side cushions make it extra cosy and even with two people on it, it doesn't feel cramped.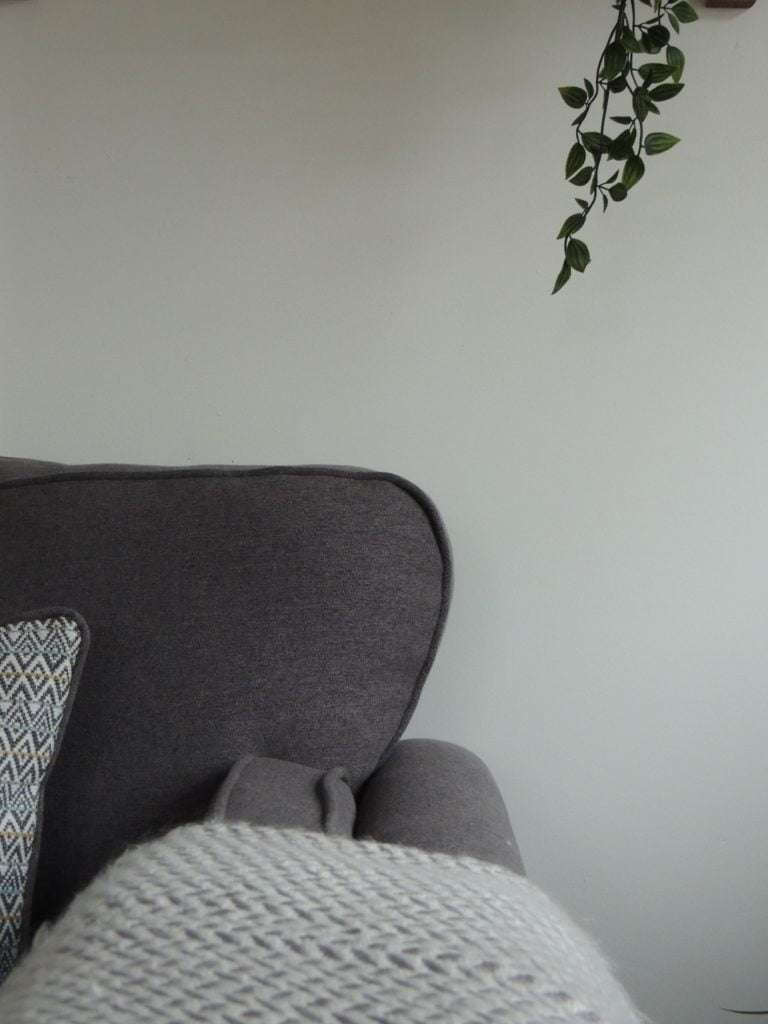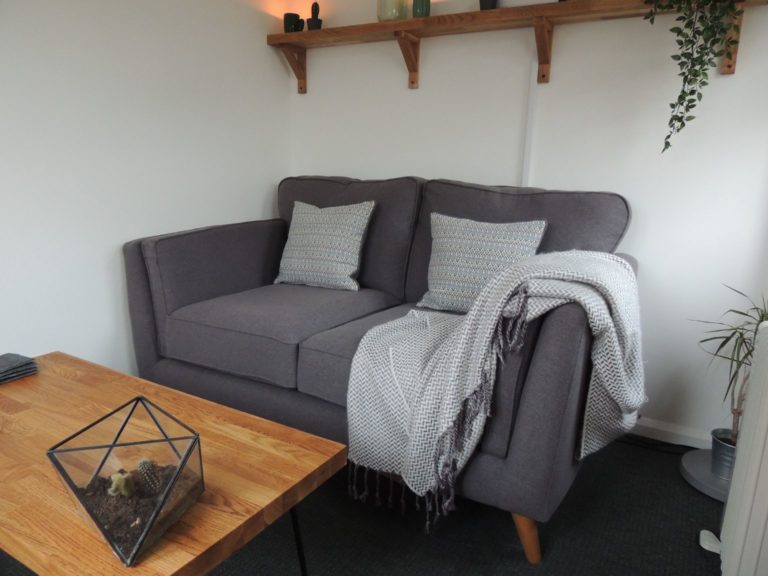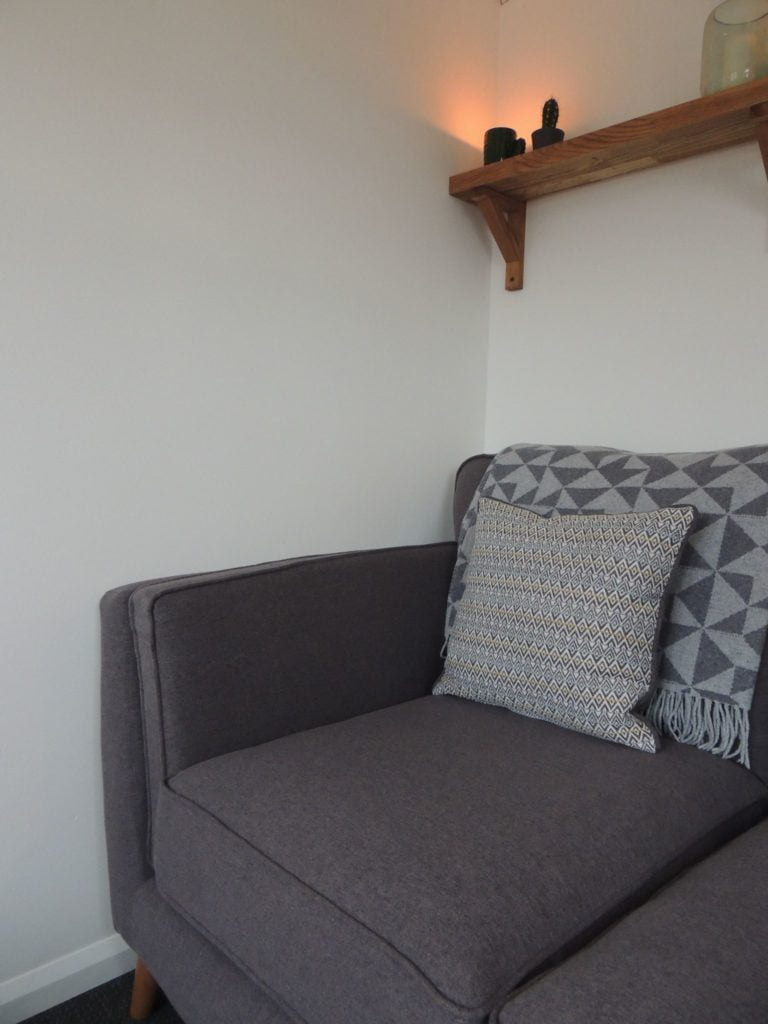 The cabin measures around 2 x 3 metres so it isn't the largest of spaces (I realised that when trying to take these pictures), but it's cosy enough for all essential pieces of furniture. I decided to keep the walls painted white, as going for a darker colour may have made it feel much smaller. Luckily I can adjust the blinds if it's still light out, as to not affect the projector.
One of my favourite pieces of furniture is the coffee table. My dad kindly made this from an offcut of oak he was using for another project. I love the light colour of oak and it was just the perfect size as a coffee table – so all it needed was sanding down and oil. Definitely something I'll be hanging on to!
The black metal pin legs came from Amazon and they look SO good. I am very pleased with how it turned out! It just looks great in this space and I'll definitely be covering it in snacks and drinks come movie nights.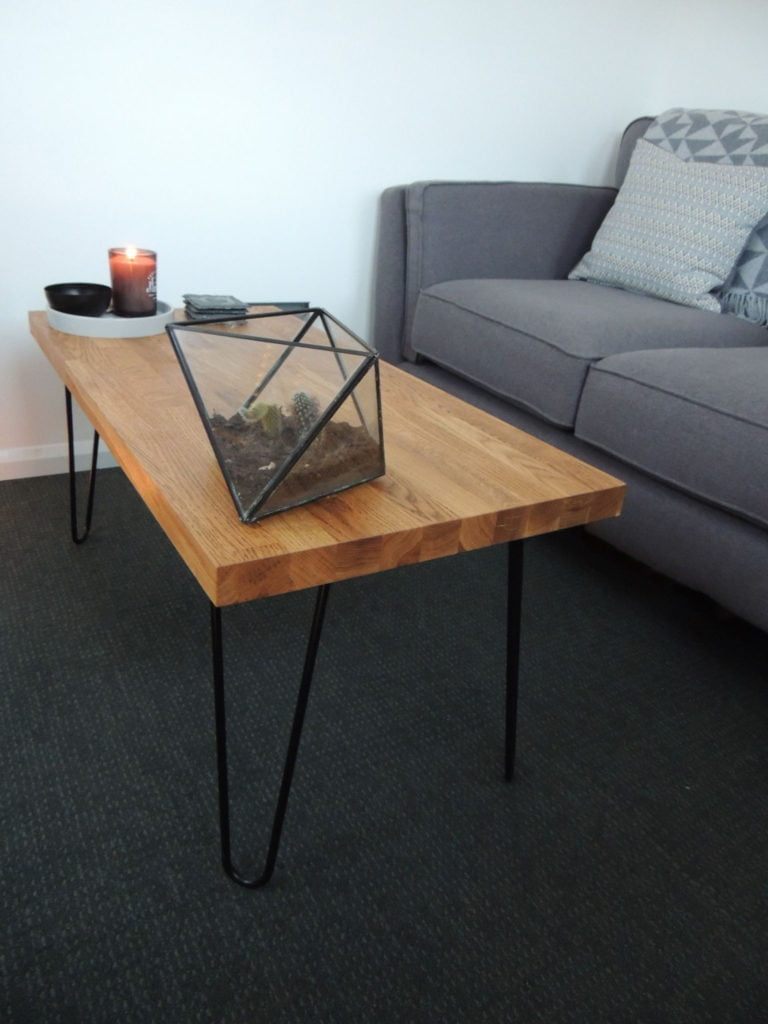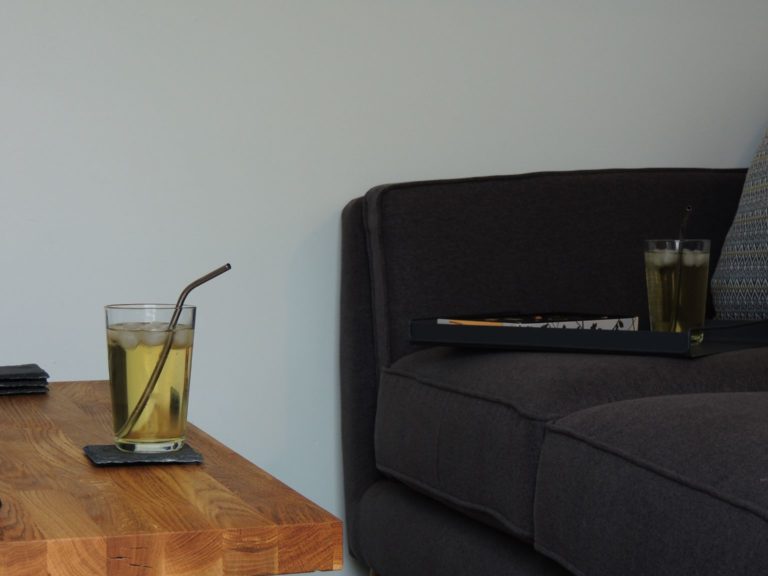 Using some more offcuts of oak, a shelf was made on the wall behind the sofa. This was the perfect place for candles and some cacti from IKEA. The only other plant I have in the room is a Snake Plant as it's easy to care for and doesn't need too much watering. Great for a space I wouldn't use every single day.
As I would be streaming movies, I needed to ensure my WiFi was up to scratch. Considering the distance between the WiFi router in the house and the cabin, it was difficult to reach and ensure a consistently good signal. Many years ago when building the cabin, I ran an ethernet cable from the router all the way to the office and into another WiFi router. This ensured a consistent connection to the main router in the house and another router with WiFi out in the cabin. Perfect for accessing better WiFi in the garden during the summer. Win-win!
The WiFi router in the cabin is fairly old and although it is a good router, it doesn't have a 5GHz spectrum. I was just about to buy a new router when the team at Zyxel reached out to me to see if I wanted to review the Zyxel Multi X for a few weeks. This was perfect timing so I had to accept and see what made this WiFi hub so good.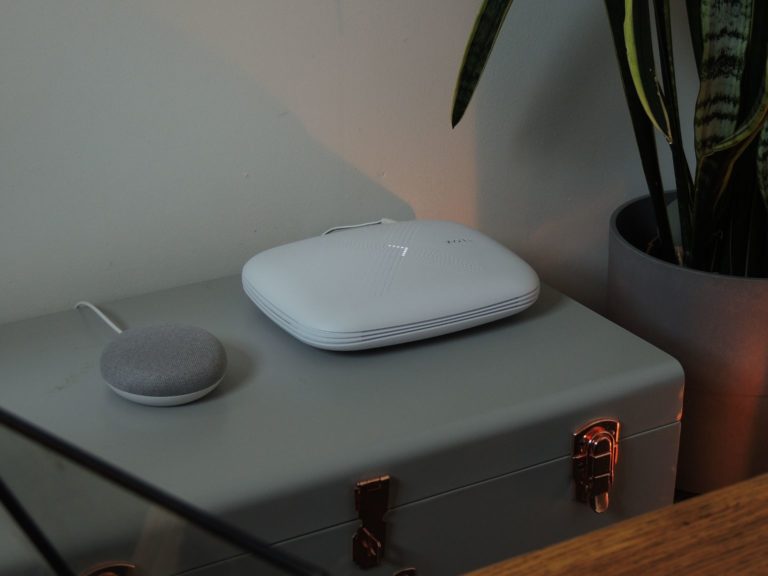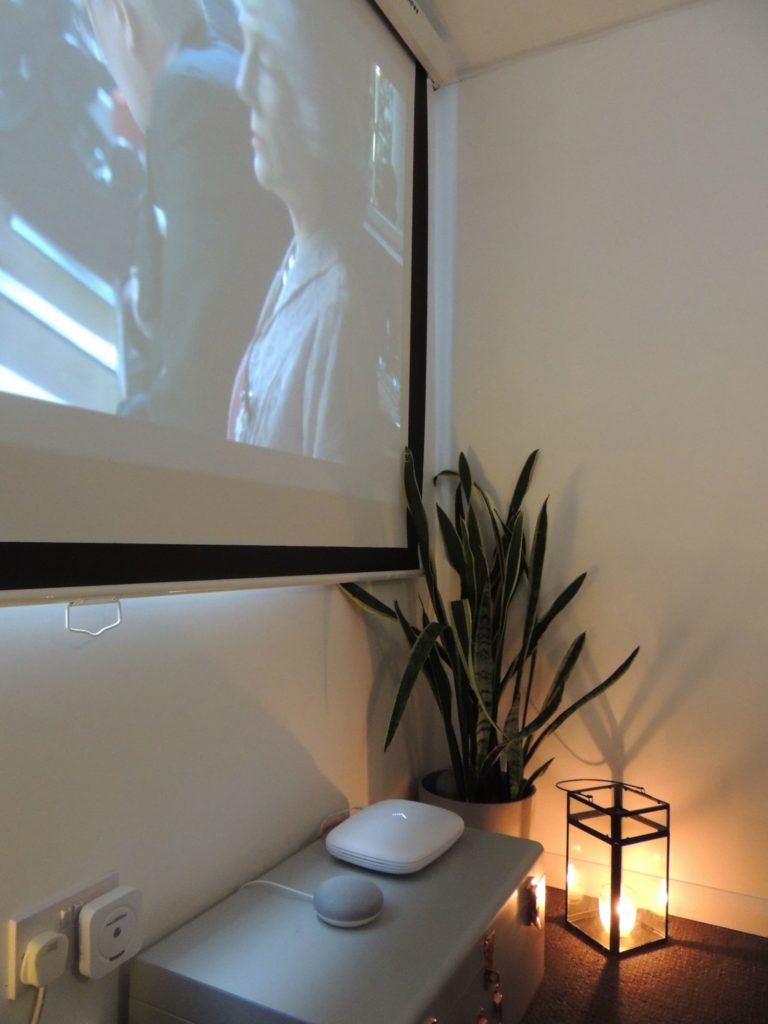 The day I received it, I was very eager to get it set up and running. Setup was quick and easy, all done via my phone. I made the new WiFi network name and connected everything I needed. The speed of setup was impressive, something I had not experienced before from any other WiFi router.
Now having 5GHz and 2.4GHz access in the cabin, it meant that speeds were definitely more than capable of streaming. Streaming movies via my Chromecast is a breeze with loading time quick and a consistent solid connection. Would I replace my Virgin Superhub 3 with the Zyxel Multi X? Absolutely, yes! I'm now very tempted to purchase one! Stay tuned for my full review soon.
Smart tech in the new cinema room was important to me, as it is throughout the rest of my home. I picked up the Franke Oversized Floor Lamp from Argos as it simply suited the cinema room. The addition of my TP-Link Kasa Smart WiFi Bulb enabled me to control it via Google Assistant on my Google Home Mini. All I had to do was ask to dim the lights, ready for the movie. It also makes it very easy to brighten the lights when I loose the remote or drop popcorn everywhere.
The cabin is fully insulated and there's also an oil-filled portable radiator for heat. It's connected to a TP-Link Kasa Smart WiFi plug, enabling me to switch the heating on from my house before heading up to watch something on the projector. Ideal come winter as it will be nice and toasty before settling down to watch something.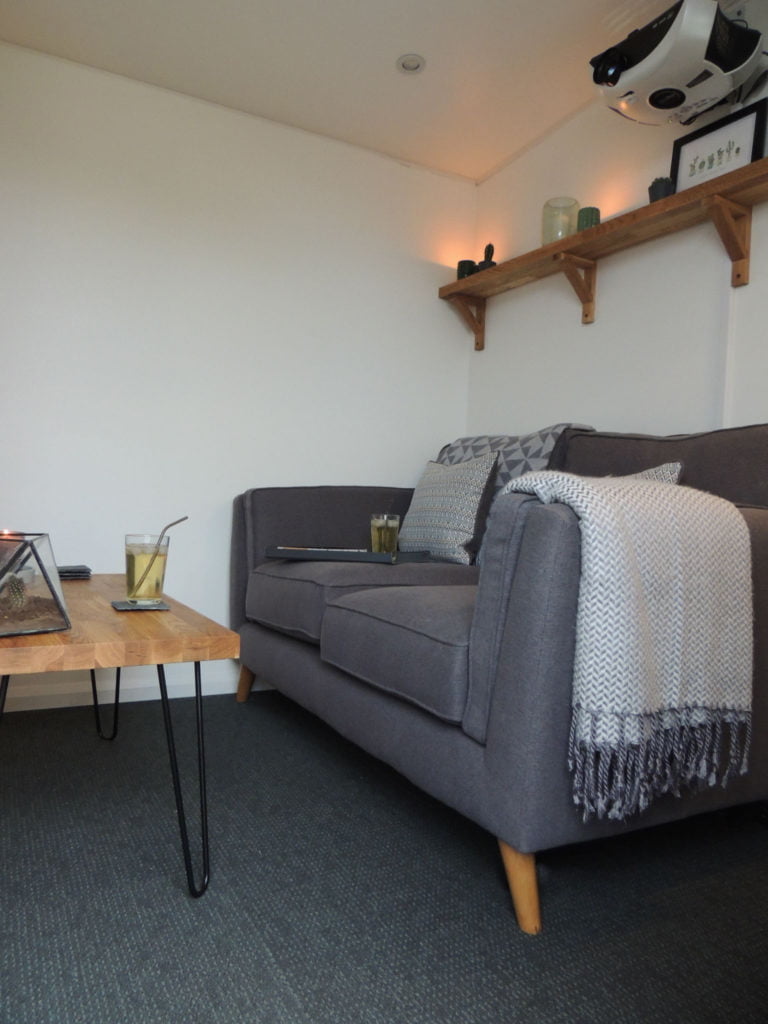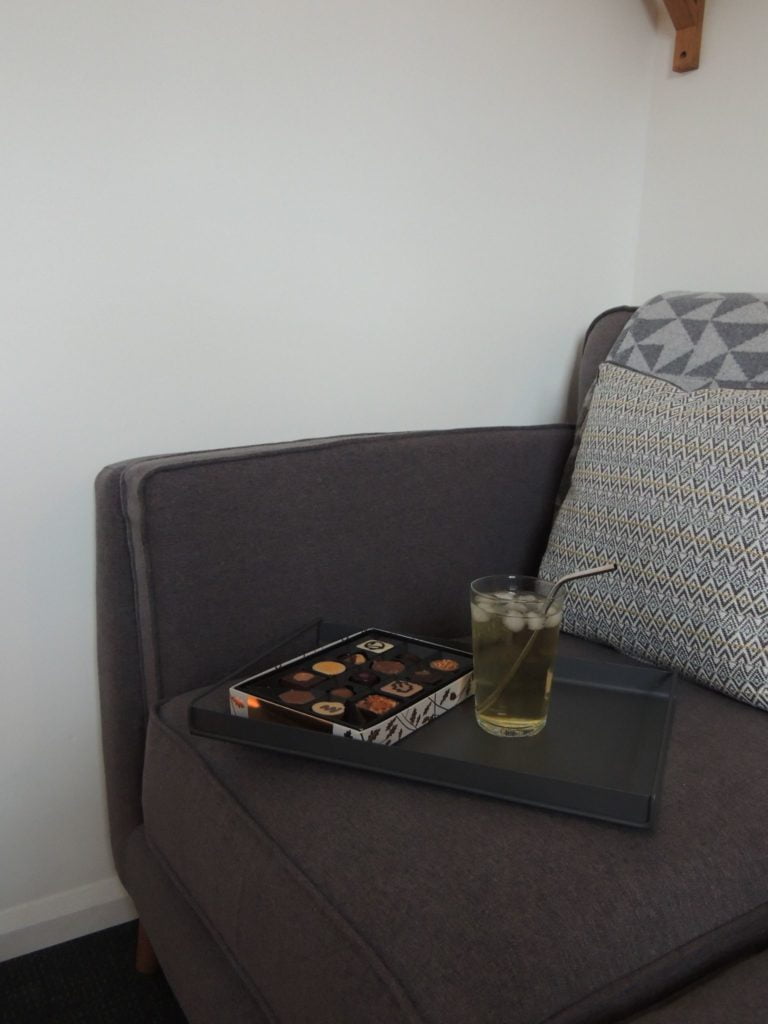 The final thing needed to complete the makeover is some custom picture frames for the posters I purchased from the TFL Museum. As these are odd sizes, I can't simply buy a standard poster frame. So if you have any recommendations, please leave them in the comments below.
I'm hoping you've liked my cabin makeover! Let me know what you think 😊