We all know what it's like in the UK. There's a slight bit of sunshine and everyone is outside. Well why not, we don't get enough sun anyway! Whether you've got a large garden, courtyard or a tiny balcony, you can still enjoy the lovely weather with comfy furniture.
For my first post here on In Two Homes, I've rounded up some of my favourite outdoor furniture pieces. These all range in price so are great for any budget. Depending on your main use for your outdoor space, I've selected a few dining and lounging collections. Remember to finish off your style with some accessories! Check out my new blog post on stylish solar lighting.
Outdoor dining
I've picked out some great outdoor dining furniture which not only looks modern but would look great in any outdoor space. These range in pricing so should be great for any budget! Just remember to give them some protection from the elements when not in use – this will help them last much longer!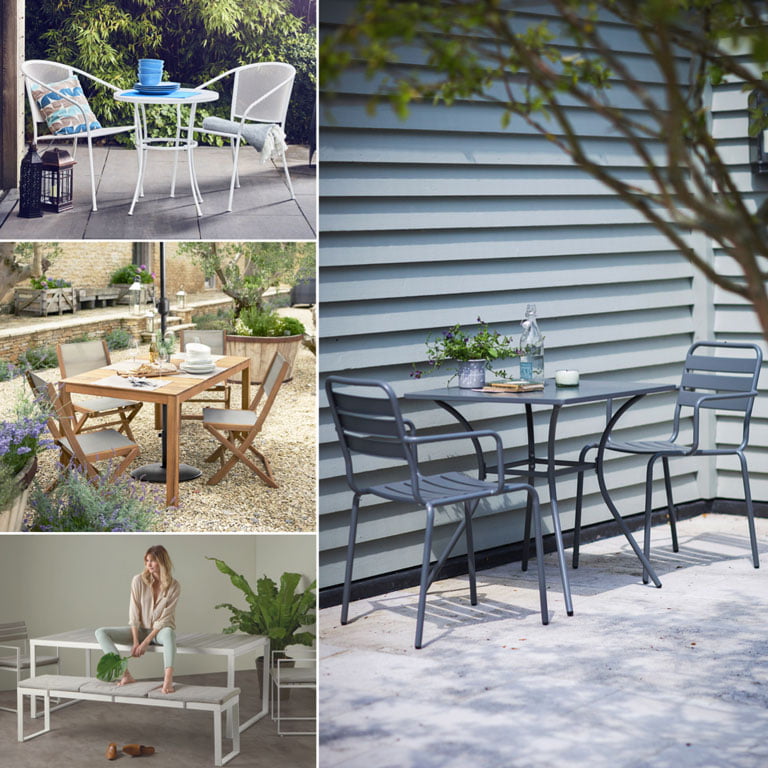 Outdoor lounging
What's the best thing to do in the garden? Absolutely nothing! These pieces of furniture are great for relaxing in the sun with friends. Now, where's that bar cart? Keep on scrolling 😉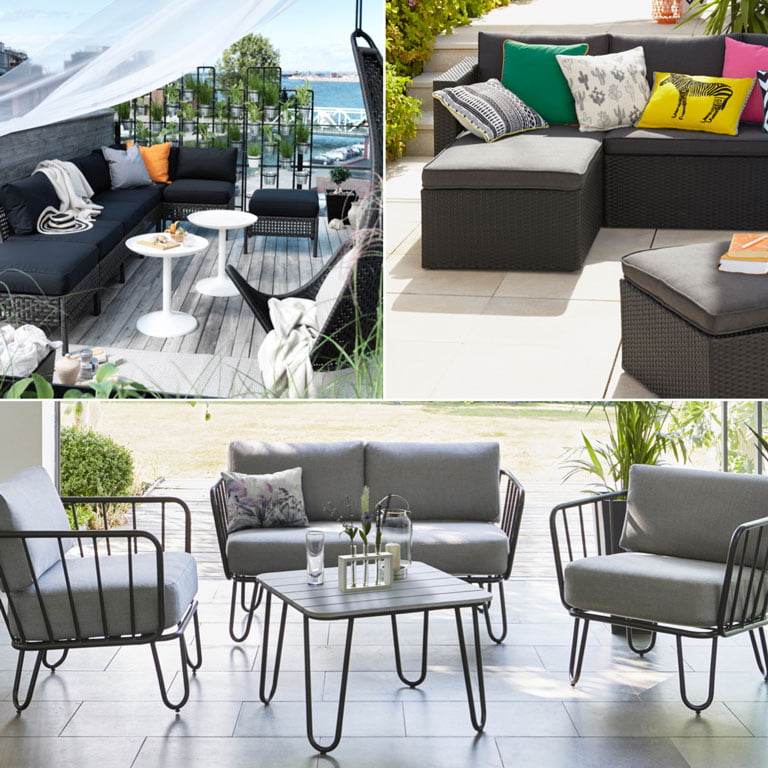 Finishing touches
So you've got the furniture, all you need now is some stylish accessories. A must for any garden is a fire to keep warm. Plus, it's great for toasting marshmallows! When the evening comes around, roll out the modern bar cart from IKEA and get the drinks flowing. I've always wanted a bar cart as they look great full of drinks. Laura once talked me out into buying one from IKEA! I should've got one anyway!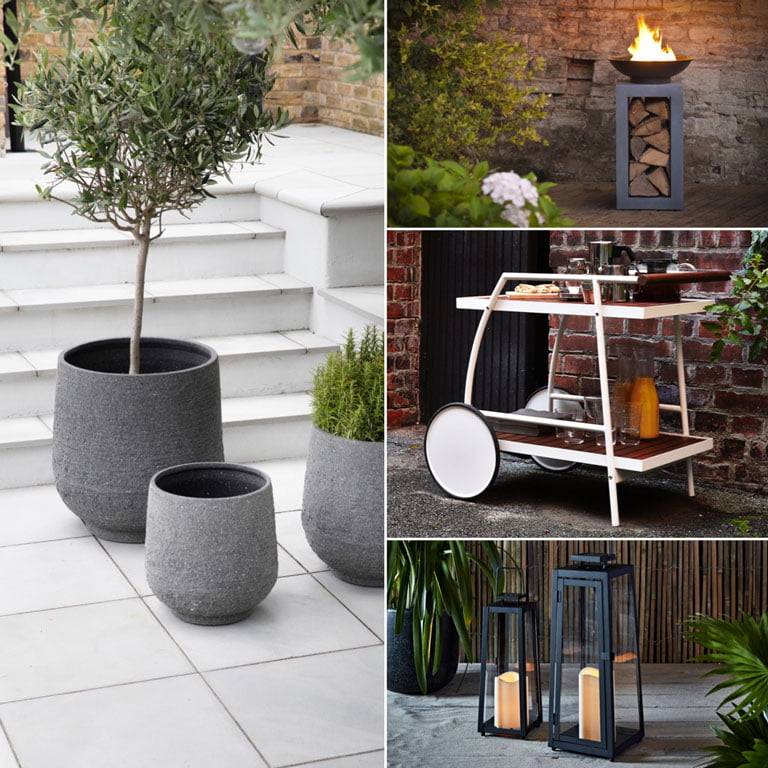 All photography is courtesy of the brands listed.