The one thing I love about summer is the lighter evenings. It means you can stay out later and with it warmer, spend more time in the garden.
I've always been a little obsessed when it comes to lighting and that's clearly visible in the garden! Honestly, I spent a bit too much time at the lighting section in garden centres and my favourite high street retailer for outdoor lights, Clas Ohlson.
If you're hosting a party anytime soon, grab yourself some solar lights to keep the party going till late. I've rounded up some of my favourites below. Let me know in the comments any other suggestions you may have. I shouldn't buy more, or my garden will look like an airport runway!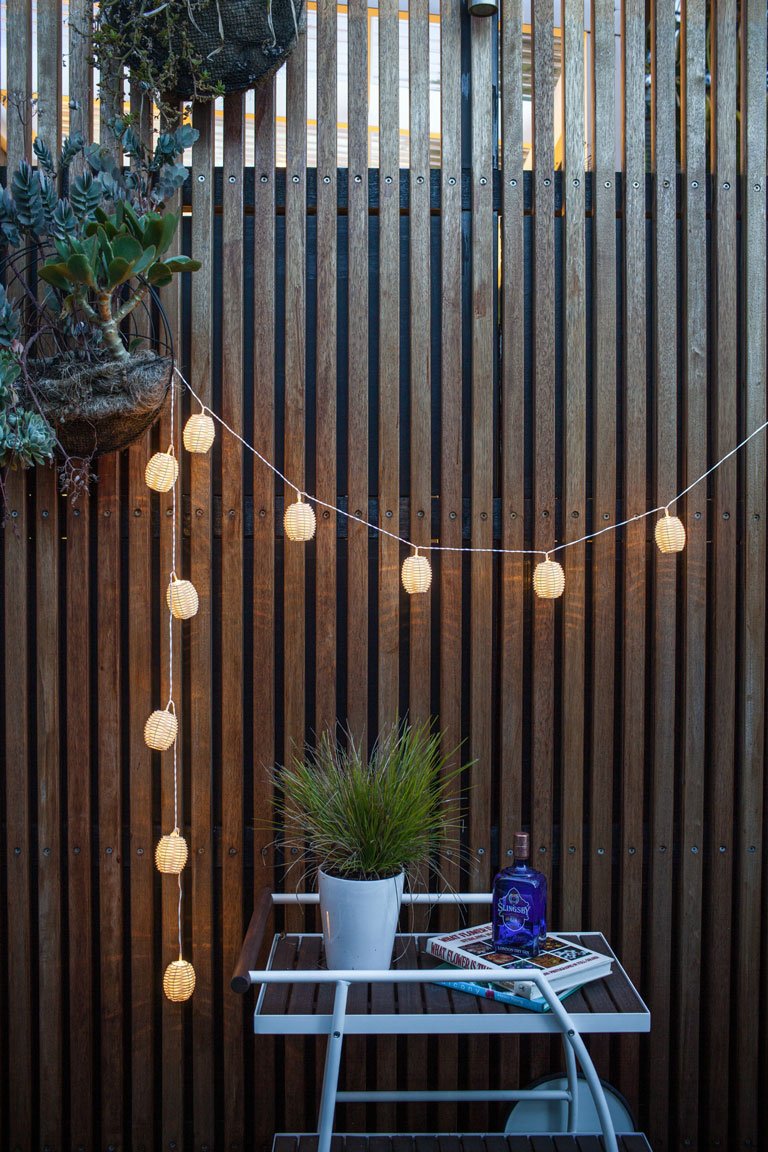 String lights
The easiest way to add some stylish lighting is, of course, the hanging lights. These rattan looking solar lights look fantastic! These will look great draped around a parasol in the evening. You can buy them from Lights4Fun (which by the way, have an incredible range of lights for Christmas which we'll showcase soon!)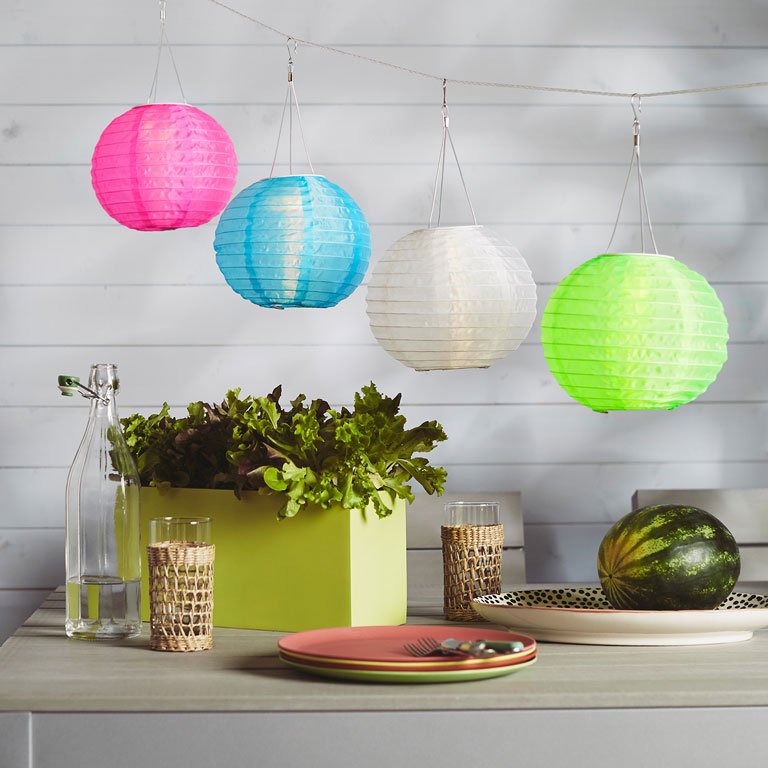 Party lights
For a pop of colour, these light up lanterns look fantastic! Hang them across your courtyard, from a tree or along the balcony. These will look good in any location. All you need now is drinks, food and friends!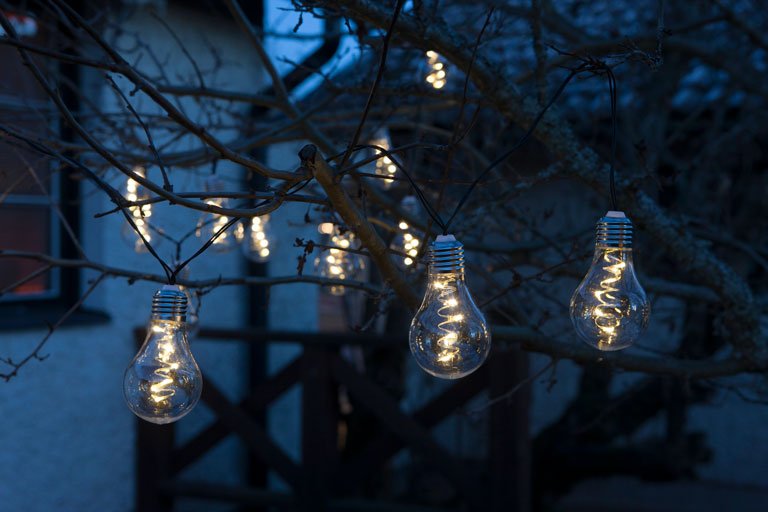 Filament style lights
If you're like me and absolutely love the look of filament bulbs, you'll really like these lights from Clas Ohlson. I personally have a set of these which I purchased last year. I took them inside during the Winter and took them out again in the Spring. They still look great and they give off a warm subtle light. If you haven't checked out Clas Ohlson's solar lighting range yet, it's well worth a look!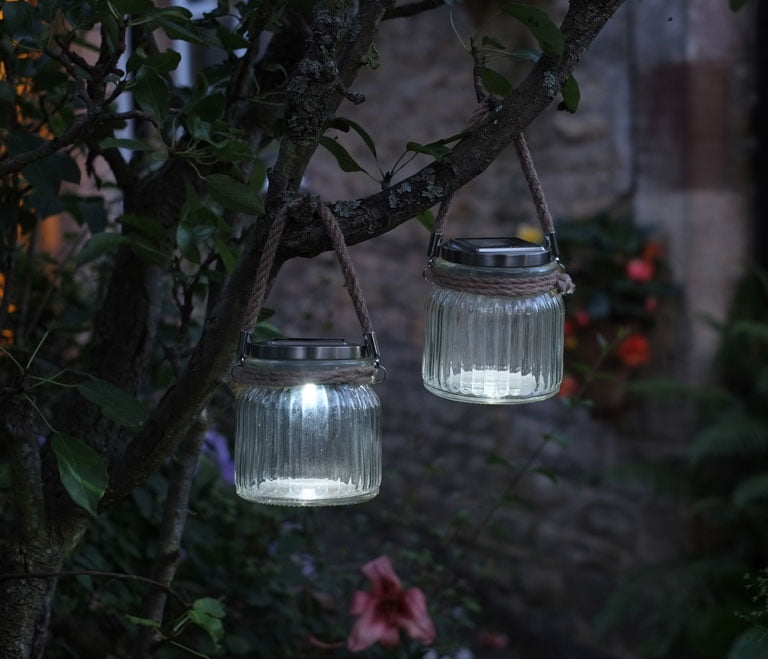 Country chic jars
Have you seen all those DIY tutorials on Pinterest on turning jars into candle holders? This is a similar idea, but without the need to light the candles or do any actual DIY!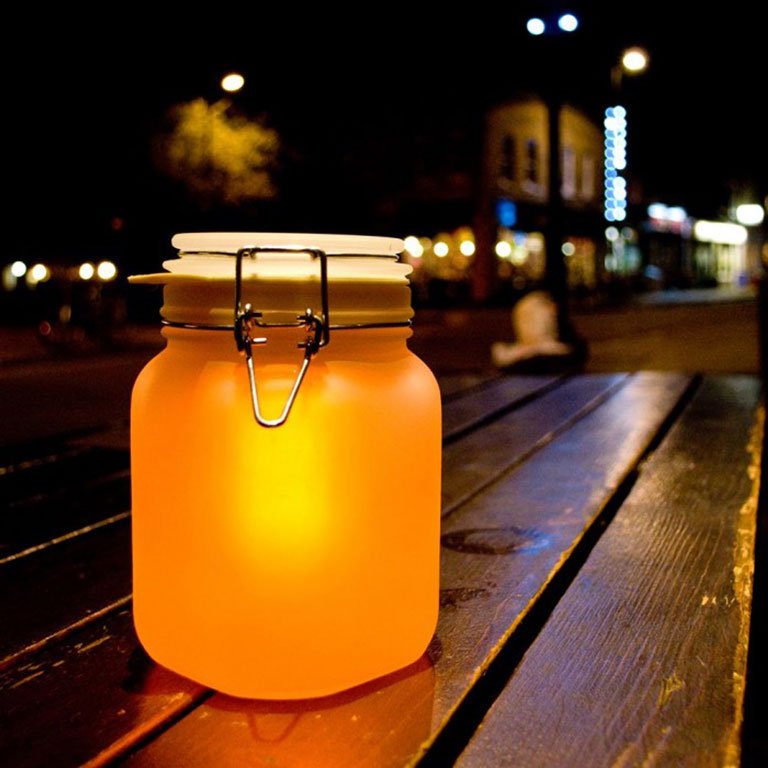 Light up mason style jar
This sun jar is a classic Suck UK product. I've had mine for a few years and absolutely love it! You can use this outside or inside on a sunny windowsill. The frosted glass gives off a warm ambient glow and looks great. Don't worry if you don't like the yellow colour, it's now available in pink and blue too!
Have you discovered any fantastic solar lights? Let me know in the comments your favourites!