Now we're finally starting to see signs of spring and more importantly, some nice sunny weather, focus automatically goes onto improving your outdoor space. I've already been outside busy pruning plants and planting new ones in pots to make it look good for summer. I've spent the past few evenings seeing what new garden furniture I may need (or simply want).
I've been scouring the high street and online retailers for some affordable outdoor garden furniture and also a few luxury additions. From great space-saving bistro sets and relaxing outdoor sofas to fire pits, here is my favourite outdoor furniture for spring/summer 2020. Do you have any favourites? Let me know in the comments below 👇
If you're looking or inspiration on how to transform your small space such as a balcony, view our post from last summer on a balcony makeover.
Lounge sets
Turning your outside space into an extension of your lounge is pretty much the norm these days. Not that I'm complaining, I absolutely love it! Who wouldn't want to relax out on a nice sofa in the sunshine with a good book?
The rattan look is pretty popular this year with many different designs and colours available. I've never been too keen on it, but mixing it with dark metal features such as chair legs have changed my mind as I really like the look. Gone are the days of that generic rattan furniture which belonged in the conservatory during the 90s/naughties. Remember that? 🙈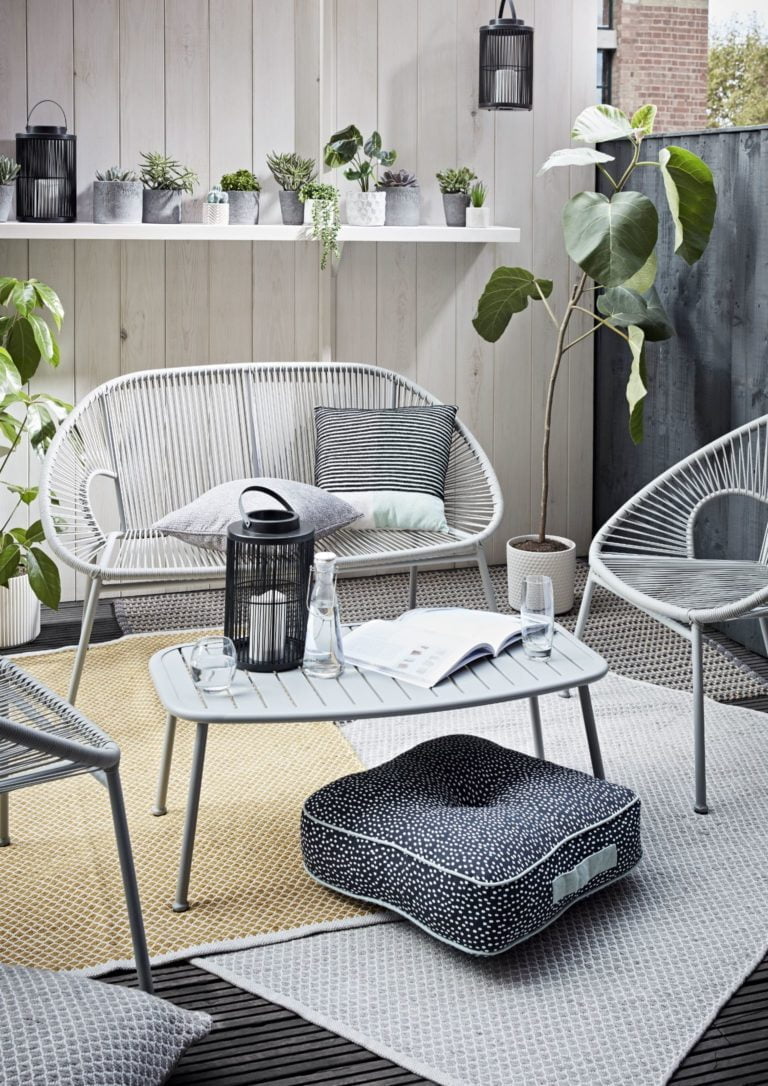 I don't want a hammock like this, I NEED one. Perfect place to sit and do nothing!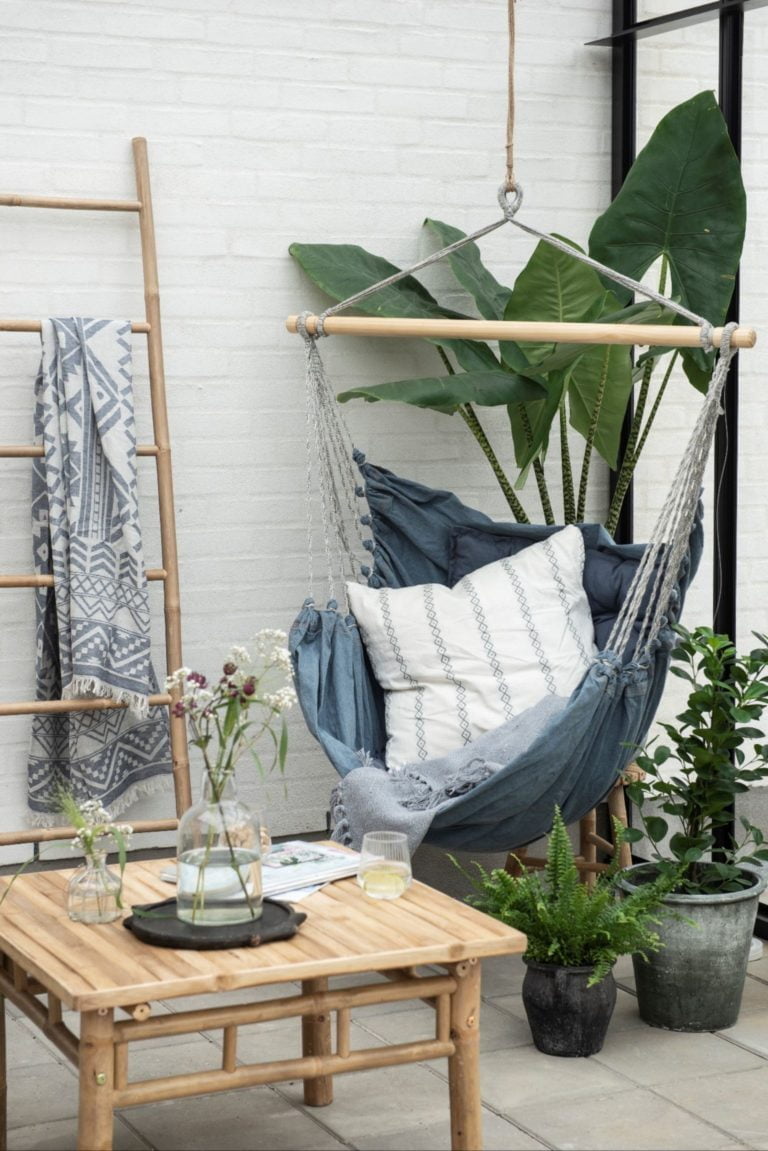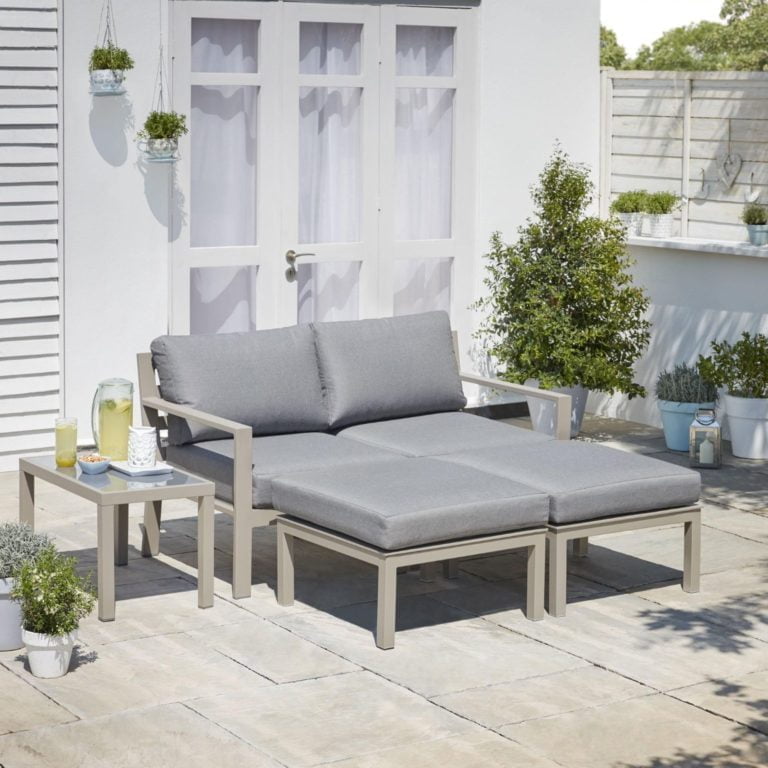 Love the mix of the dark faux rattan and wood on this set from Marks & Spencer 😍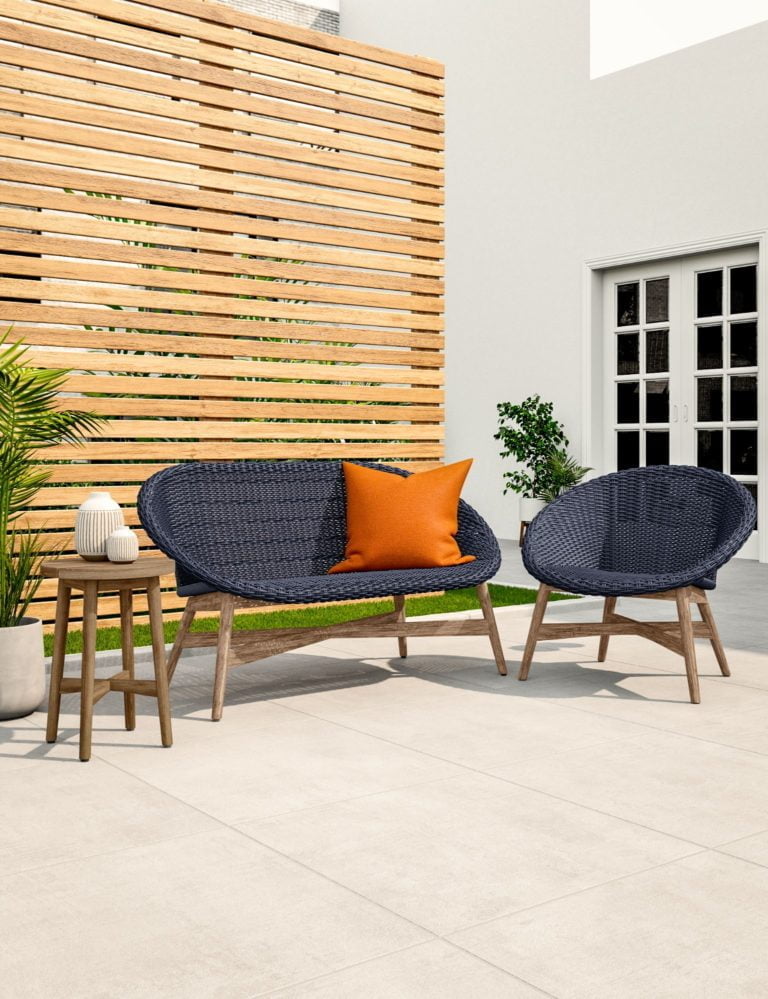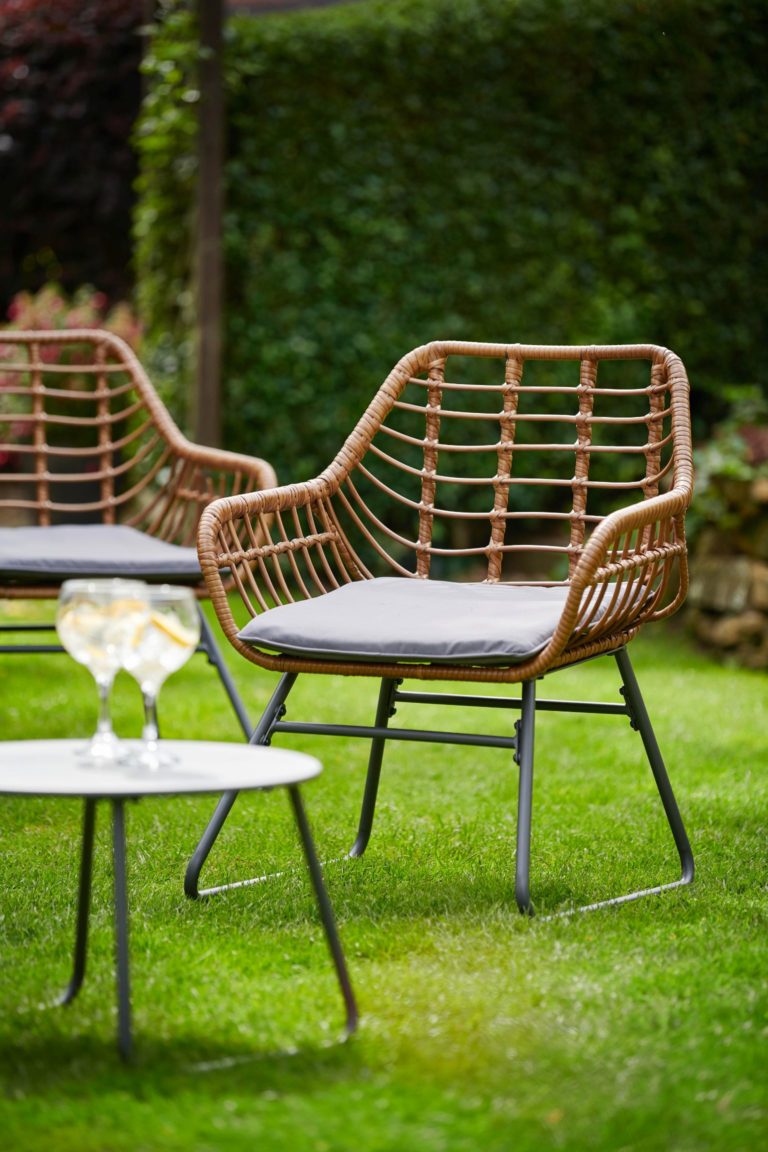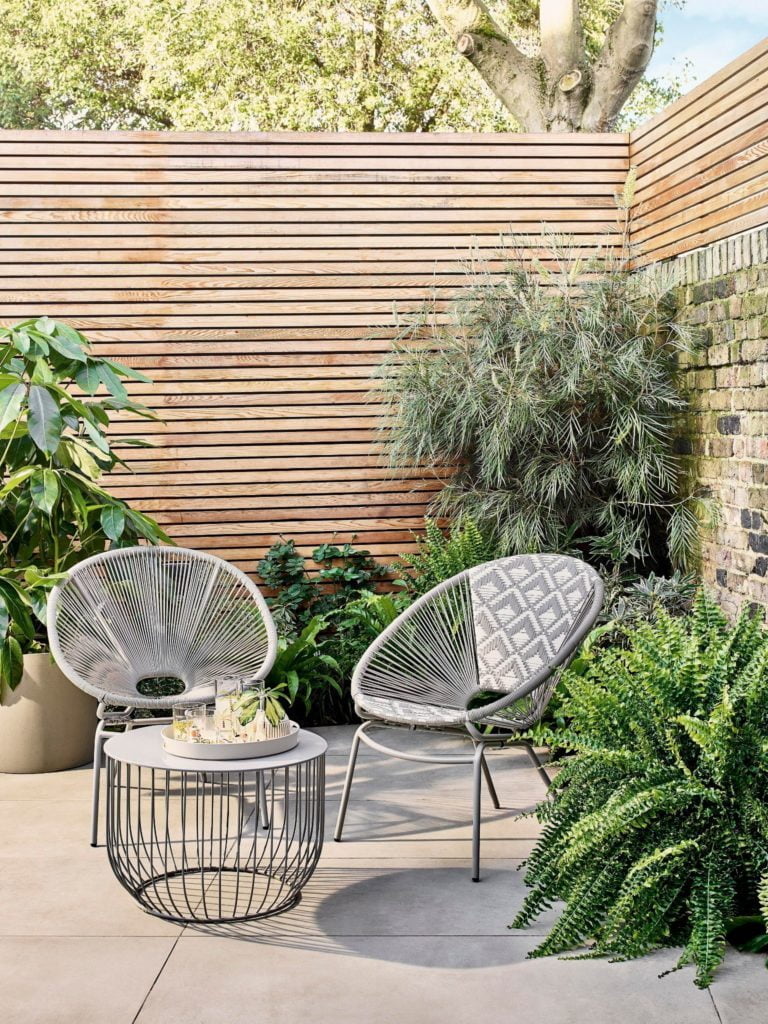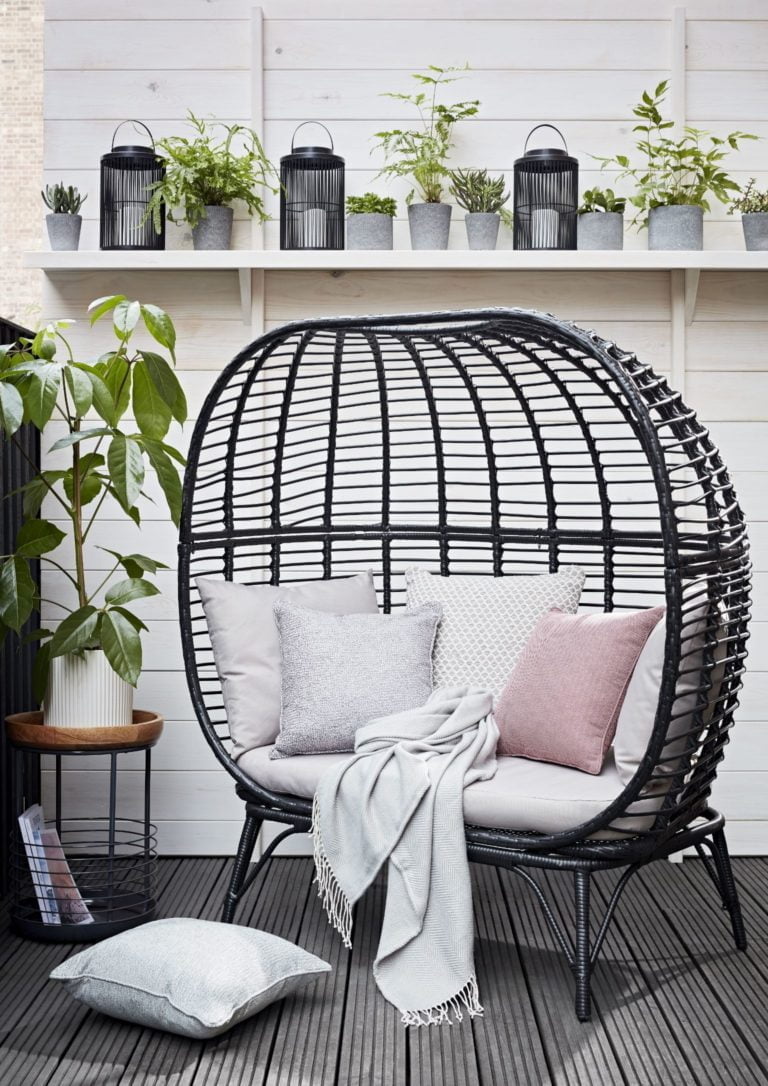 Time for another hammock which is perfect for a nap 😴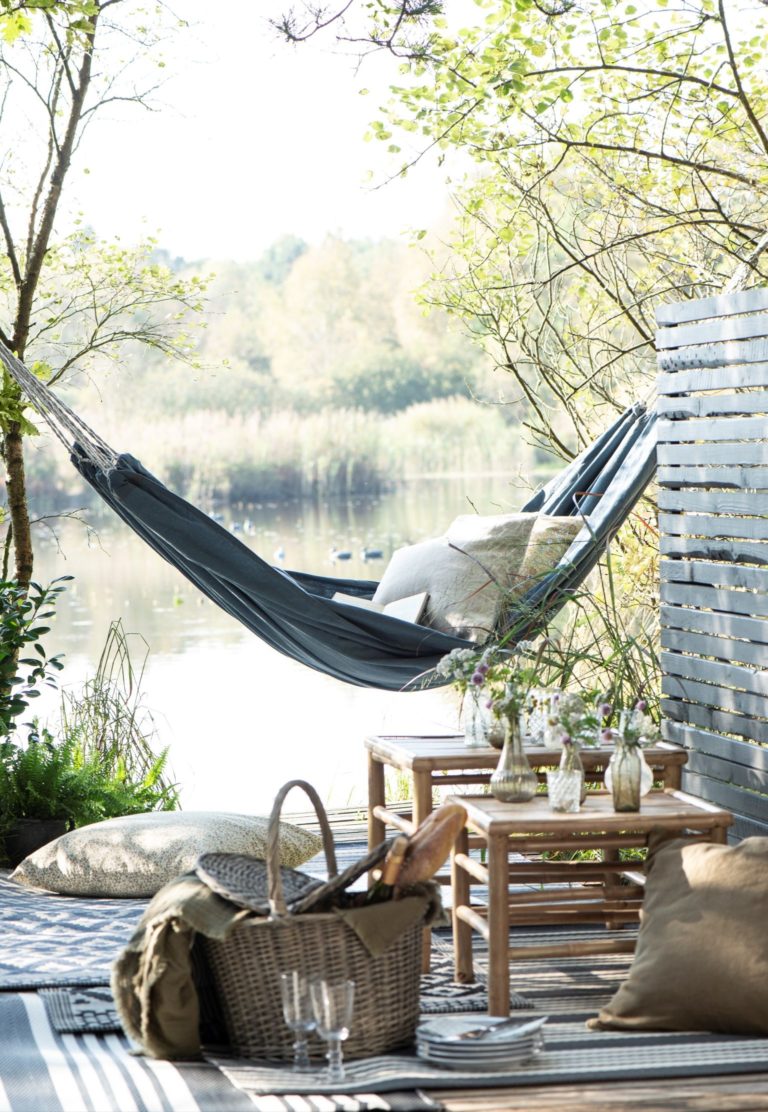 Dining
Turn your patio into the perfect dining space whatever the time of day. If you don't have much space, opt for a little bistro set, or a space-saving set which can easily store away. If you have plenty of space and love eating outside, you'll get plenty of use out of a larger table.
One thing to remember when choosing larger furniture such as an outdoor dining table is where you'll store it in winter. If it can easily be collapsed to store flat, perfect. If not, it's worth buying a cover for it to keep it in good condition. Wooden tables look great but remember they may need extra care such as oiling the wood, the summer sun can make them dry and crack. Always look out for FSC certification to ensure the wood from sustainably managed forests.

This set from Asda easily folds away into the space of the tall sofa you see at the back. Yes, the whole lot folds away like origami (but easier) to save space when not in use – brilliant!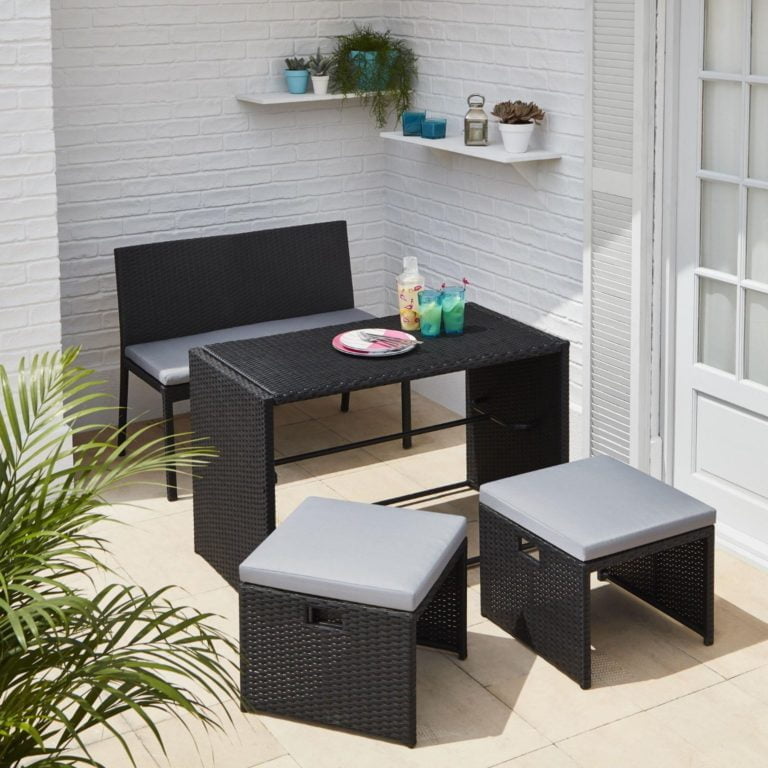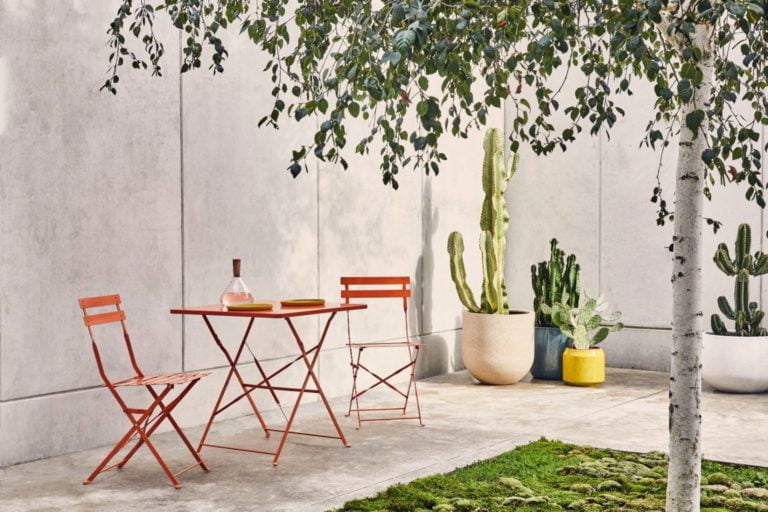 If I had this dining table from Next, I'd want it inside during the winter!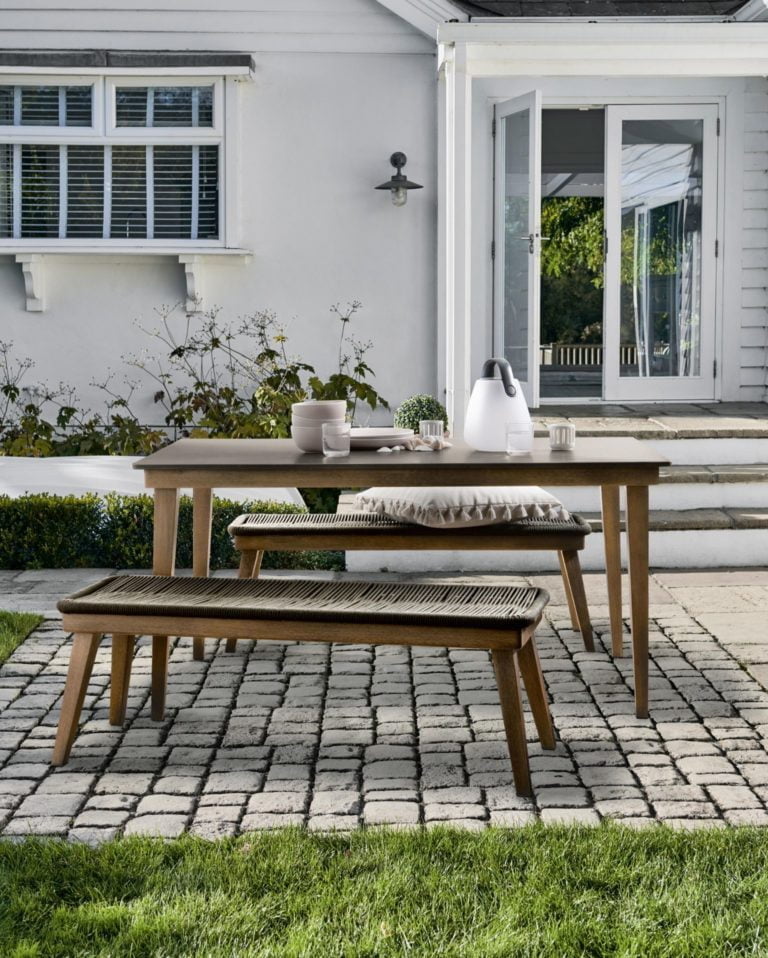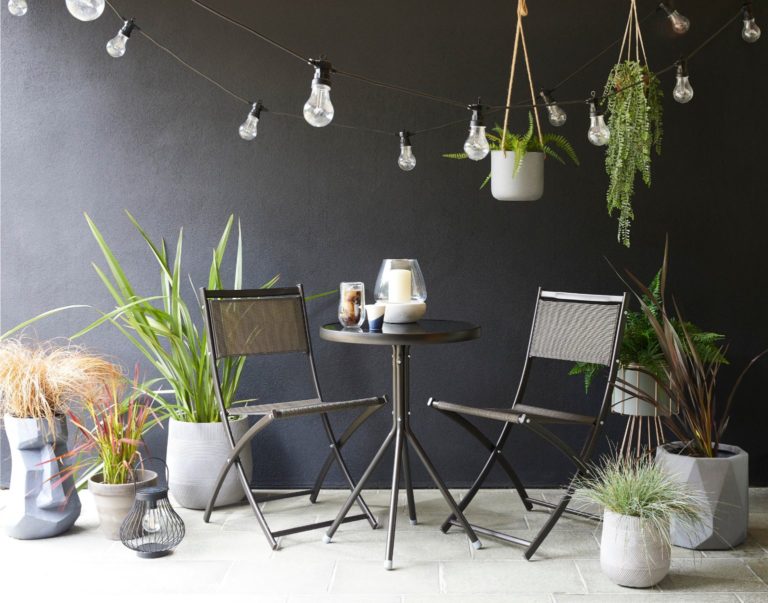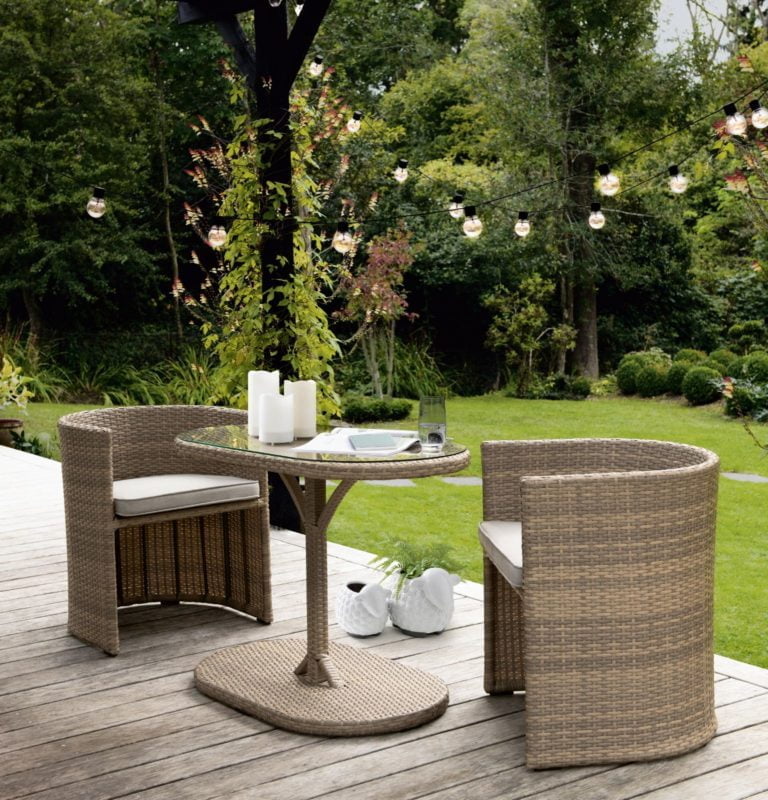 Set the scene
So now you've got the furniture, you need to set the scene. Finish off your outdoor space with some added touches to make it that extra special. Plant some pots full of big plants, roll out an outdoor rug or put up a big parasol. The options here are endless!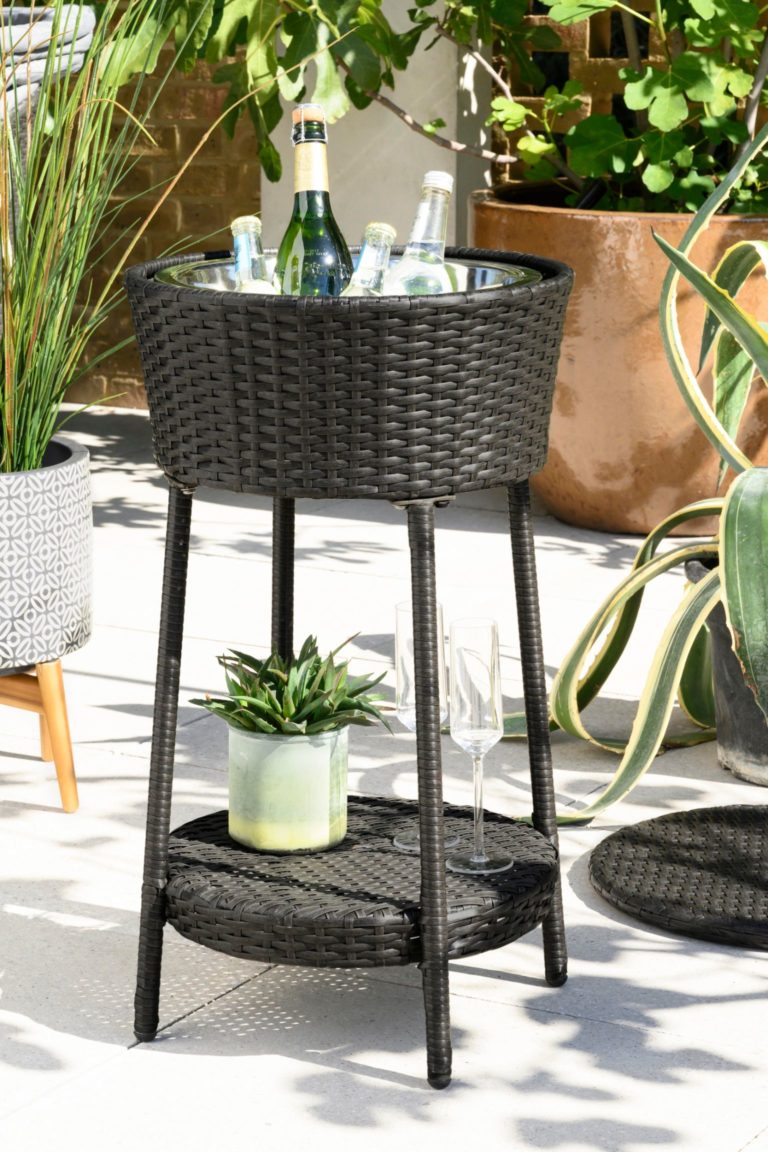 A fire pit is essential for when the temperature drops in the evening 🔥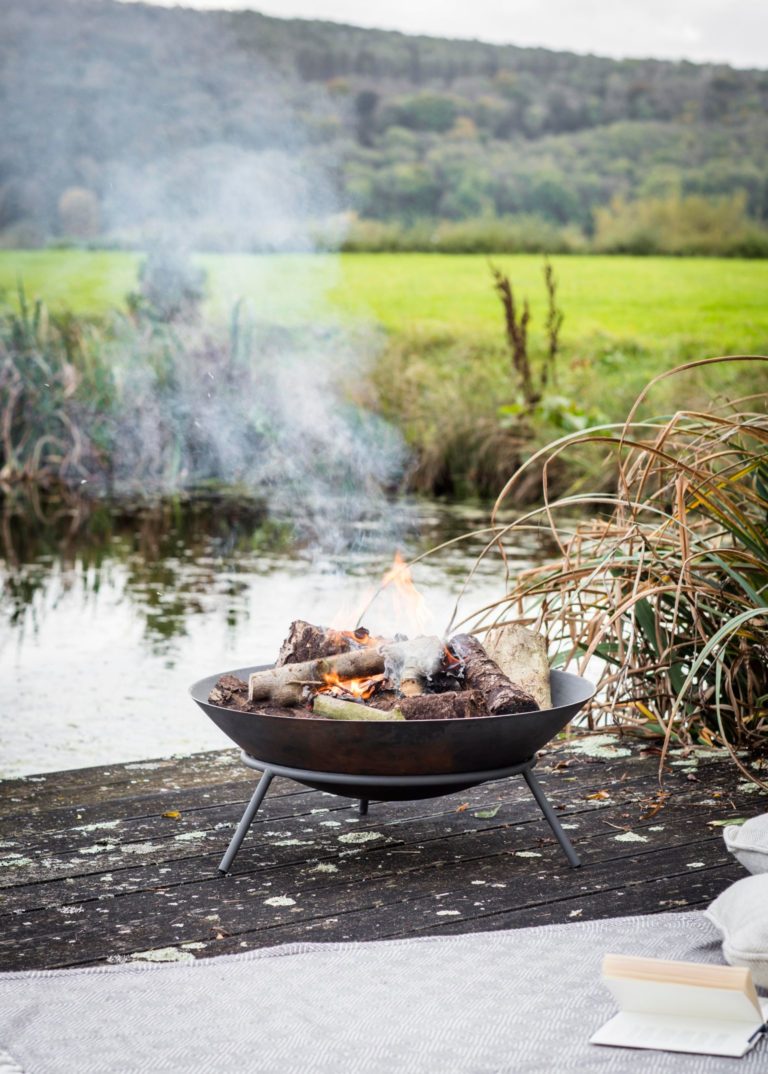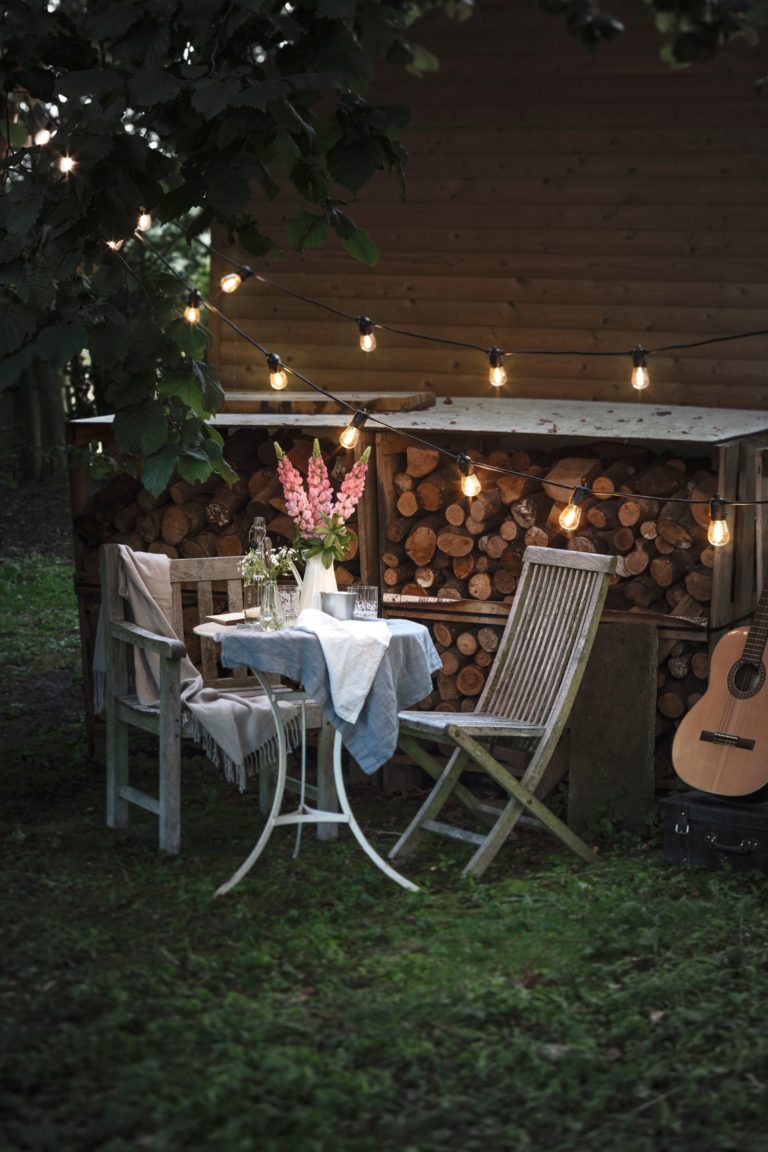 Hope you found some inspiration for your garden in this post. We've got many outdoor features coming up very soon, so keep an eye on our social channels!