Is your garden feeling a bit tired and unloved? You don't need to spend a fortune to make it look good. A well deserved tidy, clean and affordable decor accessories can transform your outdoor space into somewhere you actually want to spend time in.
Here are my top tips on how to revamp your outdoor space on a budget. I've rounded up a few of my favourite must-have garden accessories to help transform your space. Will you be giving your garden a revamp soon? Leave a comment below to let me know what you're planning 👇
A good clean
Gardens go through all the extremes of the seasons every year which can leave everything look a little tired. Depending on how big your garden is and the kinds of materials you have, it could be a quick clean or something that may take a little longer.
One way to make a huge difference is to jet wash your patio/decking and even your walls. If you're looking to purchase a jet washer, you'll find a fair bit of choice to suit all budgets. Alternatively, if you don't want to purchase one and store it whilst not in use, there are many places you can rent them from – check out Jewson or HSS Hire.
Time for painting?
If giving things a good clean either don't work or make it worse, maybe it's time for some redecoration!
Decking looking tired? Easy fix! Decking stain or paint is a quick way to give it a whole new look. This is a good weekend job and with the right brushes, won't take too long.
Got a dull patio? It may be possible to stain it with some concrete stain or even paint. You could use masonry paint, or opt for something stronger that will last. Specialist paint is a little harder to find, but I found this one from Resincoat which comes in multiple colours.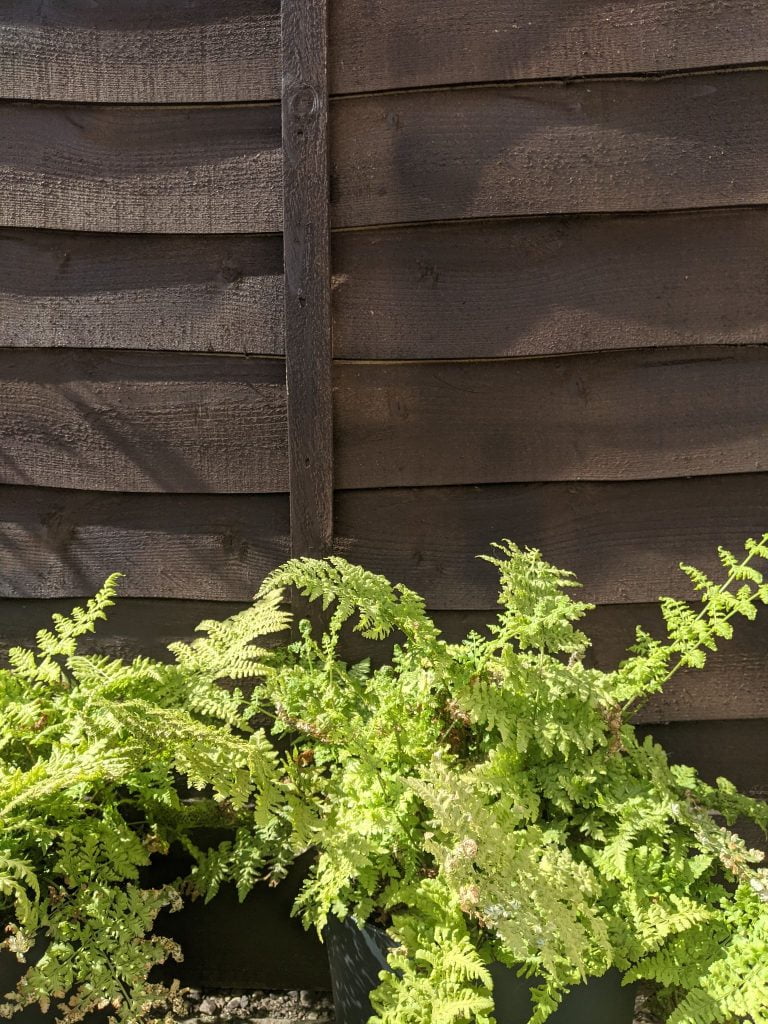 Another easy way to improve the look of your garden is by giving your fences a bit of TLC. I recently bought a Wagner spray gun which I used to paint my fences and oh my gosh, it was SO good to use. It took me probably 15 minutes to do 5 standard fence panels. The coverage was amazing and it was 10x easier than using a roller or brush.
I have the Wagner HVLP Sprayer which also comes with an interior attachment. I used this for painting the walls inside and it was so good. Purchased it from B&Q earlier this year and it's been very helpful in my house renovation.
Cover up
Another quick way to make a great focal point in the garden is to cover up a certain area. This is a great way to either zone space or makes a backdrop for a dining table or sofa.
First up, plant walls! Loads of choices to go for here. You can hang baskets off the wall, run wires up the wall for plants to grow up or even a self-watering green wall. Whatever you go for, plants will always be a great choice.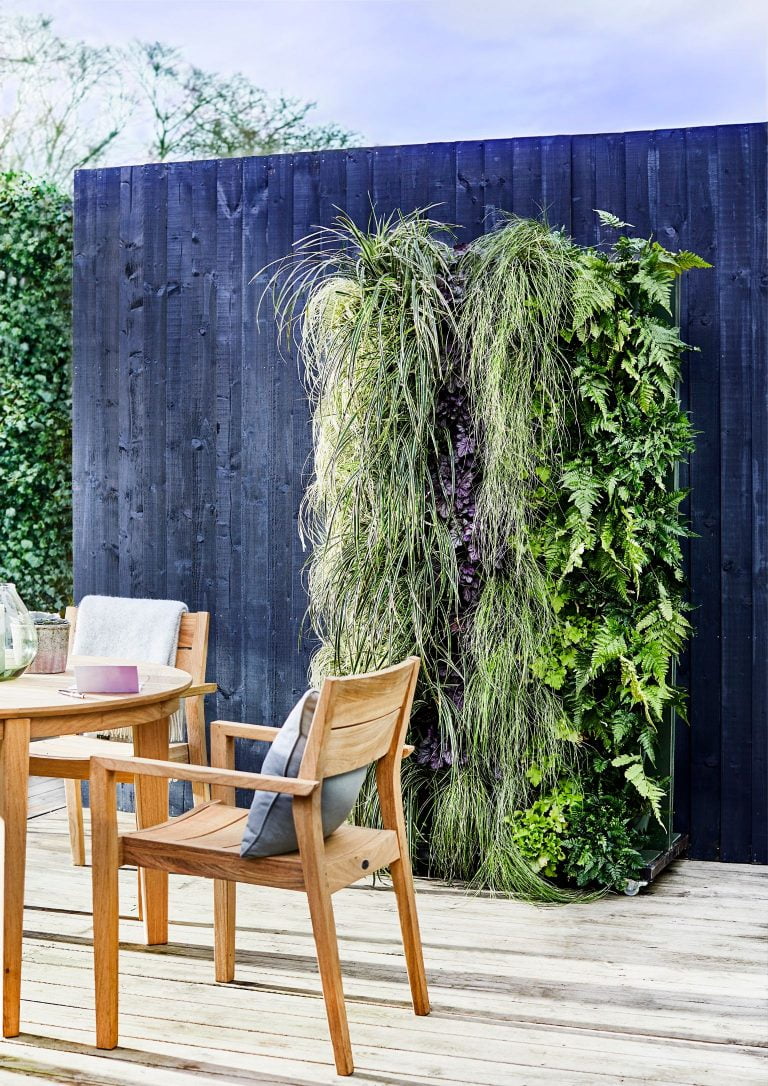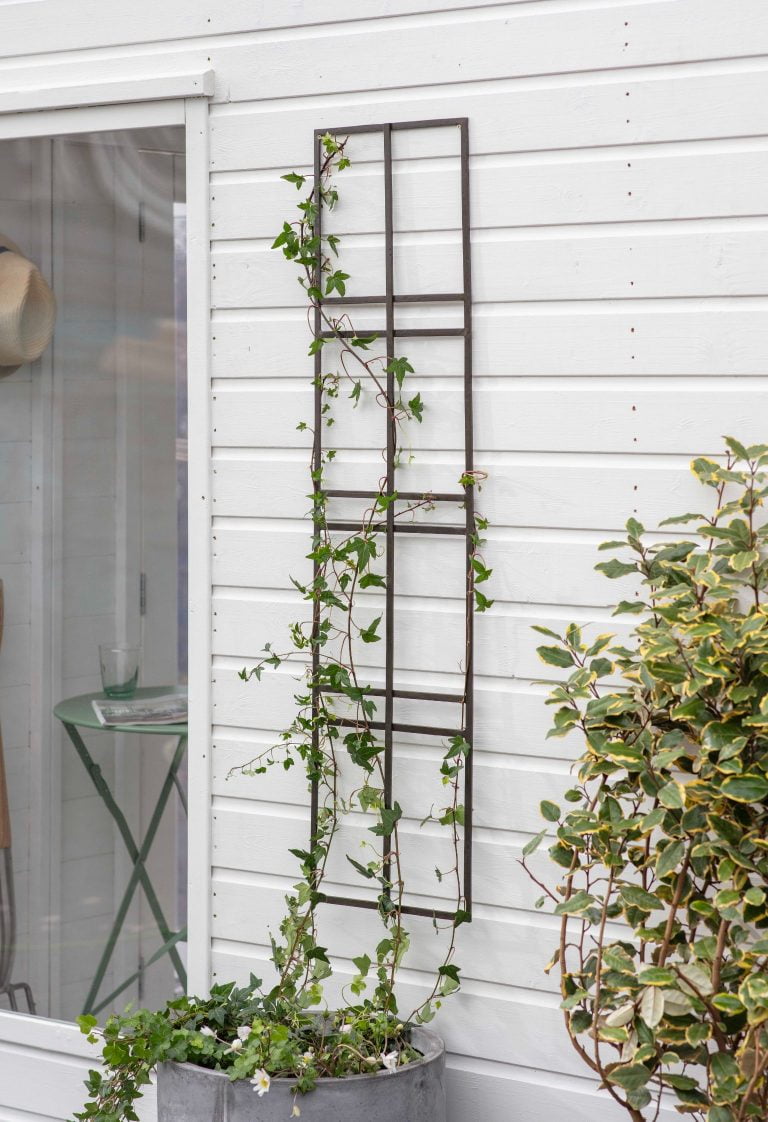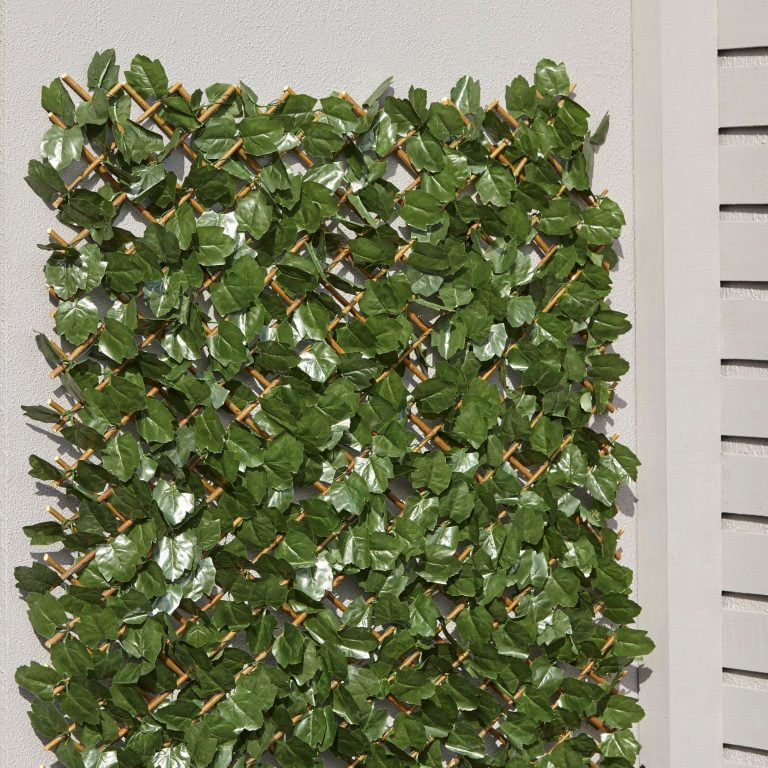 Screening is a good choice to cover up a not-so-pleasant view or just to add some extra privacy. Screens are great for renters as they can be self-supporting and can easily be removed when you leave. Plus, screens come in all different shapes, sizes and designs, there are countless options! You could even DIY something if you're up for it!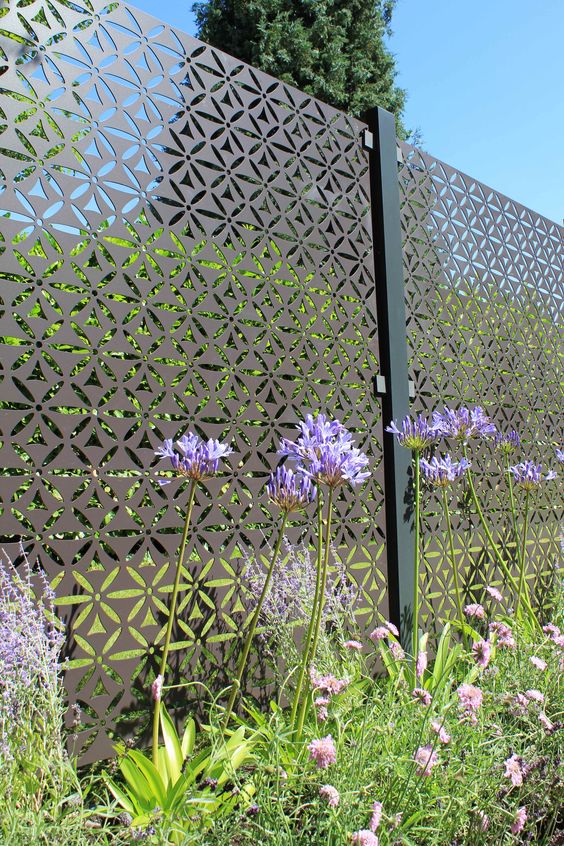 If you can't get your patio looking its best or it's simply out of budget for a revamp, rolling out an outdoor rug is a great way of zoning the space. These rugs are usually made of plastic material to withstand the elements.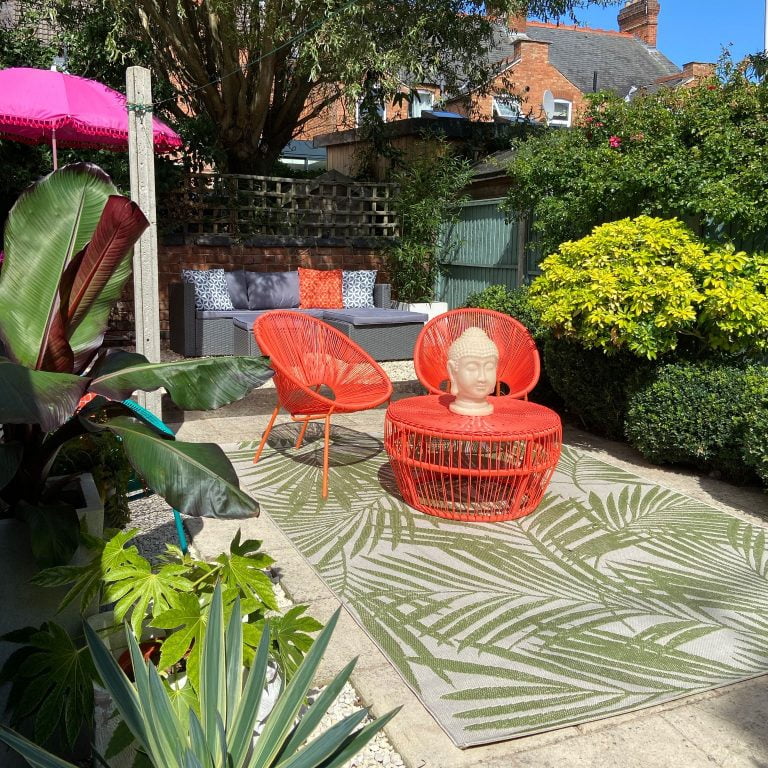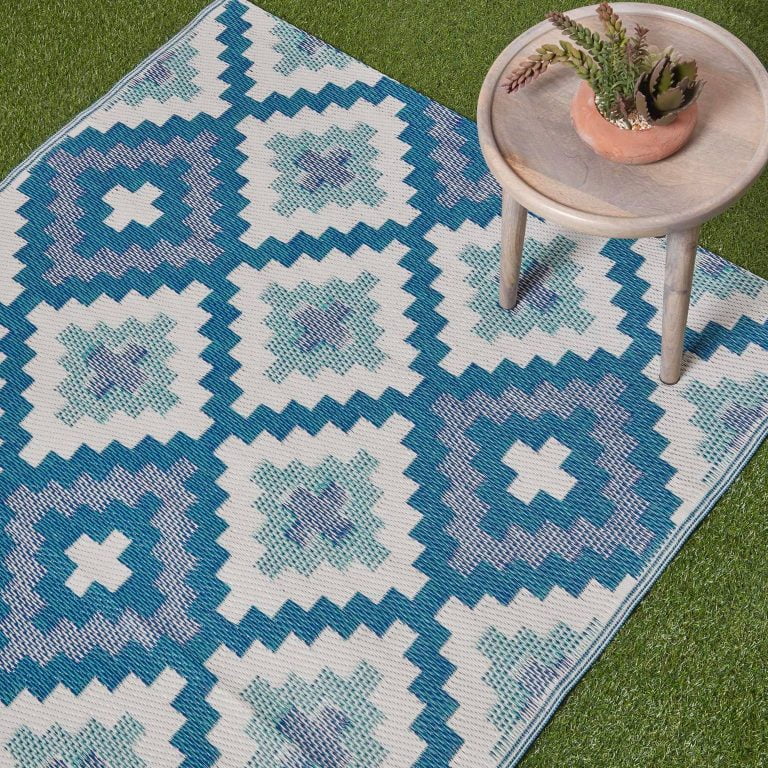 Shade
Lighting for ambiance
When the sun goes down it's time to bring your garden alive with lights. Not only do twinkling lights look magical when viewed from inside, but they can also make your garden usable late into the evening when spending time with friends.
Because I can VERY easily go down a rabbit hole of ideas when it comes to lights, I thought I'd start with asking my friends at Lights4Fun for their top lighting idea which is easy and quick. This is what they had to say…
"Stake lights are the perfect way to light up your garden with ease! Simply stake them into foliage & greenery for a stylish touch by day and a beautiful glow once darkness falls. Plus, if you opt for solar stake lights they're completely fuss free! Simply leave them in a sunny spot and they'll automatically illuminate each evening when the sun goes down. We love to line paths and pop them in plant pots to create a warm welcome to your home during the summer months."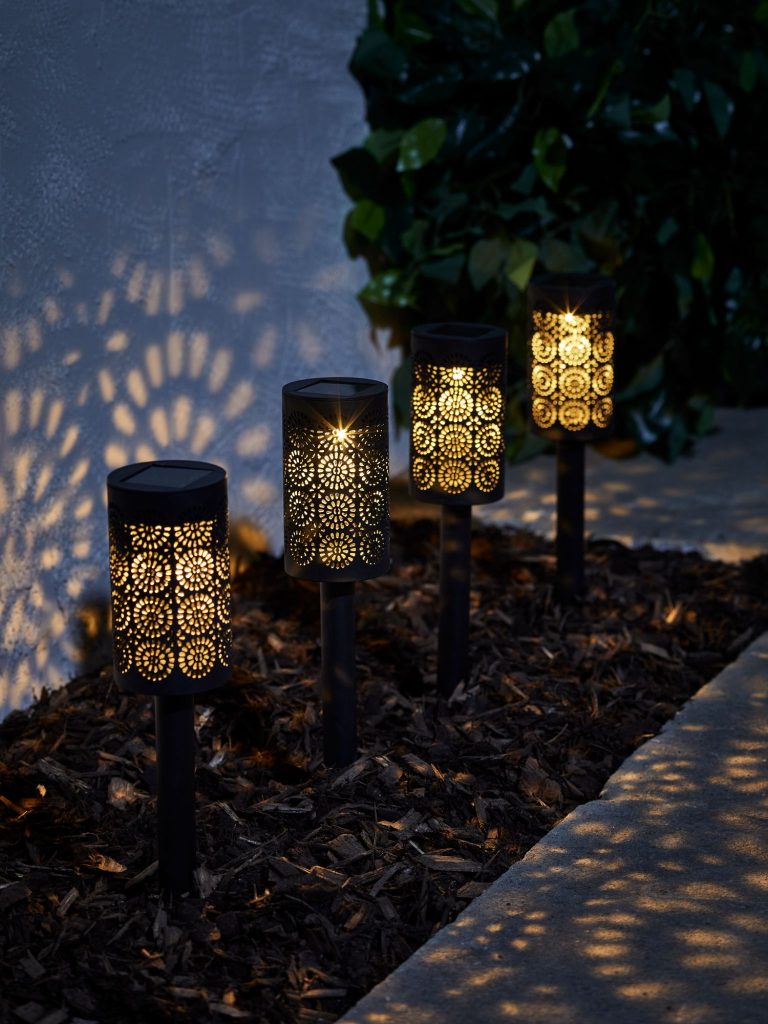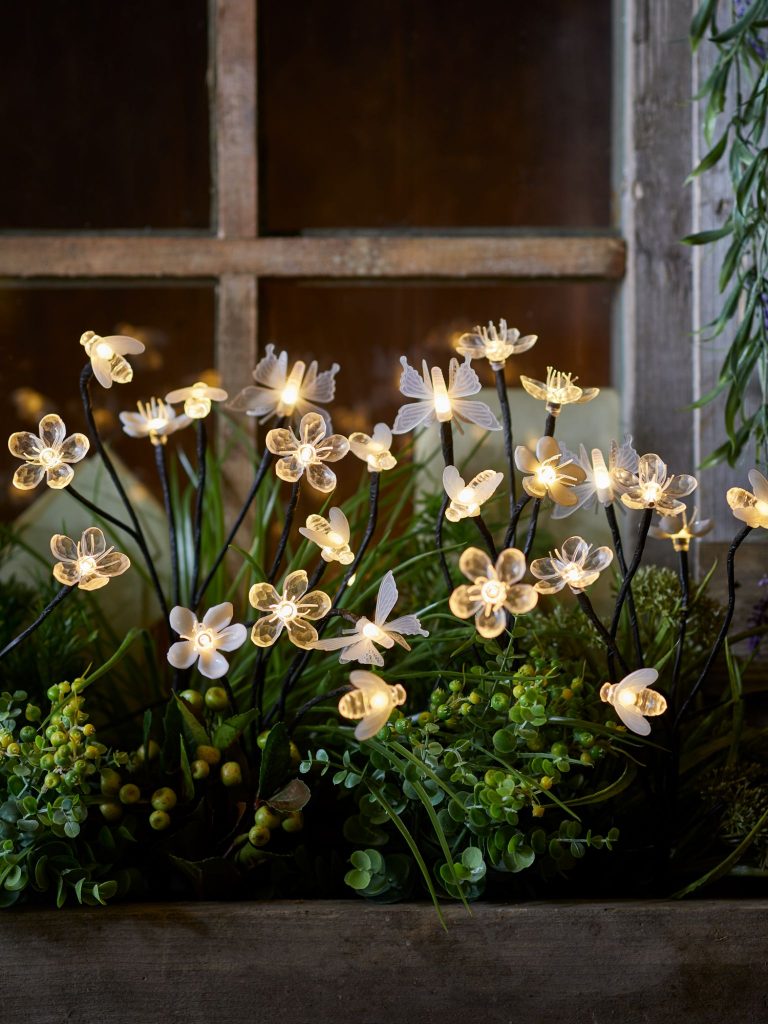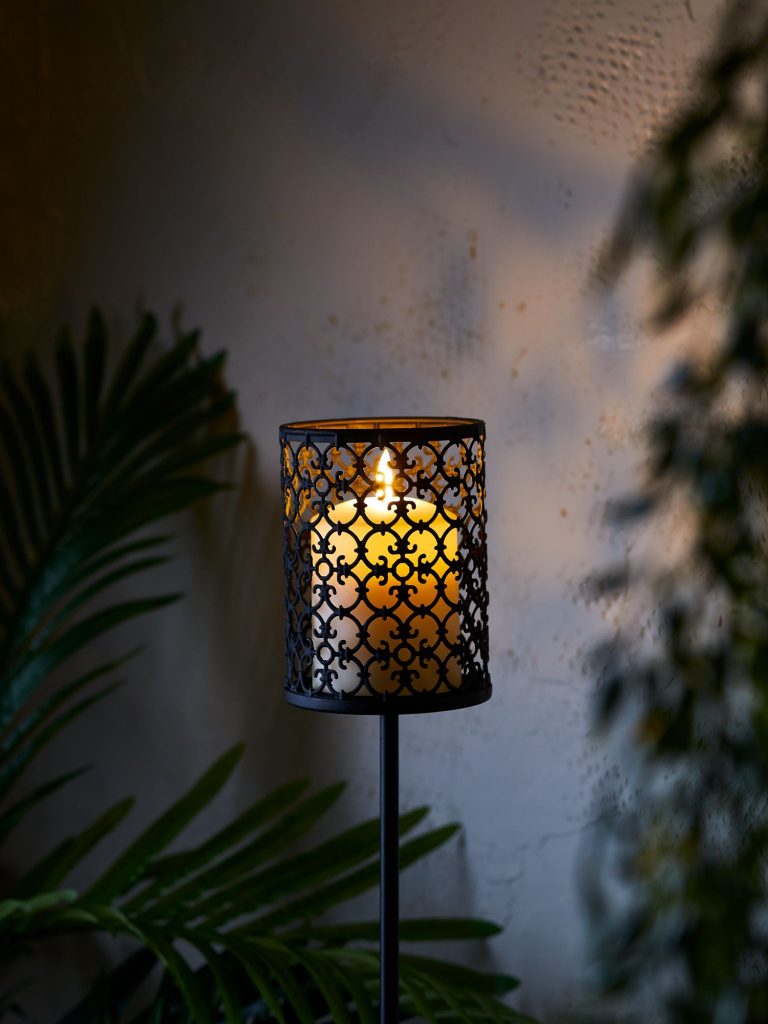 Top tip: If you're buying battery-powered or solar lights, remember to invest in some high mAh batteries to store more energy, thus providing light for much longer. These batteries from Amazon are very good!
Spotlights dotted around the garden shining upon certain plants is a good way to add interest throughout your borders. Direct these along paths to illuminate a route in the darkness – a great idea if you've got a seating area a little further from the house.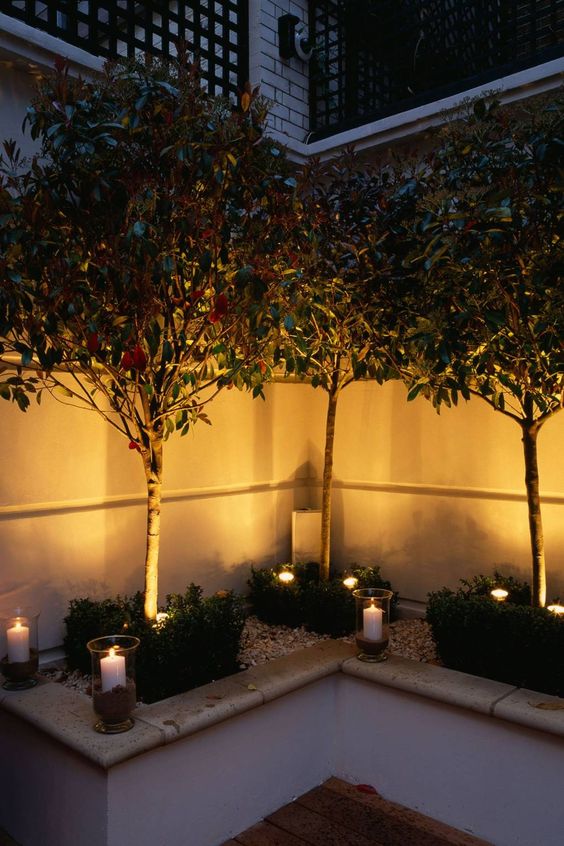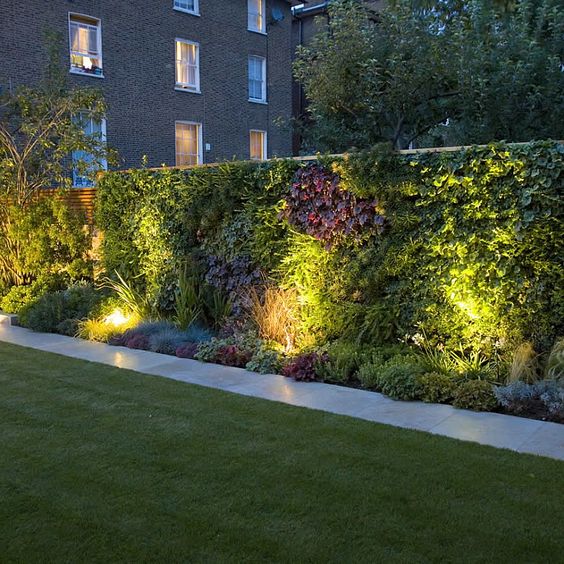 One of my absolute favourite trends is these outdoor lamps, a unique way of making your outdoor space another room. I absolutely LOVE this and will be buying an outdoor floor lamp when I finally revamp the entire garden this summer.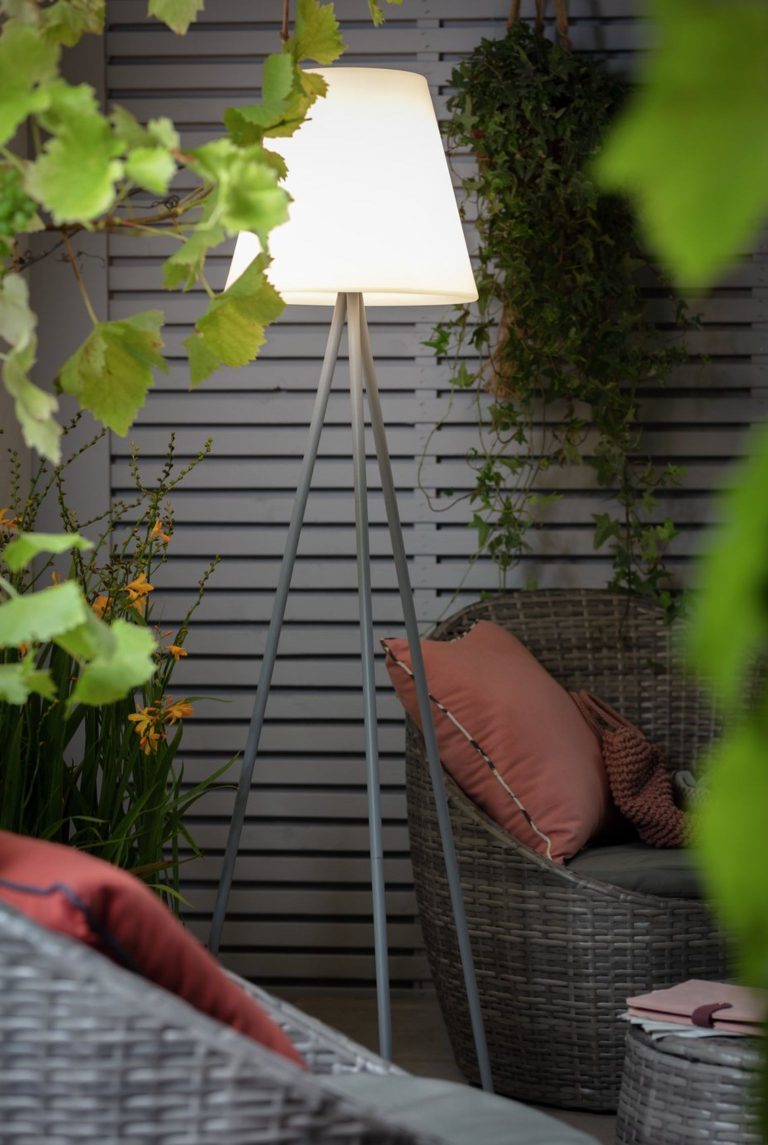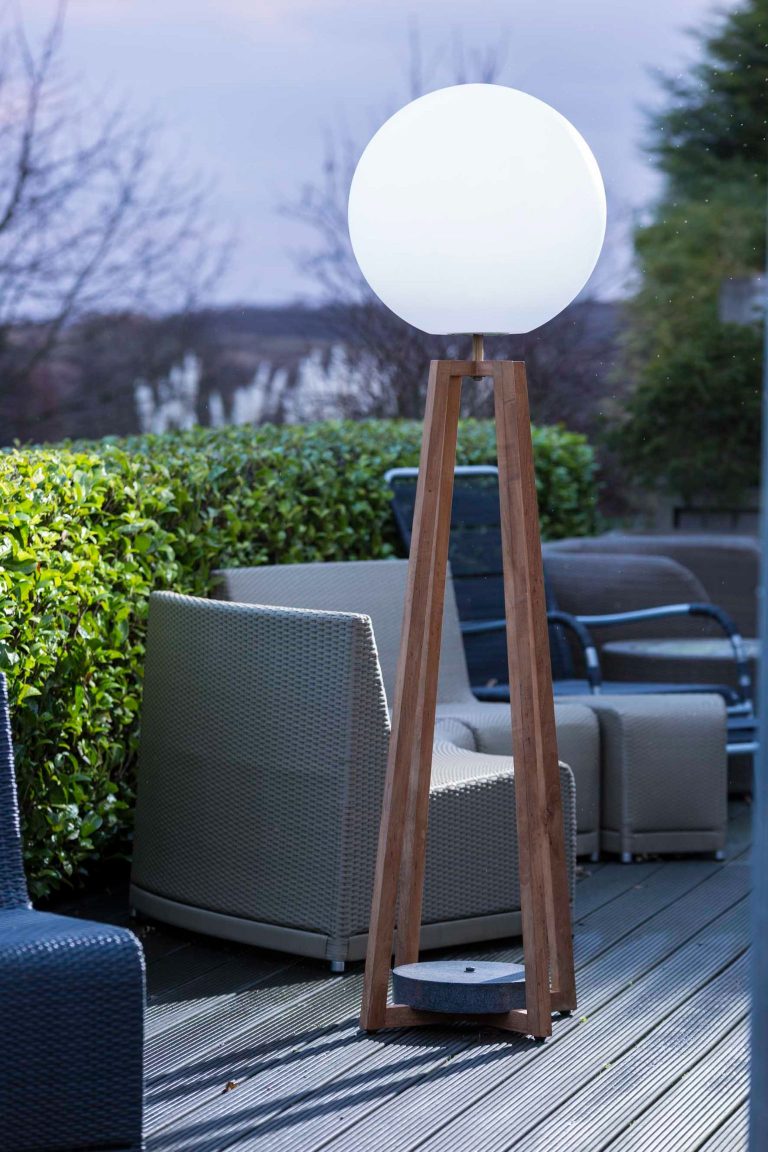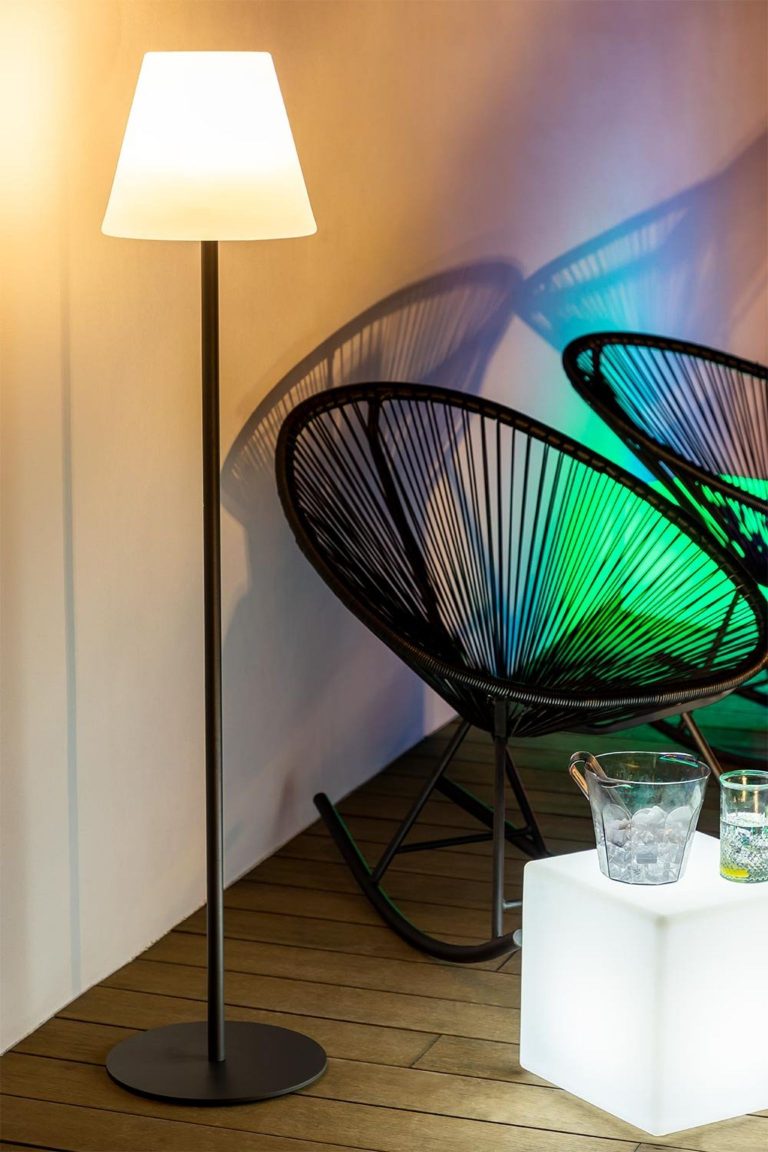 Still looking for some garden inspiration? Check out my recent post, Garden Refresh Must-haves.