As you can probably guess from my other posts, I absolutely love home lighting! Whether they're wifi controlled, colour changing or just incredibly unique, lighting can easily finish the look of a home.
I'm incredibly lucky to have a log cabin in the garden which I work from. This means I can actually leave the house in the morning and go to work, albeit a small commute.
My plan this summer is to give the cabin a little revamp. I'm going to paint the door grey (as I've ALWAYS wanted it dark grey) and the white UPVC frames of the windows. The colour scheme should tie everything together nicely. If you can recommend any paint, please let me know in the comments below!
I've been using my log cabin as an office for about 3 maybe 4 years now and the one thing I never got round to sorting out is an outdoor light. The wire was there, just no light fixture. The team at First Choice Lighting very kindly sent me one of their PIR motion sensor lights to review. Obviously, I could not say no!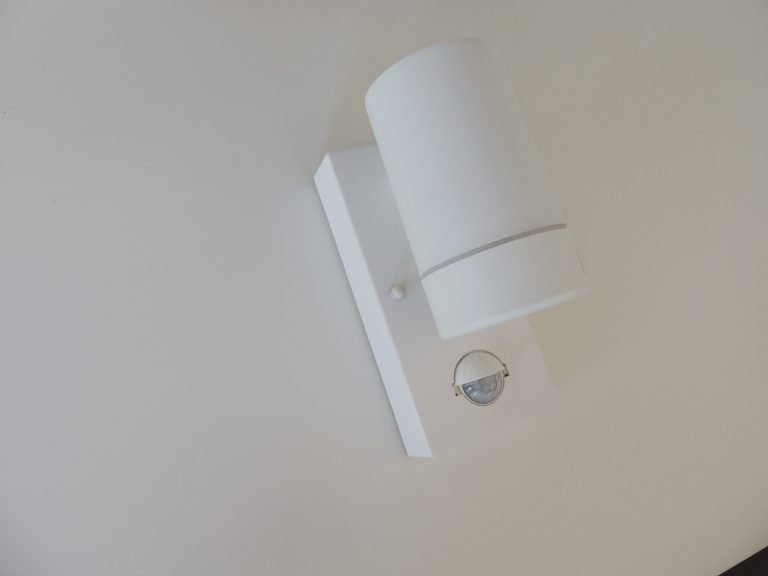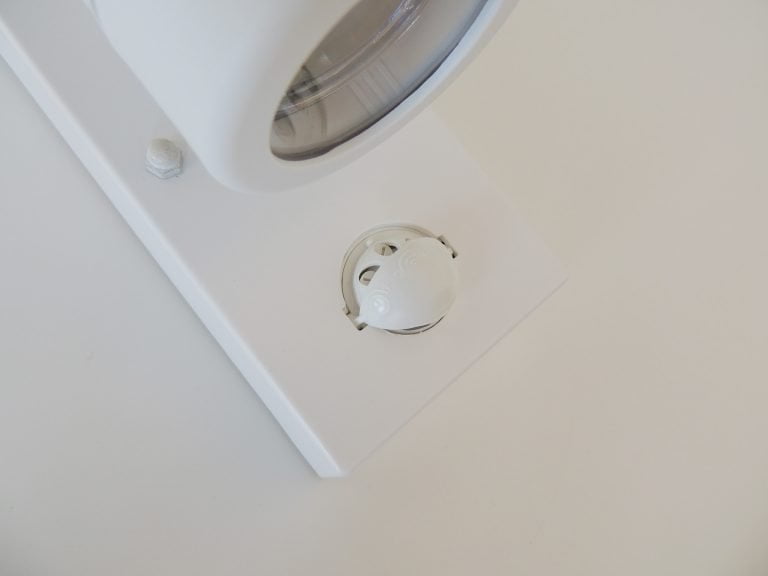 This downlight not only looks good but is extremely easy to install. Downlights are perfect for outdoor scenarios as they focus light exactly where you need it, without adding to light pollution. We all have that neighbour on the street with a horribly adjusted security light, don't we?
I was firstly surprised that the light is in fact made out of plastic, rather than metal. Perfect for the British weather and means it won't rust in a few years. Less maintenance is always a bonus!
The finish is bright white with a matt feel to it. It comes with a GU10 LED, which is pretty bright and means you won't need to buy a bulb for it, such a rarity when buying lights these days! The PIR sensor has a 100-degree detection angle, 8m maximum range with a 5 second – 5 minute timer function.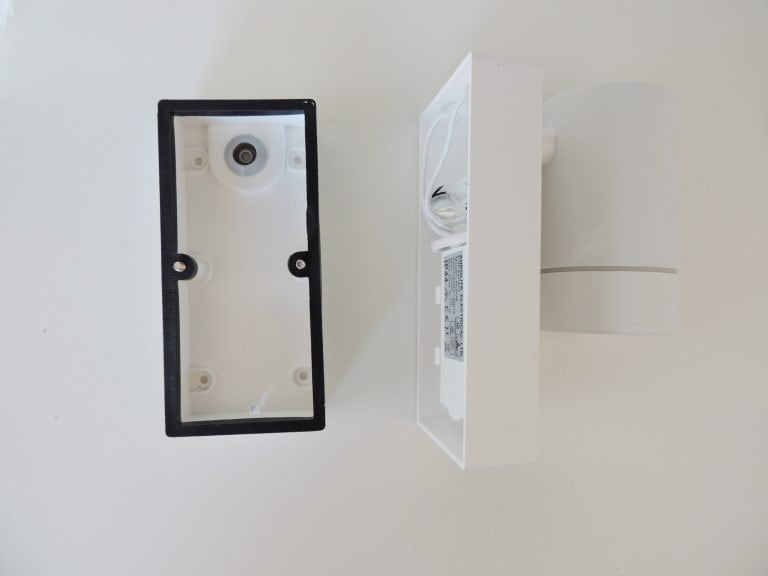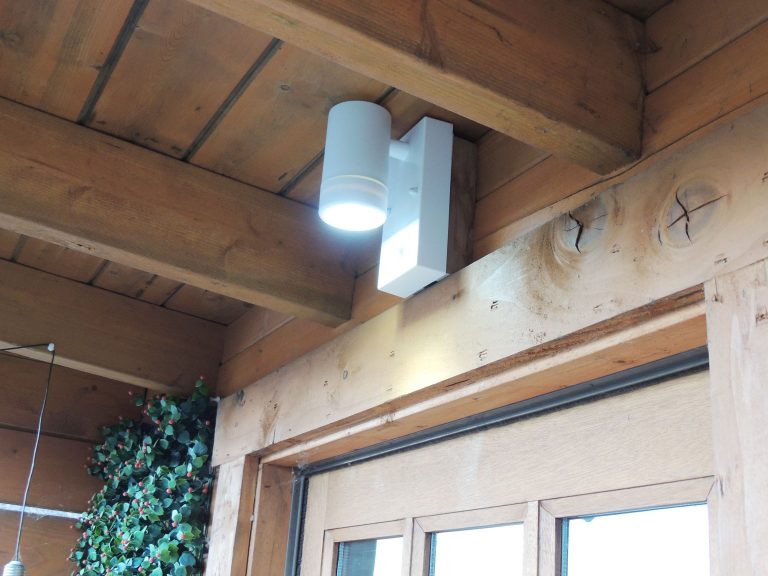 Putting up the light was easy when you properly measure the space required. I didn't do this correctly – whoops! To combat this and to hide the plenty of wire, the light was affixed to some wood as a mounting bracket. This brought the base of it in-line with the door frame anyway.
The instruction book was easy to understand and gave pointers on how to fix the light. It took less than 10 minutes to fully fit and get it operational. The only job left to do is adjust the settings, this is where I got a little confused!
Following the booklet, I adjusted the time, range and light level. Adjusting the time was easy enough, but when it came to the range and light level, I couldn't get it to work properly. Turns out, the latter two options are wrong in the booklet and instead of turning fully clockwise (for example) for a large range, it should be turned fully anti-clockwise. Obviously, just a small print error which at first was a little confusing until you figure it out!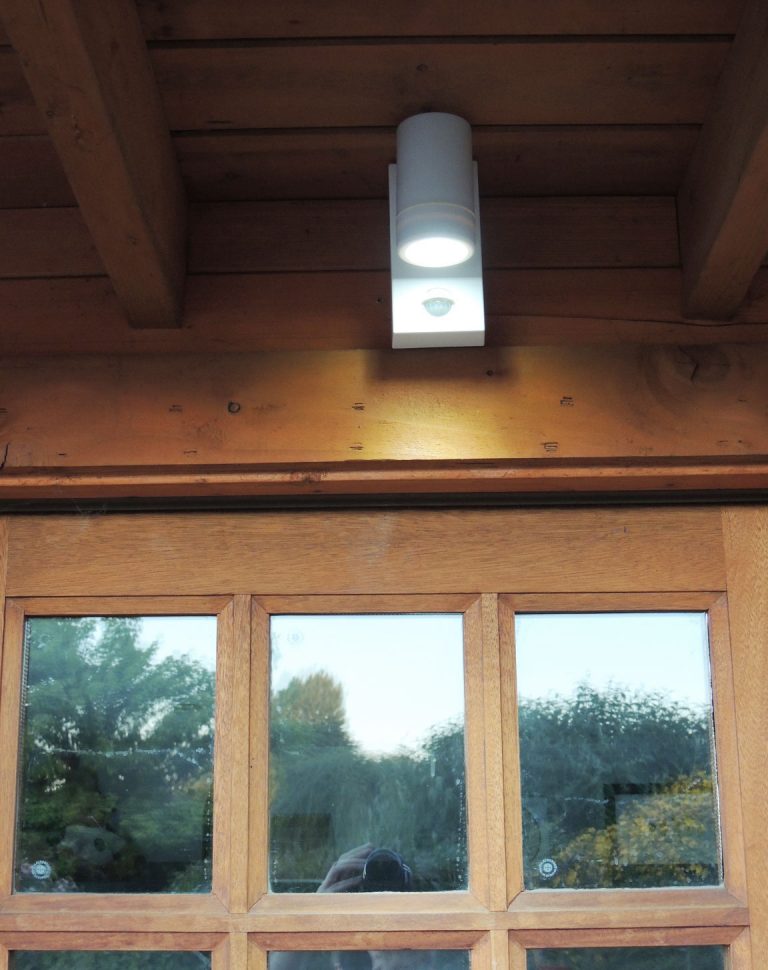 Overall, this light is stylish and looks great. I'm now planning on buying another one for the front of the house as they look extremely stylish!
Will I be keeping this white once I've painted the door and window frames? Maybe, maybe not, I might spray paint it grey as it's made of plastic. What are your thoughts?
To view the full range of lighting from First Choice Lighting, head over to firstchoicelighting.co.uk