This is a paid collaboration with The Yorkshire Linen Company.
When the longer and warmer days start to appear, it's time to say goodbye to winter bedding. Pack away those heavy duvets, fold up the thick faux fur blankets and open the windows. Refreshing your bedroom for summer is one of the quickest and most satisfying things to do before the hot summer days come along.
We've put together this post featuring five things you can do to get your bedroom set for summer. Have you got any more tips? Let us know in the comments below!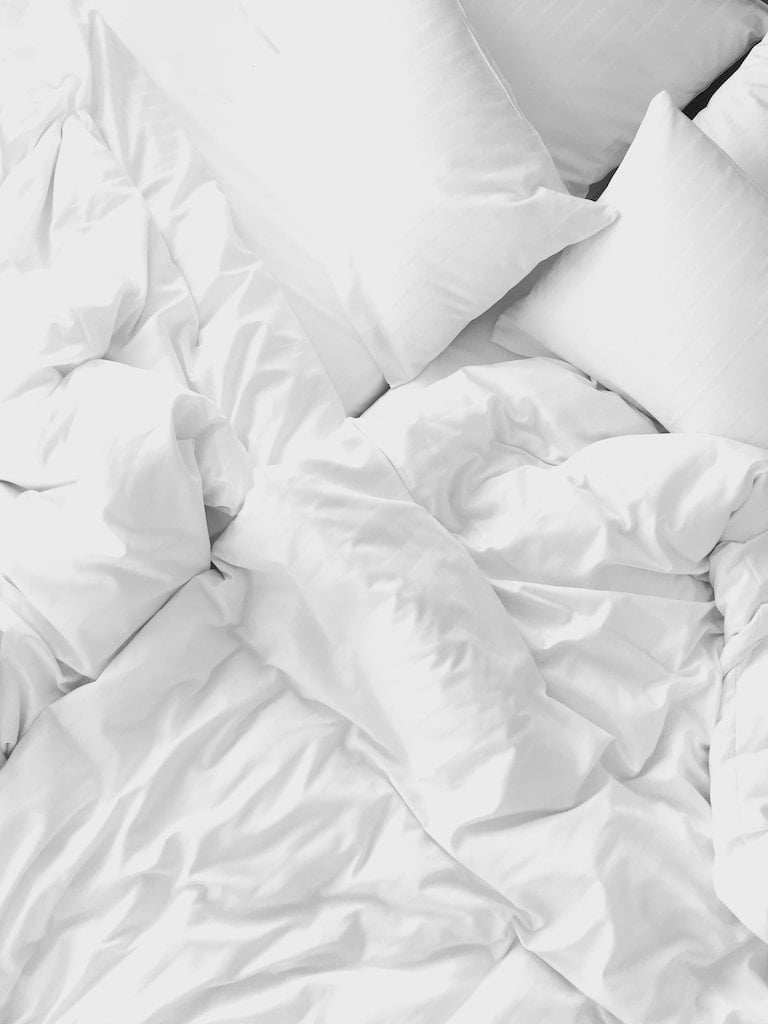 Keep it cool at night
When the temperature starts to rise, the best thing to put away until the autumn is your winter duvet. This is when I tend to give it a hot wash before drying thoroughly in the tumble dryer and packing it away in an airtight bag. This way, the duvet is fresh and ready to use when I come back to it in the autumn.
Depending on how warm your room is it's best to opt for a duvet with a low tog. Anything up to a 7 tog is perfect for summer. By opting for a low tog, this will help keep you cool and the duvet won't be too heavy. Should you go for synthetic or natural? This is completely up to you and what you prefer. Synthetic filled duvets have become extremely good over the years and you can pick one up for a very low cost. Both my winter and summer duvets I picked up from Marks and Spencer a few years ago and are still in fantastic condition! – Ricky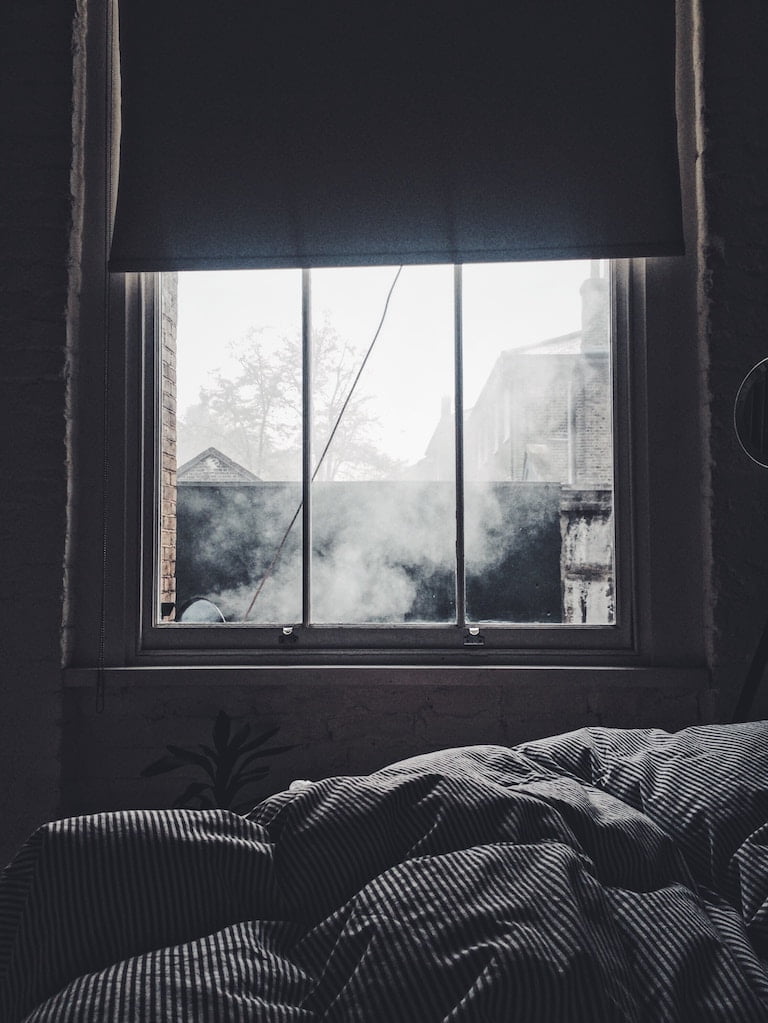 Keep out the early morning light
There's nothing worse than being unprepared for the sudden change in early sunrises. Some people enjoy waking with the early sun and it can be a great tip if you're someone who struggles to get out of bed in the morning. If this is the case you can go for lighter blinds that let some natural light through or even wooden blinds so you can control how open they are.
If you're a light sleeper and the light means your missing out on some vital rest then now is a good time to put up a blackout blind. If you have never experienced one before then it's worth checking out, they really do an amazing job! They also don't have to be expensive, IKEA sells one for as little as £10! – Laura

Cushions to finish the look
Both Laura and I love cushions as they're an incredibly easy way to update your look. They're also one of the most cost-effective and economical ways to update your room, especially if you just change the cushion cover. We've recently discovered The Yorkshire Linen Company and their wide range of cushion covers. From neutral and minimal to bold and colourful, the choice is huge and you will find something which is perfect.
We've picked out some of our favourites above which are neutral and a great way to add a soft touch to your bedroom. The Woodland Tree design is one which can be kept out all round – I absolutely love this! For something that can be used alongside other graphic cushions, the Vertigo Charcoal is perfect. Cushions should be on your wishlist for your summer bedroom refresh! – Ricky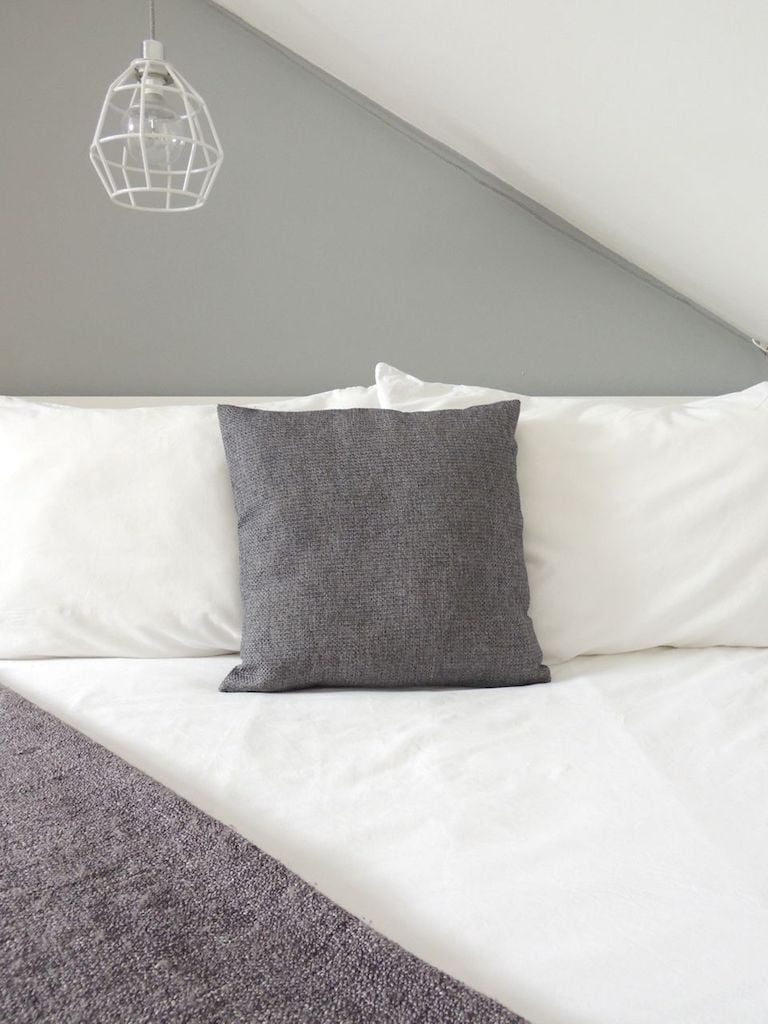 Soft bedding and textiles
As much as I love Christmas and winter bedding it is nice when the lighter materials come out to complement the summer duvet! No-one wants to be sleeping on a summer evening with heavy, brushed cotton sheets. Summer is all about airy fabrics and light colours. Check out our blog post about bedding company Bedfolk who specialise in luxury linen sheets, perfect for those warm nights. – Laura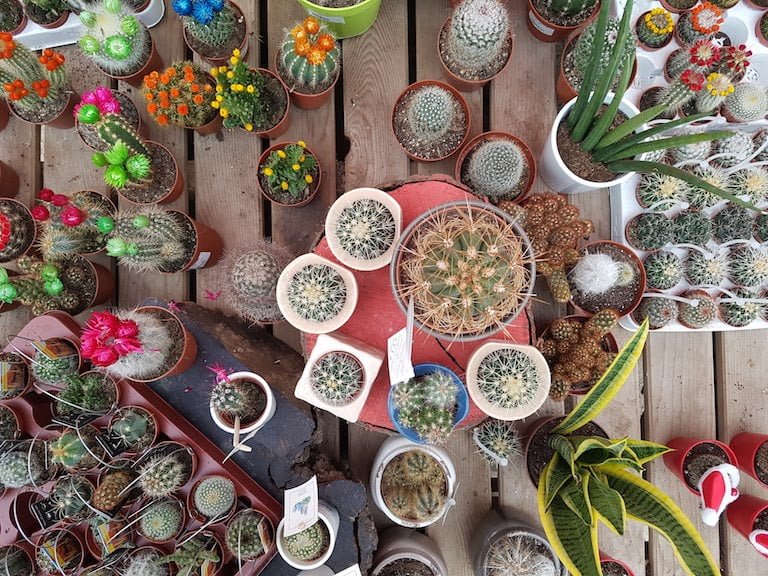 Bring in greenery
The best way to inject some summer into your bedroom is with plants. There are many plants that help clean the air in your home and neutralise some of the chemicals which are present. Even the scientists at NASA agree that plants are good at cleaning the air inside our homes.
One of the best plants to keep in your bedroom is the Snake Plant. This plant is easy to care for, helps to filter out chemicals in the air and unlike many other plants, releases oxygen at night. If you're looking for something a bit more colourful, opt for an Orchid. If you're looking to get an inexpensive but quality indoor plant, take a look in your local Tesco. Not only do they offer a huge choice, they come in fantastic pots!
We hope this post has given you some inspiration on how to revamp your bedroom for summer! If you have any suggestions or tips on how you'll be revamping your bedroom, let us know in the comments below.