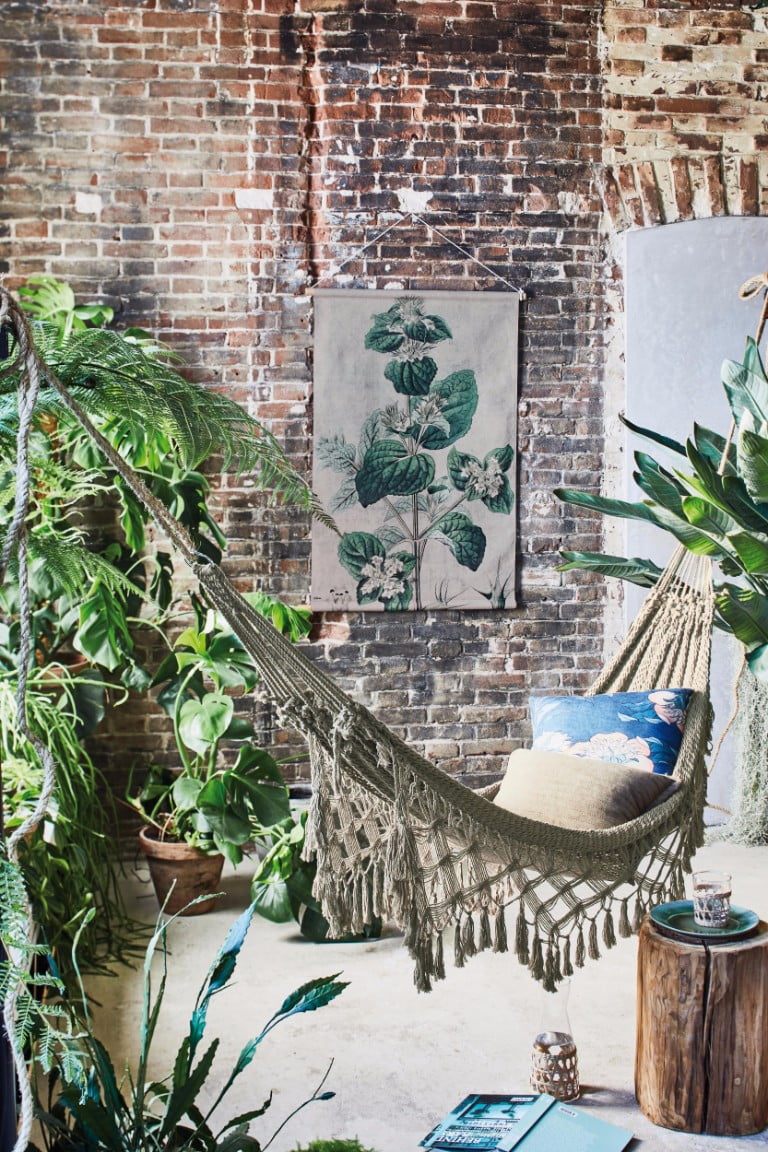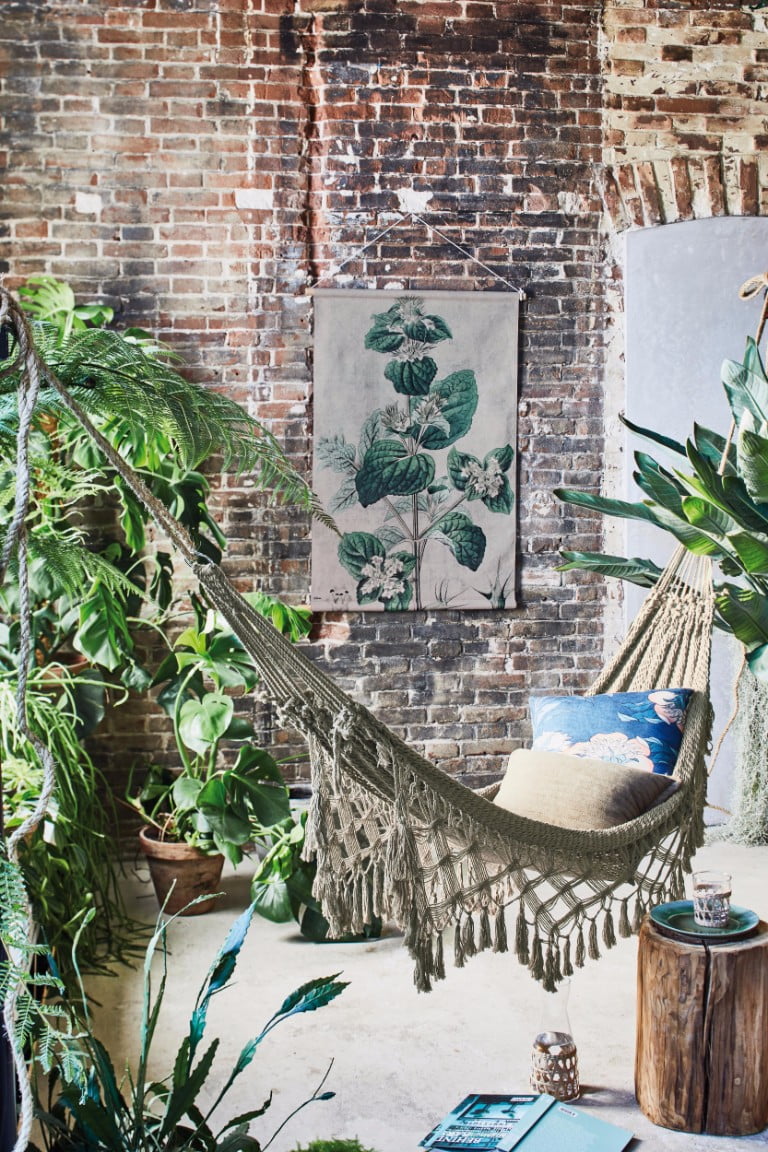 If you ask any of my friends or anyone that has been my house for that matter, they will confirm that I shy away from bold colours/patterns. I tend to opt for more greys and whites and keep things as neutral as possible. Recently I have been paying more attention to interior trends and have surprised myself by being drawn to more colourful and vibrant patterns and textures. It will come as no surprise that the botanical style has taken over the interiors world and has become an easily accessible and strong trend of this year. I have found myself really drawn to it, wanting to fill my house with gold accents, leafy greens and plants so I thought I would collect together some pieces that I think would really help in achieving this style in the home. Personally, I felt that if I was pulling inspiration from this trend then I would feel it would work best in my bedroom and dining room so this is where I have focused on.
The Bedroom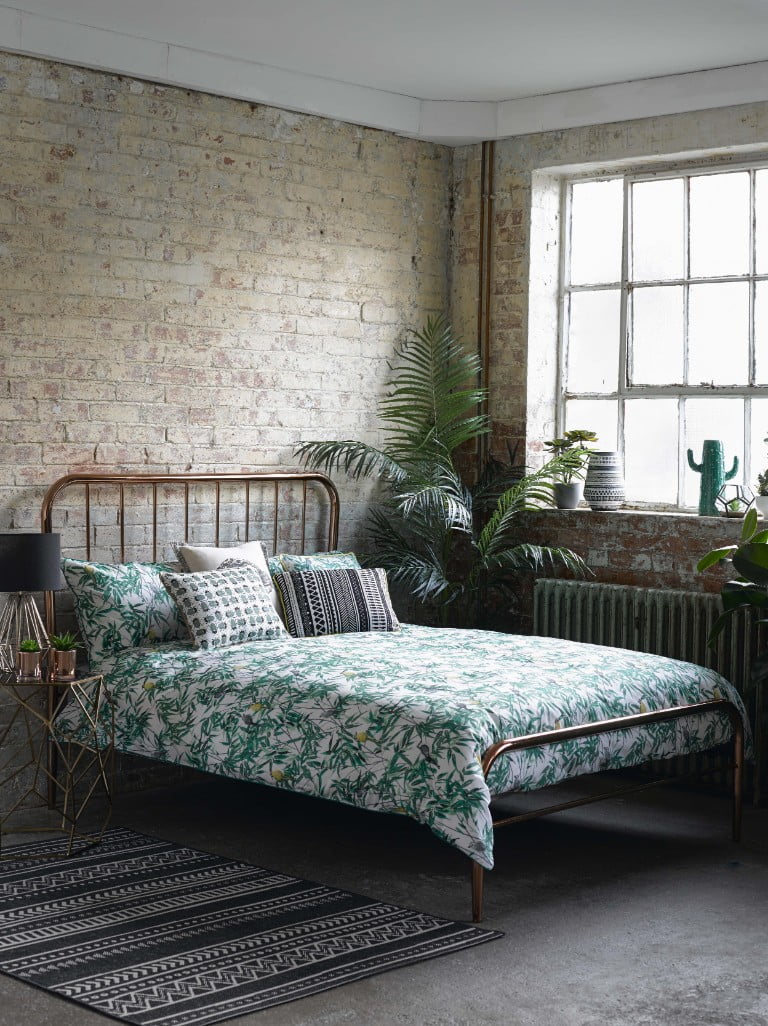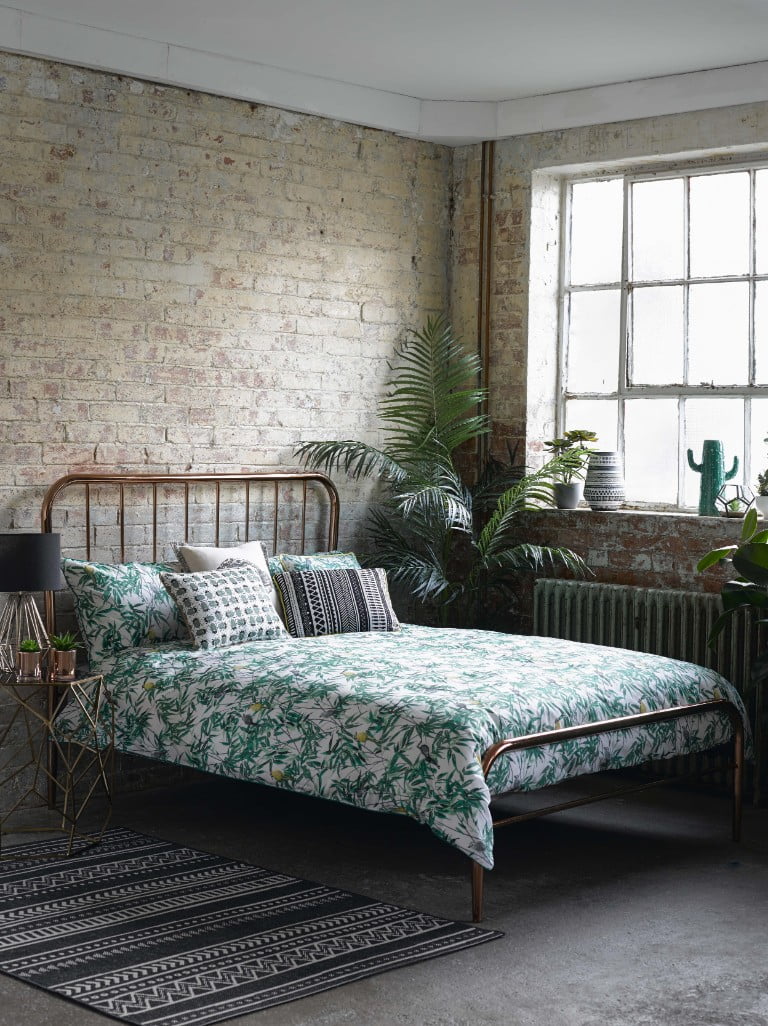 Bedding is a super easy way to make a statement about the theme that you are going with in your space and with this bedding, there is no confusion about what you are aiming to achieve. The print is lovely but not too in your face and would be lovely accompanied by some plainer cushions and blankets to make the look more finished. For the rest of the bedroom pieces, I have chosen some botanical decor themed items. My bedroom is mostly taken up by furniture so it is with decor pieces that I can really adapt the room.

The Dining Room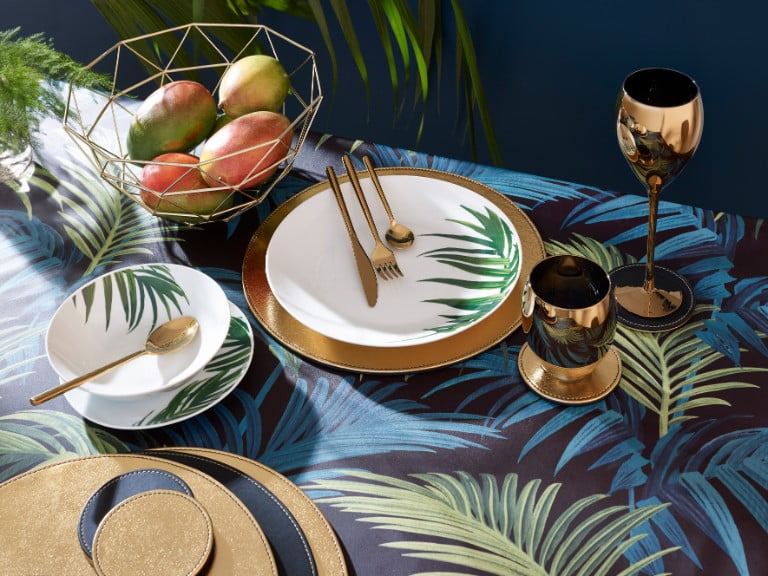 I love the idea of having a theme when having guests round for dinner and I feel that the botanical theme really works well in this environment. There are so many details that go into tableware that you could really play with here. I mean who even knew that gold cutlery was something that I needed in my life! The hanging plants are such a great idea and pair perfectly with the beautiful leave print for the wall. I love the idea of having plants and natural things in the dining area or kitchen as this reflects my ideal relationship with food. The plants are also easy to fit into other themes in other rooms so are never a bad investment!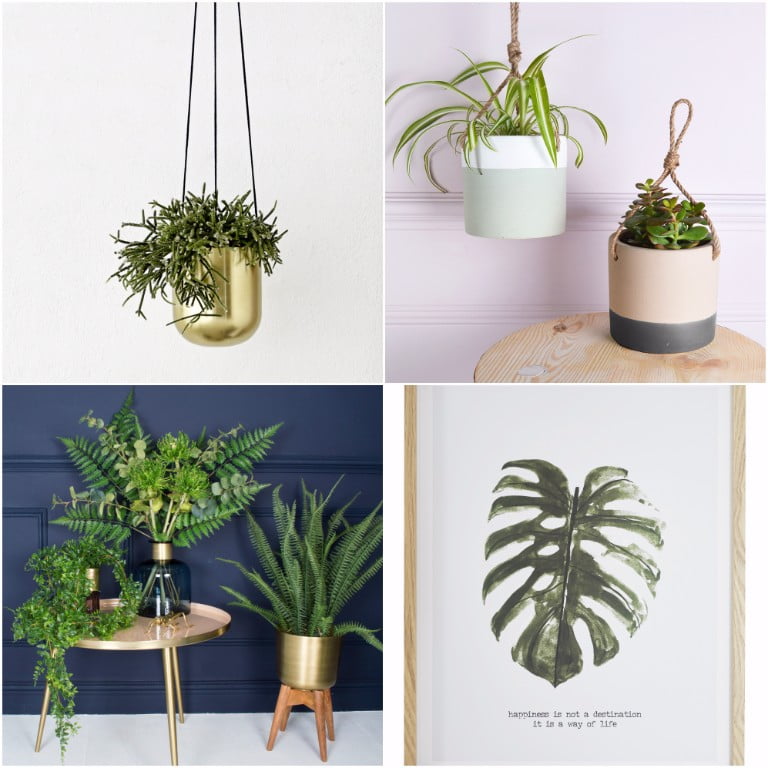 Has anyone else brought the botanical theme into their home? I would love to see some and share some inspiration. Now excuse me whilst I go to Ikea and bankrupt myself by buying too many plants!
Until next time…