When we heard about a couple, Nick and Jo, who were creating a bedding company based on luxury products without the luxury price tag, we just had to get in touch and find out more! Their company, Bedfolk, launched this weekend and is looking to be hugely popular. The products look incredible, come in the most lovely colours and are everything you would want in classic bedding that stands the test of time.
We hope you enjoy hearing about their interesting journey and the reason why they started on their bedding journey…
What was your biggest inspiration behind creating your own bedding company?
"We've been working together in various capacities for a number of years, whether project managing the renovation of our flat, or running a little side business buying and selling 20th Century furniture, so we knew that we worked well together. The bedding bit really came about through our own experience shopping for our first flat. We found the whole process confusing and uninspiring, and as fans of buying quality products that offer good value for money, we didn't really feel like there was anything on the market that fitted the bill."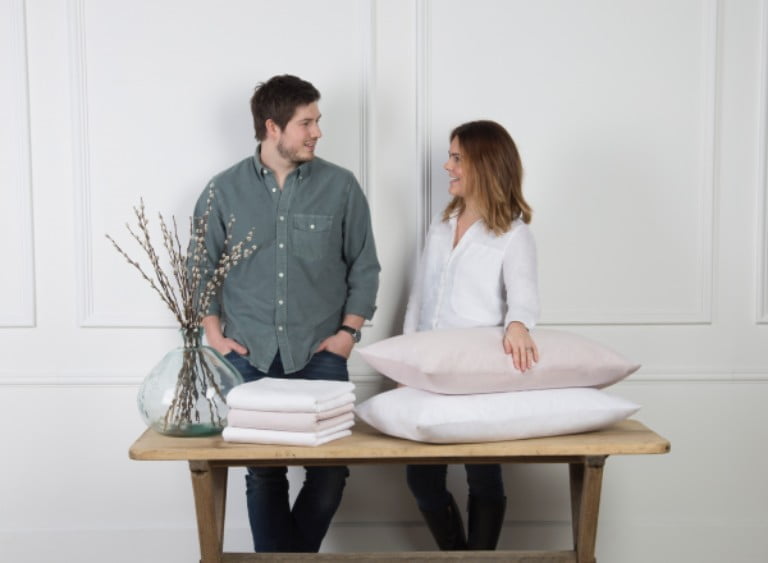 What makes your bedding different from others already out there on the market?
"We've tried to make buying our bedding a straightforward and enjoyable experience. Rather than pushing the usual gimmicky marketing like high thread count, or Egyptian cotton, we went back to basics when starting out on our journey. We've learnt so much about the industry, how bedding is made and the huge array of variables that can impact the final product.
We've tried to focus on what people care about. In terms of the product range, that really means aesthetic and hand feel. We have three styles retailing at the same price – Relaxed, Classic & Luxe – all with distinct looks and feels. All three styles are made from the same high quality long staple cotton, are ethically made and expertly woven in Portugal, and are Oeko-Tex certified (a stricter standard than Organic). Those are the things that matter, and you really can feel the difference!"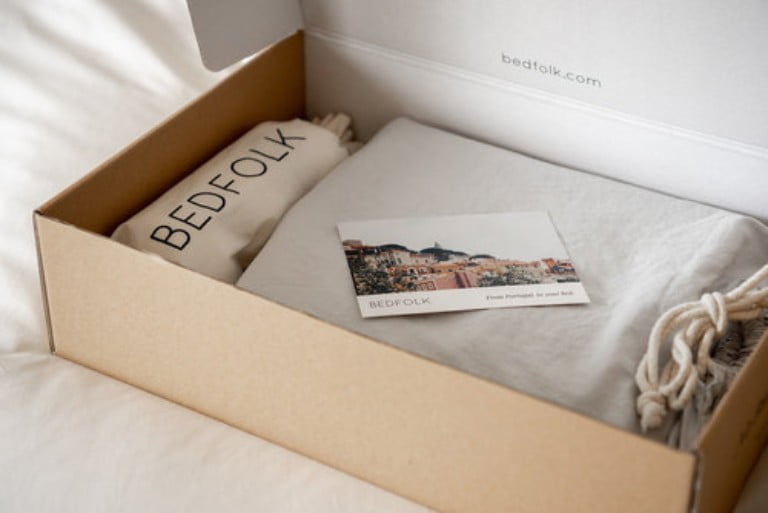 What have you enjoyed most about the experience of setting up your own business and sourcing/developing your own product?
"The best part has been the experience of developing our own products. From sketches on the back of a napkin, to samples coming through the post, to spending time with master weavers in Portugal, and finally seeing the bedding that we designed arriving a couple of weeks ago."

What was the most challenging aspect?
"Probably the hardest thing so far has been the long period of time with limited affirmation. There's no boss to tell you you're doing a good job, and with such a long pre-launch period, there's been no sales to cheer (yet!). We've tried to celebrate the small wins, like finalising our bedding design, placing our first order, gaining followers on Instagram, and having people sign up to our mailing list."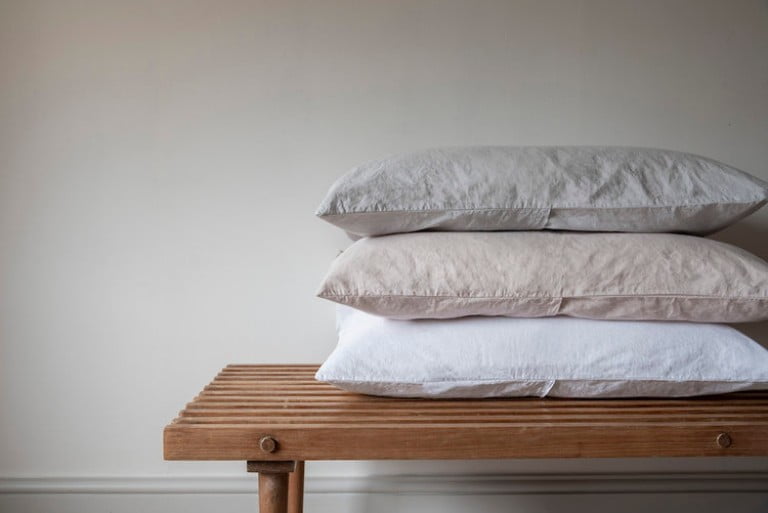 If you could do it all over again, would there be anything you could change?
"We'd have taken a holiday after giving up paid work! In all seriousness, there's nothing huge we can pin down that we'd do differently. We've made tonnes of mistakes and learnt a huge detail, but that's all part of the learning process and there isn't a manual out there to prevent them. We've tried to utilise as many resources and contacts as possible. Business-related podcasts are amazing as they are so up-to-date, and we couldn't speak more highly of our Local Enterprise Network."
Lastly, what can customers expect from your brand and your products?
They can expect a brand that cares deeply about its products and its customers. We've spent more than a year seeking out the best partners to work with and developing our bedding, testing literally hundreds of variations of cotton to find the formula that offers the optimal trade-off between quality and price. As a result, we're confident that for the price there isn't better quality bedding on the market.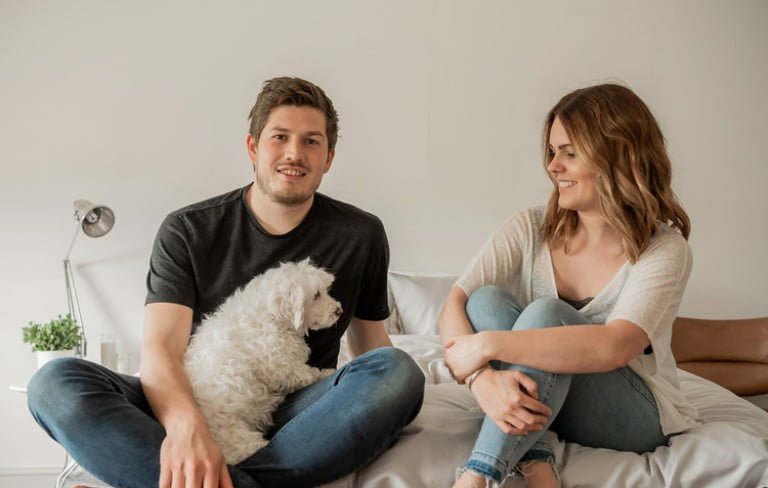 Available now from www.bedfolk.com