The feeling of getting into bed with fresh soft bedding is one of the best feelings. However, getting round to stripping the bed and putting fresh bedding on is usually time-consuming. Worst so, if you're like me, sometimes I forget to put new bedding on and before I know it, it's half 10 and I want to get into bed – so annoying!
Anything that speeds up the "fresh bedding" feeling is exactly what I need. When the team at The Fine Bedding Company got in contact and asked if I'd like to review the Night Owl Coverless Duvet, I couldn't say no. They very kindly sent me a duvet and matching pillowcases to review and keep for free.
The thought of a coverless duvet straight away raises a few questions. Is it soft? How will all the fluff on it stay there? Can I wash it at home easily? Does it even look nice? All of these were answered as soon as I had a proper read of this coverless duvet.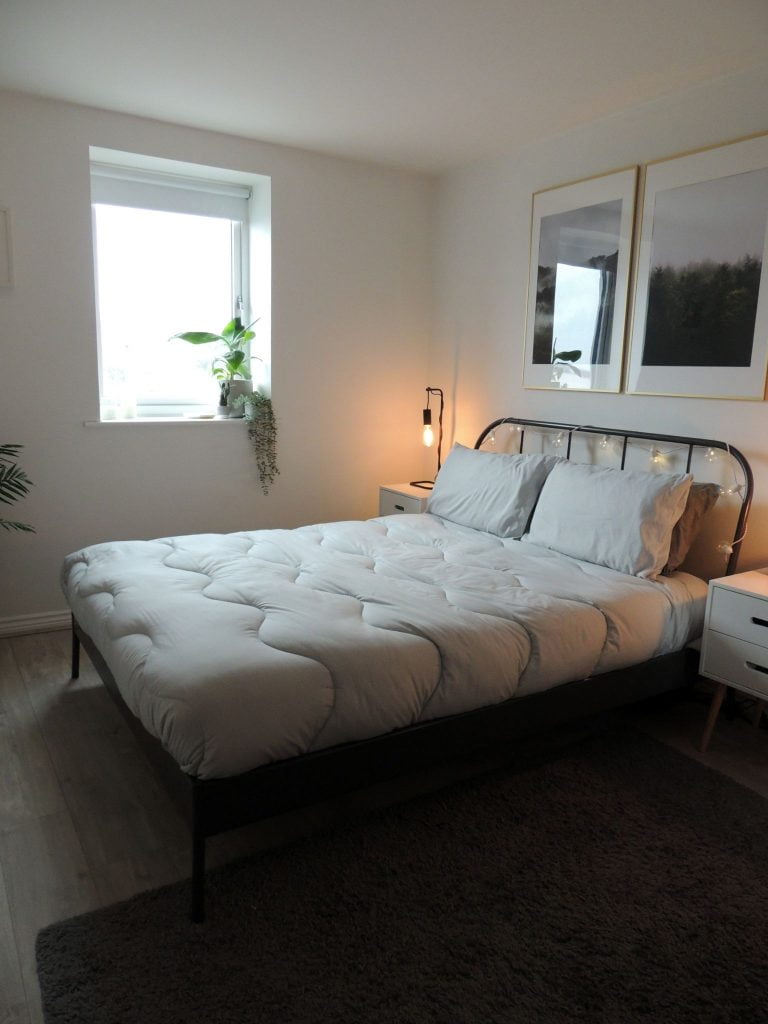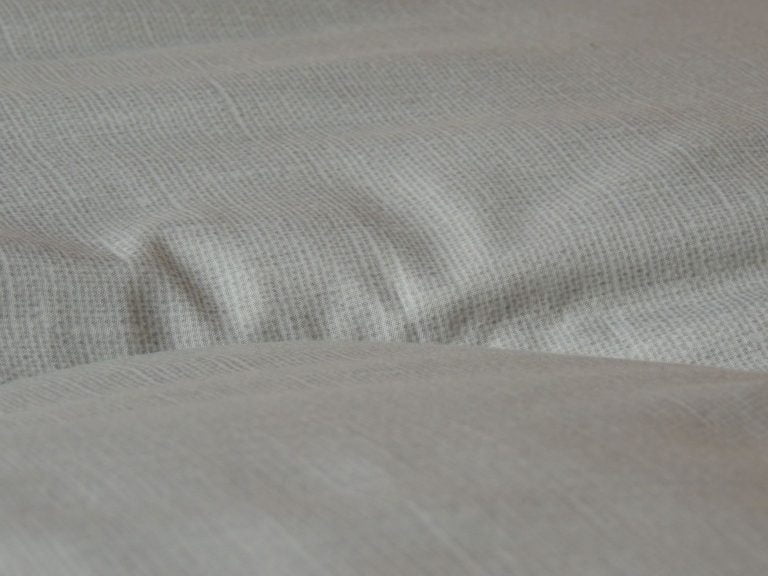 First of all, it really is a duvet without a cover. I think the nearest thing it could compare to is the American comforter, but this is specifically designed to be used as a duvet. My Night Owl Coverless Duvet is king-sized in a 10.5 tog, offering year-round warmth.
Usually, a 10.5 tog duvet is pretty heavy (my winter one is) but this duvet is surprisingly very light-weight. The duvet is filled with 100% Smartfil Microfibre which is from recycled PET bottles. Normally, I love heavy duvets but this is so comfy and still nice and warm.

The first thing I noticed when taking it out the duffle bag was the softness of the material. It's made from super-soft microfibre with the colour printed all over it. I went for the cloud grey which is nice and bright and the edges are in white. The printed design has light white dots across the entire duvet, making it look textured – even if it feels silky soft.
Combining the softness and the light-weight fibre fill has made me not want to use my old duvet with a duvet cover. Even more so when it comes to the day it needs washing. The duvet fits perfectly into the washing machine and dries in around an hour and a half. So so quick!
There are 6 colours to choose from including a crisp white seersucker (which features a lovely texture) to a dusk pink. It's good to see the duvet in multiple colours as it's an easy way to inject a bit of personality into a bedroom.
If you want to go for something a little different, have a look at the Natural and Herringbone Collections. They both offer a variety of different colours and weave designs.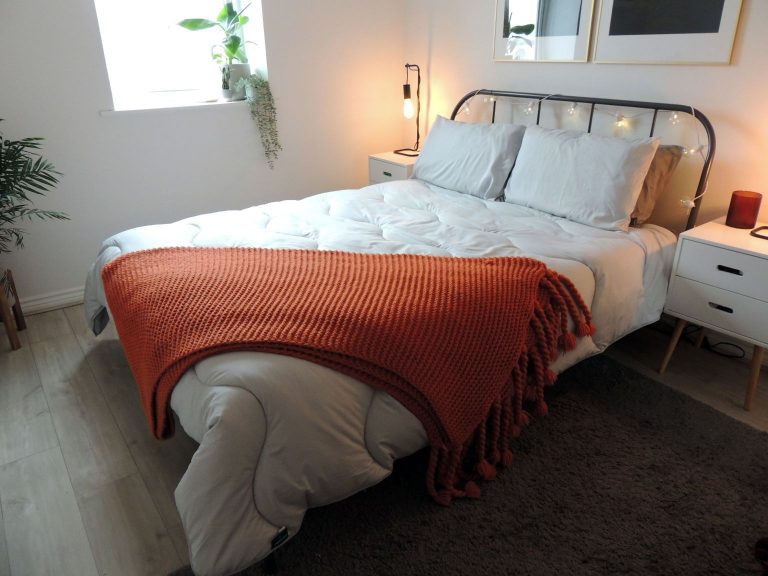 So, should you buy it?
I'm seriously impressed with this Night Owl Coverless Duvet and very pleasantly surprised with the quality of the materials. It's incredibly soft, lightweight and looks brilliant. I feel this will work brilliantly as an everyday duvet for everyone.
Without a doubt, I'll be buying another one specifically for my new guest bedroom. Very tempted to go for the waffle version as that looks SO good!
The Night Owl Coverless Duvet is available from The Fine Bedding Company, priced between £30 and £55. You can view online here finebedding.co.uk