As you can probably guess, Laura and I are big fans of homeware from the high street. Not only is it usually accessible, there are so many different varieties to choose from. We received the latest Spring/Summer 2018 Homeware collection from Tesco and had to share it with you all!
I've spotted so many great items in Tesco recently and I absolutely love the styles. From the luxury Fox & Ivy ranges to the stylish furniture which would look great in any home. In this post, I feature some of my favourites from each of the collections which I hope you will like! These are now all available in-store and online.
Capri
This collection is contemporary, Scandinavian inspired and extremely stylish. From the bright pops of colour and the geometric shapes, this collection can easily update your look. Featured in this collection is the Eloise Sofa, made from 100% leather and comes as an armchair, medium and large sofa. Ideal for smaller flats or large homes!
There is a whole host of home accessories in this collection including the desk lamp (which I so need), bright colourful bedding and the vases. The geometric styling of the vase is a must-buy from this collection.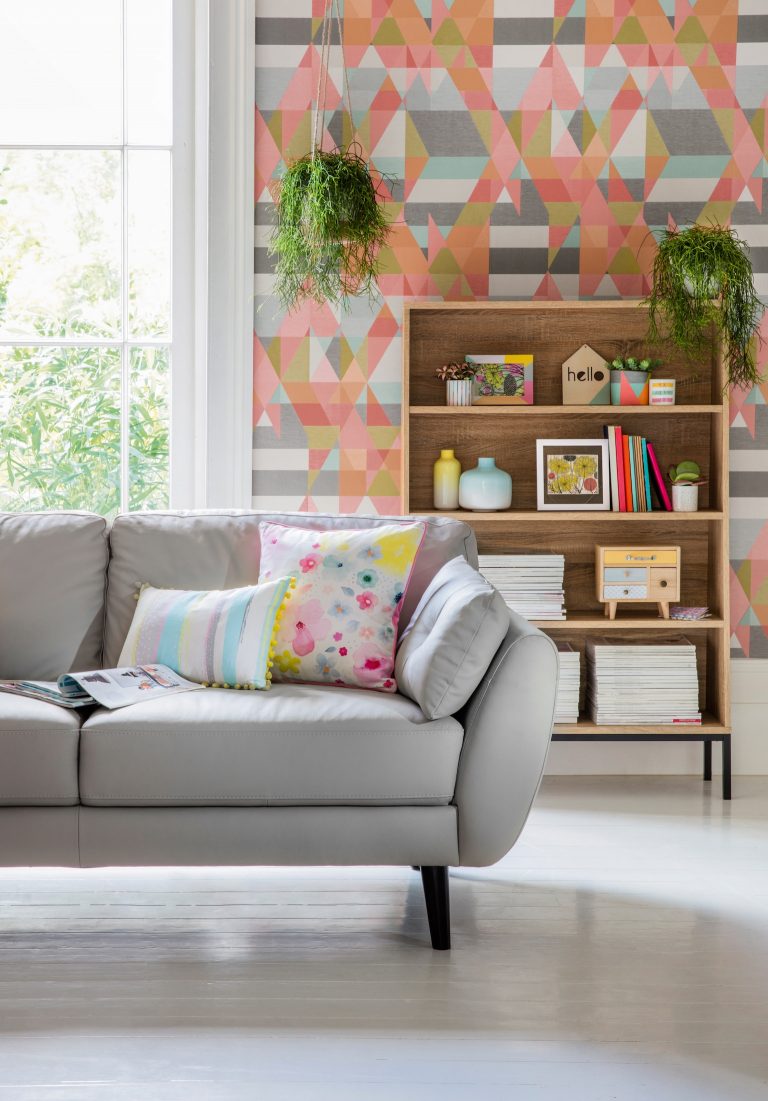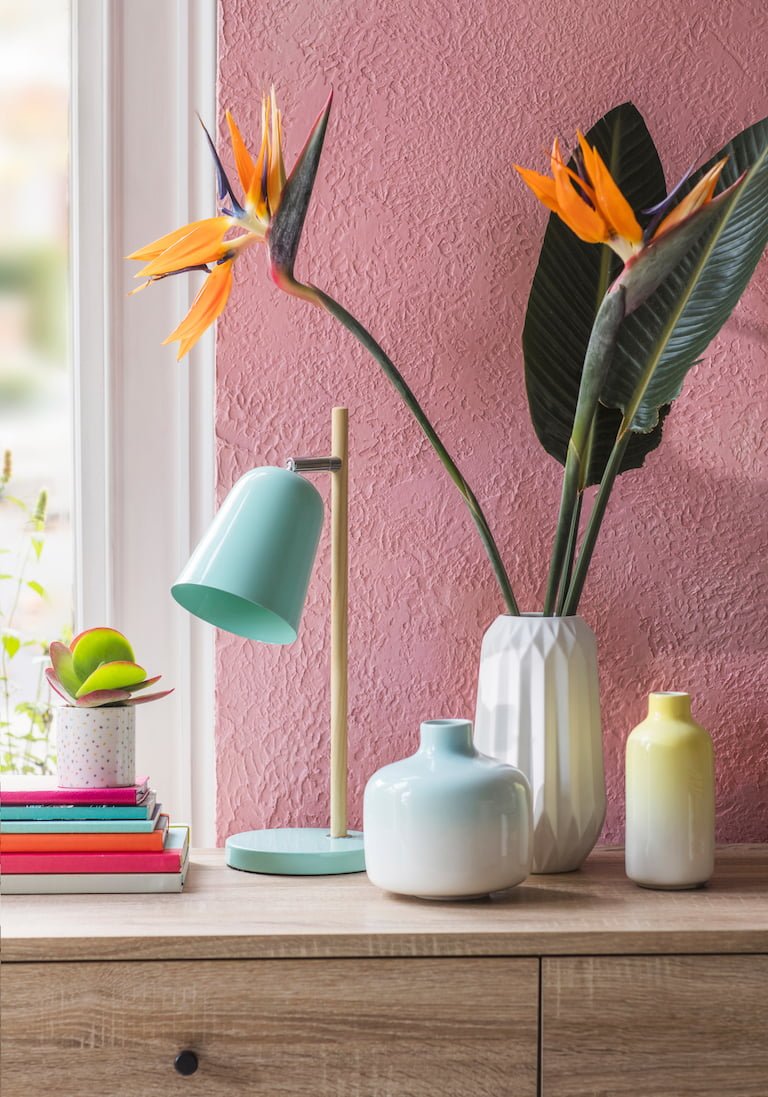 Willow
If you love the rustic look with a modern twist, the Willow range is perfect for you. It features a palette of muted colours, traditional patterns and hand-drawn natural motifs. With a hint of the country style, this look is timeless.
The furniture in these styled images could also be seen as Scandi inspired, especially that bed frame and side table! There's a selection of lovely vases and soft cushions in a variety of light neutral styles – perfect for summer!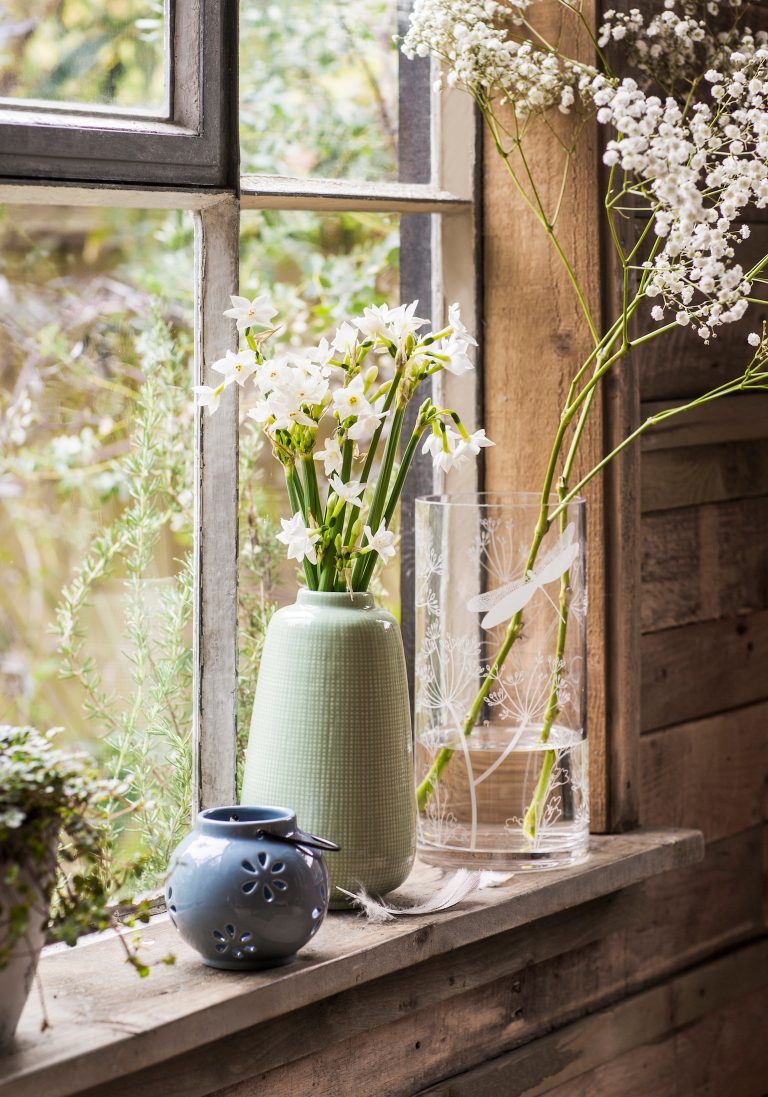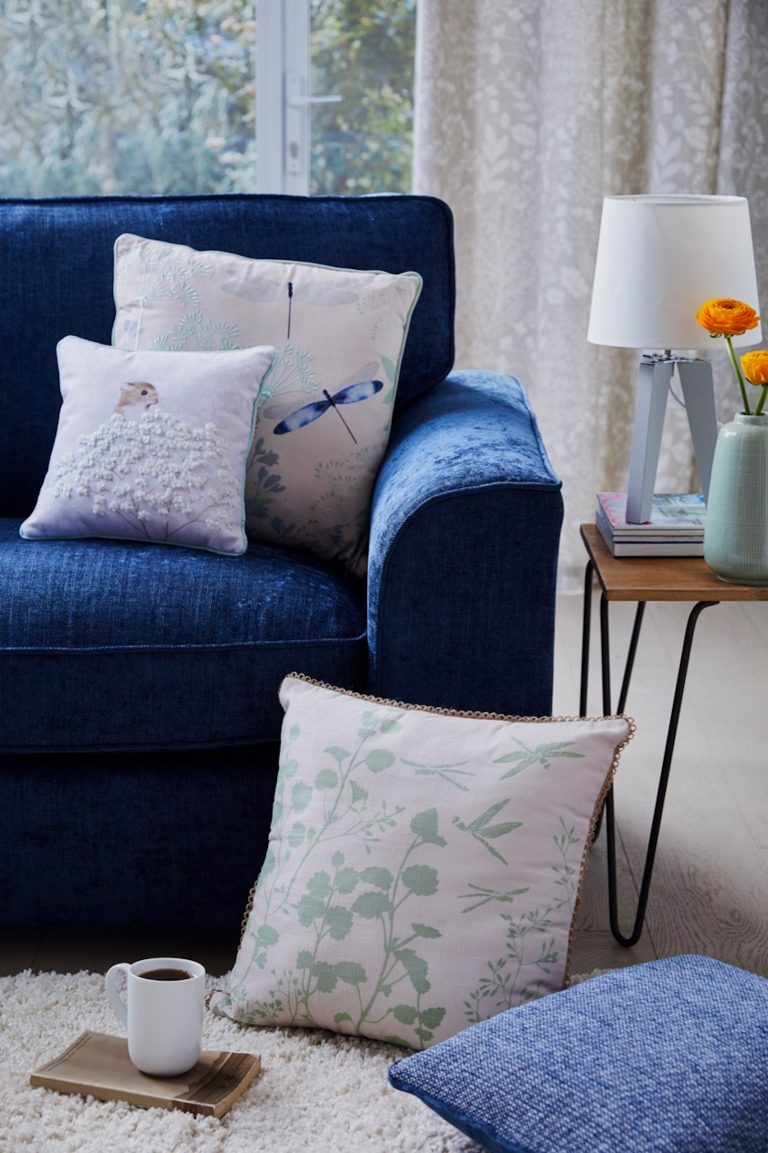 Fox & Ivy
Fox & Ivy is the premium homeware brand, exclusive for Tesco. This collection feels like it's fallen out of an upmarket boutique homeware shop! The design team behind Fox & Ivy focus on making quality design accessible with rich colours and opulent fabrics perfect for the season.
For Spring/Summer 2018, there are two signature trends, Jardin and Soho. You'll find a range of exquisite pieces from bedding and vases to lighting and crockery to soft furnishings. The Jardin collection is a classic style with ornate detailing with a floral feel. The Soho collection is elegant and luxurious, with rich colours and exquisite design.
Whether you choose the Jardin or Soho collection, they both work perfectly together. This is the collection to buy if you love the 'boutique hotel' look!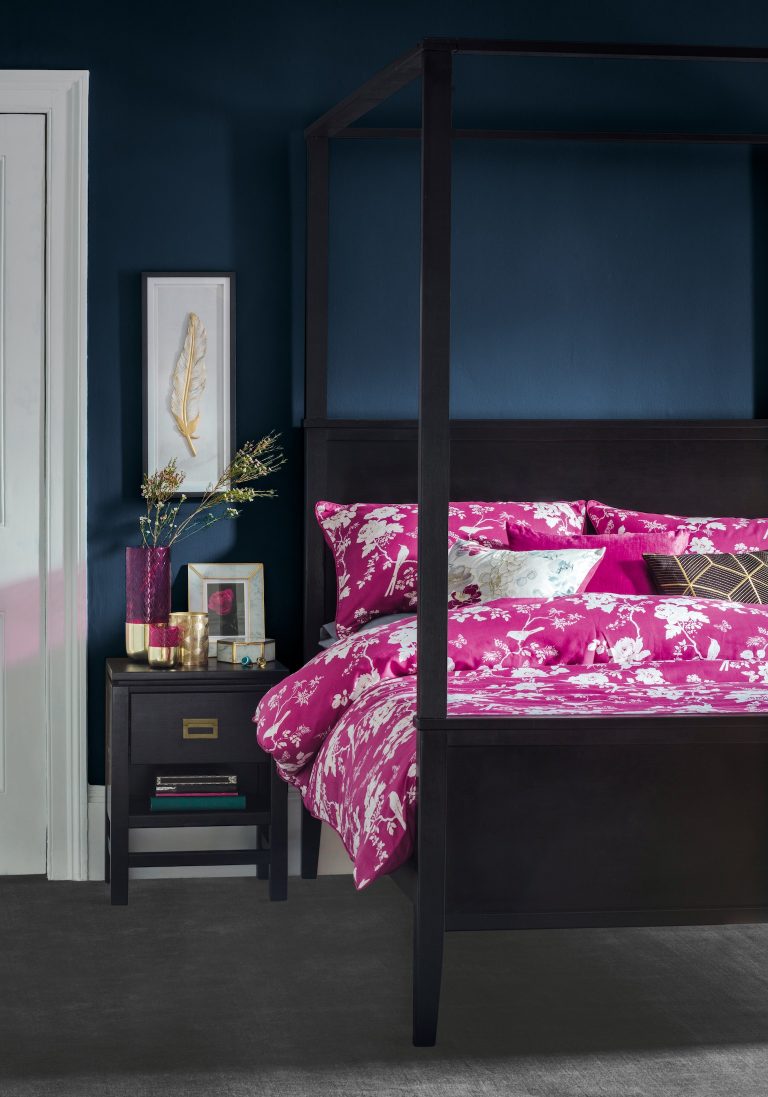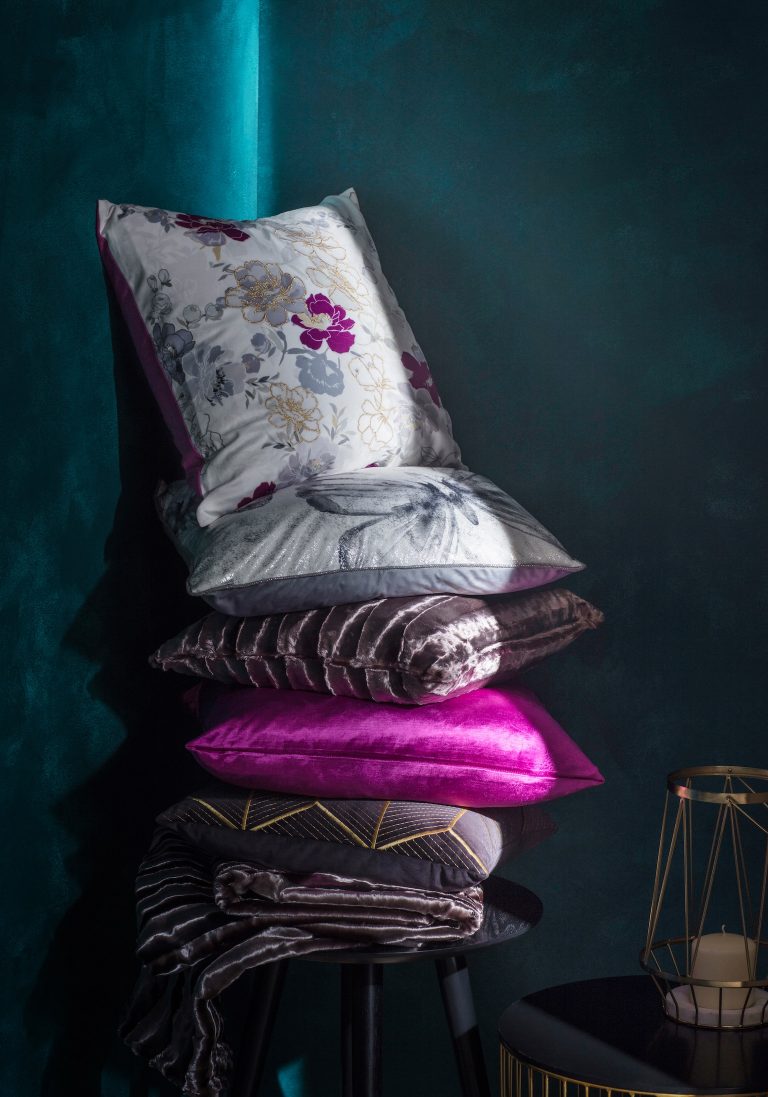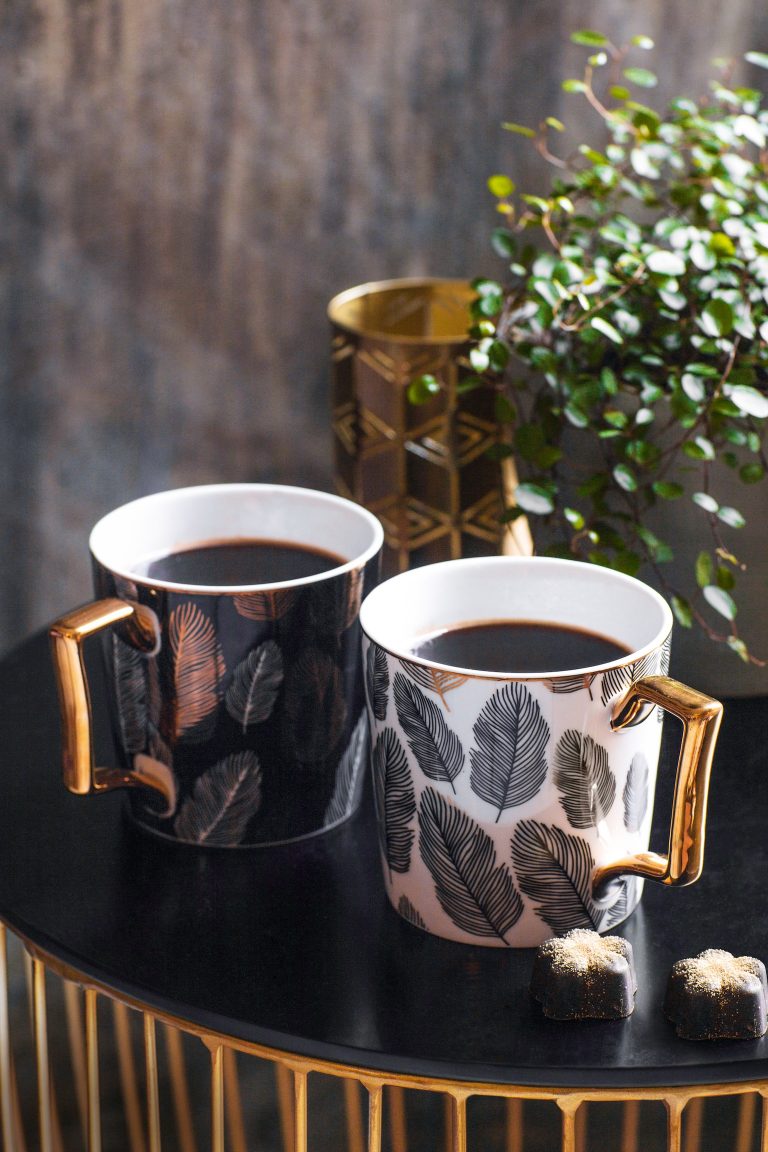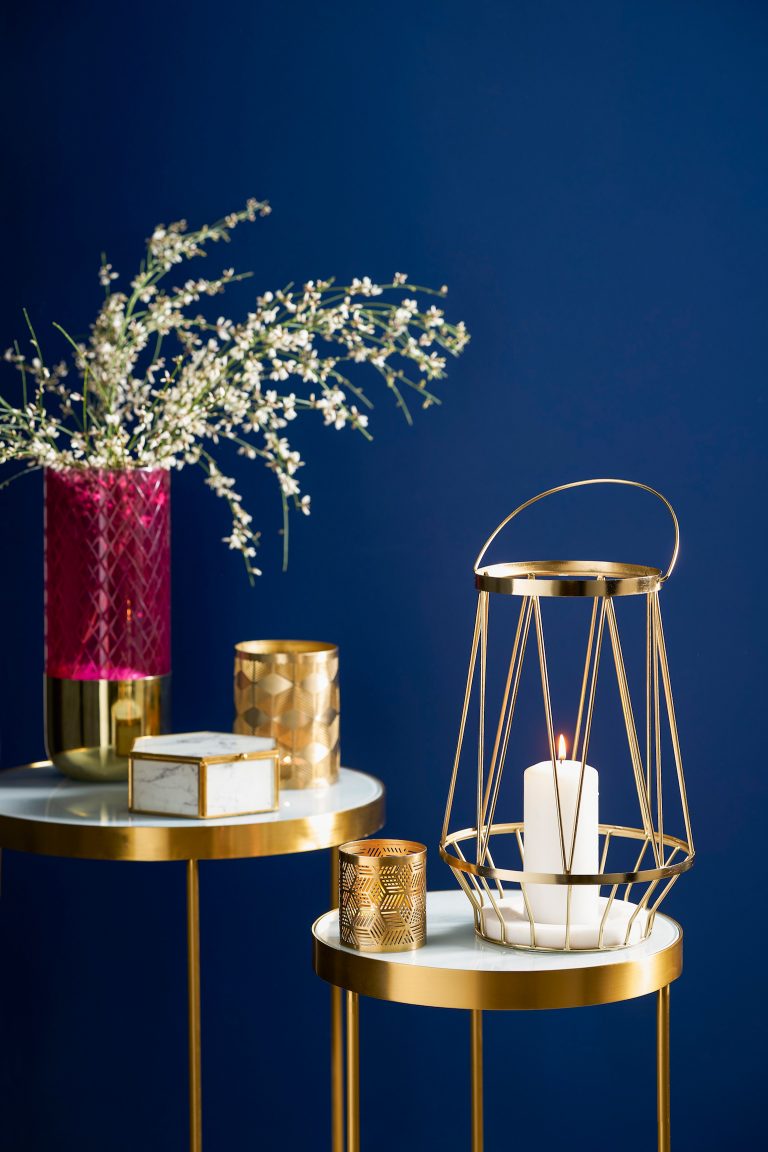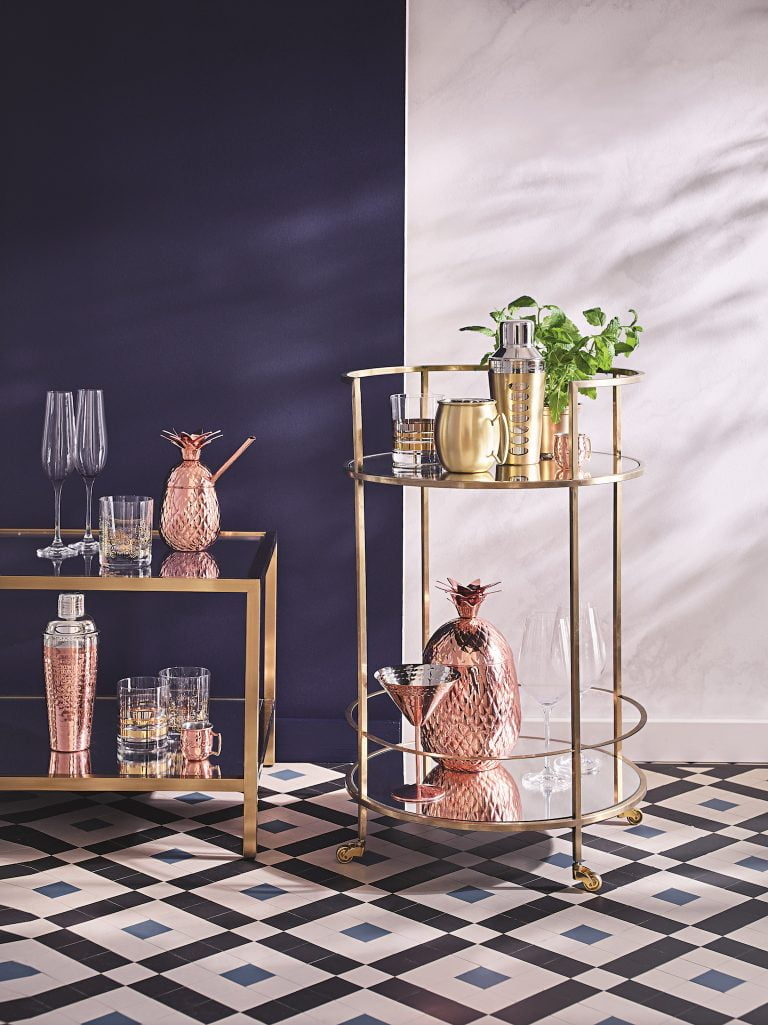 Tesco has once again surprised us with a broad range of quality homeware and fantastic prices. Perfect if you're moving into a new place or simply want to spruce up your existing style. We can't wait to see what Tesco launches later this year for Autumn/Winter!
The new collections are now available on Tesco.com and in-store. So next time you're doing the weekly shop, have a wander down the homeware aisles and take a look.
If you love this collection, you'll love the brand new Autumn/Winter 2018 collection! Click here to view!