With January over we are battling through the last of the winter months, this means that spring is around the corner and with it comes the new SS18 collections from our favourite stores. Anytime new collections come out it's always an exciting time.
I look forward to seeing what prints are around or what colours are becoming the focus of fabrics. This coming season looks set to be a good one and so you can get those wish lists made early, we've collected some of our favourite homeware pieces coming in the new season.
Lounge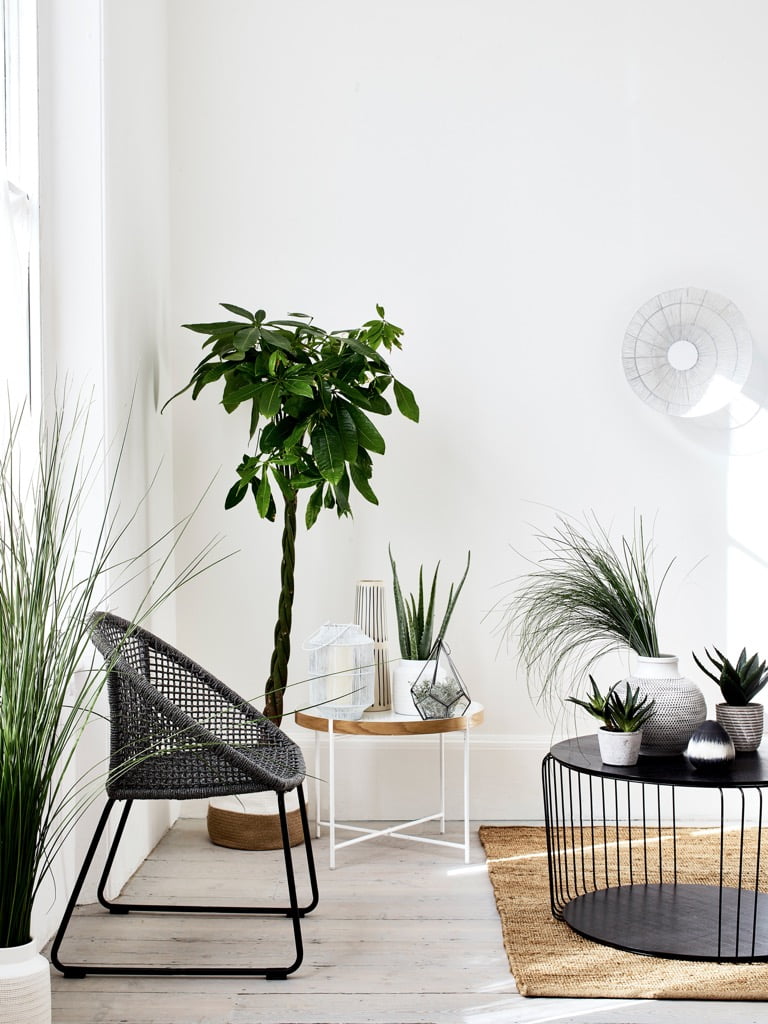 White walls and green plants may just be my favourite combo ever and good furniture is needed to complement this kind of space. I love the dark wick of this chair and how well it goes with this coffee table from Debenhams. You could even put the plants on the bottom and leave the top for some nice coffee table books to maximise the styling space. Those little potted plants are the cutest, I want every single one! – Laura

I'm really enjoying the warm oranges and yellows coming through in a lot of Dunelm's new range. It's a style that is in keeping with some of the trends from last year but just giving it a bit of an update. I love these Dalston Coffee Tables as well, very unusual and different from other coffee tables, a conversation starter for sure! And let's not forget that adorable llama cushion, maybe llamas are going to be the new flamingos? – Laura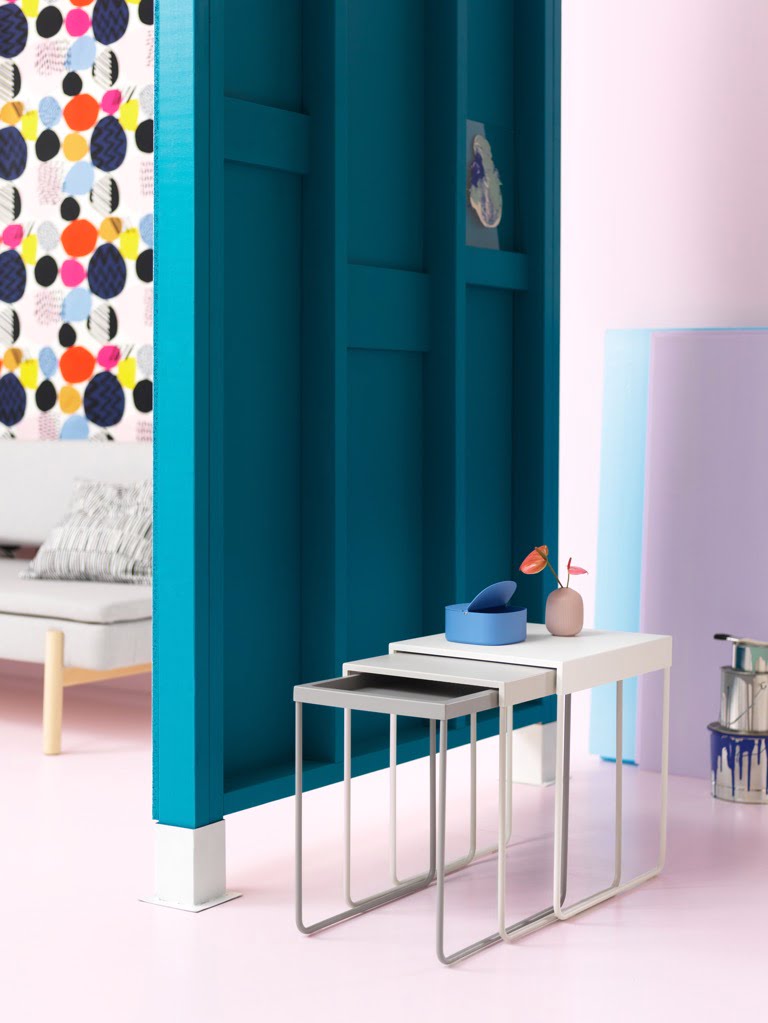 It's a new year which means new products from one of my all-time favourite stores, IKEA. Apart from stopping off for some delicious veggie balls, I always take the time to look round the showroom areas. For a while now, I've been wanting to replace my large rectangular coffee table with some nest tables. I've had my eye on a set for a while which was wildly out of budget and then here comes IKEA with a set so similar and less than half the price. This is the GRANBODA nest of tables £49 (in store in February 2018) which I absolutely love! They're powder coated and come in different shades of grey which makes them so unique. Plus, you can hide away the remote control on the smallest table as the top is slightly lower than the medium table – nice little touch! – Ricky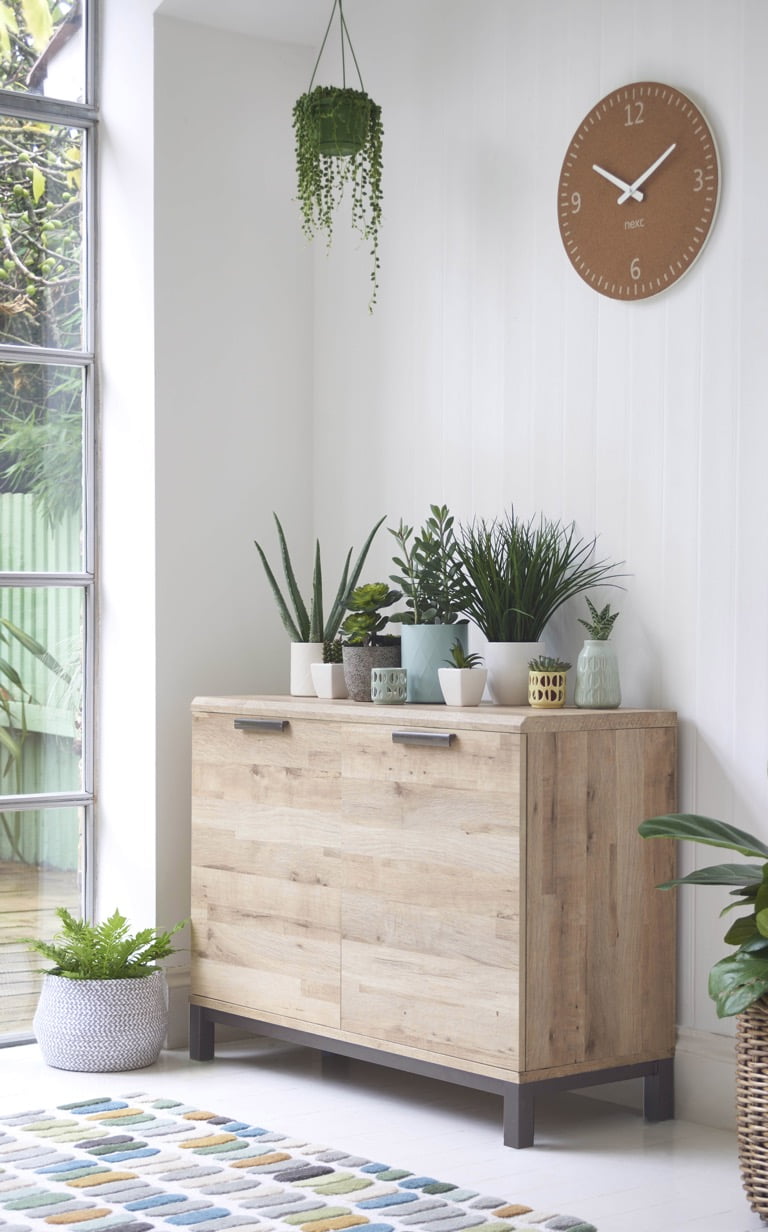 I'm really starting to enjoy Next home since visiting one of their larger stores in Westfield and seeing some of the pieces in real life. I can think of so many places in a home where this Bronx Sideboard would look amazing. The finish on this wood means it would fit many different colour schemes and looks fabulous with a big collection of potted plants on the top! – Laura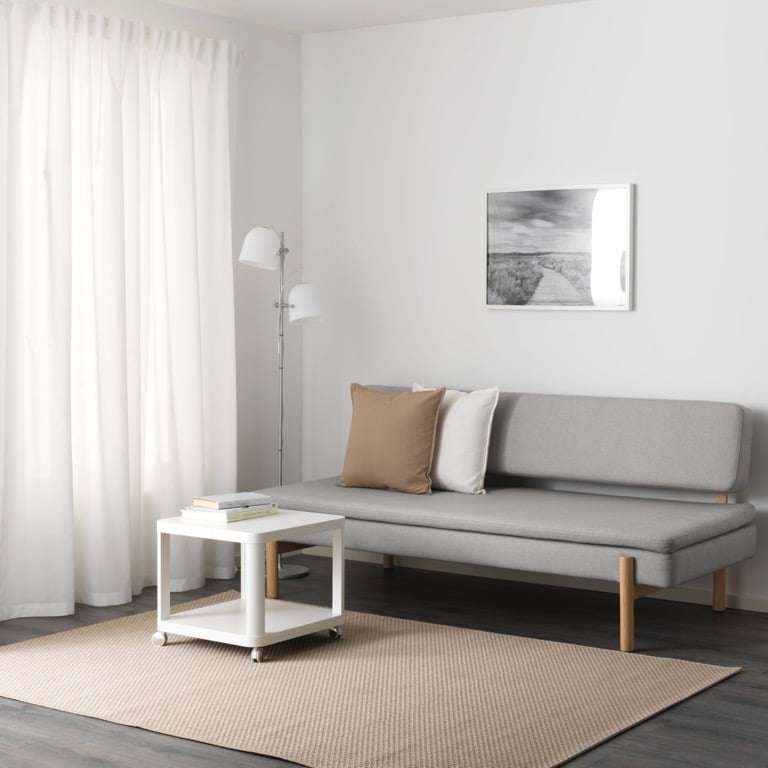 I'm sure you can guess without looking at the product link where this is from. IKEA just do simple furniture so well! I really like the legs on this YPPERLIG sofa and the minimalist design. This arrives in store and online in February 2018. – Laura 
Dining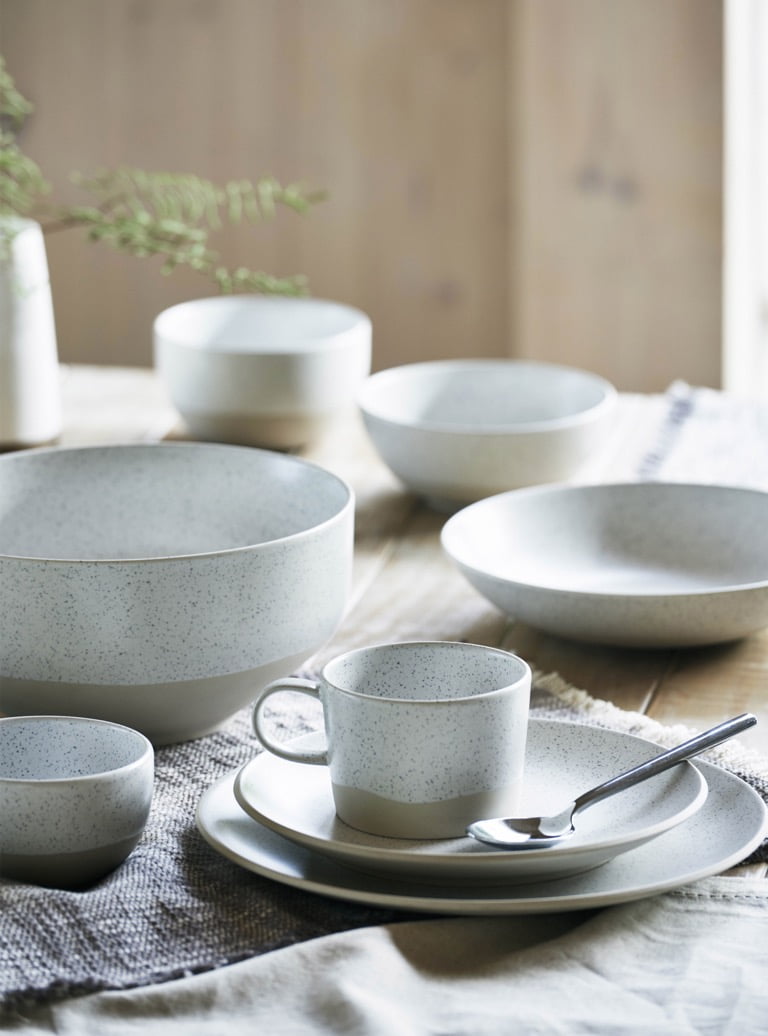 I've been seeing more and more 'natural' and non-white dinner sets in various stores recently. Personally, I do quite like the look of them, considering I'm solidly in the "dinner sets must be white" group! I recently discovered the Fairford Dinner Set from Next on my recent visit. The mix of the light white coating, specs of grey and the clear stone bottoms look really nice. I'm actually falling for stoneware now! – Ricky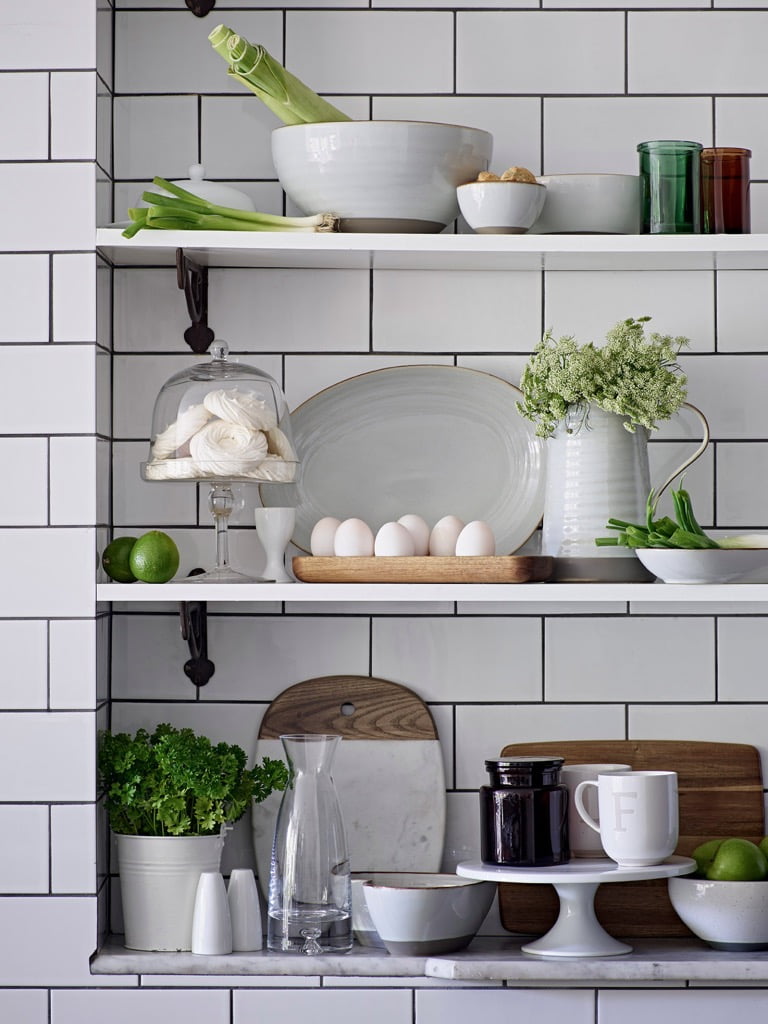 I have a problem. I buy way too many kitchen items. I don't need them but I want them and so my kitchen is becoming a bit of a mix-matched mess. What I should be doing is buying beautiful, neutral pieces like the ones shown here from M&S. That way, even if I buy from stores it would all match. Particularly the Retreat Serving Bowl and Oval Platter, going to be hard to convince myself they don't deserve a spot in my kitchen! – Laura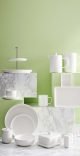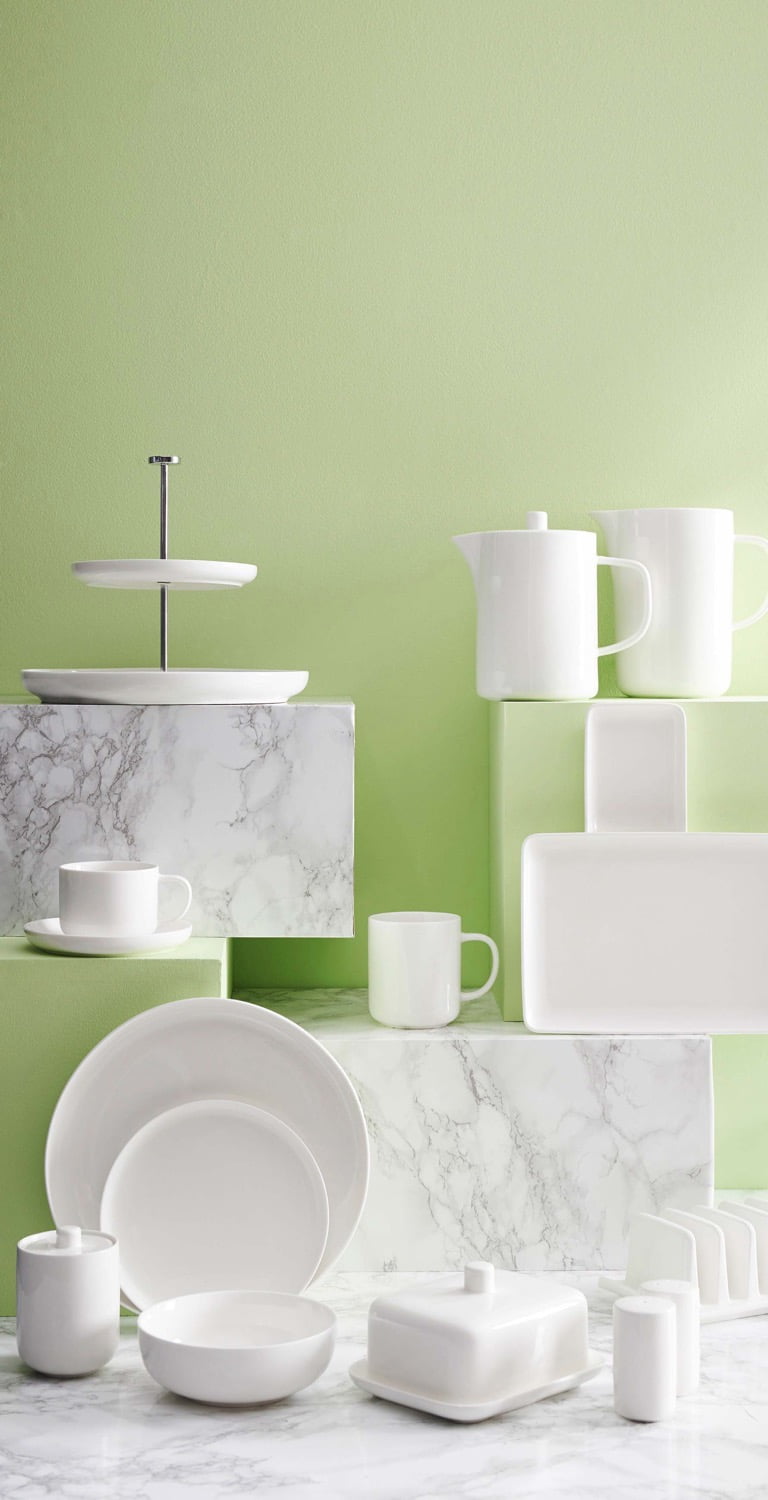 For those on a budget (students I'm looking at you), this Dinner Set from Wilko is a great starter pack. Not only is this super affordable, it's classic and will fit nicely into whatever pieces you decide to invest in once you start collecting more expensive pieces for your kitchen. It's a win-win really! – Laura
Bathroom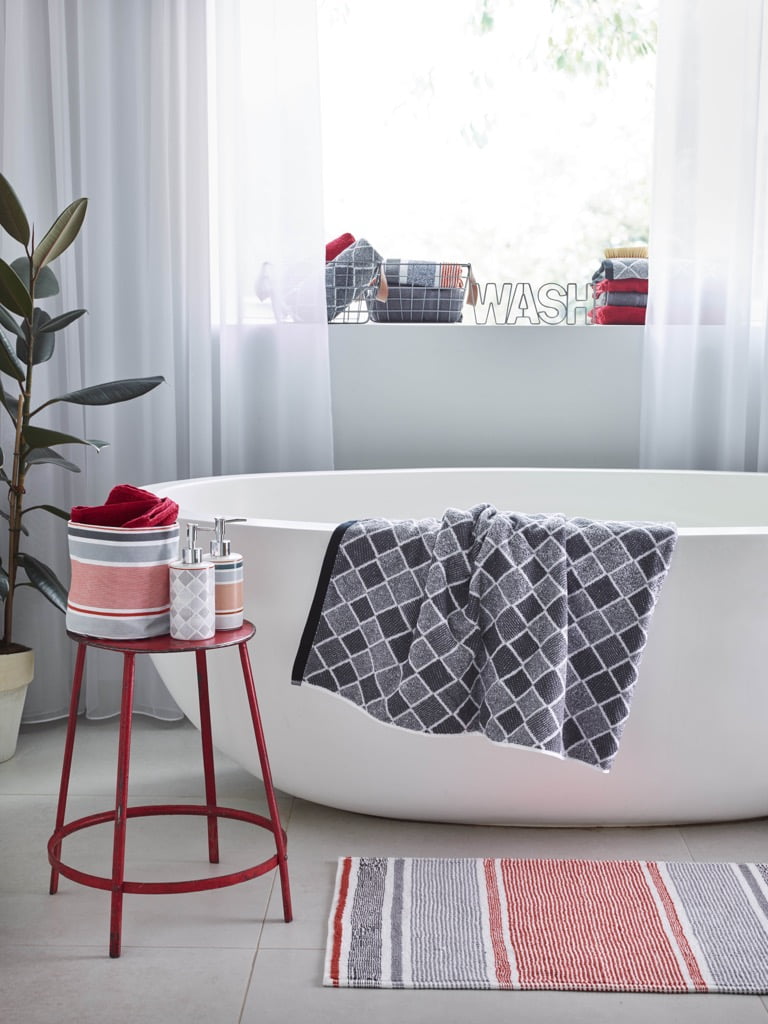 George Home may just be one of my favourite places to look around. We have a lovely big store close by to where we are based and every few months I take a trip over just to have a wander and a browse. I'm normally a much bigger fan of grey and yellow as a colour combo but I actually feel like the grey and red work very nicely for bathroom pieces. I especially like the 100% Cotten Pixel Print Bath Sheet and at only £9 why wouldn't you! – Laura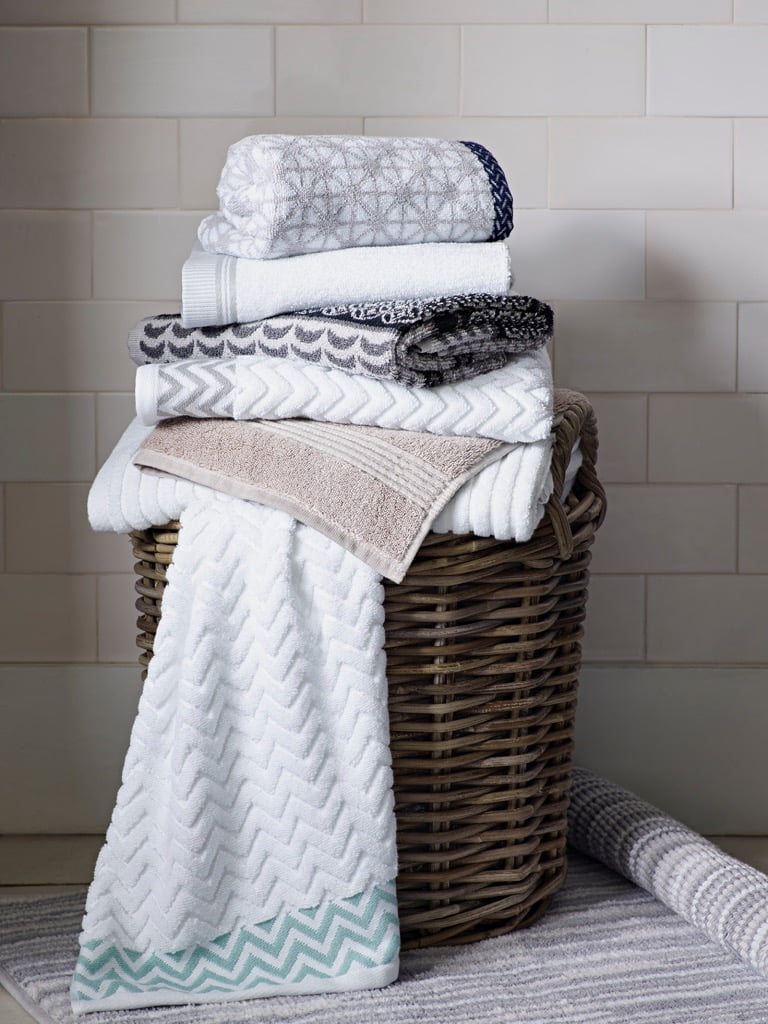 Towels, towels, towels! Make 2018 your year to treat yourself to some luxury textiles in your bathroom. I've always been told to invest a good amount of money in items such as towels and bedding as doing so, it will last a long time. Which to be fair, is completely true! When I say "invest a good amount of money", I don't mean hundreds of pounds! Take a look at Marks and Spencer, as they have such a great range. The collection of towels above are all different price ranges and have brilliant designs. I love the Duck egg chevron hand towel at the front and the Geo Star hand towel at the top. These can easily fit into any bathroom! Plus, I must by that grey skinny striped bath mat as it's a steal at £19.50! Looking for somewhere to store towels? The rattan basket featured comes in a set of 2 for £49.50 – Ricky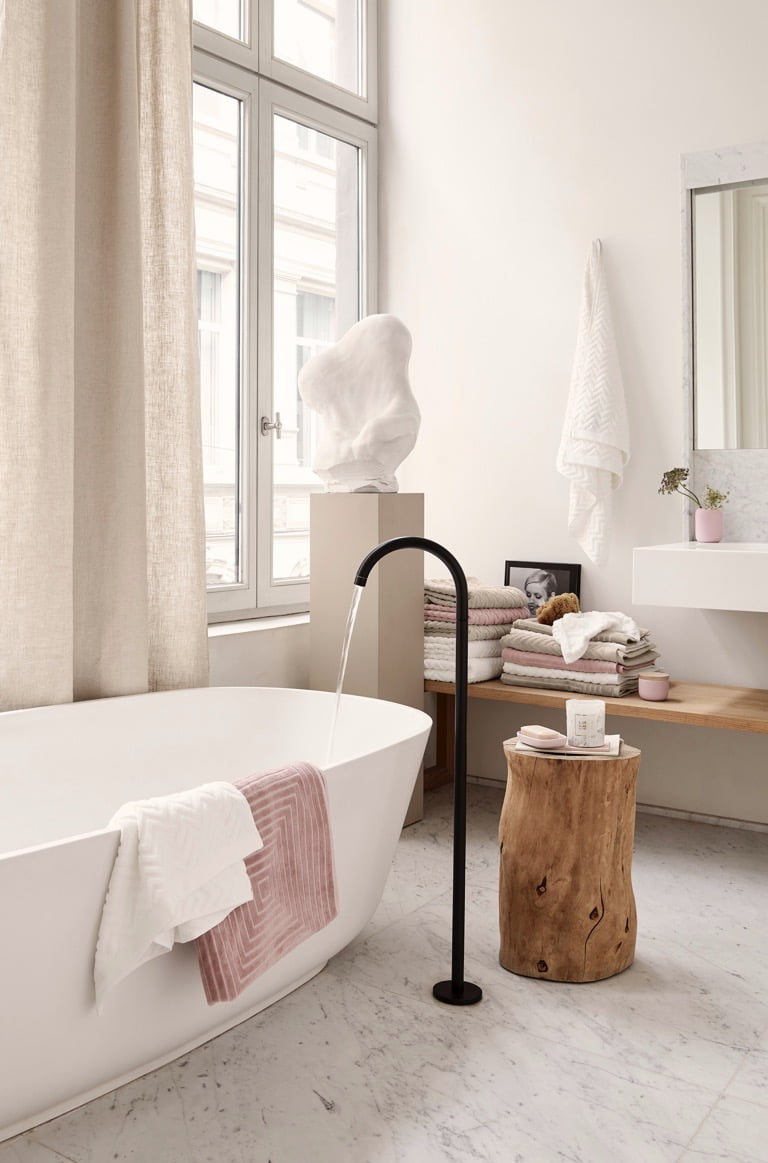 This. Bath. Is. Everything. The tones coming through because of the Jacquard-patterned Bath Towels from H&M make this one dreamy picture and makes me want to run a bath straight away. It's always nice to be able to have matching bathroom accessories too! – Laura
Outdoors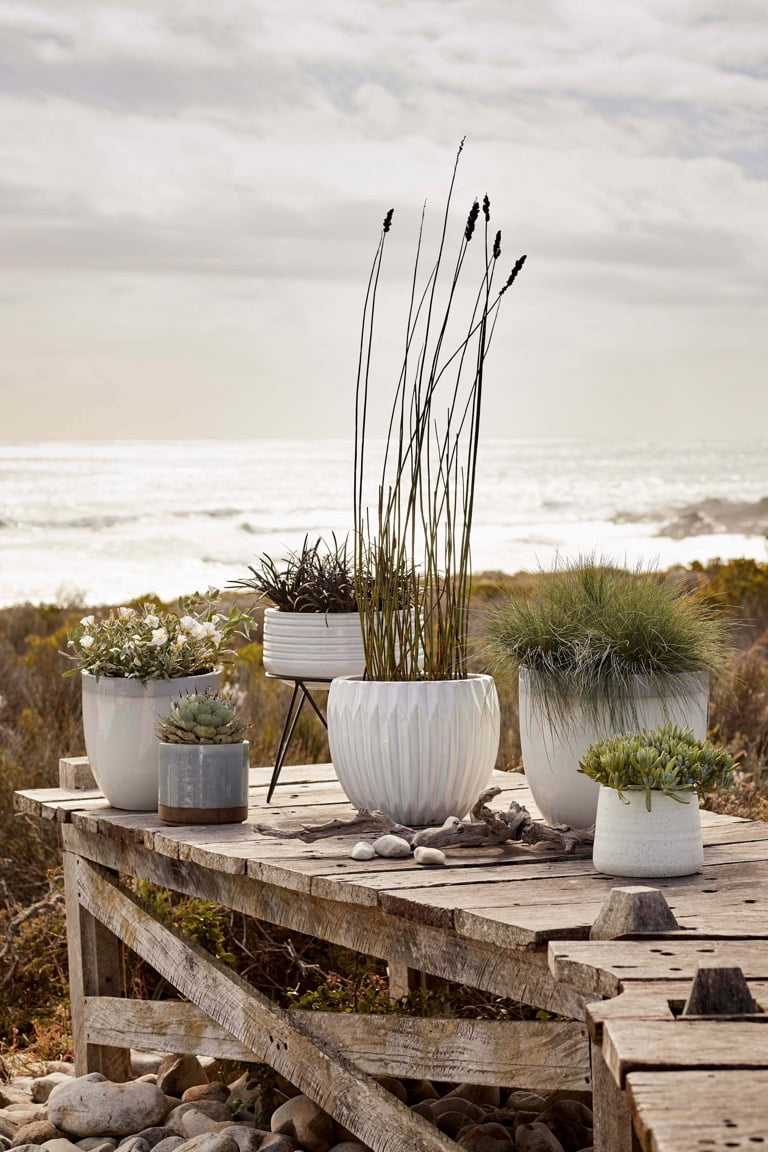 This summer my plan is to buy more pots for plants, especially outside. I have some hideous black plastic pots which obviously are a sight for sore eyes. I've thought about spray painting them, but that would only be good temporary! A few weeks ago I visited Dobbies and they were yet to get their S/S18 furniture and accessories on display (eager I know), so I had a little browse of their latest lookbook. There is so much nice stuff including a green wall kit which I NEED! They've also got a large selection of plant pots for all around the home in different styles. I love the selection of neutral colours in the image above and I'm definitely going to try and recreate it outside my office cabin in the garden! – Ricky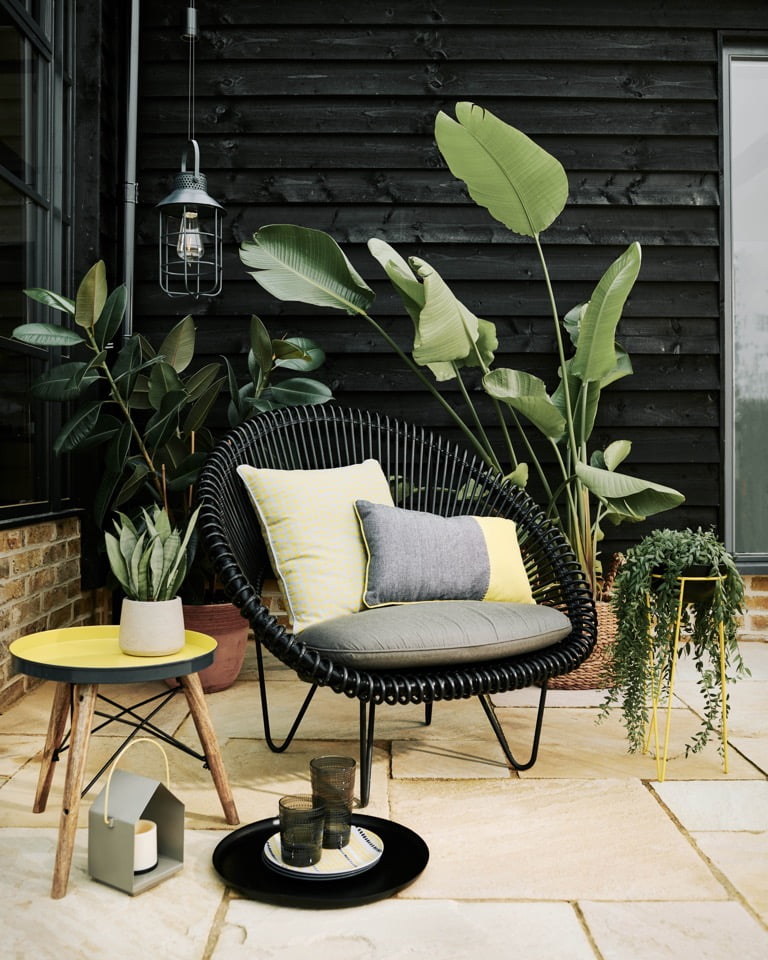 Look who it is again? My new high street favourite collection, Helsinki by Sainsbury's Home! This proved very popular in the comments on my previous post, so was very excited to be including it again. You can browse the current homeware range on the Sainsbury's Home website with the S/S 2018 items coming very soon. I can't wait till they're in stores! – Ricky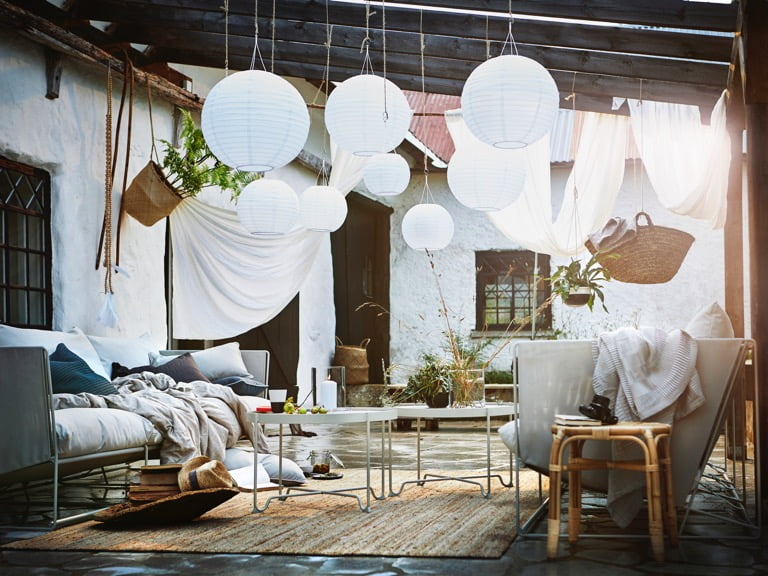 Now if this isn't a dream garden set up then I don't know what is. We had big plans moving into our home for our garden and this brings back some inspiration for me. I love the hanging lights and can only imagine how beautiful it would look at night time. Looks like somewhere I could enjoy a G&T on a warm summers night! Take a look at the brand new IKEA SOMMAR 2018 range as it has just arrived online! – Laura
We're looking forward to the longer days and more time spent in the garden. Let us know in the comments below what your favourite pieces are from the Spring/Summer 2018 collections!