I probably say this every year, but I'm really looking forward to the Spring/Summer 2019 collections from all the big online and high street retailers. This year there are so many beautiful looks from all the brands which can easily be mixed and matched with other styles to create a unique look.
I've noticed a big increase in the Cuban style, with vibrant colours and intricate patterns. This looks great when paired back with more neutral tones. There's an increase in the use of wood in furniture which is great to see. It's sustainable and can easily be recycled! Just ensure it's been sourced from sustainable forests, a stamp of approval from the FSC is a good indicator. Plus, wood adds a nice texture to items and looks so good!
Enjoy this round-up of some of my favourite must-have furniture and home accessories from Spring/Summer 2019! Do you have a favourite? Let me know in the comments below!
Argos Home
With the release of each collection, I am always surprised at the incredible on-trend style from Argos Home. It's minimal, quality and looks great. This year they have four collections, Global Monochrome, Stockholm Spring, Everyday Luxury and Coastline.
I have always loved the furniture available from Argos. From the beds to sideboards, there is so much on offer and all feature a modern aesthetic. The Novara bed featured below is now one of my favourites!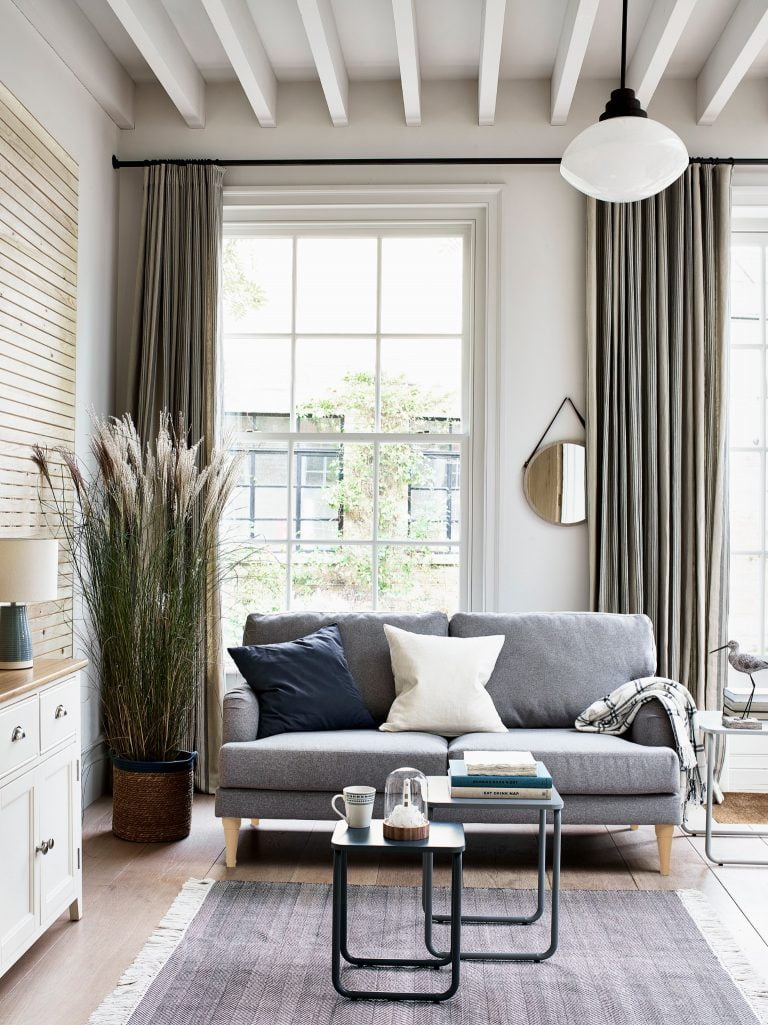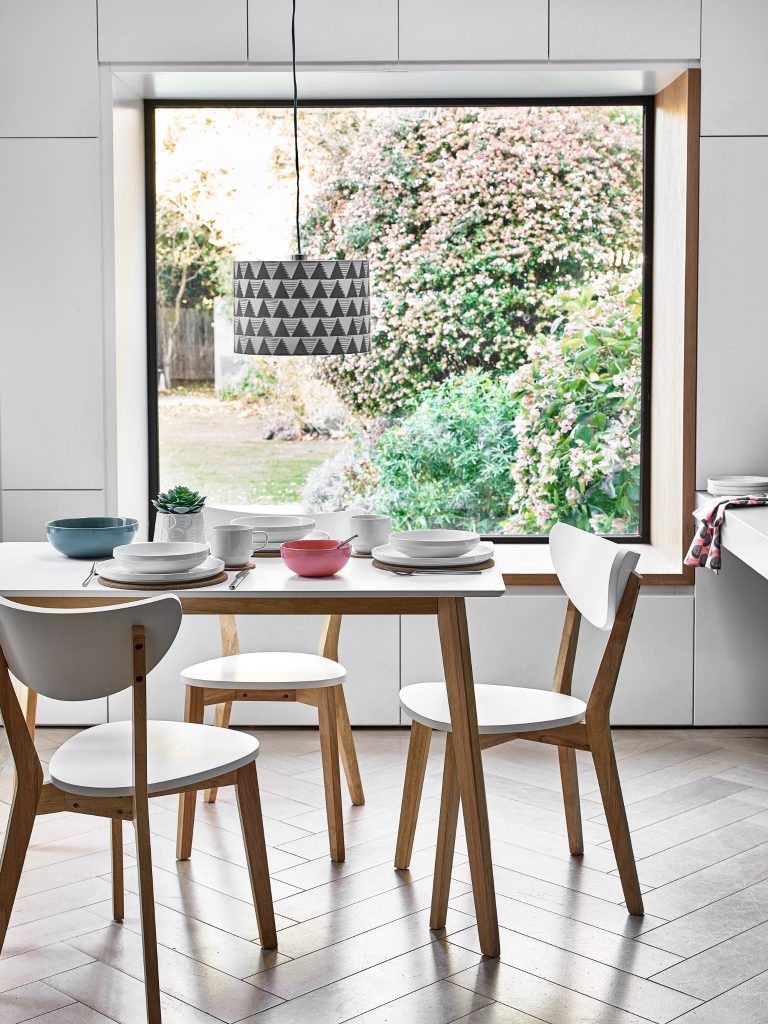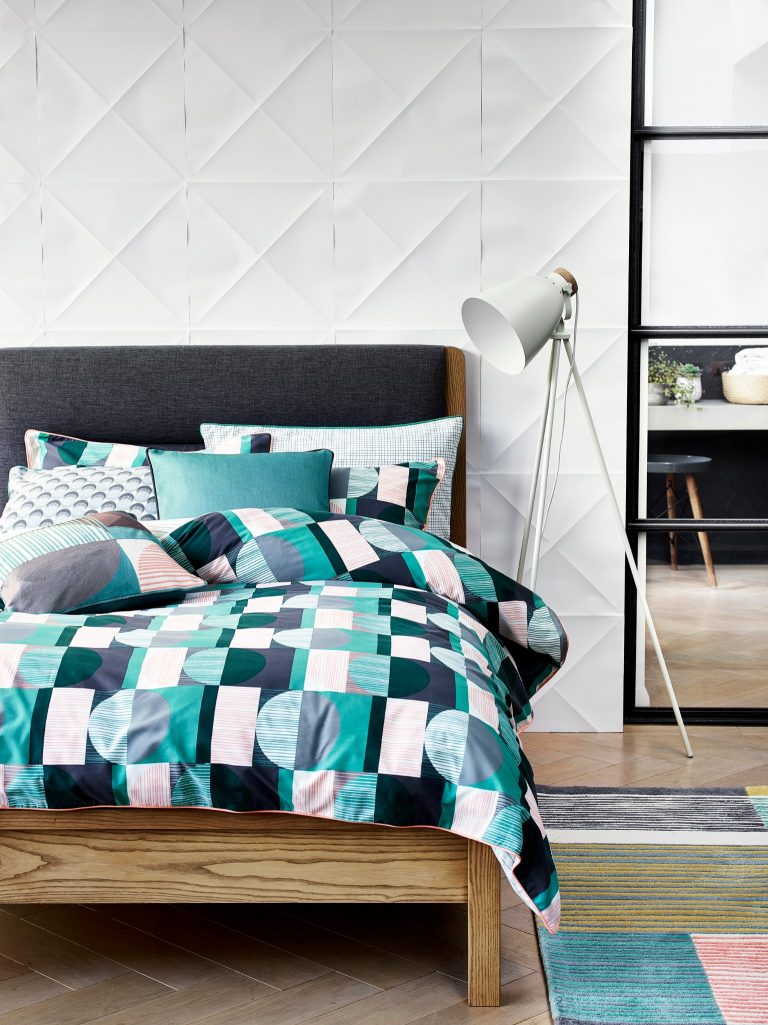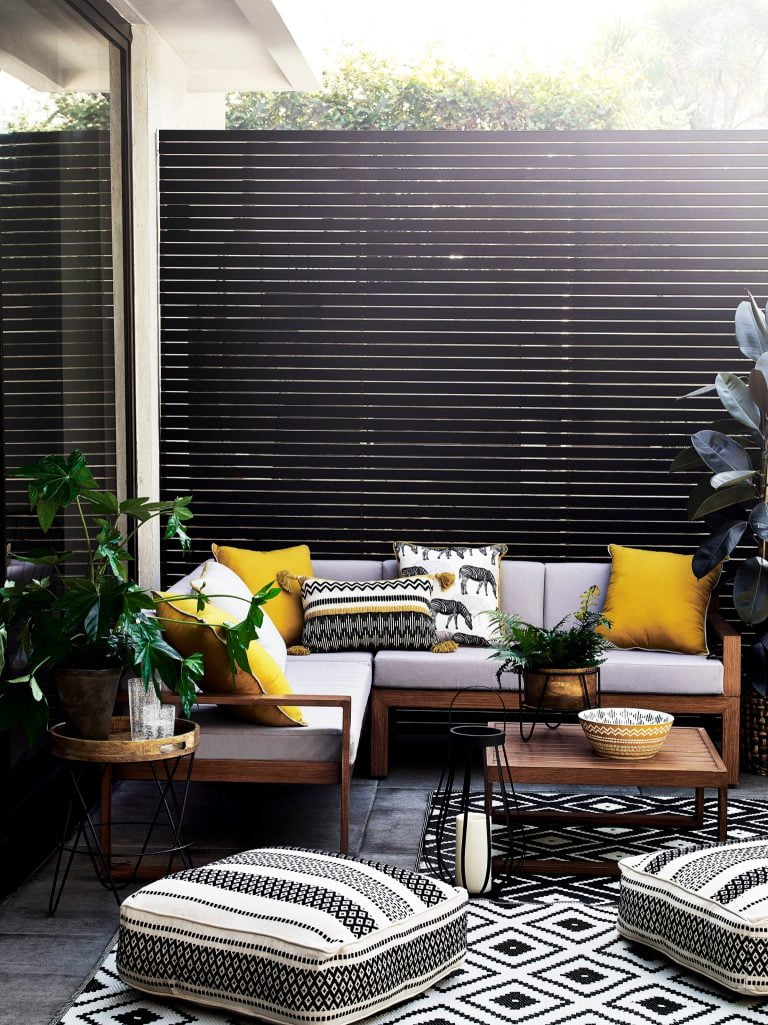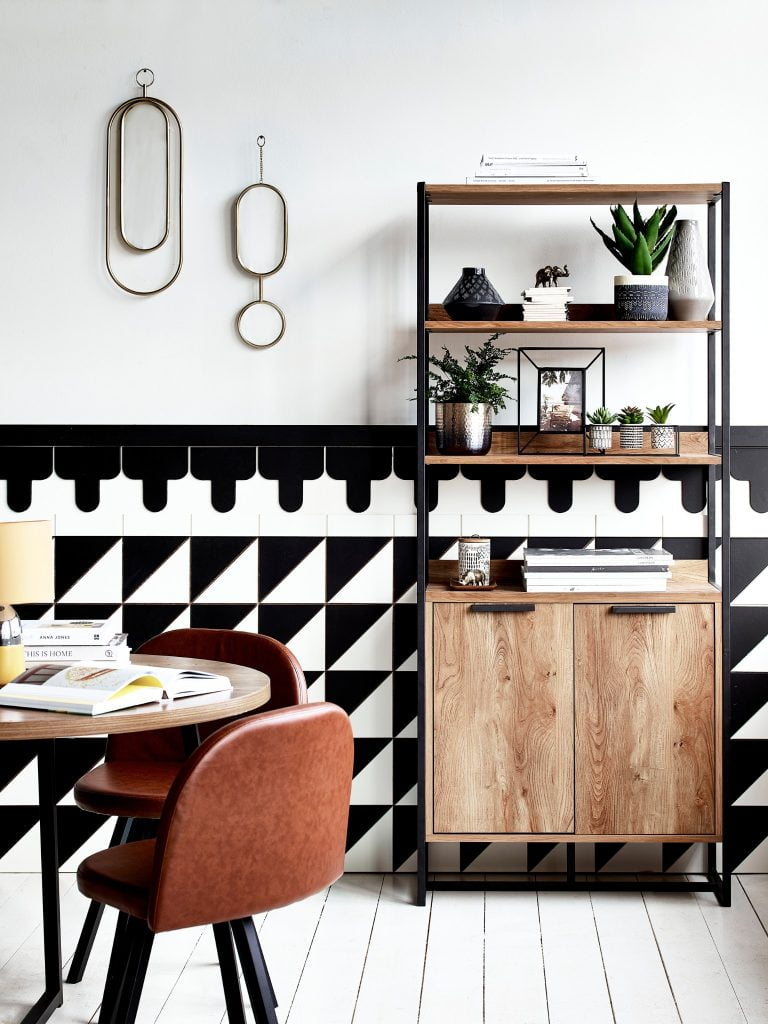 Dunelm
As always, Dunelm is a treasure trove of styles and designs that we absolutely adore. From soft furnishings to the on-trend furniture, you'll find something perfect in the SS19 collections.
I love the Elements collection which has hints of 1970s design mixed with modern earthy colours and geometric prints. The wooden Fulton furniture collection looks chic and industrial when mixed with the sofa below. So stylish!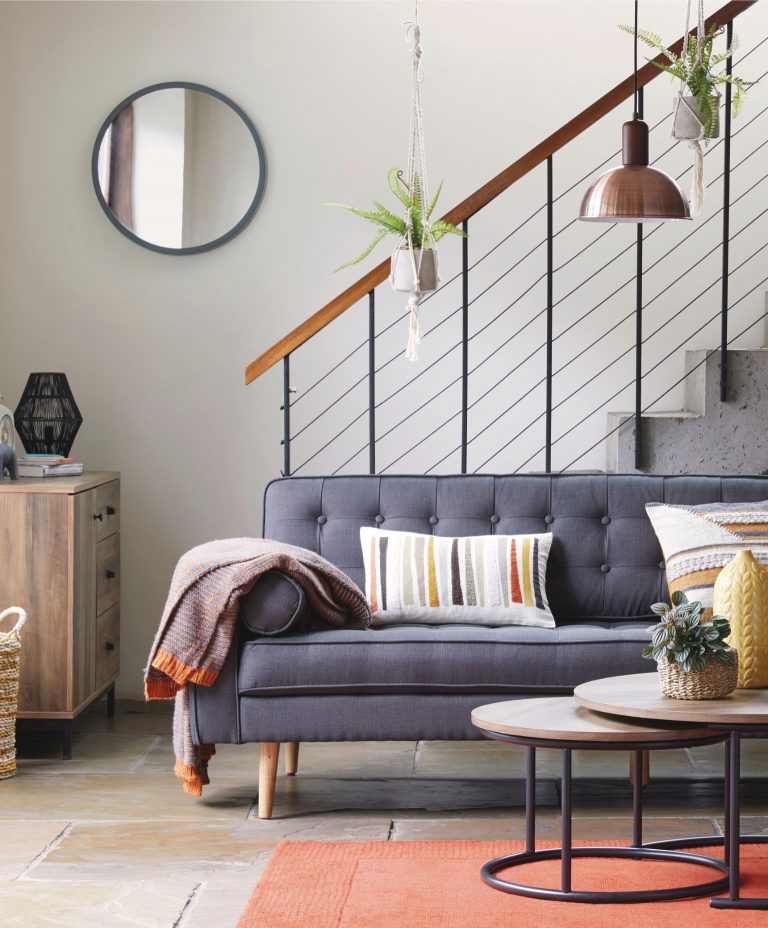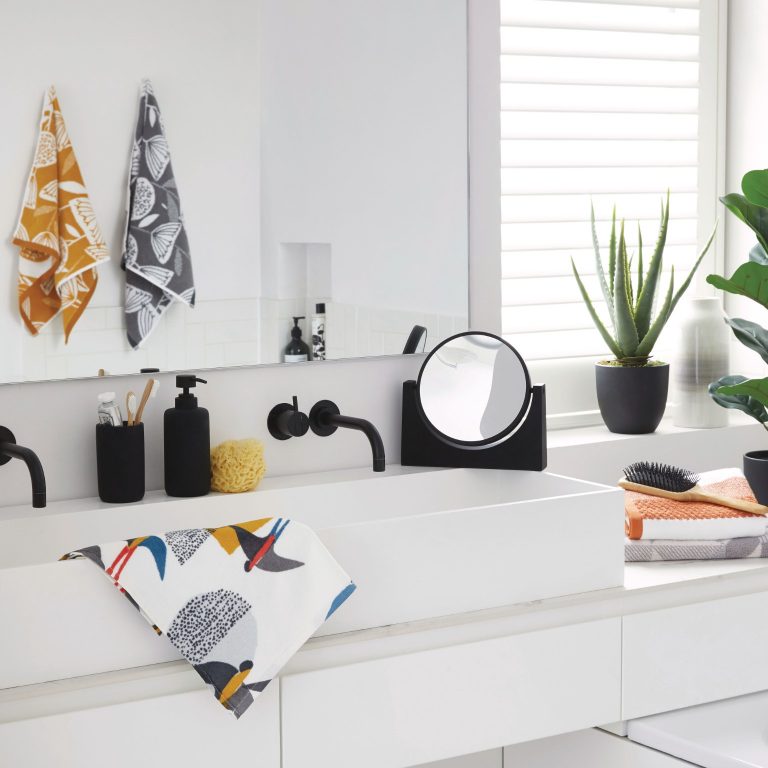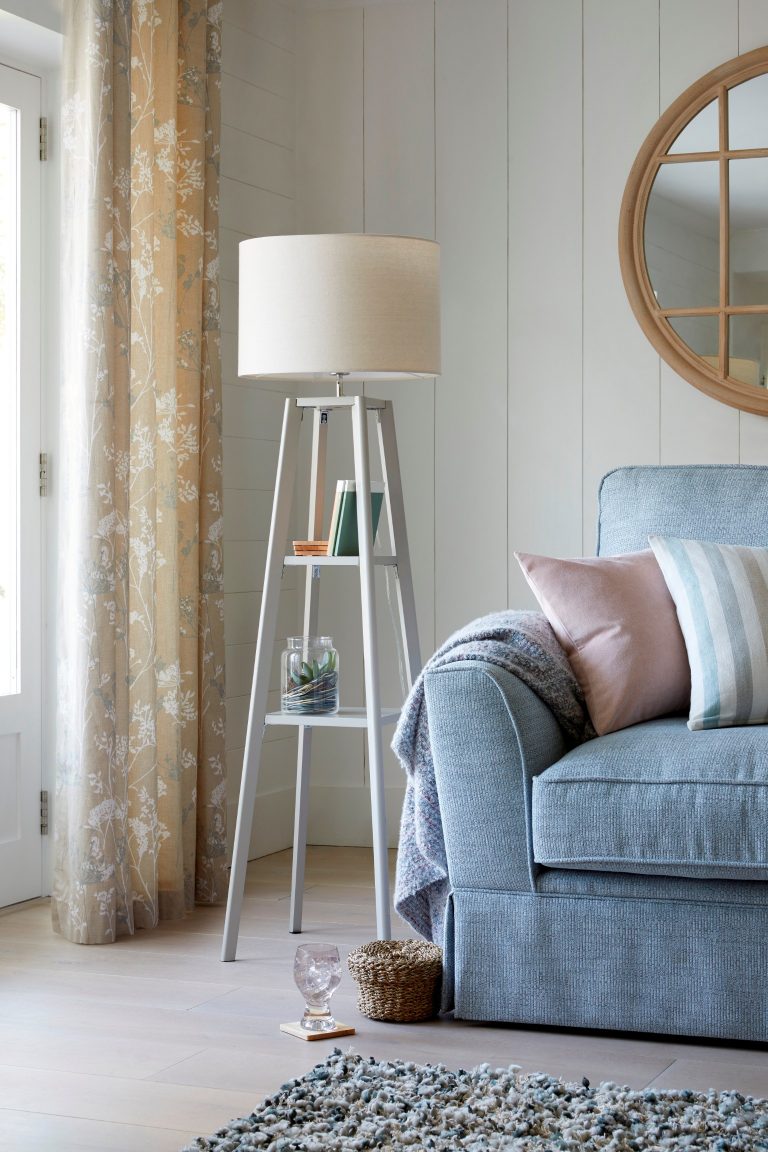 George Home
This Spring/Summer, George Home has a brand new set of carefully curated collections, packed full of style and most importantly are affordable. From soft furnishings, bathroom accessories, kitchenware and much more, you'll find something to freshen up your space.
There are five trends this season, including Sunbaked, Offline, Lemon Soul, Wonderland and Fascination. Ranging from geometric prints and shapes in Offline, to coastal hues and styling with Lemon Soul. As always, the Outdoor Living collections are a particular favourite of ours, especially the dining sets – perfect for alfresco dining this summer. Fingers crossed for plenty of sun this year!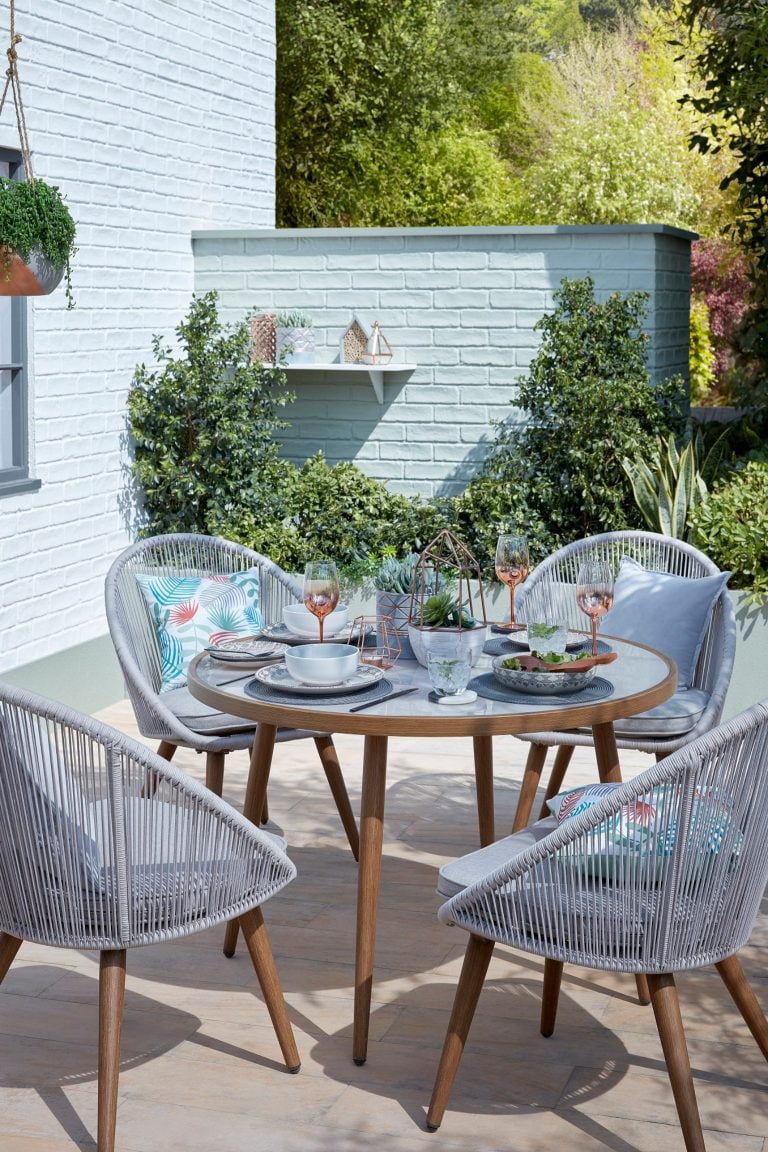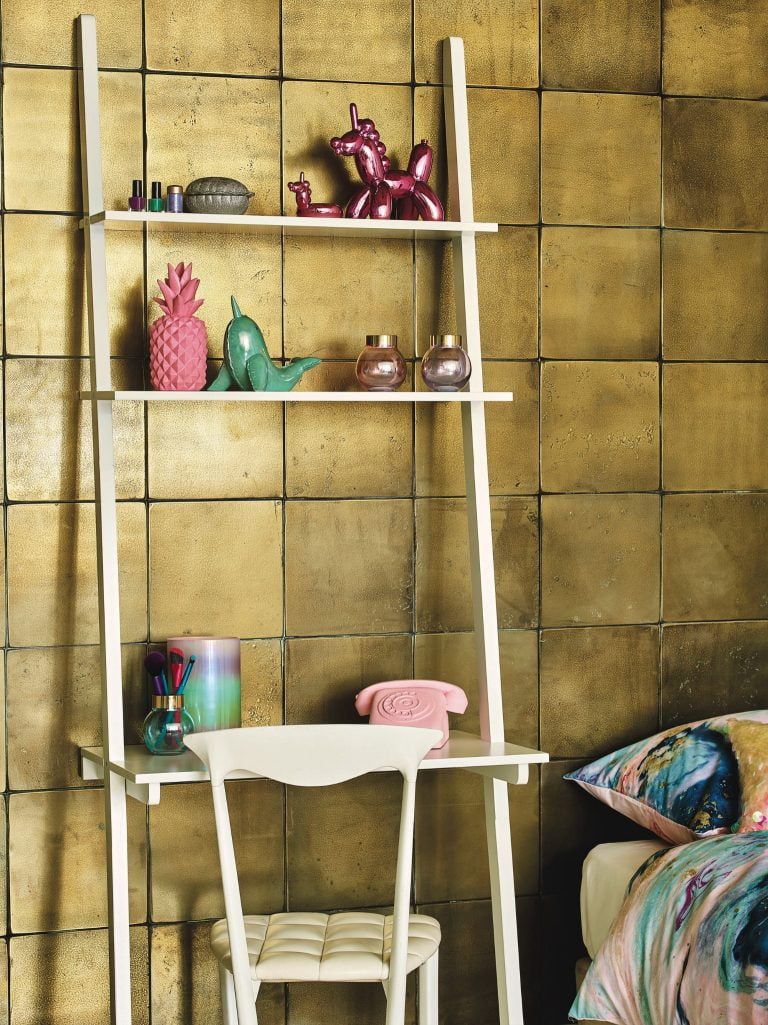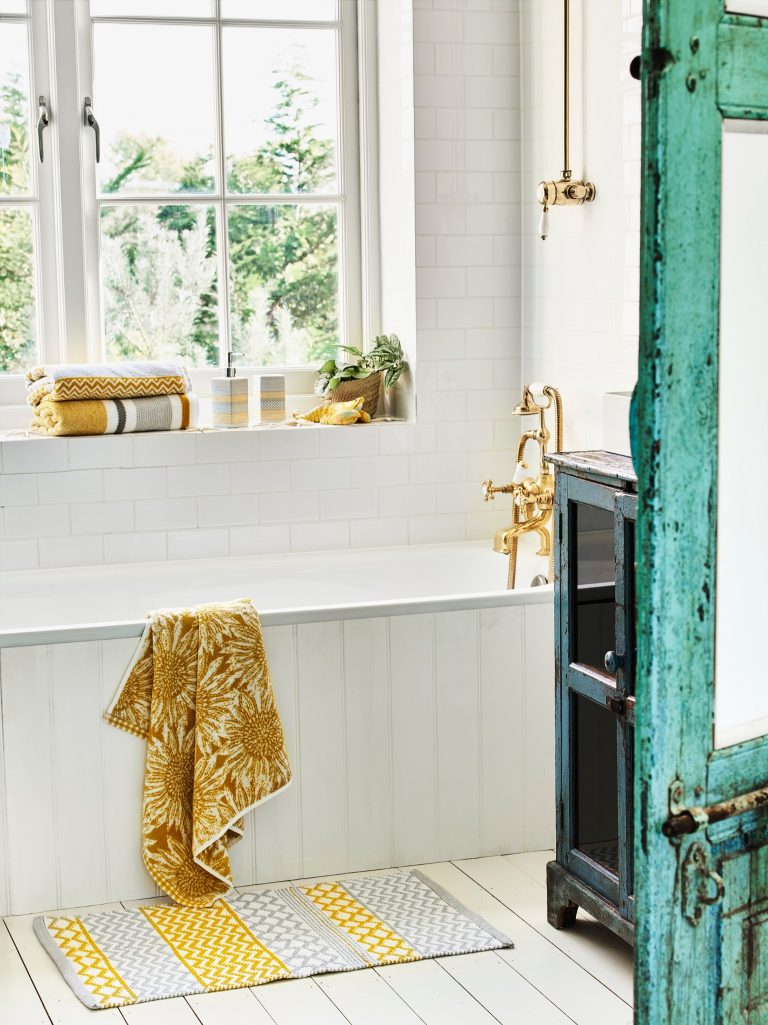 Next
This season, I've spotted so many pieces of furniture and accessories I love that are available in Next. From shelving units to coffee tables, Next is perfect for all kinds of furniture. My particular favourite has to be the industrial looking collections which look great in-store.
If you're looking for new dinnerware, definitely pop in and check out the latest collections. Perfect for dinner parties are the little faux succulent napkin rings, so cute! The black metal storage tins for the kitchen will suit any style. They're a useful must-have!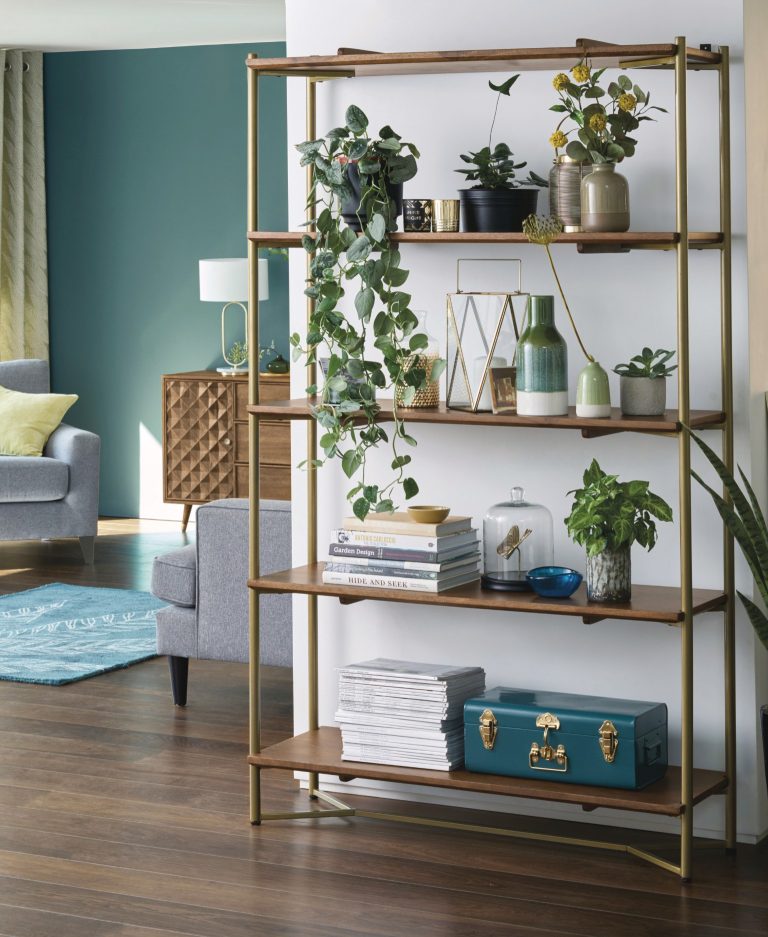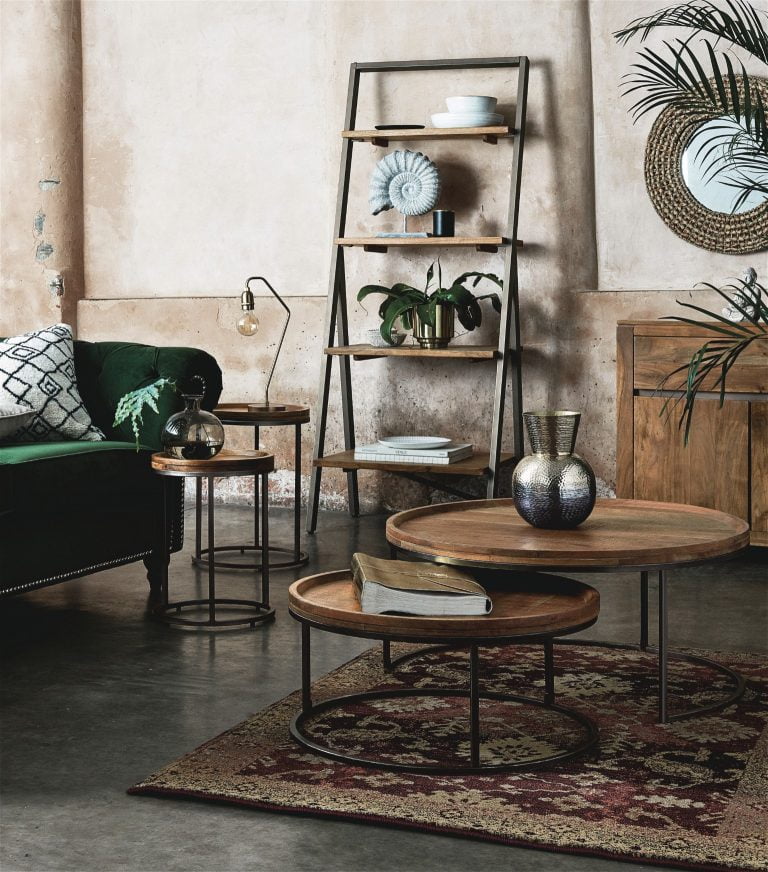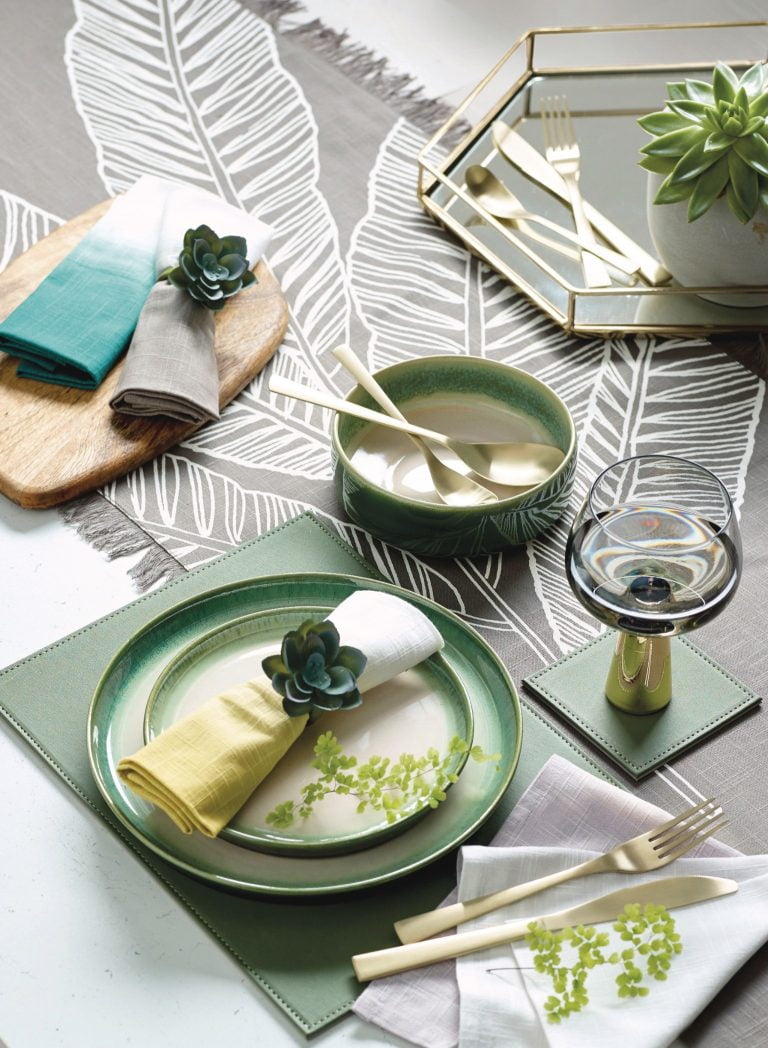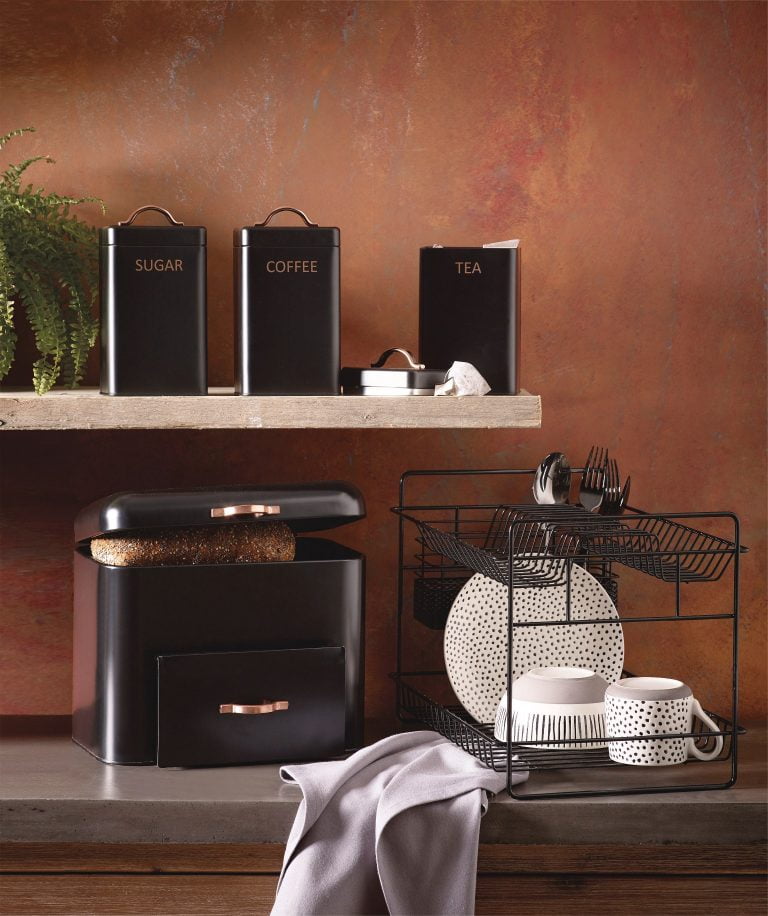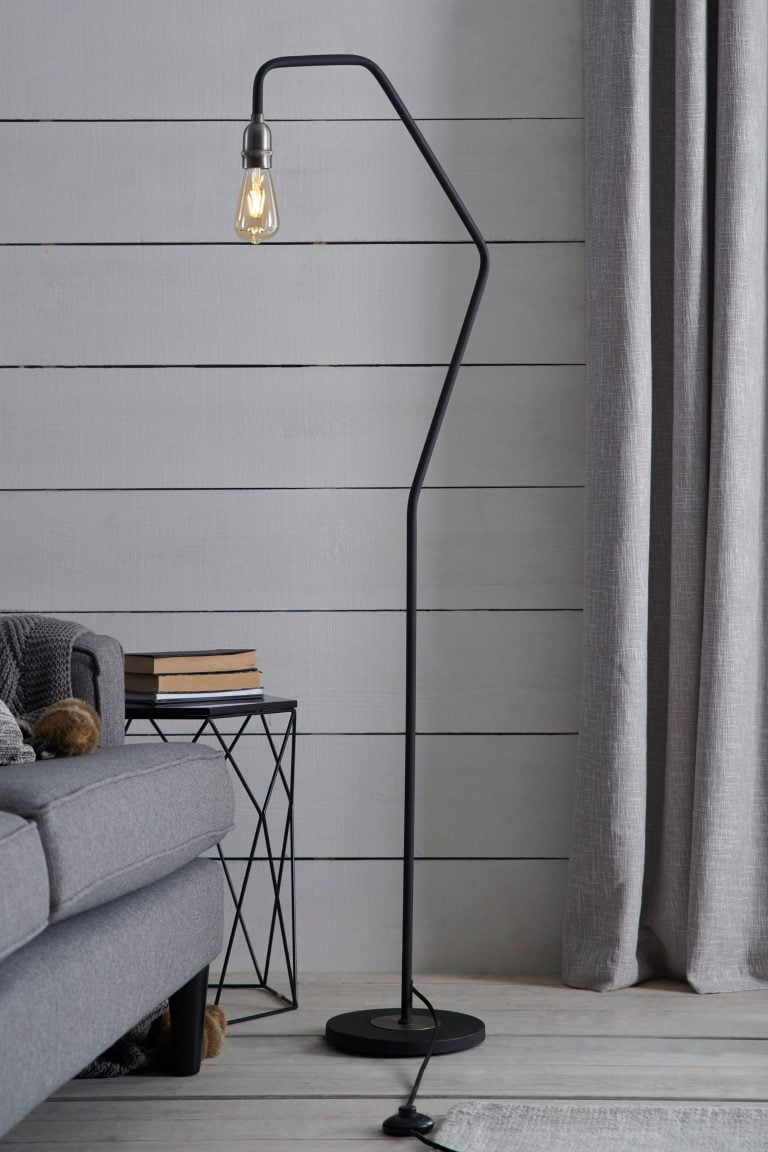 Oak Furniture Land
I recently took a visit to Oak Furniture Land after seeing the Brooklyn collection on the website. I was so surprised at how modern and on-trend this collection was! It's possibly my favourite collection currently in-store!
Yes, the collections are a bit higher priced, however, if you choose a design that you absolutely love, this should hold it's value. Solid wood always does and is incredibly durable. This is definitely an investment buy and something to hang on to for a long time.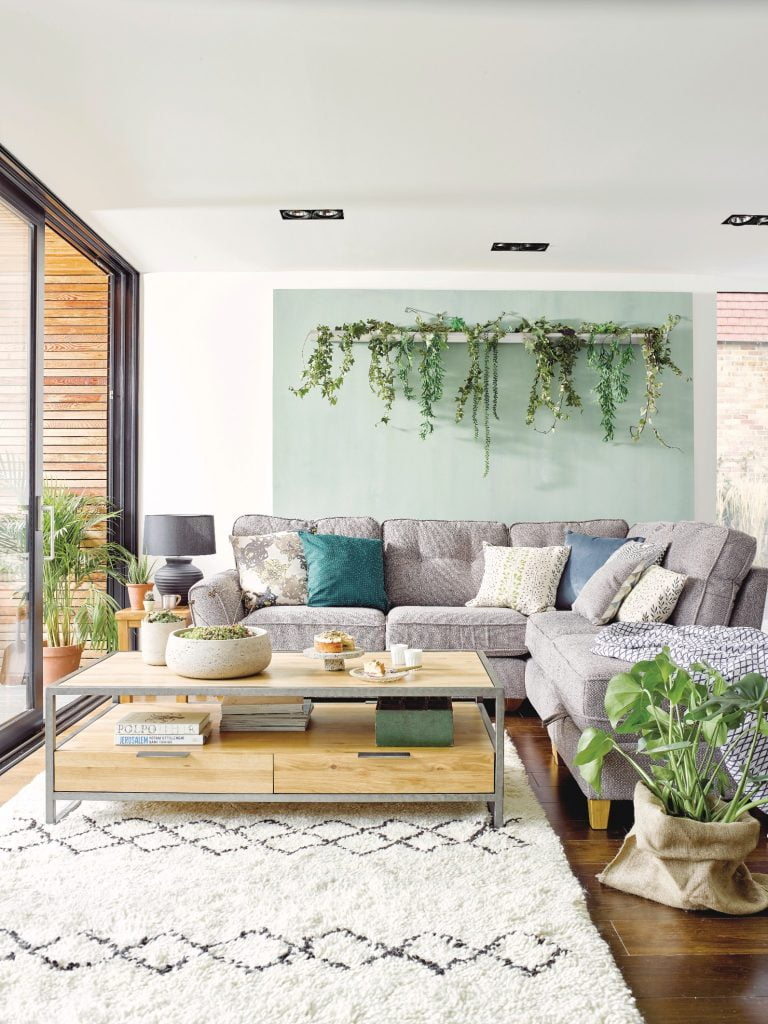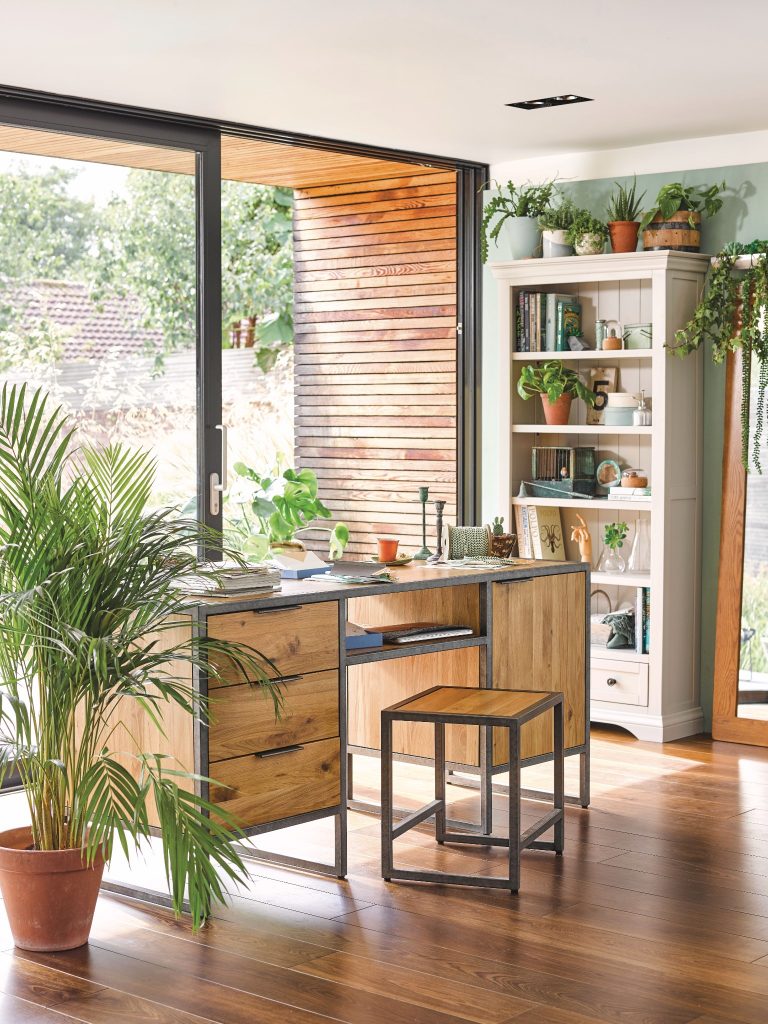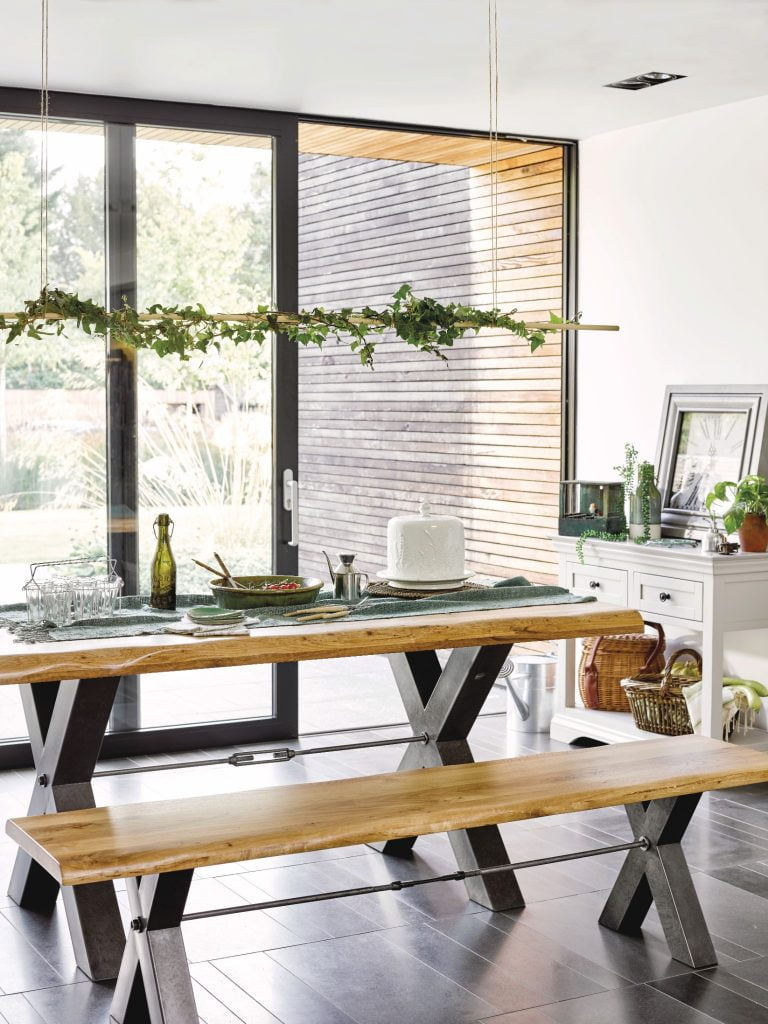 Primark Home
The new SS19 homeware at Primark features the on-trend botanic theme. With lush faux plants and twinkling candles, these are great for picking up a few things to finish off your look. Freshen up your bedroom with the soft palm printed bedding, a few faux potted plants and some new and improved candles.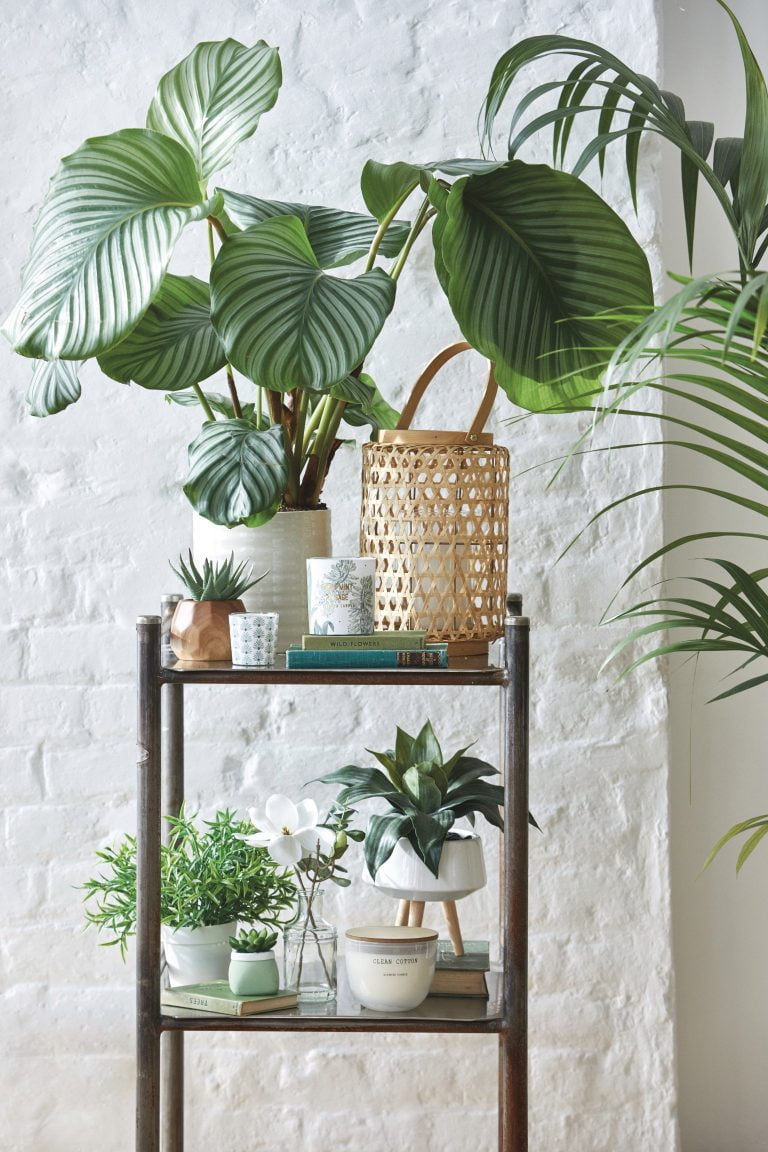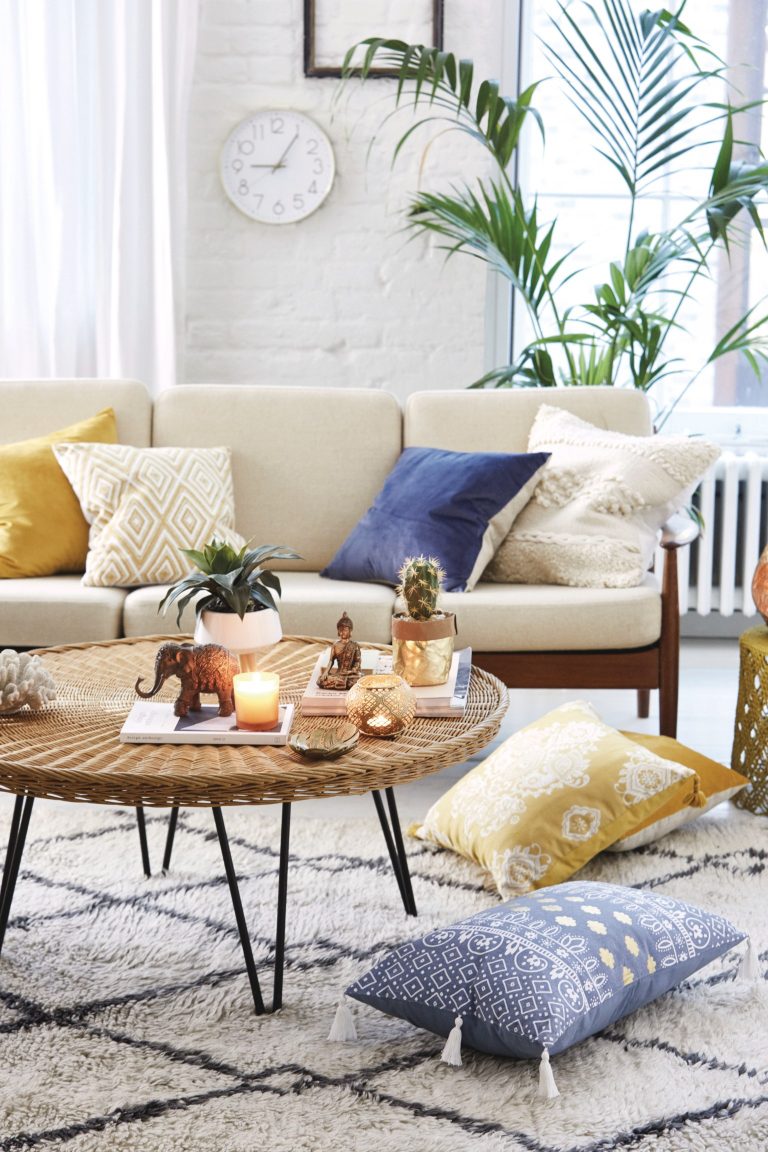 Sainsbury's Home
With Sainsbury's and Argos being the sister companies, there are a few similarities within their home collections. There are seven collections for Spring/Summer including Global Monochrome, Urban Paradise, Lisbon, Stockholm Spring, Drury Lane, Coastline and Botanist. Each with a unique style but can easily be mixed and matched with each other.
I've picked out a few of my absolute favourite looks from across the collections. Every time I'm in a Sainsbury's, I fall for all the home accessories and especially the dinnerware. Once again, these collections are no different and there are quite a few things I already want! I adore the Stockholm collection as I was a big fan of last year's Helskini collection.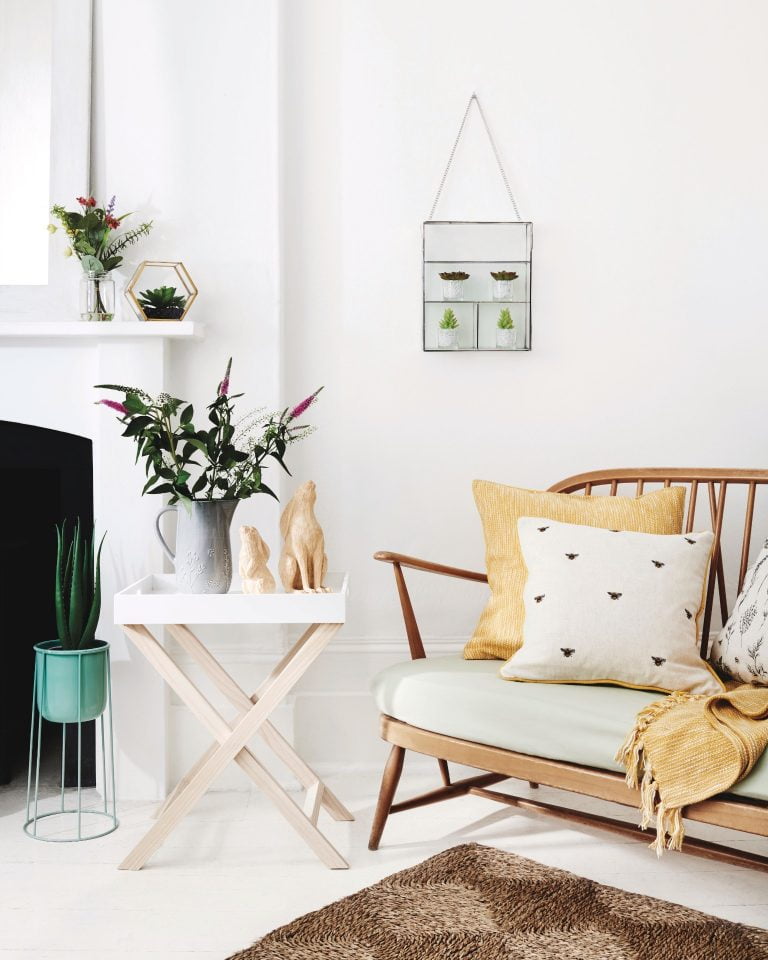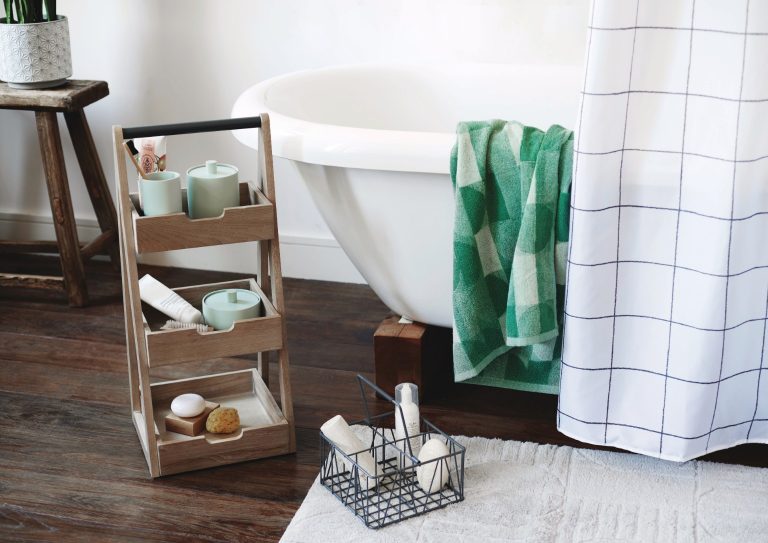 Tesco
We are very excited to see the launch of a brand new core collection at Tesco, alongside the ever-popular Fox & Ivy. The new Scandinavian-inspired collection boasts a wide range of affordable pieces that create a modern style, or can easily bulk out any style you love. Featuring stripes, checks and geo patterns, this is possibly our favourite collection from Tesco yet! We'll definitely be throwing a few items in our trolleys in the upcoming weeks. Keep an eye out for these on our Instagram!
The Fox & Ivy Spring/Summer 2019 Collection is packed full of luxurious colours, dramatic hues, all of which have a refined country style. After visiting Tesco's recent SS19 press event, our favourites would be the cookware and dinnerware. These are definitely investment pieces that you can treasure for years to come.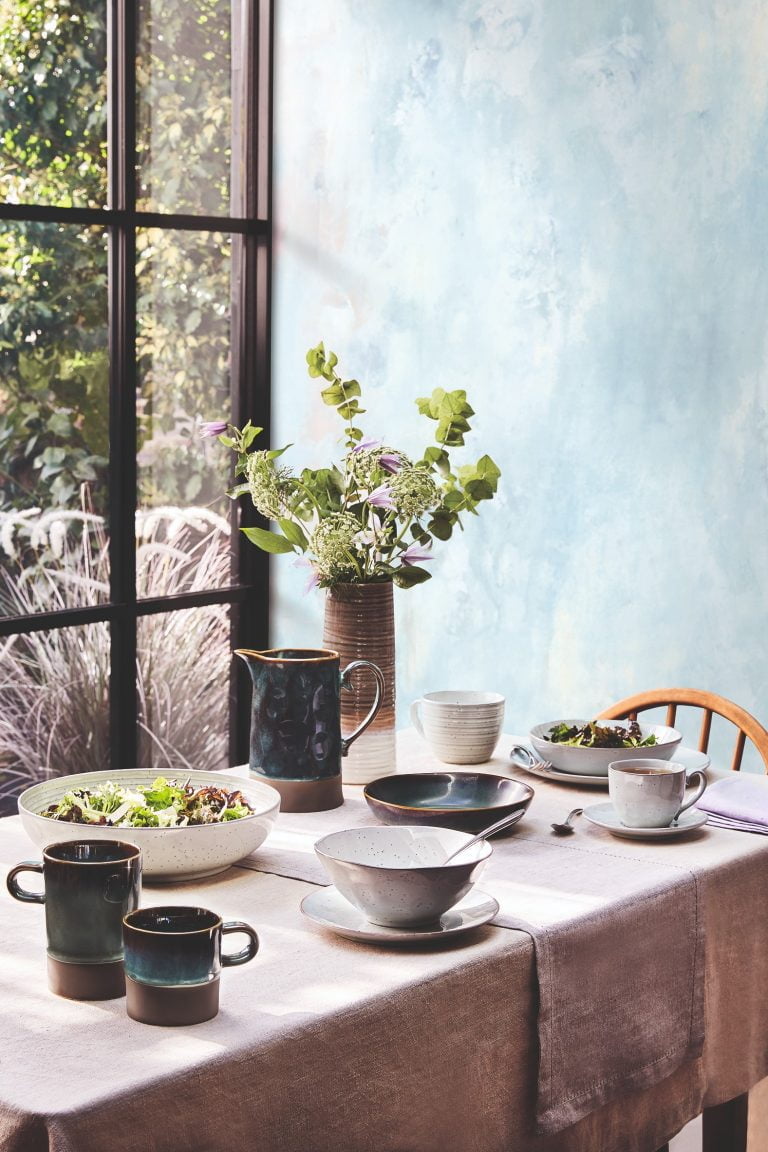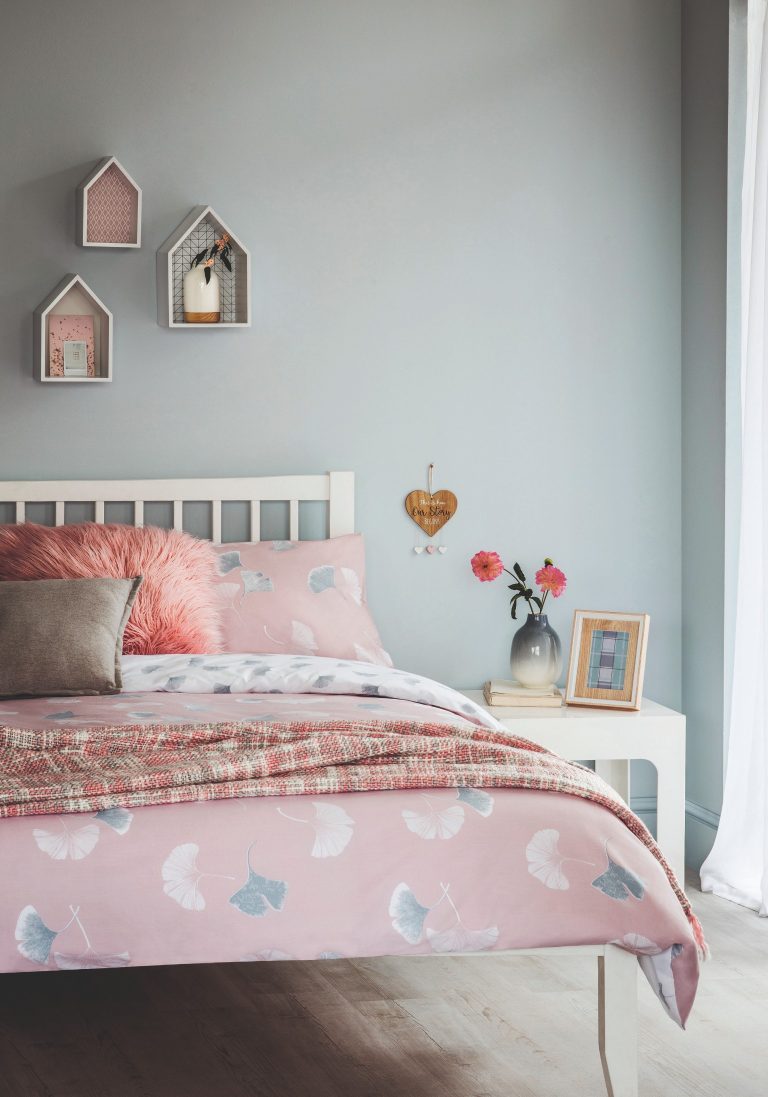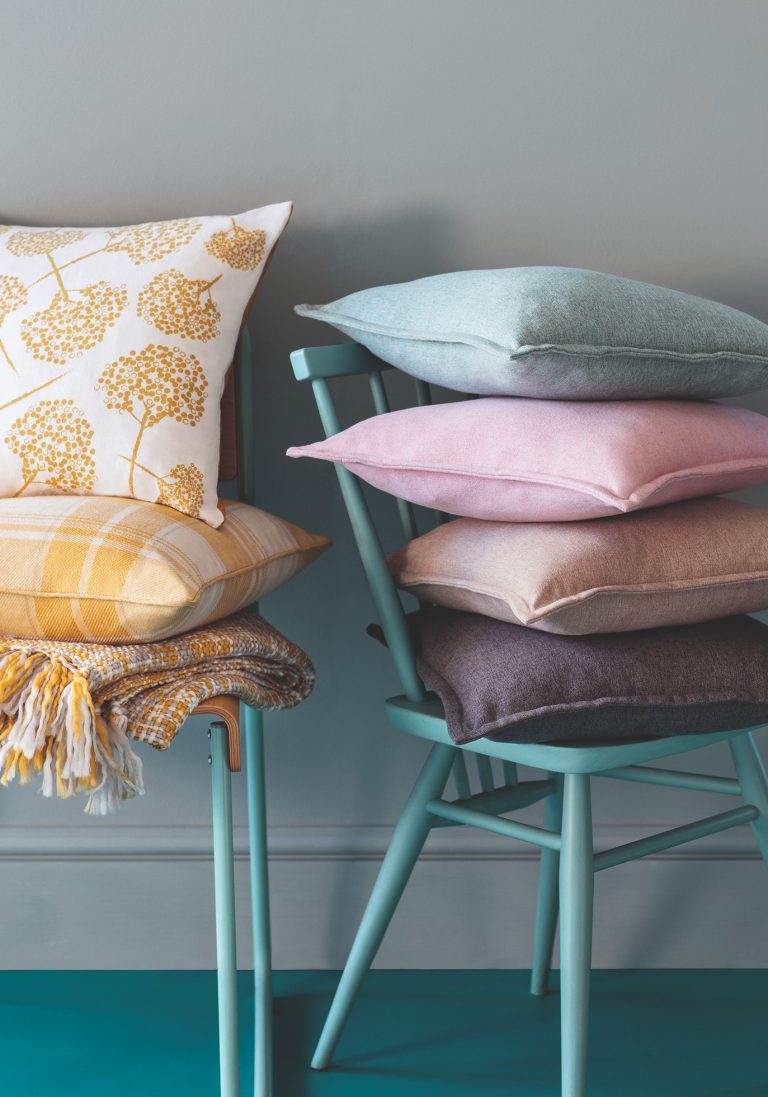 Very
I only became aware of Very's homeware range after Laura told me about it recently. After having a look online, I've found some pieces I absolutely love! The SS19 collection features modern styling with plenty of minimalist design.
These lifestyle images are full of inspiration and how lovely does that outdoor space look? The Napoli Rope Effect Sofa Set is definitely an investment buy! If you've got a bay window, the Papillion Large Fabric Chair is the perfect size for it!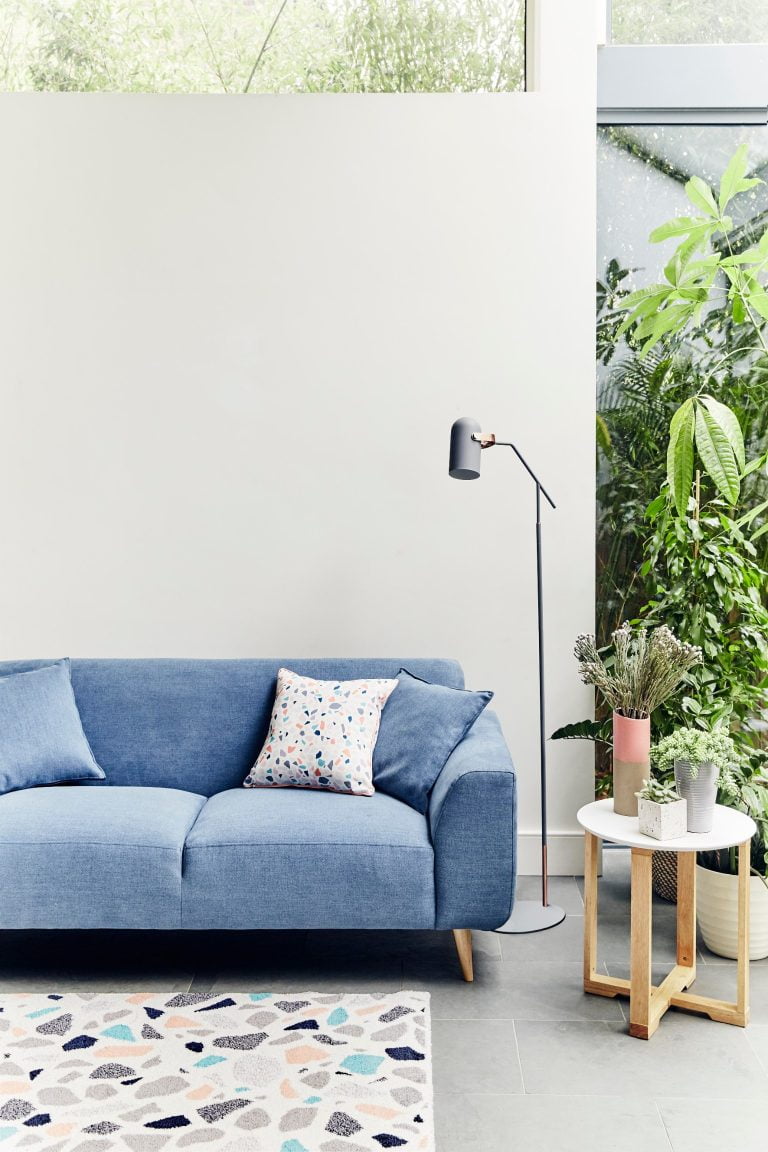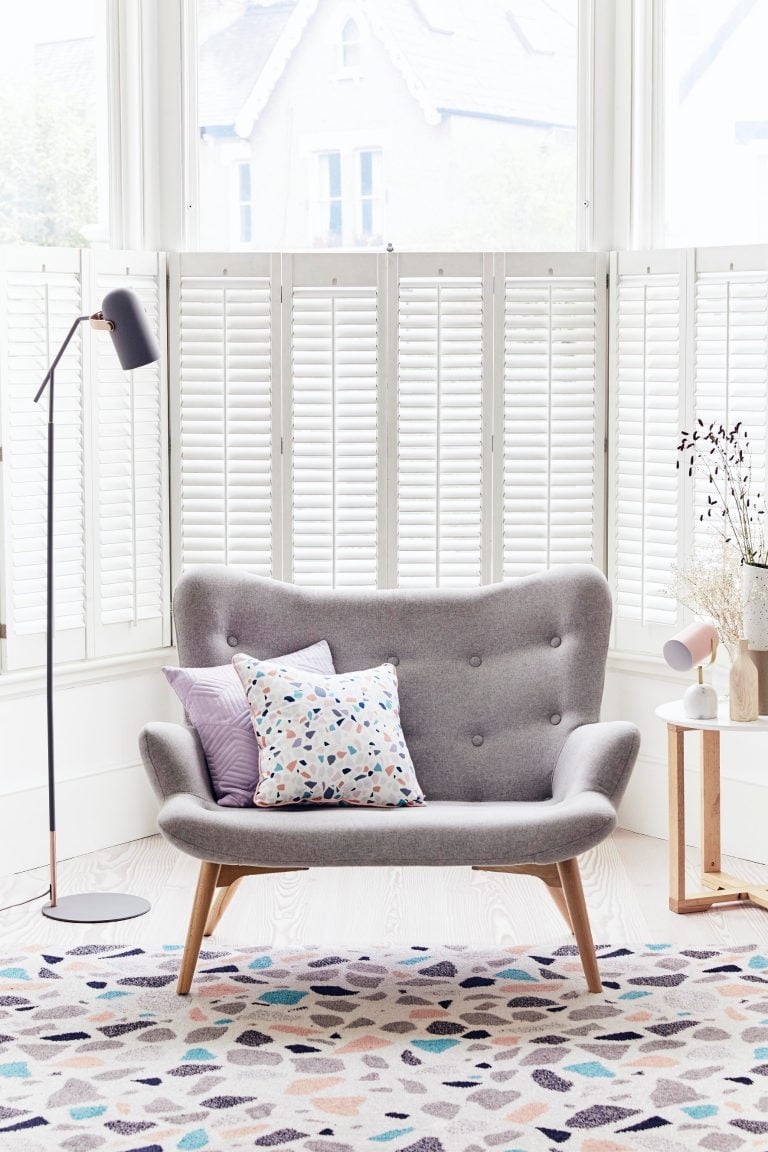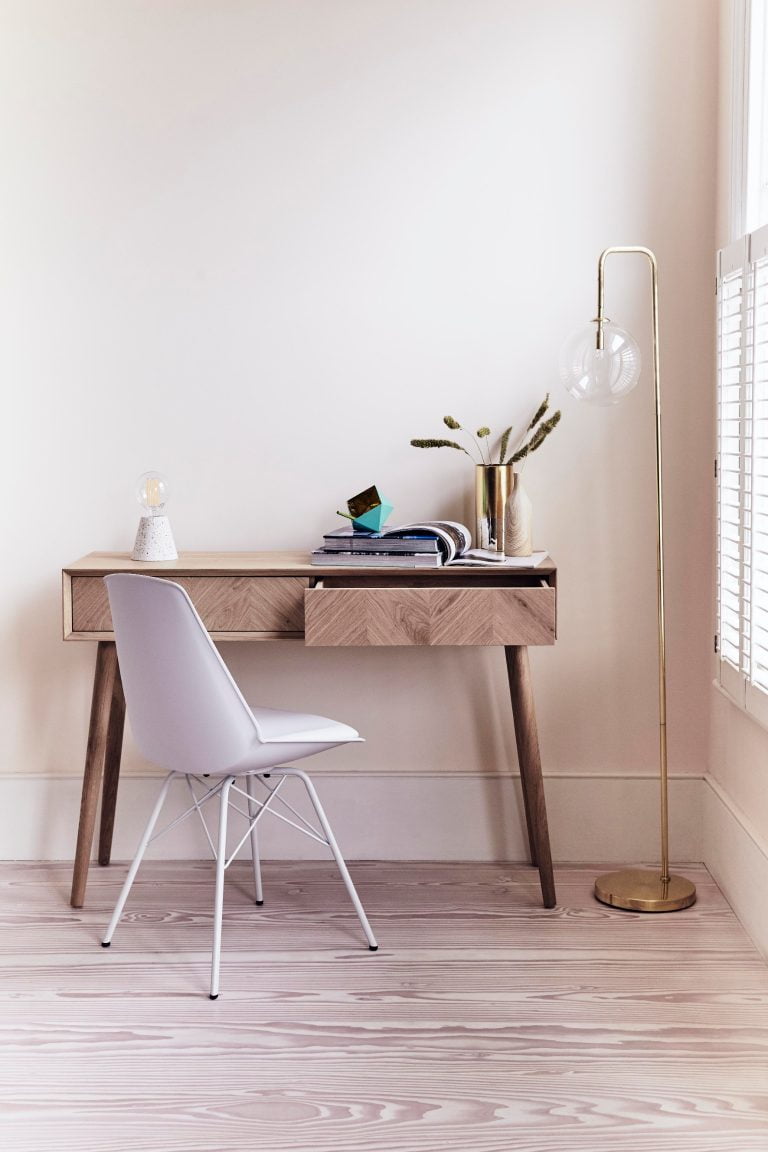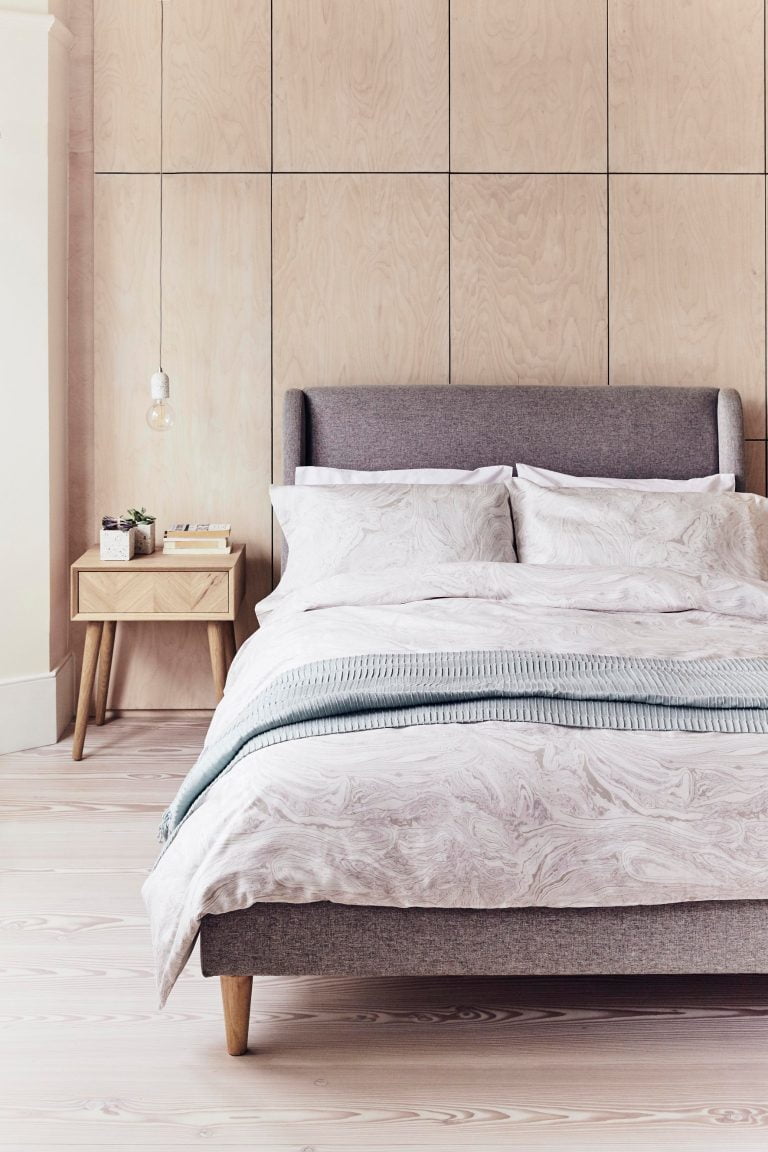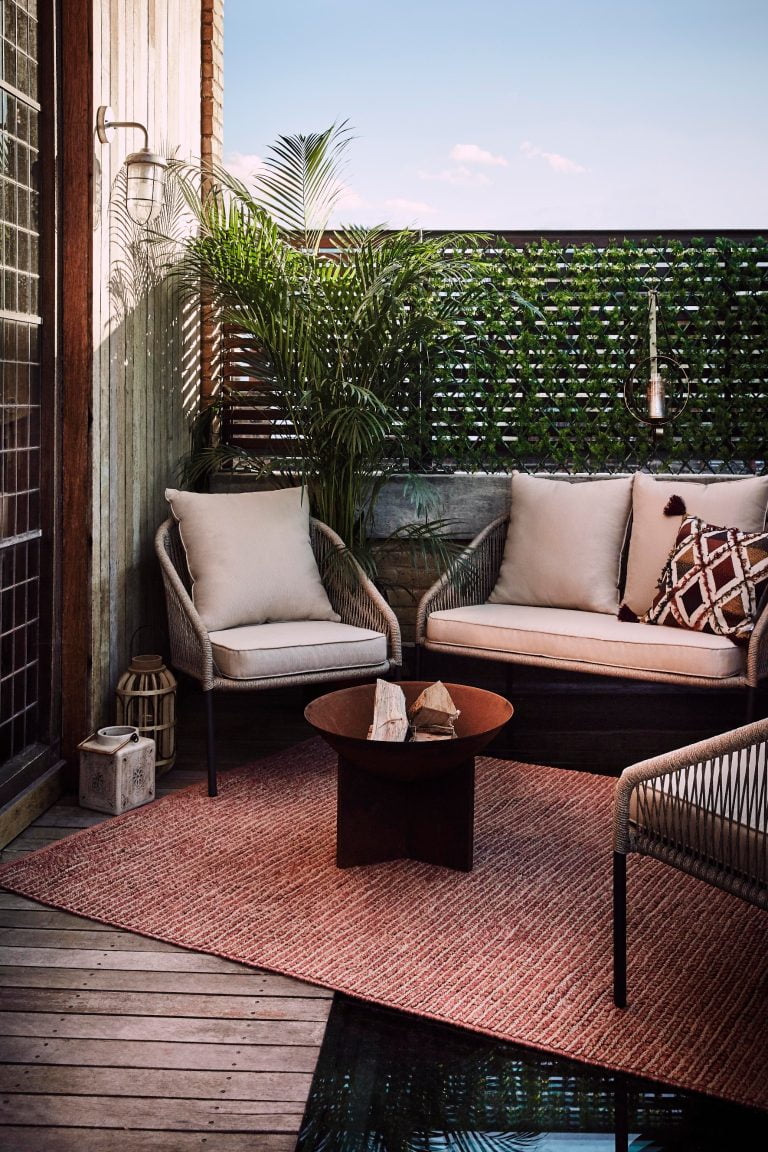 Wilko
Apart from the huge range of plant seeds and other outdoor accessories, Wilko has some really nice outdoor furniture. Whether you've got a balcony or a larger outdoor garden space, you'll be able to find some furniture which will be ideal and most importantly, affordable!
The hanging chair below is on my wishlist as it looks so comfy! You can't go wrong with the patio set either as that's a must-have for summer dining. Pop into your nearest Wilko in the coming months to discover the new collections.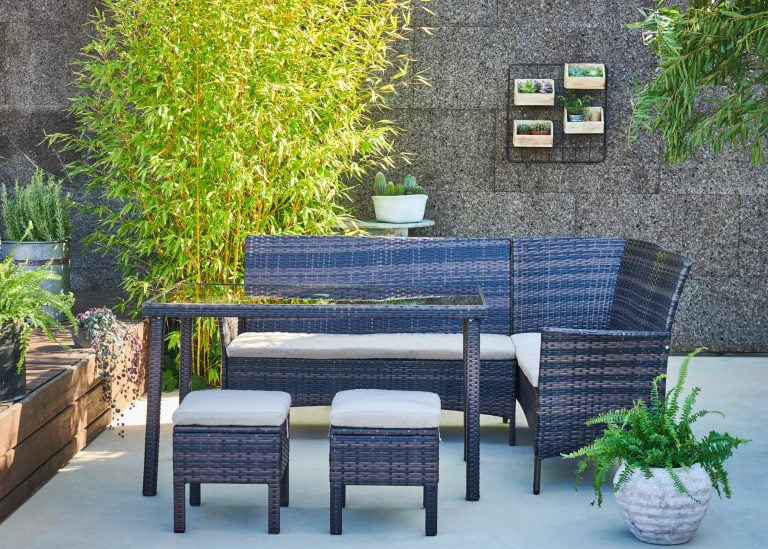 Found something you absolutely love? Let us know your favourite items in the comments below. We've got so many on our wishlist!