Who doesn't love a cocktail party? If you're hosting one soon, I have something which you will absolutely love. So get out that bar cart, style it up and invite your friends over for some drinks!
Our friends at Domu very Kindly sent us this beautiful matt black cocktail set to review. Of course, both Laura and I were very excited about its arrival so we could make some proper cocktails! This cocktail set is packed full of everything you need to host a cocktail party (minus the glasses and alcohol).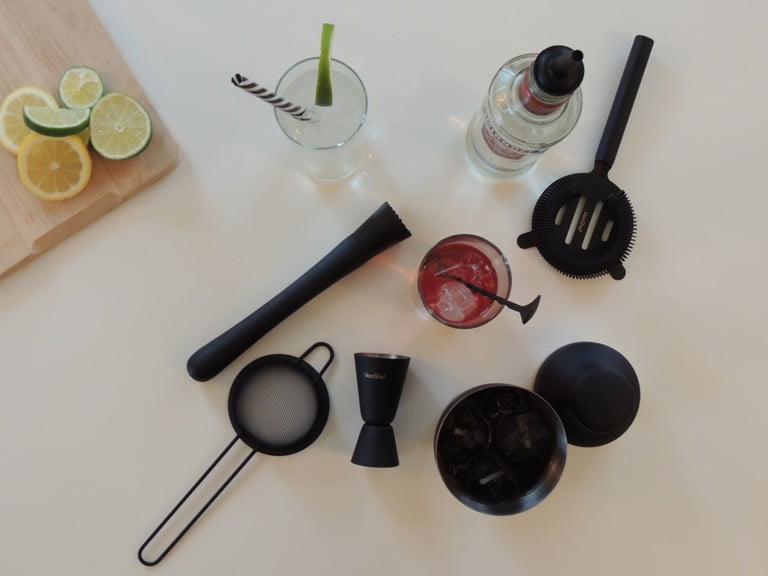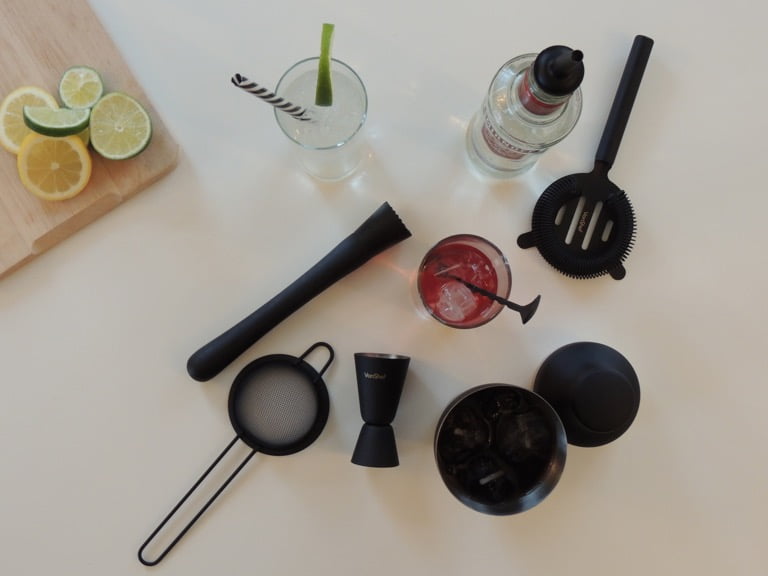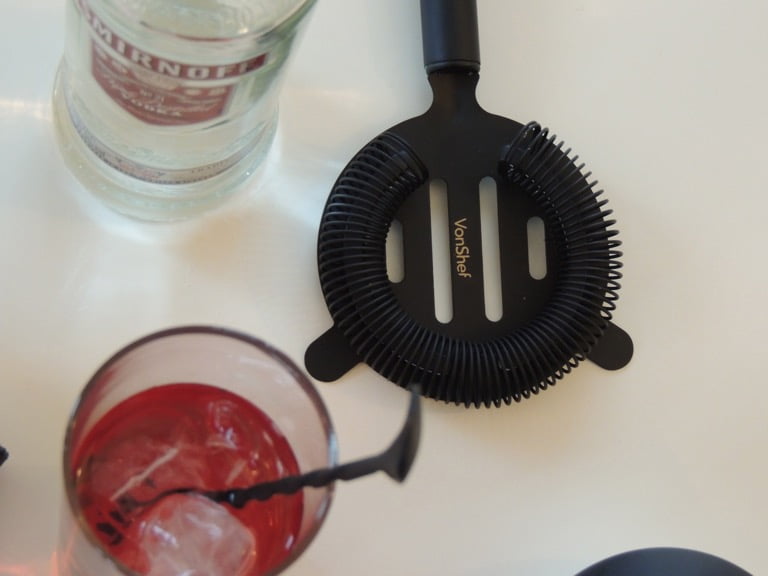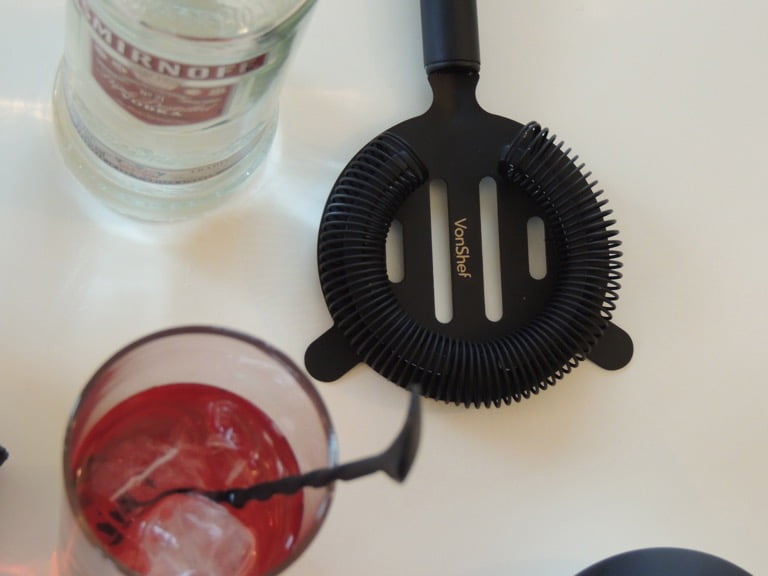 It comes with a 550ml Parisian Cocktail Shaker, a muddler for crushing hard ingredients to release the flavours, bar spoon/fork, shot measuring jigger to get the perfect amount, bottle pouring spouts and a Hawthorne strainer. The gift box also comes with a recipe booklet featuring a selection of recipes to try out.
Using it is fairly easy, even if you're an amateur mixologist like myself. But more importantly, the minimal style helps it suit many kitchen decor styles. This set you'd want to be kept out on display with a plain simple backdrop. My plan is to do this, I just need to get the bar cart, mainly for the Instagram opportunities 😉 #barcart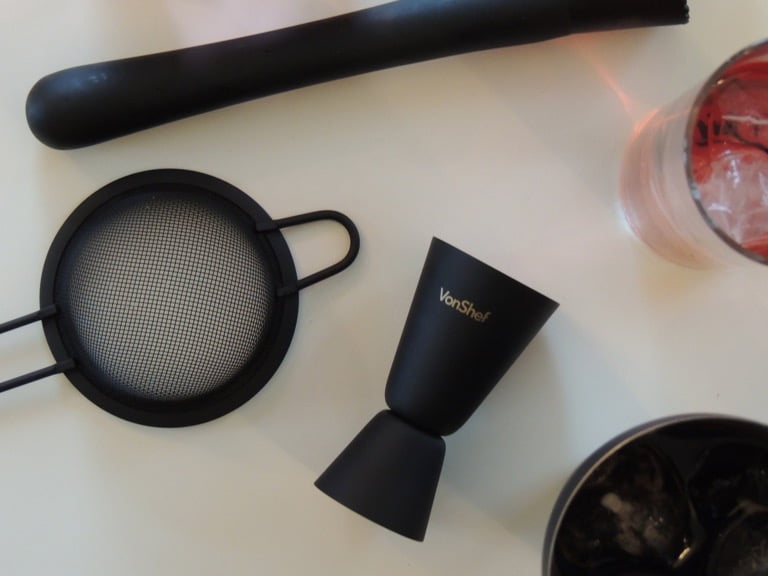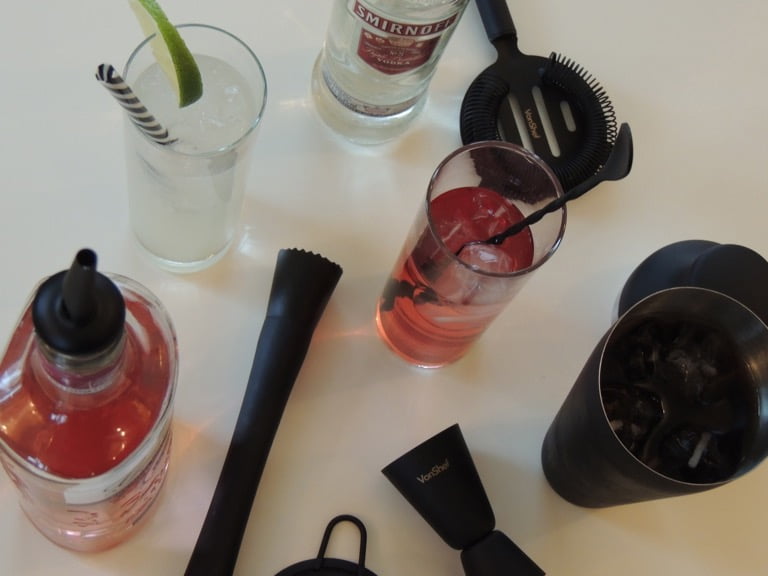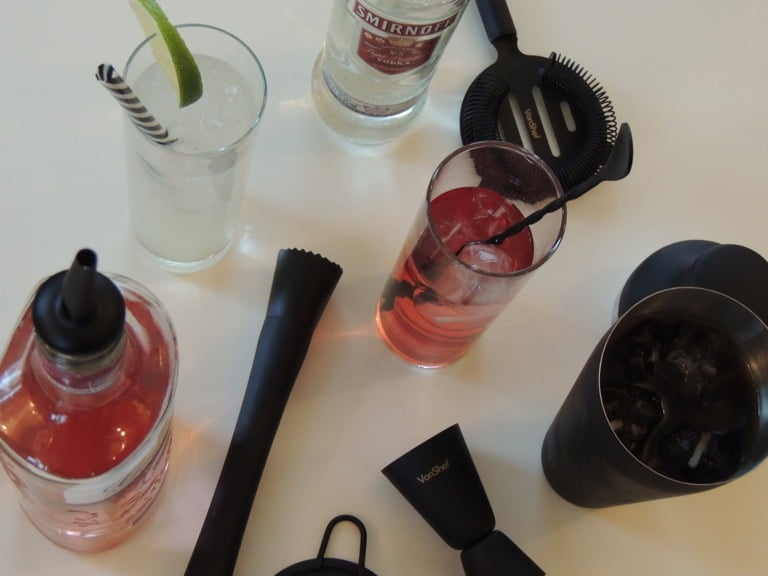 After using it a couple of times, I can definitely recommend this VonShef Matte Black Parisian Cocktail Shaker Set. It's great as a new house gift or even a gift for yourself! So what are you waiting for? Invite your friends over, bring out the alcohol and host an evening of homemade cocktails!
What's your favourite cocktail? Let me know in the comments below and I'll attempt making it next.
For further information on this cocktail set, visit domu.co.uk. You can purchase the set in black or copper from amazon.co.uk