If you're revamping your garden or just doing up a small space, garden lighting is something well worth taking some time to plan. By incorporating lighting in your garden you not only make it look nice to look out at in the evening, but it makes it a space you can use long into the evening for entertaining or relaxing. These garden lighting ideas are just what you need.
From solar to wired lighting, there is so much choice. Where on earth do you start?! Yes, you can buy some cheap solar lights from the supermarket and dot them around the garden; however, they're never really that good.
If you think the lighting in your garden is just for Christmas, think again. I've rounded up some of my favourite garden lights into three categories. Starting with the easiest, solar lighting followed by DIY wired lighting and lastly, installed lighting.
Solar and rechargeable garden lighting
Garden solar lighting is possibly the most straightforward way to get lighting in your space. However, you need to think of where the sun hits as these little solar panels work best when they're in direct sunlight.
I've picked all different types of solar lighting from unique wall feature lights to stylish table lamps. There's a bounty of choices out there. If you've got a space that doesn't get all the light needed to charge, opt for a rechargeable light. I've included one in this round-up I love.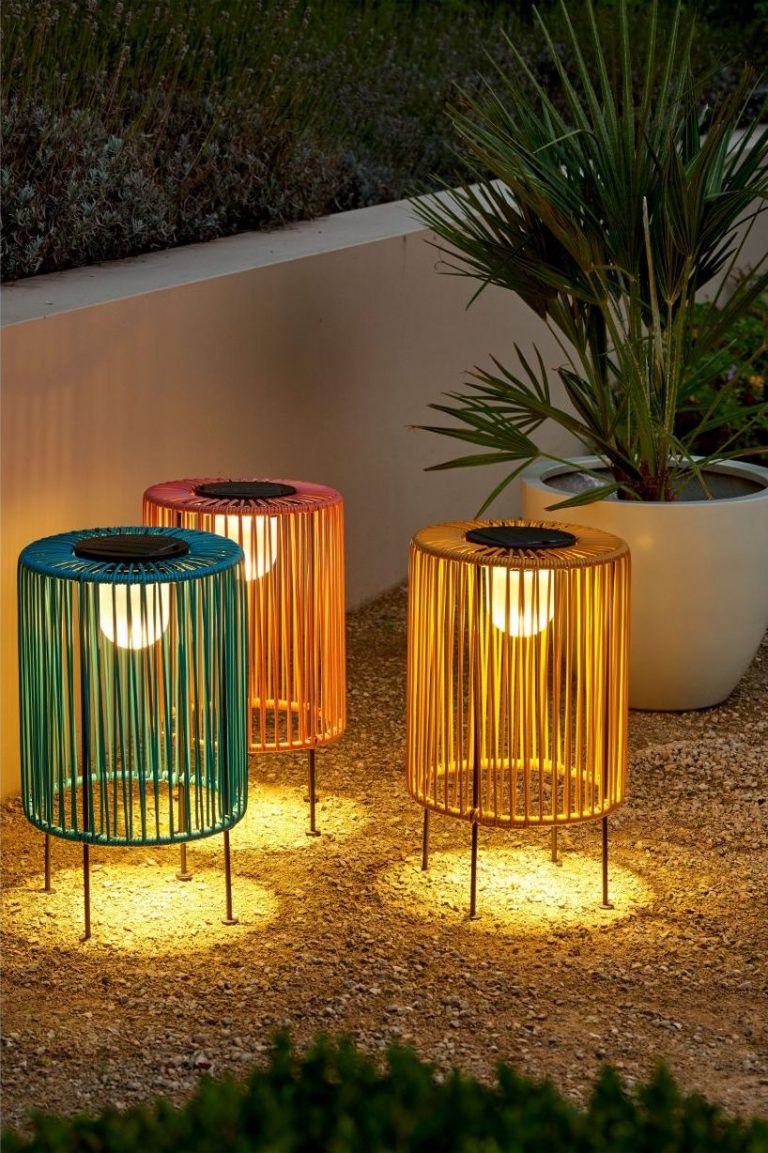 These solar lights that come in three different colours can add a pop of colour to your outdoor space. They also feature an in-built 8-hour timer to help conserve battery.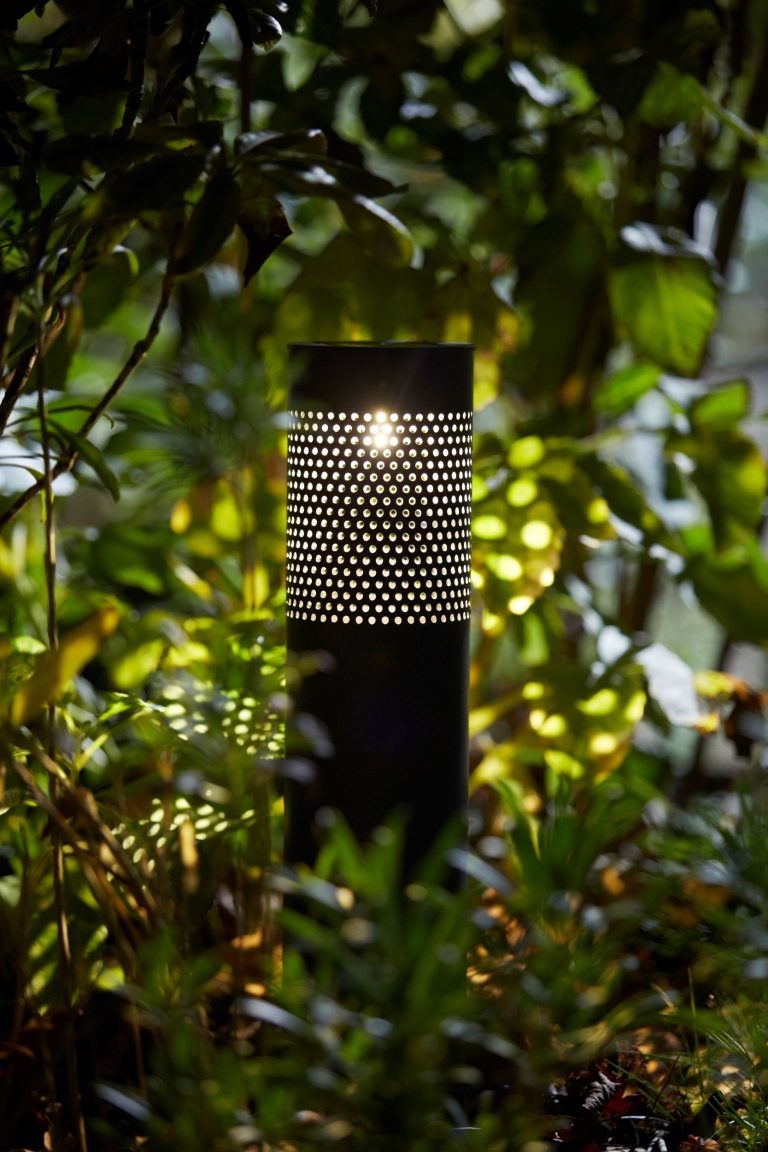 Ideal for pathways or lighting up rockeries, these lanterns give off a nice decorative pattern when lit up at night. These are a nice warm white so will look pleasing in the garden.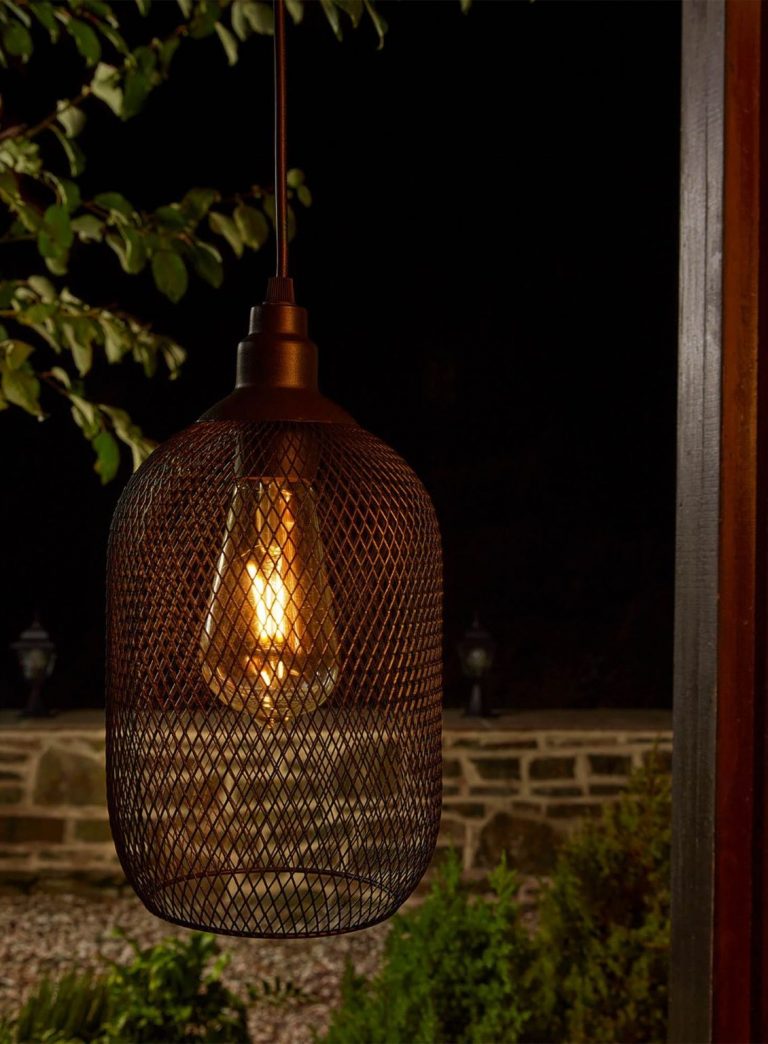 This hanging pendant light will look great hanging off a tree or hook. Love the industrial style of this!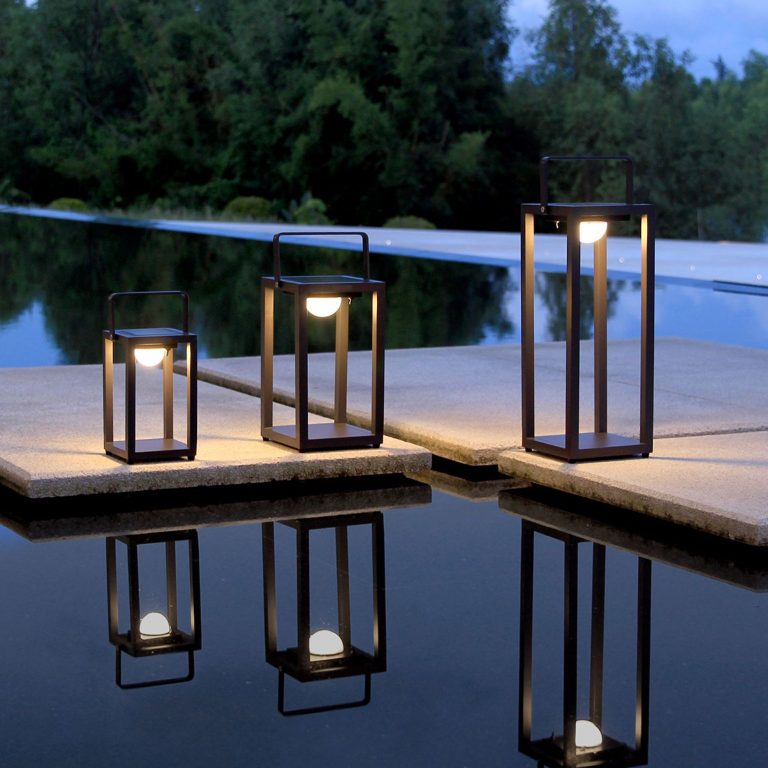 These solar lights look oh so stylish. They feature a switch that offers three different brightness levels on the light, a USB so they can be charged if the sun hasn't been as bright and just look incredibly cool.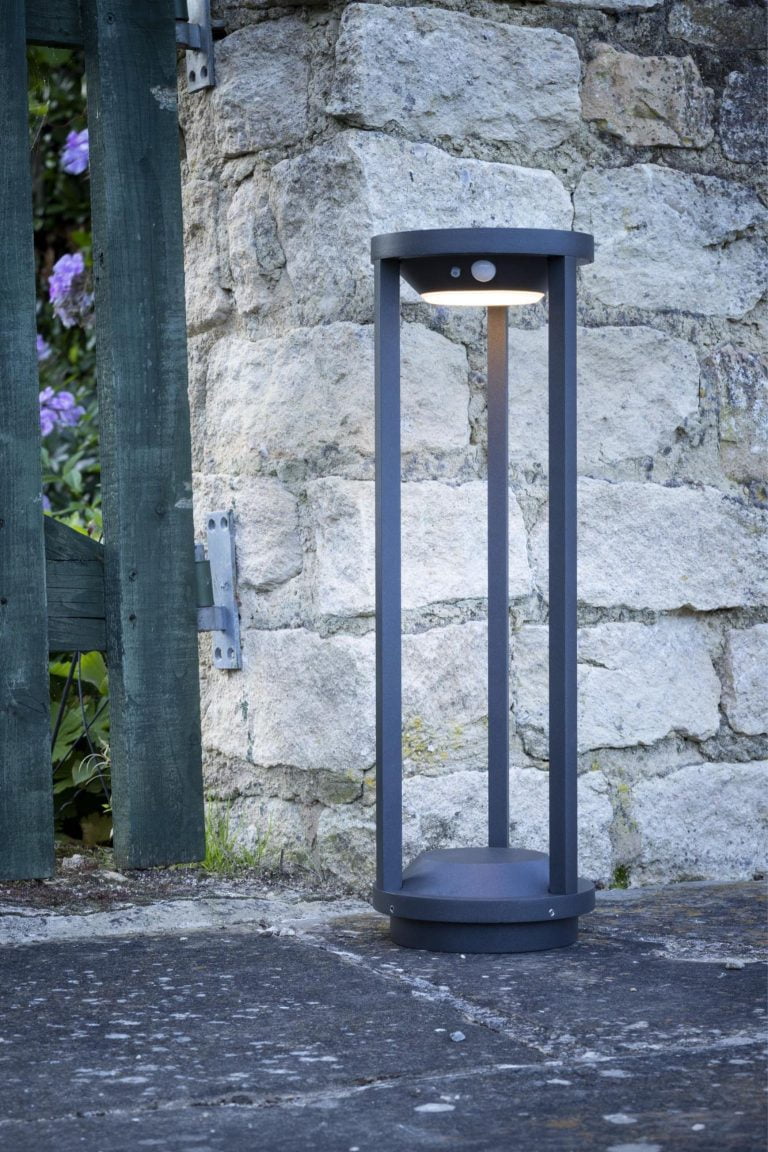 Solar lights with built-in PIR sensors are great for those spaces where you need light only when you're there, especially at places like the front door. This sleek design will look brilliant wherever it is placed.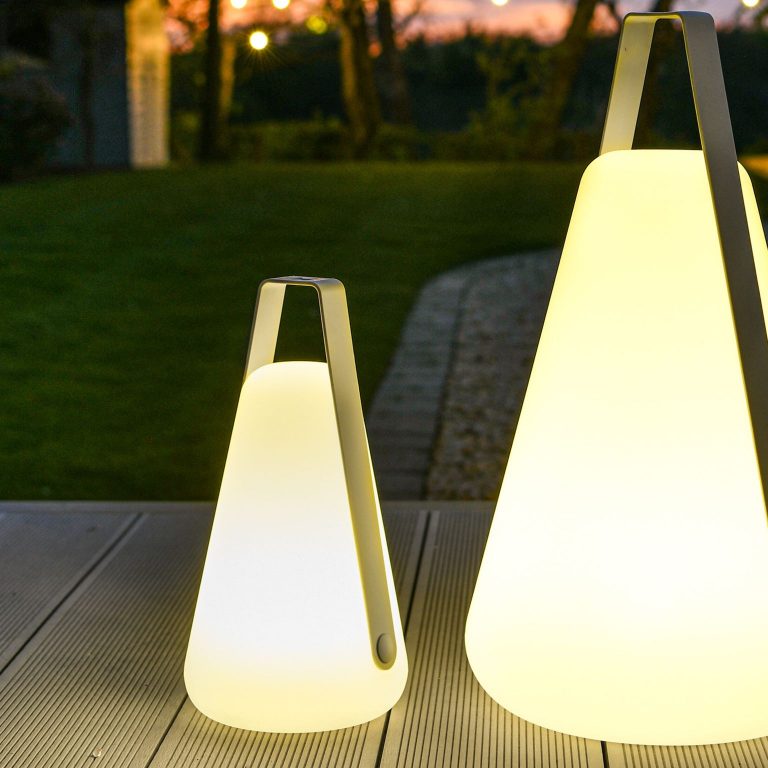 This stylish lamp creates a nice warm glow wherever it is placed. Charge it up and switch it on. The built-in battery lasts for around 22 hours of light which is ideal.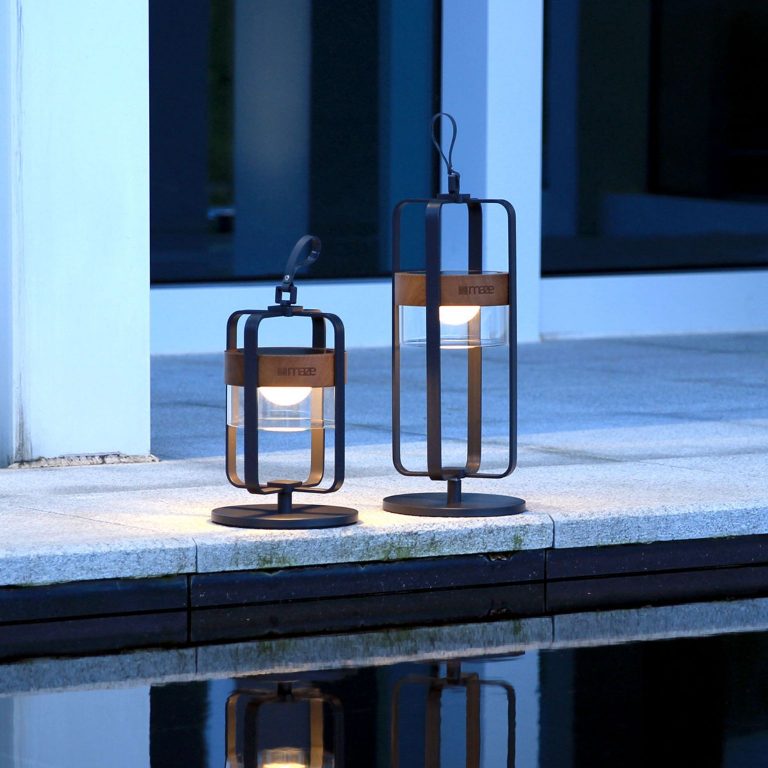 Another stylish set of lights from Maze Living. These look amazing and feature three brightness levels and can be recharged using a USB for those overcast dull days.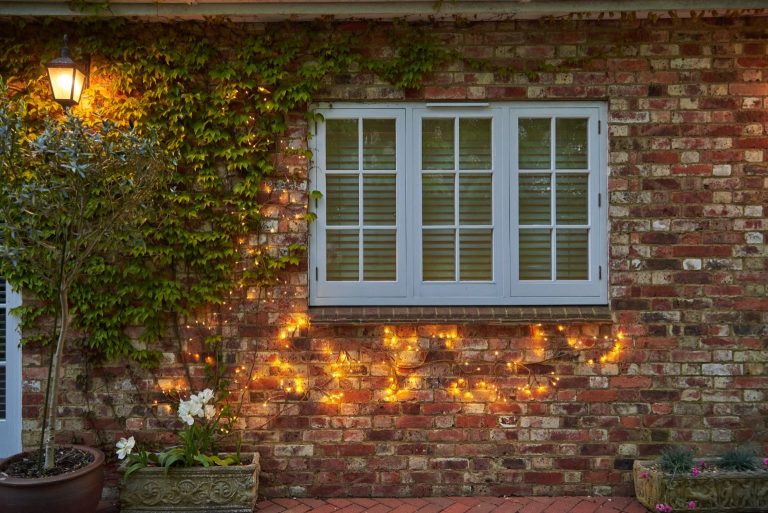 I just had to include these unusual solar lights as they look brilliant. There are 12 branches featuring 96 warm white LED lights offering a lovely warm glow. These can even be plugged in for places that don't get much sunlight.

These are precisely what I need in my front garden! These small but powerful spotlights will light up your space. Shine them onto a footpath or up into bushes, they will look amazing.
DIY mains-powered garden lighting
Mains-powered garden lighting requires a bit more planning, but the effect is well worth it in the end. If you've got an outdoor socket, you're onto a winner. This will make plugging in your outdoor lights easy depending on where the socket is.
If you don't have an outdoor socket, running an extension lead from inside the house to a waterproof outdoor extension lead box is the best solution. If this is the route you're taking, remember to get a WiFi extension lead such as the TP-Link Kasa Smart WiFi Extension Lead. This means you'll be able to turn the lights on and off with your phone and smart assistant, schedule timers etc.
When it comes to mains-powered garden lights, you've got endless choices. From floor-standing lamps, to festoon lighting and spotlights. You can make your garden look incredible at night with all the options.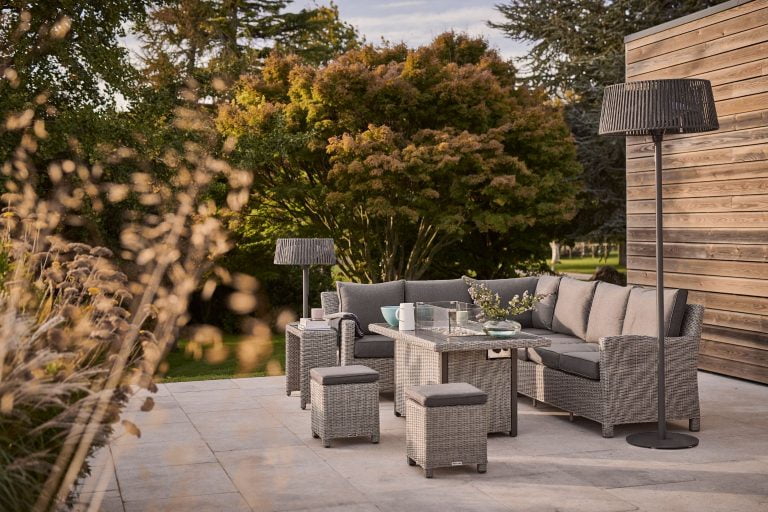 This 2-in-1 outdoor lamp not only lights up the space allowing you to spend time outside when the sun sets, but also includes a 2100W heater. This combo is a must-have for the patio!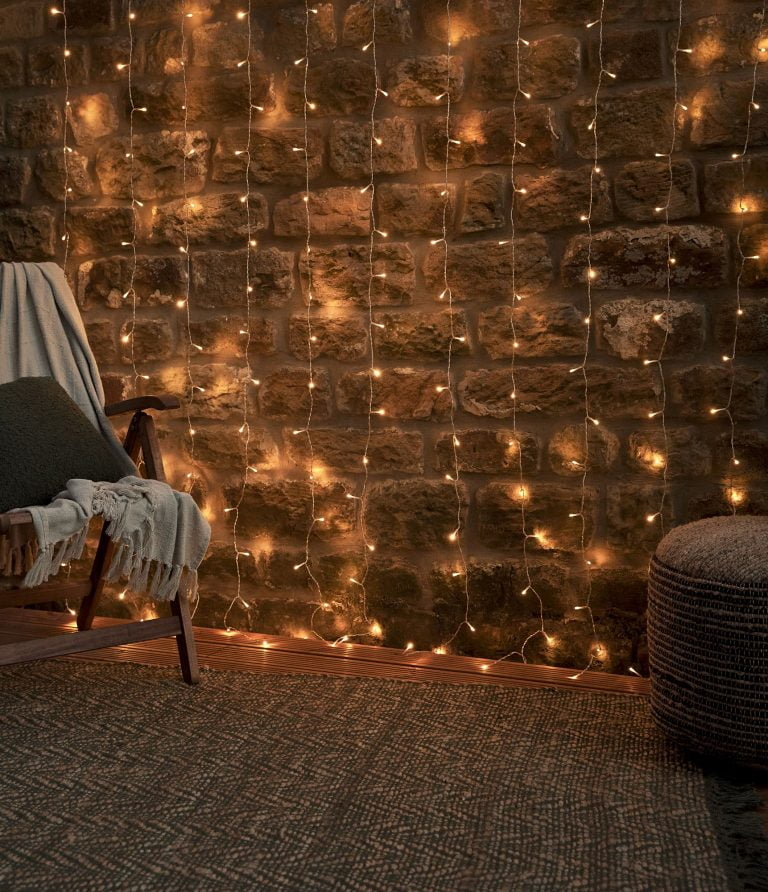 These brilliant lights can be switched from either warm white to a white colour. Sized at 2m x 2m, these are great to hang behind a sofa set on a wall or fence. Creates a great focal piece to your garden.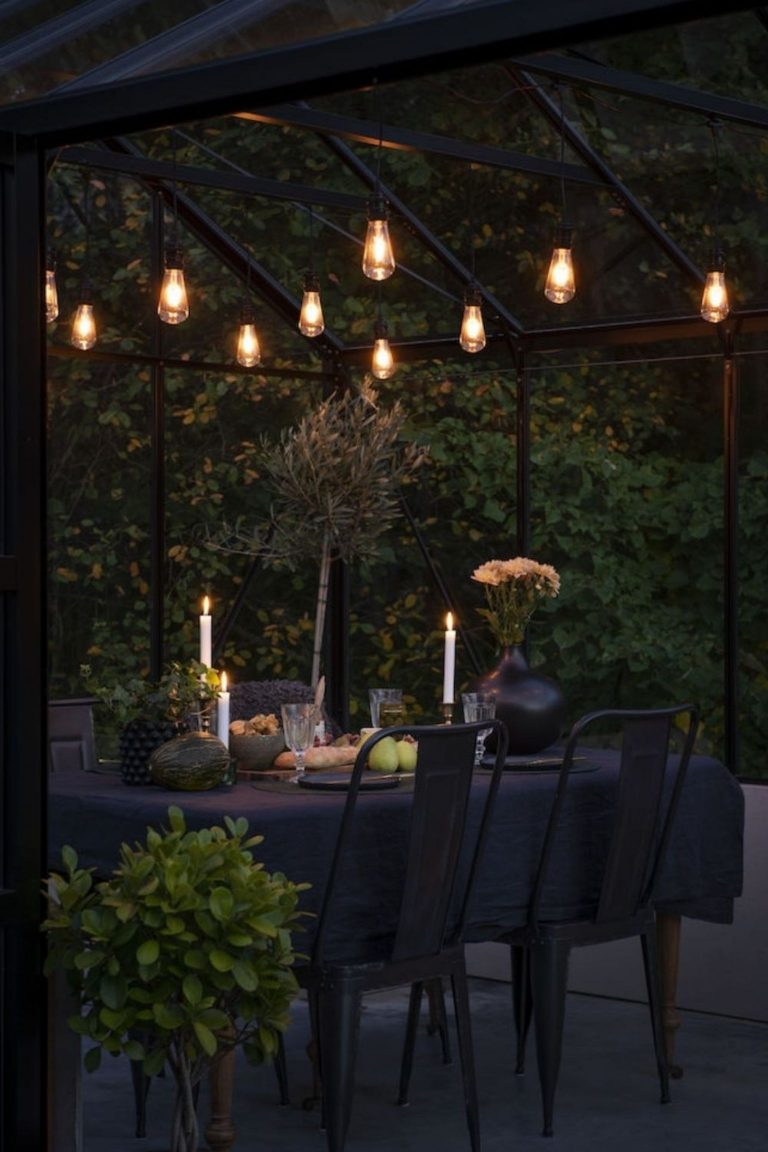 I love these drop festoon lights as they're slightly different from normal ones. Rather than going from bulb to bulb, each of the bulbs is suspended on a single cable, giving the appearance of them hanging down even lower. I just love these!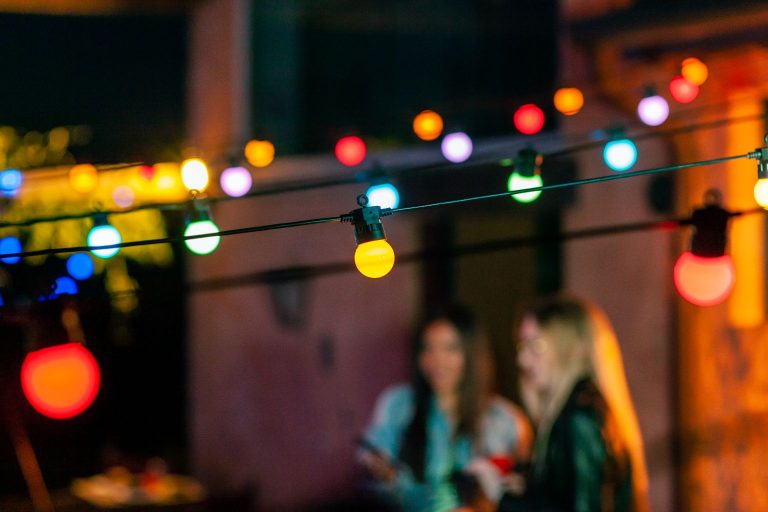 Looking to add some colour to your evenings in the garden? These festoon lights from Twinkly are unique in being smart lights, meaning you can change the colour directly from your phone. Whether it's setting the mood for an intimate meal or a party, these are great and will look amazing.
Outdoor fitted lighting
If you're planning on a revamp or handy with some DIY, installing lights in your garden can update the space. You could go for lights built-in on your patio and decking, or some nice spotlights on the walls of your house.
These kinds of lights require much more planning and are a little less flexible. So it's worth thinking about if you're doing some major DIY as drilling through walls or fitting into patio slabs isn't the easiest thing to do.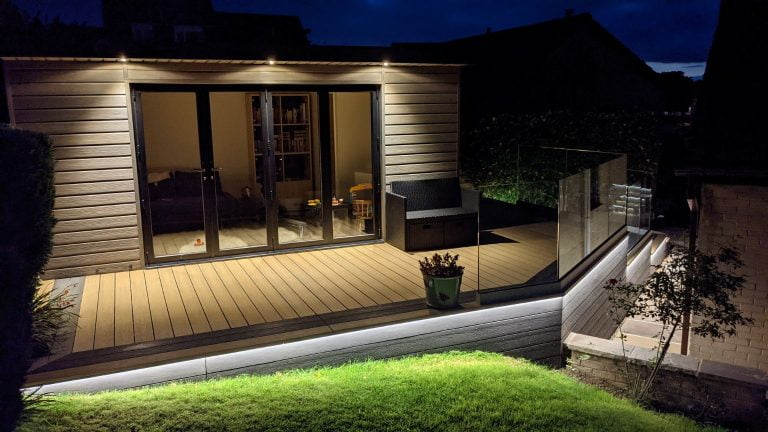 Building lights into your decking is a great way to add light to exactly where it's needed. The lighting in this decking is recessed which gives off a nice glow onto other surfaces. This is a great way of integrating light into your spaces and letting them subtly blend in.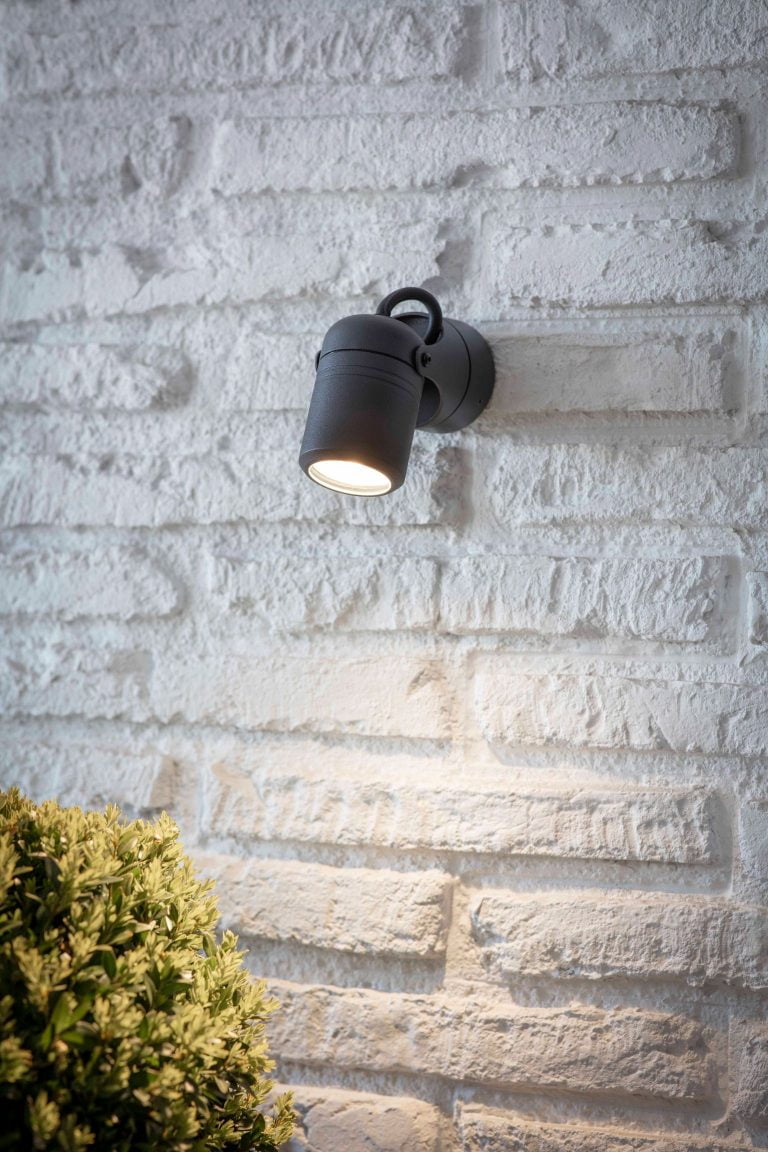 Simple black wall spotlights are an easy way to shine a light on areas where you need them most. These spotlights can be swivelled in all directions, so you can light up exactly what is required.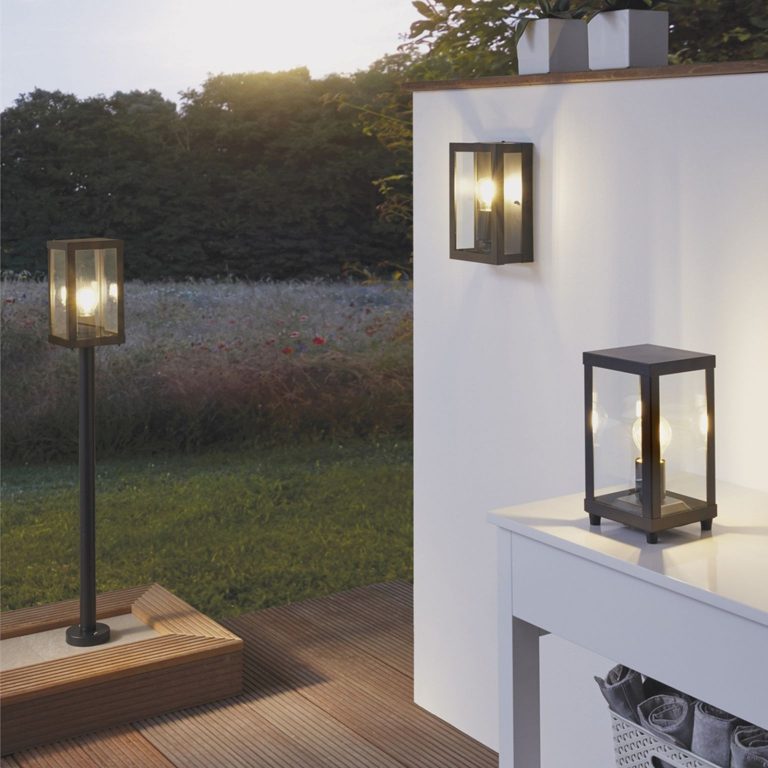 For a simple modern look, the Eglo Alamonte collection of lights from Homebase looks great and you can easily match different lights around the outside of your home.