Storage, it's something we can't get enough of even after Marie Kondo'ing our homes. Honestly, if you haven't watched Marie Kondo on Netflix yet, it's a must!
Even after getting rid of everything that doesn't "spark joy", you can still be wondering where on earth you can store everything you want to keep. This is where organising it into the right places is essential. However, you can't have a gazillion shelving units dotted around your home, it's your home, not Costco. This is where hidden and versatile storage furniture comes in.
Whether you're moving into your first home or simply looking to upgrade your furniture, thinking of the longevity of the furniture and the storage it can hold is a wise move to make. I've scoured retailers to find some great storage solutions and some innovative ideas.
Under the stairs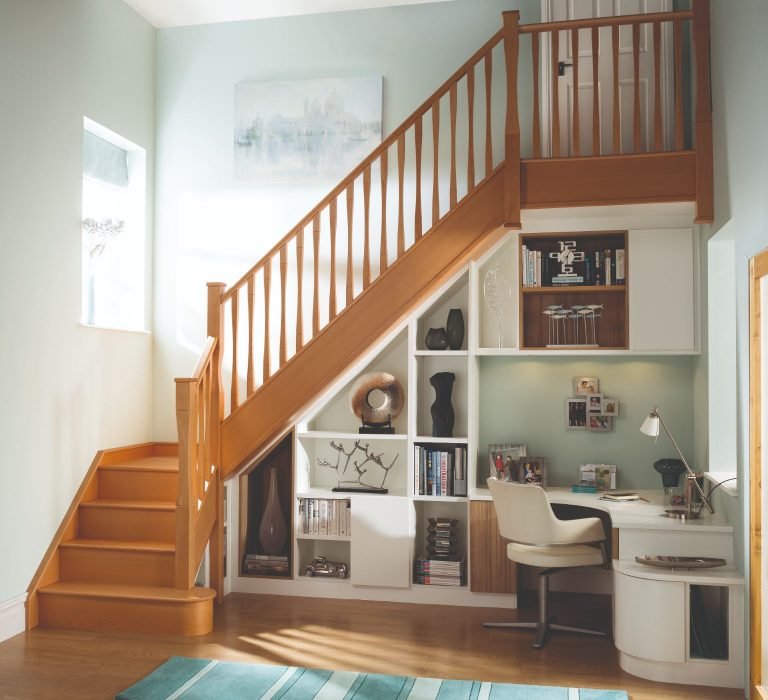 Using space under the stairs is a great way to store things you don't want on display. But if you do want things on display and make the space more usable, this concept from Neville Johnson is very nice. By integrating a desk alongside a mix of cupboards and shelving, you've essentially created a pleasant space to work.
Alternatively, if a desk isn't what you want under your stairs, you could create a little reading nook with space for a built-in bench. Throw in a couple of cushions and you've got the perfect place to sit with a book. The space under the stairs is a valuable part of your home and there are many ways to make the most out of it.
Use shelving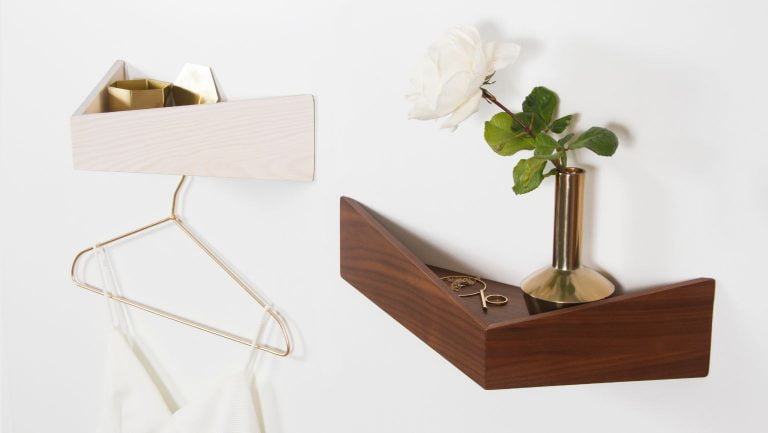 Okay, I'm saying the obvious here, use shelving (I won't be getting any awards for this suggestion). However, you can do so much more than fixing some standard shelves to the wall. Opt for something with a bit more interest, or with multiple ways to store items.
These shelves from Woodendot are unique with their stylish angle which sticks out from the wall. The lip on the top helps keep things on the shelf and hides them slightly if you're lower down. The integrated hidden hook underneath is such a brilliant idea. These would be great in any room of the house!
Innovative bathroom storage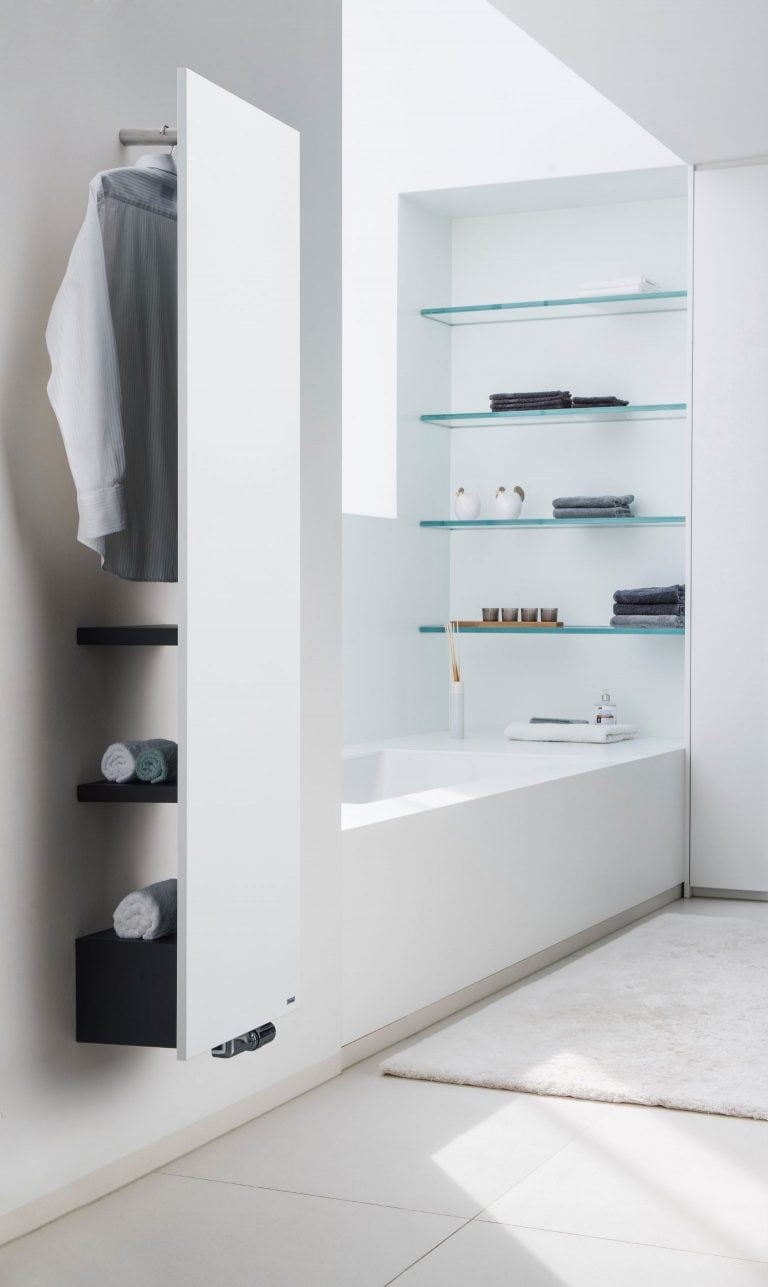 The dream of having a tidy bathroom with a home for everything is possible to achieve – yes, it really is – just with some innovative and usable storage. If you've done all you can with a cupboard under the sink, baskets on a shelf and still need a place for things, this radiator with built-in storage may be perfect.
The vertical Niva Bath Radiator sits a little further out from the wall as it integrates shelves behind and also a rail for hanging clothing. We all need a radiator and storage in a bathroom, so combining it is a win-win. If you're soon to be renovating your bathroom, add this to your Pinterest board!
Home office come wardrobe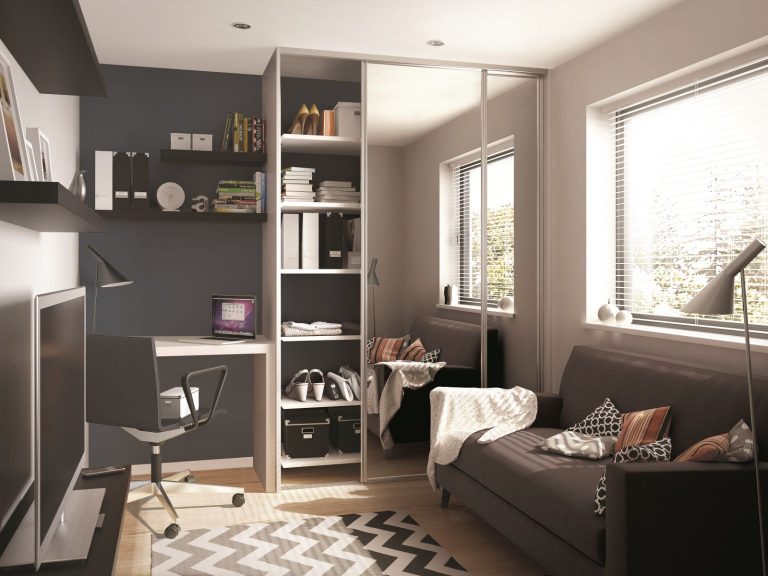 Fitted wardrobes with sliding doors aren't just for storing clothes. They're also great for storing all kinds of objects in whichever room of the home you choose to install it. Many spare bedrooms have become home offices in recent months, so having a fitted wardrobe with shelves is a great way to store away office clutter including the printer and anything else you don't want to see.
A simple mirrored sliding wardrobe can make a room appear much bigger. This small home office concept from Spaceslide will appeal to many of us with that small spare bedroom come office. With the addition of a sofabed, your home office can be turned back into a bedroom in short notice. Plus, if there is some space in the wardrobe, it's perfect for anything else you may want to store away.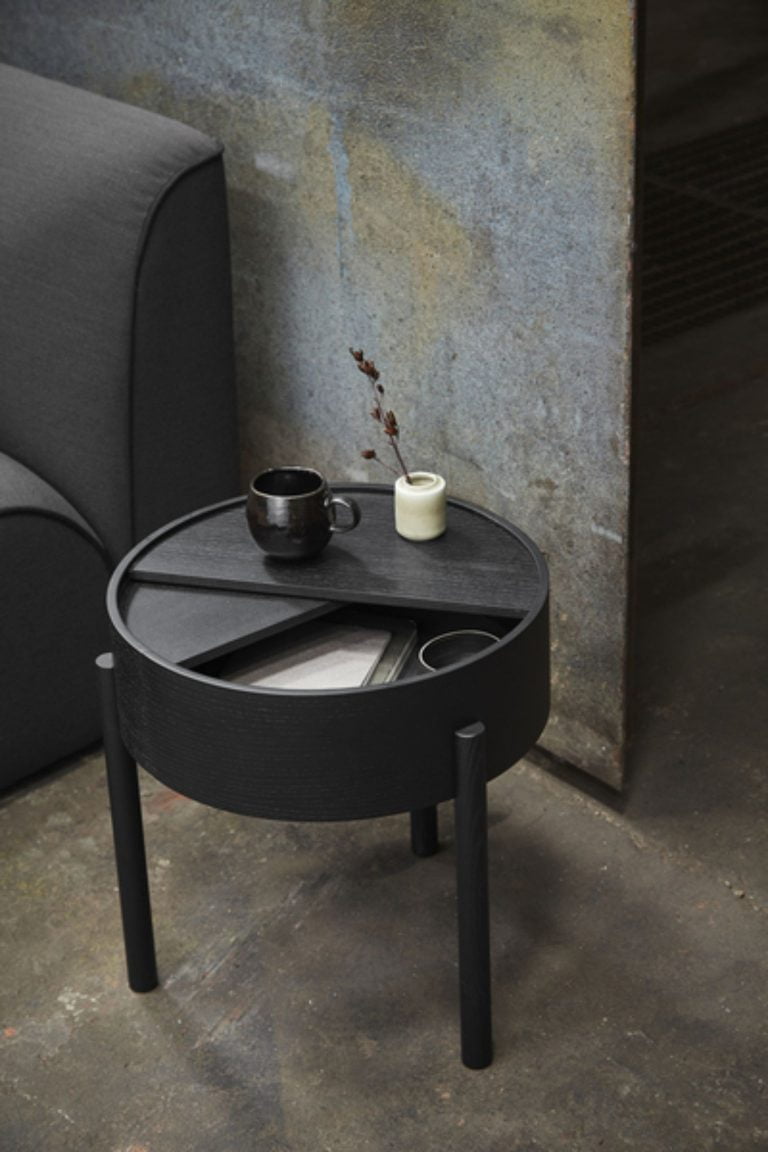 The best kind of storage is where you least expect it hidden away until you need it. There are headboards with hidden storage and even storage in bath panels. However, I'm loving the Arc Table which boasts a minimalist Danish design which looks beautiful.
To access the storage inside, simply slide one half of the lid to reveal the inside space. Perfect location for storing remotes, magazines or even a few late-night nibbles. This table comes in two sizes, a small side table or a larger coffee table.
Under the bed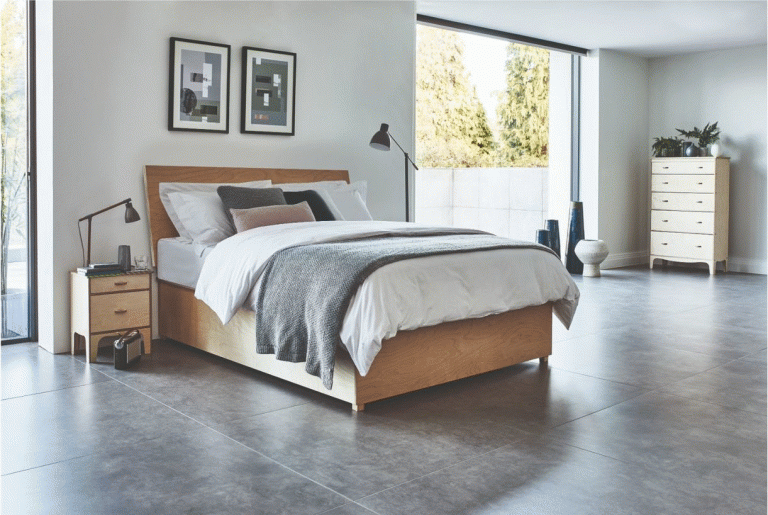 A calm and tidy bedroom is essential to help you unwind after a long day. This is why storage in this particular room is, of course, important and finding the right pieces of furniture can help store everything you need. One of the most popular (which is no surprise) is an ottoman bed.
The Sunday Ottoman is perfect for storing everything away underneath the mattress. Simply lift the bottom of the mattress and the gas struts effortlessly assist in lifting it upwards, enabling easy access to everything inside. It's also made from FSC certified wood (which is vital to look out for) and it comes in sections, so you don't need to worry about narrow hallways and stairs.
Do you have enough storage in your home? Do you wish you had more? Let us know in comments below 👇