Well hello sunshine! Can anyone else believe that we are actually getting a proper summer with nice weather this year? I hope everyone is getting time to make the most of it. June went by in a blur and it is already July. This is a busy month for me as we're going on our annual trip to Ireland and we're also unexpectedly moving house this weekend! Can't wait to share some of the move with you and give you a glimpse into my new home. I've got some great bits for you this month, let me know what you think!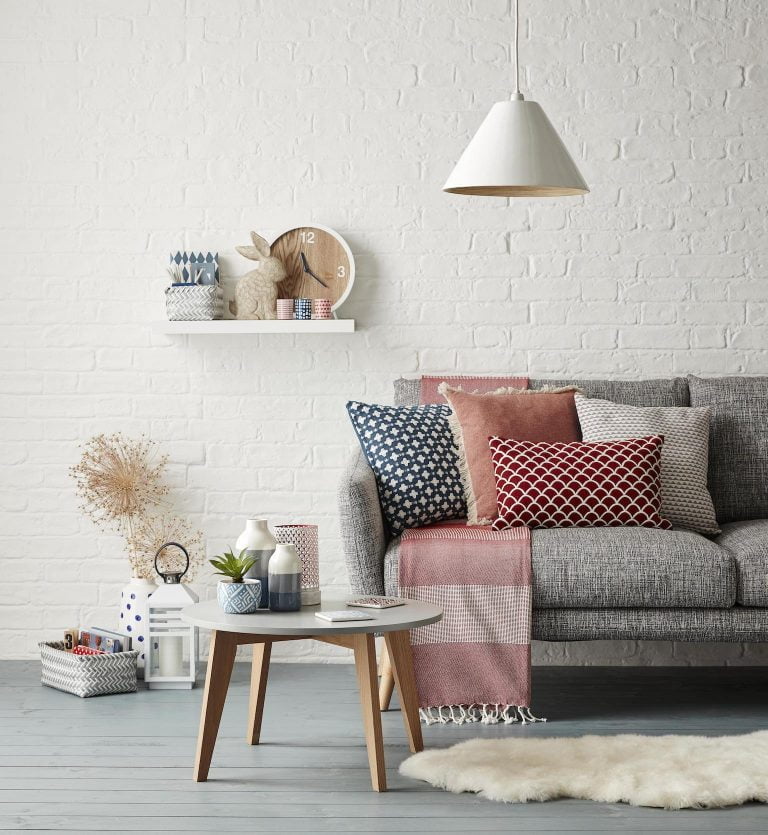 First up is B&Q once again showing that they are worth keeping in mind when it comes to interiors and especially textiles. This isn't the first time that their cushions have caught my eye and it probably won't be the last! I love the colour of that blanket, a new tone that I haven't seen much of yet but think it will catch on before long. And the table is just all kinds of perfect!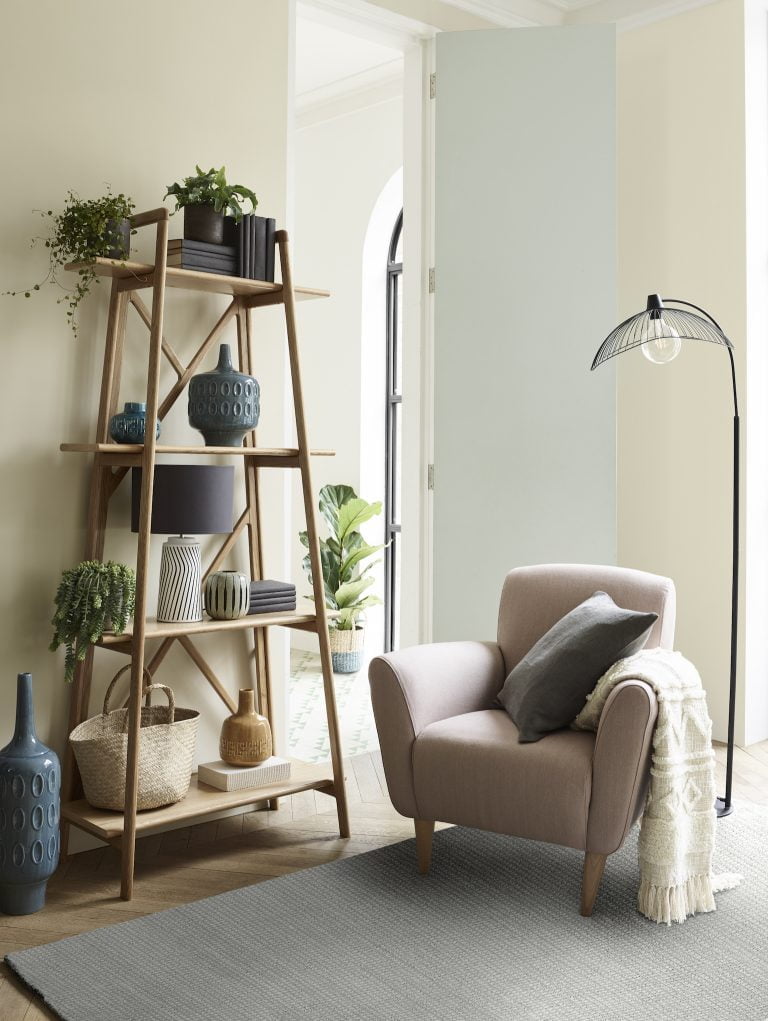 Is this not just the ladder shelf of dreams?! With so many of these on the market at the moment, it has to take something quite special to catch my eye. I'm not sure if it is the colour of the wood or the design but I really feel like this one is a bit better than the rest! This might just be the thing my new house is missing…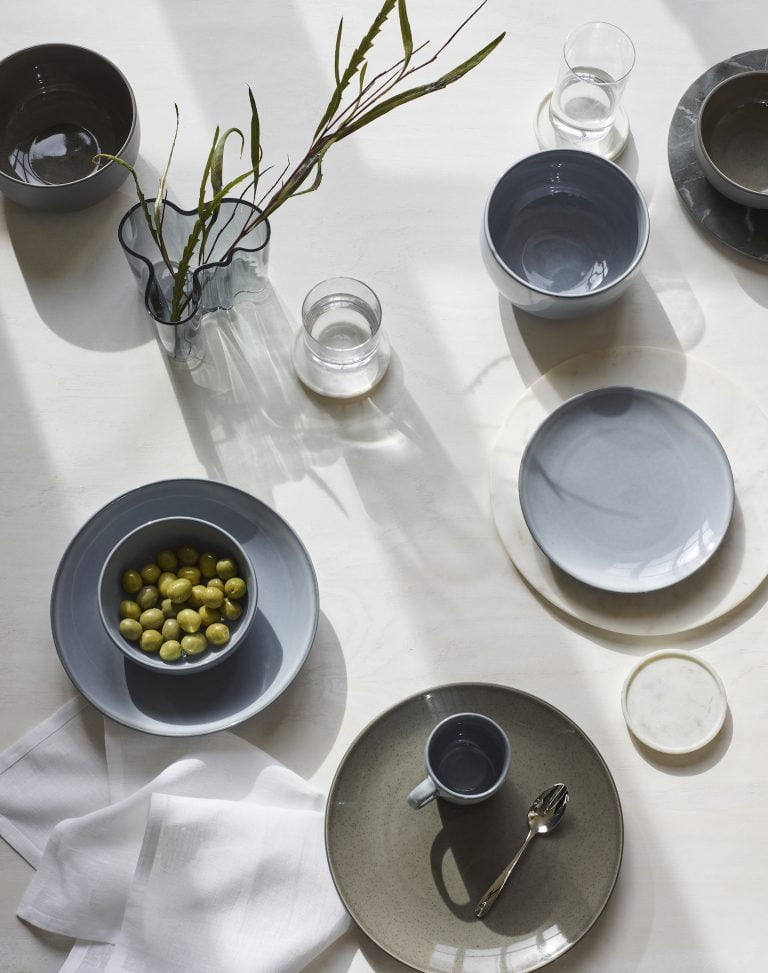 It's no secret that I am a big fan of dinnerware, a little too much of a fan really. I can't help but love the earthy blue tones of this set. Maybe with all the different shades I won't get bored too quickly and feel the need to replace everything every few months…just maybe.

This isn't my usual style when it comes to furniture but I really like this bedside table. I love that it adds a big hit of gold in a sometimes hard area to add colour, my bedroom ends up being so white! I love the look of stacking books up on it and really personalising it to show off a bit of yourself. The lamp goes beautifully too!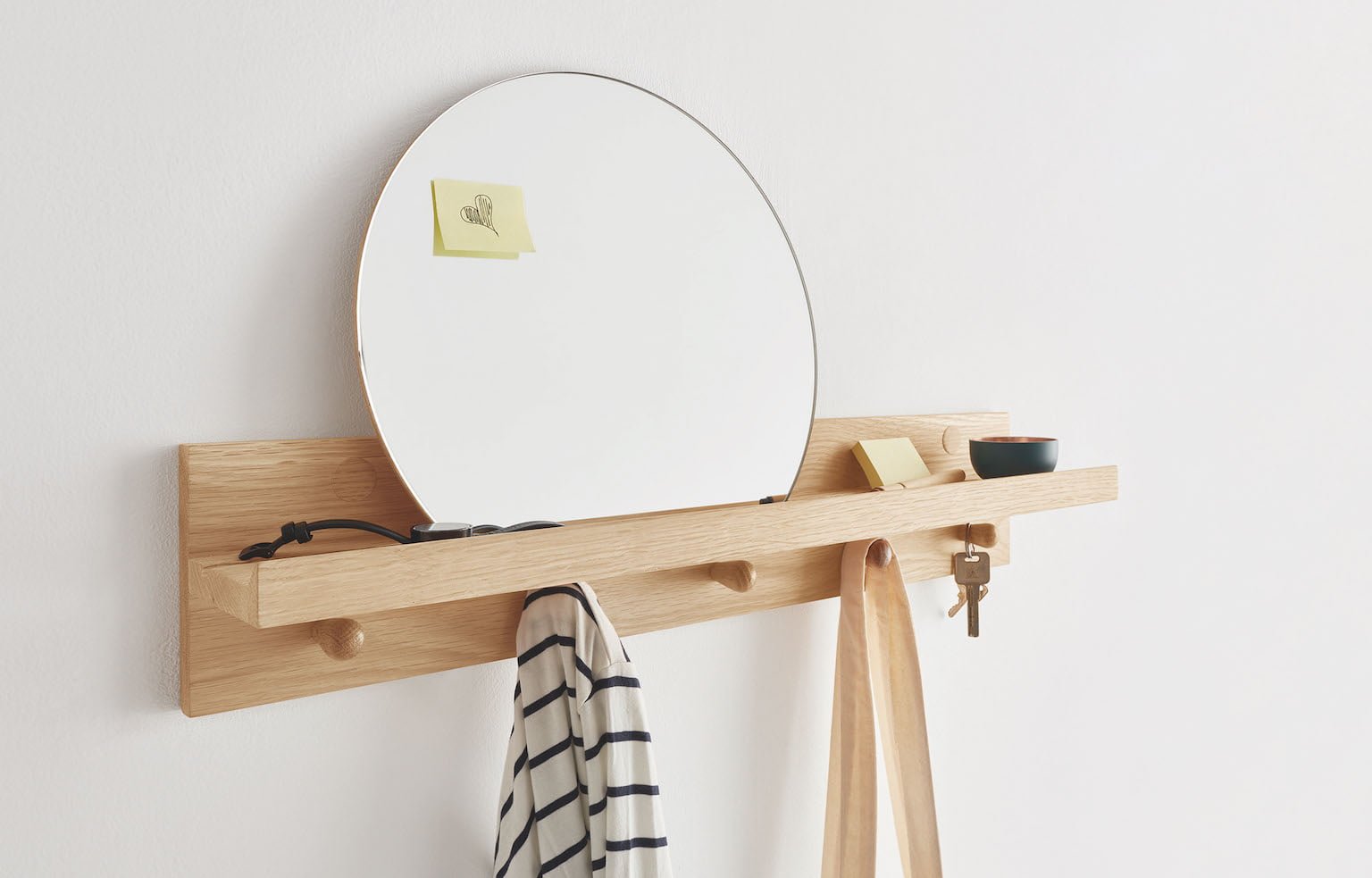 I've been looking for a circular mirror for what feels like forever! I can never find the right one! This one might be a tad too small for what I have in mind but I love it paired with this great little shelf. How handy that it has a shelf and hangers all in one?! The perfect addition to any hallway that needs a bit of sprucing or organisation!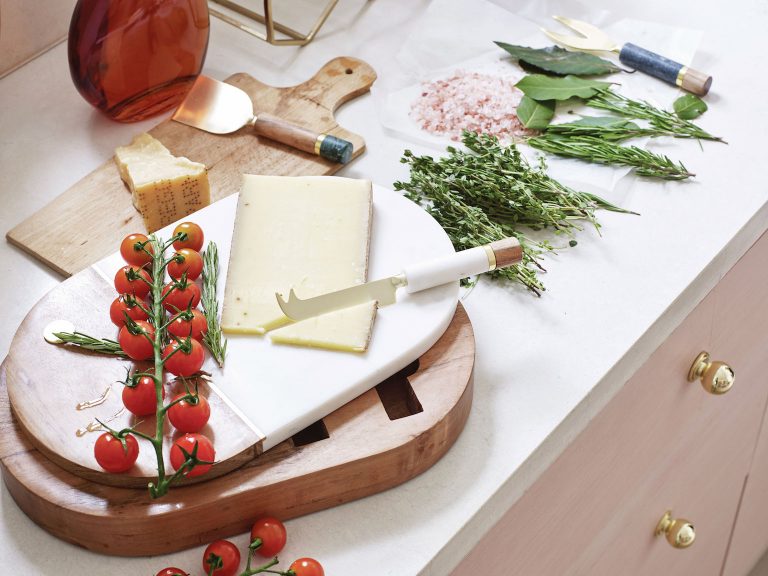 I don't know about you but both Ricky and I love cheese and, being vegetarians, can sometimes become the main event in a dinner party or wine evening. The main event deserves to be served on something beautiful which is exactly what these cheese board from Oliver Bonas is. The marble with the wood and touch of gold is perfect! It seems like it comes with some lovely matching cheese knives as well! I would be more than happy getting this out for my friends and am sure it would get many compliments.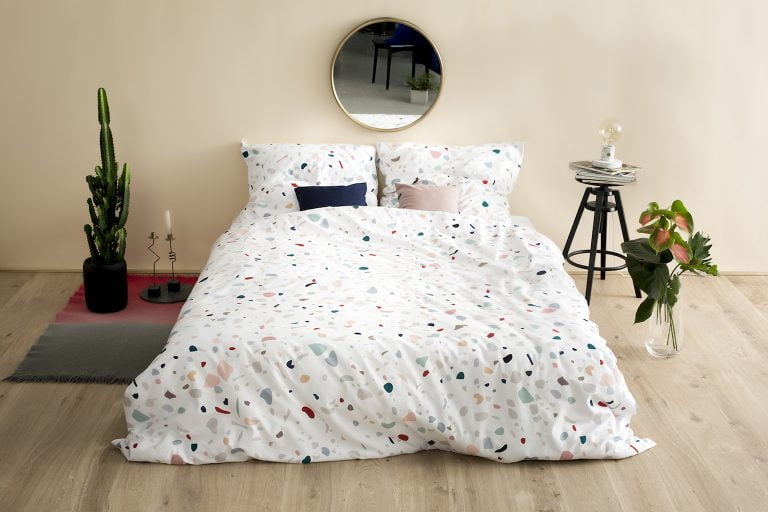 I really like this bedding because it is mainly white but incorporates many of the colours that I really enjoy having in the bedroom. It also has a nice balance of lighter, pastel tones with deeper tones meaning it would be adaptable to all the seasons – and just think of all the cushion combinations!
Until next time…