Whether you're actively looking to move or just browsing the market, finding a new development with the latest on-trend style is always good to fill your Pinterest boards with. I've found countless new developments which look utterly stunning and I just dream of living there. I'm one of those people that would drive through a new housing development if I was passing by!
A little browse of a showhome is always good to get some interior inspiration too. These developments hire the very best interior stylists to create their overall vision of the property, aimed at their ideal audience. It's always good to see how they've made the space look great and what brands they've used.
Recently an email arrived in my inbox all about Eden House, a development by Fornacelli Homes which launched in January 2020. This is their first sustainable development which offers a contemporary style with a focus on quality and wellbeing. Sounds perfect right?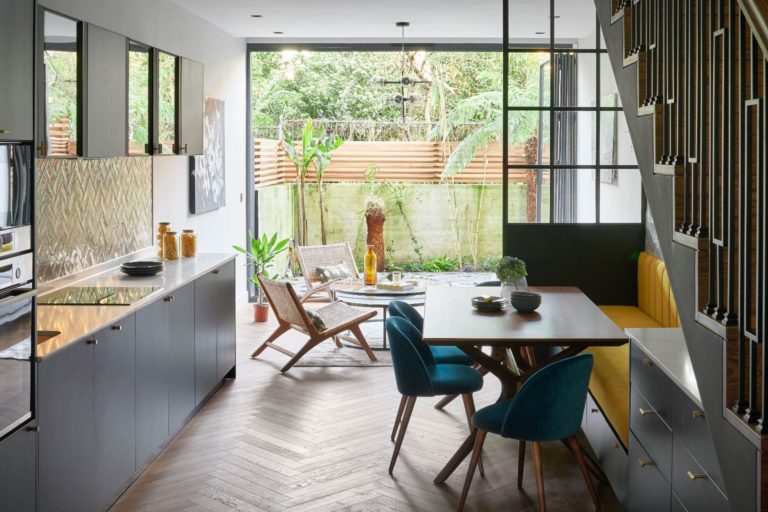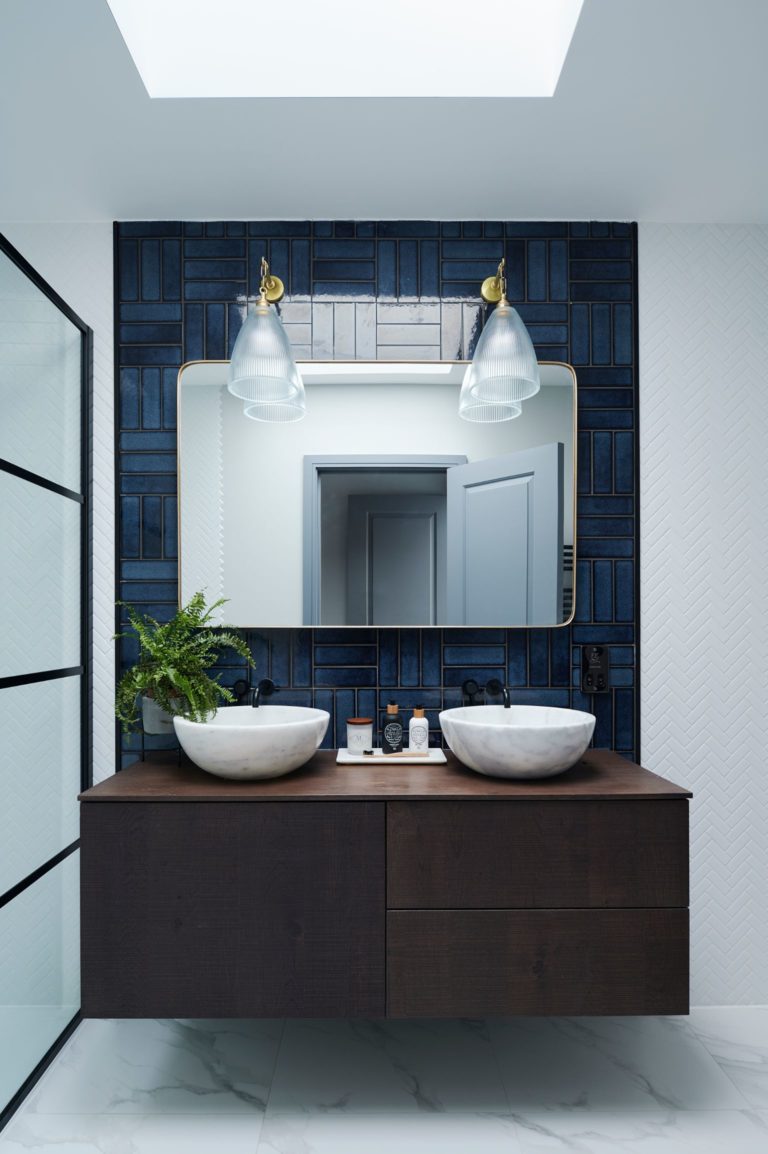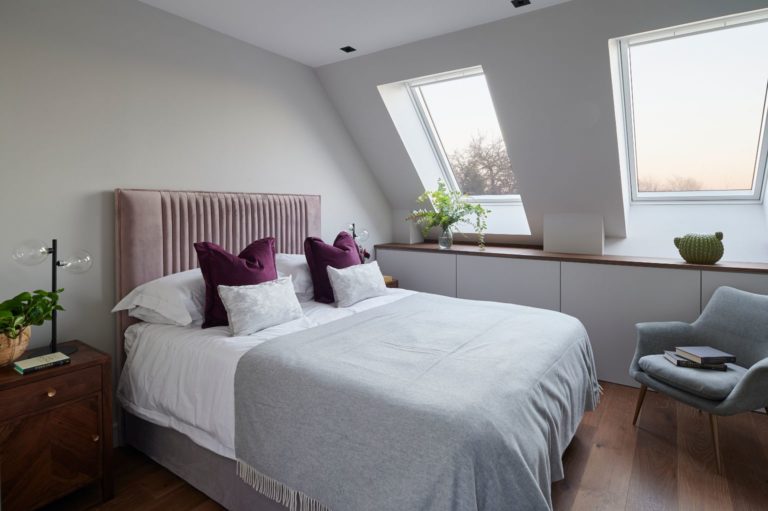 Eden House is located in Crouch End, North London, so ideal for those that work in the captial. This development consists of 9 homes, 4 mews houses and five apartments. A mix like this works extremely well and appeals to many different people.
The first thing that stood out for me was the nature and sustainability aspect of the development, many ideas we can steal for our own house renovations. All properties benefit from outside space, which we all need! The top of the building is covered in a huge green roof and there are external and internal green walls. This not only looks great, but the plants also help remove pollutants from the air.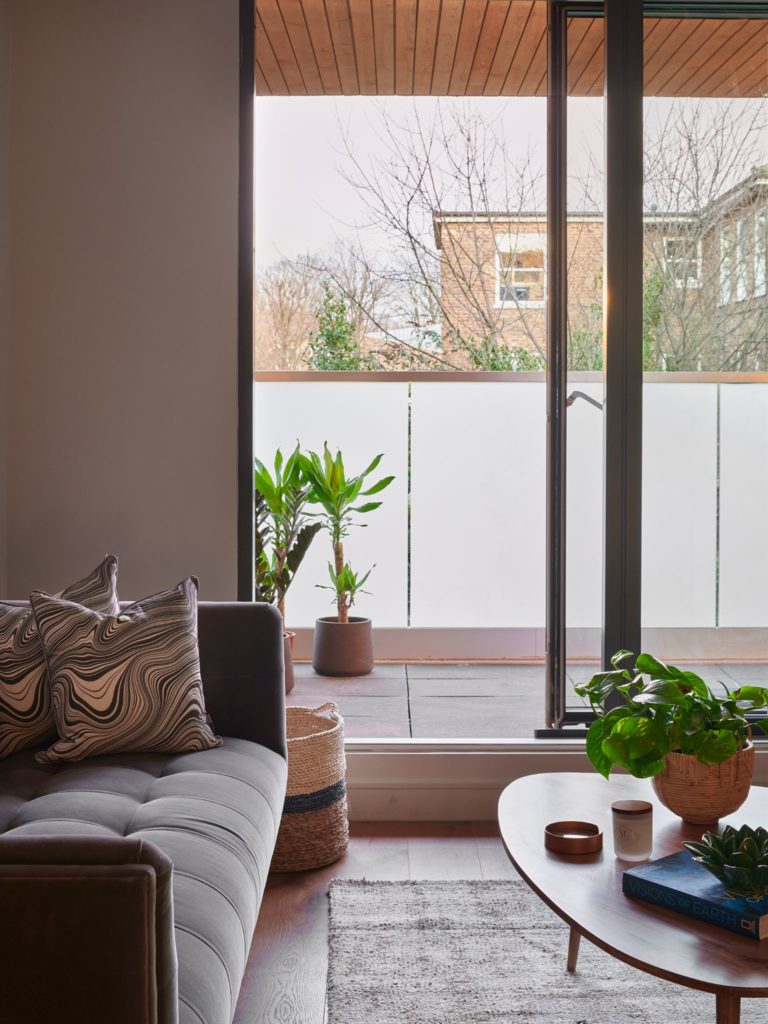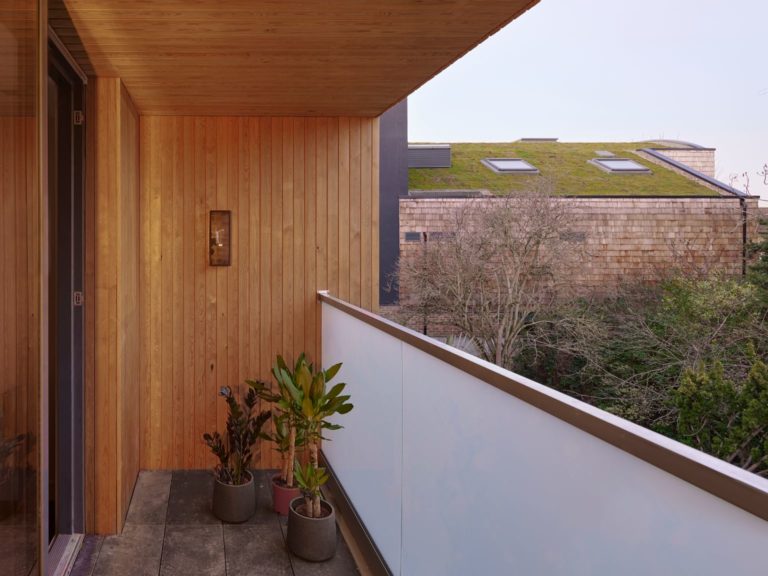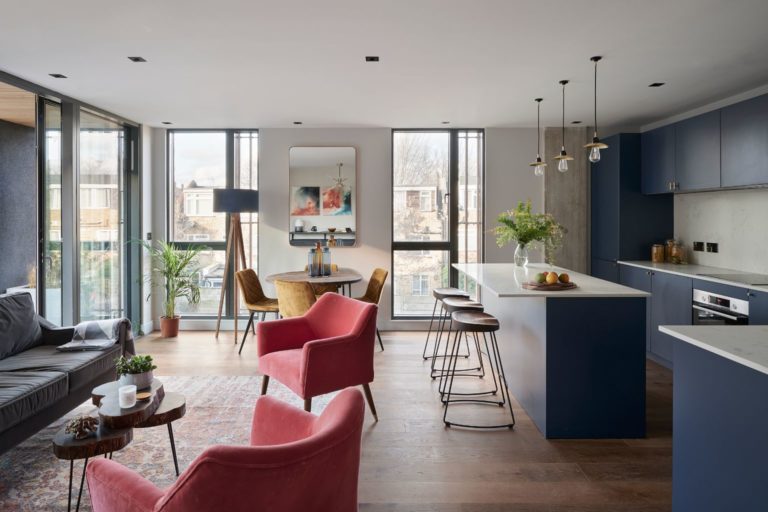 When it comes to heating and cooling the homes, MVHR (Mechanical Ventilation and Heat Recovery) systems help maintain an ambient temperature year-round by heating or cooling the homes. At the same time, it filters and purifies the air which is a huge bonus to the overall air inside.
On the roof are 42 Supower solar panels, capable of generating 400W of electricity. This not only powers the homes when the demand is there, but it also stores excess energy for when it's needed by the residents. If you don't have a car for that huge shop, there's also a BMW i3 electric car which is available to all residents on a shared basis. It's also charged by the solar panels, making the journey pretty much carbon neutral!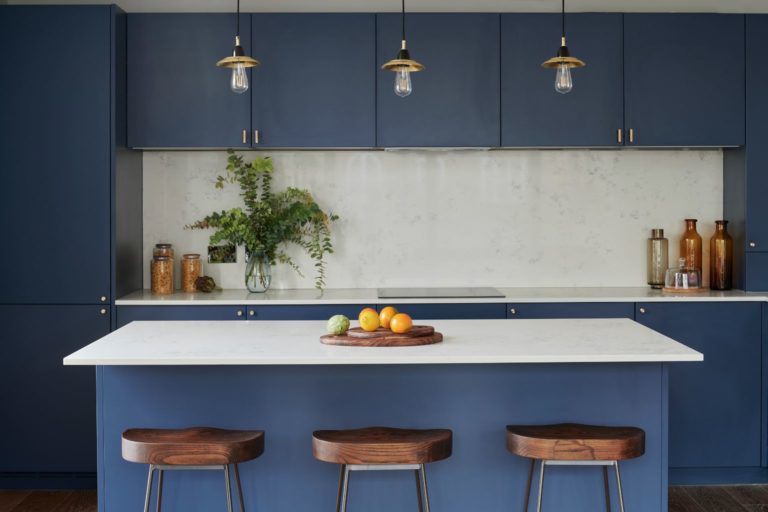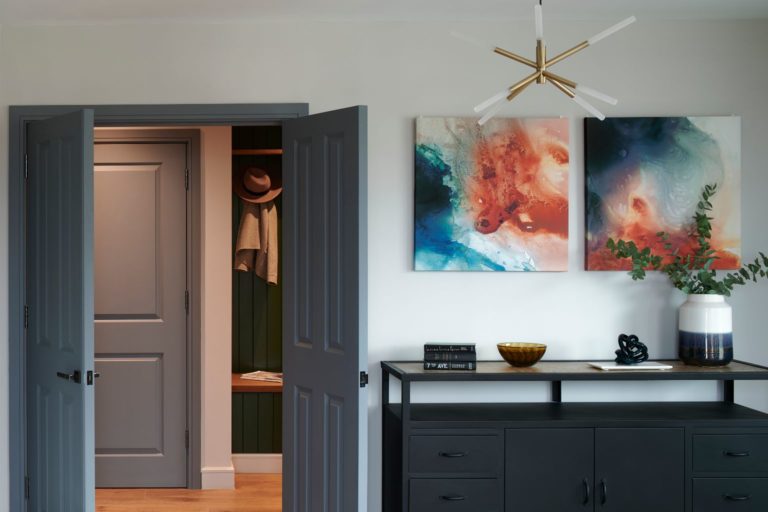 The exterior of the building hasn't been forgotten about either. It features cedar cladding, London stock brick, zinc cladding and a textured render that surround the building which helps to protect and reduce energy bills and CO2 emissions.
The sustainable materials also flow inside the building, where we spend most of our time. There are natural materials, embossed concrete walls, crittall glass screens and bespoke Italian kitchens and wardrobes, a sublime blend of urban design and luxury sustainable living. It's clear that the design team spent many hours finding the right materials which worked well in the interior spaces such as the beautiful velvet and natural exposed concrete, warm golden rustic wood flooring and terrazzo tiles. The overall style just looks absolutely stunning!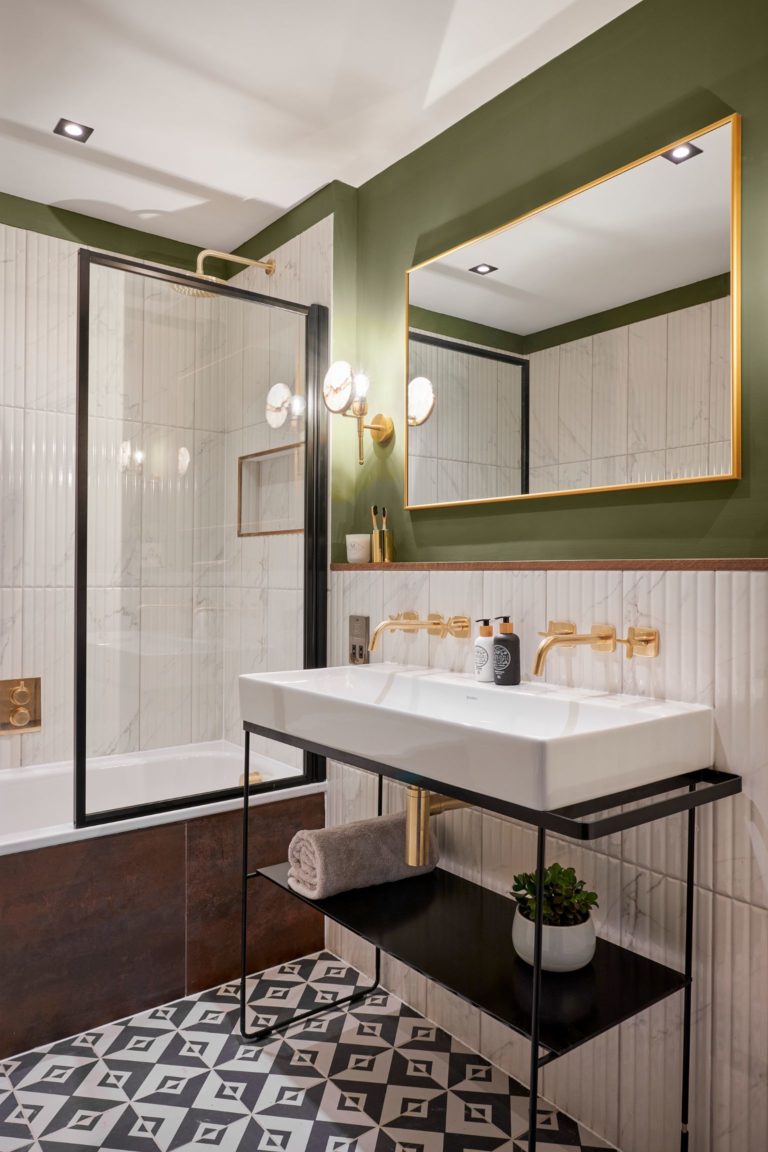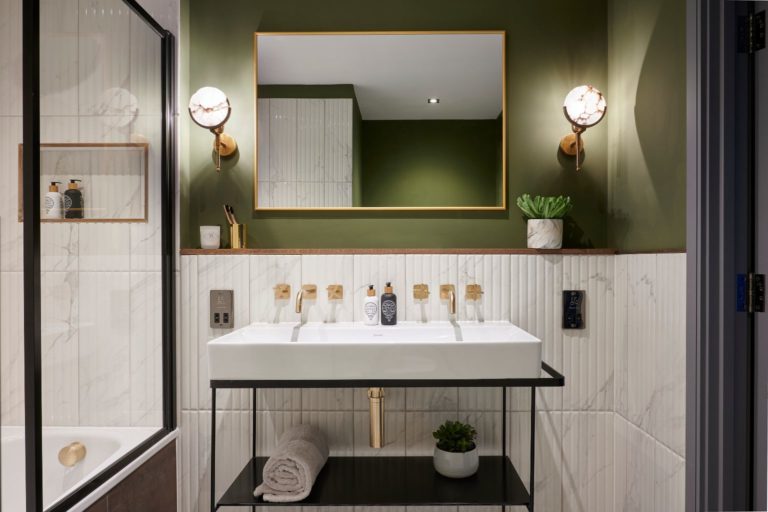 What design features have you fallen in love with that you want to steal? Let me know in the comments below 👇
Big thank you to Fornacelli Homes for letting me share this beautiful development. For more information on this development, visit fornacelli.com
Credits and development consultants
Interior/exterior architecture & Design: Mood London Design Ltd
Structural engineer: Pringuer-James Consulting Engineers
M&E consultant: CSJ Associates Ltd
Living Walls: Semper Green
Green Roof: Knauf Insulation
Solar Panels: Joju
Contractor: Bellame Contracts
Landscape consultant: HADA Landscaping Design
Joinery: The Joinery Shop
Project management: Mood London Design
Photographer: Henry Woide
Art: Degree Art