Can you believe it's already February? January felt SO long but has suddenly gone by quickly. As we're still in the deep depths of winter, keeping all cosy and warm is vital on these long winter nights. Escaping the chilly outside into a warm home is what it's all about!
Christmas may be long behind us, but it doesn't mean you can't fill your home with the scents of winter with some scented candles. I've been buying way too many candles recently (no surprise). It was sad putting away all my festive candles, but not too sad as I've got plenty of winter scented candles to light over the coming weeks 😁

Here's a round-up of my collection of winter candles which all smell incredible. Do you have a favourite winter scent? Let me know in the comments below 👇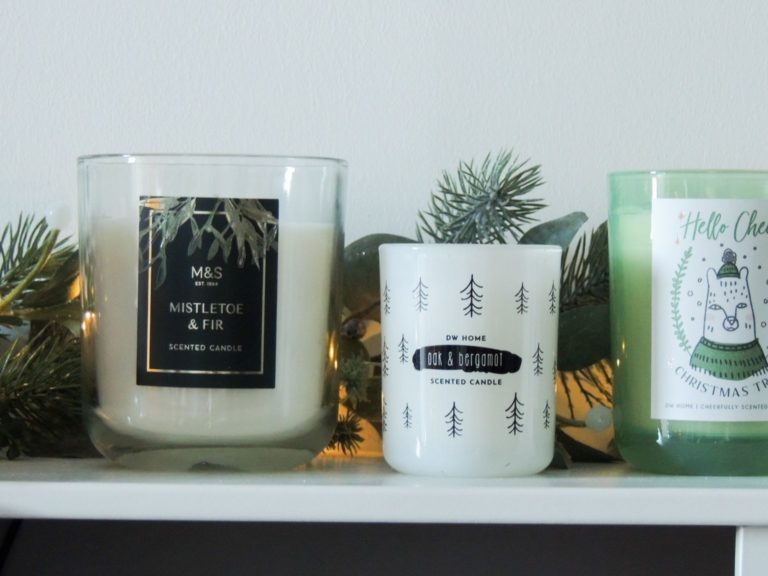 Okay, so the M&S Mistletoe & Fir is a little Christmassy (I photographed this over Christmas) but this still has got to be a great candle for winter. The scent is full-on winter and I love the smell of it.
Homesense is my favourite place to find a bargain candle. With so many on the shelves, I could spend forever picking one. In my recent visit, I picked up this Oak & Bergamot candle by DW Home. The oak gives a strong deep scent which is lifted with the citrusy scent of bergamot. Plus, the candle looks great!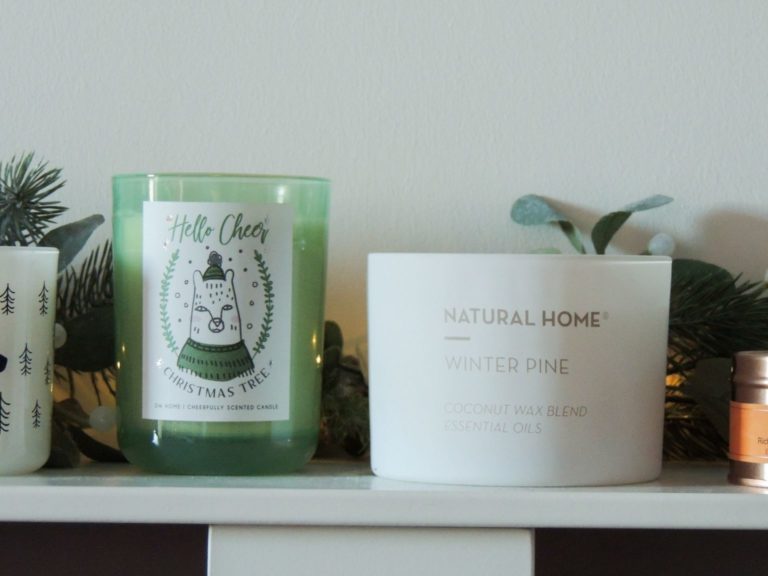 I know what you're thinking, why is a Christmas Tree candle in your winter round-up? I didn't completely burn this candle over the festive period, so still burning it now. It's not fully Christmassy, but it smells fresh. I picked this candle up at Homesense.
Another fresh candle for winter, this Natural Home candle is scented with pine. It's made of a coconut wax blend which I've never seen before. I've always stuck with soy wax candles and this one burns and releases the scent perfectly. It's a neutral colour so it can easily blend into any decor style. Surprise surprise, I also picked this candle up at Homesense.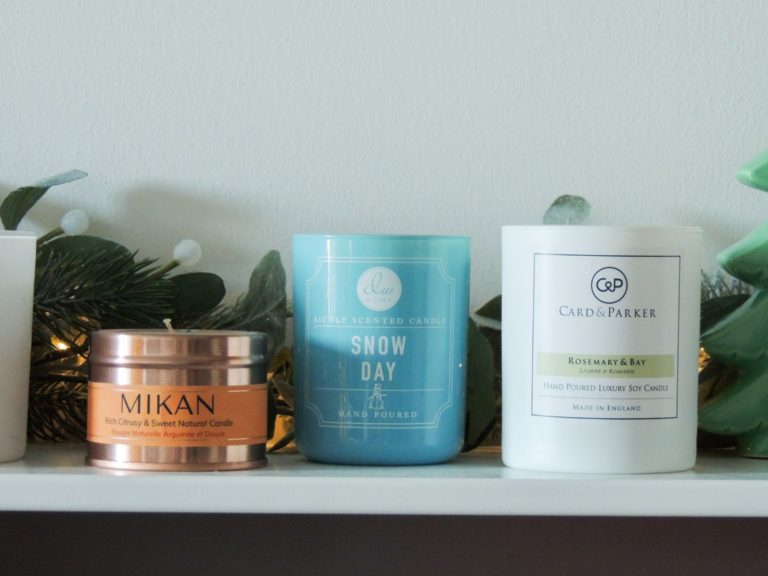 Our friends at MYTHYN very kindly sent us their new MIKAN natural sustainable candle. This gorgeous rose tin not only looks great, but the candle fills the room with its beautiful scent. It features a blend of mandarin, bergamot, patchouli essential oils which is a fantastic combination. Made in small batches in Bedfordshire using the highest quality 100% natural ingredients. Definitely checkout MYTHYN for gorgeous candles!
This Snow Day scented candle by DW Home is one of my favourite scents, I'd light this any time of the year! It features the fresh scent of peppermint, evergreen, mistletoe and a citrusy kick. The perfect scent to light to freshen the air after cooking.
Finally, this candle is rather unique. Unique in the fact I received it as part of a candle subscription. Yes, you read that right, a candle subscription! The lovely people at Iggy Box sent me a candle from their subscription to review. They team up with some of the best artisan candle makers and include a different candle in every box you receive each month, sent straight to your door. I received a beautifully scented Rosemary & Bay candle by Card & Parker. This hand-poured candle is made out of soy wax and it smells amazing!! I definitely recommend Iggy Box if you love your candles.