My favourite season has arrived, hello Autumn! This is the perfect time to update a few things in your home to make everything feel a little comfier. Well, why wouldn't you when things start to get chilly?
I've put together some of my favourite homeware and decor styles perfect for Autumn. These are a mix of online and high street brands. All of which are great value for money and not too expensive!

Light the candles
First up, candles! Both Laura and I are pretty obsessed with candles. What other way can you make a room smell good and feel nice and warm? Yankee Candle is by far my favourite. They're pretty on par with Bath & Body Works – but as I have to bring these back from my travels in the USA, Yankee Candle is my go-to candle to buy in the UK.
Yankee Candle very kindly sent me a few candles from their new ranges to try. All I can say is the Christmas ones will need to be on your shopping list. They smell incredible!
After a recent visit to a Yankee Candle store, I did get a chance to smell the candles featured above. My favourite is most definitely Autumn Glow, followed by Warm Cashmere. These pretty much smell of Autumn!
You can view the new Autumn range "Fall In Love", on the website, yankeecandle.co.uk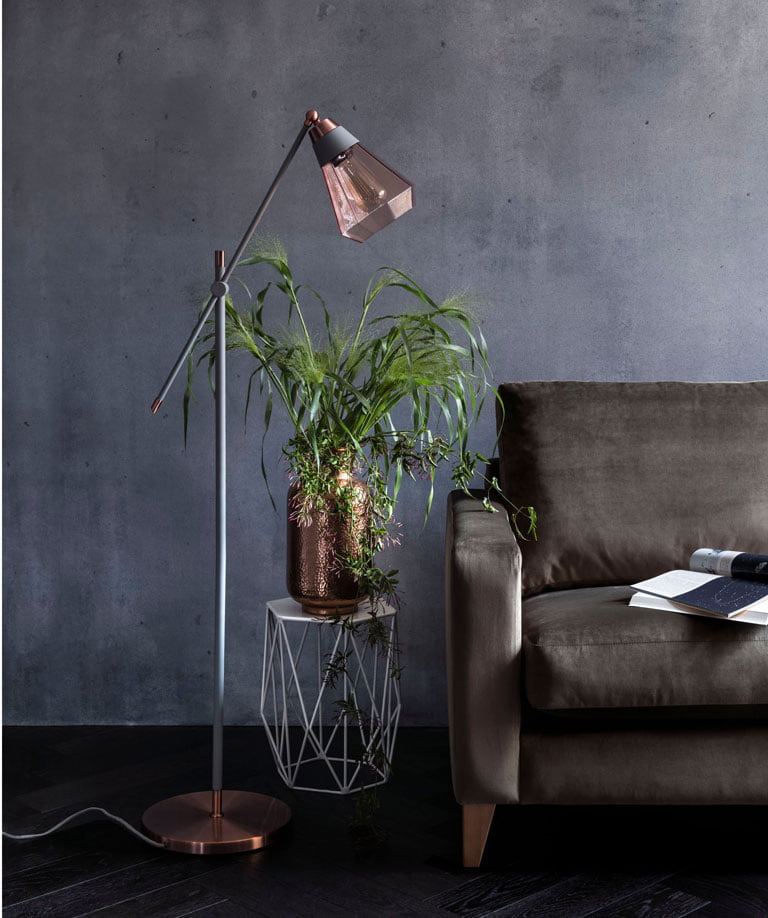 Dark colours
If you feel like decorating this month, dark colours work very well this season. Personally, I wouldn't paint a whole room a dark colour. But maybe a room where you want it to feel cosier all year round.
During these chilly months, I still like to surround myself with plants. They just make a room feel good and also very good at cleaning the air! M&S have some great plant pots and vases in store. Mix that with their new side tables and you've got a whole new display!
I'm also falling for the rose gold/copper trend. I've tried to avoid it for so long, but this M&S floor lamp looks so nice paired with the grey metal! I'm a big fan of grey, so this looks brilliant.
View what's new at M&S in their home department by visiting, marksandspencer.com

Warm lighting
To create a cosy atmosphere you need candles and warm lighting. If you've got the candles, you can cross that off the list. Not got the lights? Here are some nice concrete table lamps which are great with LED filament-style bulbs!
Over the past few years, LED bulbs have been looking better and better. These concrete lamp bases with a raw copper stem by Abode Living look really good. You can style it with a shade, but I think it looks better with just the bulb if you've got a nice looking bulb that is!
View these lamps and more at, abodeliving.co.uk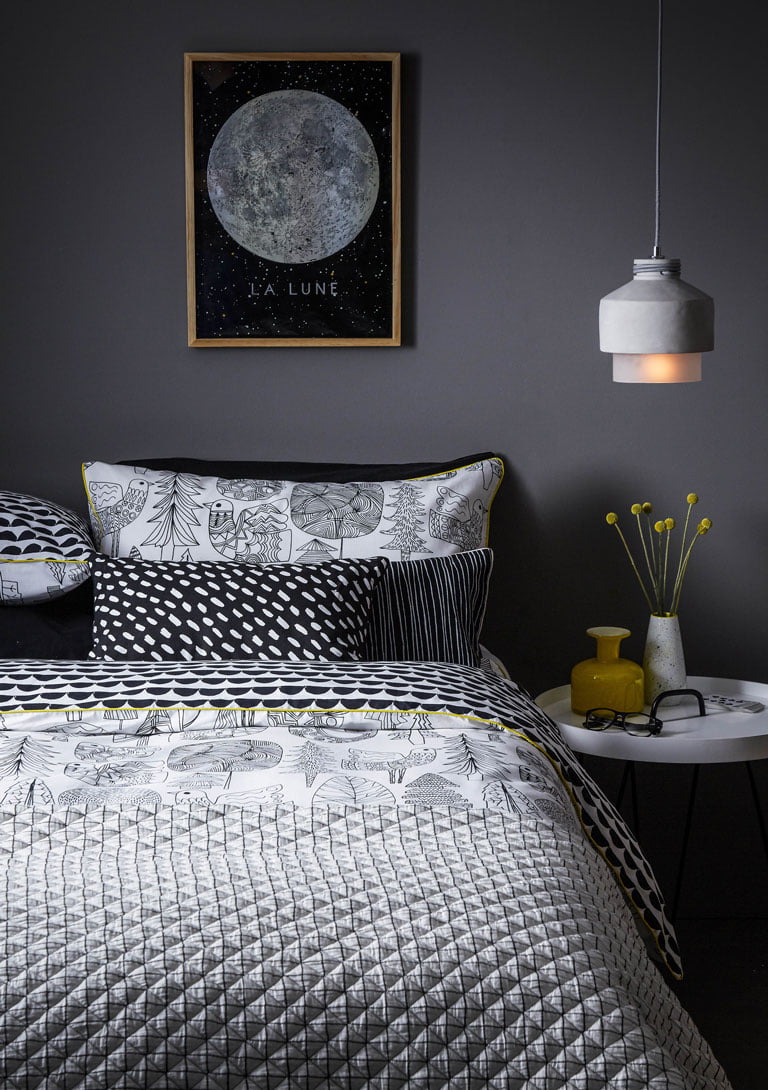 Upgrade your bedding
Autumn is definitely the time to upgrade your bedding! Debenhams has some great new bedding and I especially love the Ben de Lisi Home Scandi Forest bedding set. It's a mixture of white, grey and black and would look perfect in any room. It's also bedding which you could use throughout Autumn and Winter. It's not too Christmassy like other bedding I've seen.
I'm also a big fan of grey paint. This room style is perfect, especially mixed with the hanging pendant light and that side table. Put a Yankee Candle on the bedside table and you've got yourself a cosy place to relax in bed!
You can find all these products on debenhams.com

Light up dark corners
LED fairy lights are my go-to decorating staple. If you think they're only for Christmas, you're wrong! Fairy lights are great for lighting up those dark corners in the evening. With so many different types of light to choose, I honestly think the warm white is the best. I've just got some new lights for my bedroom which are on a copper wire and seamlessly blend into the corner of the wall and ceiling.
These micro LEDs from Lights4Fun look brilliant! They're very similar to what I currently have and feature a bendable silver wire. They look so elegant and can be draped and fitted around furniture, picture frames and shelving. As the wire is extremely discreet, you won't notice it straight away. Great to bundle up in a fireplace which you're not using!
You can find this and much more on, lights4fun.co.uk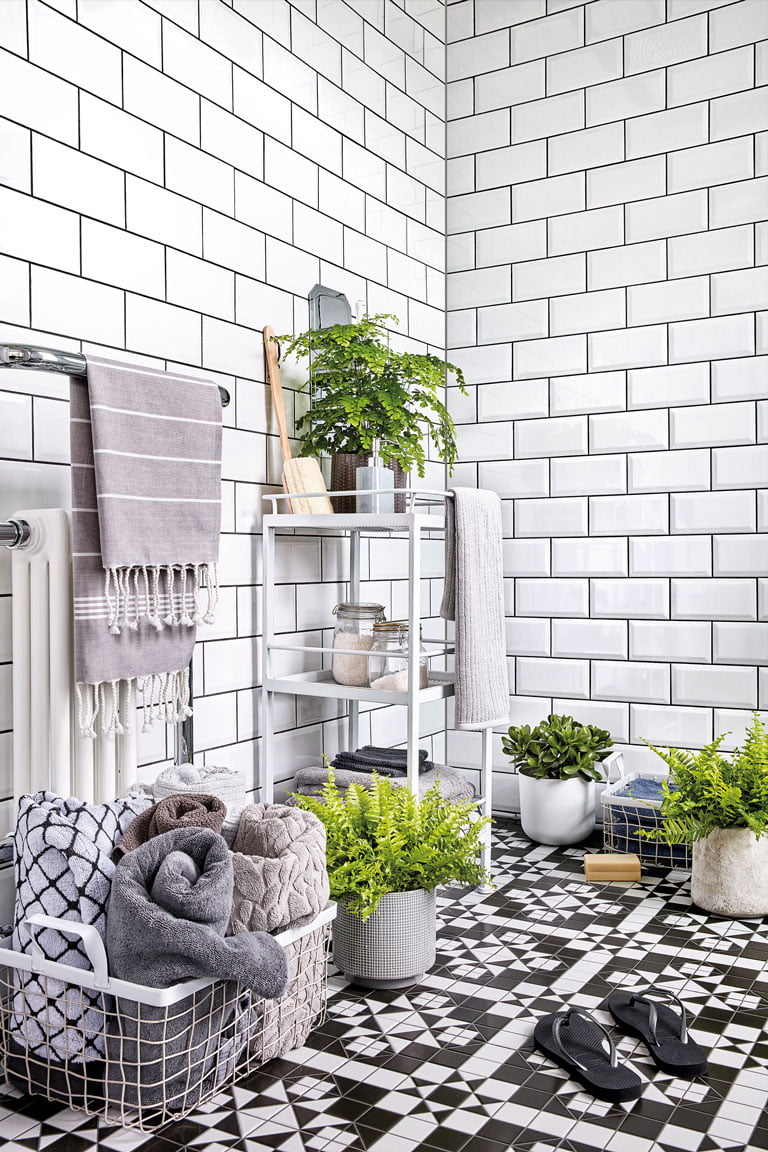 Soft Linen
Relaxing hot baths require soft fluffy towels, that's for sure! As the nights draw in and you feel as though you need to 'defrost' in the bath, nothing is worse than getting out and using a thing pathetic towel. I have two pairs of thick bath sheets which I love. One of which I've had for a fair few years, but is still extremely fluffy and soft!
My favourite place to find linen and pretty much everything else for the bathroom is Homesense. Do I even need to recommend this store? You're probably a Homesense fan just like me! From furniture to bubble bath and towels, you'll find everything you need to revamp your bathroom in Homesense. I really like all the metal baskets which look great with bundles of towels inside.
For more information and to find your nearest store, visit homesense.com