I am sure everyone will agree that July just did not happen, if it did, maybe I slept through it because here we are already entering August. As August makes it's (rainy) appearance I felt that this would be the perfect time to share my July favourites with you. These are a collection of things that have caught my eye this month and made it onto my own personal wishlist for my home. I may not get around to actually purchasing them (looking at you, low bank balance) but a girl needs inspiration! So maybe you need some inspiration or maybe you are just curious, either way, I hope you find something here to add to your own wishlist.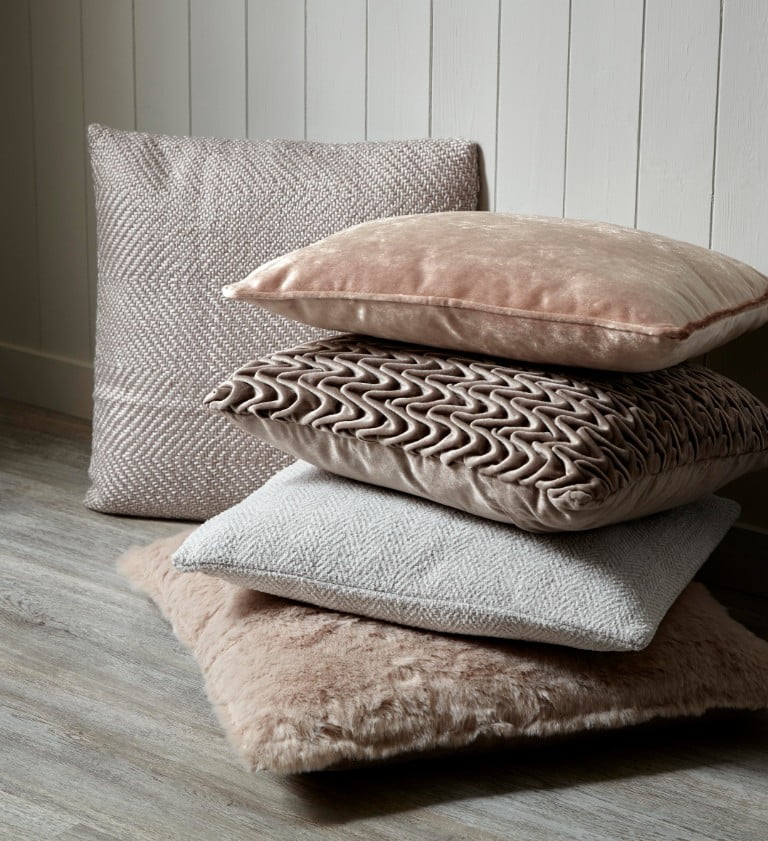 First up on the wish list are these beautiful cushions that B&Q have brought out in their AW17 collection. Personally, it's never too soon to be thinking about autumn/winter as it is by far my favourite time of year and by mid-August, I'm just itching to light some candles. I've had my sofa cushions for some time now and are getting a bit worn down so these would be perfect replacements! They look so cosy and comforting and would go perfectly with the grey and coppers already present in the room. Let's also mention that these are from B&Q, somewhere that would not enter my mind when I think of buying home decor, such a nice little find!

These lovely and simple grey felt storage baskets are from Next and are so practical whilst being stylish! I have a very large blanket collection and currently have them stored in this storage table from IKEA. I really liked it at first but I do think it's a shame that my blankets aren't on show, something that I feel could add more colour and texture to my living room with minimal effort. So these ended up on the wishlist with big dreams of having lovely blankets stored, pouring elegantly and stylishly out of them but I guess it's just me and my trusty IKEA for the time being!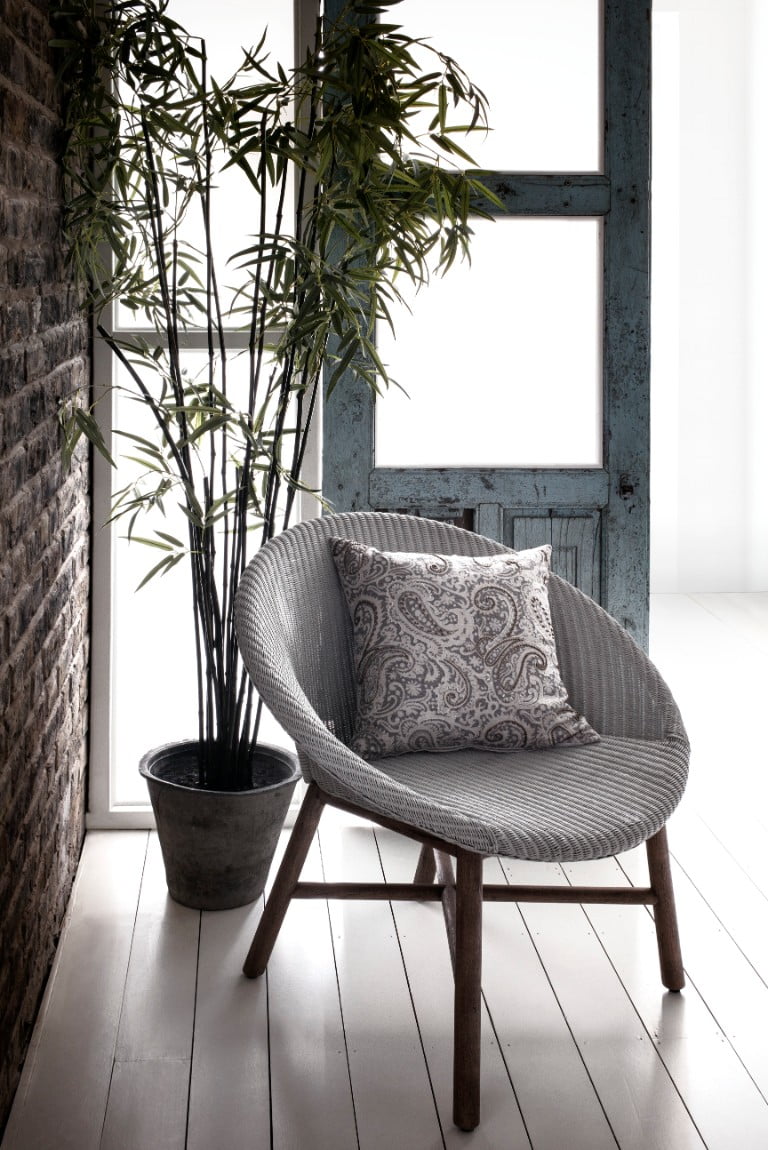 Currently, we only own a two seater sofa in a house of three which leads to lots of shuffling around in the evenings. A new armchair has been long on my 'to buy' list but it has been difficult finding the right shape, size and fabric. At first, we felt a loveseat or cuddler chair would be best but it would really make the room feel cramped and so my attentions have turned to more smaller chairs. I really like the shape and design of this chair and felt it would be a trendy addition to the house. My heart is telling me it would work but my mind is questioning its practicality. They call it a wishlist for a reason I suppose…

I first saw these coasters in my friends new home as our other friend kindly purchased them for her as a housewarming gift. I mean, what is there to not like, they are marble, copper and personalised by the lettering. They are even better in real life! They are heavy and chunky, so well made, everything you would expect from Oliver Bonas.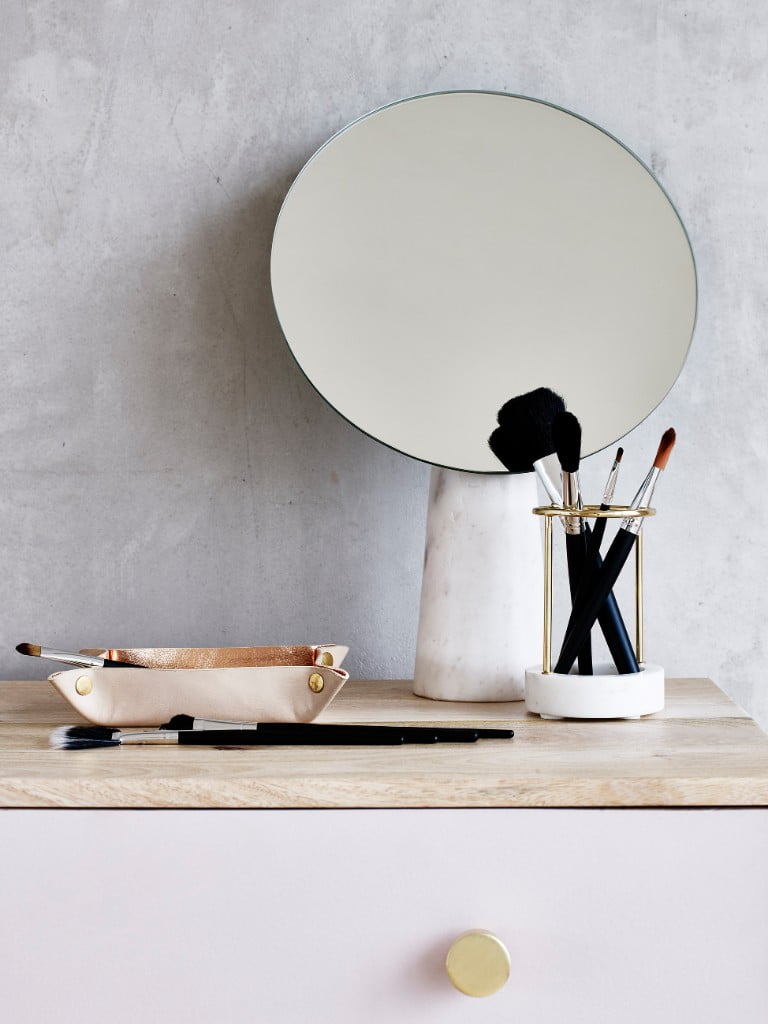 Another couple of items from Oliver Bonas made it on the favourites list, I would buy the whole shop if I could. This mirror is stunning! The shape and base are perfect. I currently have a really old beauty mirror (the ones that light up!) in my bedroom and want to update it with something more on trend. Same goes for the makeup brush holder. I currently have just a plain white pot keeping all my makeup brushes organised and feel like this one pictured would be the perfect way to add nice little details to my bathroom.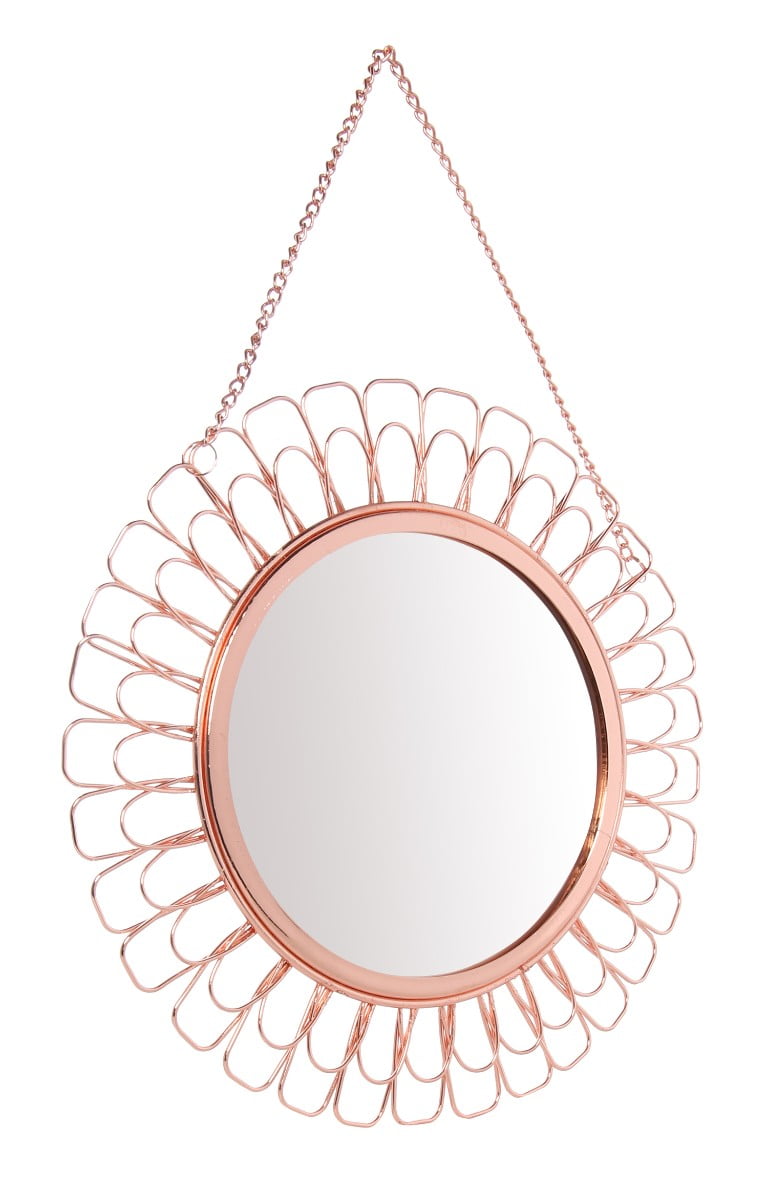 I don't know about you but I am always really impressed with Primark home products. They are so affordable and always on trend. I thought this mirror was so sweet and at only £5 (!!) it makes for a really simple way to add some interest to my otherwise plain walls.
I have a confession to make…I only own two sets of bedding and have owned both for two years! Whilst I love them and they are super practical, there is no denying that my bed sheets could do with a style update. The colours on this are perfect for the theme I already tend to stick to for my bedroom (and my home for that matter) and I love the geometric type shapes. Primark once again killing it with the bedding (let's not pretend we aren't already excited for the Christmas bedding!).
I hope you enjoyed seeing a little insight into the things I currently want from my home and things I have been loving in the month of July. Let me know if you guys have any of these and how you have styled them in your home!
Until next time…