As mentioned in our festive party food post, both Ricky and I are vegetarians. I cut meat out about two and a half years now whilst Ricky has got over an impressive decade under his belt!
Switching my diet happened at about the same time that I became fully in control of my food shopping and the meals I was making every day. It meant that I had to learn about what vegetarian cooking was all about and finding new and interesting ways to replace meat in my diet.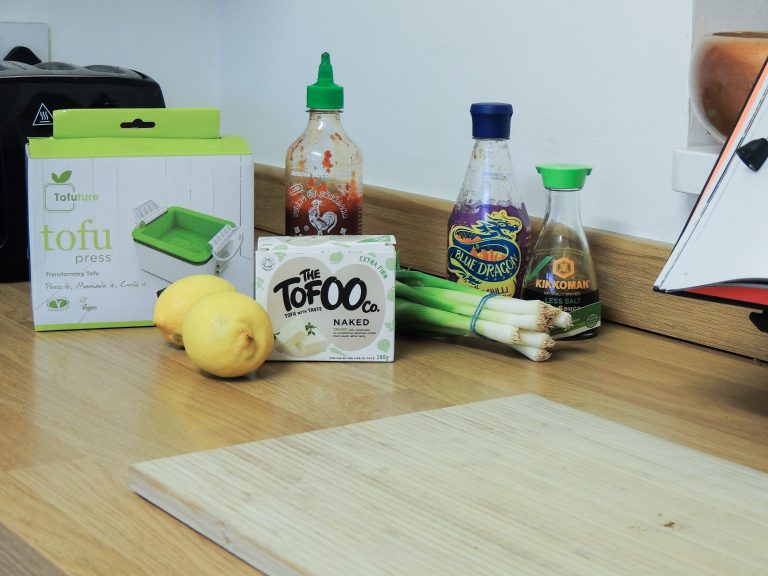 Tofu is something that I think gets a bit of a bad name and is easily taken for granted as bland and a bit boring in the culinary world. Honestly, it's not something I used to buy regularly and definitely not something I had cooked with regularly. I recently purchased the BOSH vegan cookbook as I had heard great things about it and one of the recipes in there is a crispy sweet chilli tofu recipe. I had been meaning to make it for ages so when Tofuture reached out to ask if we wanted to try out their tofu press gadget for the kitchen I thought it was the perfect time to finally give it a go!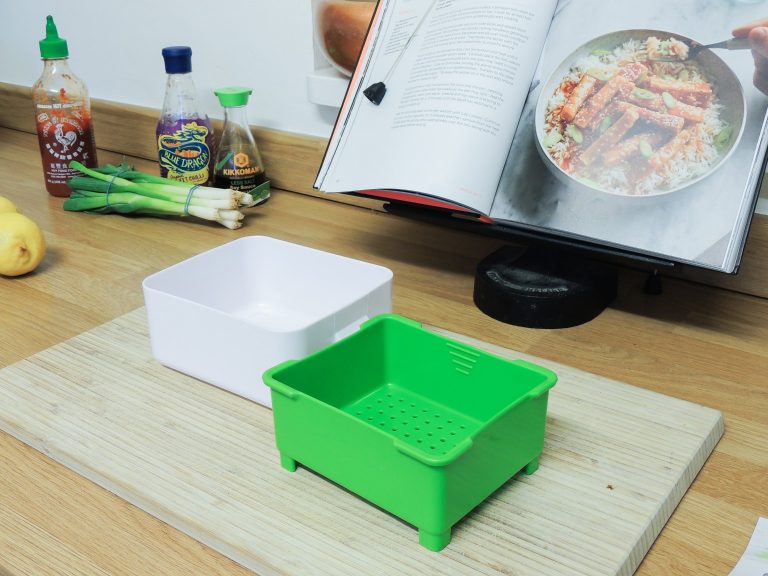 Tofuture's aim is to make people realise that tofu can be fun, tasty and easy to work with. I'm sure you're like and have let a little groan out when you read a recipe containing tofu and it tells you to compress it between heavy objects for a lengthly amount of time. Tofuture's handy and compact tofu press takes out the hard work and does it all for you. Simply add the tofu into the green pot, pop this inside the white larger pot and you put the other green pot on top of the tofu (you can see this better in the pictures below). You then pull down the elastic bands from the top pot and attache them to the base, there's even different levels to increase the pressure you are giving over time. You can then pop this in the fridge a few hours before use and you'll have perfectly pressed tofu.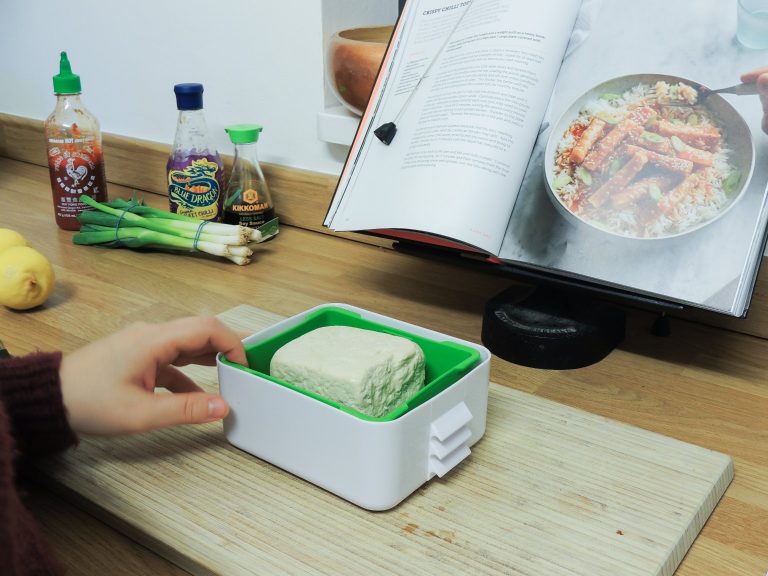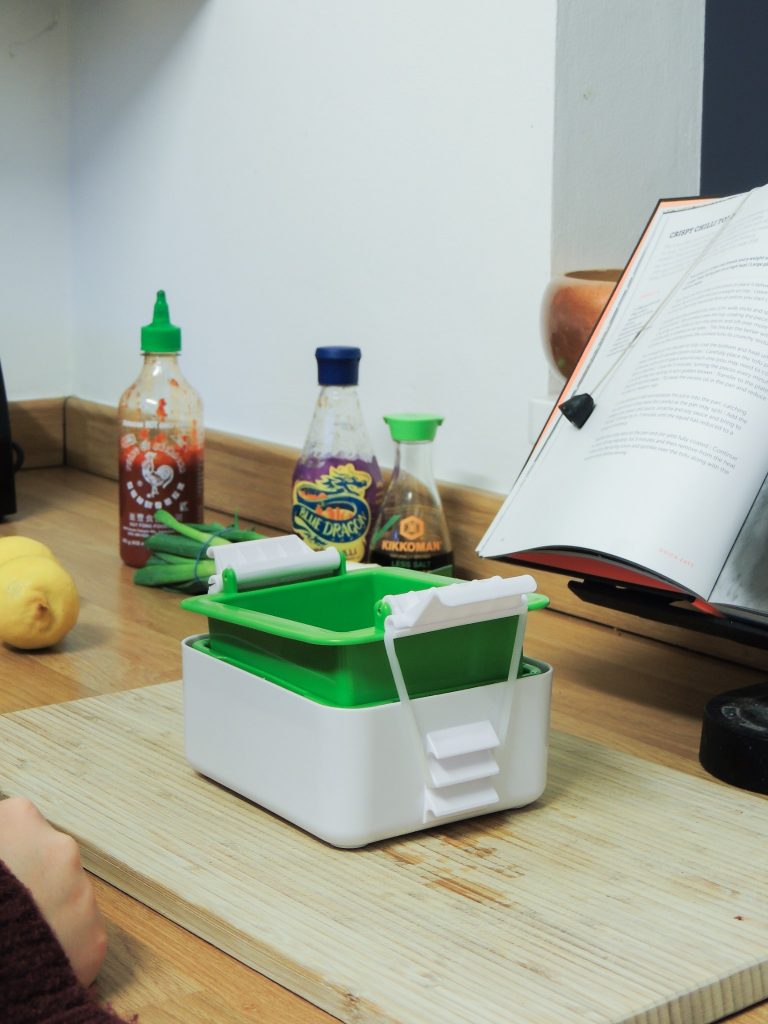 This was honestly so easy to use and is a great addition to a vegetarian/vegan kitchen. The tofu press itself is also BPA free and dishwasher safe. The pot itself can also be used as a handy place to marinade that tofu, very important for getting some real flavour in!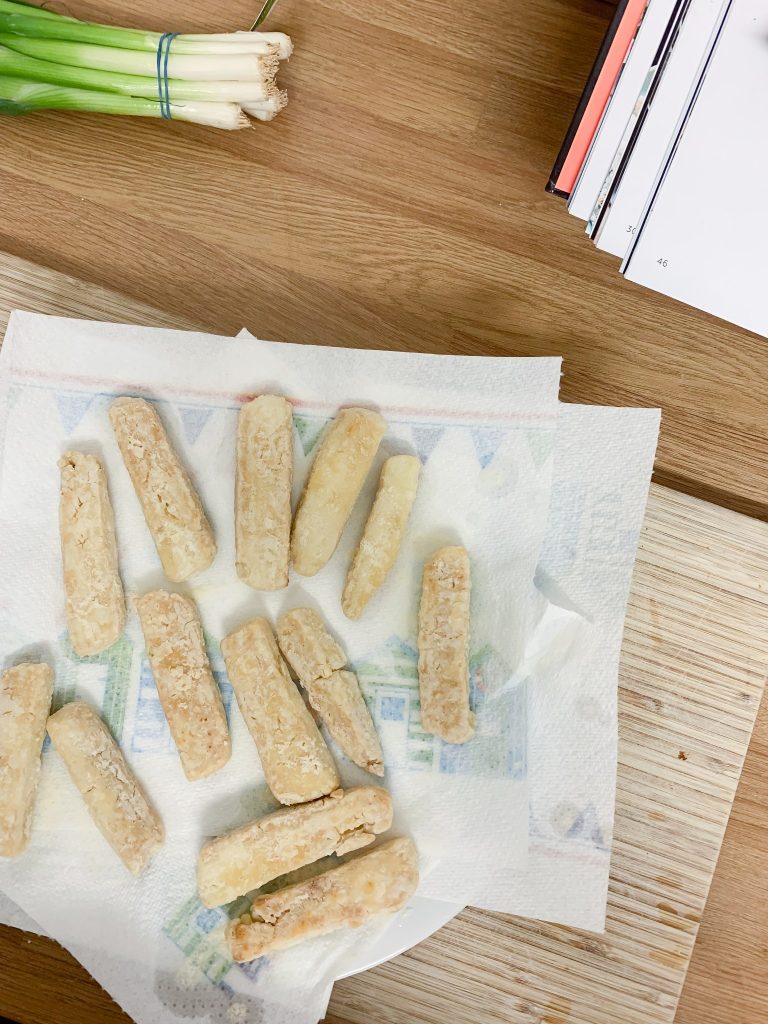 And here is the finished dish. After pressing the tofu you slice, cover in cornflour and fry until golden and crispy then add to the sauce. This was made so much easier with the tofu press and can confidently say there will be many more tofu dishes coming from my kitchen in the future!