One year ago, I moved into my current home with my partner and it is fair to say it has been the highlight of my twenties. As much as I love my house, renting a house sometimes makes me feel like I am stuck in a decorating limbo. Being in my own home has sparked a strong interest in interiors and home décor but I sometimes feel limited because I'm unable to make big changes.
We were fortunate with our house because it had new neutral carpets and walls. This makes the house easy to personalise and felt like a blank canvas. The bathroom, however, is my least favourite room of the house, it is very dated and has very ugly tiles covering its walls and is just not worth trying to fix!
I am sure there are many other people in a similar position and so I thought I would share some tips on how I made my house feel like home whilst being trapped by that pesky tenant contract!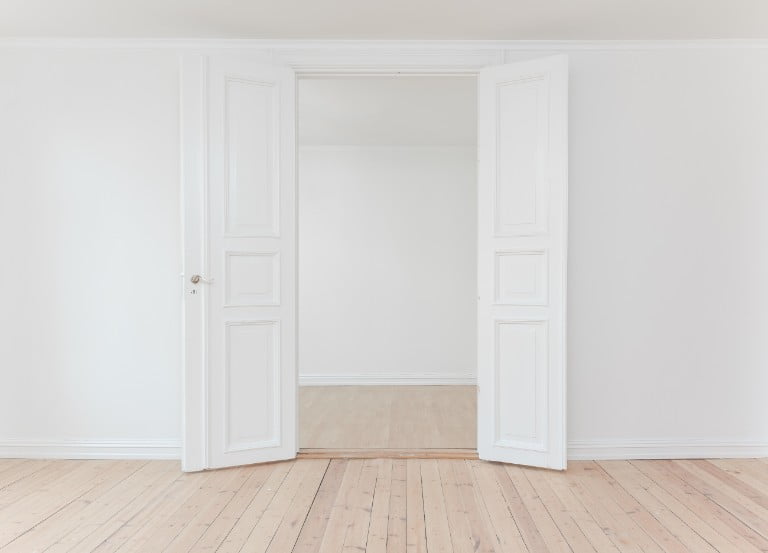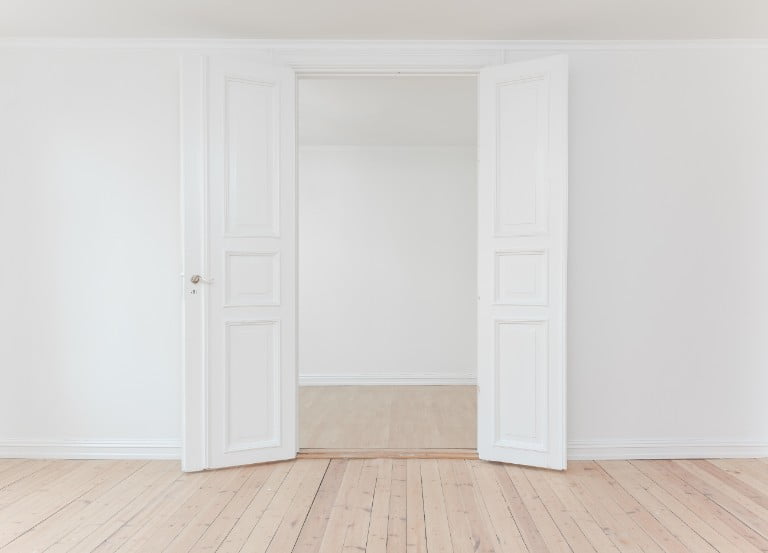 Establish ground rules early
Find out from your landlord as soon as you are in what they are happy for you to do. If the house hasn't been decorated for you and could do with an update then it may be worth asking. Stressing to the landlord that having the walls neutral makes the property more desirable and is easy to maintain might just save you from some dodgy wallpaper! Some will be accommodating in letting you put up pictures etc whilst others want the walls untouched. This can make a big difference when it comes to decorating your house, which leads me to my next tip….

Put up pictures or prints
…if allowed of course. This has been on my personal to-do list for far too long and is going to be a summer project of mine. I always admire a home that has nice pictures and prints that show some of the family's personality and uniqueness. I've always put up photographs in previous places I have lived and it has instantly made me feel more comfortable and relaxed in a home. Prints can also be a great way of supporting a décor theme in a room when you are limited to how much of if you can change.

Invest time in your garden
If you are fortunate enough to be renting a property with a garden then I would highly recommend putting some time and effort into maximising its potential. It's essentially a blank canvas for you to mould however you fancy. Landlords tend to be more relaxed about making small changes to the garden as the upkeep is usually down to the tenant. This is a space in the home where you can get creative! Plant flowers that you love, buy furniture that reflects your style and creates a space that truly reflects your family's personality. I tend to see garden furniture as an investment that I can move from place to place, changing the smaller décor pieces to fit what style I am liking that summer.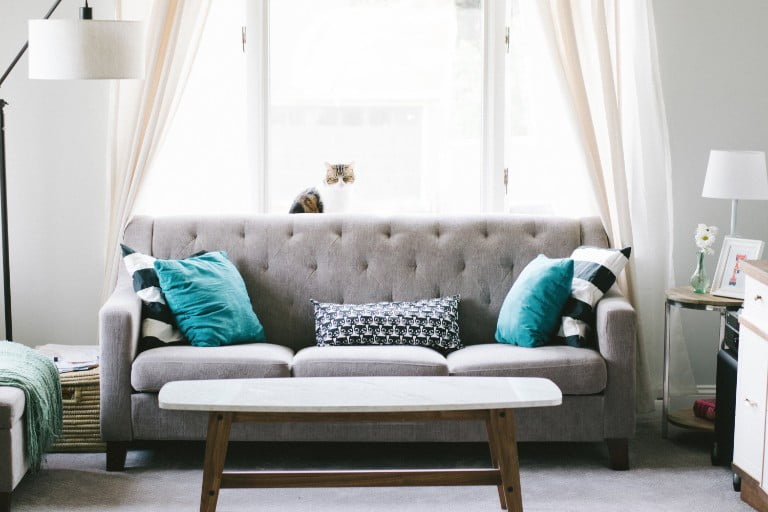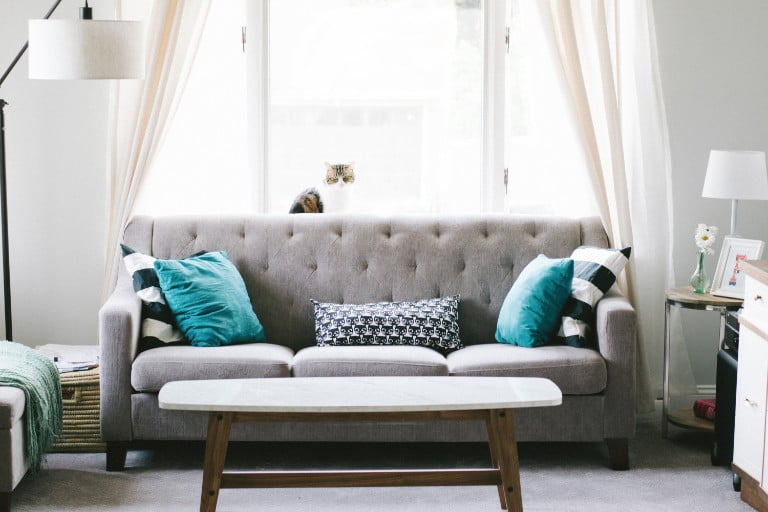 Forget about the furniture
This might be a controversial one for some as I know lots of people really value their furniture, putting a lot of time and money towards buying the perfect pieces for their homes. Whilst I can't wait for this to one day be me, I just feel in a rented property, it's less important. We've mostly raided Ikea for a lot of our furniture, favouring convenience and low prices over style. For us, this makes complete sense as we have no idea what our forever home is going to be like and what our styles will be like then. Alternatively, use the money to enhance the rooms décor through the more affordable things like bedding, blankets, cushions, plants and all those generally wonderful things! This means the room is easy to change without removing the core furniture pieces and easy to adapt to the forever changing trends.
I hope anyone in a similar situation has found something useful here that will help you decorate your rented home. These are all things that have helped me or things I am working towards myself, hopefully, I'll be sharing some of these ventures with you in the future. If anyone has some tips on how they styled a rented home I would love to hear them!
Until next time…