As we enter February and still a way off the start of Spring, I'm already looking forward to all the new homeware and furniture hitting the high street and online stores. We've entered this year a little differently, but that doesn't change the desire to have a Spring clean and perhaps even a little home revamp.
The one common thread throughout all of the look books I've noticed are plants. Whether they're fake or real, bringing a bit of nature into the home can have some good emotional benefits. So it's very nice to see – plus, I am a huge houseplant fan 🪴
I've rounded up some of my favourite homeware and furniture finds from the Spring/Summer 2021 collections. Some of the items featured may not be available online just yet, but no doubt they'll be available to buy in the coming weeks.
Lounge
Usually a very popular area of the home, the lounge is a great place to start if you're planning on a small revamp. Storage is key at the moment, with many of us working from home. Finding suitable storage that also looks good is key. I've found many new sideboards that look perfect in the latest Spring/Summer 2021 collections.

The wood on this looks beautiful! I'm in need of a new sideboard and this is on my list to narrow down my favourite.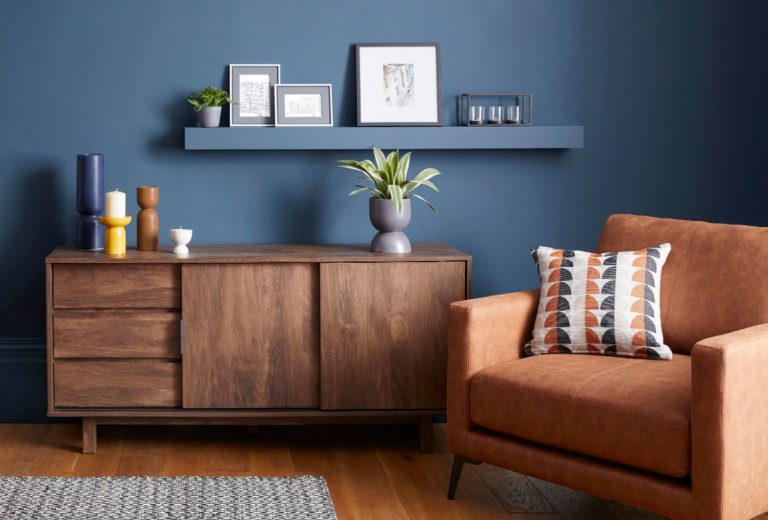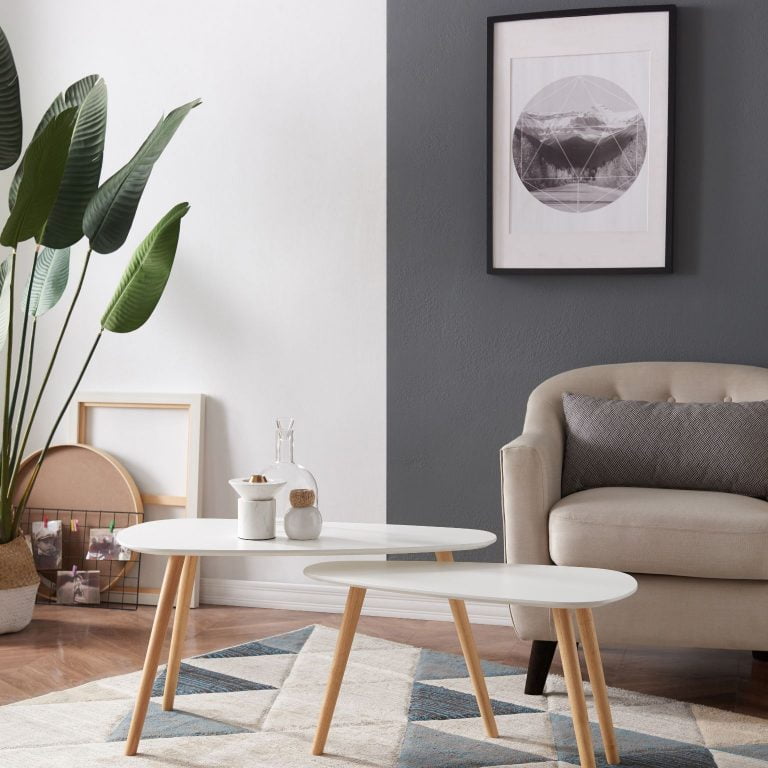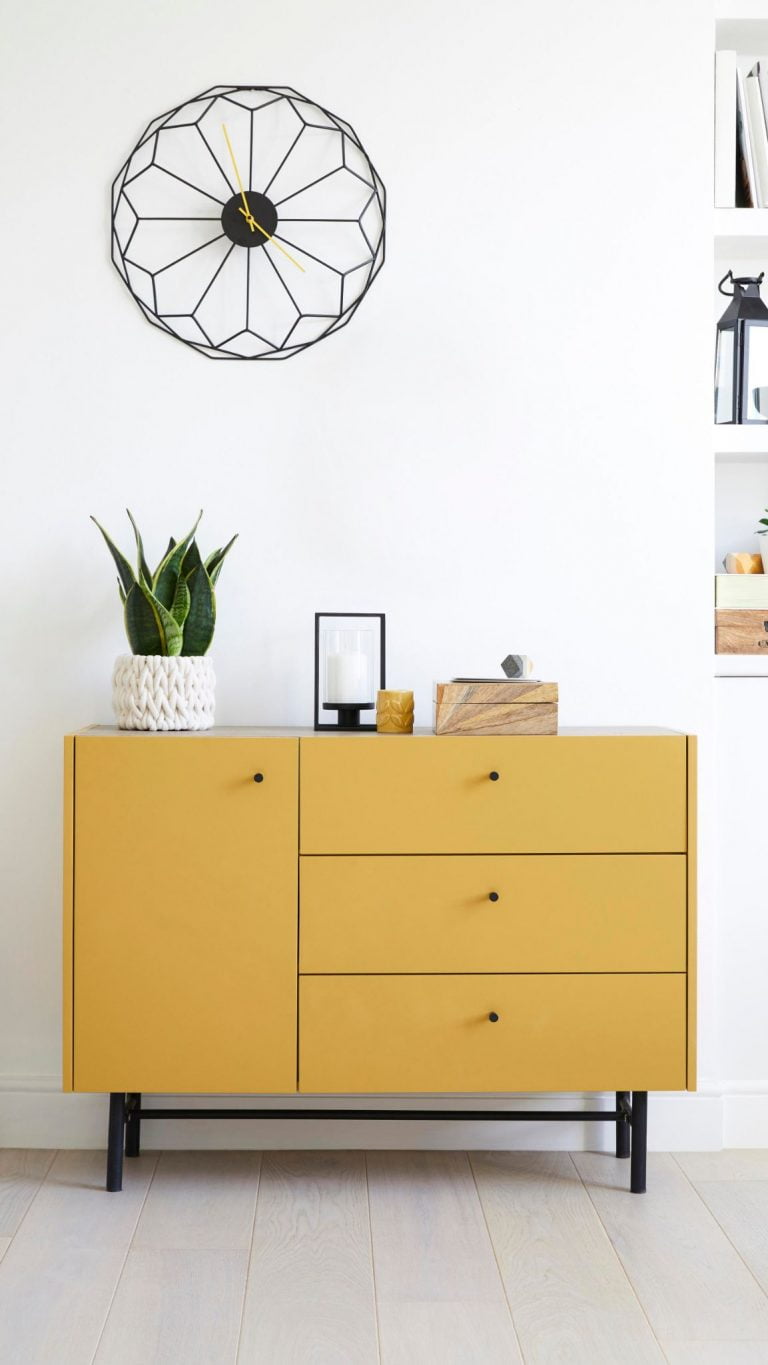 Kitchen
Everything revolves around the kitchen and there's no surprise to see there's a huge amount of new dinnerware and cookware this season. The kitchen can be a tough place to add extra storage, especially if you can't easily replace the kitchen. There's quite a few storage solutions in this section which I might purchase myself!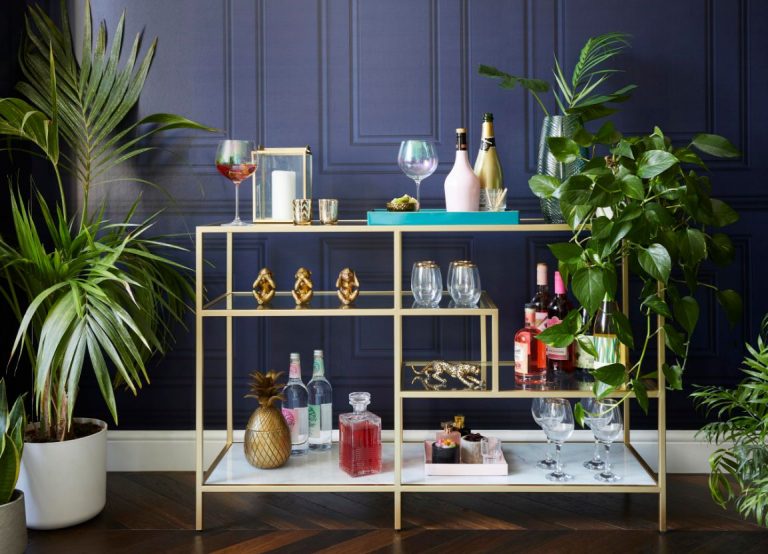 The bar cart trend is going nowhere! I really like this as a statement display.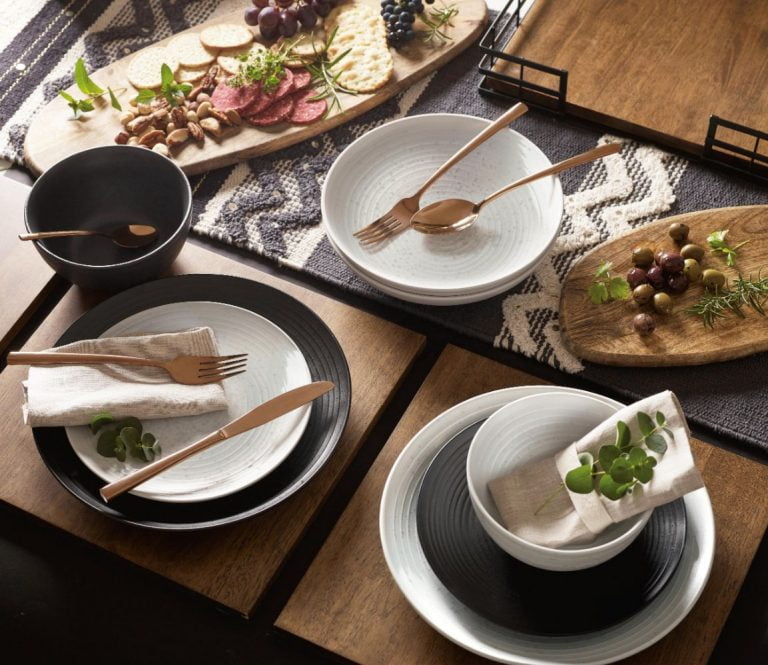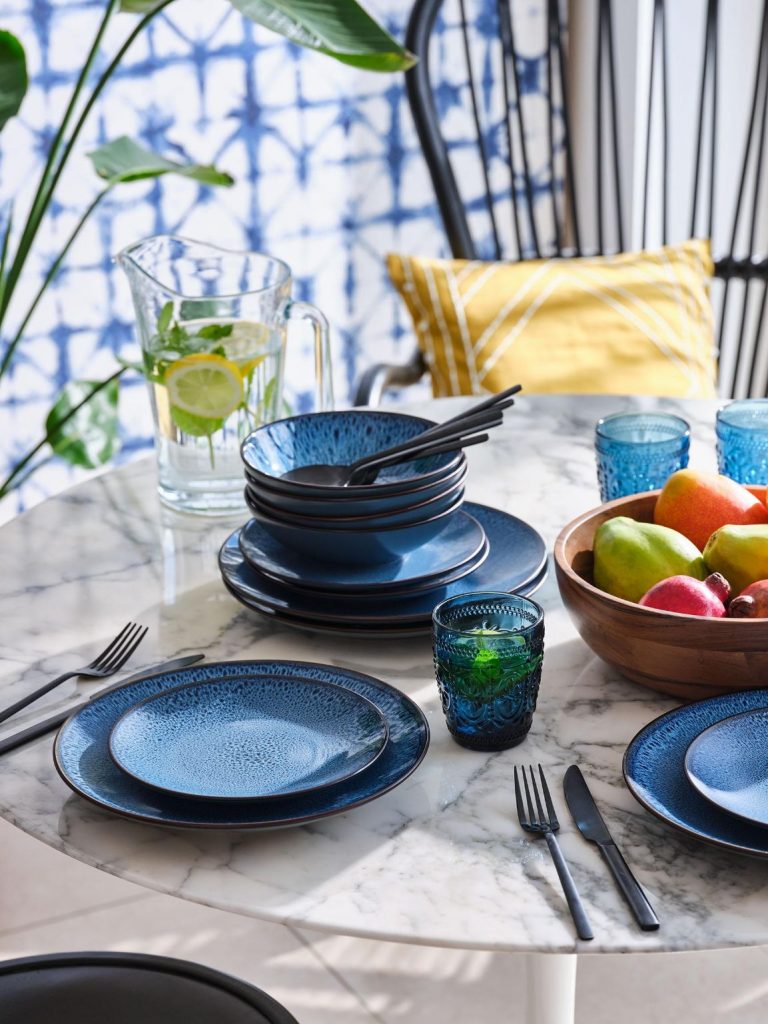 This blue dinnerware set from George Home at Asda will look great when dining outside in the summer sunshine.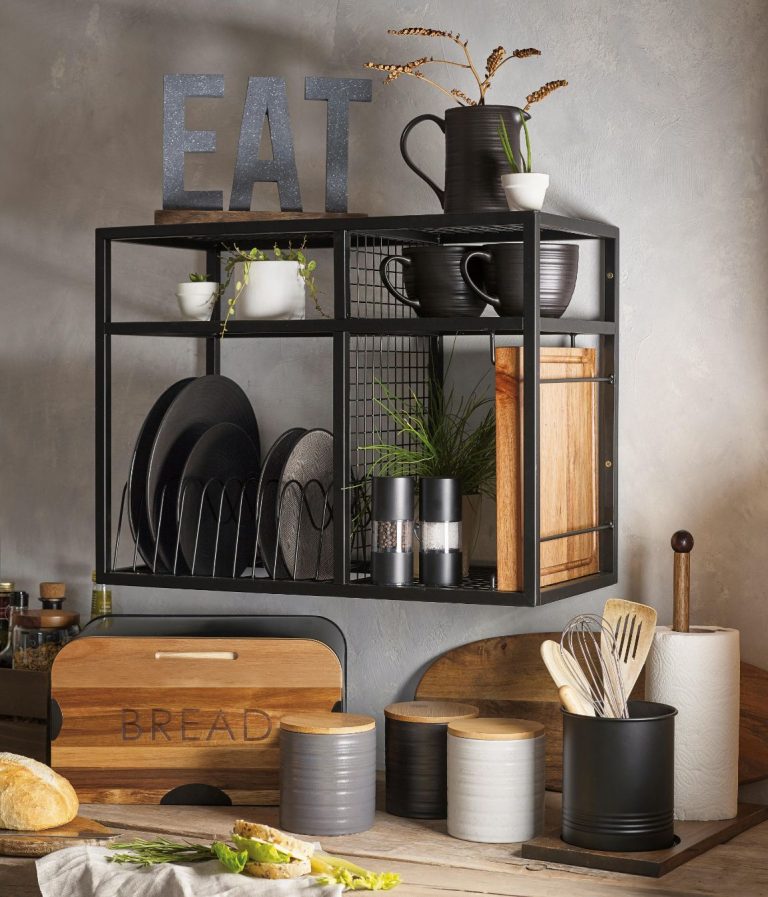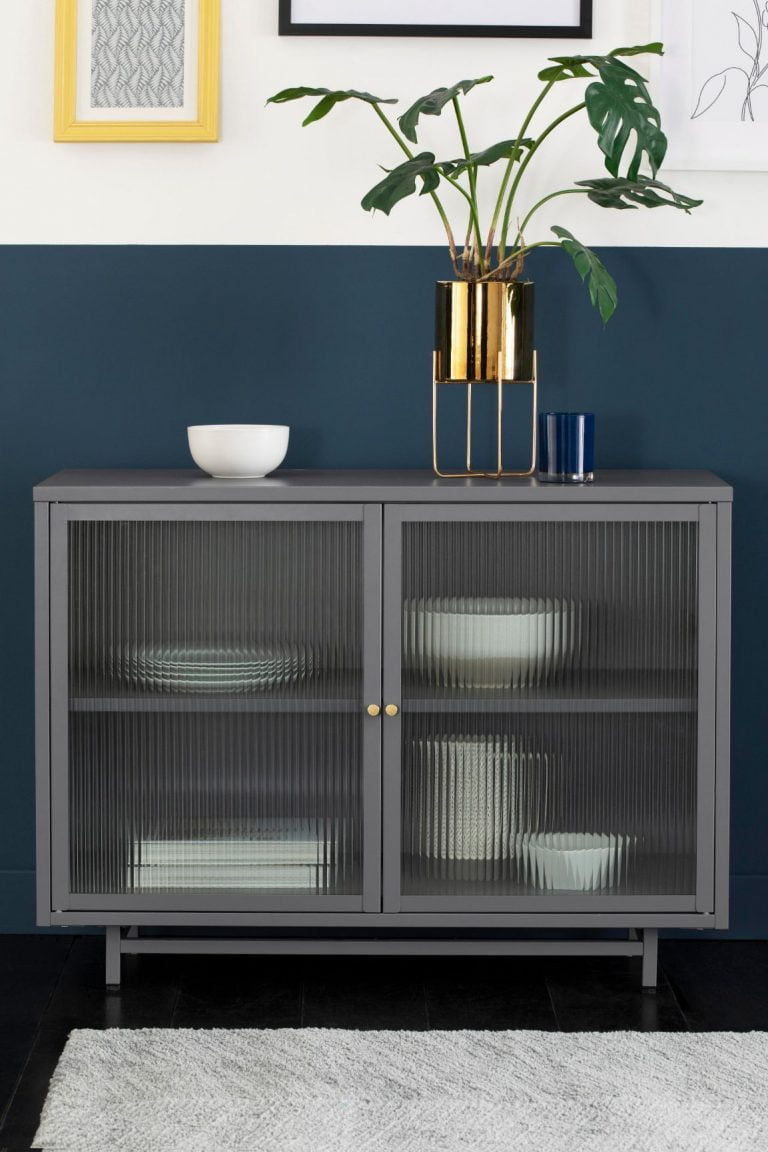 I seriously adore this cabinet! This kind of glazed glass started to go out of fashion, but works really well in this modern cabinet – a mixture of industrial and mid-century.
Bedroom Furniture and Bedding
Greenery is still a hugely popular theme which seems to be the third year running! Choosing new bedding is one of the easiest ways to revamp your bedroom and a vibrant print works very well. Pair it with some real plants dotted about and you'll have your very own place to escape surrounded in nature.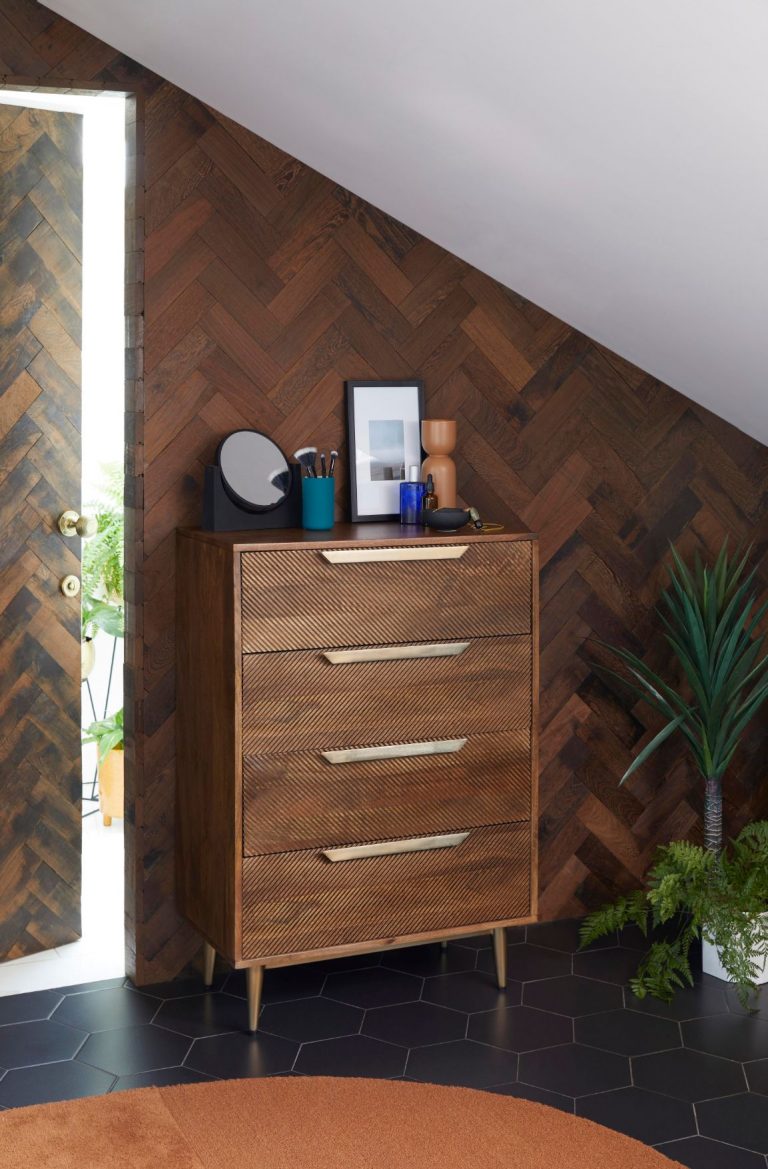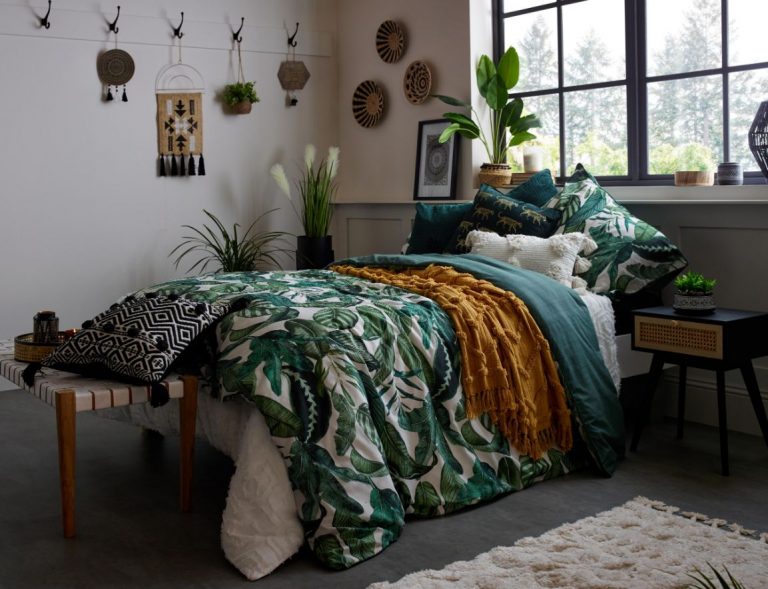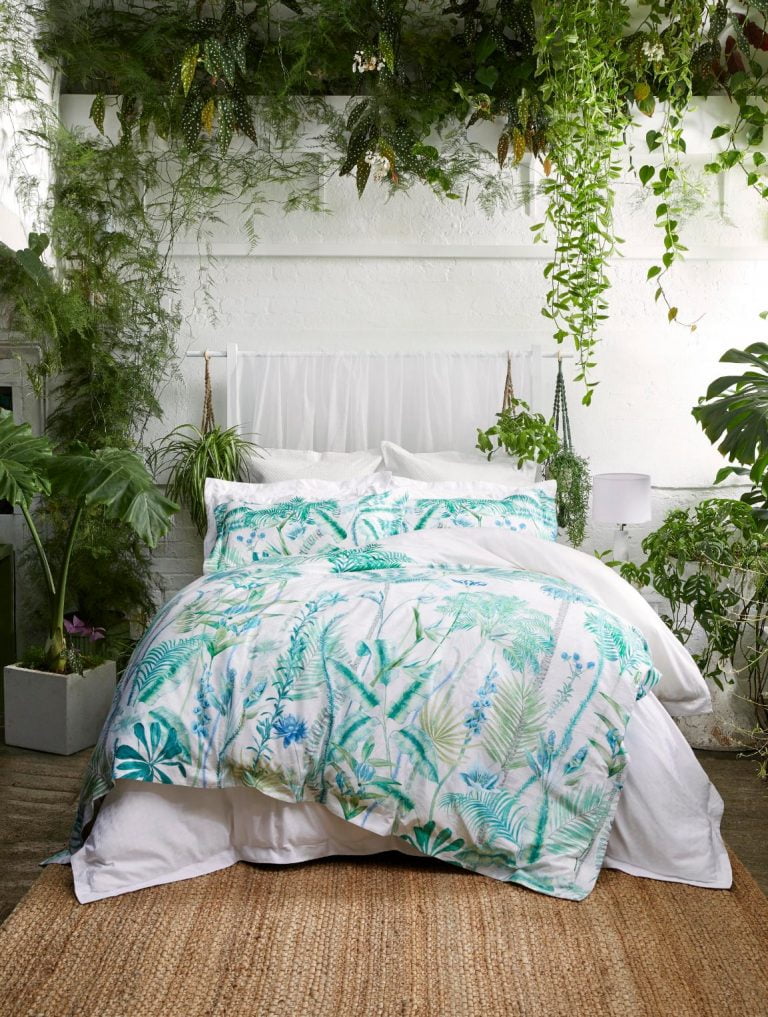 There's a café near me which has plenty of hanging plants from the ceiling, just like this from Dunelm. Honestly, I wouldn't say no to all these plants in my bedroom!
Bathroom Accessories
The tropical plant vibe continues into the bathroom with many accessories from Dunelm. You'll also spot some neutral accessories from Next which will fit into any bathroom style.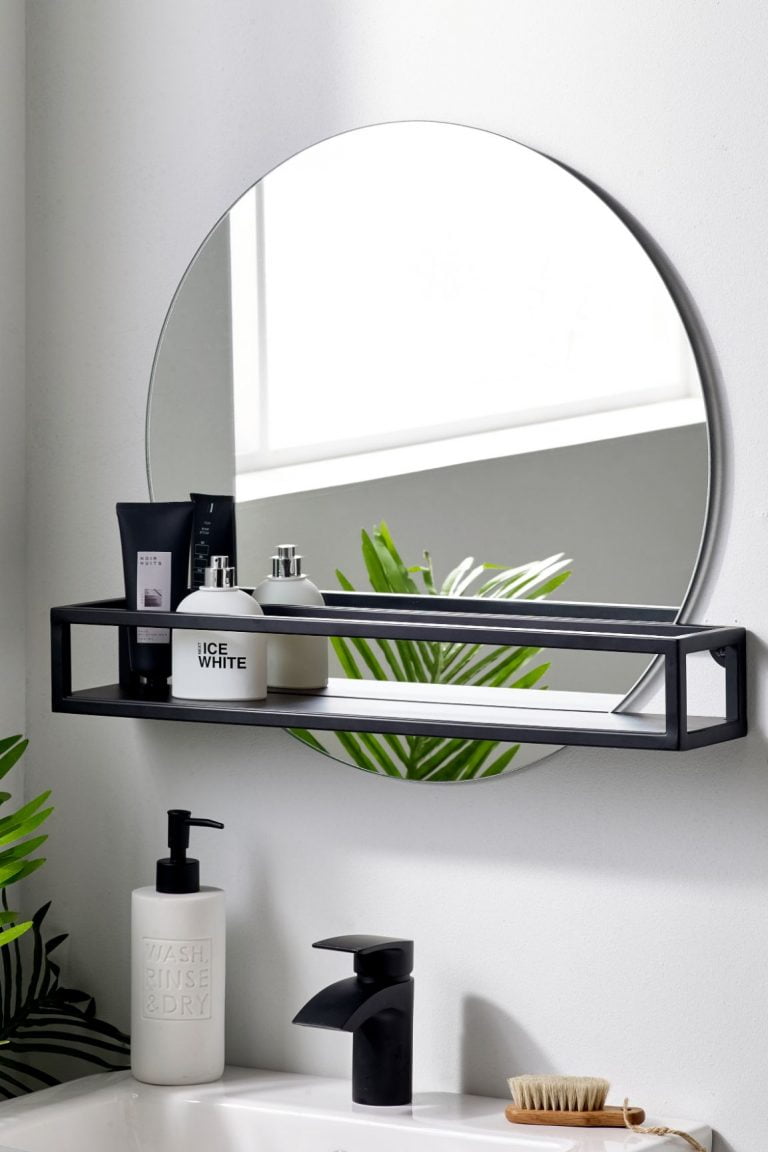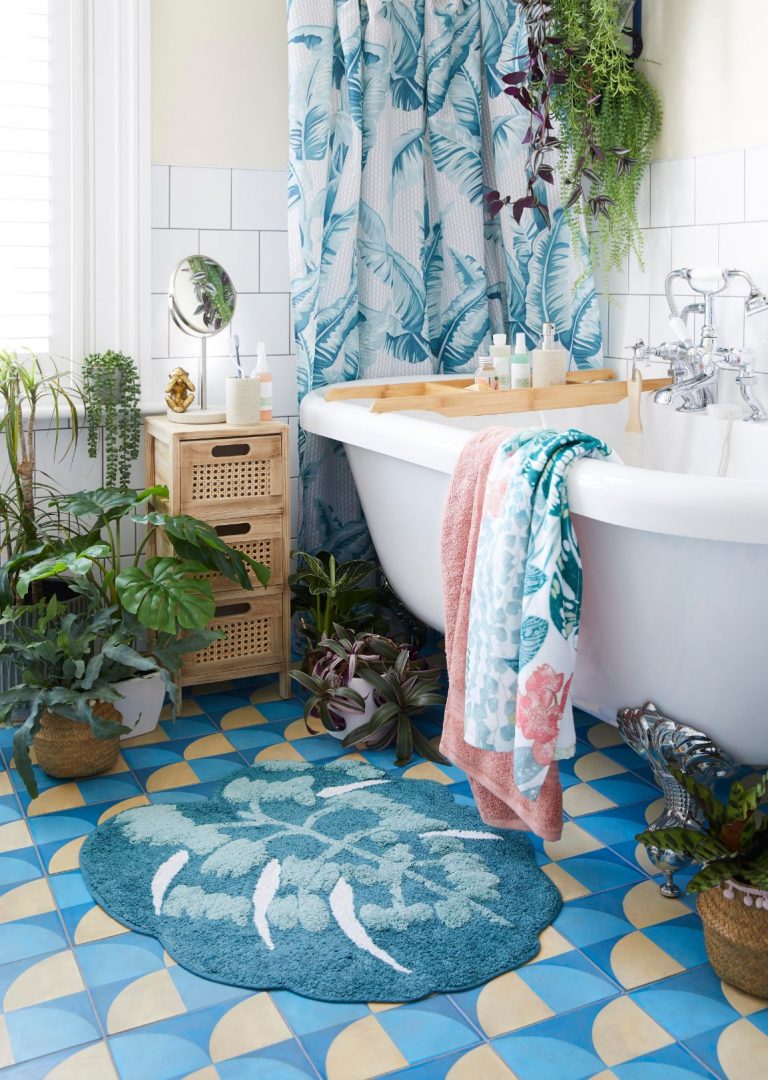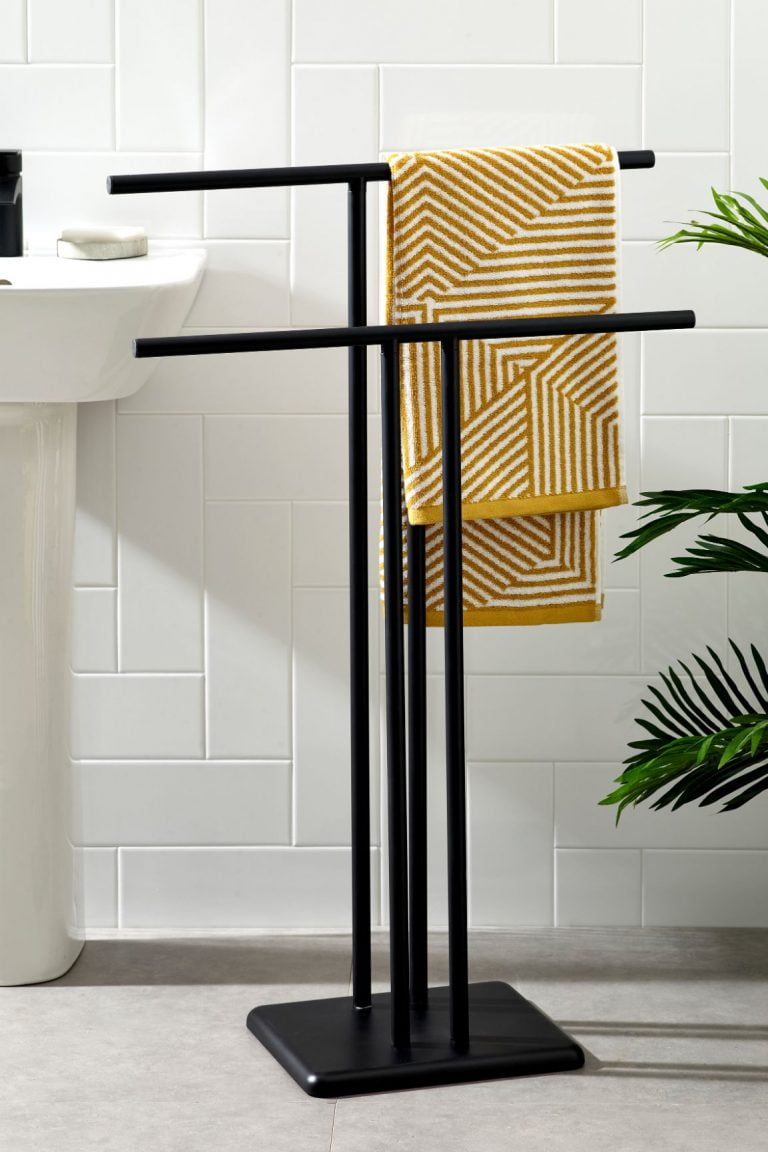 I'm not a fan of filling a heated towel rail with every single towel in the bathroom – it clearly won't heat the space efficiently. A freestanding towel rail such as this is ideal.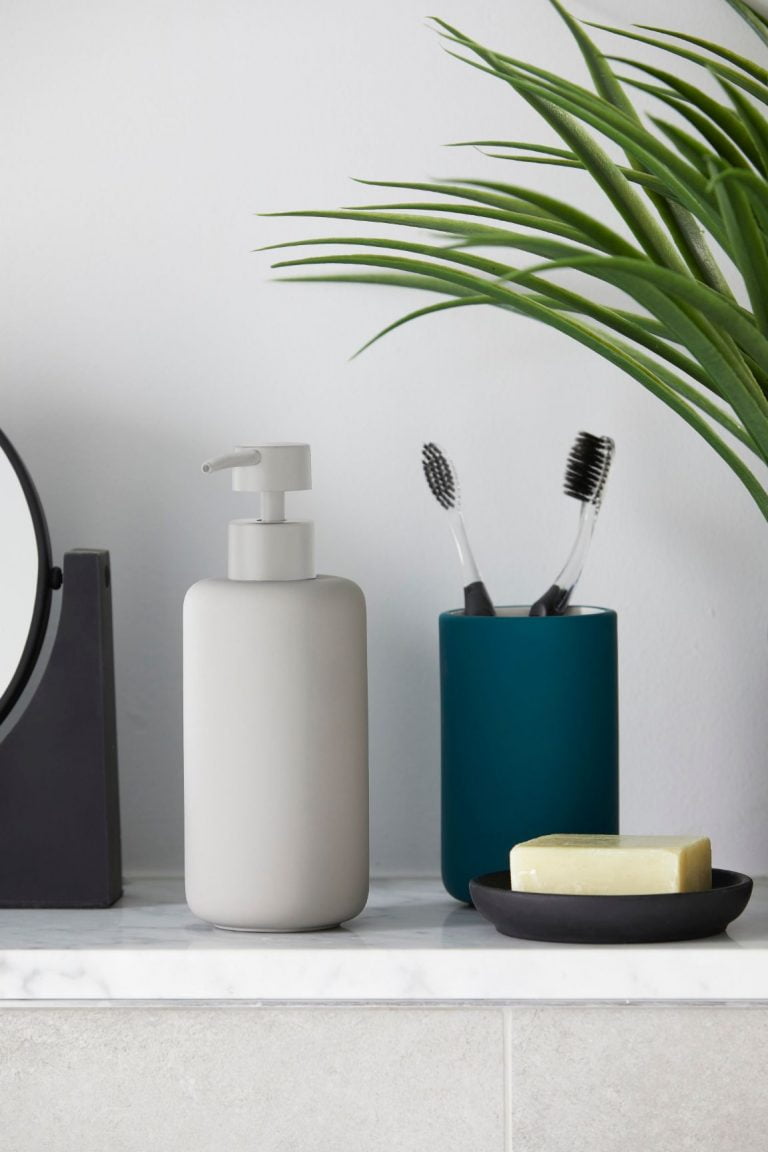 Home Office Furniture
We've had to adapt our way of life very quickly this past year. I'm optimistic there's an end in sight very soon, but in the meantime, let's make the most of working from home. You never know, many of us may continue doing it either full-time or on a part-time basis in the future.
Having that little space which you can get some peace to work is vital in your home. Whether that be in a home office or even in another room. Starting with the desk, here are a few of my favourites which are new this year.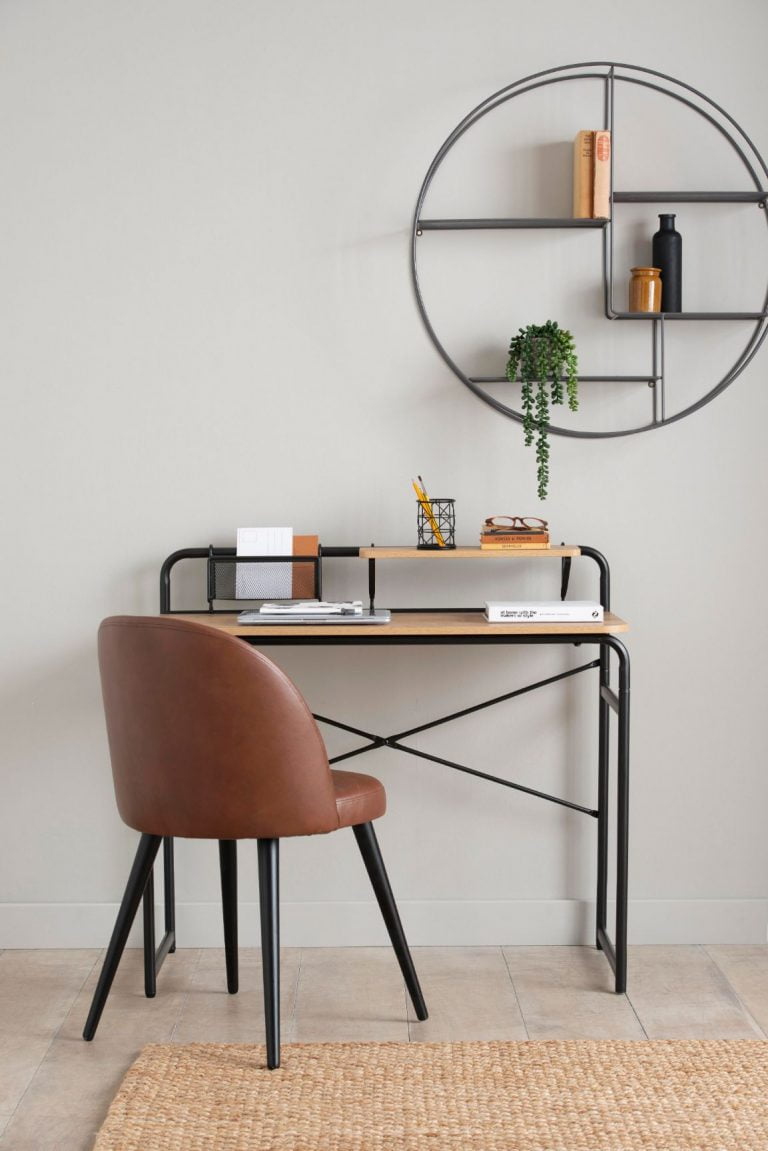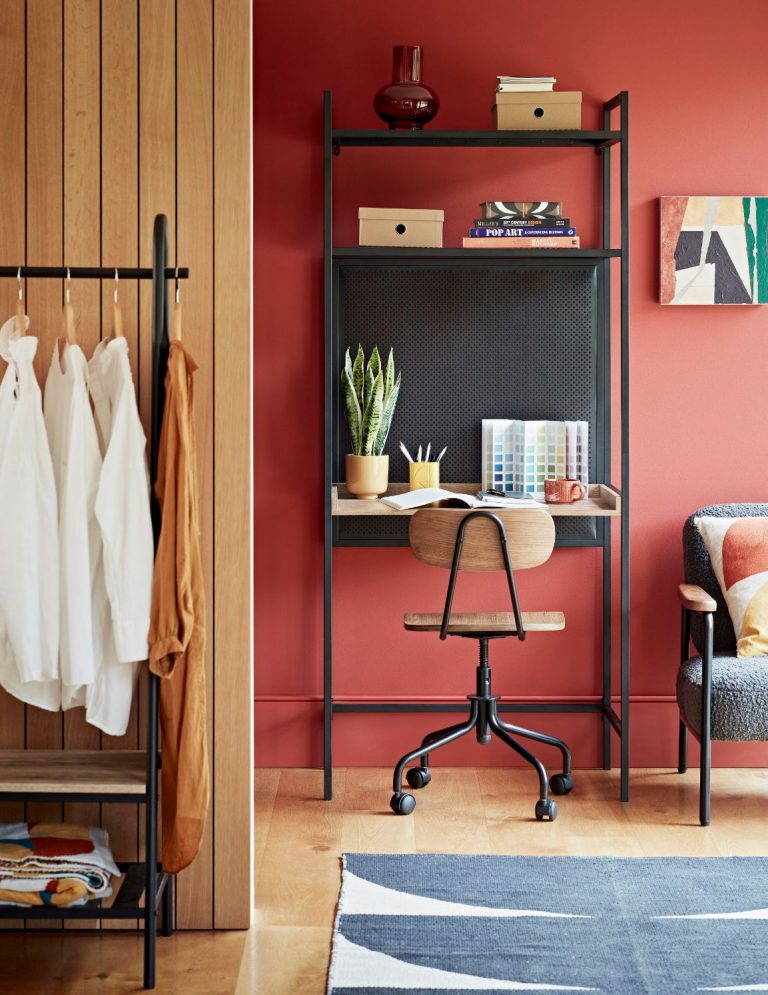 Garden Furniture
As much as I love the cosiness of the cooler months, I'm looking forward to spending much more time outside, when the patio turns into another lounge. If you have the space, investing in some quality garden furniture will be well worth it. Whether you go for dining or lounging, it will no doubt get plenty of use.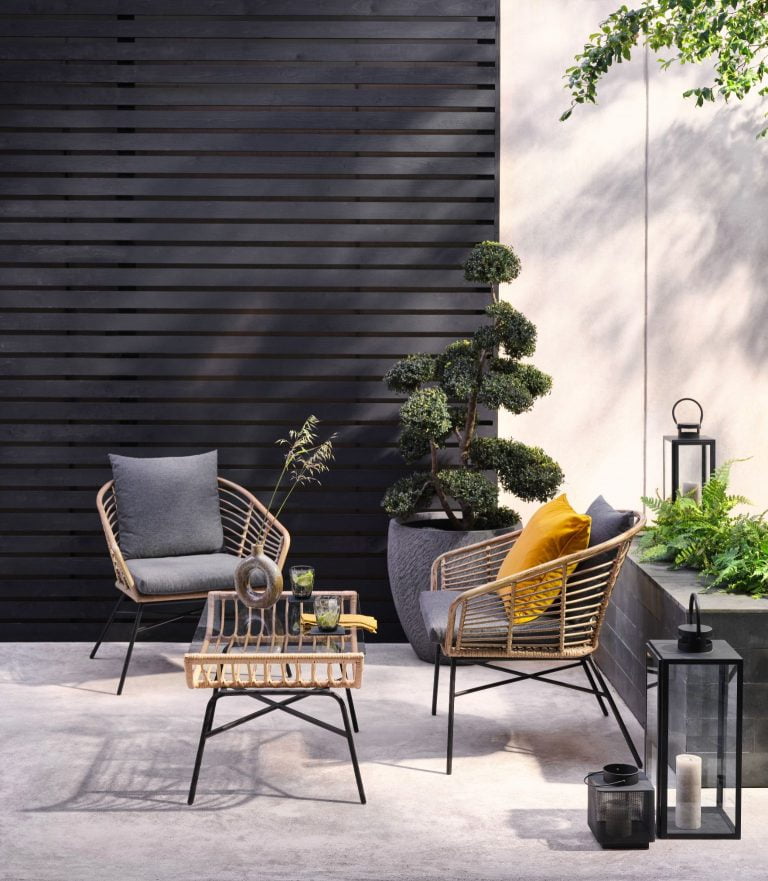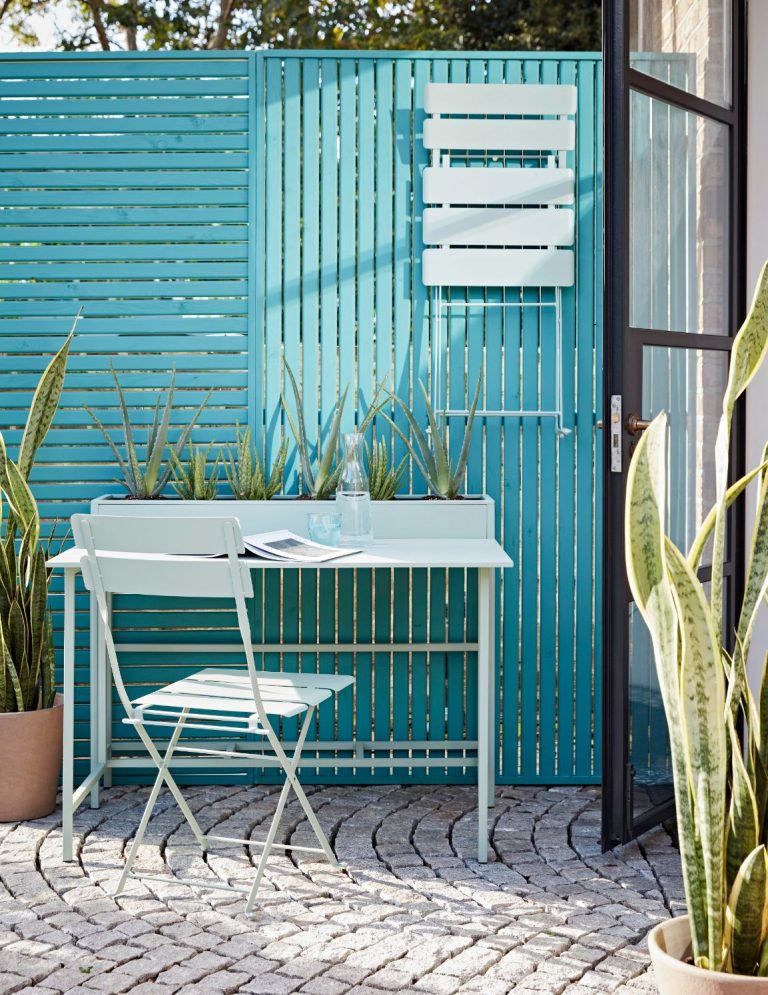 This bistro set with a built-in planter is great! I can imagine this ideal for a balcony.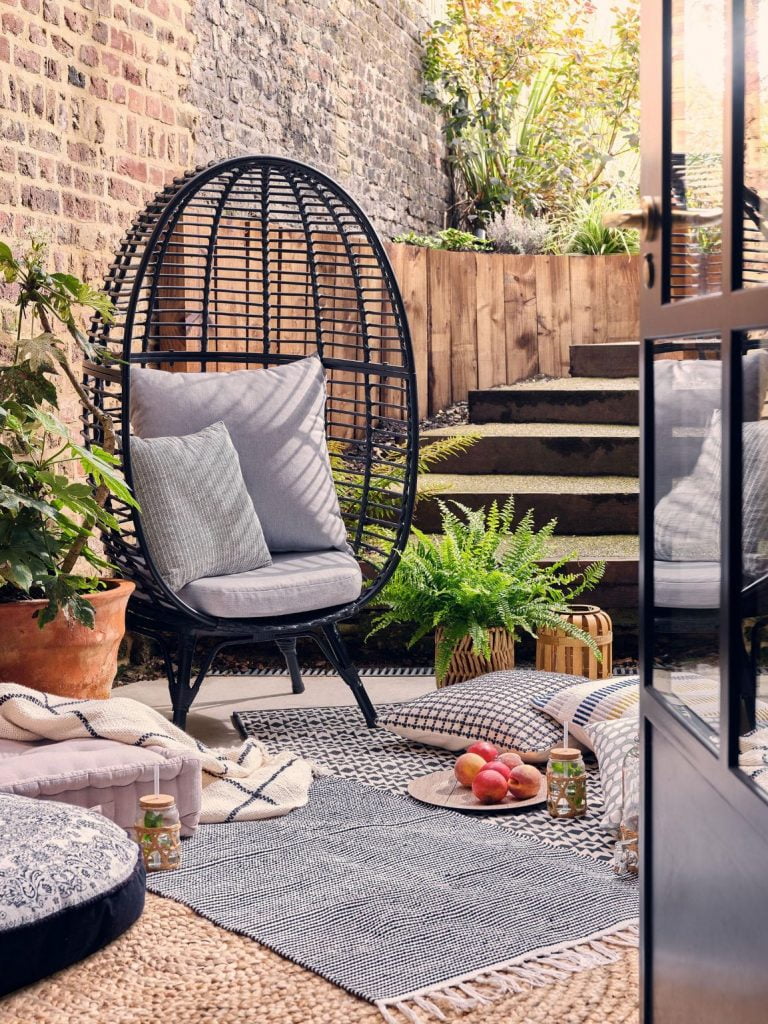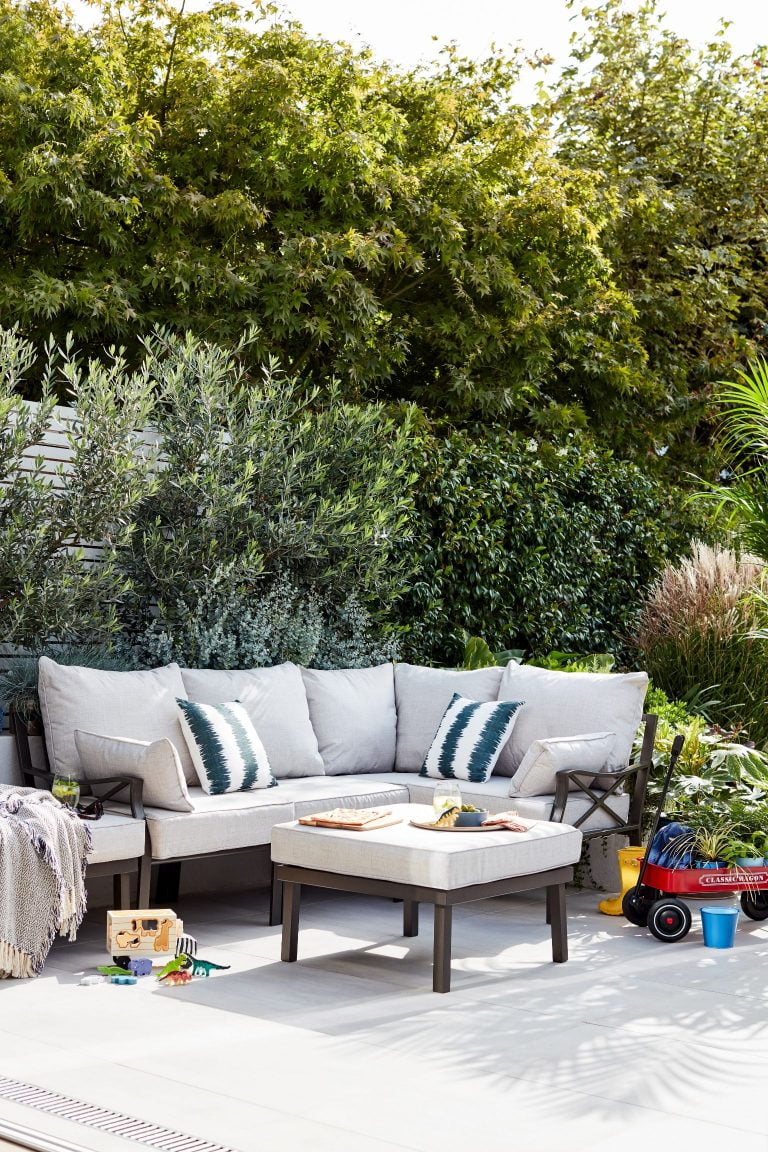 Turn your patio into a lounge with a big sectional sofa set. This will surely get you to spend more time outside this summer.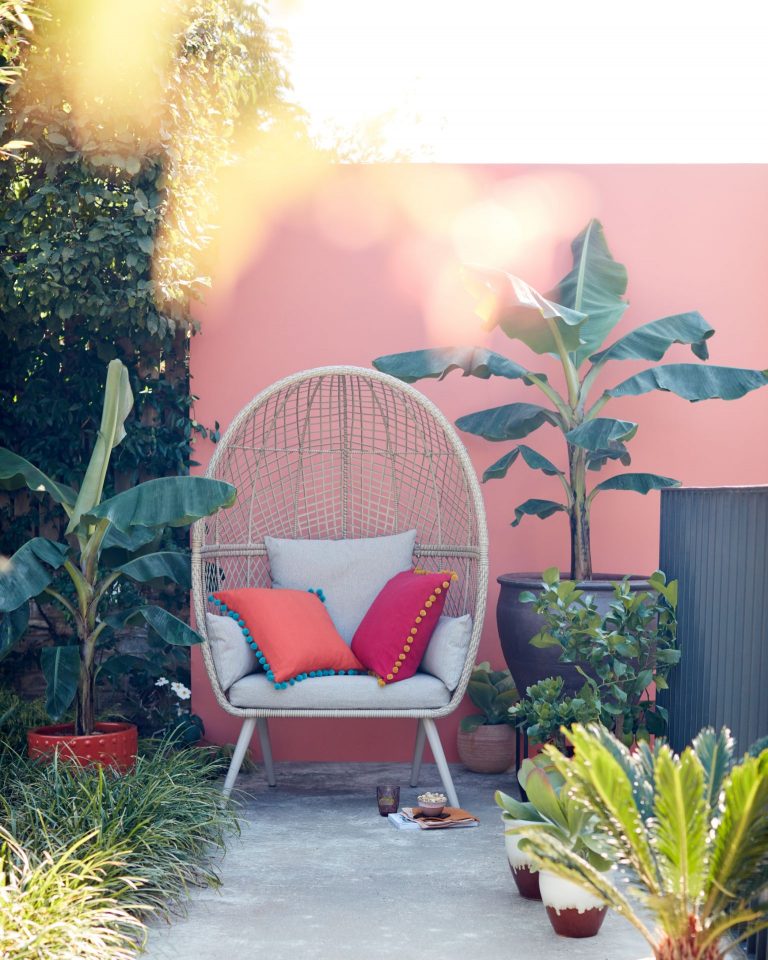 Who doesn't love an egg chair? It's a great little space to chill with a morning coffee.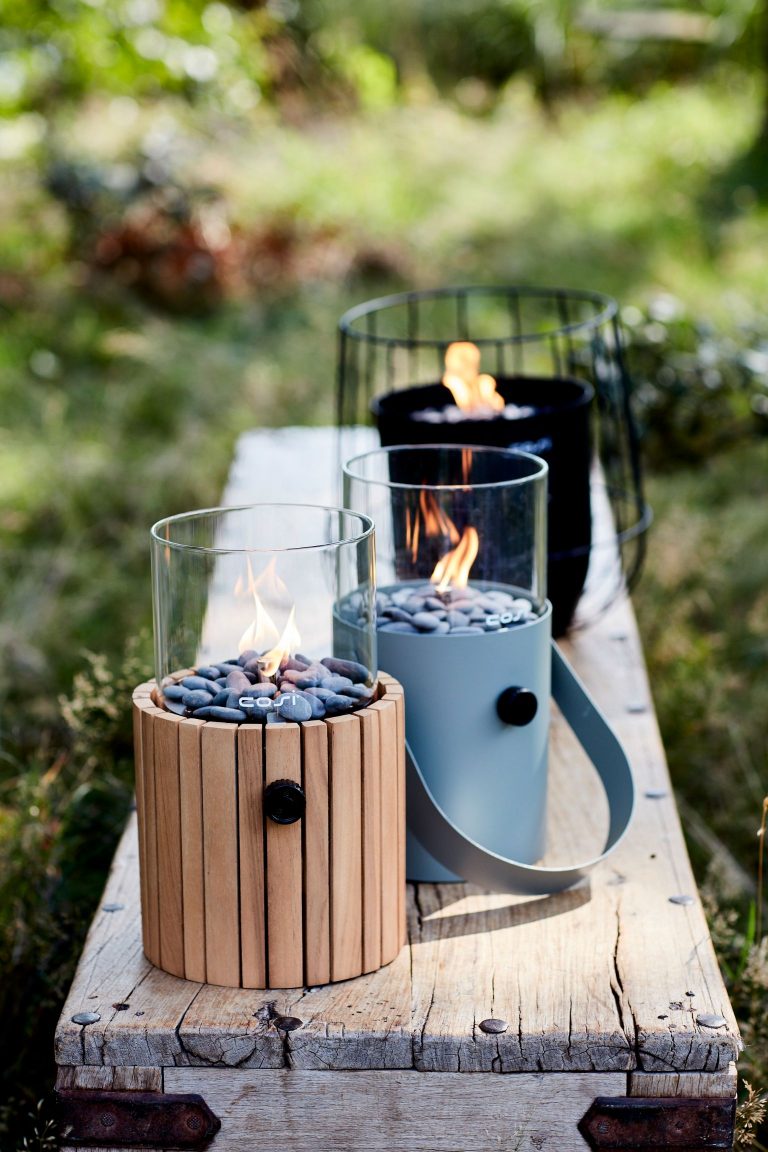 Don't forget the heat when the temperature drops in the evening. I really like this small Cosiscoop lanterns, especially that timber one – definitely on my shopping list.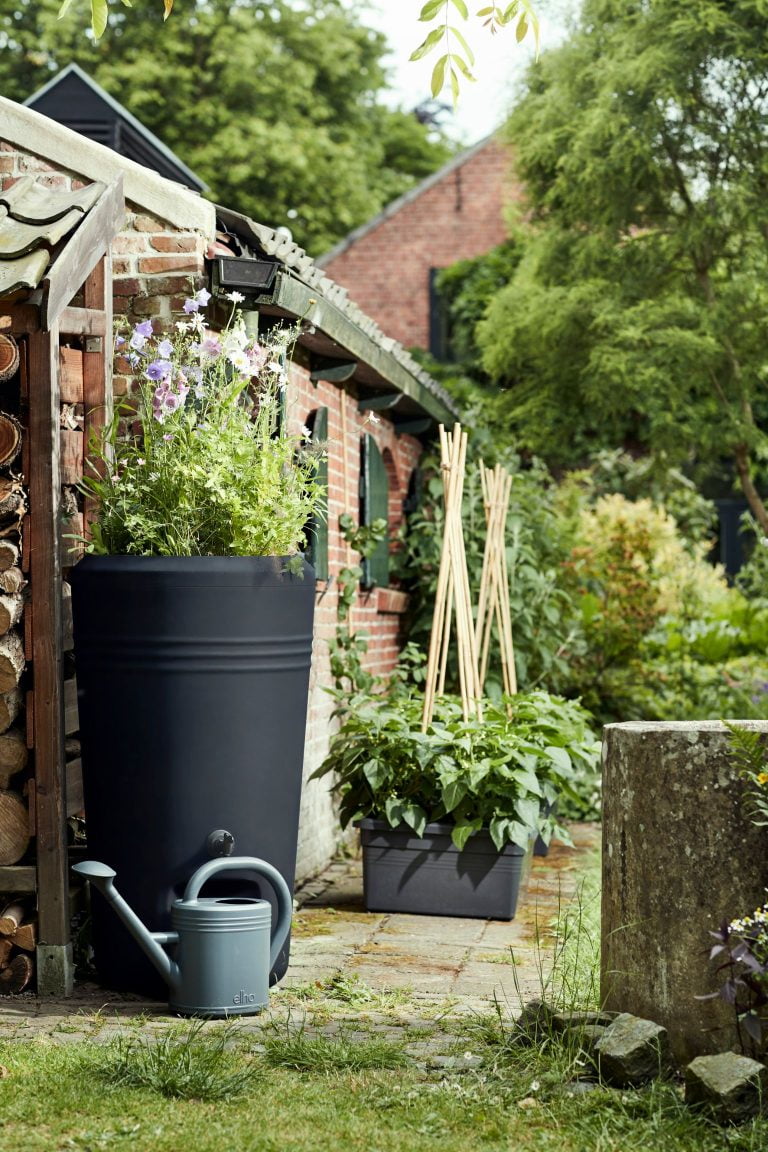 If you thought water butts looked ugly, think again. The Green Basics Rainbarrel by Elho has a 200-litre capacity and you can also grow plants in the top, so it just looks like a huge plant pot. I'll be buying one of these without a doubt!