It seems like forever I started planning this post, but not actually getting round to doing it. I've had so much to do and think about, but very glad I got around to taking photographs for this exciting new project.
I'm very lucky enough to be starting the renovation of my first home, which belonged to my grandparents since moving in during the early 1970s. It's jam-packed full of memories and naturally full of emotions. It's strange how homes do that? The look of it, the scent etc.
The house was built in the late 1960s and there are only 3 of this particular style on the estate. They were Canadian designed homes and potentially very early flat-pack. Apparently, it was fairly costly for the developers, so they only built this terrace of 3 homes.
This is a half end of terrace, as the neighbour one side is half the house length forwards. There's a porch to the front of the house leading to the entrance hall and a decent size garden at the back and places to park outside.
Luckily, the house is completely double glazed, except for the downstairs toilet – so an easy replacement. However, there is no central heating as it still had the original air heating system installed which heated downstairs only. Did they not think people needed heating upstairs? I've recently had a boiler installed, so just need to lay pipes for radiators throughout.
My colour scheme will be very neutral, consisting of white walls and black fixtures such as door handles, light pendants etc. There are no true original features, so I'm removing additions that have been added over time such as the cornicing.
Most of the work I'm going to DIY, however, my dad is offering his time and expertise in installing many of the plumbing and general refurbishment. It's a huge undertaking but I'm keen to move in during late Spring/early Summer.
Renovation blog series
Garden
Both the rear and front of the house is covered in pebble dash and looks like a classic 70s build. I'm not too keen on the pebble dash, but it is what it is. The major plan here is to have the wooden window frames and white cladding painted in a dark grey. Just a small way to make it look a tad bit modern.
The back will also have a huge change with new double doors. More on that below…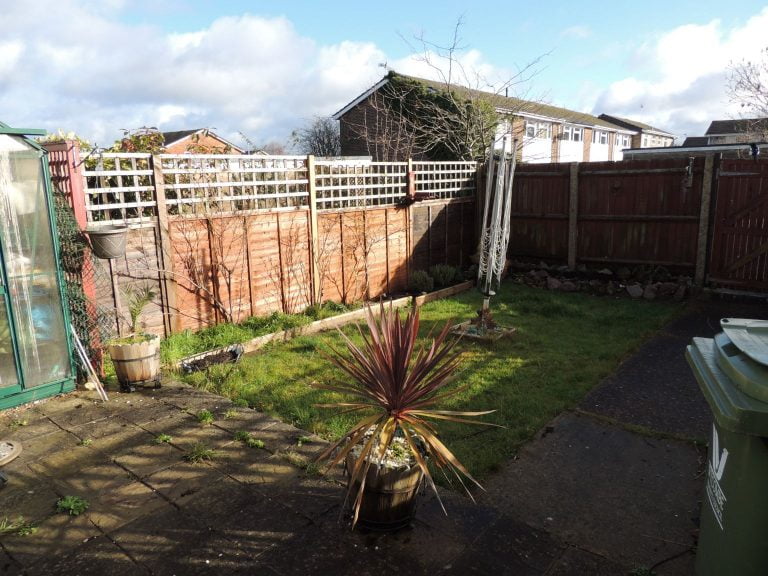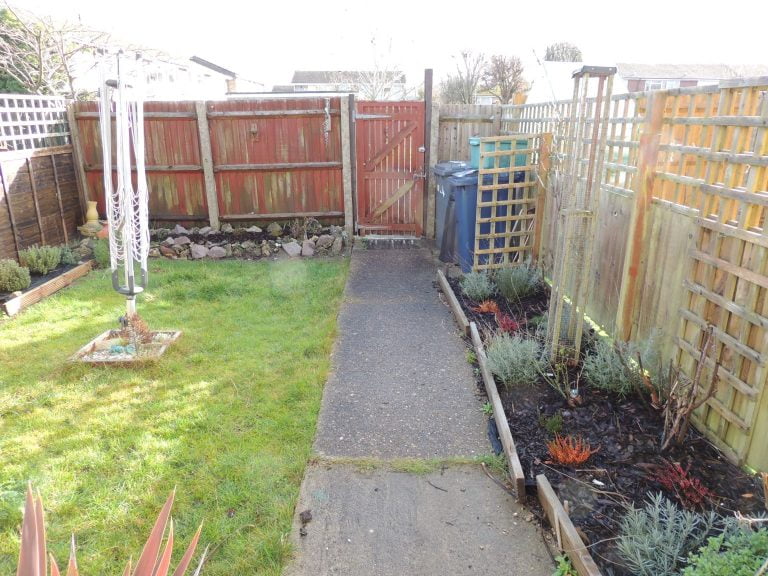 The house isn't far from my home, so I visited my grandparents regularly. This garden is packed full of memories of huge plants and flowers filling the borders, but unfortunately, it's looking a bit rough around the edges. It saddens me to see it like this and I'm very keen to improve the garden as much as possible.
The largest job is to replace the patio and to extend it out over the grass slightly. This will in turn give more space for entertaining and generally look good. The fence to the right of this picture is fairly low which I'm very keen to replace. I don't want to feel as though I'm sharing a garden with my neighbours! Plus, when the patio is extended, I'll be able to see directly into my neighbour's lounge, even sitting down – definitely not appropriate!
Lounge

The lounge is incredibly roomy and the light flows in. This was nearly 1 pm on a winter's day and the sun is just beautiful. I honestly cannot wait to sit and enjoy my time in this room.
One of the biggest tasks in this room is to dig a small trench in the floor for a power cable out to the garden (I have an EV so need somewhere to charge it) and a water pipe for an outside tap. Once this is done, the arch and small lobby to the right of this picture can be ripped out. Large french doors opening outwards will blur the boundaries of the outside and inside.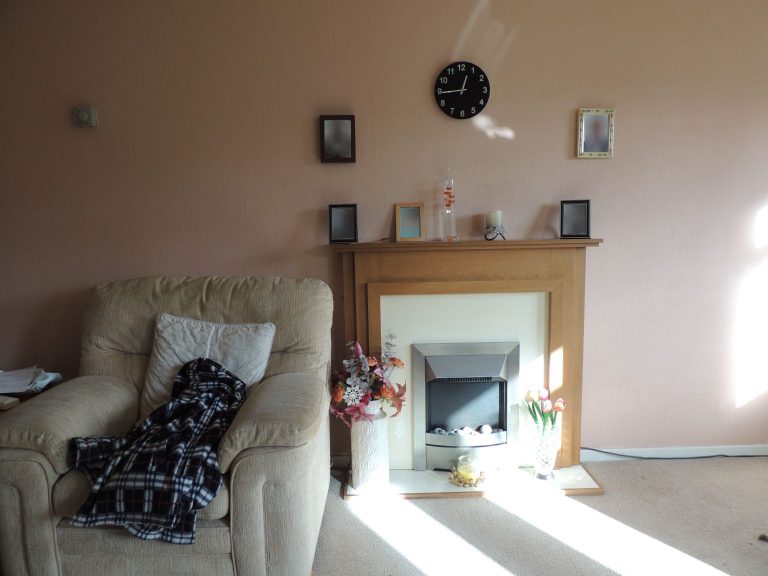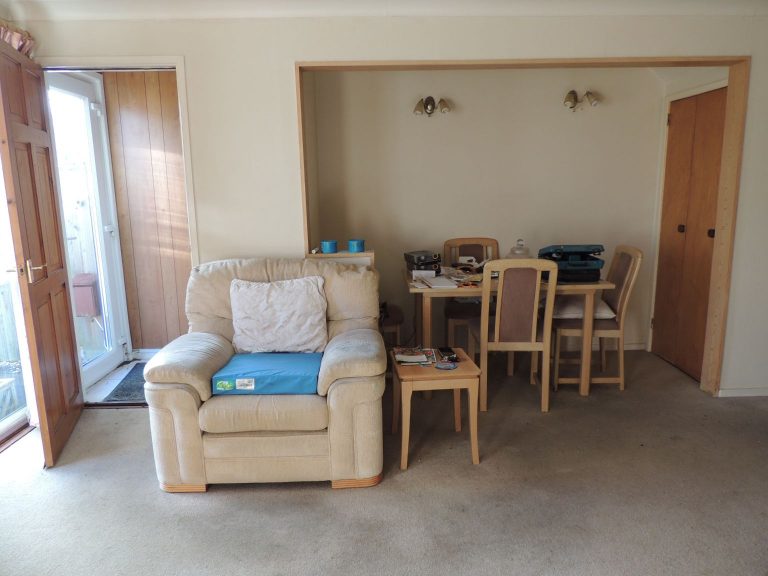 This is the arch and small lobby area which is to be pulled out. Both neighbours (with identical layouts) have done exactly this, so I'm keen to do the same and open the room up.
I feel this one change will make the biggest difference to the lounge. Throughout the entire ground floor, I'm planning a light oak coloured laminate laid from the front of the house to the back. So when you step in the front door, it guides your eyes straight out to the garden.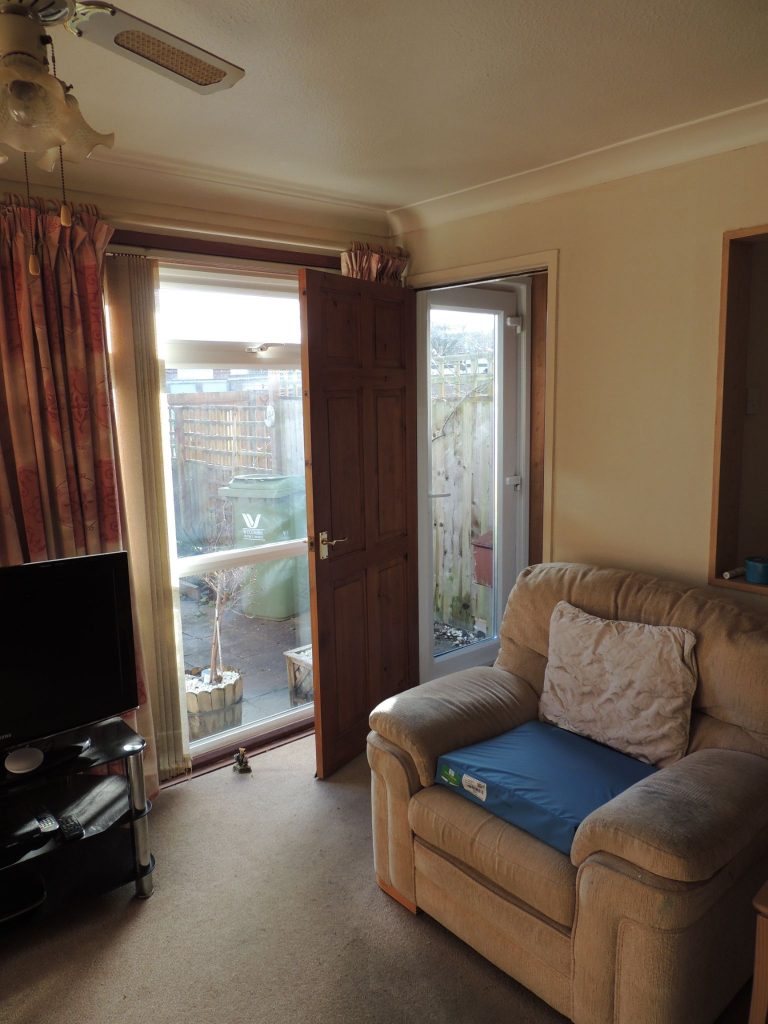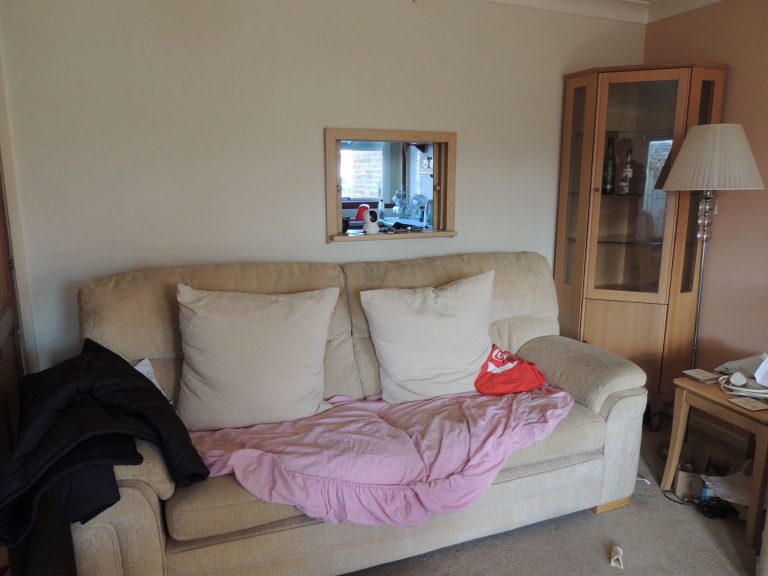 As much as I love having a serving hatch, mainly for talking through, it must go. Space is at a premium in the kitchen and this hatch is just unnecessary. I'm in need of a proper tall fridge!
Kitchen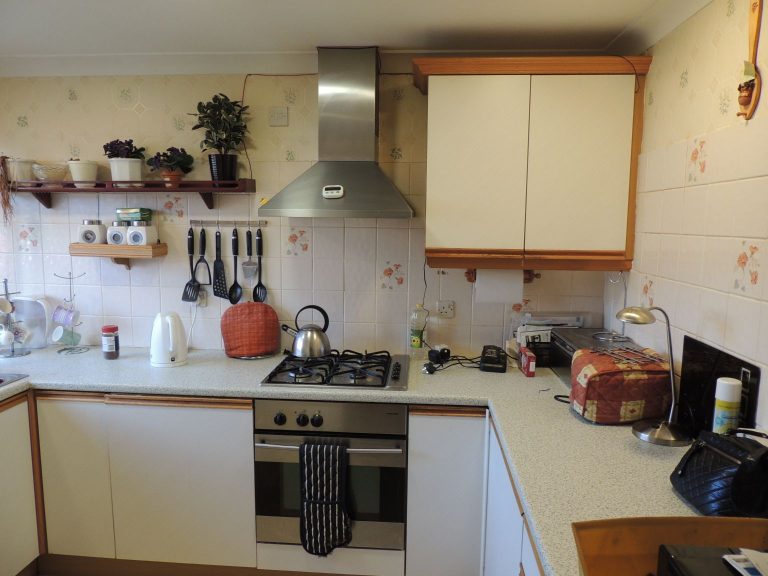 The kitchen isn't huge and I feel this is one space that will be quite painful to get just perfect. I've booked a kitchen measure with Wren as I personally love their kitchens and they're incredibly affordable. There's a kitchen I love, but just need one of their experts to plan this room properly. I'm no kitchen expert!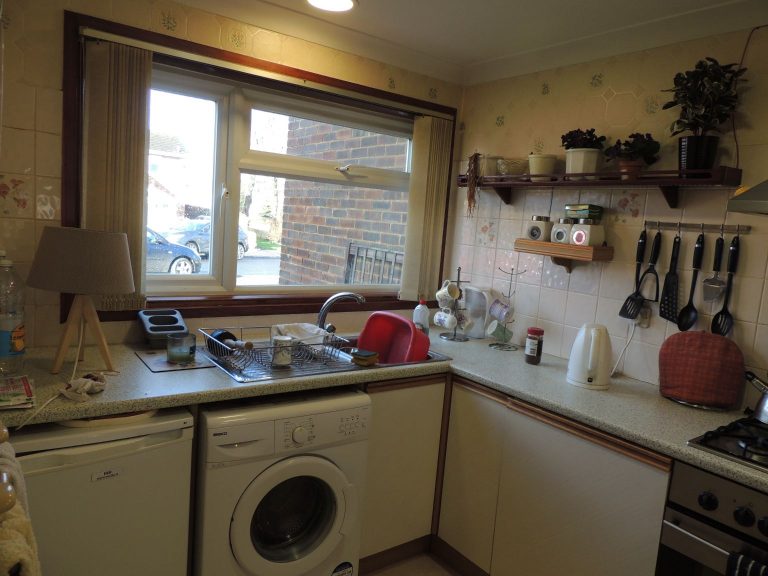 I'm hoping to keep appliances in similar places to keep the cost of moving pipework as low as possible. Except for the fridge as I cannot cope with this tiny fridge! The window here is absolutely huge and floods the room with light. Great for the many plants I have 🪴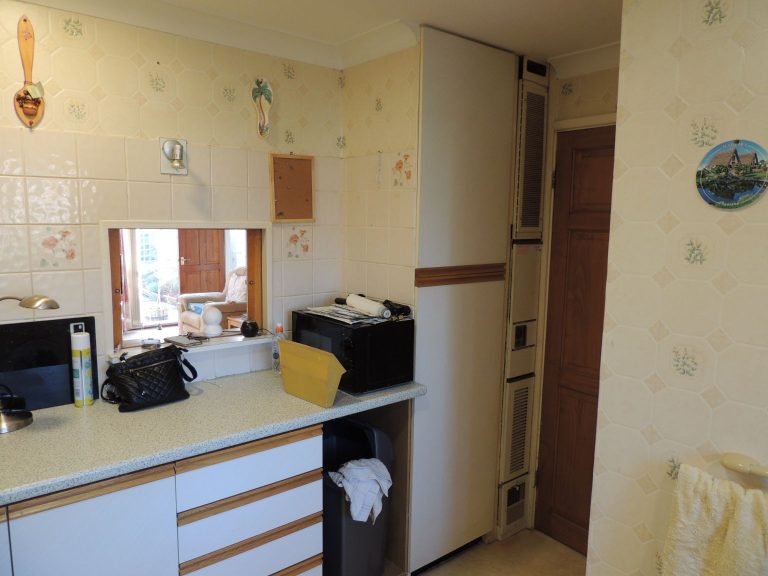 Walking into the kitchen, there's a cupboard to the right and beside the door hinges was the hot air heating system. This has now been ripped out revealing a bit more space. By switching the hinges on the door to the other way and utilising this same space with a full-length cupboard, followed by a fridge freezer, I think it would be a good use of space and might create a pantry cupboard. One downside, the fuse box, electricity and gas are inside this cupboard 😫
Entrance hall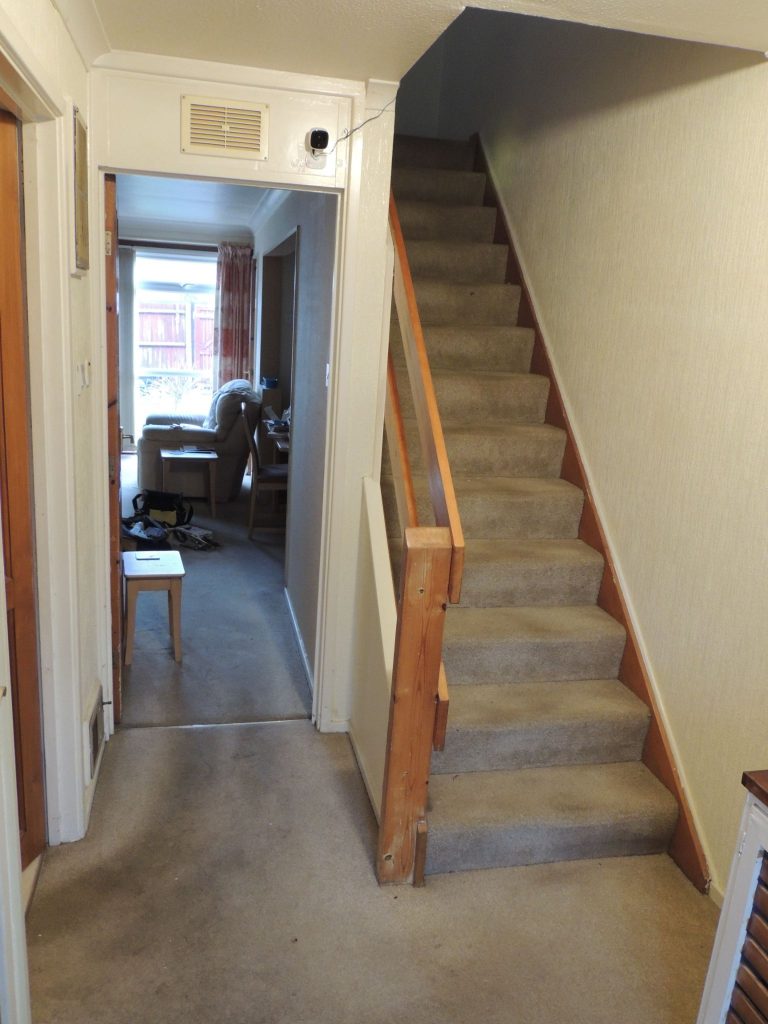 The entrance hall is a fairly good size and offers a view directly to the back of the house. I'm going to take advantage of this with laminate flooring going in that direction, to draw the eye to the outside.
New carpeting is needed and including a new bannister. I have no idea where to even start with bannisters, so if you've replaced yours and have tips, please let me know in the comments below 👇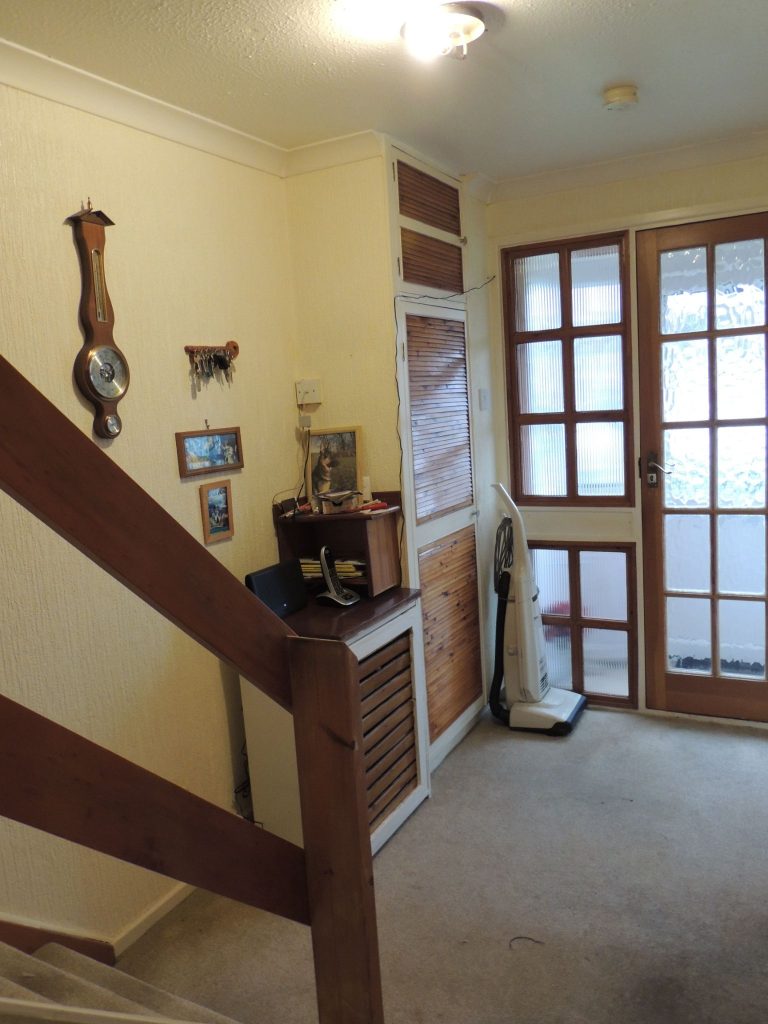 I can't get rid of this built-in cupboard as it's so beneficial. The top cupboard I'm planning on having all my internet and networking gear, hidden away so it's not on display. Jackets, hoover, ironing board etc can easily go into the main cupboard.
As I'm keeping all the walls plain, I'd love to somehow make this cupboard panelled including the side of it. Thinking of a dark green or navy blue to make it a bit of a feature. YouTube tutorials commence!
Downstairs toilet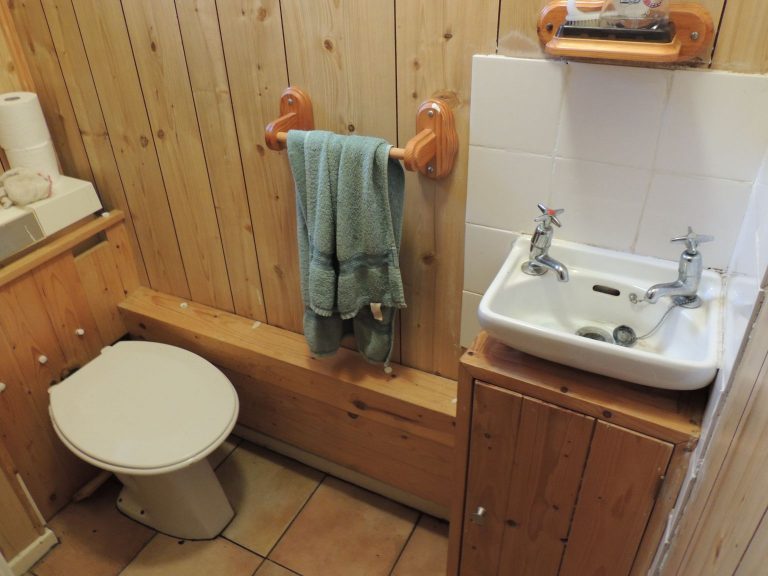 Big ideas for the smallest room! Keeping the layout the same, just a brand new toilet and sink unit with clean white lines and black accents throughout. I've picked up a few black bathroom accessories including a toilet roll holder, tray, shelf and other things all from IKEA. I just need to find a good quality but affordable black tap.
The flooring in here definitely has to be some hexagonal tiles, maybe even with a simple design on them. I'm really keen on painting this room a dark navy or grey. I've seen it so much and absolutely love how it looks!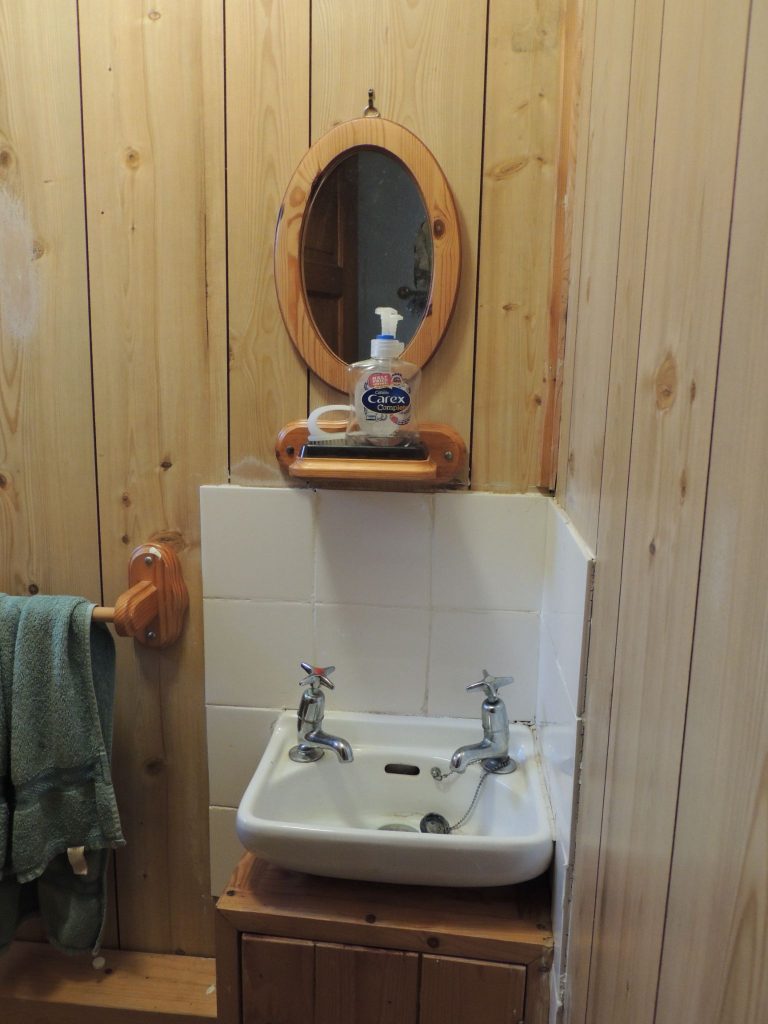 Main bedroom 1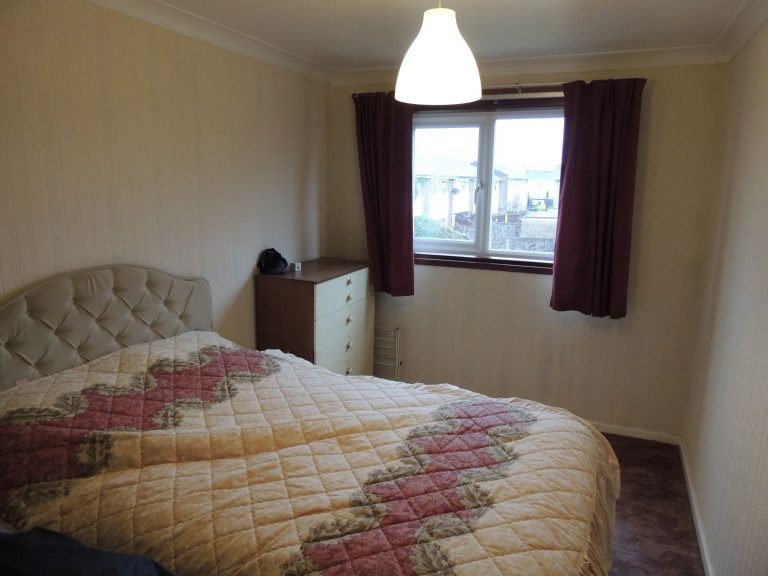 This is a decent size room as this king bed fits perfectly. I'll move it over towards the window more to give that bit of extra space when walking in beside the wardrobes. I think I'll have this as my bedroom as it receives direct sunlight in the mornings.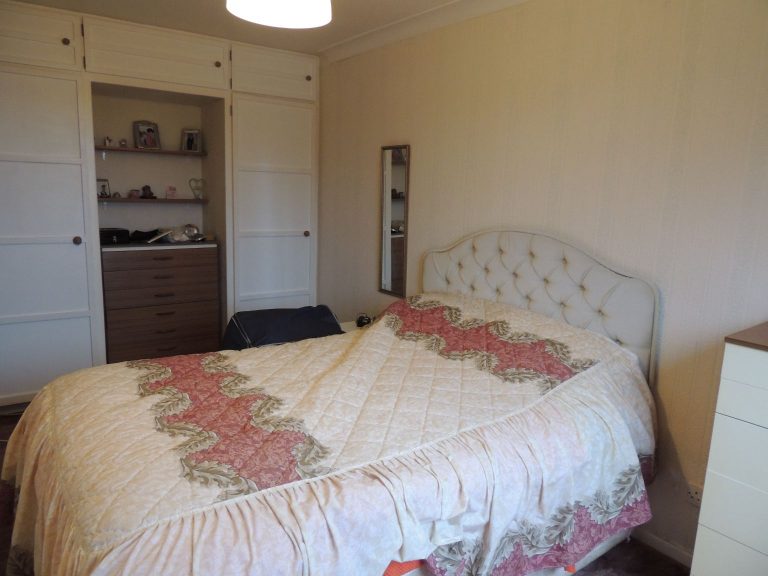 Currently, the fitted wardrobes don't go all the way down the wall in this room. I'm keen to add as much storage as possible, so searching for affordable fitted wardrobes. Painting these a different colour to the rest of the room is my aim!
Small bedroom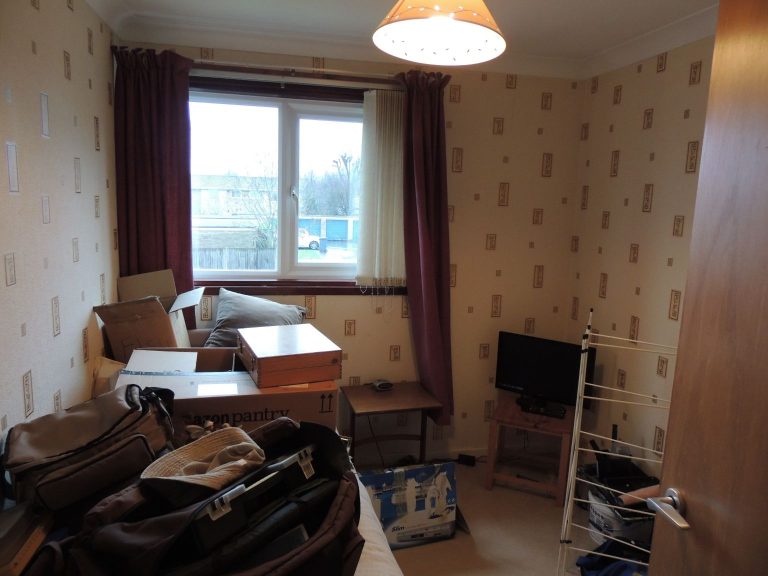 I say "small bedroom" when in fact, it really isn't that small. It's got a small fitted cupboard behind the door which is ideal. Once again, I might try and make the cupboard look as though it's panelled to give it some architectural feature.
This room will become my office with space for two desks and some storage. It gets direct sun most of the day which is fairly essential for working from home at the moment.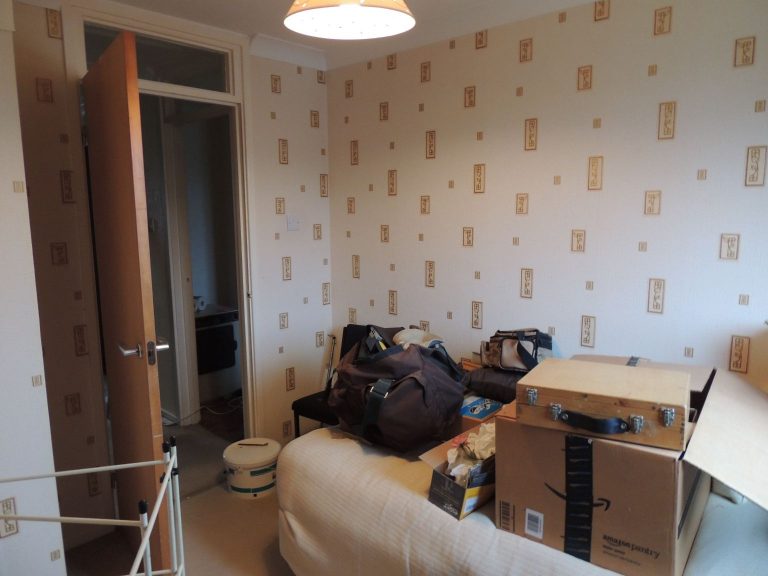 Upstairs landing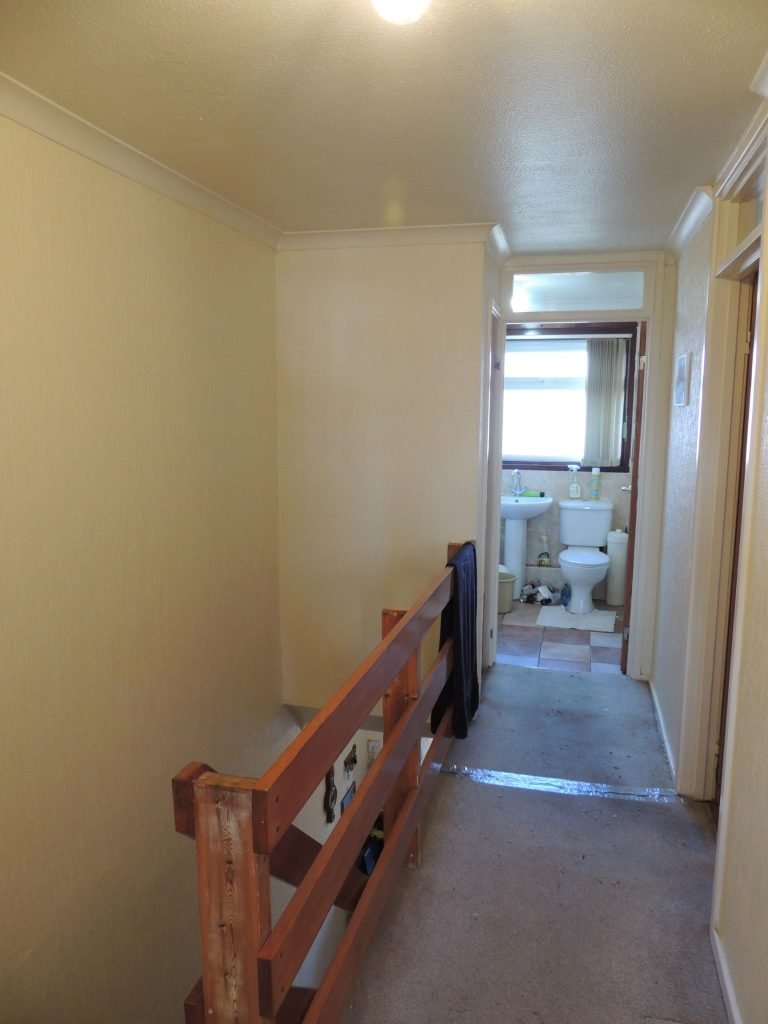 So excited to get my multi pendant light from Habitat hanging on the landing. Finding the most suitable bannister will probably be the hardest thing here. Oh and painting right at the top of the stairs… safely!
Main bedroom 2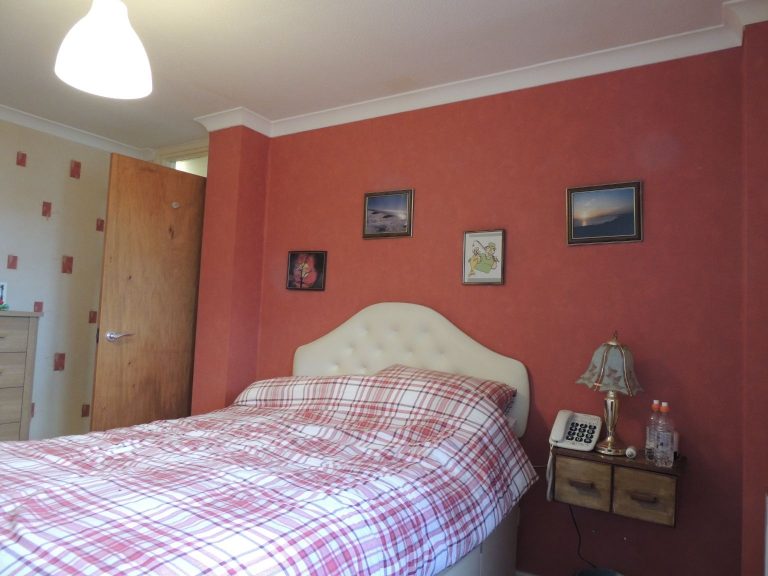 This bedroom is technically bigger than the other main bedroom, but it doesn't feel exactly bigger. However, small tweaks in this room have already happened. The square bit of wall beside the door has now gone, so this will be flat meaning the door can open the other way around.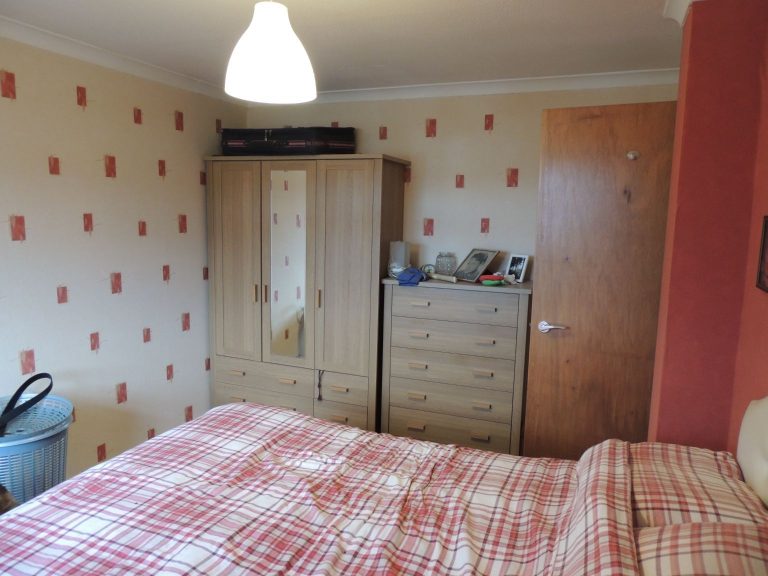 Main bathroom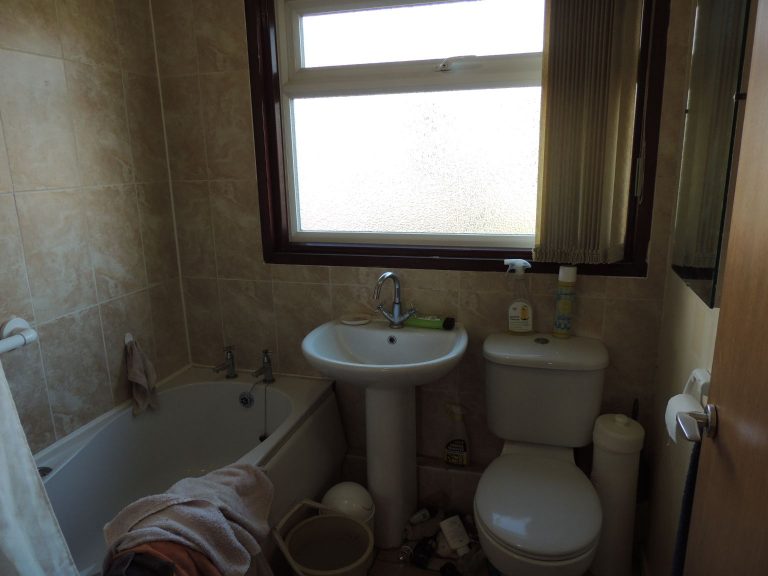 The bathroom is pretty small to take a good picture, so this is the best you'll get at the moment. Planning to keep the layout the same, just replace everything and decide on the most suitable tiles. I hate that the mirror isn't above the sink, but that clearly wasn't a thought when it was designed originally 50 years ago.
Refurbishing a house that is packed full of memories has been tough so far. However, now I'm seeing rooms with the wallpaper removed, it's starting to feel just like a house. All those memories are still there, but they're not cropping up everywhere I look.
Over the coming weeks, I'll be sharing updates and room-by-room mood boards. I can't wait to share my journey with you. Please give me a follow on Instagram to see some videos behind the scenes.