Christmas is not too far away (which is scary enough), but if you're still looking to add some festive touches to your home, the high street retailers have some amazing decor styling this year. From cute decorations to modern stylish faux wreaths, there is so much choice to choose from.
One thing I've noticed is the trend in using greenery throughout the styling and darker colours. I really like this trend as it looks brilliant. The darker colours work perfectly for the winter months too, making your space feel nice and cosy.
Here's a round-up of my favourite stylish Christmas decorations from high street retailers. Many of the products featured are available online and I've linked to as many as I could find. It's probably best to visit your local store to see what's available.
B&M
This year, B&M is full of bargain festive home decor for your home to make it look well and truly Christmassy. They've got a few core styles and some must-have focal points, especially the faux wreaths!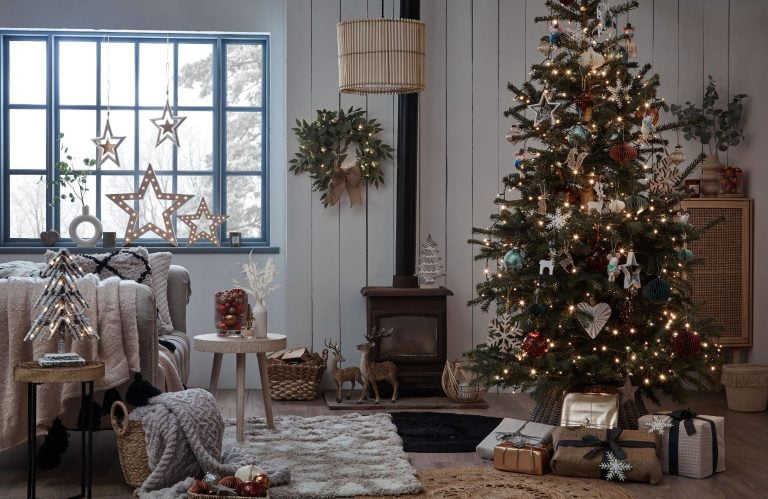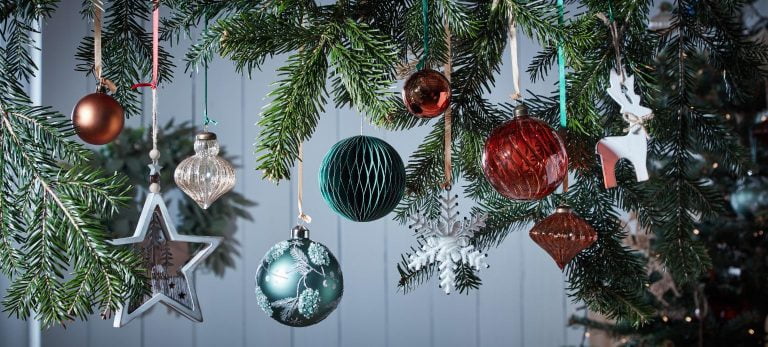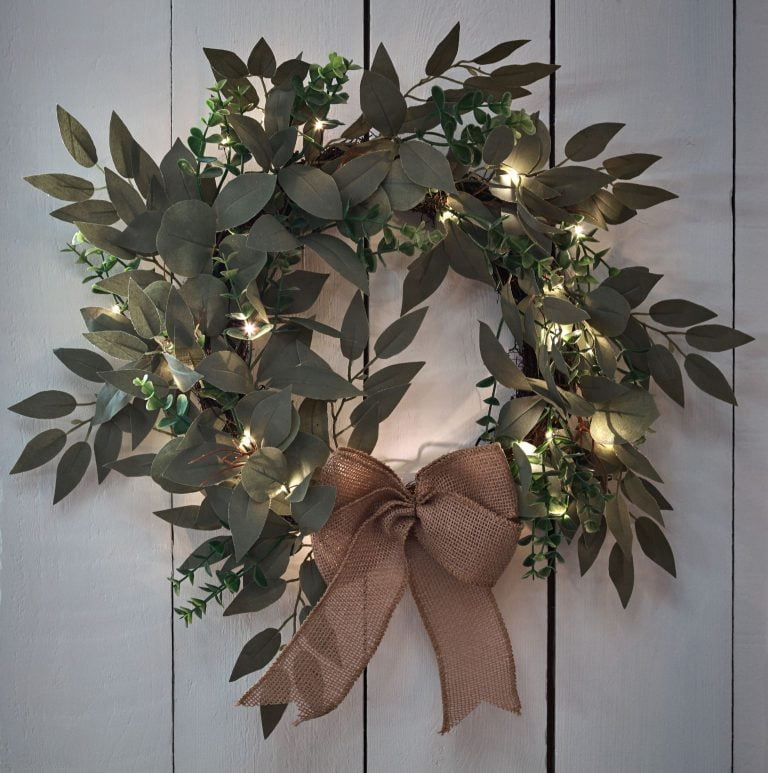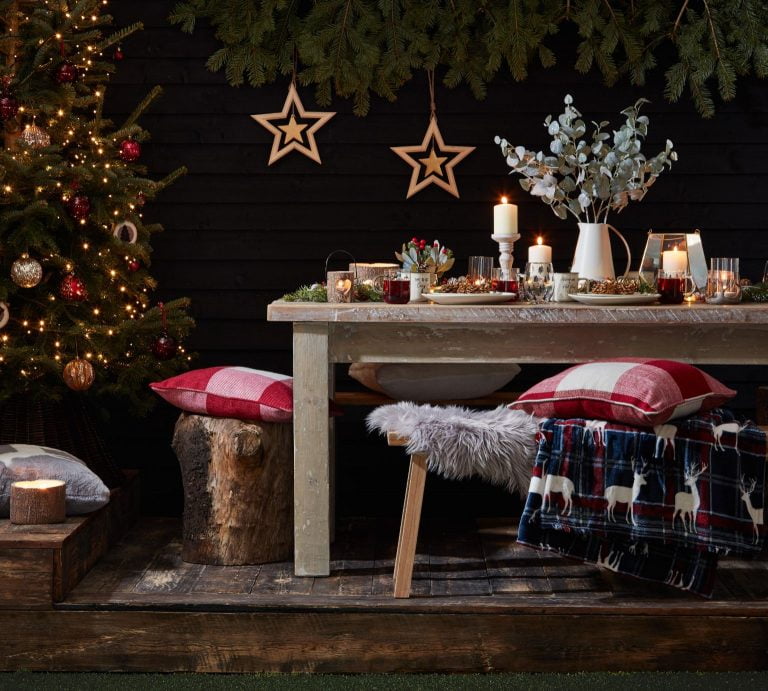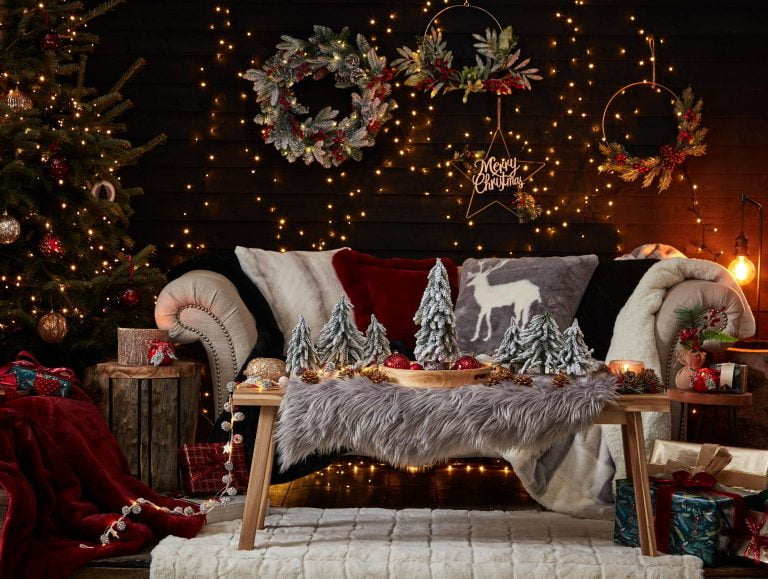 Dobbies
Many of my local garden centres are all run by Dobbies and I absolutely love their Christmas decorations this year. There's a huge choice on offer and it's not just real Christmas trees – although they do have some lovely trees.
I had the pleasure of meeting the Dobbies team at a Christmas event in the autumn to discover all of what's in store for winter. Plenty of greenery, natural elements and traditional colours.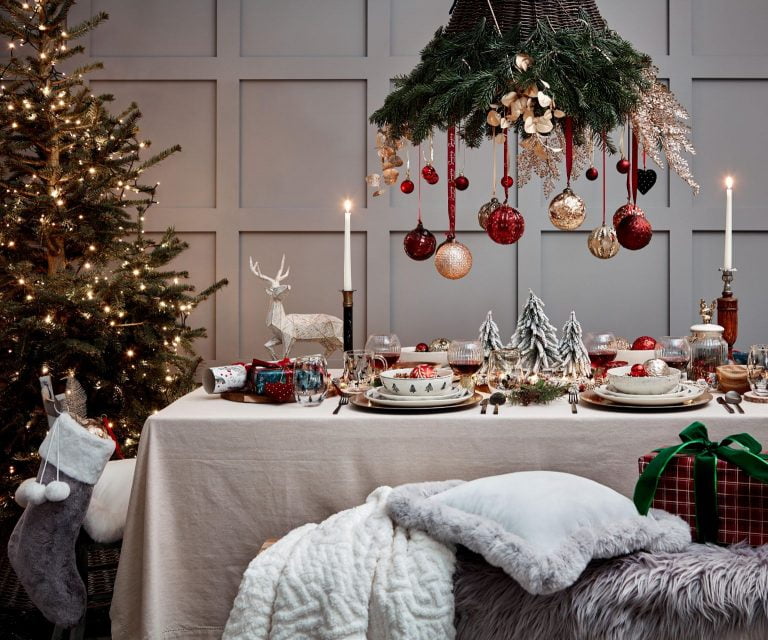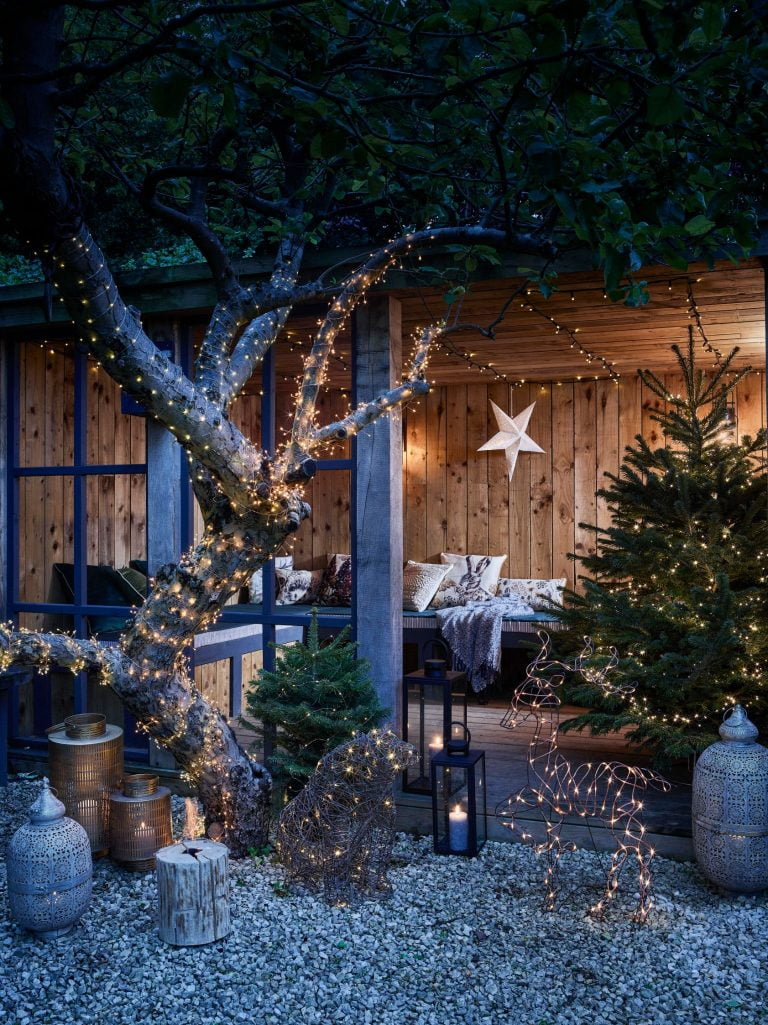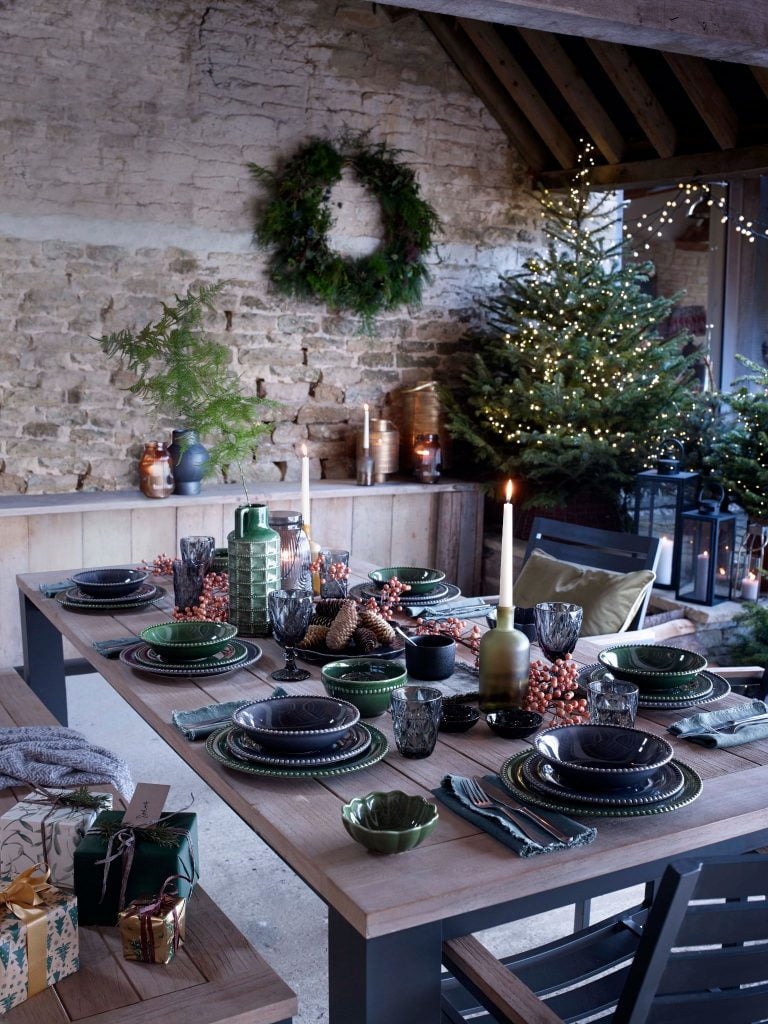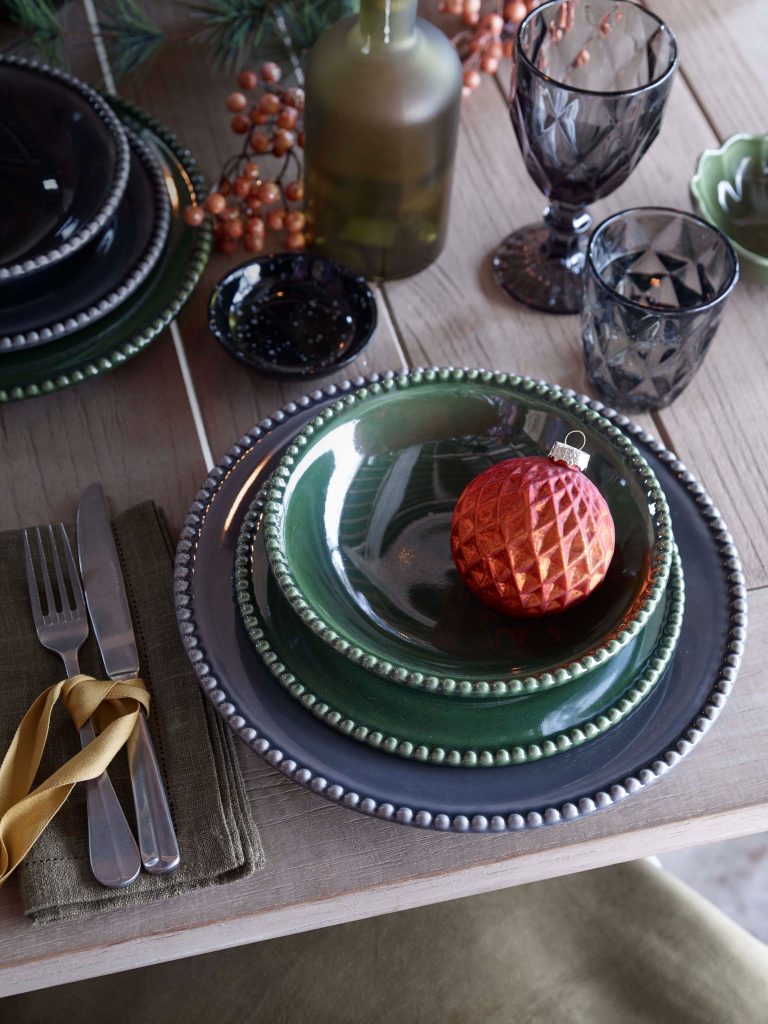 Dunelm
With so much on offer in Dunelm this year, you can well and truly decorate the entire home for Christmas with festive elements everywhere. I'm in love with the Scandi-inspired styling of many of the campaign shots below. I'm heading over to a Dunelm to pickup this geometric tree skirt which will look amazing!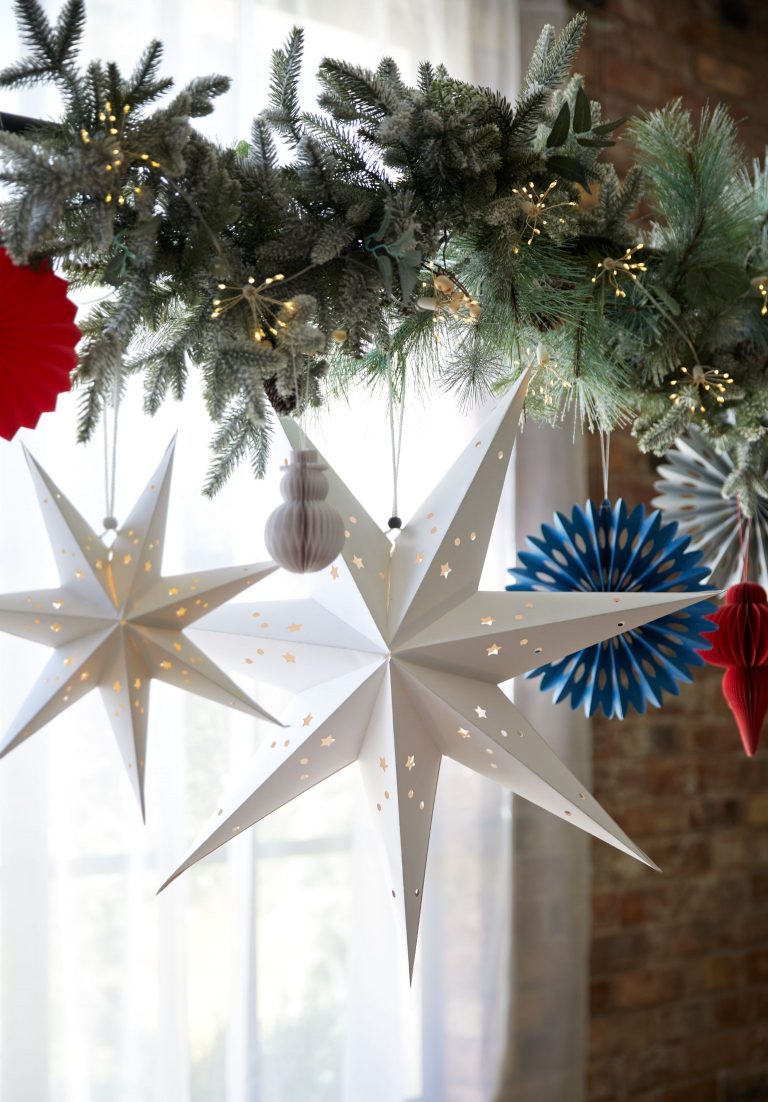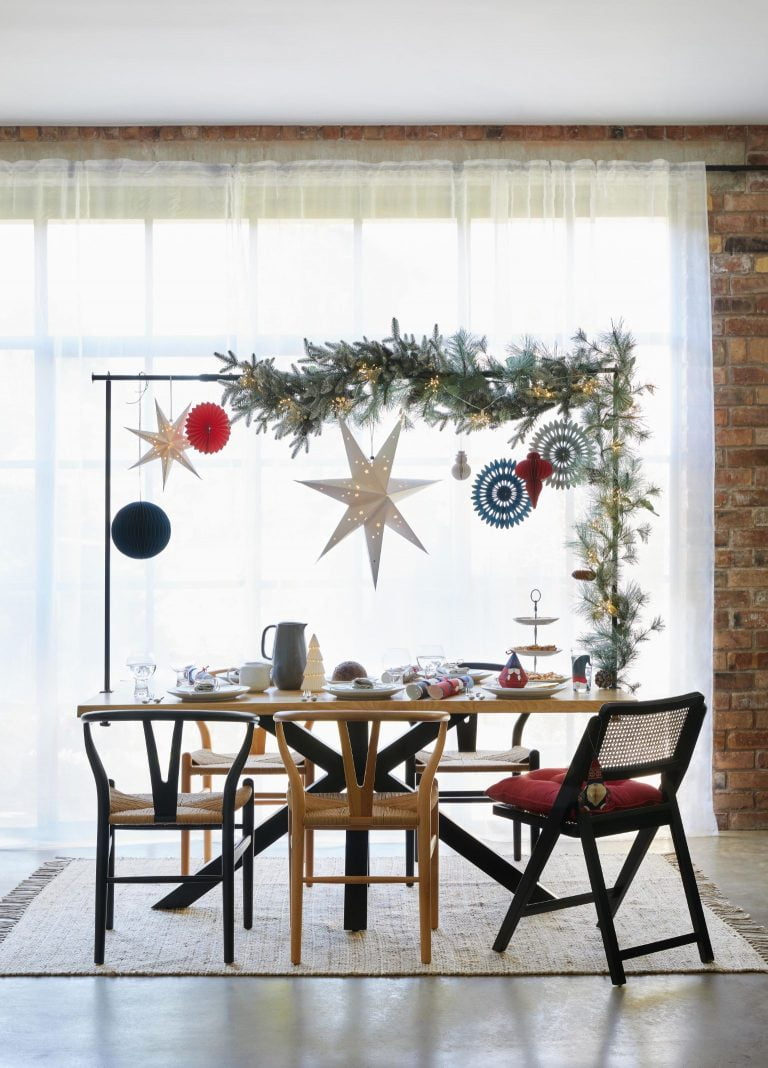 Simple, minimalist and Scandi-inspired, I love this style and I think it can work for festive get-togethers and even Christmas day.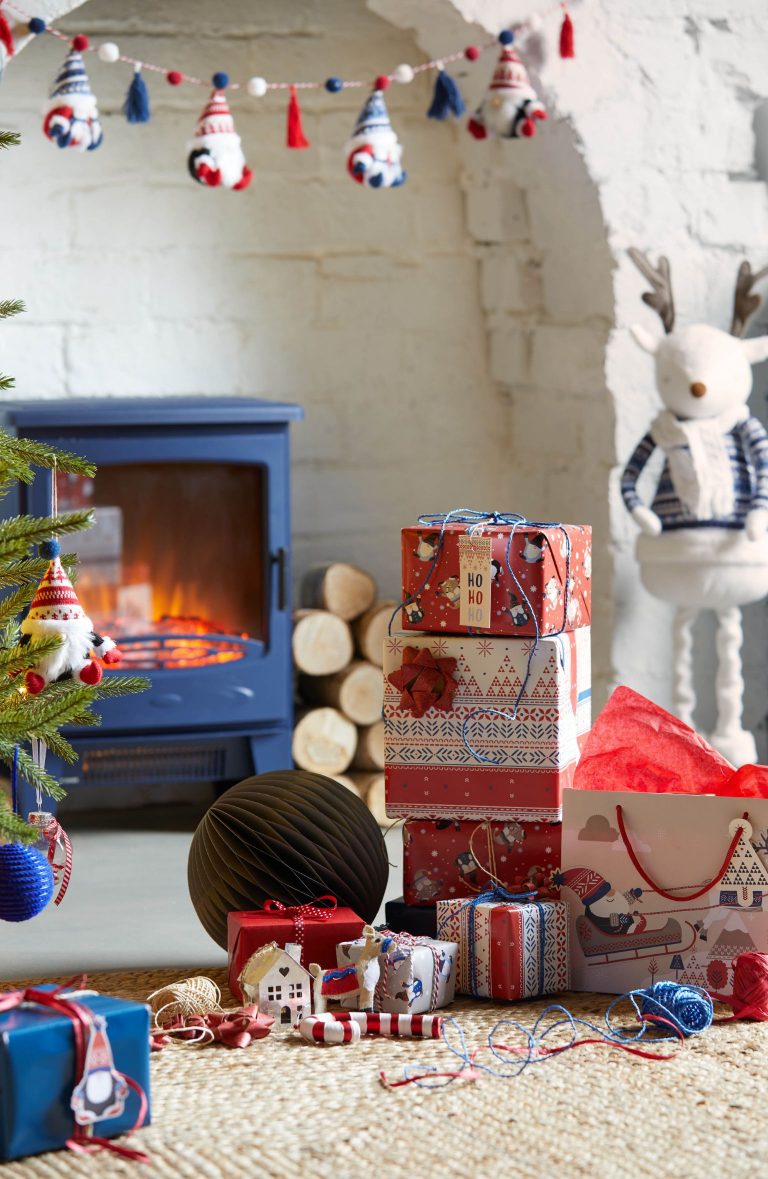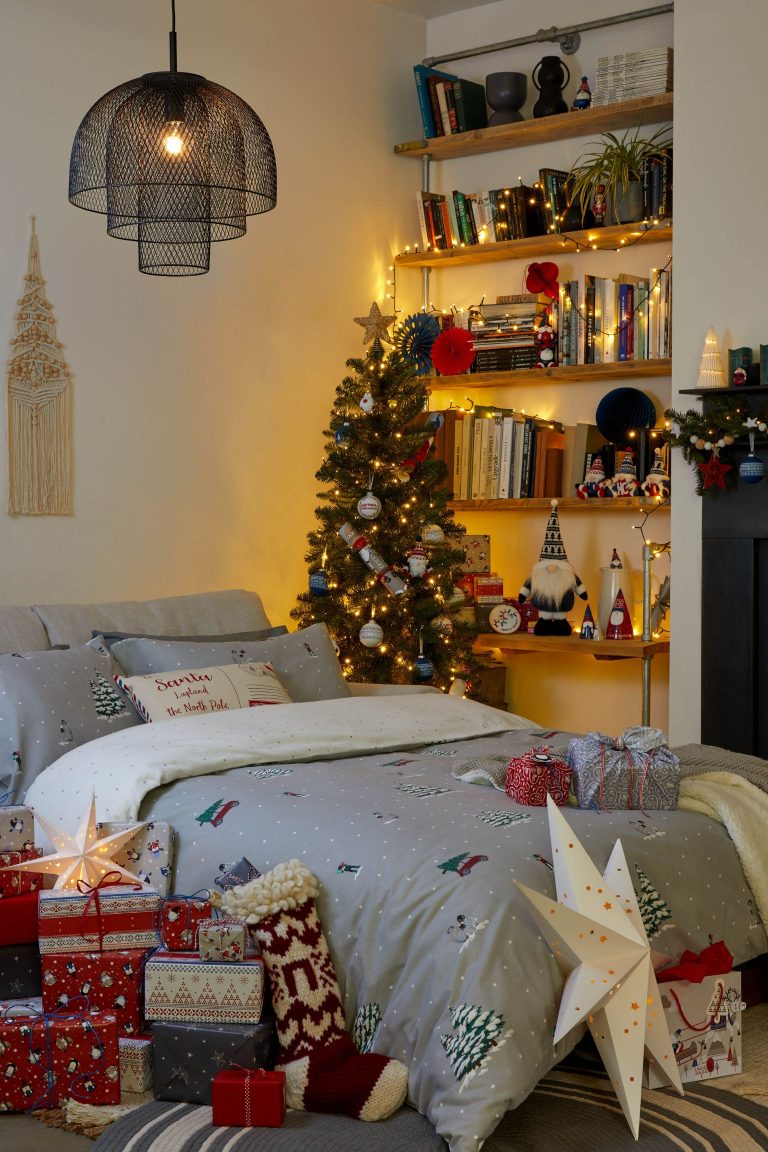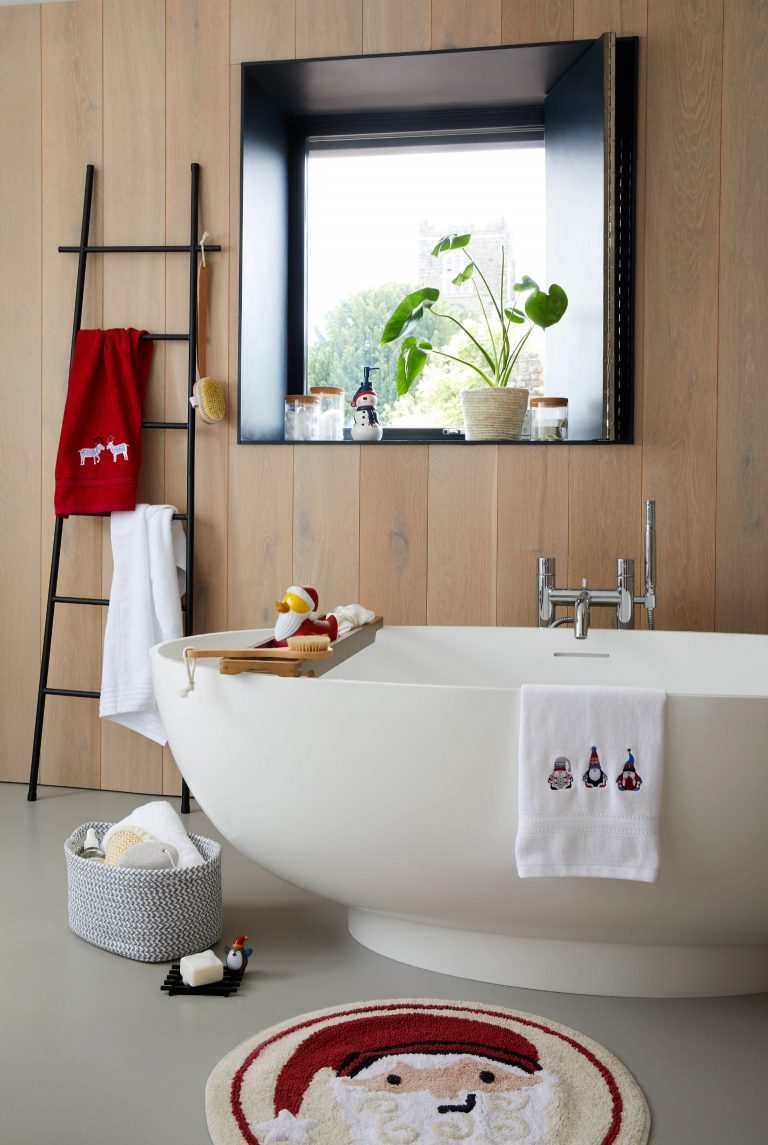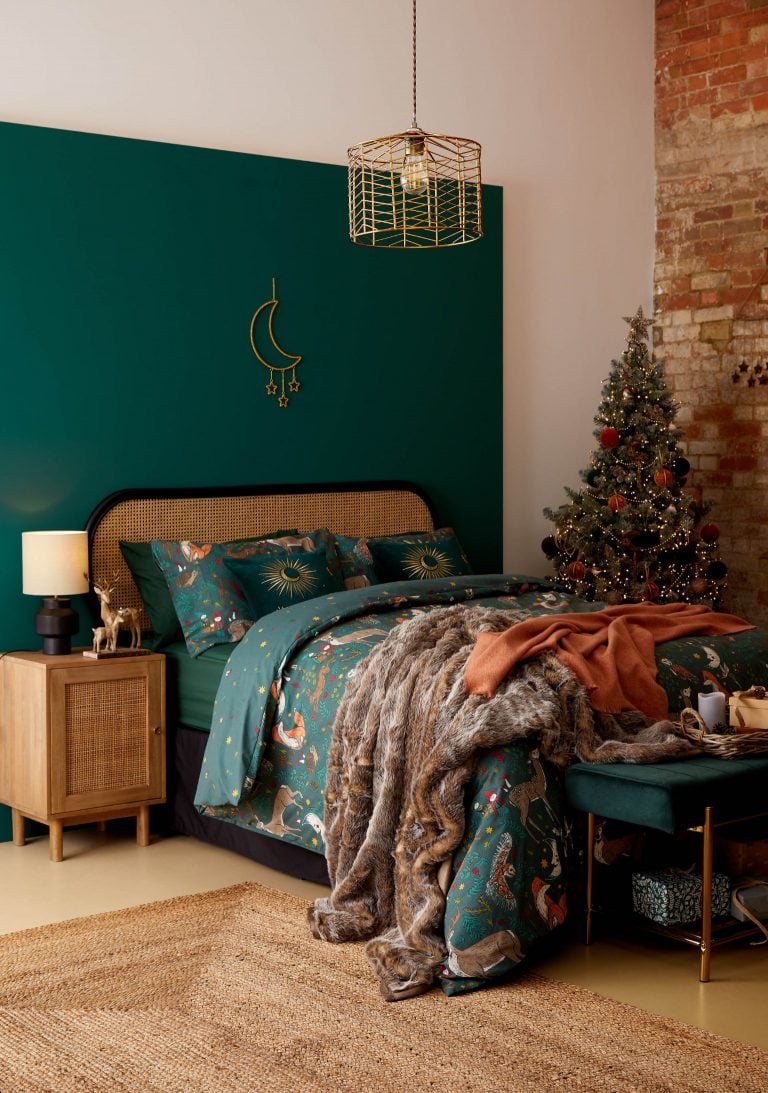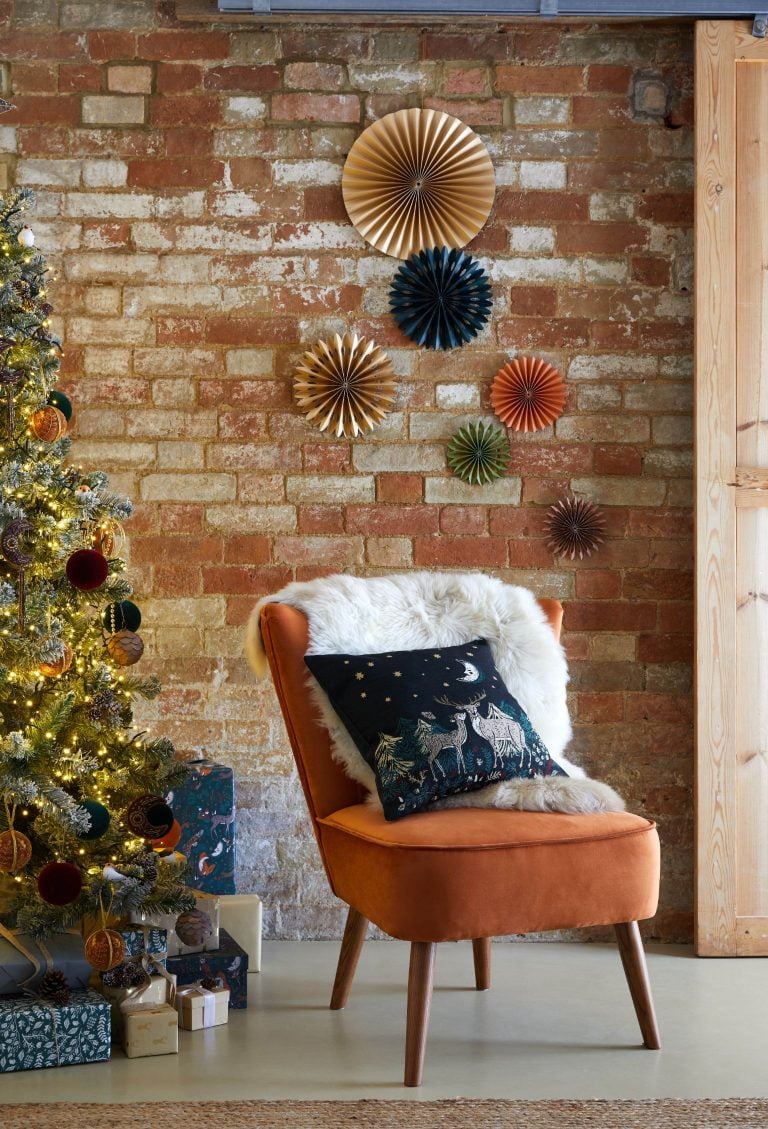 George Home
There are plenty of neutral, sophisticated colours at George Home this year for Christmas. I love the natural elements such as green leaf-printed wrapping paper and the wooden decorations.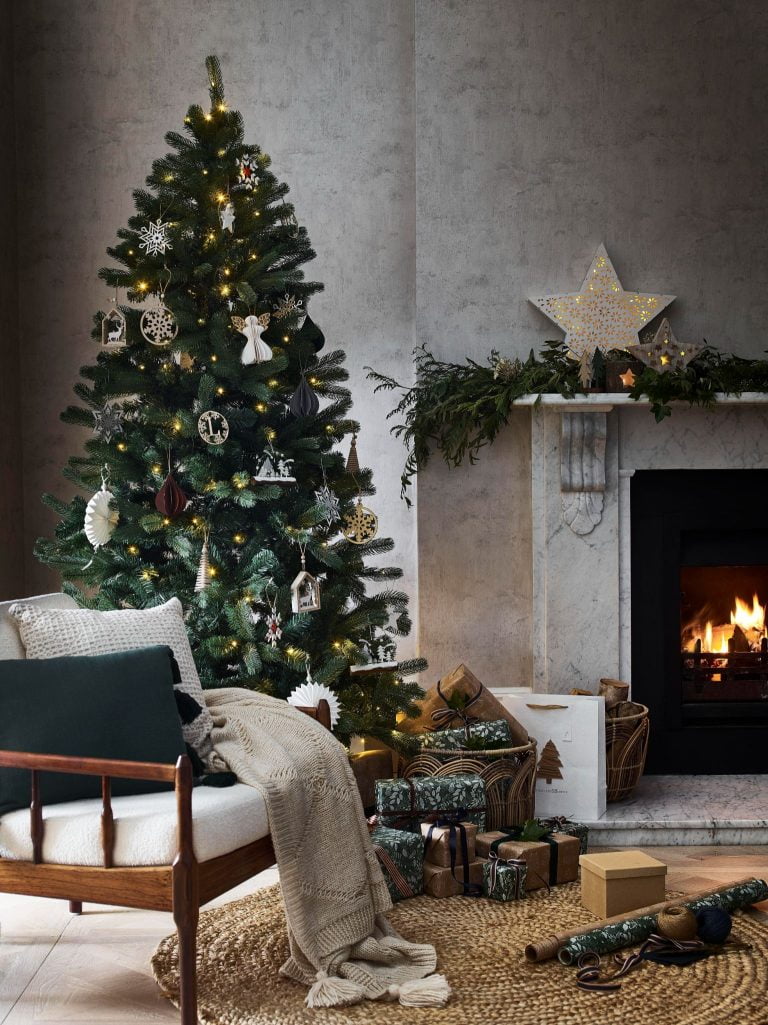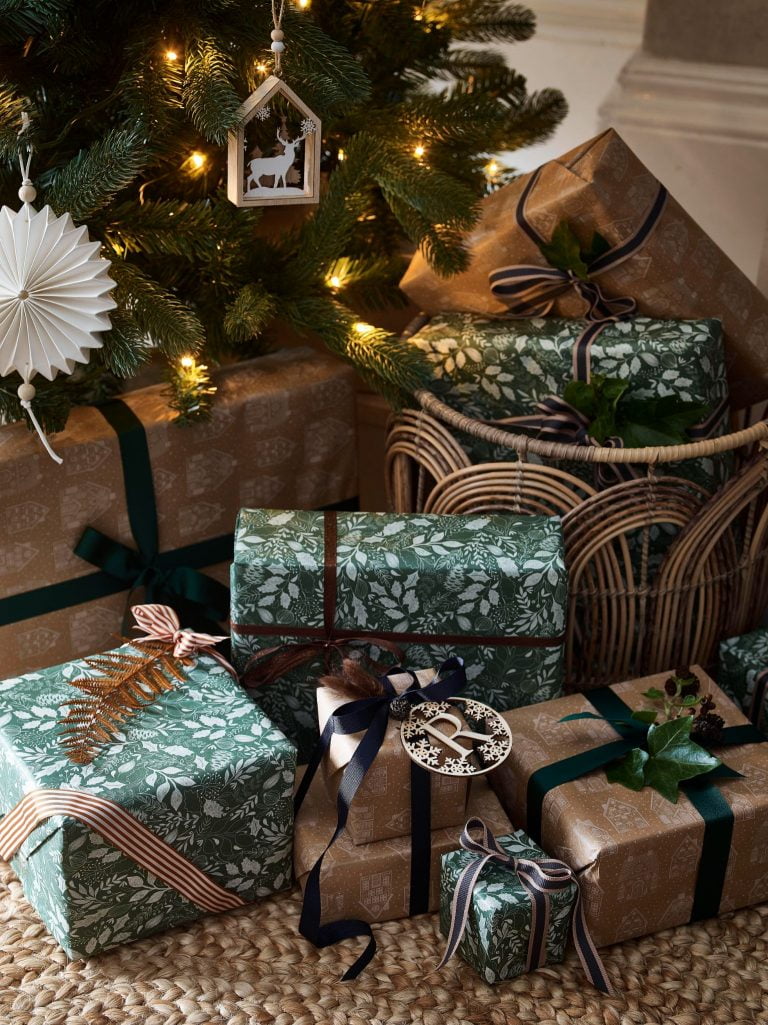 Loving the natural design on this wrapping paper. Such a good idea to use touches of real ivy as part of the present decorating too. It not only looks good but is a great way to be sustainable.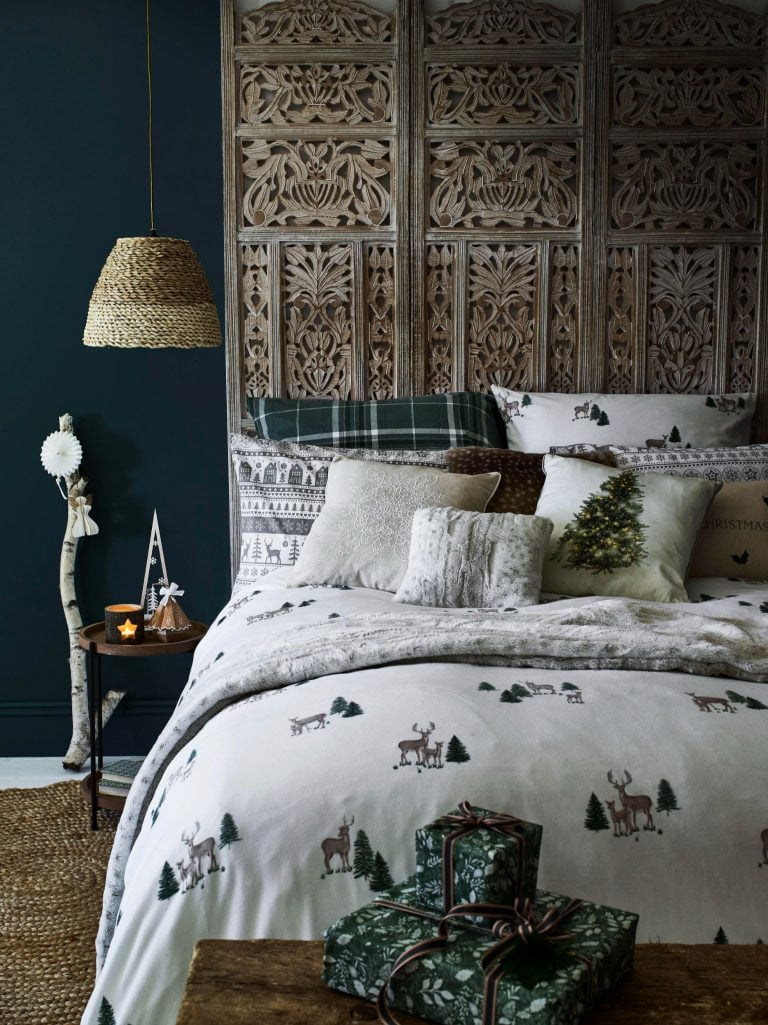 Is your bedroom looking wintery? This bedding set will well and truly make it feel like it!
Homebase
In the autumn, I met the lovely team at Homebase to discover their upcoming Christmas collections. This year, there are four core collections. My particular favourite is Winter Retreat, the bright airy style, inspired by natural green tones and natural materials. The darker themes such as Midnight Magic will no doubt be hugely popular.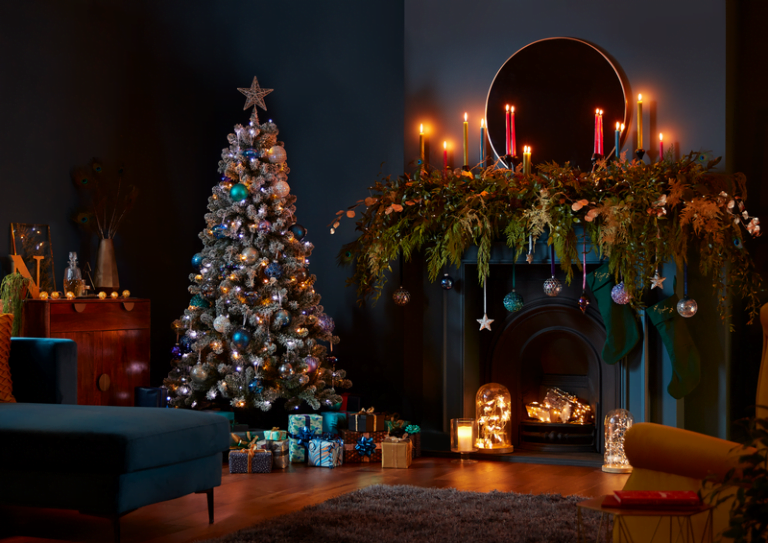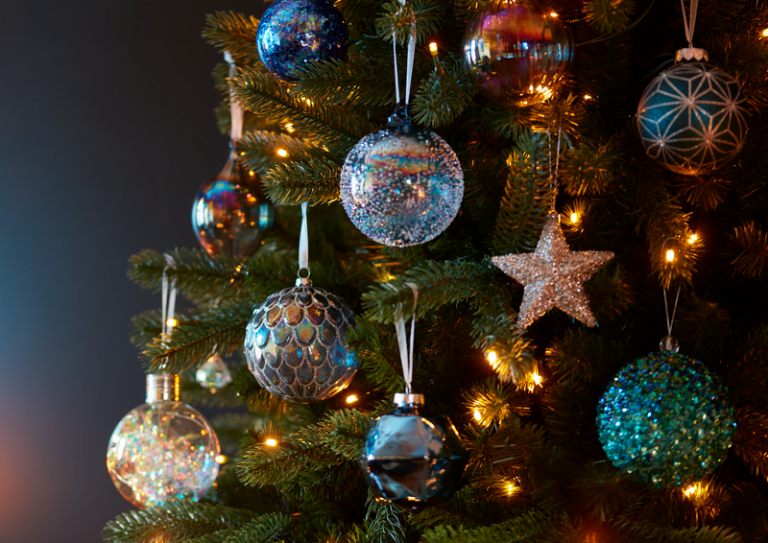 Dark, moody and luxurious. This styling from Homebase is bound to be a popular one, it looks great!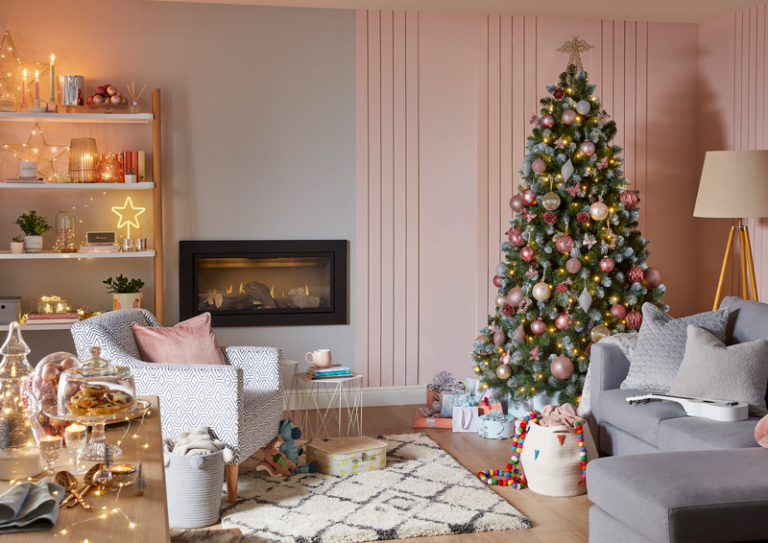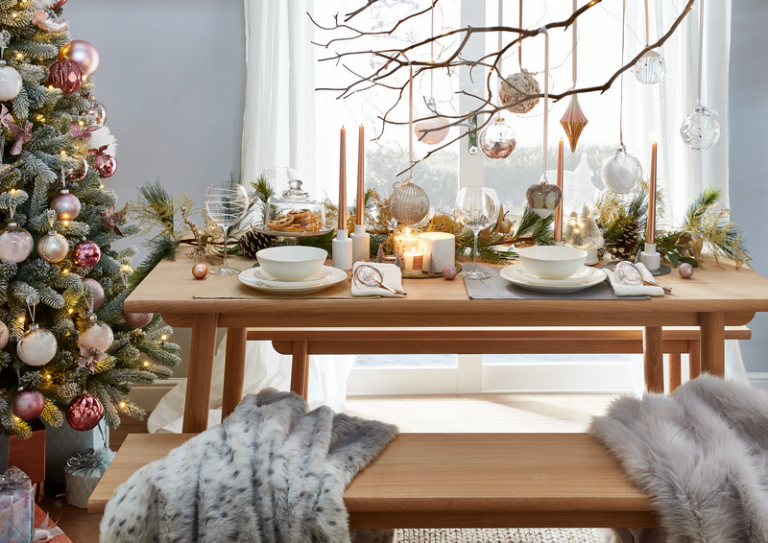 This fresh vibrant colour palette is a fresh take on a classic Christmas decor theme.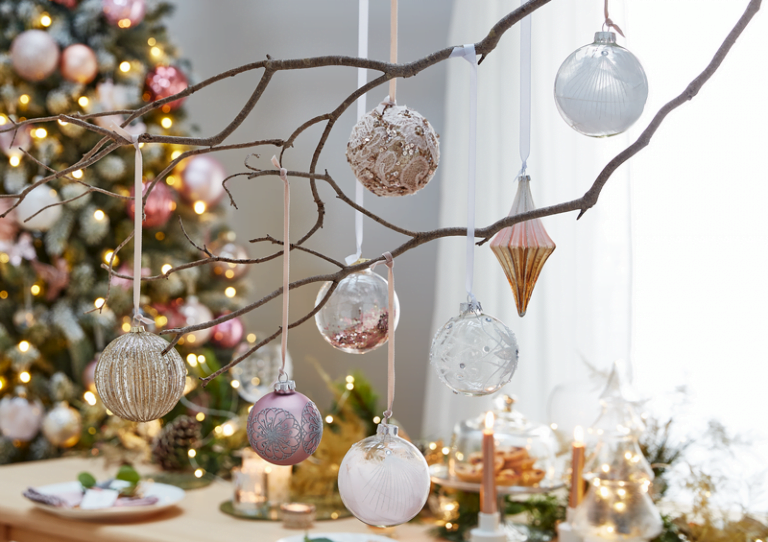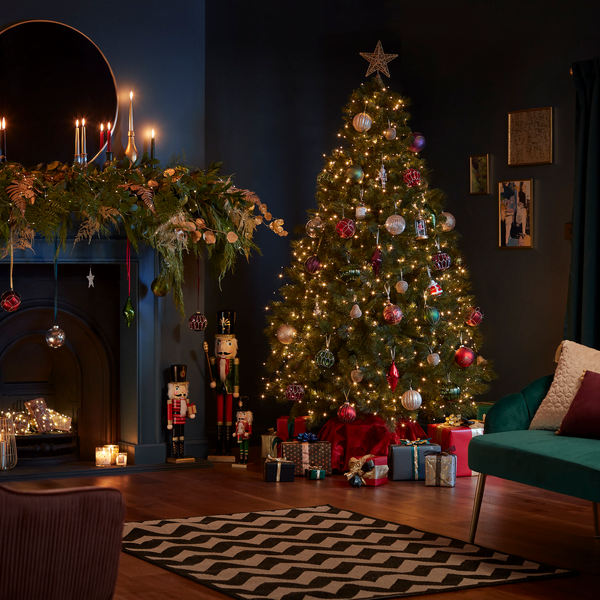 Dare I say any more about how amazing that fireplace garland is? wow!

Matalan
I'm loving the 'Evergreen' theme at Matalan this year. It's full of cues from nature, warm colours and feels incredibly up to date. It can easily be paired with other styles, which makes it easy to add different pieces to your Christmas decor collection.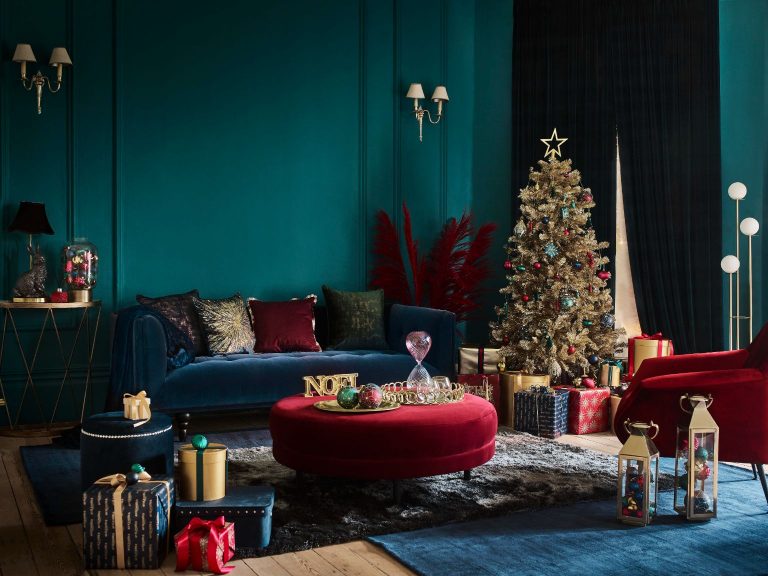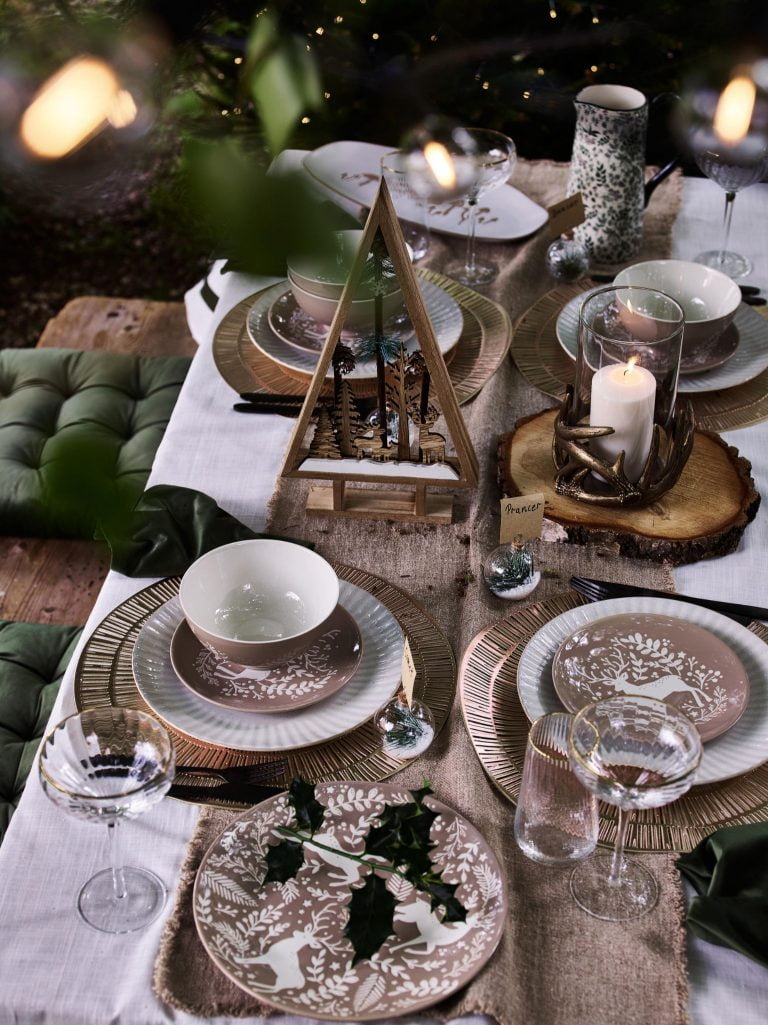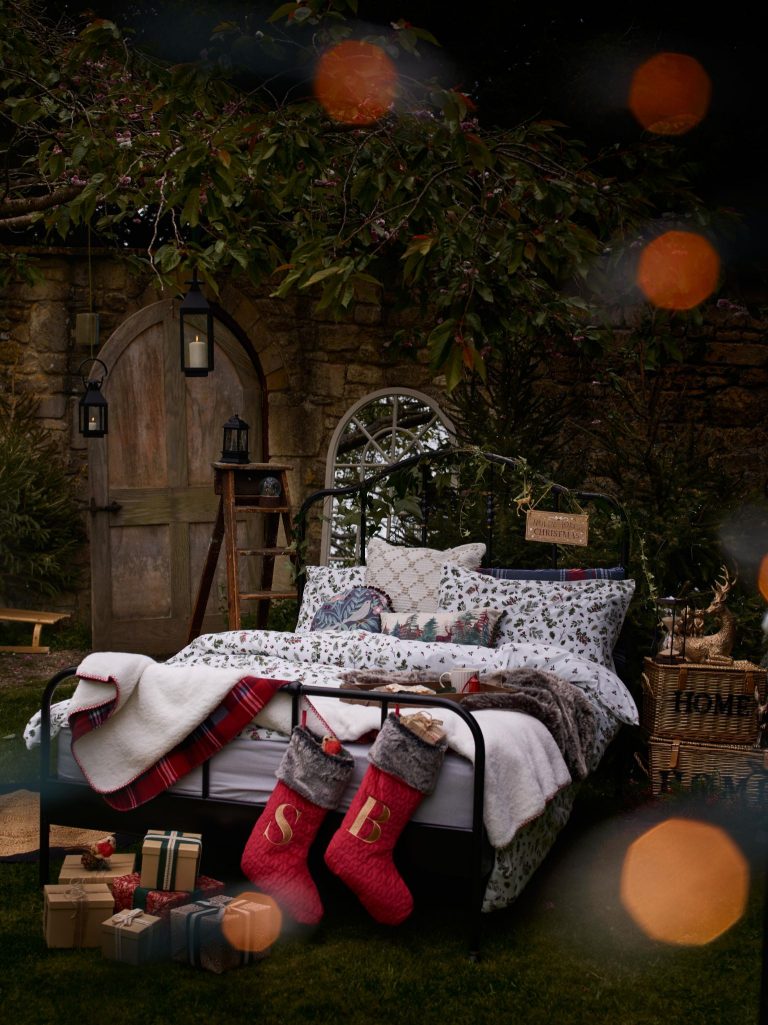 Now, this has to be the most festive bedroom I've seen. You could even keep the bedding on all winter long!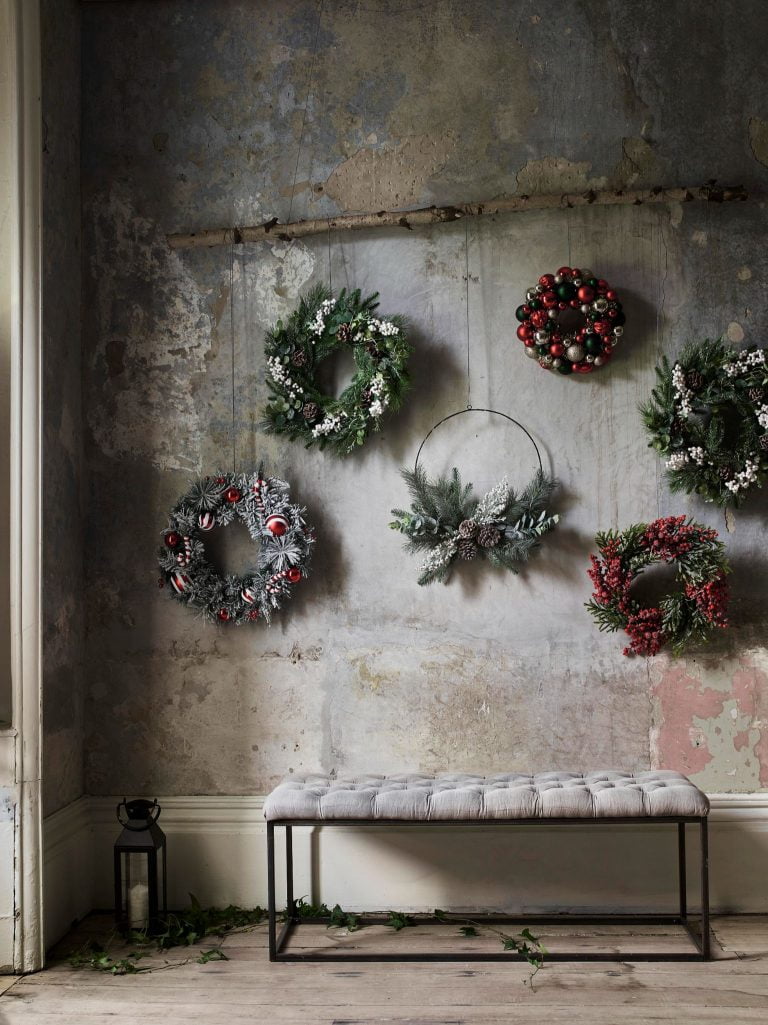 Next
This year, Next have a lovely selection of Christmas decorations. They're all very minimal and modern and I really like the look. As always, the Christmas fragrances are absolutely amazing. I can highly recommend the Christmas tree fragrance. It's by far my favourite!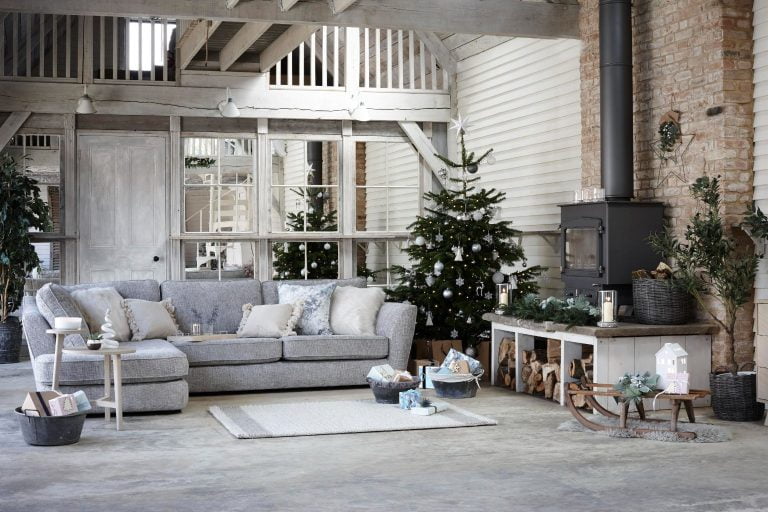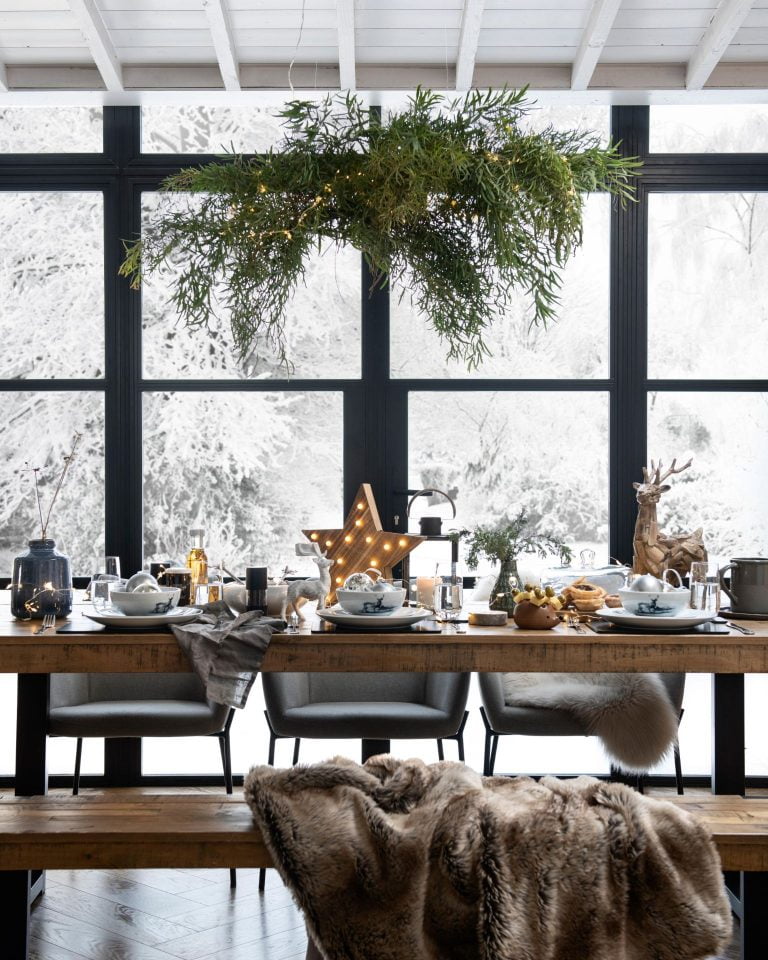 Next are well and truly ticking all my minimalist Scandinavian dreams 😍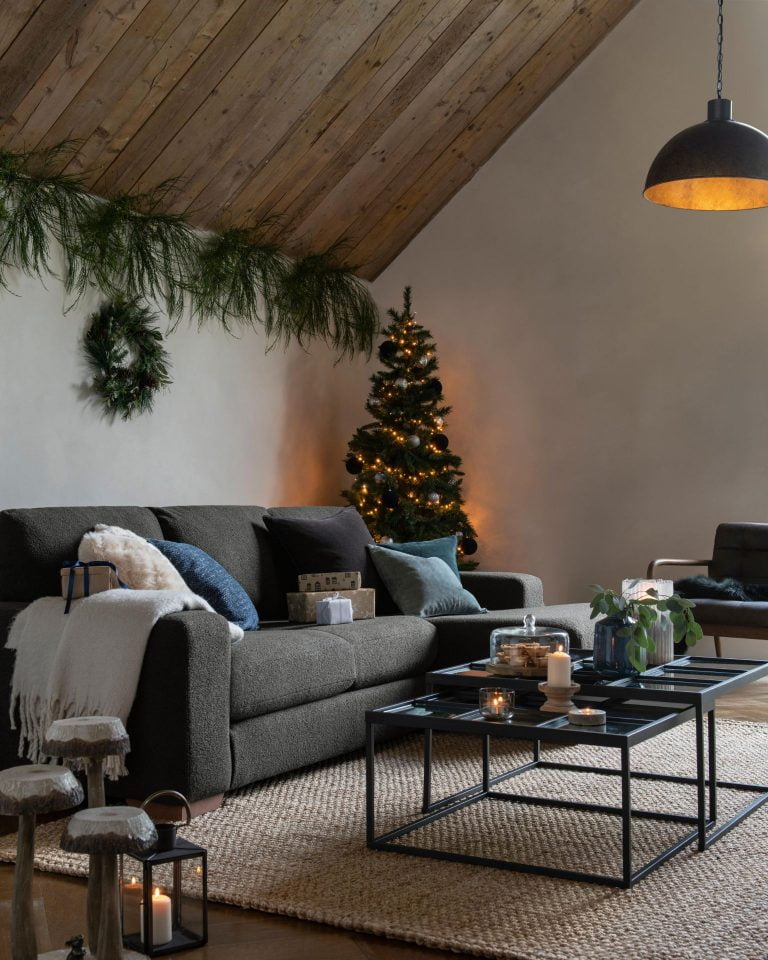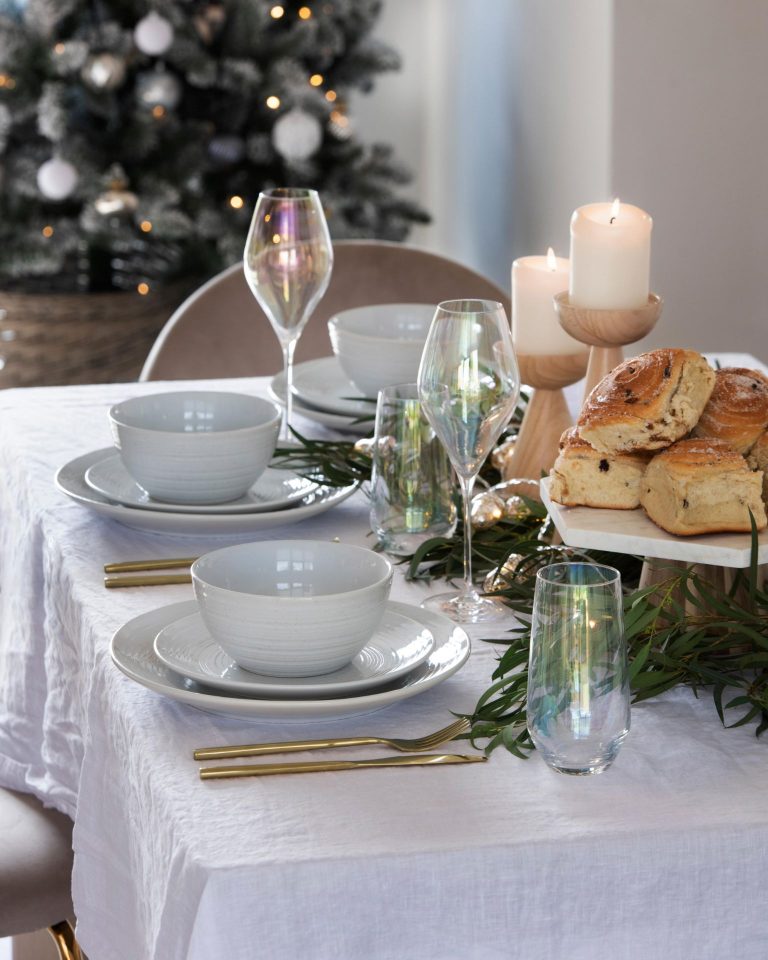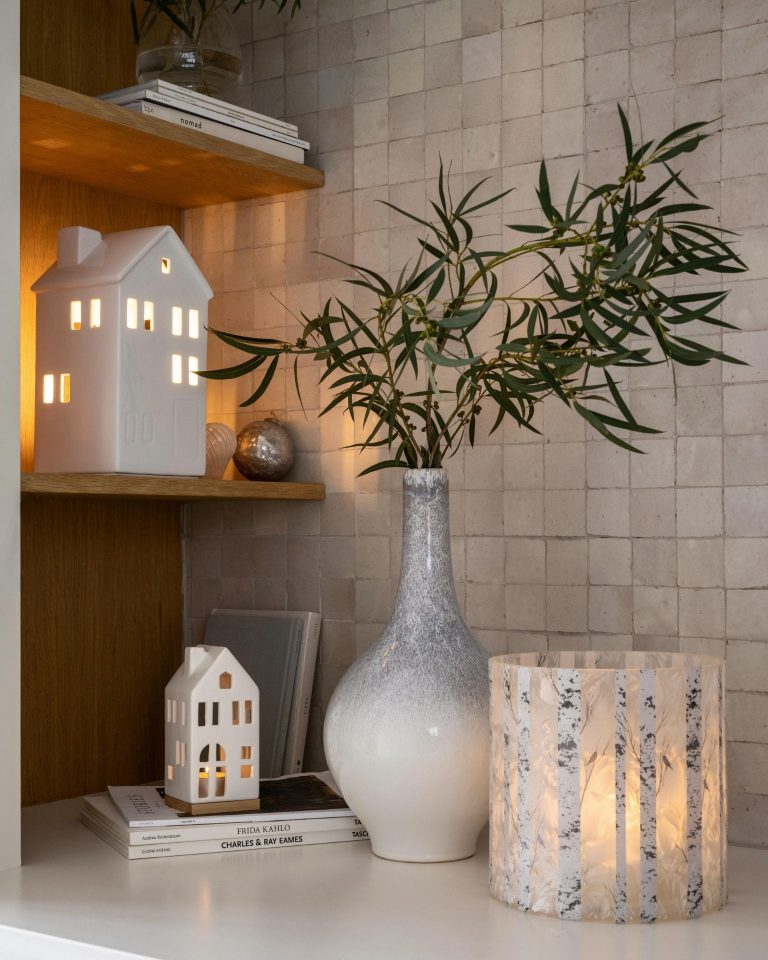 Simple festive touches in different rooms over Christmas is the way to go. A few baubles here, a little tealight house there and a bunch of greenery in a vase on a table. Love this look!

Wilko
Wilko was another brand I was lucky enough to have a sneak preview of their entire Christmas collection in September this year. The style is very much traditional colours but with a modern twist on the baubles etc. The wrapping paper is also so nice and I'll definitely be buying some.