We may only be in January, but I am so excited to introduce you to the Spring/Summer 2019 collections from Tesco Home and Fox & Ivy. This year, we have seen a big change with the core Tesco Home collection which we love. As always, Fox & Ivy is oozing sophistication and is pure luxury!
One of our most popular posts over the past few months has been Tesco's Autumn/Winter 2018 homeware, which is beautiful and there are so many must-have pieces from those collections. However, with the new Spring/Summer collections this year, they've just got even better!
Both collections from Tesco Home and Fox & Ivy will be launching in-store in March 2019. We already know what we're going to be adding to our shopping list! Which is your favourite?
Ready for Autumn/Winter? Click here to discover the NEW AW19 collections from Tesco Home and Fox & Ivy. Soft blankets, twinkling candles and cosy bedding perfect for the new season.
Tesco Spring/Summer 2019 Home
This year, Tesco has slimmed down their core range of homeware and are focusing on one style. When we saw this style a few weeks ago, we were very surprised at how affordable yet so well made everything was. Without a doubt, some pieces from this collection will be ending up in your trolley during your weekly shopping visit! With pieces from £1, you won't blow the budget!
The collection features an on-trend Scandinavian style with muted colours which can be easily implemented into any home. All the pieces in this collection are affordable and will look great when mixed and matched with your current home accessories. Designs include geo patterns, stripes, fauna prints and checks.
"This season, we breathe new life into favourite accessories with a subtle palette of grey-tinged pastels, silver and chrome. Texture and finish are key, so we've included reactive glazes, tufted cushions and woodgrains to bring each piece to life. By keeping the colours minimal, they work beautifully when layered up to create a welcoming yet modern home." – Steven Rowe, Head of Design.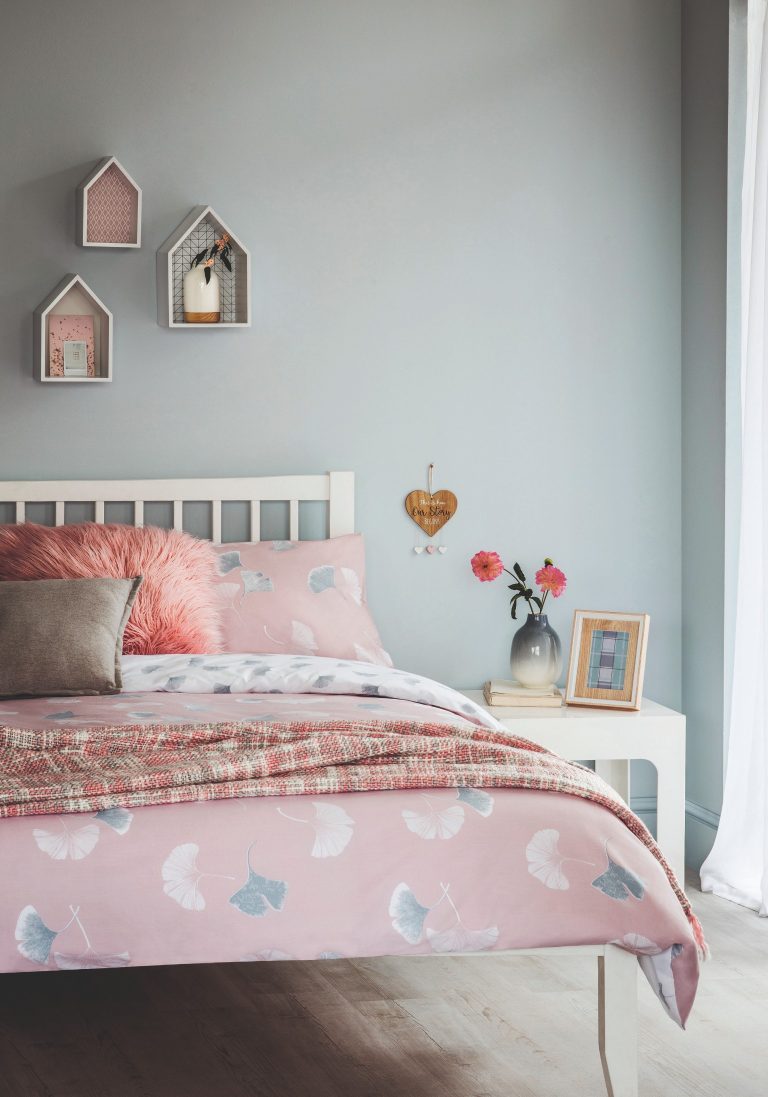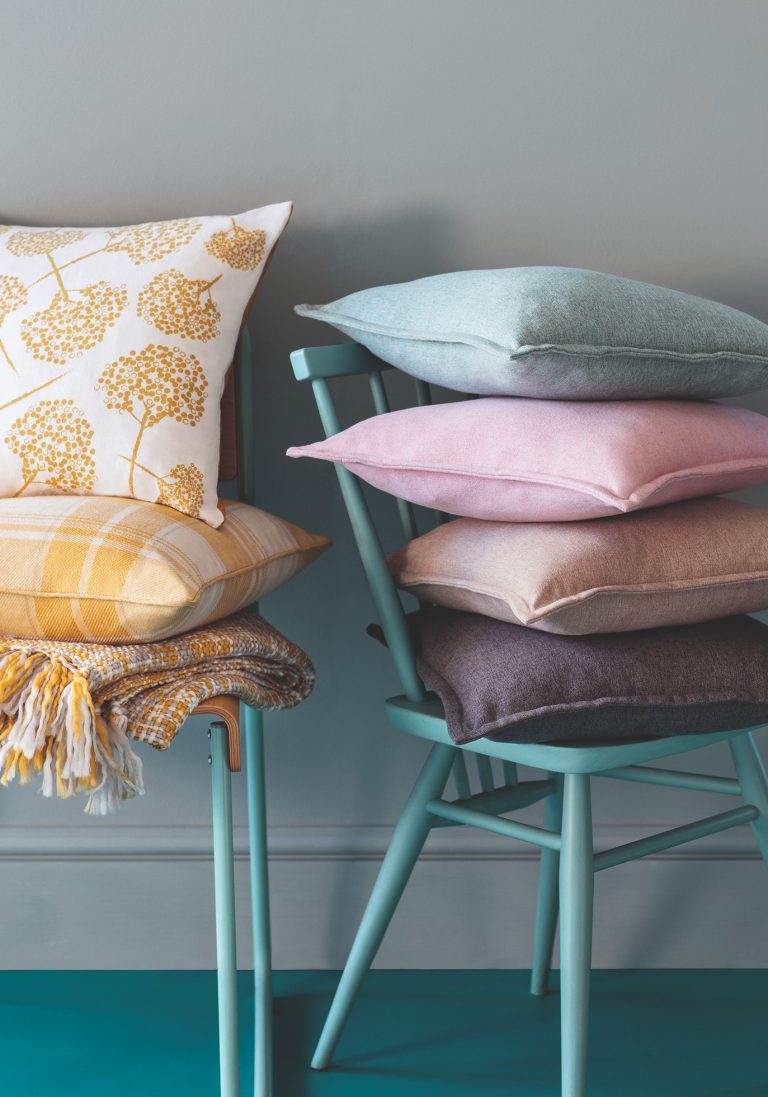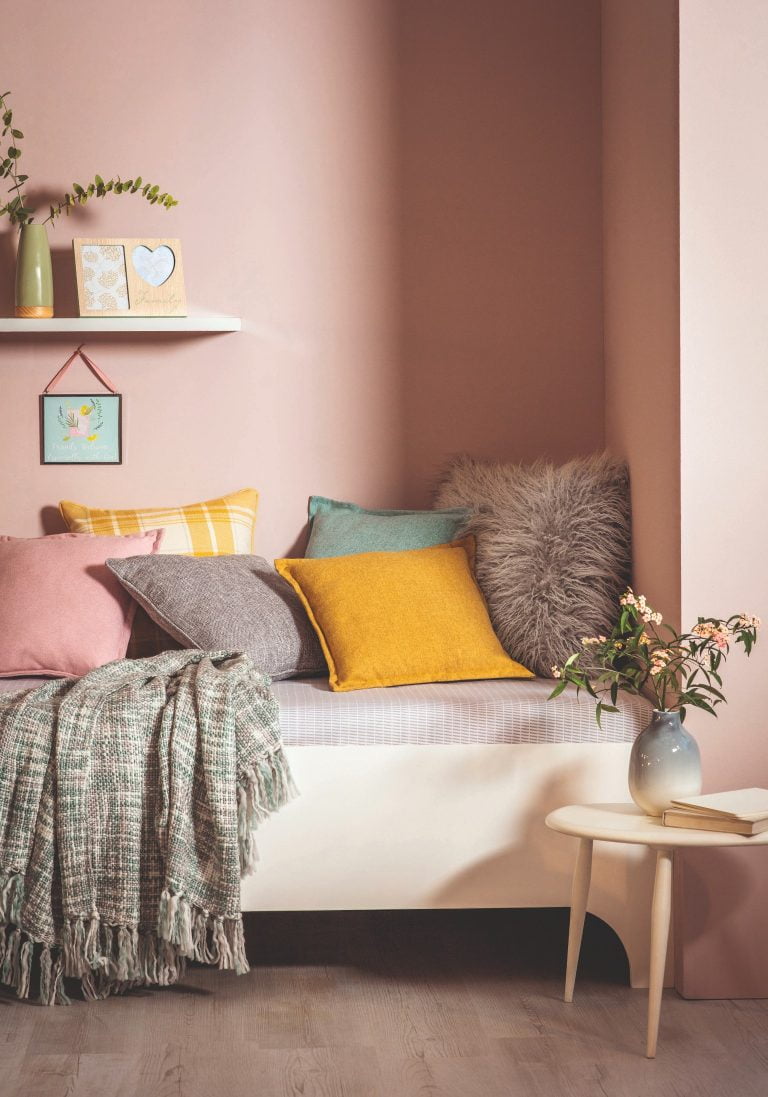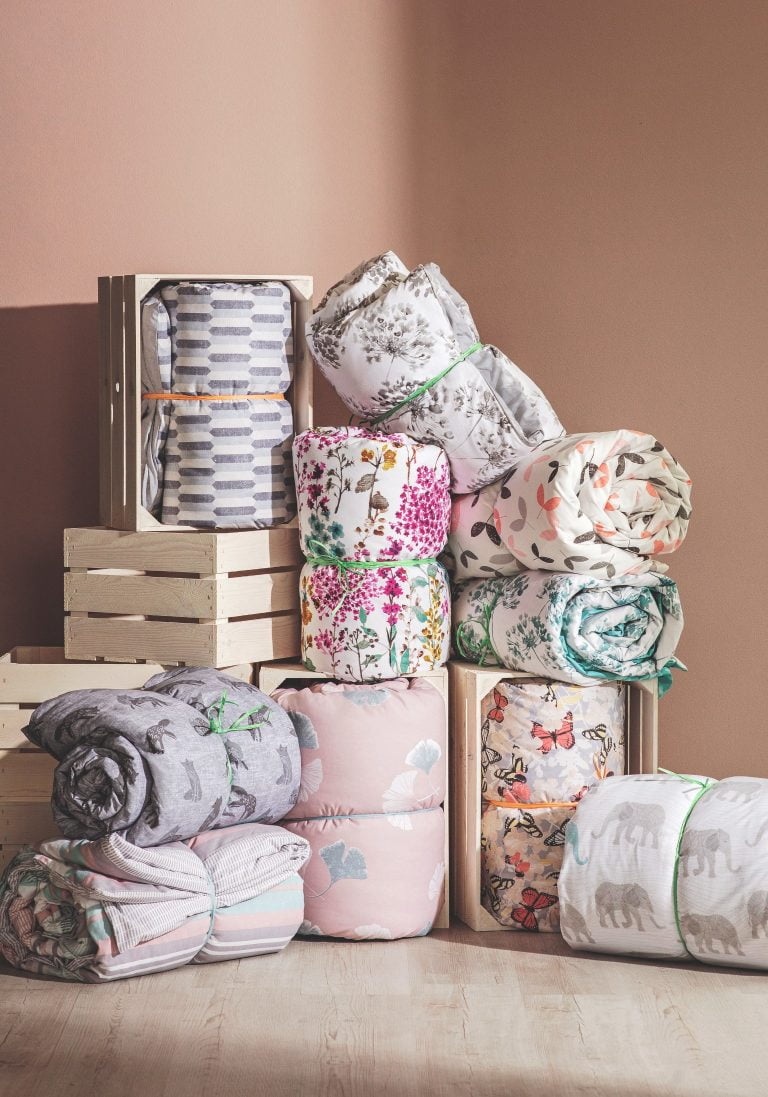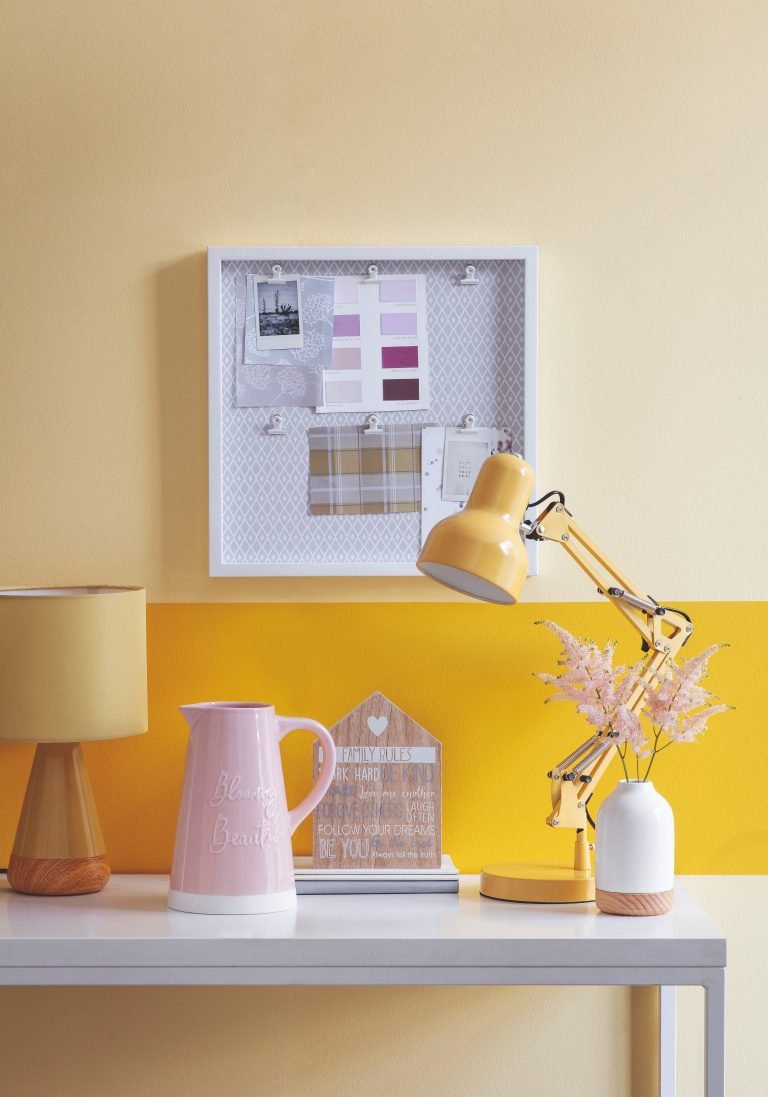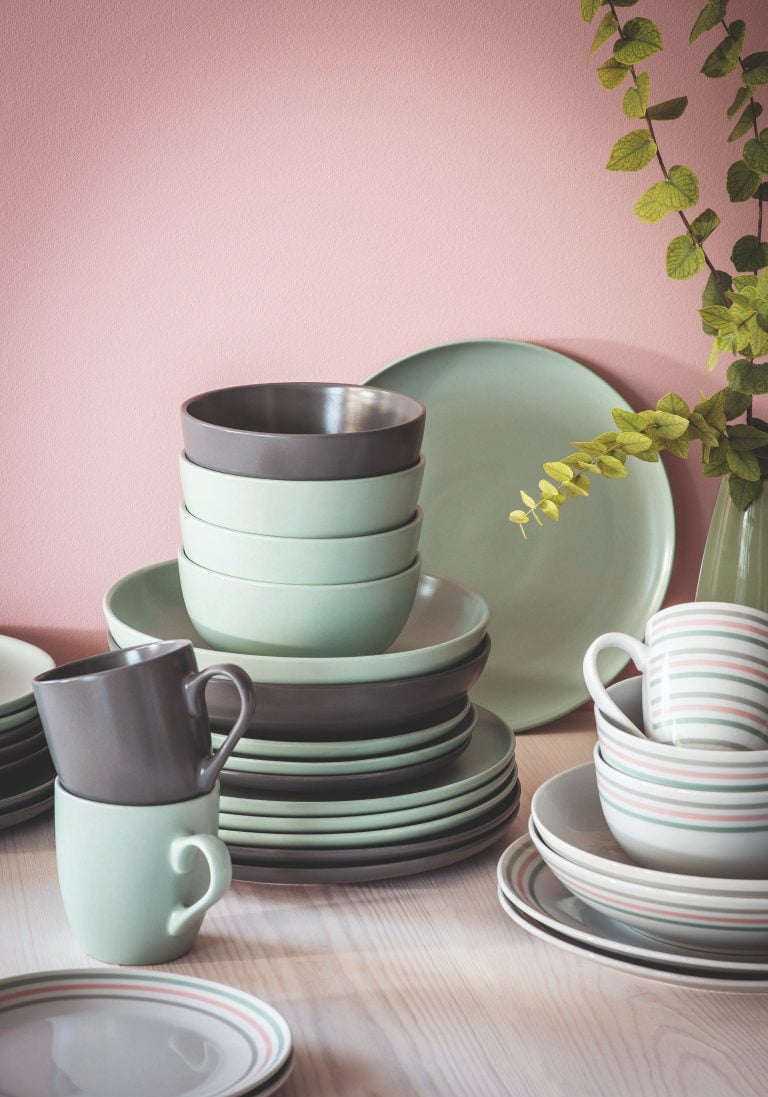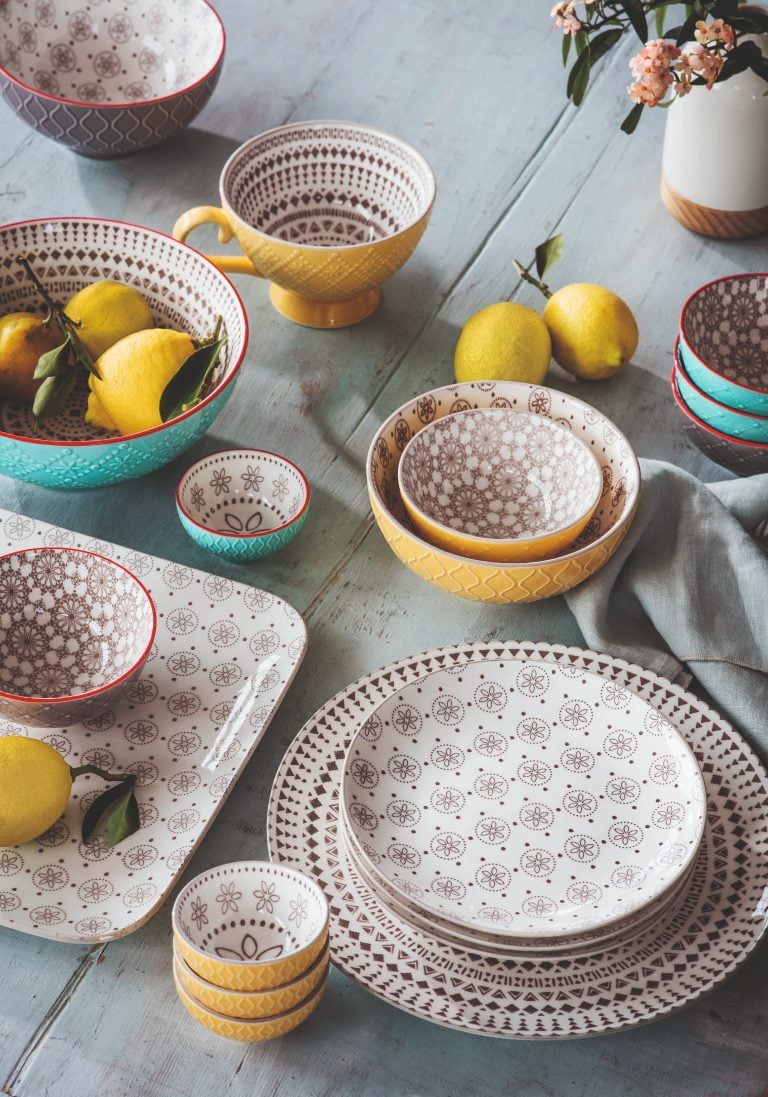 Fox & Ivy Spring/Summer 2019
Every season, Fox & Ivy showcase some of the most elegant and luxurious homeware but at an affordable price. This season is without a doubt, one of my favourites! From the lovely dinnerware to the soft cushions and blankets, there's something for every home in this collection.
The refined country style is echoed throughout all the pieces in this collection with muted tones and dramatic hues. Some of the stand-out pieces for Laura and I include the Arno dining collection and the super soft cushions. You must check out the chunky knit cushion!
"In Fox & Ivy, the focus is on the artisan, with watercolour illustrations, chunky weaves and hand-painted decals elevating the finer details. It's finished with flashes of matt and shine lustre, alongside a colour palette that's decadent while remaining light, fresh and floral for the season." – Steven Rowe, Head of Design.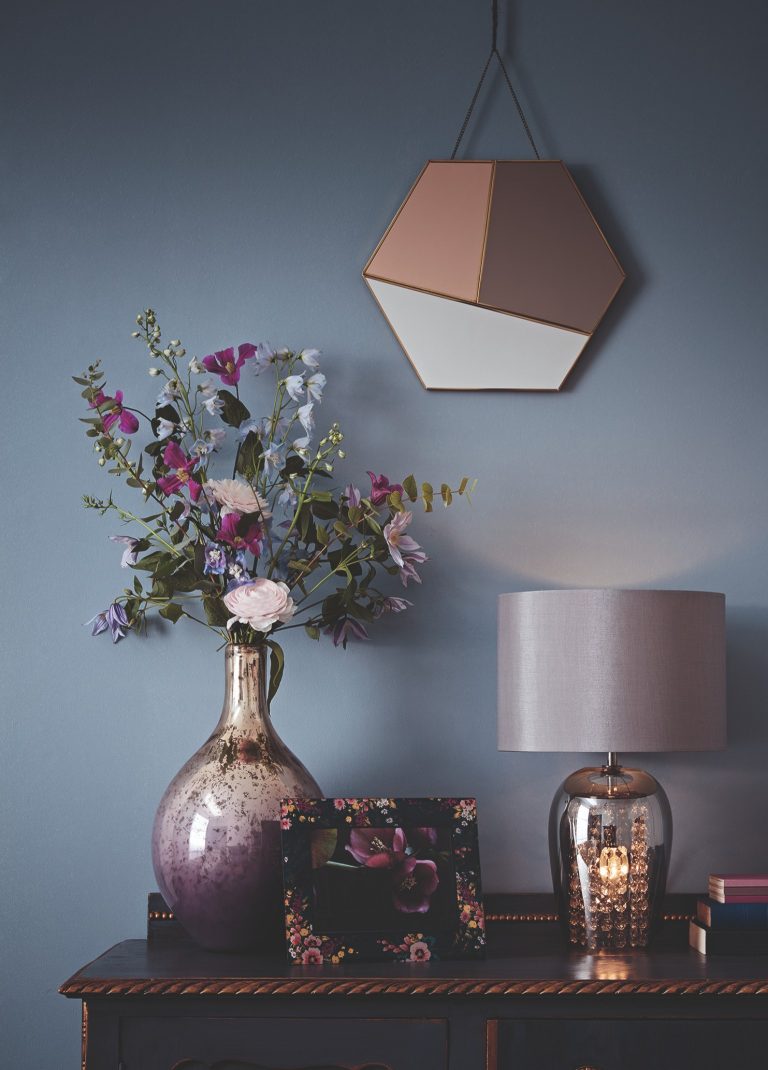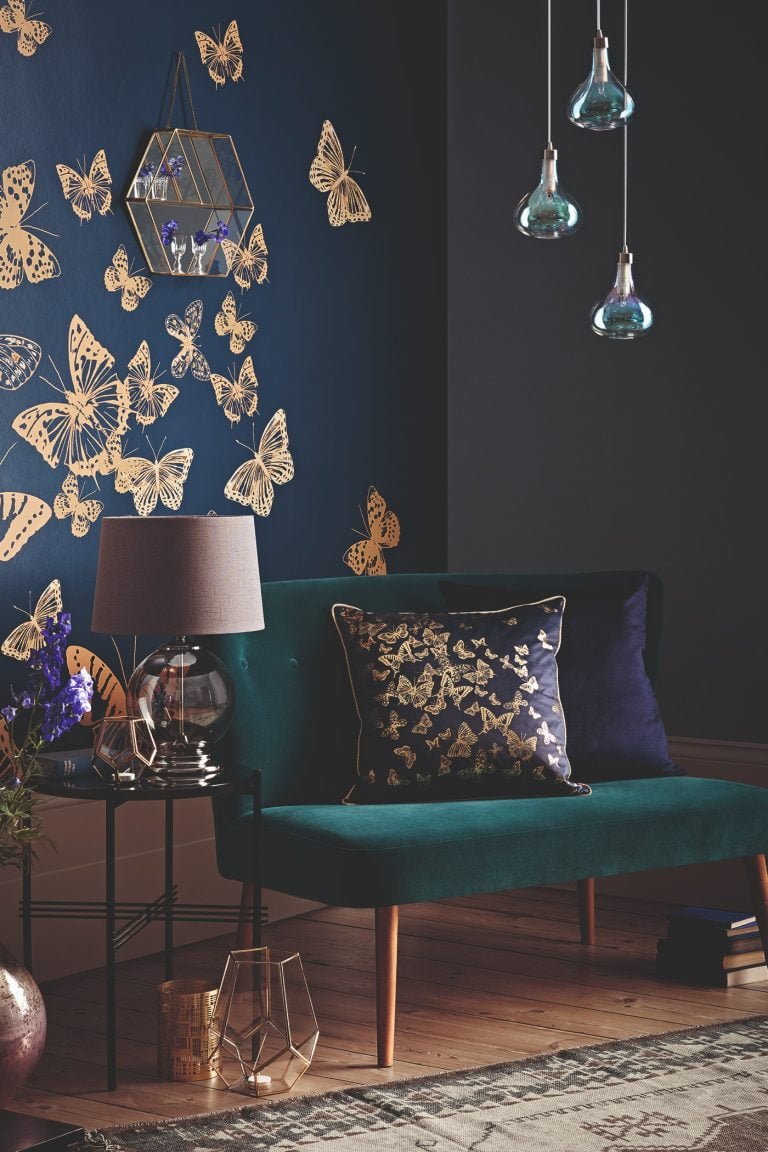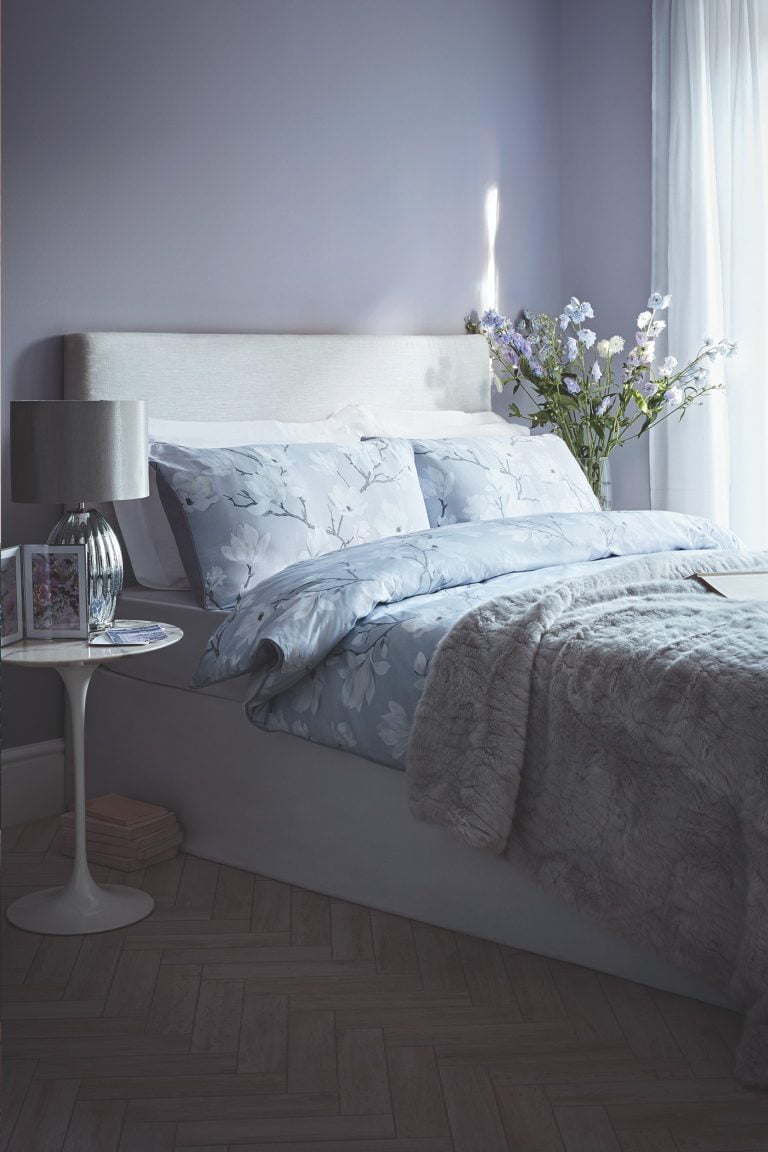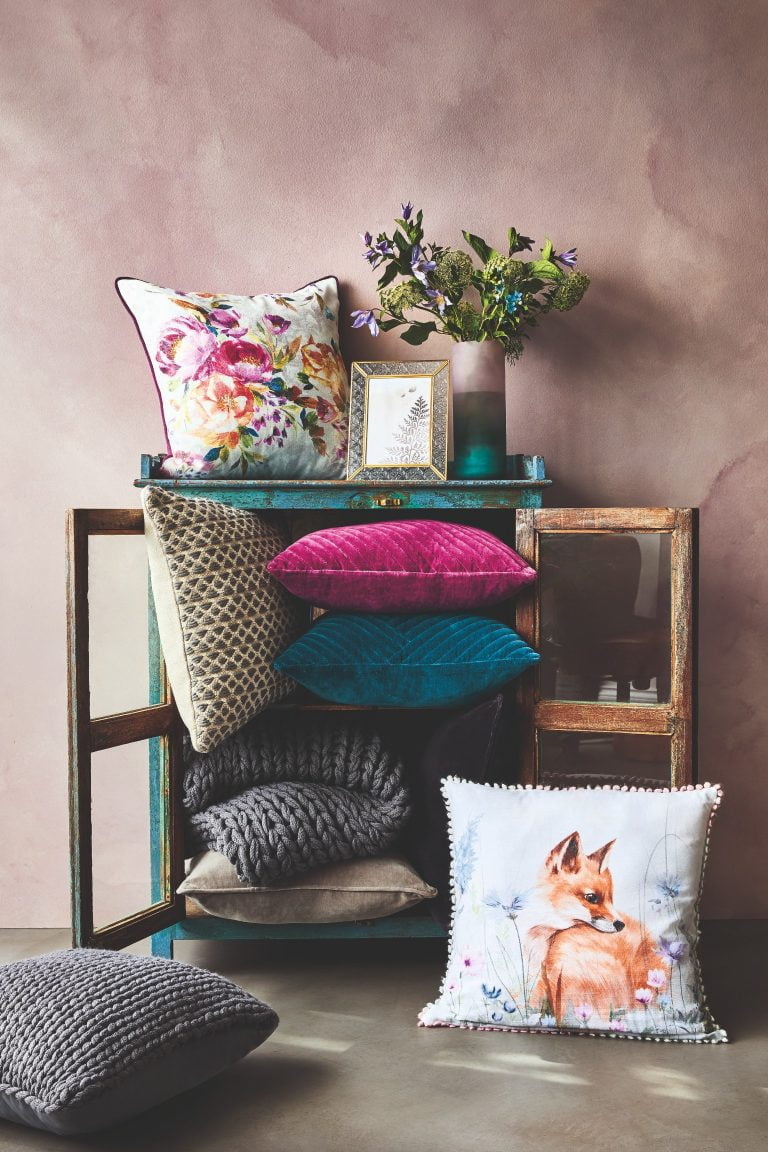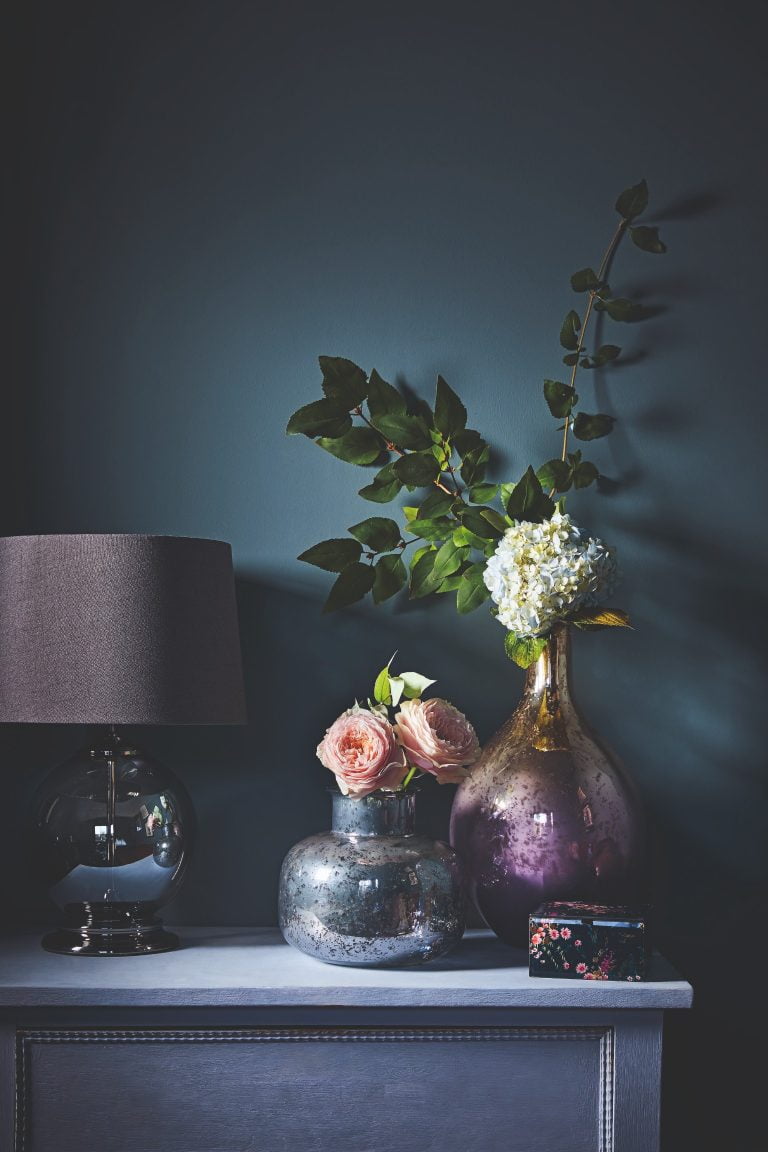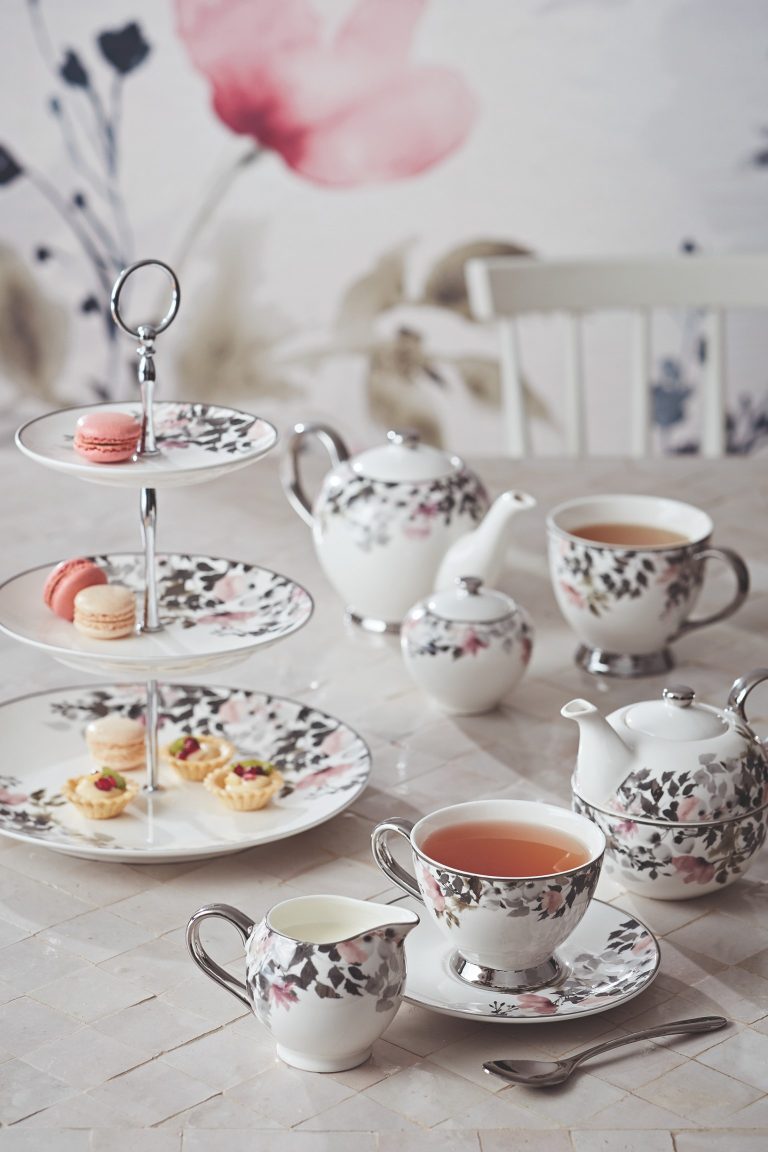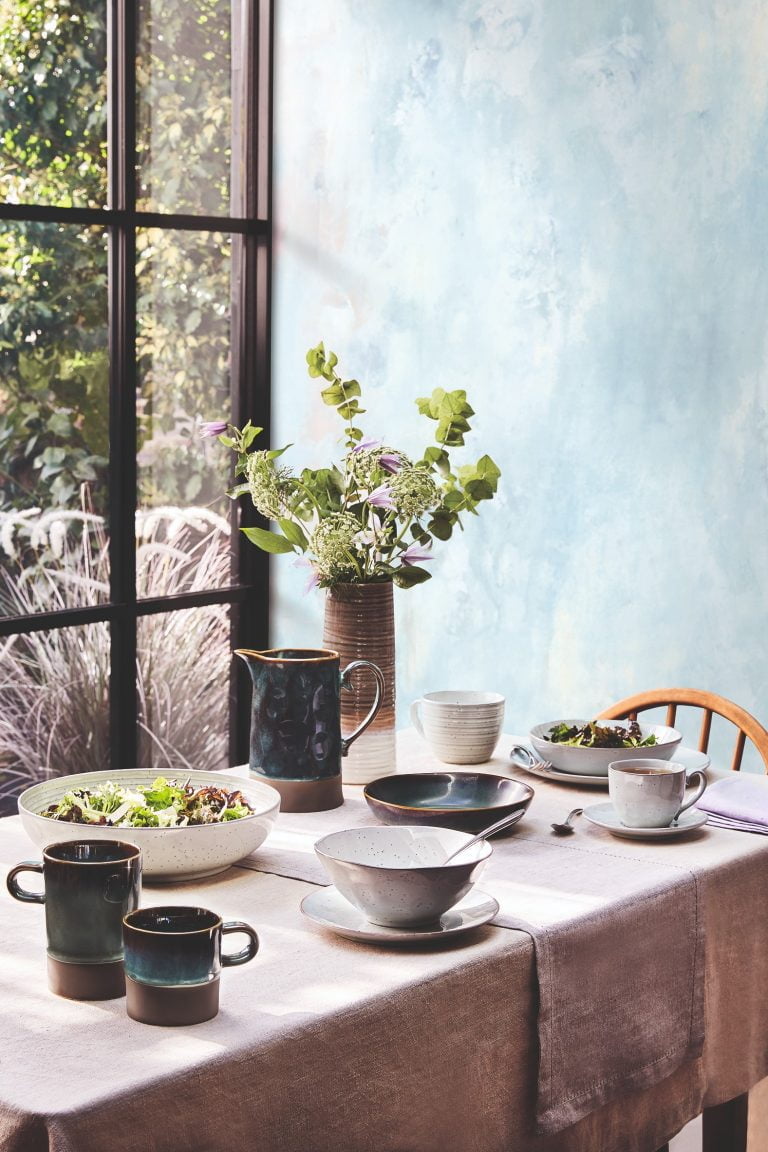 What are your favourites from the Spring/Summer 2019 collections? Let us know in the comments below!
Tesco Home and Fox & Ivy will be available in-store from March 2019. For further information and to find your local store, visit tesco.com