Halloween has officially arrived and I could not be more excited! Growing up Halloween was always a big deal. The house was decorated, pumpkins were carved and on Halloween evening we would have friends and family round for dinner and the children would go out trick or treating. It has been a tradition that I have carried on over into my adult life and now take part in with my own family.
I usually tend to go a bit over the top and the house ends up covered in cobwebs and fake spiders. This year I have dialled it down a touch and made the house still spooky but a bit more grown up. The decorations used are bits and pieces I have collected over the years so may not be available now. I would recommend your local supermarkets, they have some lovely pieces that will stand the test of time!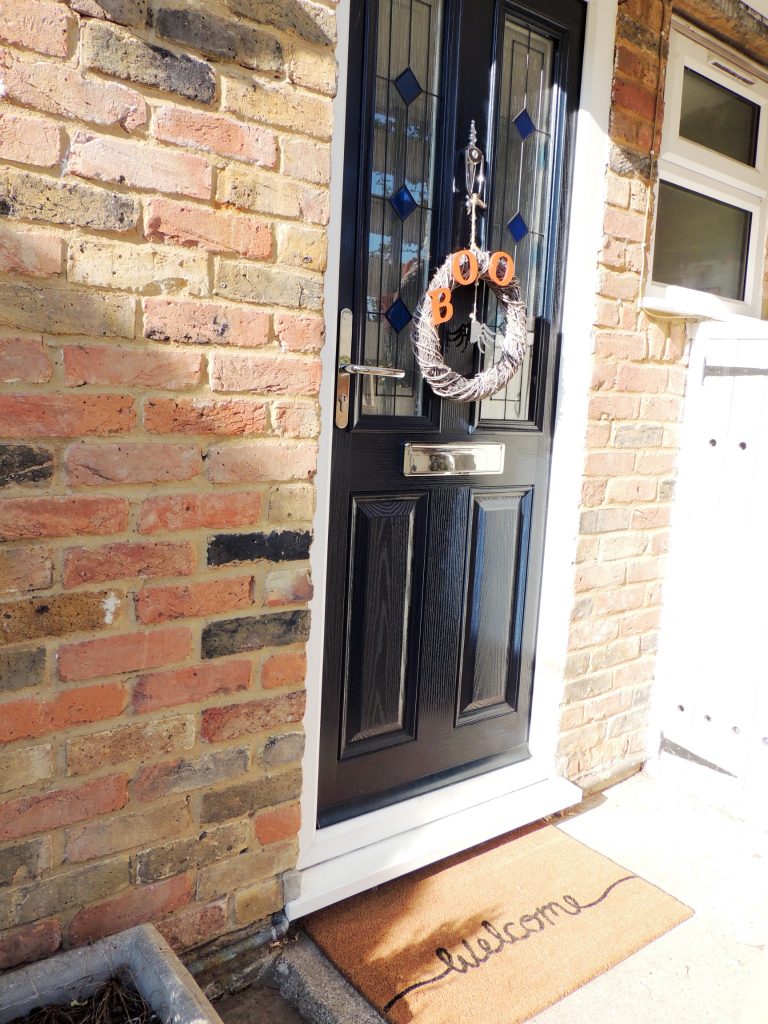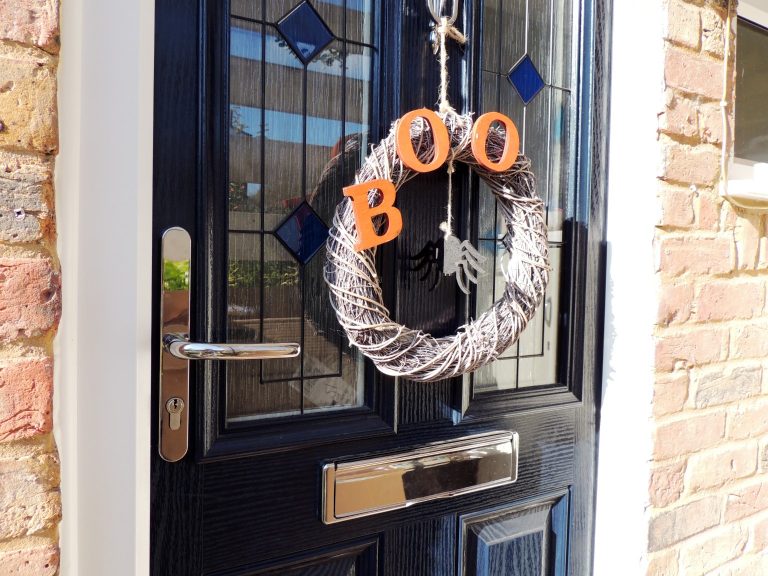 The front door is an important factor of Halloween decoration as it lets the neighbourhood and local children know that you enjoy Halloween and are happy for them to trick or treat at your door. I have been loving wreaths this year and hadn't got around to buying myself an autumnal one so, when I saw this one in Waitrose, I just knew it had to come home with me. This is obviously a timeless piece that I am going to be able to pull out for many years to come and at £8 it was such a bargain! I have now added the classic of pumpkins at the front door too and a sign in the kitchen window that says 'trick or treat' just to encourage people to come and get some sweets!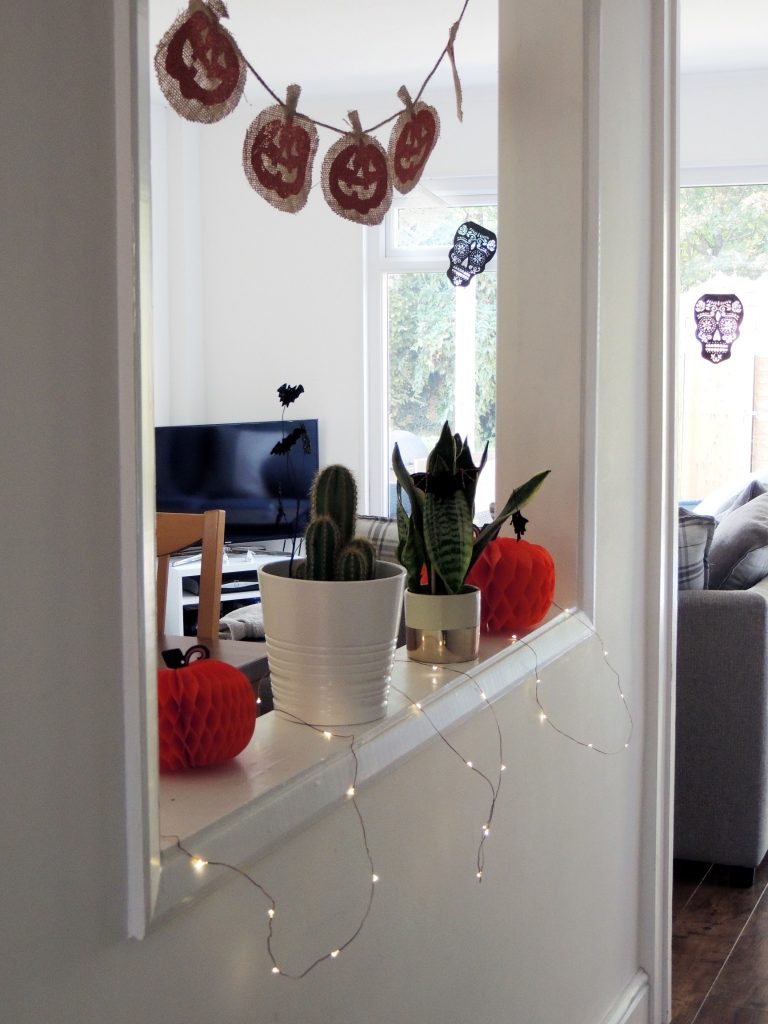 Both of these buntings I purchased from Asda last year and I am sure they would have something similar. The plants stay all year round but to give them a spooky feel I have added some dangling spiders and bats. The pumpkins that you see were also from Asda and are paper. I was a bit hesitant when I brought them thinking that they might not look very good as they are very cheap but I actually have been very impressed with them.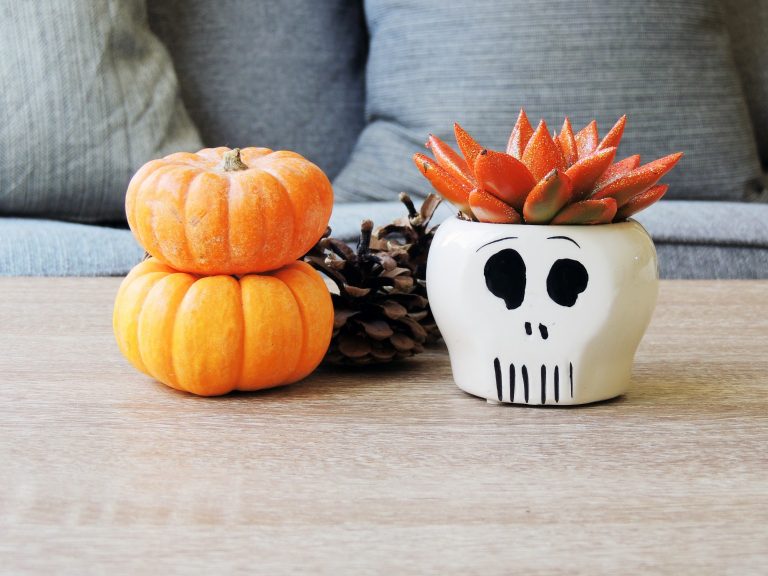 I spotted this orange cactus skeleton fella' in my local Tesco a week or so ago and at just £4 I couldn't resist. The also had a white cactus one and a green cactus one but I liked the contrast of the white and orange and thought it would go well with the rest of my collection. These little munchkin pumpkins that you can pick up in most local supermarkets are a lovely way of bringing autumnal/Halloween decorations subtly into the home if skeletons are not really your thing.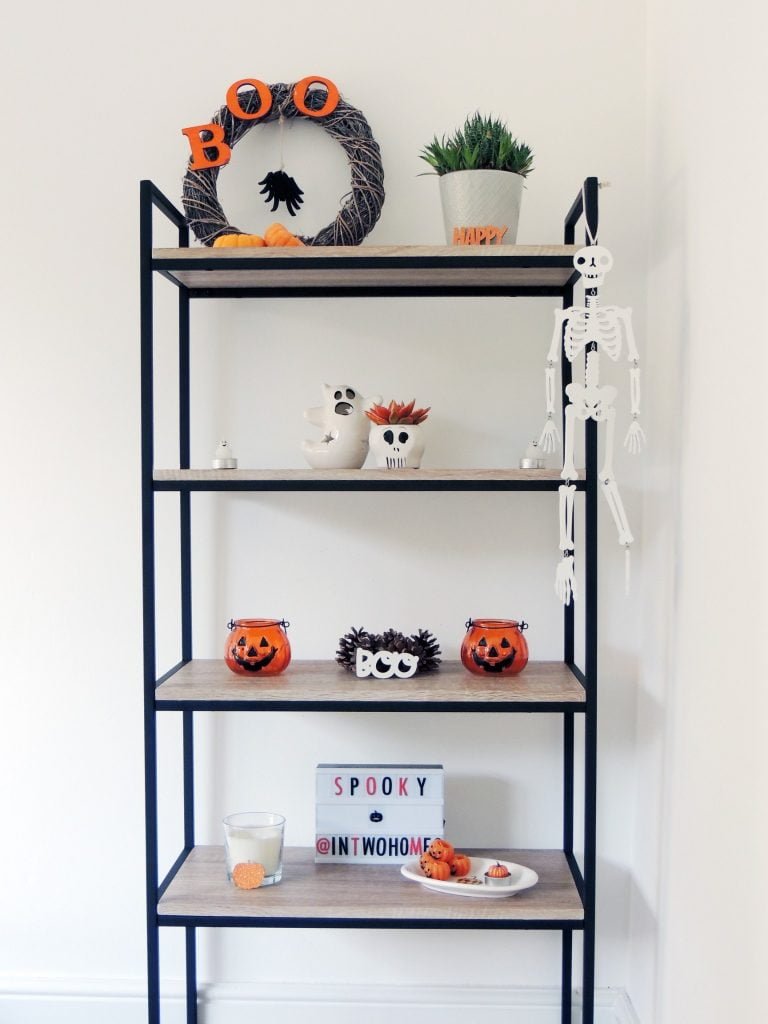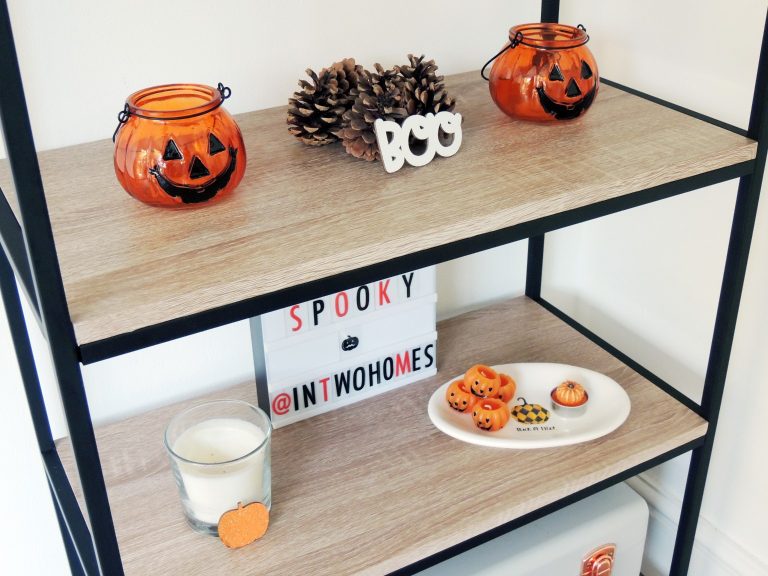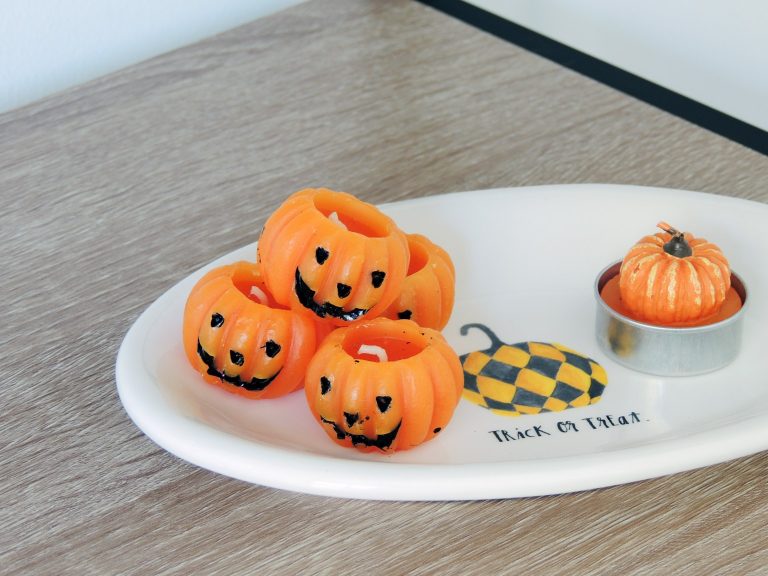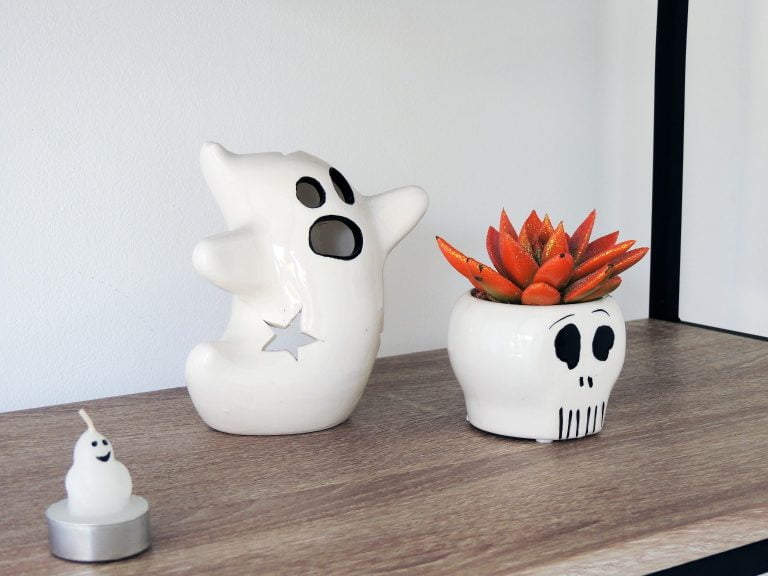 I can't tell you how happy I am with how the shelves turned out. These are new shelves that I brought recently from Very with a matching coffee table for my living room. It was so fun styling them up for Halloween and can't wait to see what I can do with them for other holidays and seasons. The shelves themselves were very affordable, especially as everything else I could find in this style seemed to be so expensive and the overall effect and look of them are amazing, much better than I was expecting.
I hope this has given you some inspiration in ways that you can add a little spookiness to your home and I hope you have a wonderful Halloween!