Today we're talking about tea, yes that essential drink many of us need to get through the day. Over the summer, Laura and I have been busy reviewing some loose leaf teas and teaware from Adagio Teas. Both hot and cold, tea is the ultimate drink to quench your thirst.
With so many different flavours of tea, it can be used as a staple drink at many gatherings or when you fancy some R&R. For gatherings with friends, a large pitcher of iced tea is perfect. Ideal for barbeques in the summer or even a refreshing drink at Christmas parties. There are so many different flavours to suit the mood!

Adagio Teas very kindly sent us some tea samples and teaware to try. A huge box arrived with so many different varieties of tea to delight our taste buds. From chai to jasmine teas and classic iced teas to elegant earl grey. So many choices for all different occasions.
When it comes to the hot tea blends, well, the flavours are endless! My personal favourite tea for this time of the year is Chai as it goes hand-in-hand with autumn. I've fallen in love with Spiced Apple Chai which is described as "The timeless duo of apple and spice combine for a juicy, naturally sweet and bright cup". It is absolutely delicious! For something a little different, the Masala Chai is so good!
For gatherings with friends this autumn/winter, the selection of Premium Teas from China is an excellent choice to warm up from being outside. Choose from Yunnan Gold, Golden Spring, Keemun Rhapsody and Pu Ere Poe. These black teas all have different flavour combinations such as dark chocolate, black pepper and blackcurrant. Serve this up with some pastries or sweet goods and your friends will love it.

Alongside the delicious tea, we were thrilled to try out some teaware. The minimalist Glass Pitcher is simple and refined and looks great when serving iced tea. Paired with the little Tea Glasses and you've got a complete set which looks smart. This just looks so good served on a tray!
If you're searching for a gift for a tea-lover or simply a gift for yourself, the Glass Mug & Infuser is fantastic. Simply pop your chosen loose leaf tea in the infuser and fill the glass with fresh hot water. Pop the glass lid on top and leave for a few minutes to brew and then remove the lid and infuser. The tea not only tastes good but looks great in a glass. Enjoy an individual mug of tea whenever you like!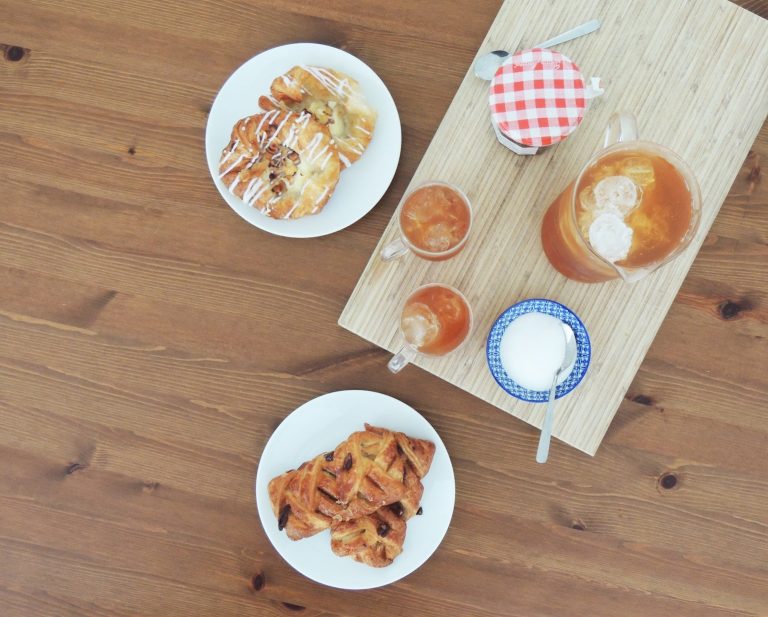 Want to try loose leaf tea but don't have much space for extra mugs, teapots etc? The Paper Tea Filters are an ideal way to enjoy the delicate flavour of loose leaf tea using your current mugs or teapots. The bags are excellent for filling with loose leaf tea and big enough to use in a teapot or even just a mug. Made using taste-neutral wood and hemp fibres, simply place your loose leaf tea inside and let it brew. Once used, pop the tea bag into your food waste bin.
We are extremely impressed with the quality and selection of teaware and tea blends Adagio Teas offer. The huge choice can be quite overwhelming to start with, so begin with your favourite kind of tea leaf and choose the flavours from there. They also offer tea bag gift sets – ideal for Christmas!