Wow, what a month May was. We finally got some lovely weather, had two bank holidays and finished it off with some amazing thunderstorms. Last month saw us being very busy with lots of AW18 press events – a round up of the Dunelm event and George at Asda event are up for you to take a sneak peek at! It's quite hard to believe that we are already halfway through the year already.
I'm keeping it short and sweet for this month's favourites, as always I hope you find something you like!

This right here is everything I want in a room. I dream of one day being able to have a house with big floor to ceiling windows and a nice landscape to look out over. This sofa would be the perfect place to lounge and take that view in. This is actually from a French Connection range for DFS called Hoxton and I have to say it is a beautiful design. I love the design of those side armrests with the strapping to the wood. I also really love the wood that they have gone for here, such a beautiful contrast with the grey.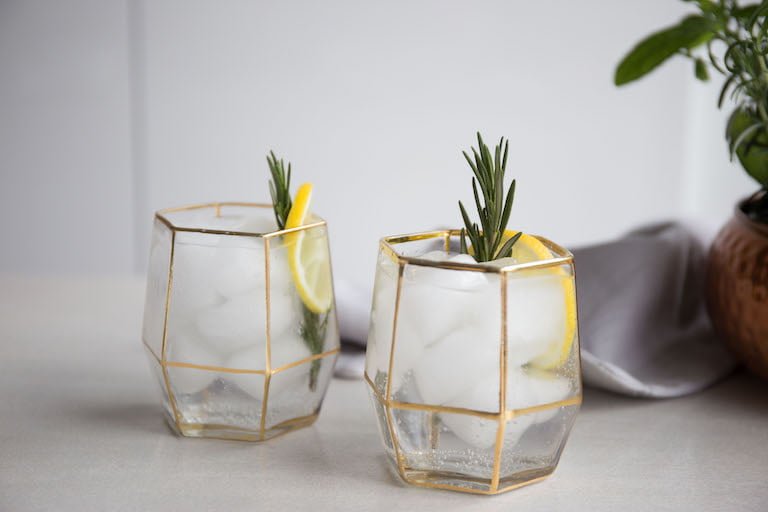 Nice weather means more BBQs and more BBQs means more cocktails! Who wouldn't be impressed with having this handed to them with something very alcoholic and tasty inside? It's hitting all the right trend goals – gold and geometric design. I have a bad habit of seeing new glasses and wanting to throw out everything I have to replace with new ones (this also applies to mug, plates and bowls). However, these would be a nice addition to any set you already have if you used them for special occasions!

I will happily admit that I don't think I have ever looked towards Matalan for homeware or furniture. Having spotted these I had a browse on the website and I am very impressed. Another high street brand bringing the right balance of style and affordability to the interior world, something we are very fond of here at In Two Homes.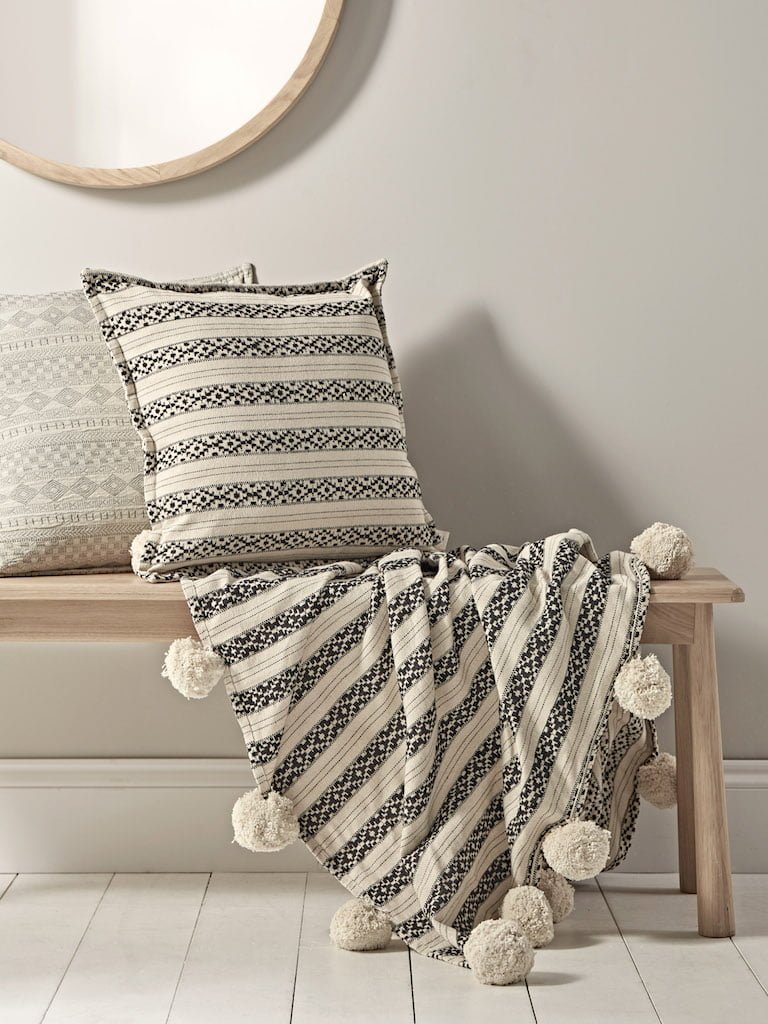 I'm sure I have mentioned before that my blanket collection is a little bit OOT but I just can't help falling in love with them. This one is absolutely beautiful – I love the pompoms and the design. If you haven't checked out Cox and Cox then you need too! Keep an eye out because I'm putting together a post soon showcasing their best pieces from their SS18 range.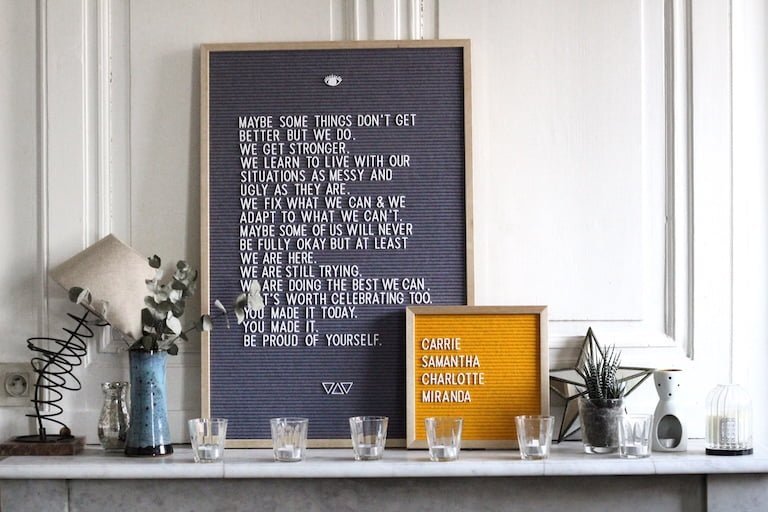 Letter boards have been very popular (especially in the Instagram world) and they really do make a space fun. The ones from Oil Olsen are a little bit of a refresh on the idea. They come with felt backing to add some texture and come in some very on-trend colours meaning you can branch out from the world of monochrome (only if you want to of course because, you know, monochrome is life).
And there it was, short and sweet as promised but hopefully containing some things that have caught your eye!
Until next time…