This is a very exciting post for myself and Ricky today as it is the first time that we are posting our own styled post! This shoot took place in my living room where I have a vacant fireplace that was once home to a wood burner (dreamy!). It's always been an awkward part of my living room and a difficult spot to style. With the Christmas/winter decorations officially out we thought it would be fun to come up with some fireplace styles that are easy to recreate in your home!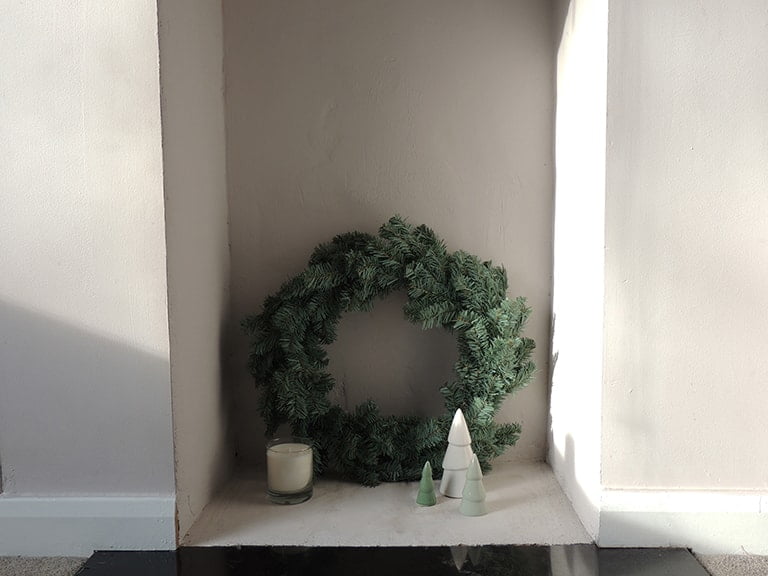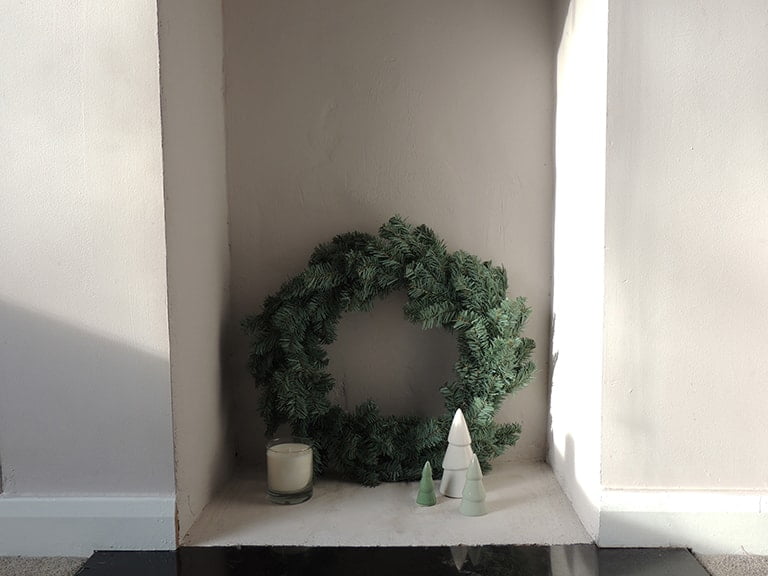 1. Modern minimalist winter
This was easily our favourite look of the day and came together so naturally and easily. The simplicity of the wreath next to the white candle was absolutely perfect and would completely suit a home that already enjoys a clean, minimalist style. And the mini trio of Nordic Christmas Trees from Sostrene Grene – a perfect nod to the holiday season without being too obvious.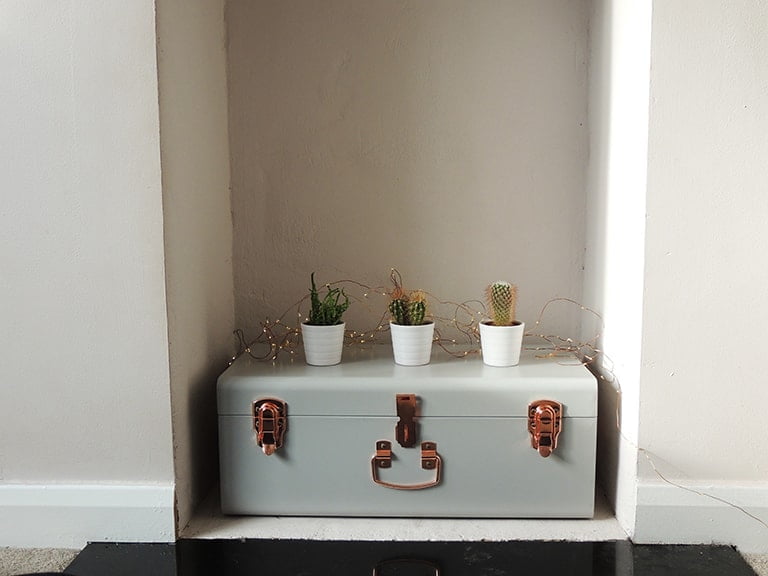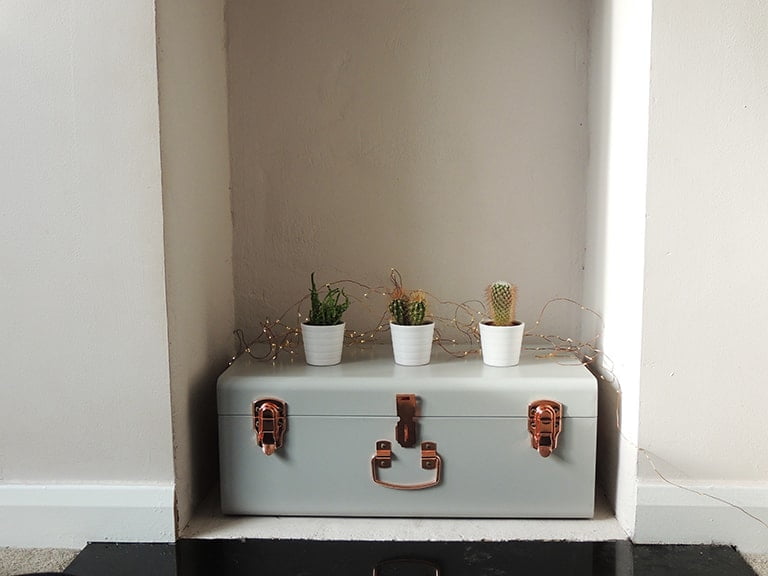 2. Copper & Cactus
For those that are not into decorating for the holiday, this could be an option for you! This trunk that was kindly gifted to us from Domu (also available on Amazon) has been an absolute game-changer in my living room. It actually comes as a two but with the other one being slightly larger, it doesn't fit so perfectly as this one does. The colour combo with the copper detailing is perfect and has instantly added some much-needed style to my living room. We loved how the plants and copper of the lights really pulled this look together!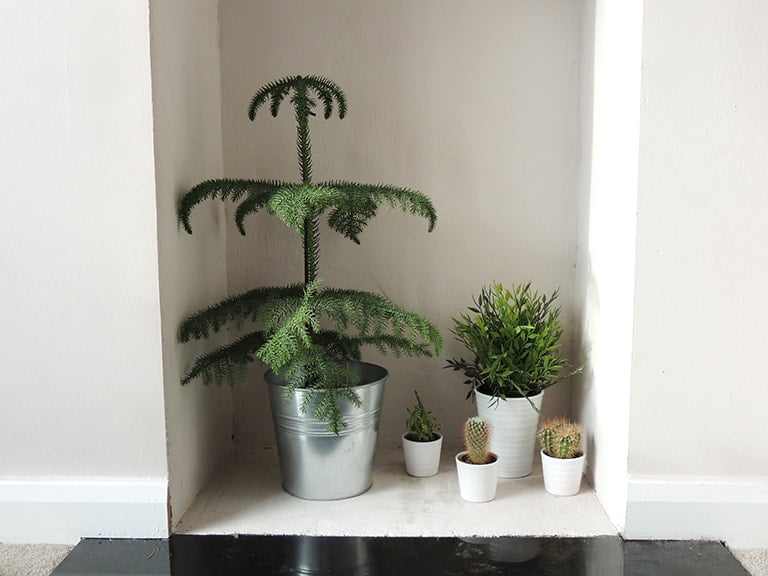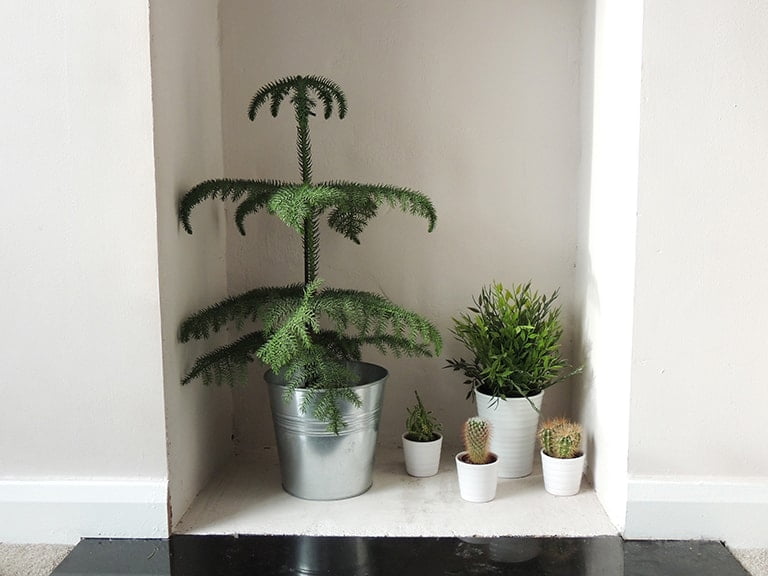 3. Winter Greens
Who says that greenery is just for those warm summer months? Don't stop at a Christmas tree this winter but use your already well-loved greenery to add to the plant vibes. We've used a Norfolk Island Pine, mini cacti and silver and white pots which look great! IKEA is one of our favourite spots for affordable and stylish plants and a great resource for fakes if keeping plants alive is just not your thing. This was another strong favourite of ours and a look I am seriously thinking of trying out after I put my current Christmas decorations away!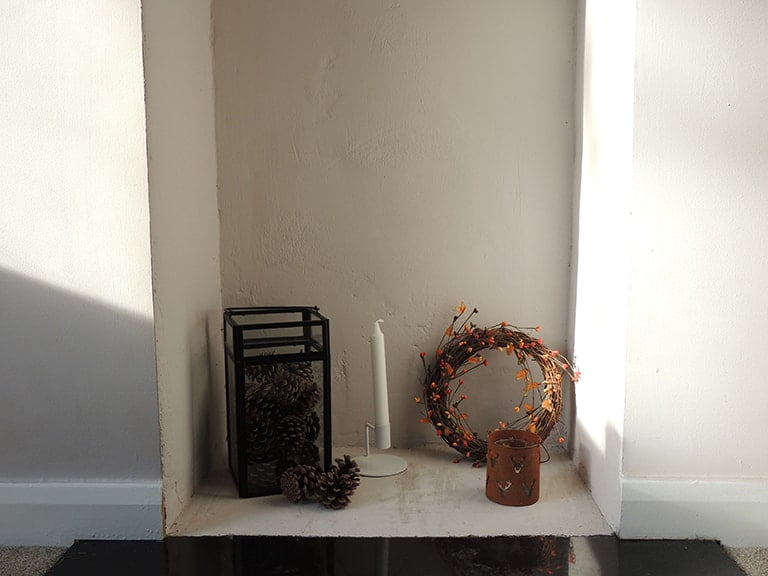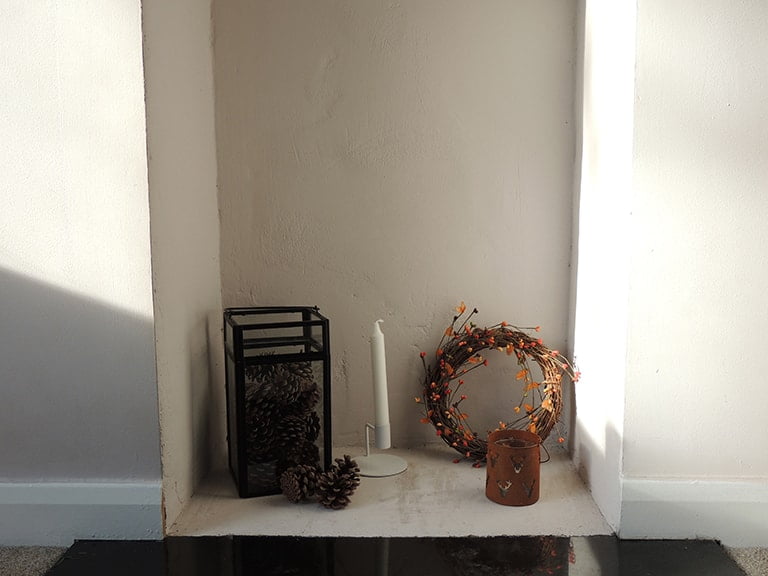 4. Winter Warmers
How wonderfully do these colours work together! The autumn wreath together with the pine cones in the hurricane lamp, really makes this a style that could be used as a transition from Autumn to Winter. This instantly makes me want to light some candles and get my winter blankets out!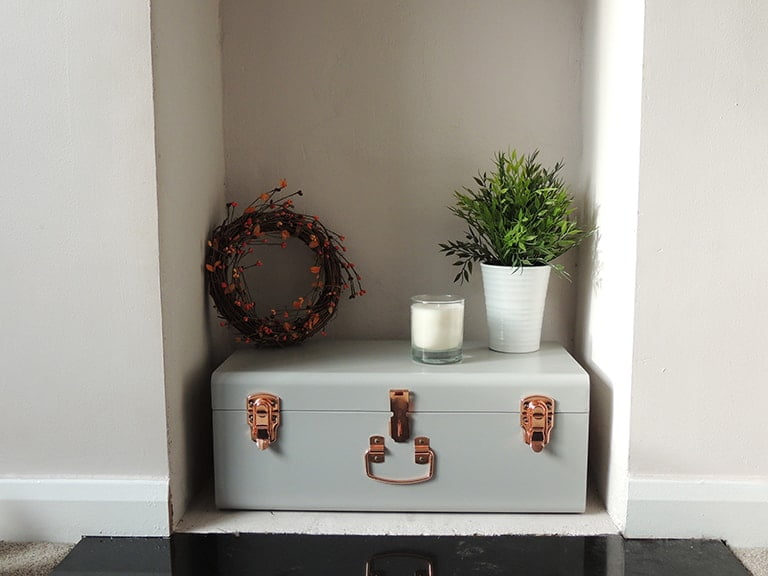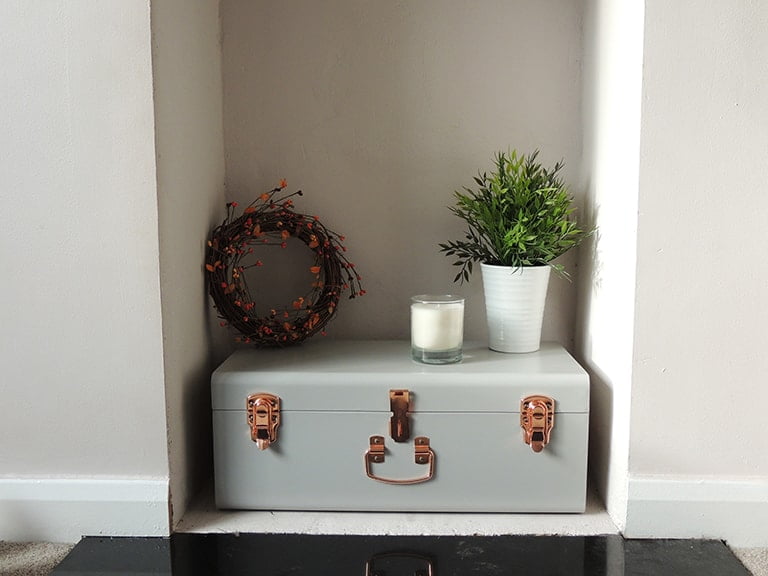 5. Understated Autumn
I really enjoyed this look with or without the Autumnal wreath and so I feel it would be another great one for those of you out there that don't like to change too much in your home for the seasons. This would be a wonderful way of adding a small touch to your home without completely changing the style of the room because, let's be honest, some of us don't have the time or the budget to have a style for every season!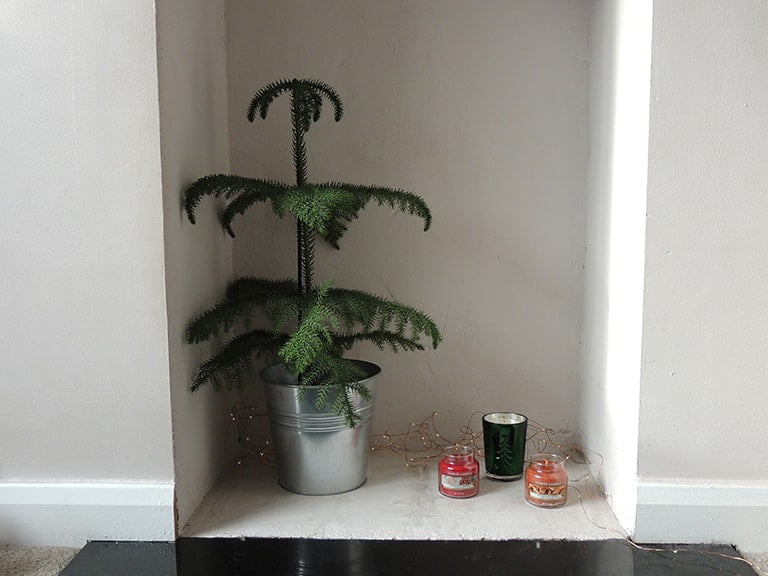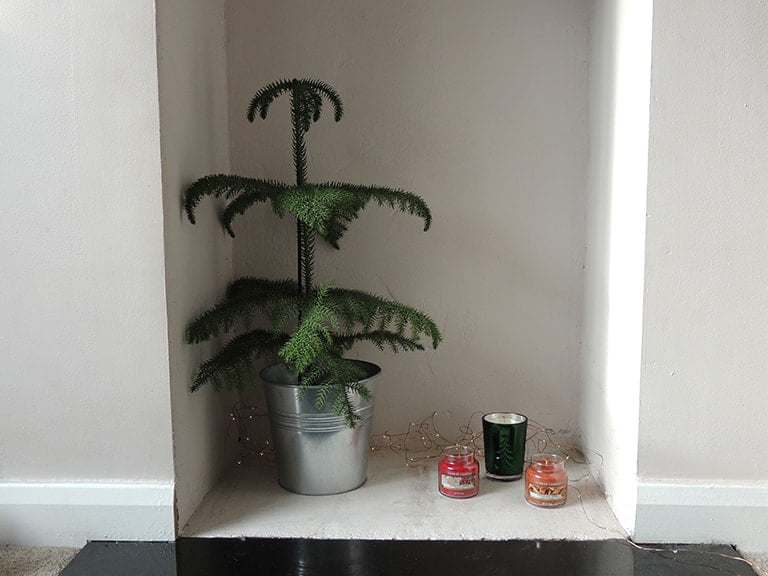 6. Candle Crazy
A perfect set up to show of your Christmas/winter candles. Naturally, we had to include some the wonderful new Christmas candles from Yankee Candle as they truly are just the perfect Christmas scent. This again is a subtle look that would work well in any season, just change up the scents! We've also included a Fresh Balsam candle from White Barn and a winter favourite, the Norfolk Island Pine!
We hope you have enjoyed our first styled blog post, we had so much fun creating these looks together. Let us know your favourite and if you have any top tips for styling an empty fireplace!
Until next time…