It's my favourite time of the year, autumn! There's a chill in the air and it means big warm jumpers, coats and getting home to a warm house. Plus, it's the run-up to the festive season which is always nice!
Over the years I've been bringing more and more autumnal decor into my home with a range of candles, decor and soft furnishings. We never really had much autumnal decor widely available in the UK before and in recent years, it has started to become extremely popular.
I was in Los Angeles in September last year and there were so many autumnal decorations. Target and Bath & Body Works were rammed full of decorations, candles and so much more. Unfortunately, my suitcase wasn't big enough to bring that much home with me (any large suitcase suggestions?).
This year Laura and I decided to put together a little autumn photo shoot filled with styling inspiration. I headed over to Laura's one afternoon for the shoot which also includes her beautiful new sofa. Just look at it! It's SO comfy – jealous!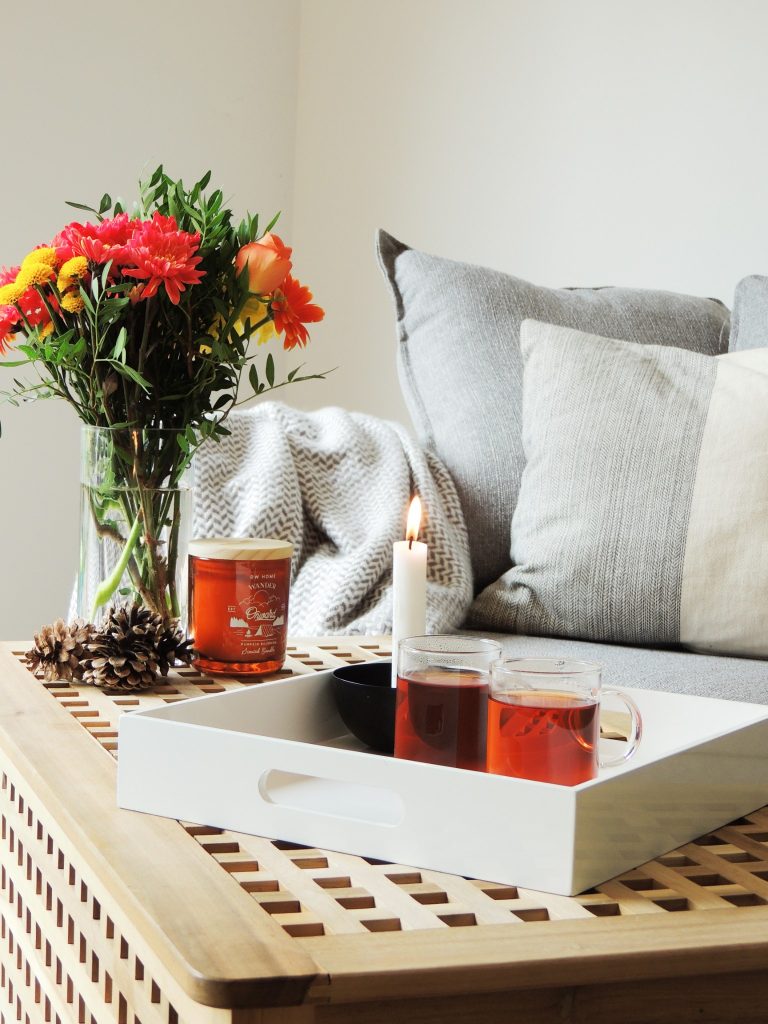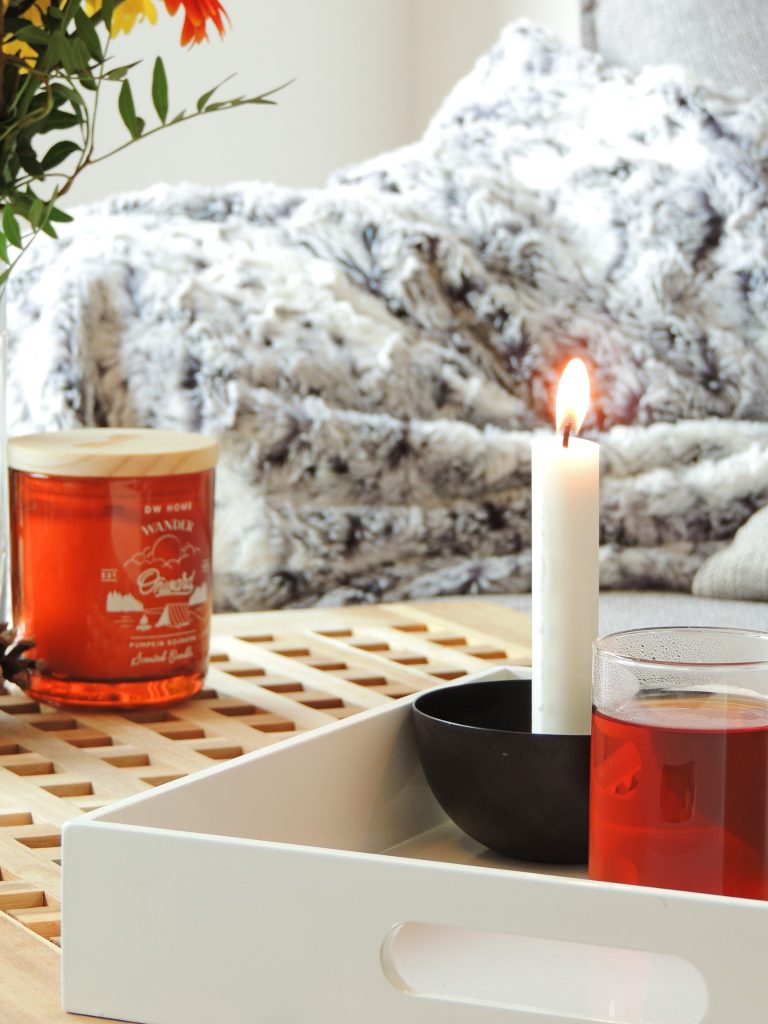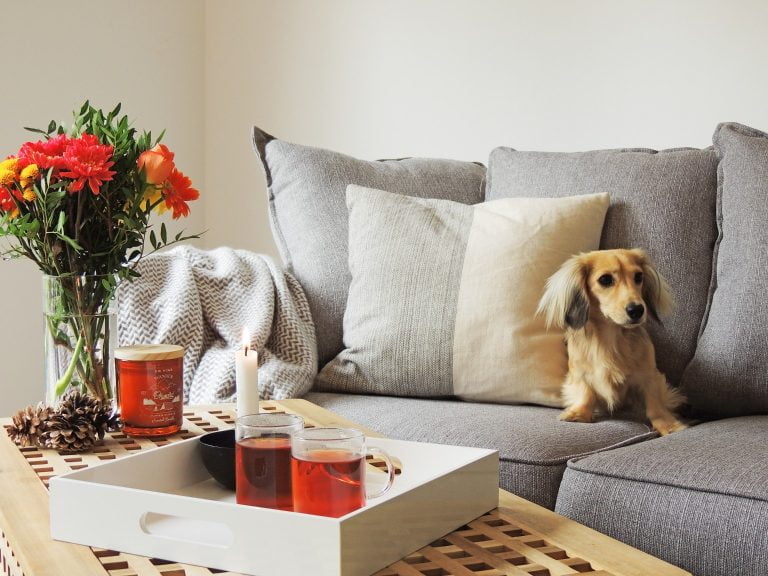 We wanted the look to be relaxed, yet beautiful and autumnal. We used fresh cut flowers with deep colours to bring some warmth into the look. Finished this with a few pine cones next to the vase – I have a huge bag of these and they're everywhere at the moment.
This is also the perfect setup to have a catch-up with friends over a hot cup of tea. What could be better on a cold autumn day?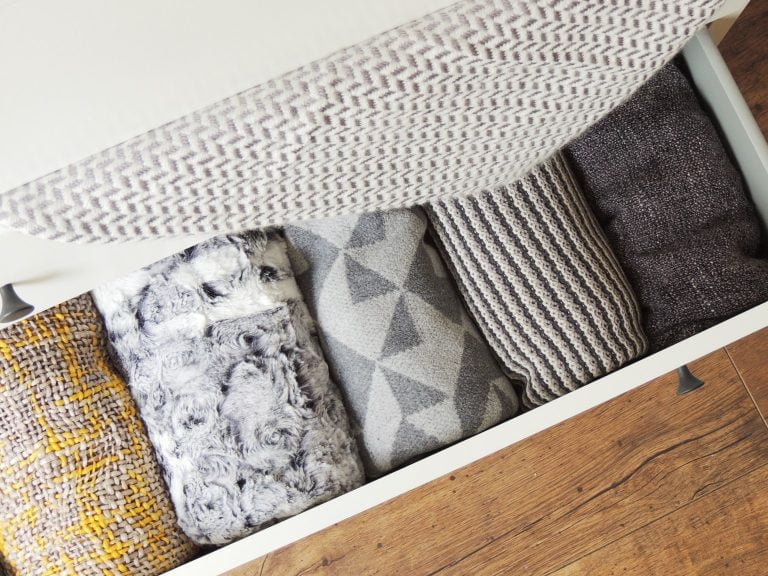 Now is the time to bring out all the blankets from storage. Both Laura and I absolutely adore blankets! They're an essential during the autumn/winter months.
Many of these blankets are picked up from high street stores and the Debenhams Grey and White Chevron blanket was actually from a British Heart Foundation charity shop. It was at an unbelievable price and looked brand new. It's well worth having a look in charity shops for some nice homeware bargains!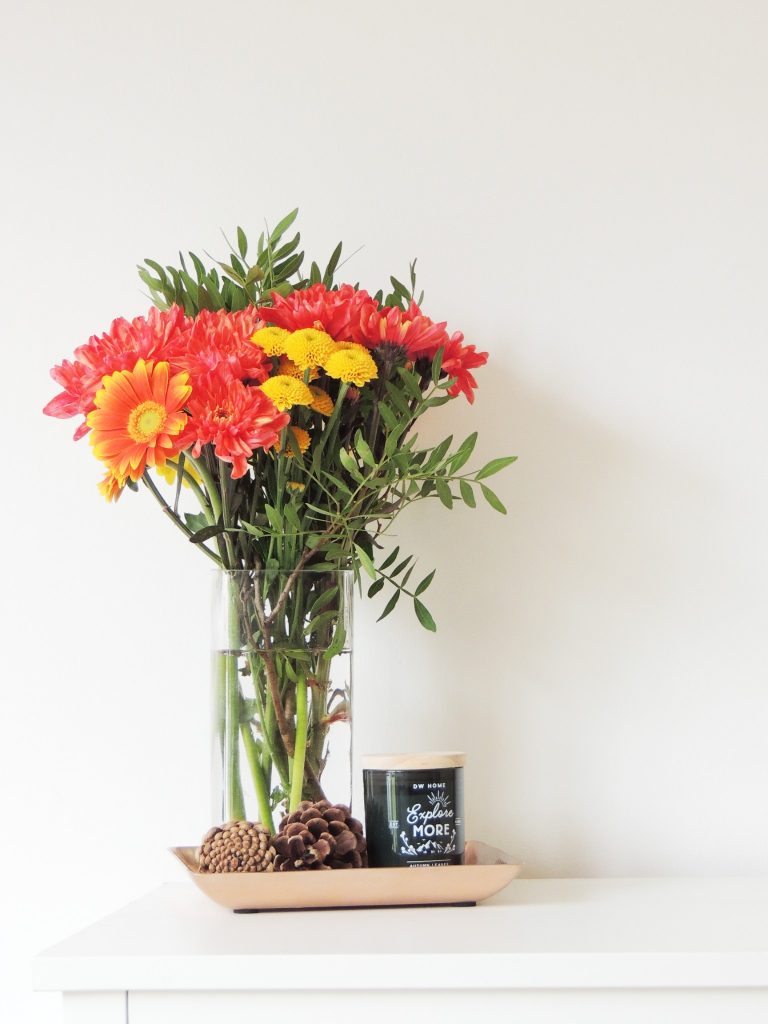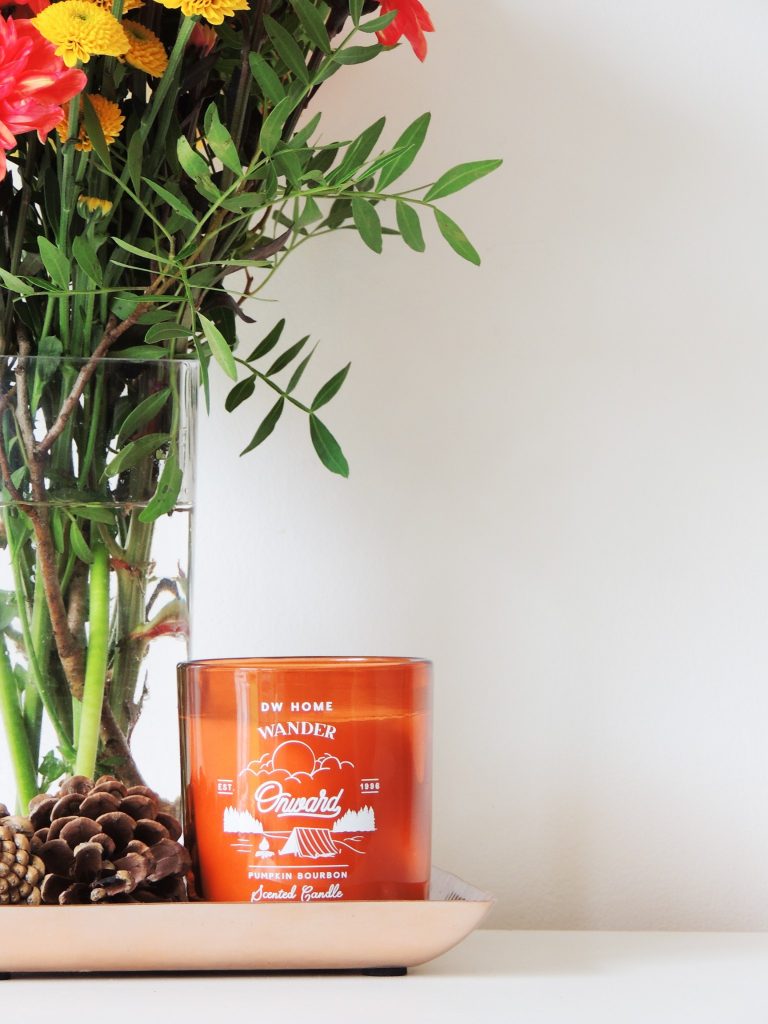 A sideboard or chest of drawers is possibly one of the easiest pieces of furniture to decorate and bring bring some seasonal style into the home. Being able to change regularly and store whatever you need, it's an essential piece of furniture in the lounge.
This chest of drawers is full of extra pillows and blankets, ready for evenings snuggled on the sofa. We've styled this with the fresh cut flowers, a lovely autumnal wreath, a scented candle and some autumnal bunting. It also works as a great centrepiece for a room!
We hope you loved our little autumnal photo shoot. We're busy planning our Christmas photo shoots and we'll even have a Halloween makeover coming soon. Stay tuned! We are so excited!