Finding that perfect gift for someone can sometimes be a little bit tough, so a foodie hamper is always one that ticks all the boxes. Around the festive period, these hampers are even better.
I've rounded up some of the best and unique food and drink gift hampers from many different brands which would make ideal for a gift. From DIY pizza sets to sweet treats for a cosy night in, you'll find something that someone will love.
Alongside the food and drink hampers, I've found some of the best food and drink letterbox and subscription gifts. This means whoever you're sending it to, won't need to be in to receive your gift. For something extra special, a subscription gift is one that will keep on giving time and time again.
Many of these are still offering delivery before Christmas 2021, so please check each individual last shipping date.
Food and Drink Gifts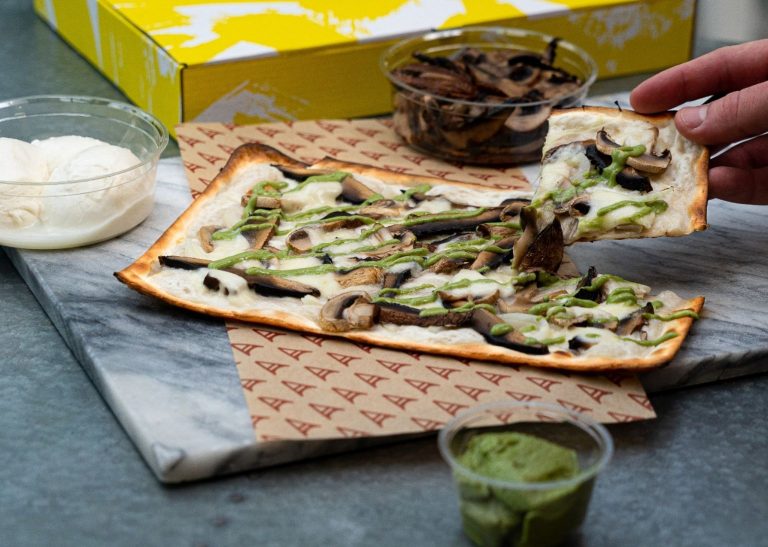 Pizza? Kind of! Just healthier! Flam-kuche is a yeast-free, thin flatbread from the East of France. These DIY kits make a superb and delicious gift for anyone. The kit contains four flam-kuche bases and your chosen selection of fresh ingredients. Simply add your toppings and pop in the oven. A very tasty and unique pizza experience awaits…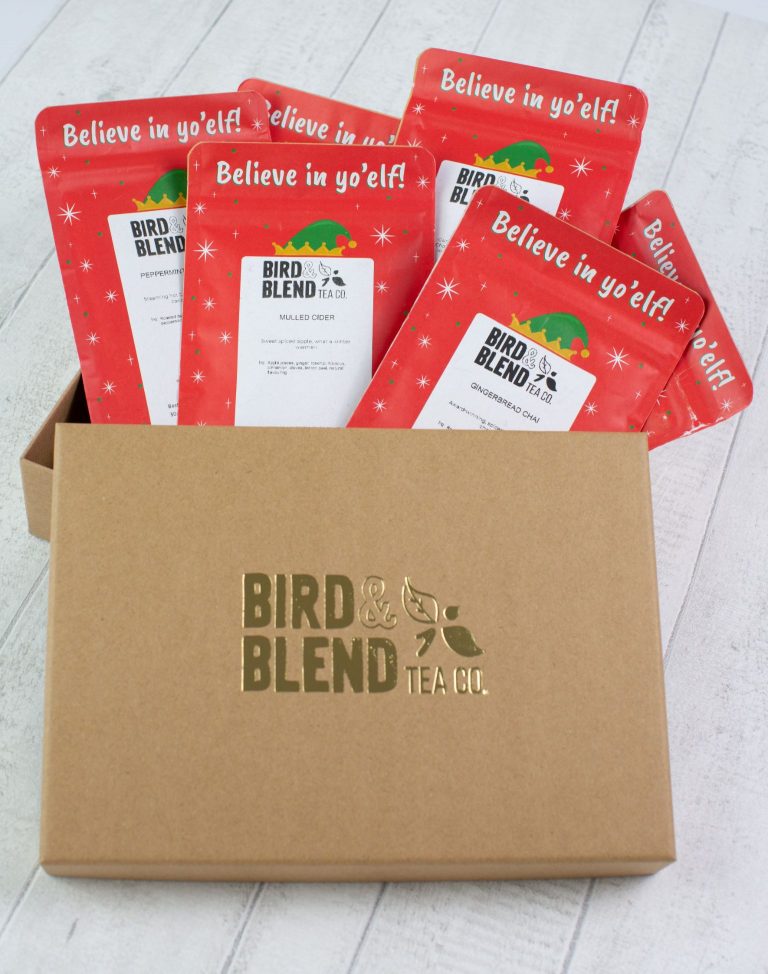 A gift box full of delicious teas? An amazing gift that can be enjoyed throughout the festive period and beyond. This box contains 6 packs of Christmas loose leaf tea including flavours such as Salted Caramel Lebkuchen & Snowball, all wrapped up in a box. Perfect for any tea lover!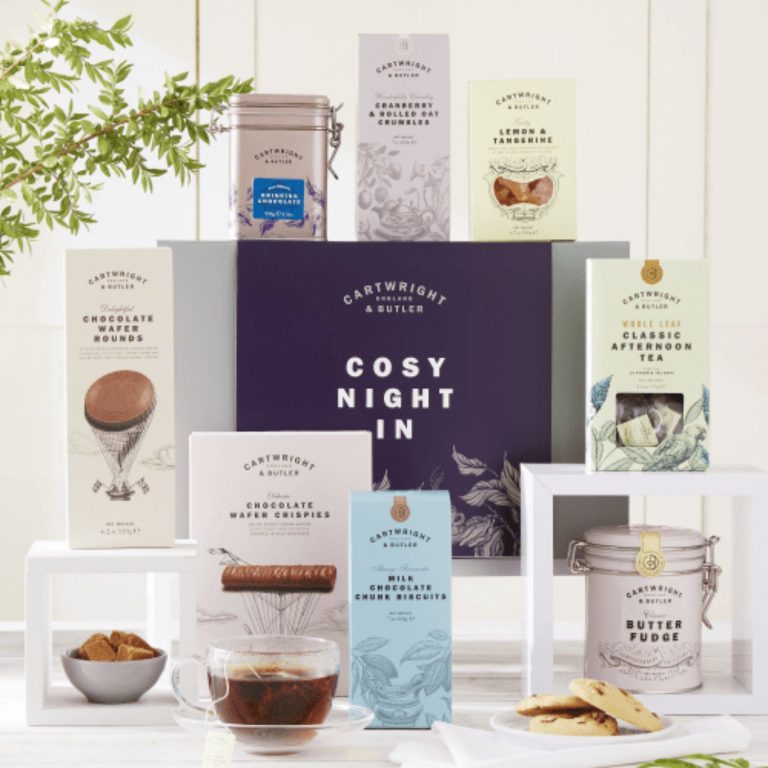 We all need a cosy night in to chill and this is the perfect gift to help do just that. This Cartwright & Butler hamper includes all delicious goodies such as Chocolate Wafer Crispies, Afternoon Tea, Butter Fudge and much more. Well and truly a hamper to indulge with.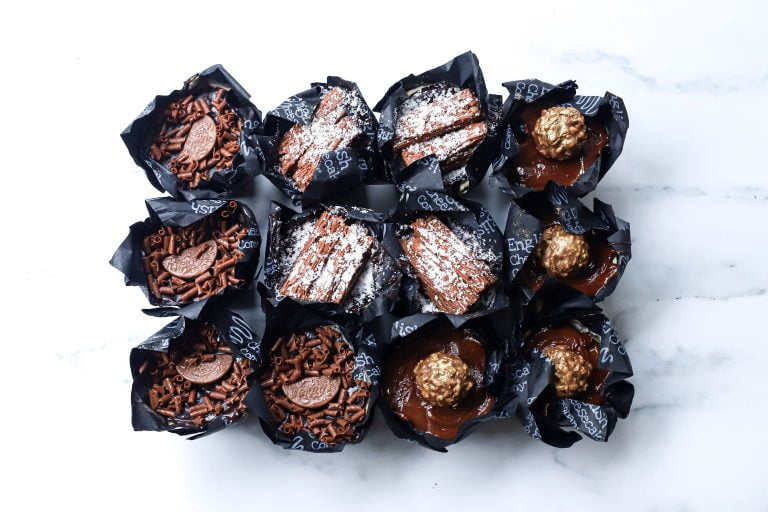 Christmas is a time to indulge, right? Well gifting a box of 12 mini cheesecakes is well and truly one way to indulge. This selection box from the English Cheesecake Company would make a delicious gift.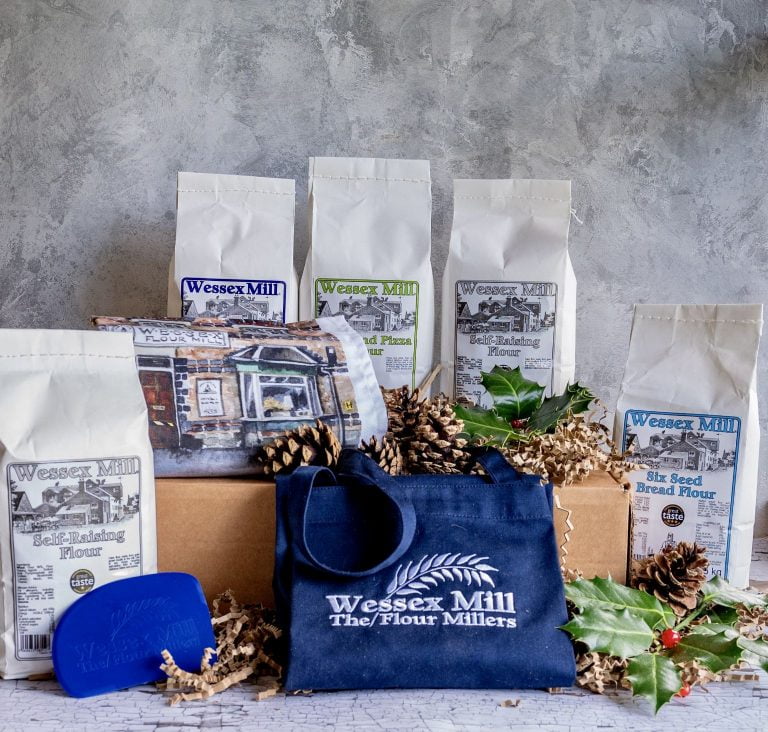 If you know an avid baker, then this hamper will make the ultimate gift. This hamper includes a beautiful 100% cotton apron, a tea towel with a watercolour design from a local artist, a dough scraper and 5 different flours including some yeast. There's bread flour, plain and self-raising flour, pizza and pasta – well and truly a bakers paradise.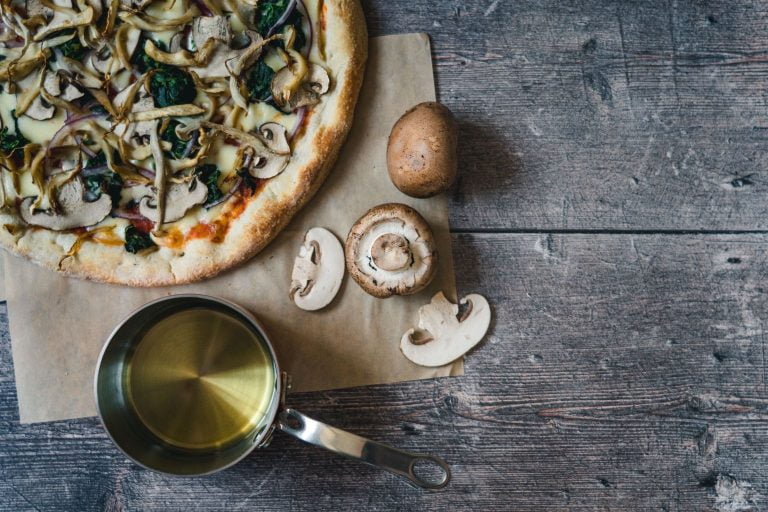 Everyone loves pizza and making pizza is much more rewarding than getting one delivered. This pizza kit from Birtelli's is brimming with fresh ingredients with a whole host of different pizzas to choose from. Simply choose your base and your toppings. You can also order some extras including beers and bubbles, oils and popcorn. A really nice DIY pizza kit to enjoy!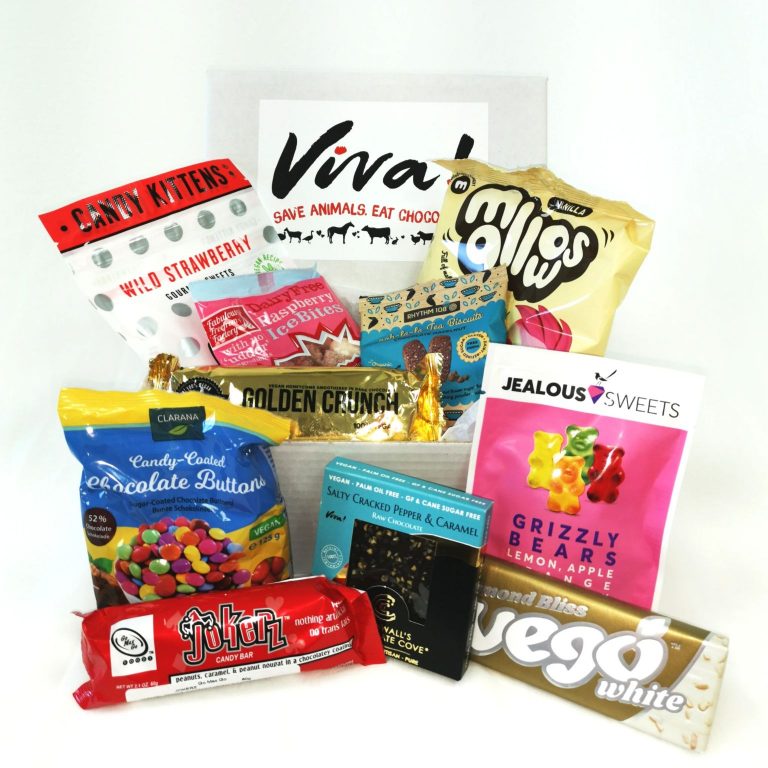 This box is brimming full of the best vegan sweet treats you could possibly find. The mix of delicious treats can consist of chocolate, fudge, sweets, biscuits, marshmallows and toffees. There are quite a few treats in this box I definitely want to try!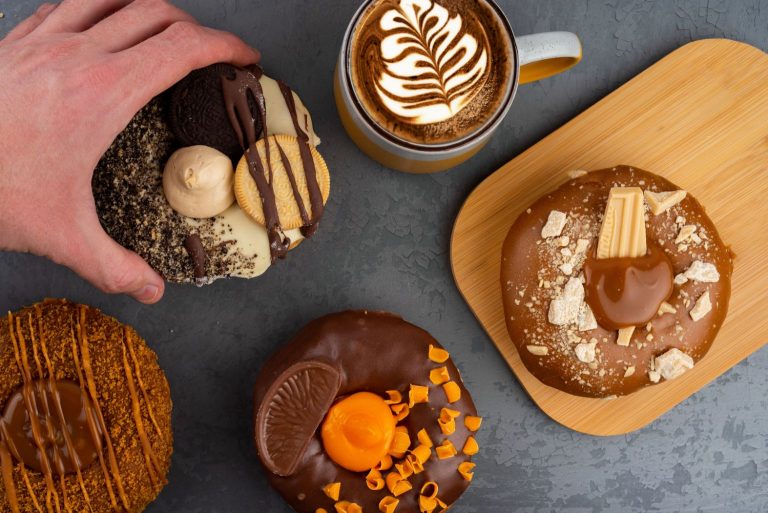 Opening this box will definitely put a smile on someone's face. Yes, this is a box packed full of 6 delicious doughnuts, sent to your loved one. Great as a gift for a family, especially being 6 doughnuts – which to be fair, I could easily go through in a week 👀 Planet Doughnut also sell a DIY box including a festive version, letting your recipient decorate to whatever design they choose.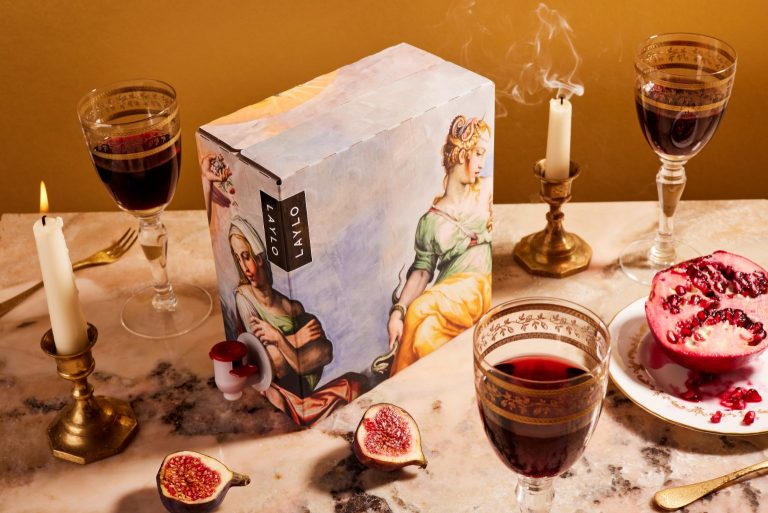 Am I looking at an art piece from a museum? Is it a canvas print? No and no. This is a box of delicious red wine made from Sangiovese and Merlot grapes. The female-founded lockdown startup Laylo, have sourced this wine directly from small-scale producers. So forget your supermarket wine, this wine really is unique. Not to mention it comes in a box which is far less CO2 intensive than transporting heavy cumbersome bottles. Plus the best part, this wine will stay fresh for up to 6 weeks and the design (this particular fresco sits inside the dome at Florence Cathedral) will make you want to have this out on display. This is the perfect gift at any time, especially in the festive season!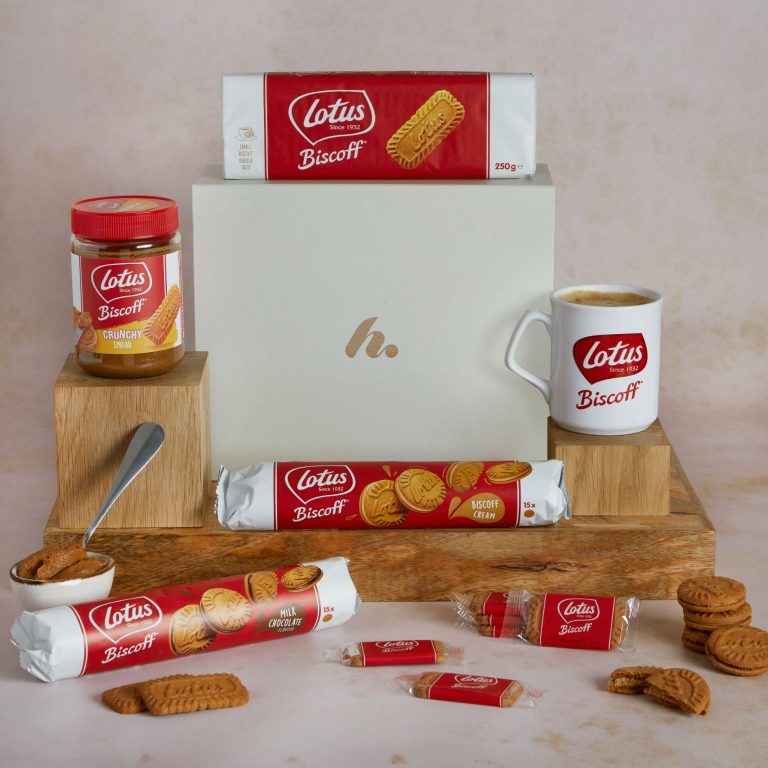 This hamper was probably made for me and I didn't even know about it. The Lotus Biscoff Coffee Break Gift Box is exactly the perfect gift for anyone that's a fan of Biscoff. Packed full of the very best Lotus Biscoff treats, all inside a lovely reusable presentation box – I love this and if you've got a Biscoff lover in your life, they will love this too.
Letterbox and Subscription Gifts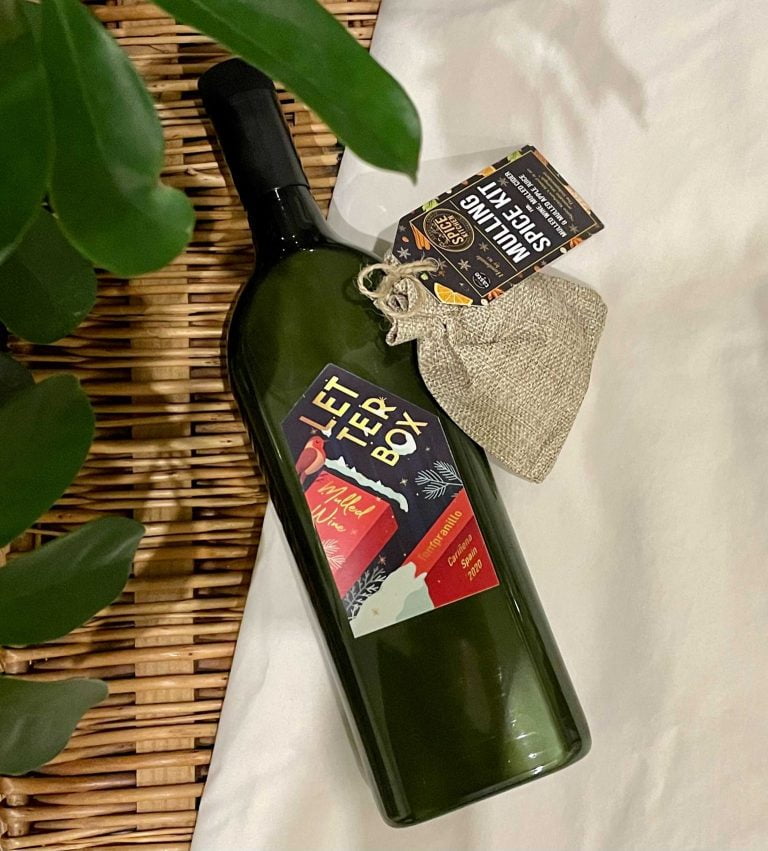 It's Christmas so it well and truly calls for mulled wine and this ticks all the boxes. Surprise someone with mulled wine that simply pops through the letterbox. Each box comes with a Tempranillo 2020 75cl flat bottle of red wine and a sachet of mulling spices from family-run spice company, Spice Kitchen.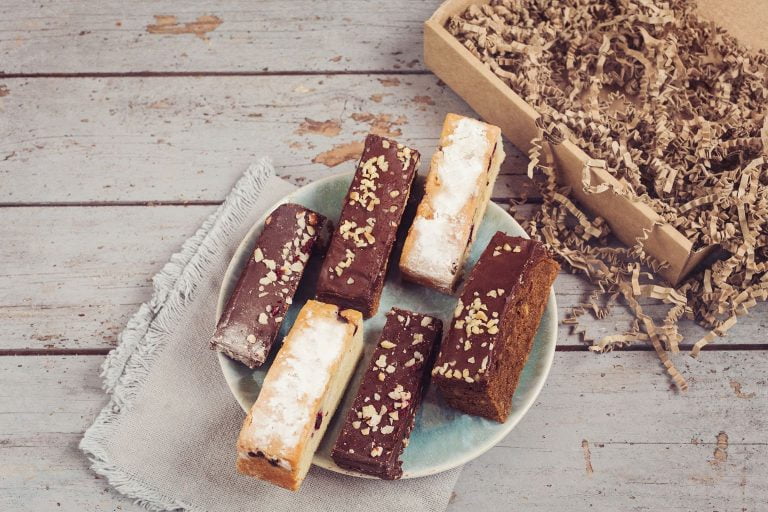 Everyone loves cake and especially trying brand new creations of flavours. This Cake Club subscription by Ginger Bakers would make an amazing gift for someone over the course of 3 months to a year. A present that really does keep coming back month after month. What a great way to start 2022 with a new selection of cakes arriving on your doorstep each month.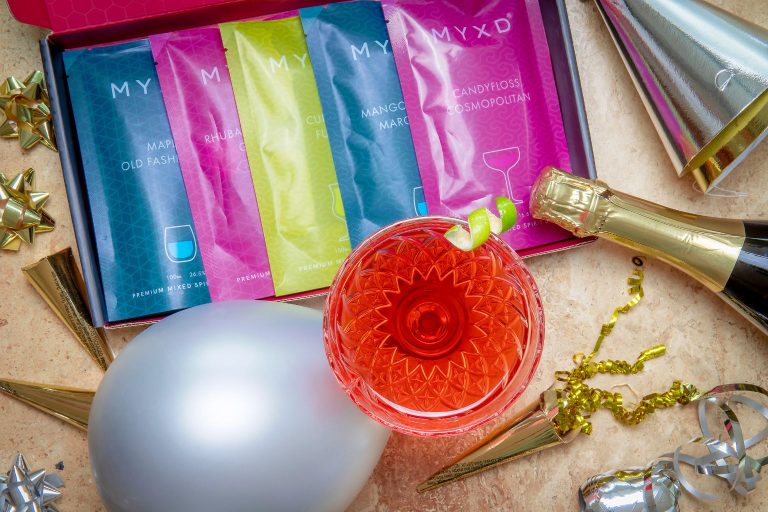 Christmas is a time to celebrate and indulge, so why not give the gift of cocktails? MYXD make these letterbox-friendly boxes of award-winning cocktails customised to your preferences. Mix and match your choice of cocktails, or choose a pre-made box, add your message and they'll be on their way.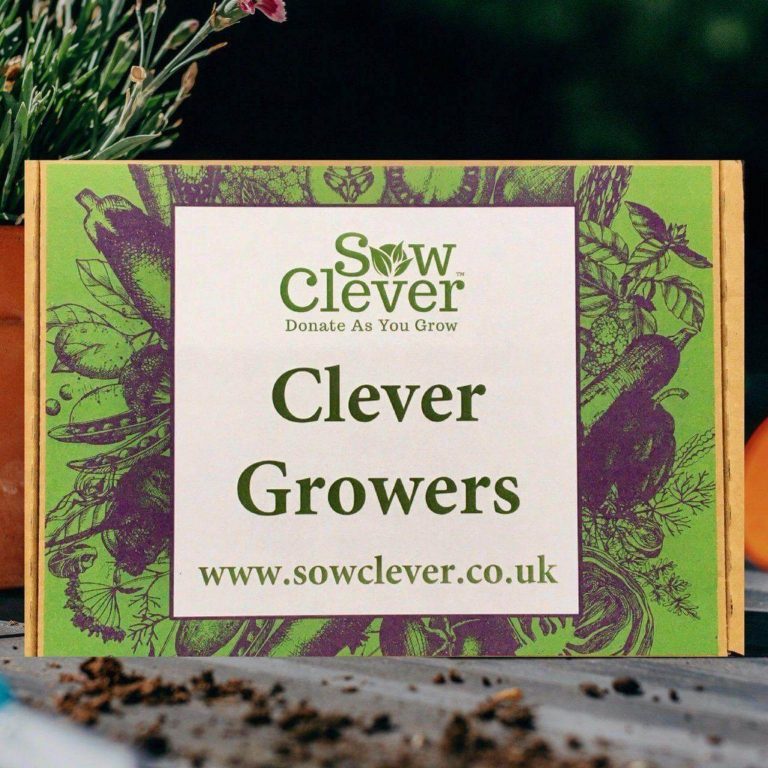 Looking for the best gift for an avid gardener? This 12-month subscription box of 12 different vegetables is absolutely perfect. Each quarter, different seeds are delivered at the right time ready to be planted. Included in the box are compost, seeds and an info card. Seeds include leek, butternut squash, tomato, lettuce and many more.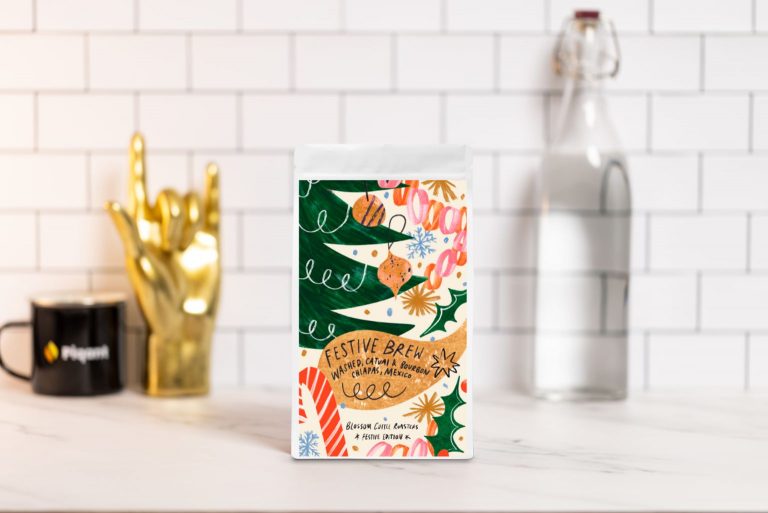 Discover different coffees with this innovative coffee subscription service. You simply take a quiz and Piqant's intelligent app will choose the best coffees for you, by matching your personal preferences to the right type of coffee each time. This makes it exciting everytime you receive your delivery of coffee as it will be something new. You can gift a subscription via a gift card, or simply a pack of coffee. This Festive Brew sounds absolutely mouthwatering!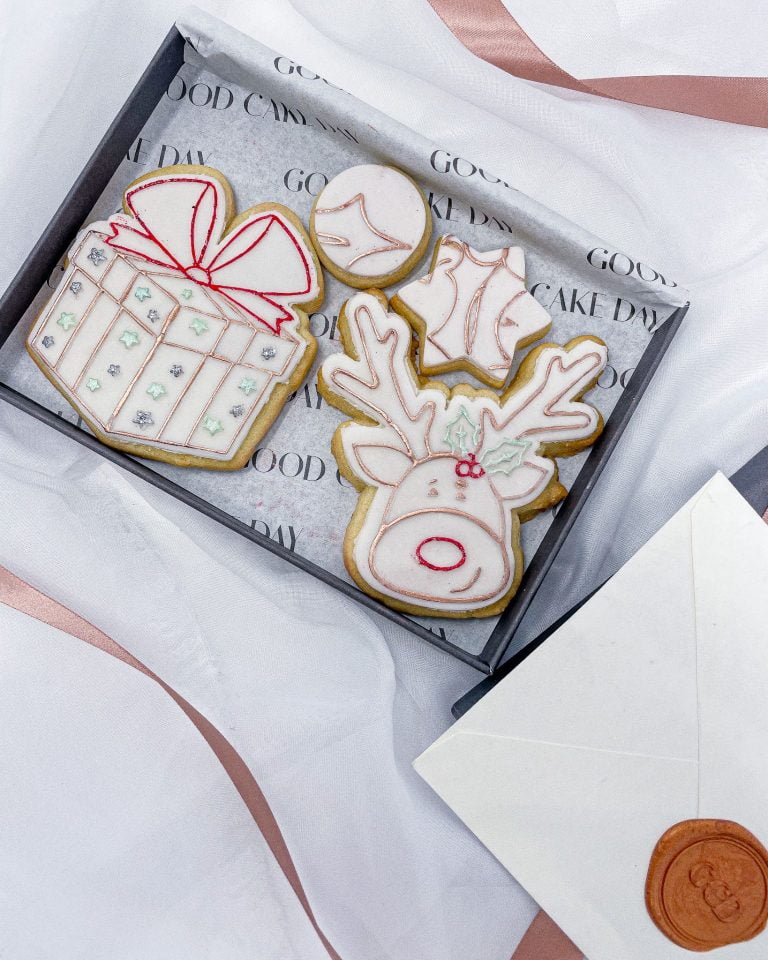 These luxurious hand painted cookies will make anyone smile. How beautiful are these cookies? They're little pieces of art you probably won't want to eat right away, but you should as they look divine! These cookies pop right through the letterbox, making it a total surprise to whoever you send this to. A lovely way to wish someone a Happy Christmas – much better than a card.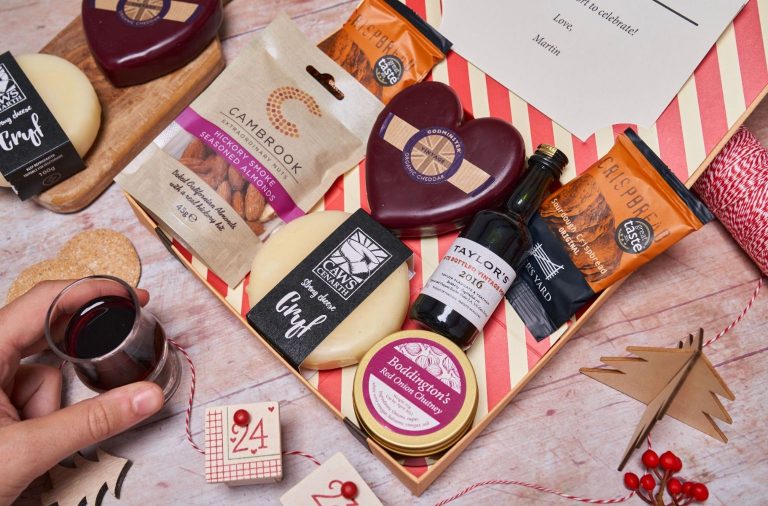 Get the cheeseboard ready with this cheese and port letterbox gift. Cheese through the letterbox sounds amazing! Inside the box is two scrumptious cheeses from Britain's best cheese makers, Taylors vintage port and some crackers, chutney and some nuts. This is such a great gift which I think we'd all love to receive!