It's no secret that the UK boasts some of the nicest staycations around. From the coastal seaside towns to the green countrysides, there is something to please everyone. If you're like me, I enjoy booking places to stay that are going to tick the boxes when it comes to interiors. Not only do I love seeing how other people have designed the properties it also makes for trying out a style different to your own home. We have put together some of our favourite properties, right here in the UK, that would make any interior lover swoon and want to pack their suitcases!
Carn Mar, Cornwall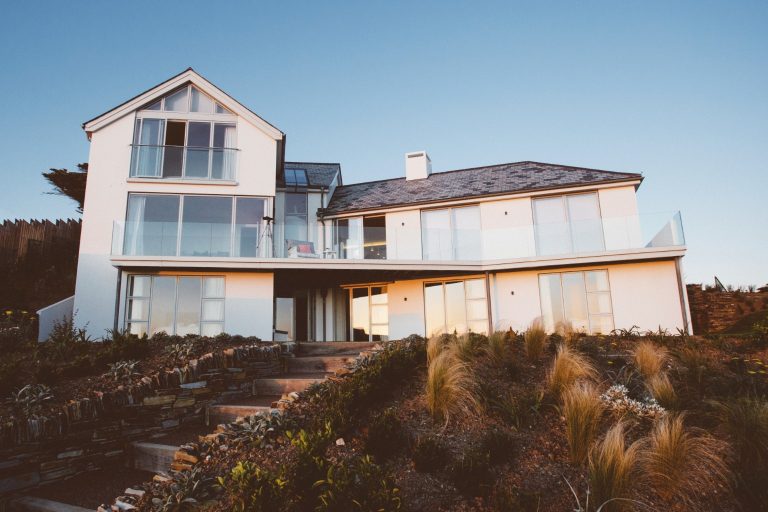 This impressive house sleeps 14 people in its 6 bedrooms, almost all of which boast incredible sea front views. Spread over three floors, this property is all about good furnishings with a neutral colour palette of grey and whites. Marble topped kitchen counters, an architect-designed sweeping staircase and a statement double glass-fronted log burner – it's easy to see why this property recently awarded 'Self-Catering Accommodation of the Year' at the Cornwall Tourism Awards.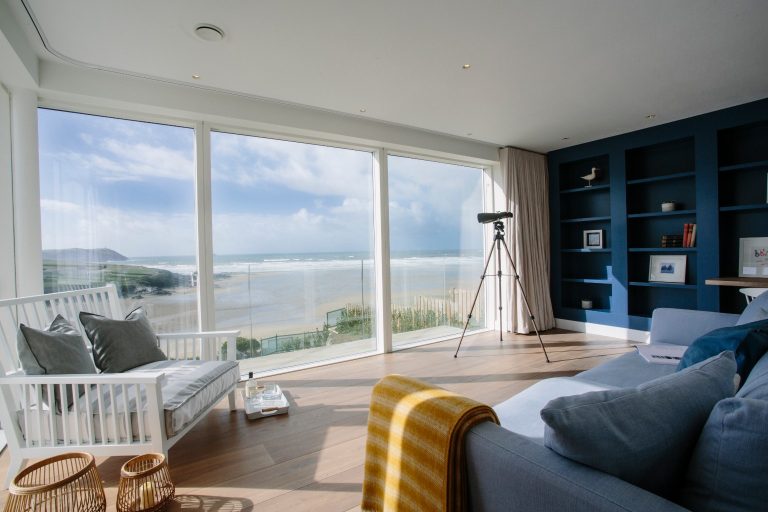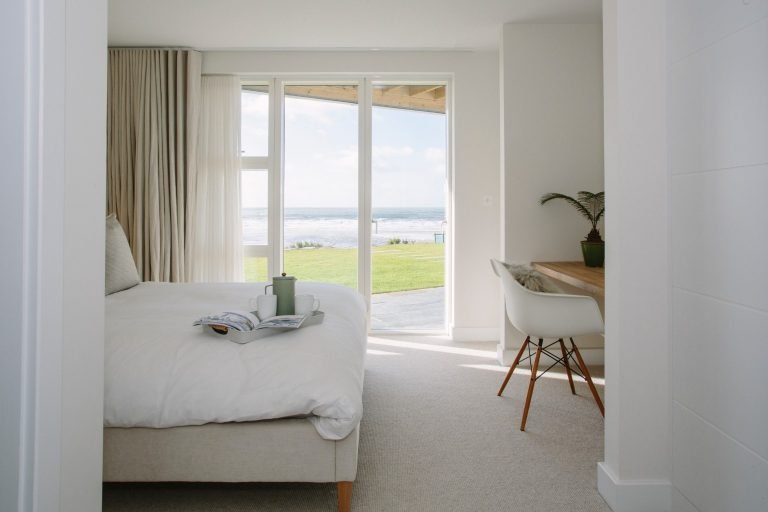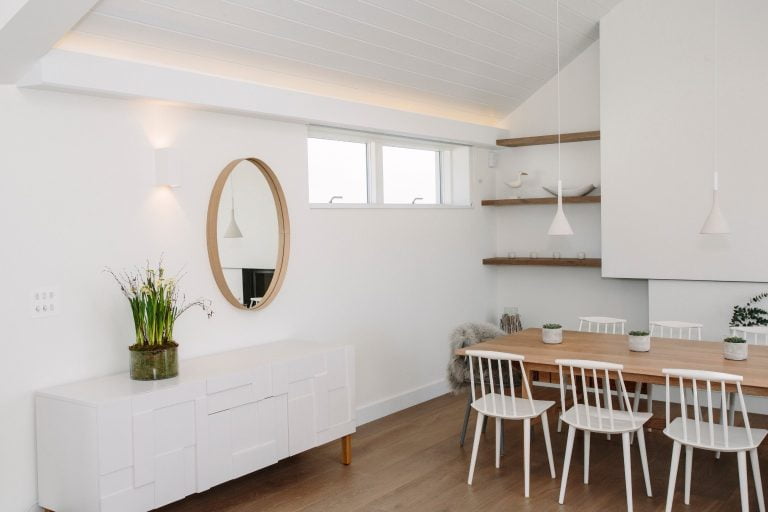 Dry Creek House, Cornwall
Next another award winning property, this time for 'The Most Imaginative House Award' by the Cornish Building Group and it's easy to see why. Being described as being carved into the hillside and tucked away in the trees it looks like the perfect retreat. Designed with lots of different texture and material combinations such as glass, wood like cedar and maple and polished cement giving this property a real earthy, nature inspired feel. It also comes with a private path to the beach which is just minutes away!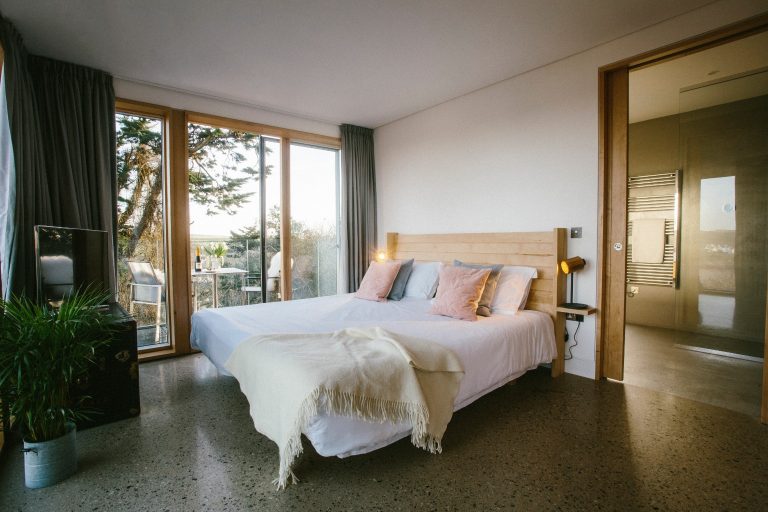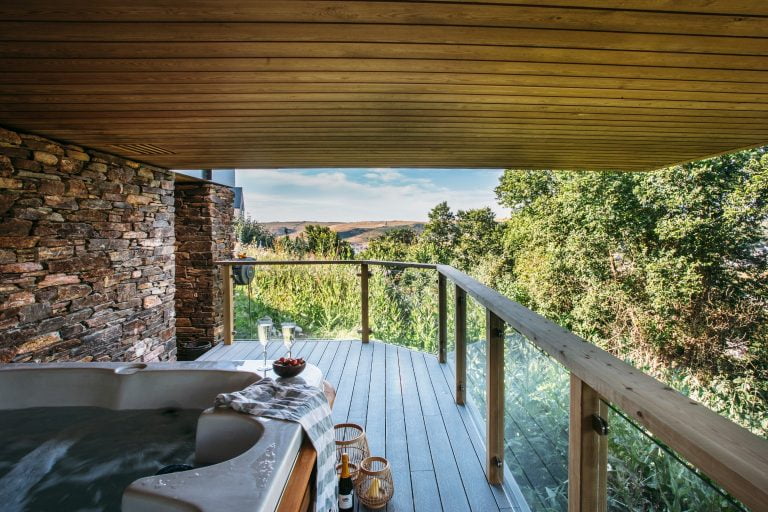 Hampton Manor, Solihull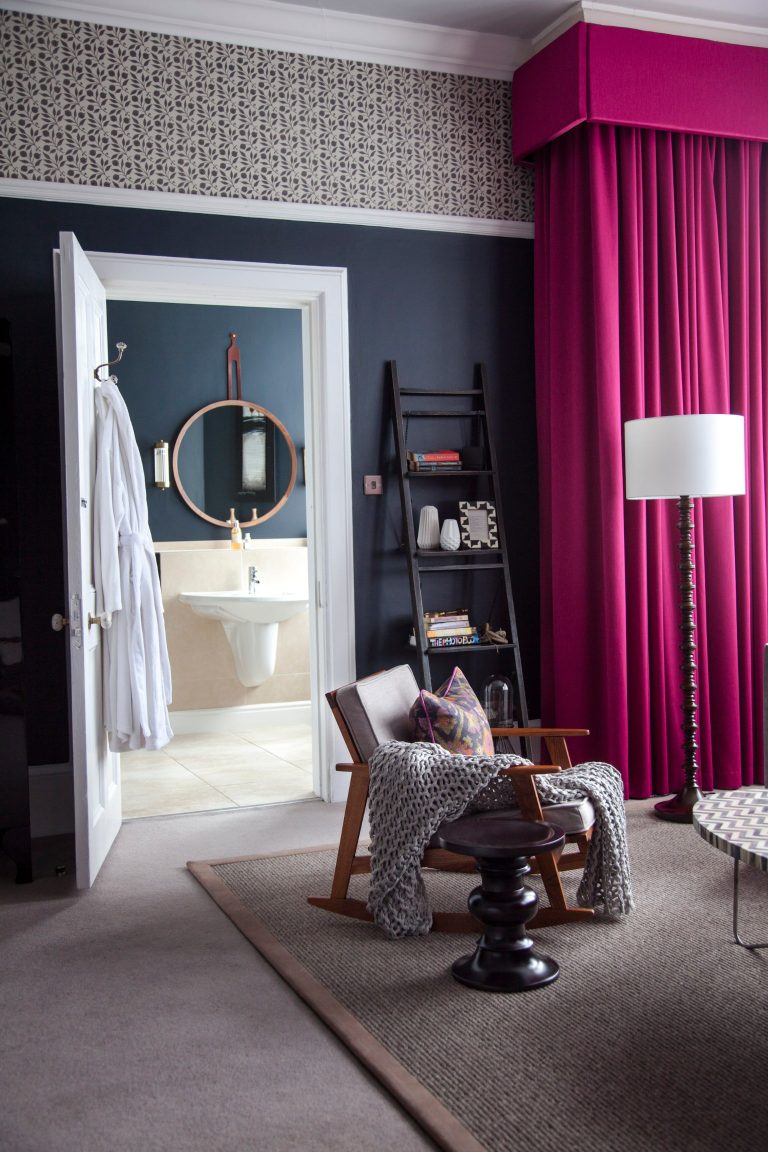 This family-run property, Hampton Manor, dates all the way back to 1855. The Manor itself has 15 individually designed bedrooms and a cottage in the grounds that sleeps up to six guests. The design of this Manor is a really interesting mix of contemporary, electric design using unusual prints and fabrics that also honour the history of the building. Not only can you stay in somewhere with great interiors, but they also have a Michelin-star restaurant on site called Peel's restaurant where you can also dine in style too!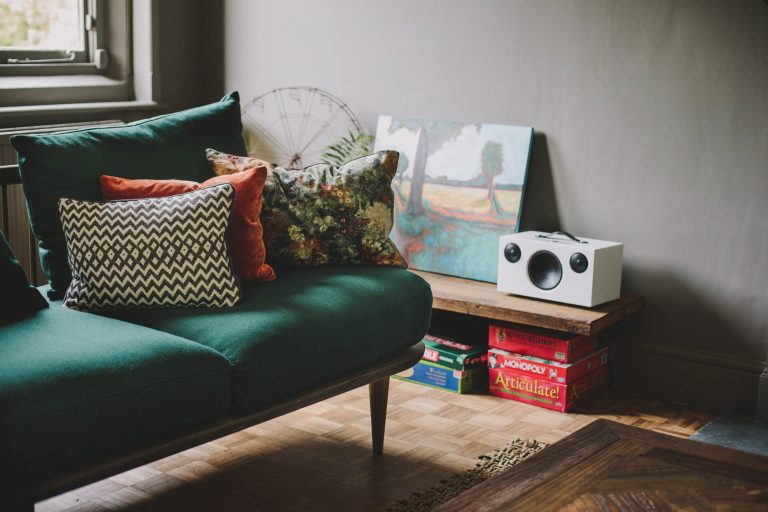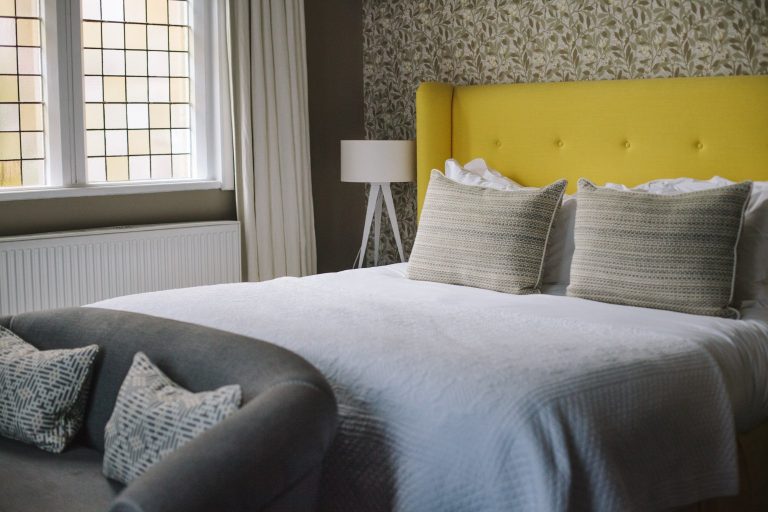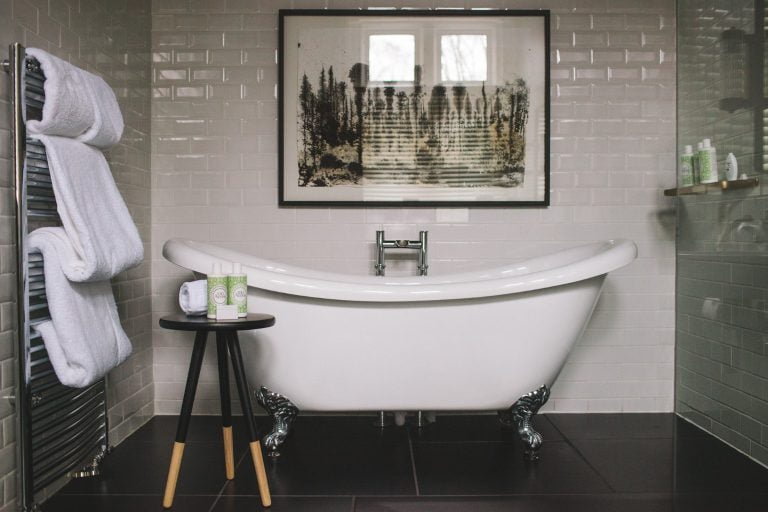 Tatters Barn, Essex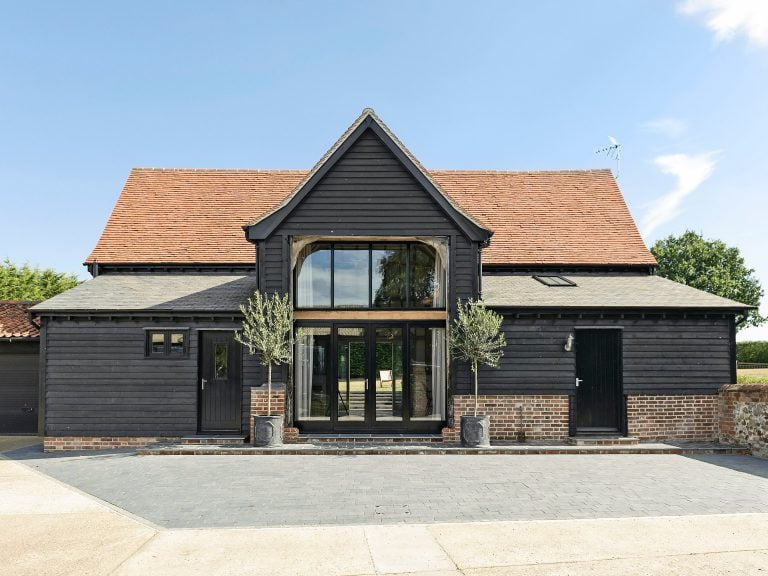 This barn conversion tucked away in lovely countryside and located on 125 acres of farmland is the perfect location for a countryside getaway. It has a very modern and contemporary finish inside with lots of high ceilings, space and exposed beams.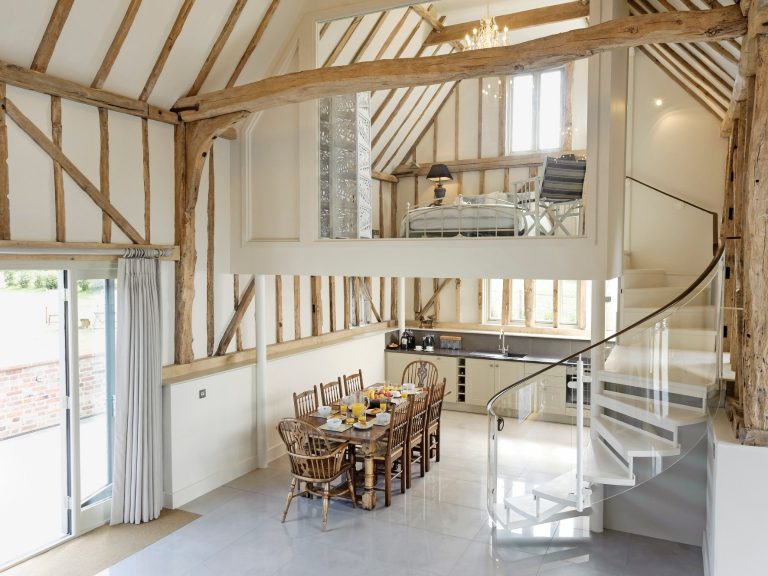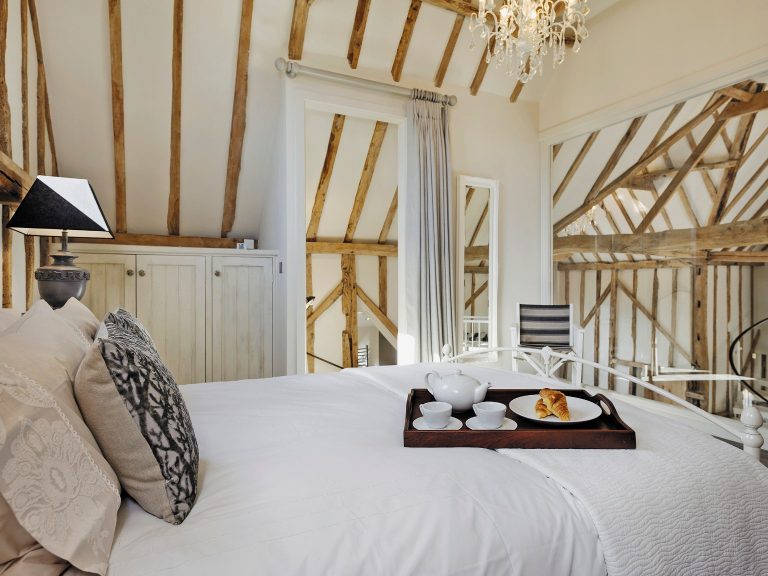 The Cotton Tree, Cornwall
This property, close to Cornwall beaches, has a organic, fresh design using lots of natural materials. A great use of high windows and big glass doors given this property a very light, bright and airy feel. Sleeping two guests this makes it a perfect couples retreat – it's even equipped with a hot tub and a hammock for your ultimate relaxation.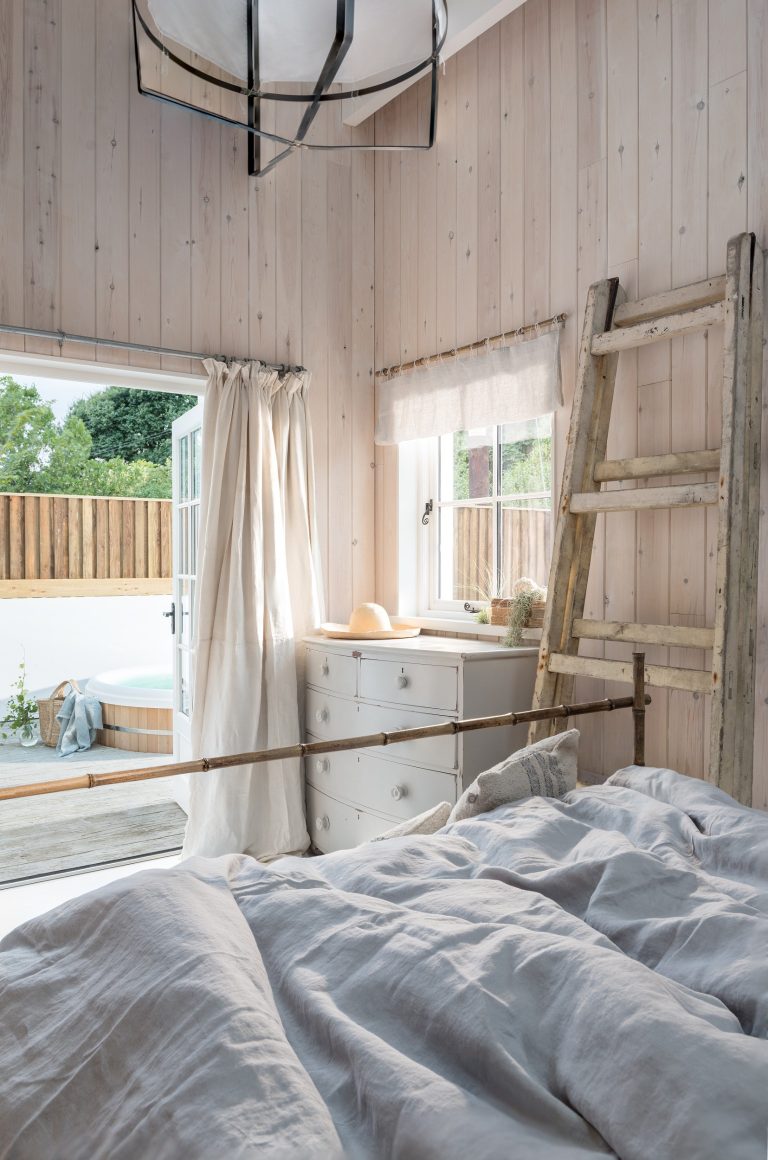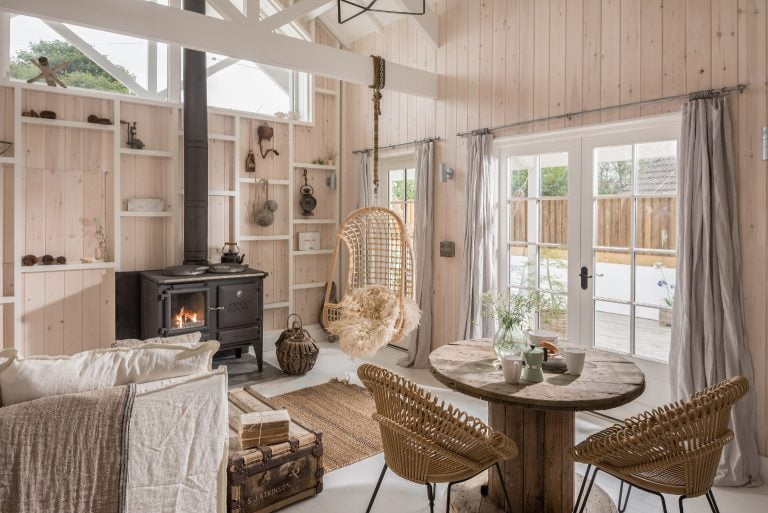 What do you think of the properties? Which one is your favourite. Let us know if there are any holiday properties that have really stuck in your mind for having amazing interiors, we are alway looking for more to add to our travel wish list!