In January this year, I shared a post showcasing the Aldi Spring Home Collection 2018 and it went crazy! You all fell in love with the designs and clearly snapped up your favourites in store.
Well, Aldi is at it again. The brand new interiors range is the perfect match to this current heatwave we're experiencing! Inspired by the latest interiors trends, this collection features flamingos, pineapples, watermelons, palm leaves and tropical birds. This is one tropical range you can't be without!
As always, this is part of Aldi's Specialbuy range which is only in the store for a limited time. You can pre-order online now, or pick up your favourites in store from the 26th July.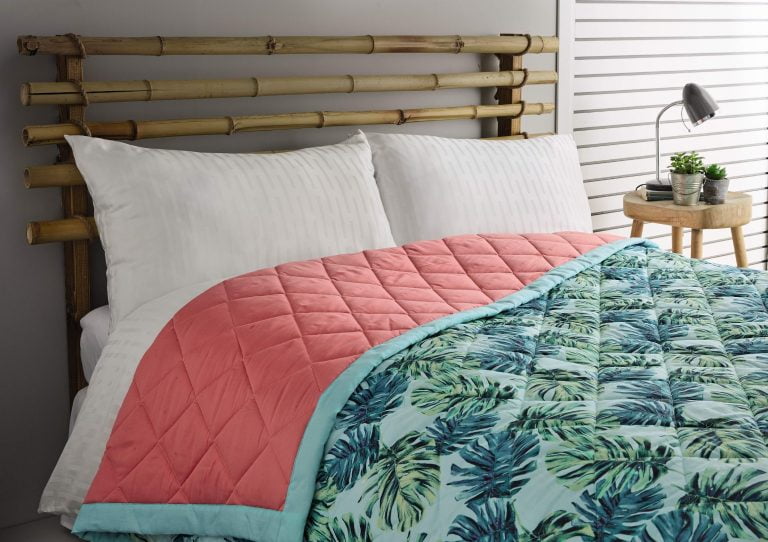 Bring the look of the tropics into your bedroom with this Tropical Bed Spread. This is possibly my favourite design with dark green palm leaves over the light blue background. Flip it over and you've got a bright bold watermelon-red look. Perfect to add a pop of colour! This bedspread comes in three design (another featured below) and is only £24.99.

The easiest way to upgrade your living room or outdoor seating area is with cushions. These Summer Tropics Cushions come in five designs, Flamingo, Tropicana, Toucan, Pineapple and Tropics prints. If you like the monochrome look, the pineapple print is perfect. Priced at only £6.99 each, this is an affordable way to bring your lounge a bit of tropical goodness! These are made from a cotton linen blend and ideal for any room of the house. I know which ones I'll be buying!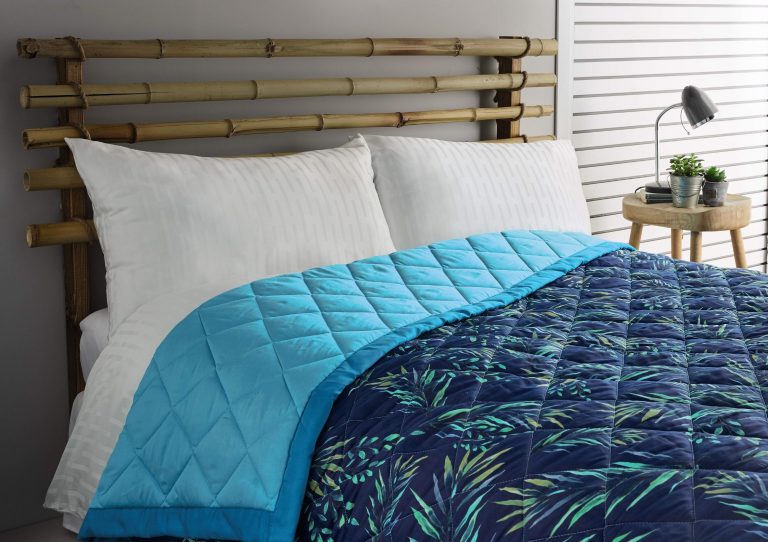 Here' is another bedspread which is a bit more subtle and neutral. Featuring light green palm leaves on a dark blue background, this has a hint of sophistication and would look great all year round. This is also priced at £24.99 and will definitely be worth a purchase!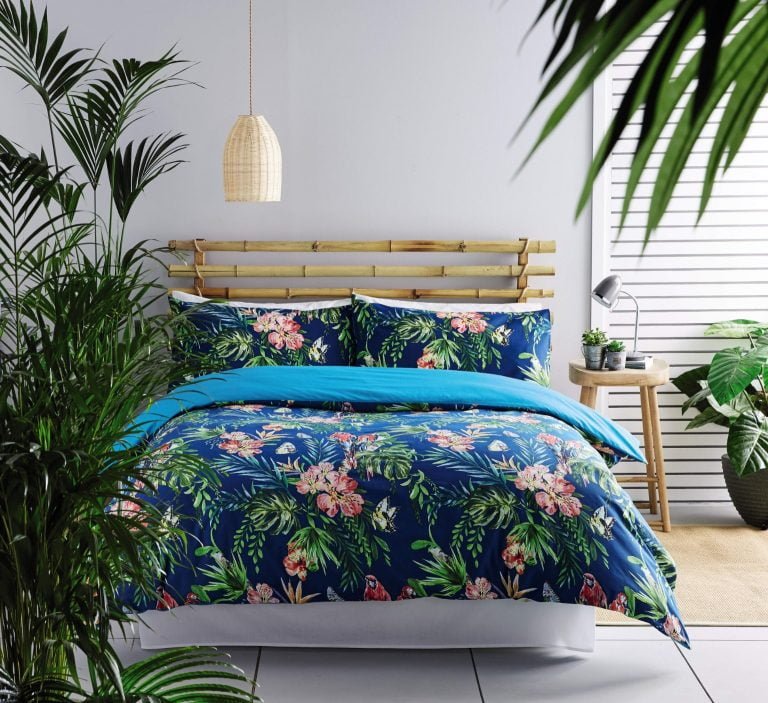 Looking to give your bedroom a complete overhaul? The Summer Tropics Duvet set is the perfect way to inject some tropical vibes into your bedroom. Available in a double for £12.99 or a king for £14.99, this is a quick and simple way to upgrade your look. The dark blue has pops of colour from the bright green foliage, exotic flowers and wild birds dotted across the design. This polycotton set includes a duvet and two pillowcases. I have a feeling this will be a best seller!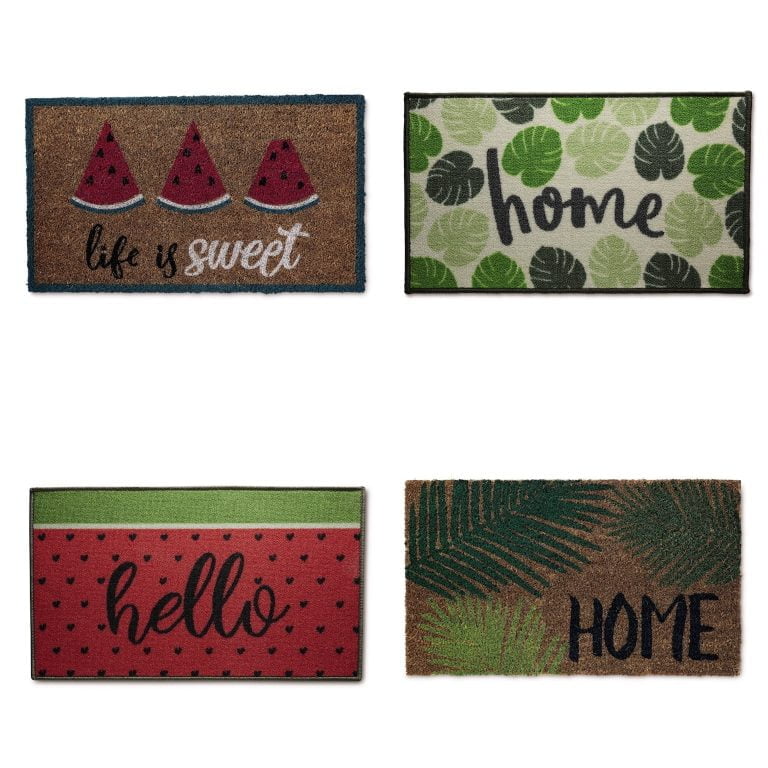 To finish off the collection, there's a range of Summer Tropics Coir Mats and Washable Door Mats. With multiple designs to choose from, these are my favourites which naturally compliment the season. The Coir Mats are ideal and hard-wearing, priced at £3.99. For something a little softer, the Washable Door Mats are a great choice, priced at £2.99.
I can't wait to see this collection in store and will definitely be buying some! Which are your favourites? Let me know in the comments below!
Aldi's Specialbuy Summer Tropics Collection is available to pre-order online now and purchase in-store from the 26th July. For more information, visit aldi.co.uk